10 Amazing New Decor Colour Combinations We Spotted In Real Weddings
BY Sakshi | 29 Apr, 2020 | 1415 views | 2 min read
Trends come and trends go, but colour combinations are something you can really experiment with at your wedding! And sky is literally the limit these days, with decorators giving us such unique and pretty ideas all over. Here are 10 amazing new decor colour combinations we spotted and loved for you to take inspiration from!
Shades of Green + Pastel Pink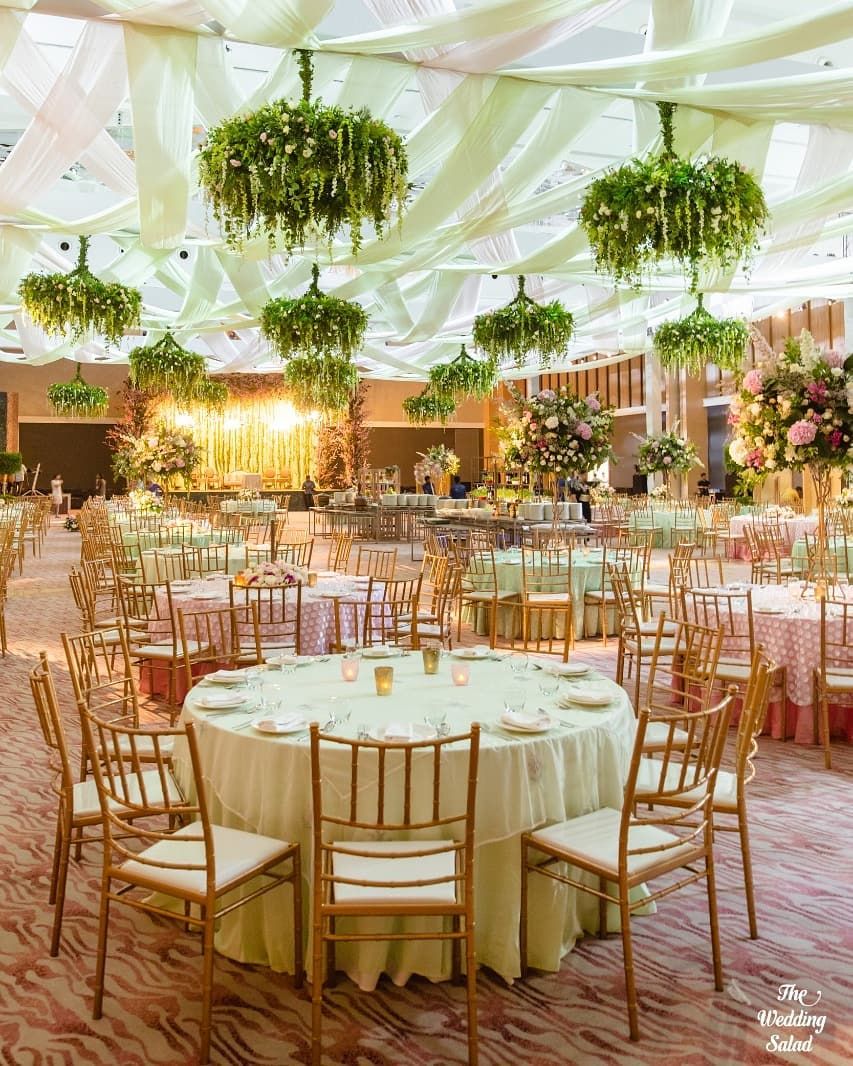 Image via The Wedding Salad★ 4.9 ; Decor by The Wedding Design Company★ 5
Foliage decor matched with a different shade of green and pastels also looks so amazing- taking botanical decor to an all new level!
Silver and Light Pink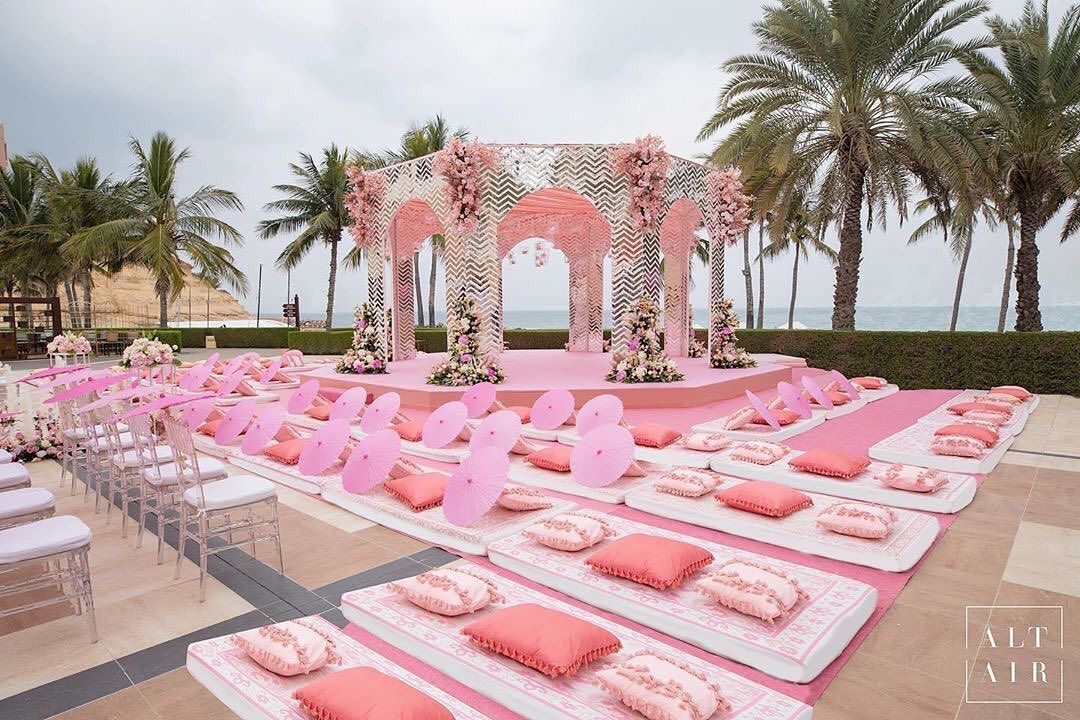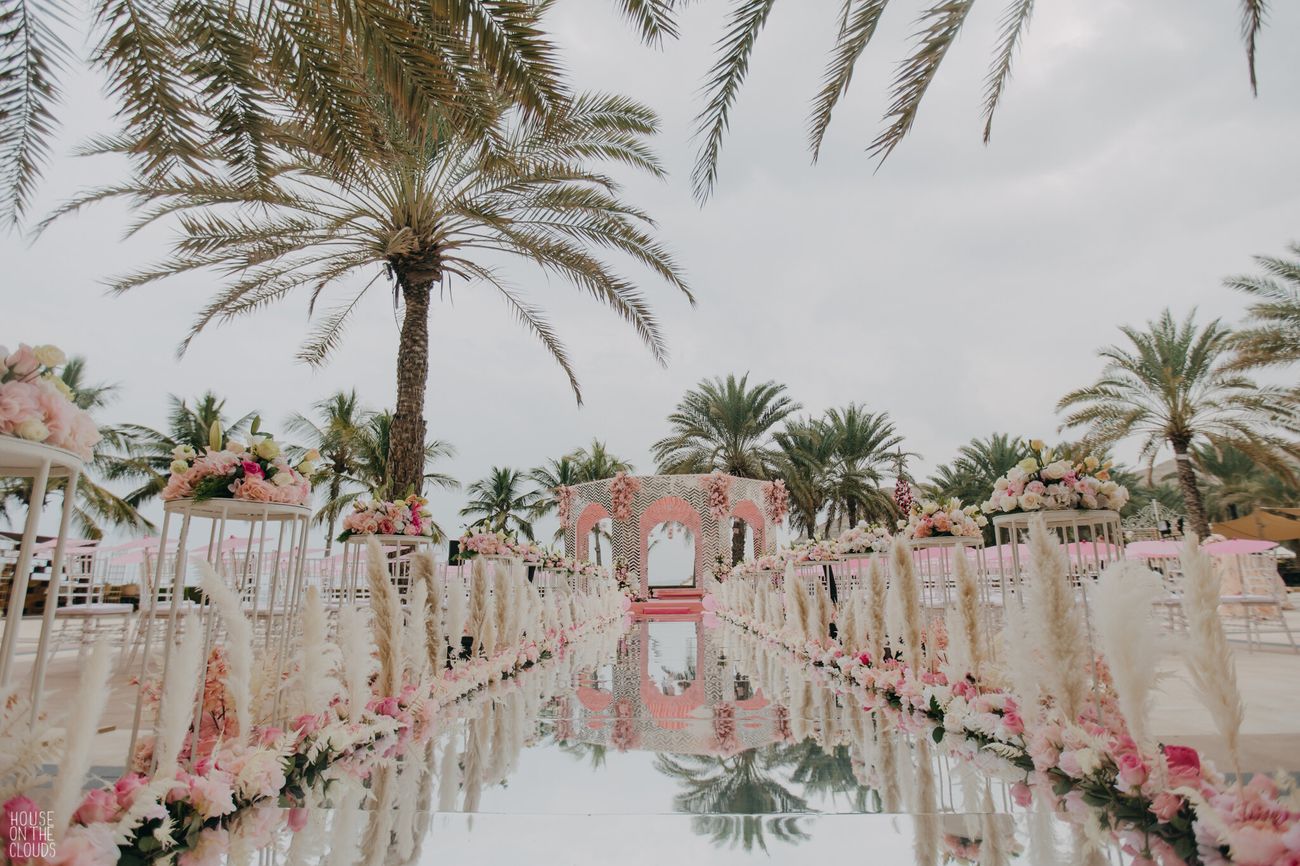 Image via Trisha & Suvraj; Decor by Altair★ 5
Now this is something new- silver with the use of mirrors and shades of pink to complement it beautifully. 
Different pastel hues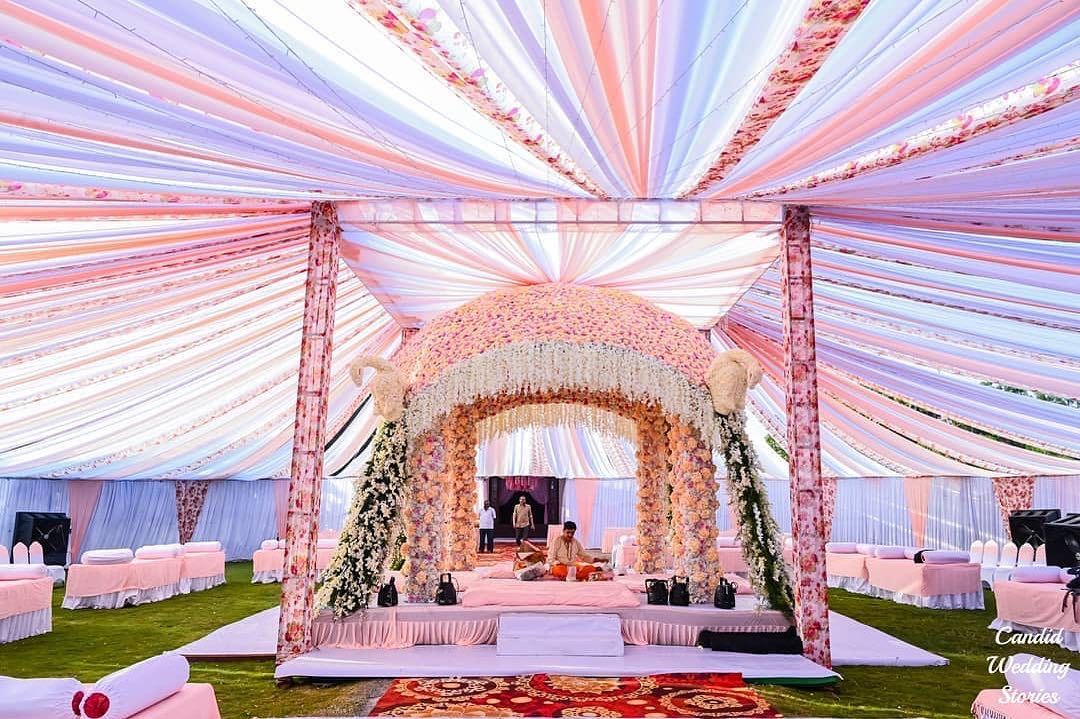 Image via Candid Wedding Stories★ 5
How gorgeous does this look? Different pastel hues mixed and matched together to stand out in such a unique way!
Mango and Bright Pink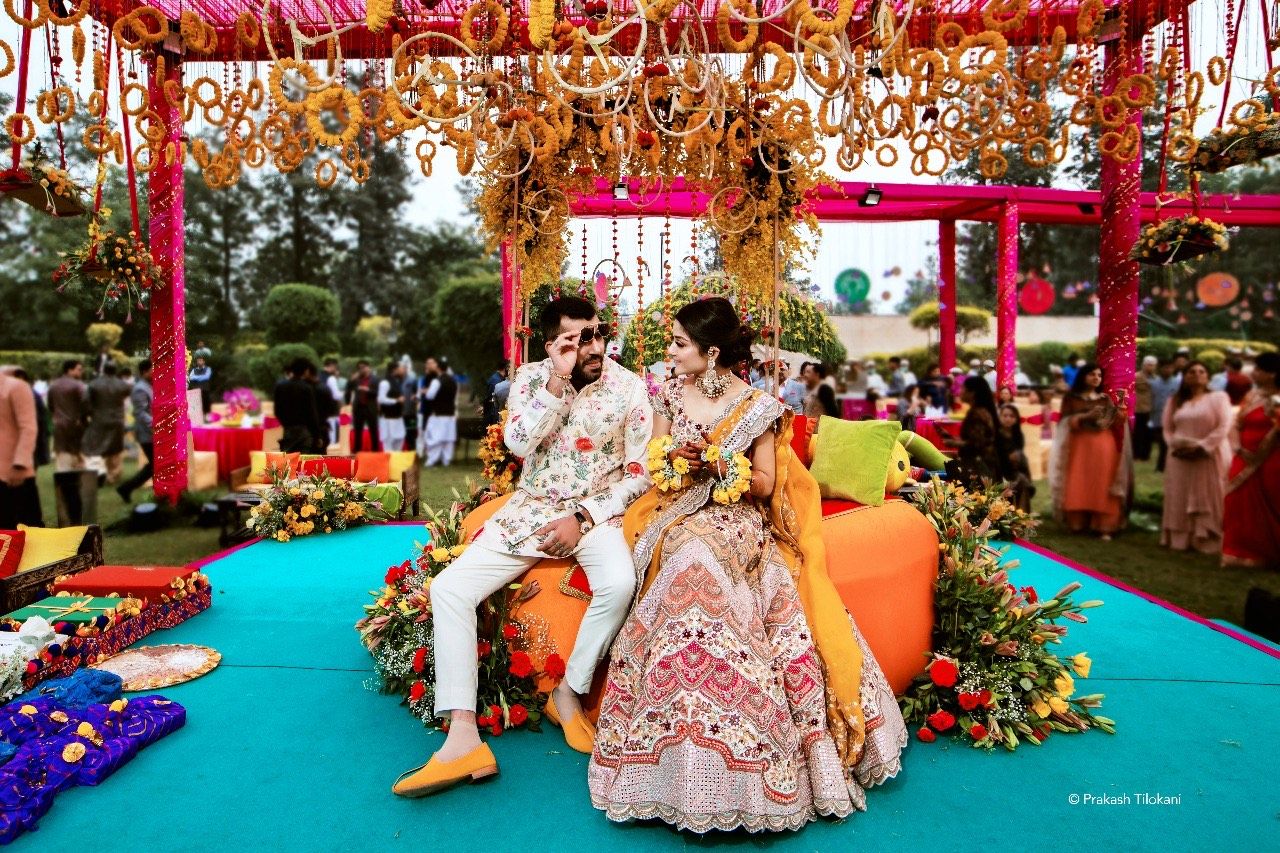 Image via Reha and Mohhiit; Decor by Q Events by Geeta Samuel★ 4.2
It totally matched the bride's lehenga combination and looked happy and festive!
Turquoise and Pink + Prints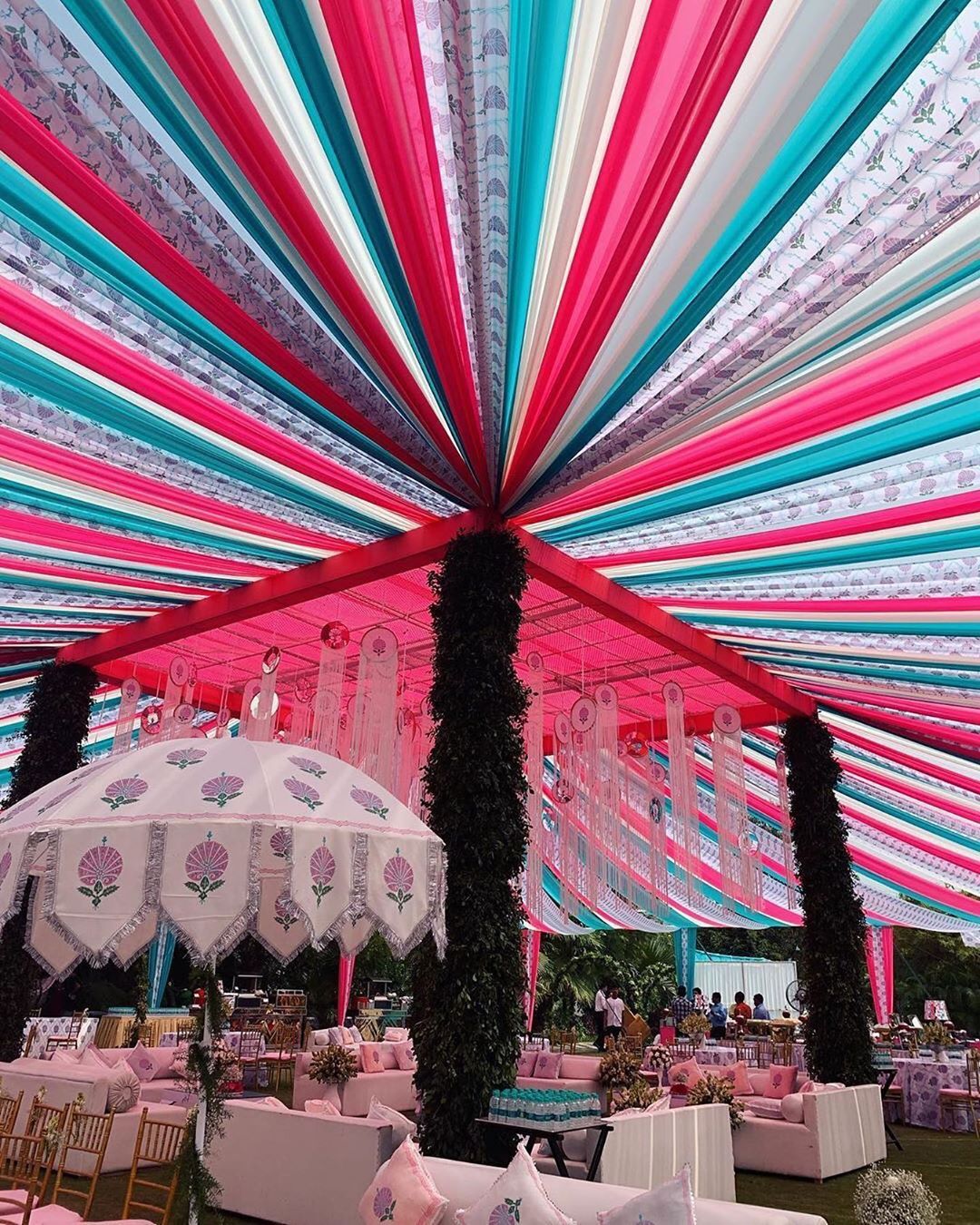 Image via Marigold Weddings★ 4.9
Now that is a bright and happy combination too which is nice and pretty for summer weddings.
Peach and Sage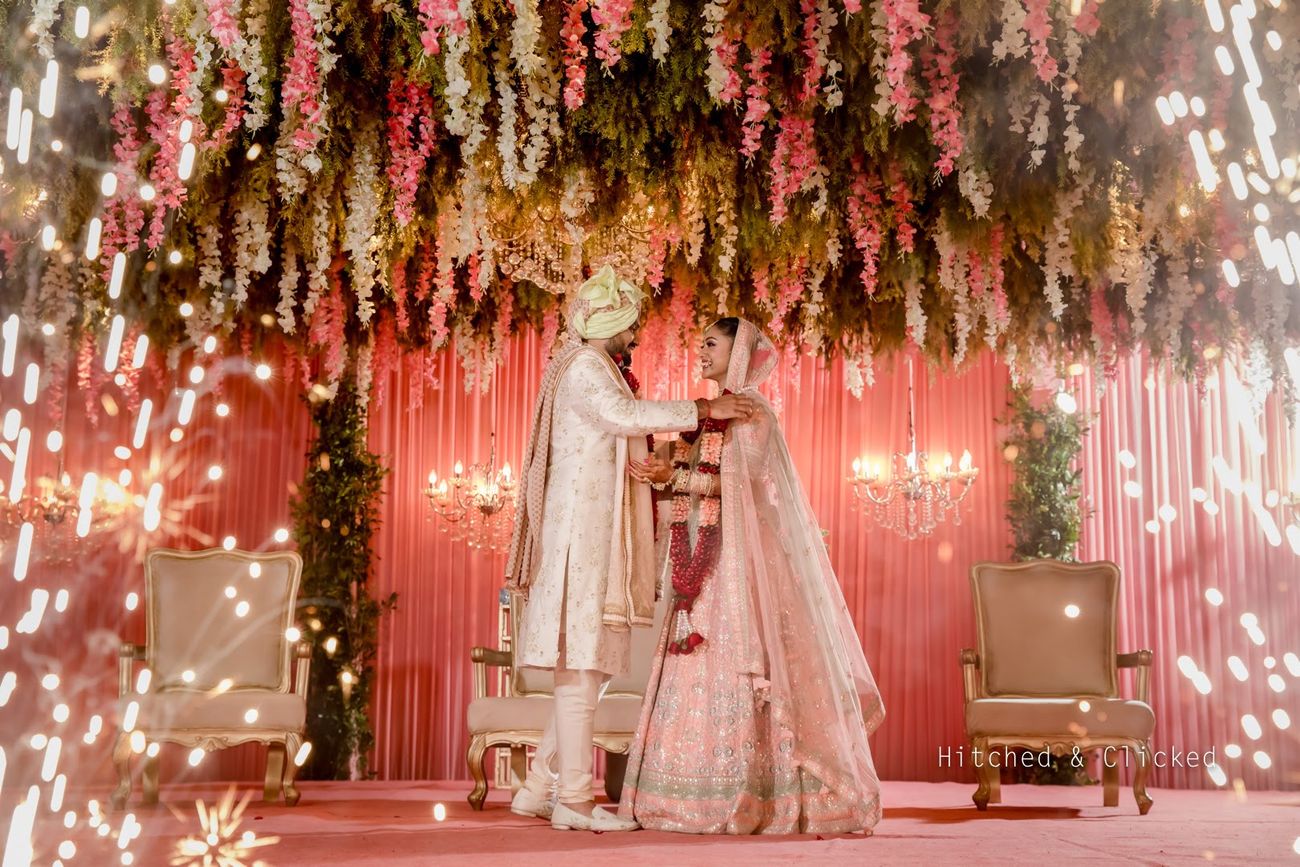 Image via Sakshi & Achal; Decor by Eventfully Yours Designs★ 4.9
Just like the bride's lehenga! This is a refreshing new colour combination we spotted at this real wedding which is good for summer and winter weddings and for day or night weddings too!
Shades of Purple & Green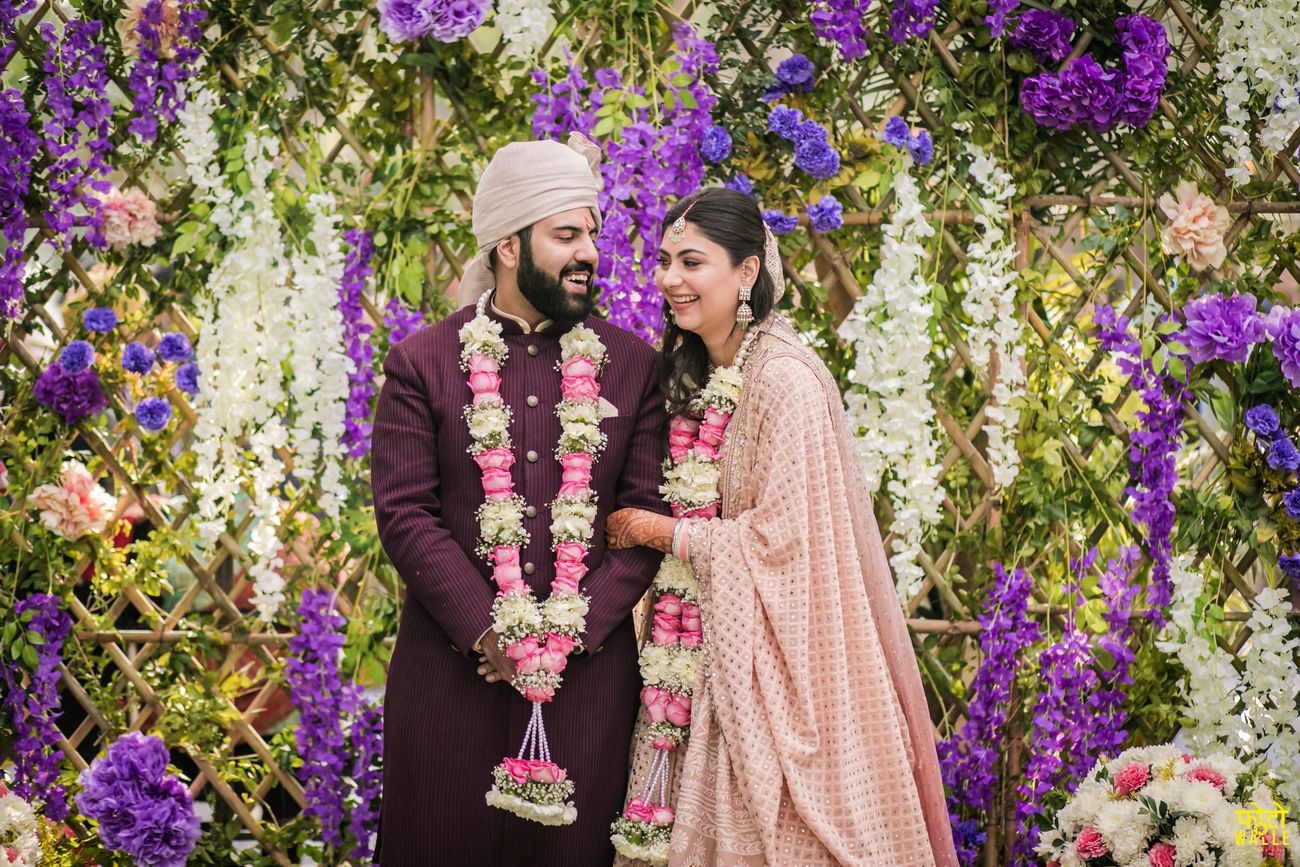 Image via Pranati and Sambhav
Doesn't the purple pop so well against the foliage? Love how refreshing it looks and packs such a punch. 
Shades of Blue & White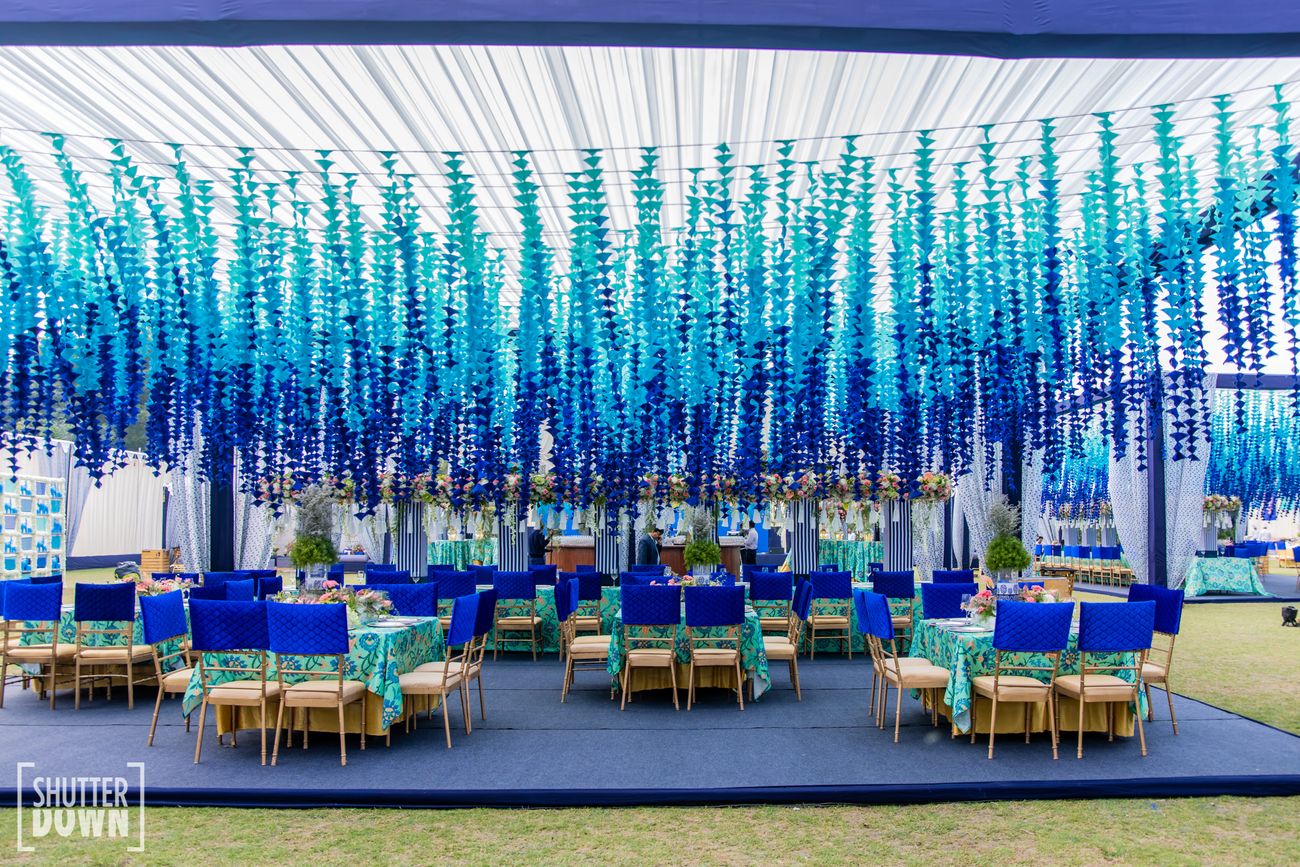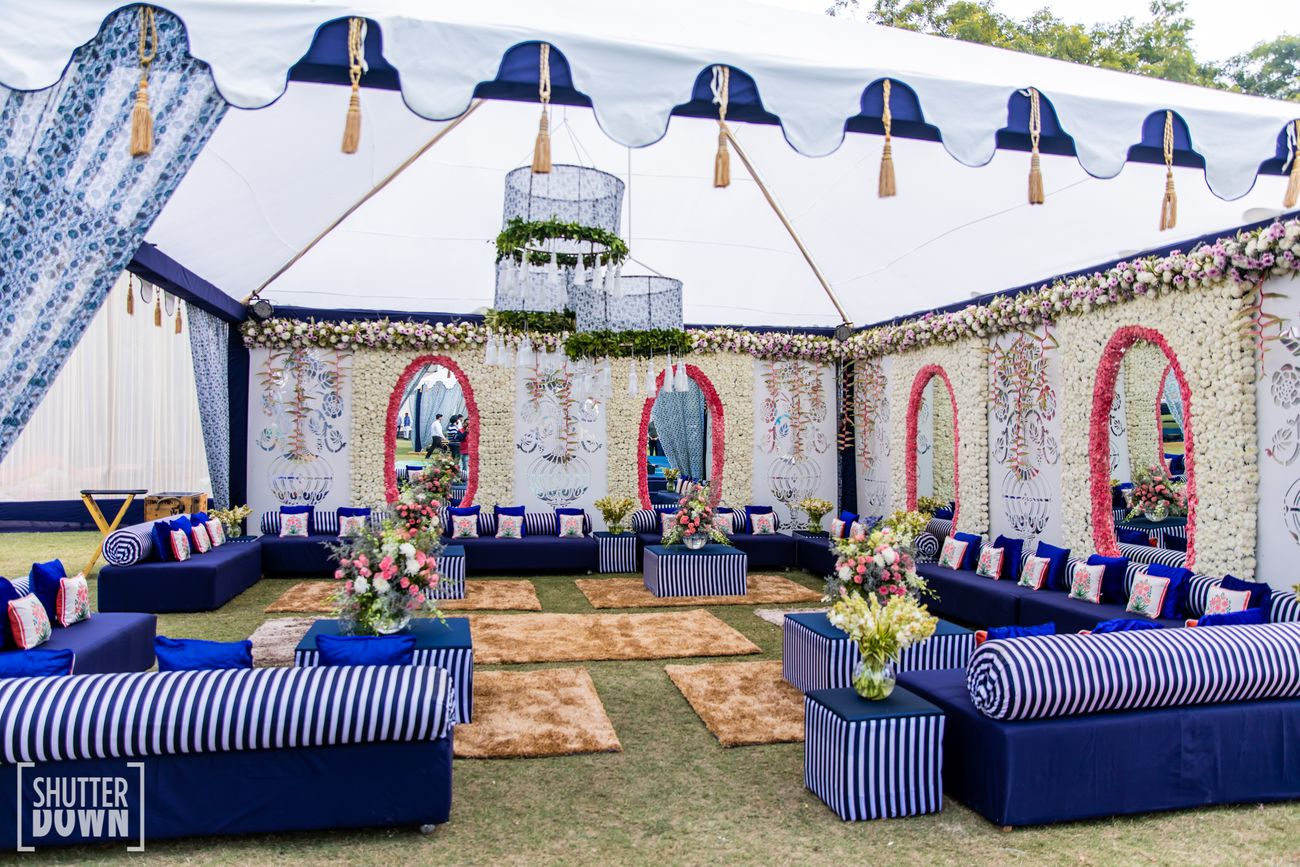 Image via Shutterdown - Lakshya Chawla★ 4.9; Decor by Abhinav Bhagat★ 5
Such a striking combination this is! The royal blue pops against the others and makes the whole decor stand out.
Prussian Blue & Gold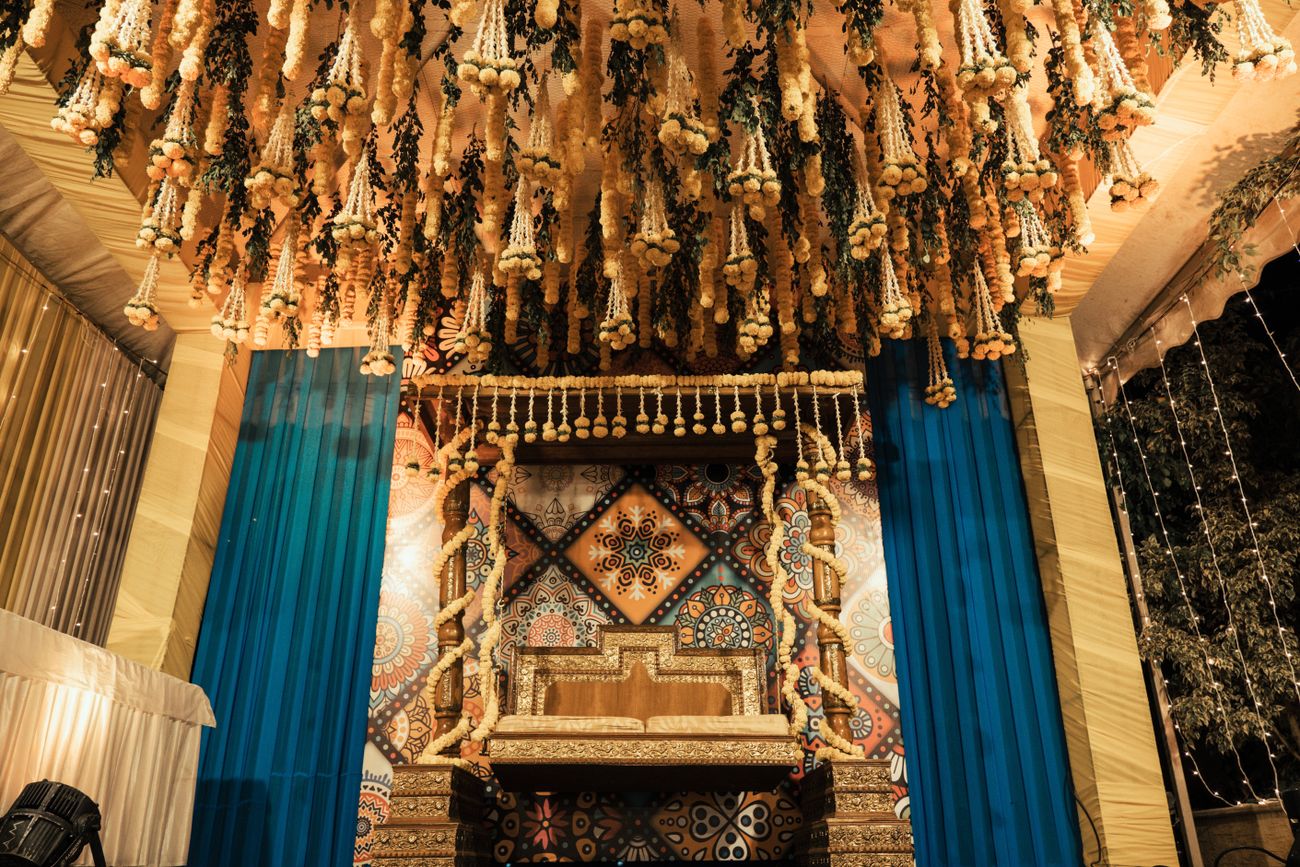 Image via Glaamour Studio★ 4.8
Very classy and bold- we really like it, especially for indoor festivities!
Mix & Match Prints and Colours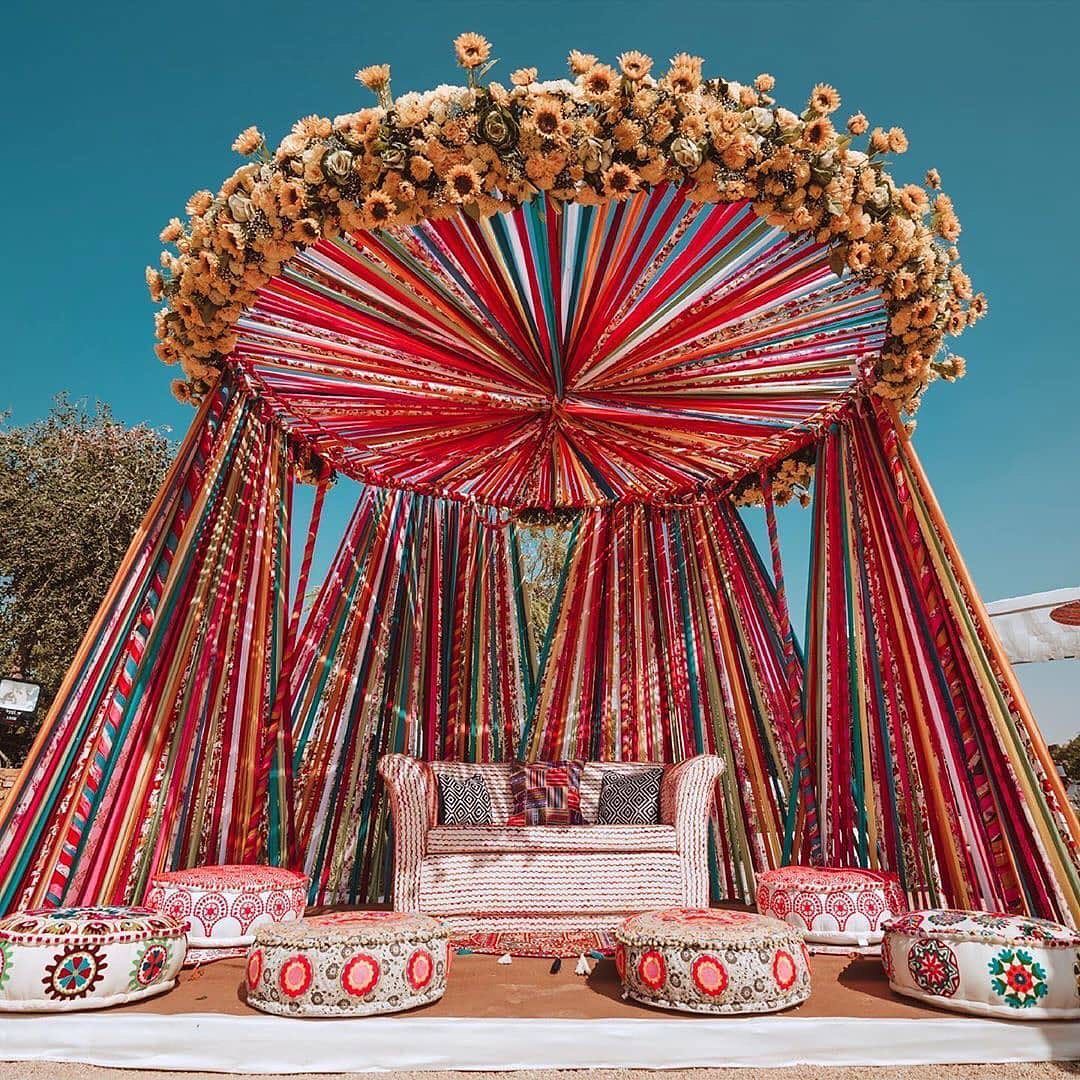 Image via The Wedding Story★ 4.3 ; Planning by Shaadi in Vogue ★ 5
How amazing does this look? So many prints and colours together, but looks very unique and offbeat!
ALSO READ: 6 Engagement Decor Colour Combinations We Are Loving!!!
6 Unusual Wedding Colour Combinations to Bookmark (You wouldn't have seen these before, we promise!)