10 Cheap Decor Ideas For A Fun Wedding! *Fabulous, Frugal & BRAND NEW!
BY Sakshi | 26 Apr, 2017 | 3055 views | 3 min read
On a budget but don't want to make it appear so? Then decor is one aspect where you can really save a few big bucks. Trends come and go, so that's why, here are some super cool ideas which are not only gonna look fabulous, but are frugal too! These are refreshing and shiny, and all new for your 2017 wedding!
Hanging Tassels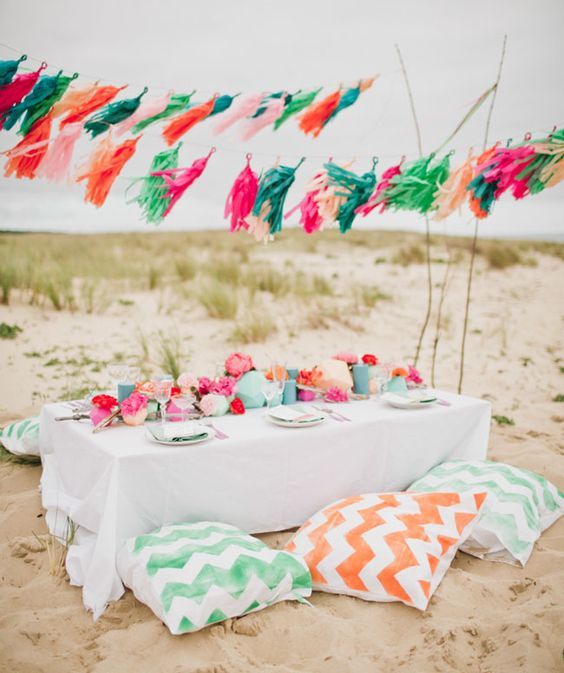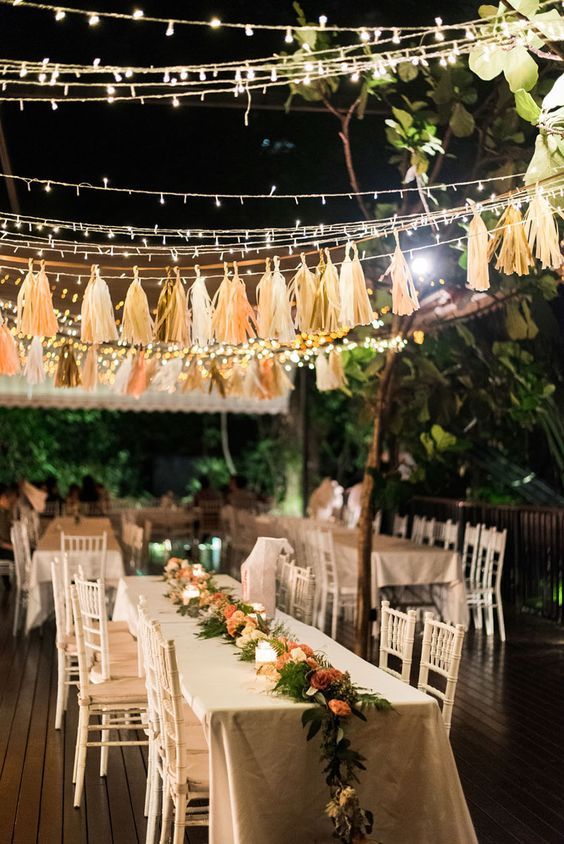 Images via Pinterest
Tassels are so in these days! And they can be used in so many ways in the decor- from stage backdrops to Photo Booths and even to generally hang around- so festive and pretty! You can even DIY them with fabric or wool!
Cane baskets with florals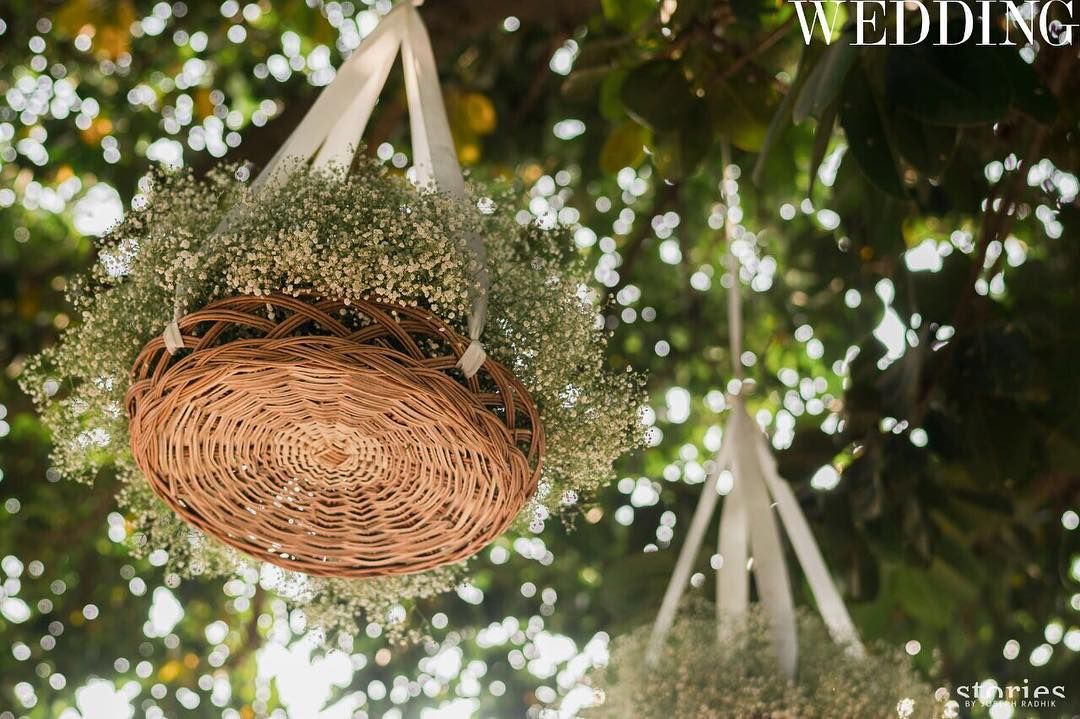 Image via Devika Narain & Company
Cane baskets are cheap, and we all have them lying around at home or get loads packed with goodies during Diwali! Make good use of them by suspending them with florals- such a cool new idea that's super cheap!
This cool display that's genius!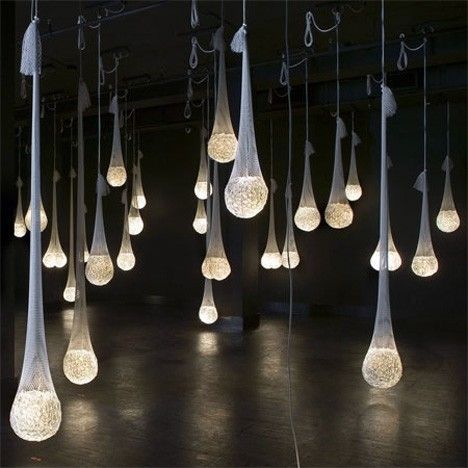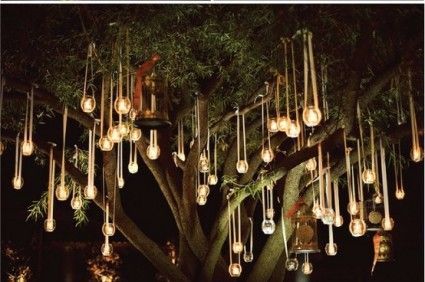 Image via Pinterest
Would you believe it if we told you that these are stockings filled with water balloons that have glow sticks in them? Yup, unbelievable, right? Hang it from the ceiling or a tree for added effect!
Metallic spray painted tins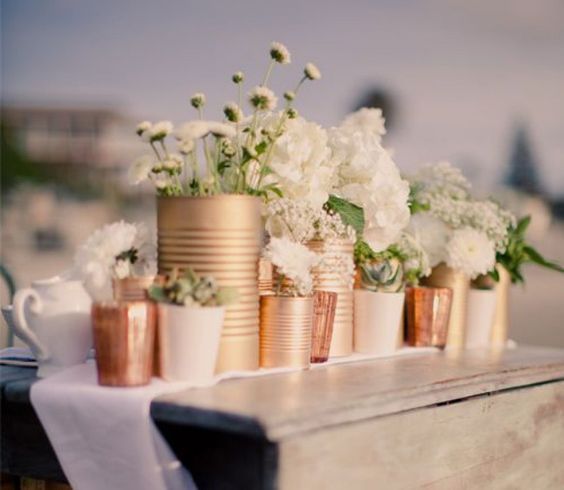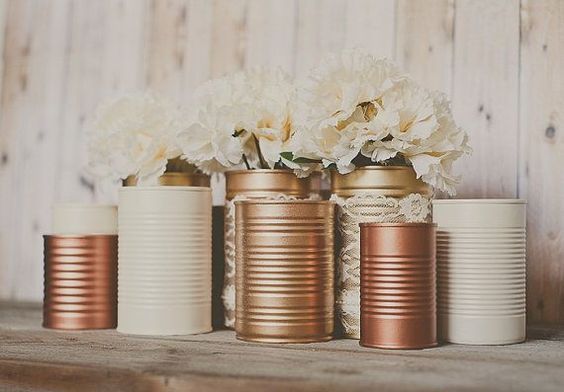 Image via Pinterest
Tins are being called the new mason jars! How cool do these spray painted ones look? Fill them up with florals or baby's breath and use them in centrepieces or as a statement corner display!
Paper cones with baby's breath
Image via Pinterest
Simple yet effective chair decor- just some paper cones with florals or baby's breath! It's great to line up an aisle!
Cotton clouds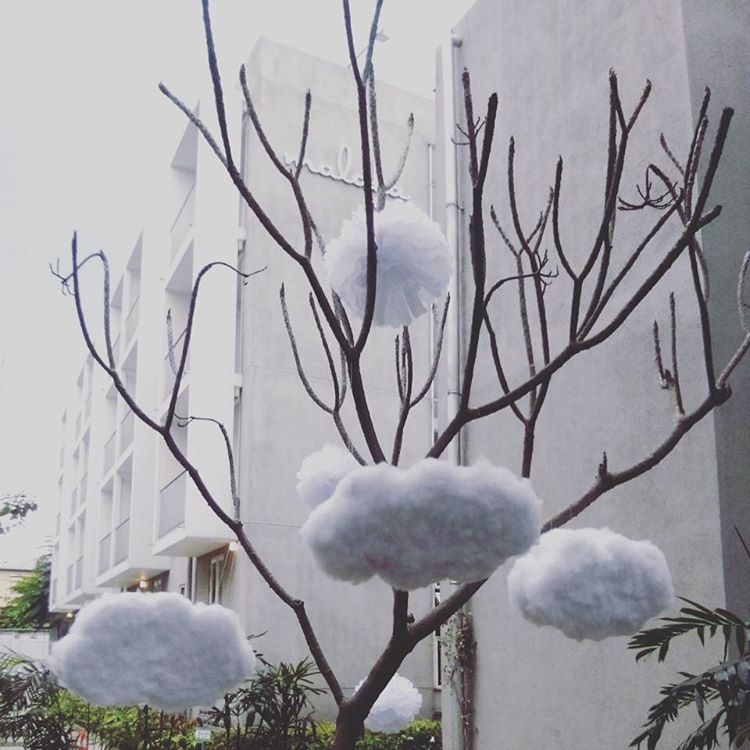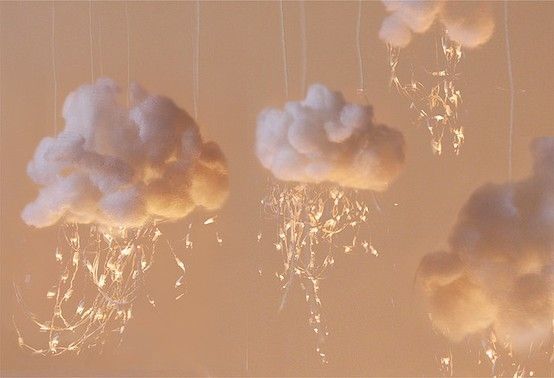 Image via Craftfic and Pinterest
Cotton clouds are super easy to make and look amazing! Light them up with fairy lights or simply hang them for a superb display at the wedding which is cheap yet pretty!
Decked up tree branches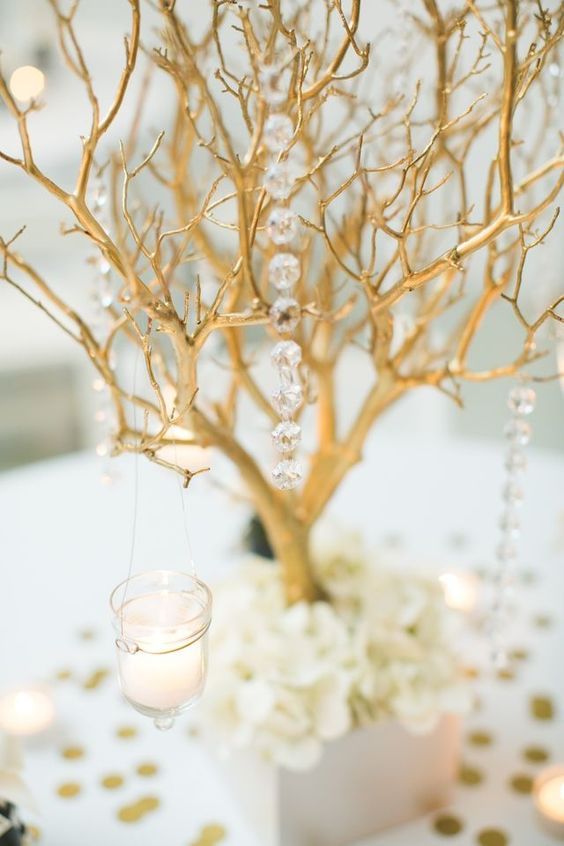 Image via Pinterest
Perfect for a statement display or you can have smaller versions of this on every table as a centrepiece! It's a great idea for a winter or autumn wedding! Spray paint them or deck them up with glitter!
Bottle candlesticks with dripping wax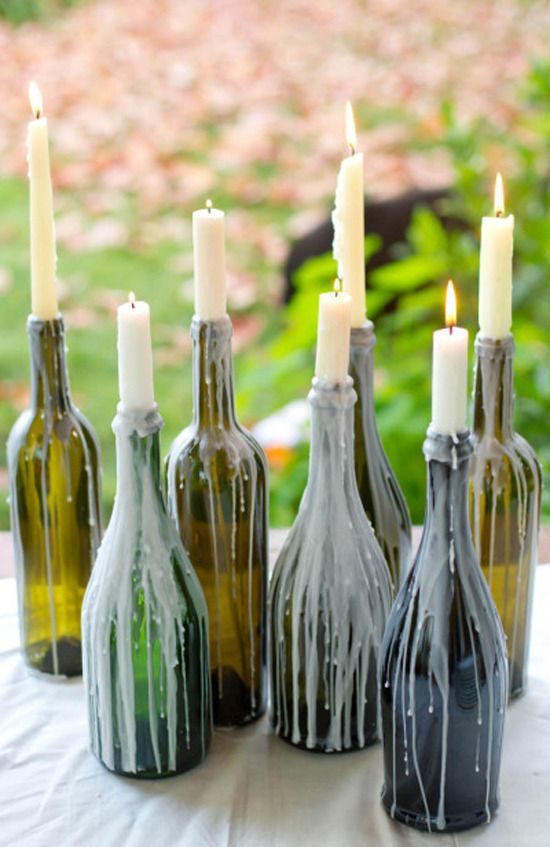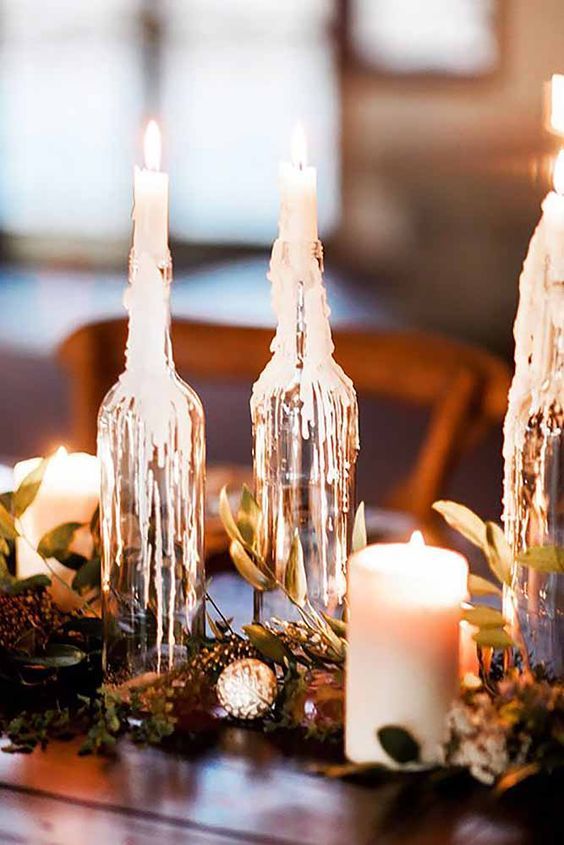 Image via Pinterest
Bottle candlesticks with dripping melted wax look so cool and are super easy and cheap to pull off- they'll cost almost next to nothing if you can manage to collect enough beer or wine bottles (which shouldn't be an issue we're guessing!)
Ribbon bows on chairs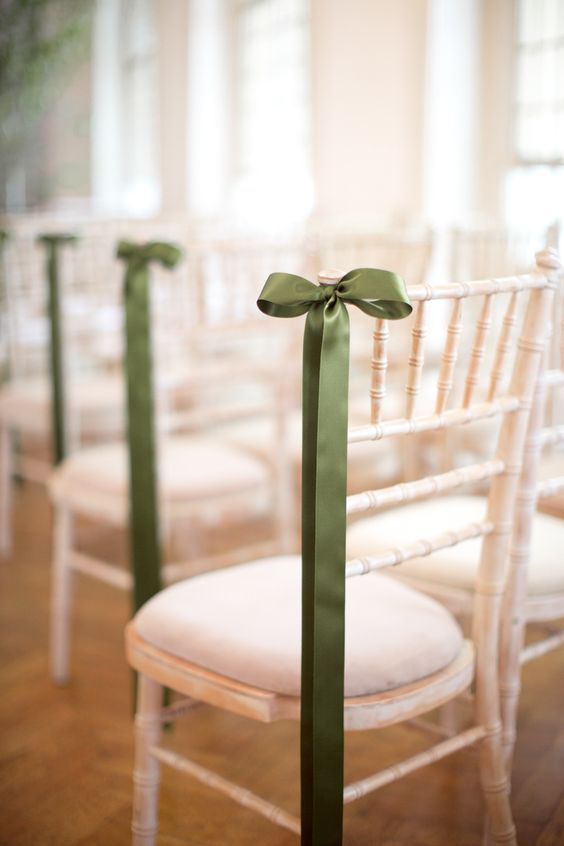 Image via Pinterest
This idea is so so simple, but looks super classy! Just make a simple bow with some thick satin ribbon and put in on one corner of the chair! You can do this to match or contrast your wedding decor colour theme!
Floating petals and tea lights in glasses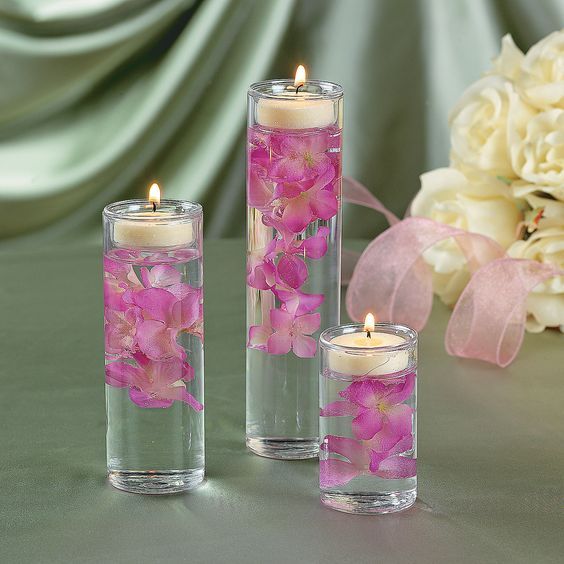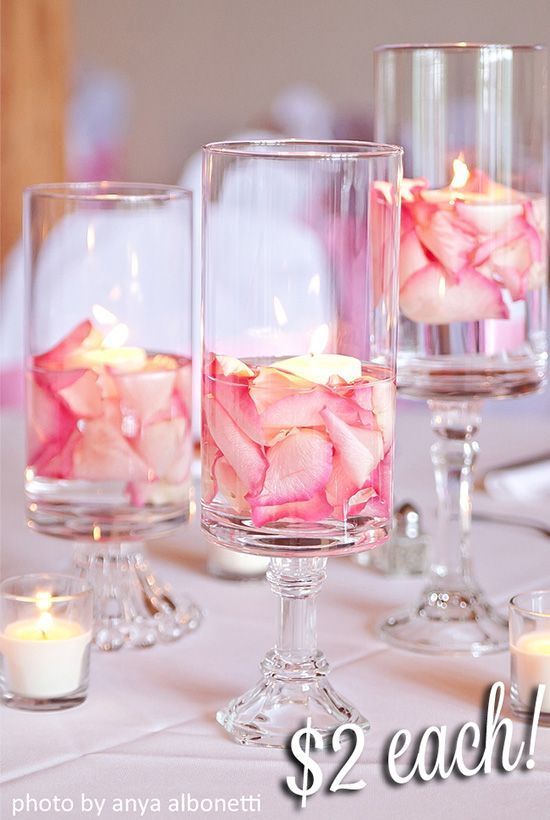 Image via Pinterest
None of these things cost too much- and when you put them together, it's super pretty! Add petals and tea lights to a glass or a bowl and voila! Prettyness!
Trendy and cheap, right?