10 International Destinations To Exchange Vows At In Style!
BY Guest Author | 29 Jul, 2017 | 81 views | 5 min read
Today's guest post comes from the good girls over at Hauterfly, who tell us some awesome  destinations (and hotel recommendations) where you can say your 'I do's' without burning a big hole in your pocket! Over to them now as they tell us some offbeat yet amazing places to exchange your vows!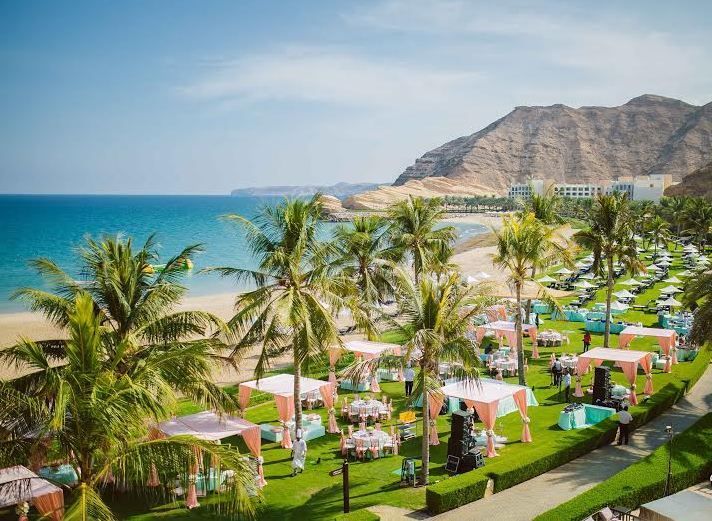 Image via Shaadi Squad★ 5
My drawer is already full of wedding invitations and the kitchen with sweets of all kinds. Our weekend plans are all about attending wedding functions now. The excitement to show off our best outfits is at an all time high, especially when it comes to destination weddings. The moment we hear of an exotic locale, every function seems even more appealing. The idea of combining travel with the joy of dressing up is something we all look forward to. And isn't a destination wedding the ultimate dream? Like, if we ever want to get married, it will be on the beach, among the hills, in a different land altogether.
But it isn't that easy. There are budget constraints and, frankly, planning a wedding is a mammoth task. To plan within a fixed budget and still have a kickass wedding is a rare, monstrous task. But that should not stop you to fulfilling the dream, right? For exactly that, there are some gorgeous international locations that can act as the perfect backdrop to your big day.
For now, we have to make do with attending other people's weddings, but if you are planning to tie the knot soon, pick one of these gorgeous countries. They are cheap, cheerful, and stunning. And rest assured, at least your flight tickets and stay will be a piece of cake.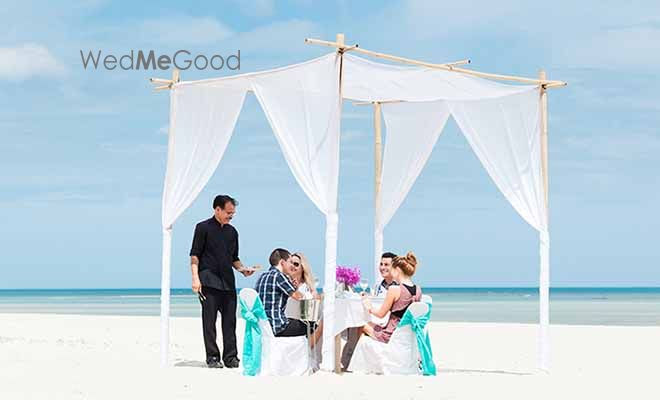 1. Thailand
Though more of a bachelor party kinda place, Thailand doubles up as an ideal wedding destination too. Spend the day lazing around on the beach and the nights out partying. With amazing packages and numerous wedding planners, this foreign country will feel like home.
We recommend: View Point Resort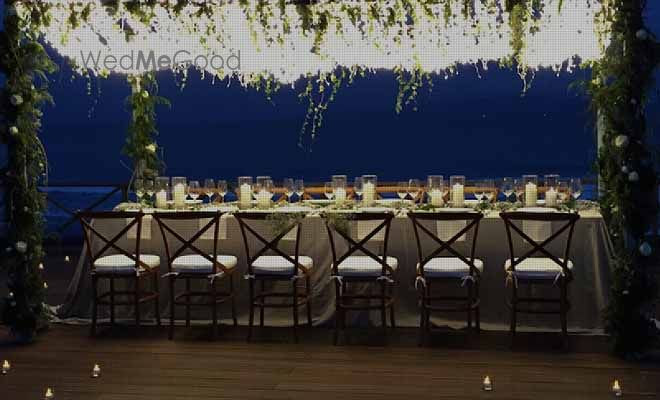 2. Indonesia
Bali just instills an emotional connect of peace and calm, and to get married here would just be the cherry on the cake. Pristine beaches with a backdrop that would make for killer wedding photos, this is one place that is great for both a wedding and the honeymoon.
We recommend: Komune Resort
3. Maldives
Maldives has been on everyone's radar for a while now, and it's about time you make a trip to the scenic island. One, because it is heaven on earth and two because it has a short life — the island is sinking. The reason we have added this to our budget destination list is that any location here is gorgeous. You won't have to hunt for a pretty venue — everywhere you look, it's amazing.
We recommend: Fihalhohi Island Resort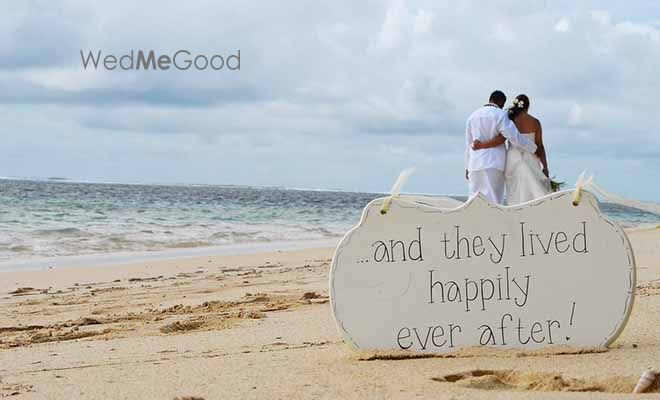 4. Samoa
Located between Hawaii and New Zealand is the island of Samoa. White sand beaches, coconut palm trees, and crystal clear water — that's the basic definition of this paradise. There are many spas and resorts on the coastline that will tend to your wedding necessities and make sure you have the best day of your life.
We recommend: Le Lagoto Resort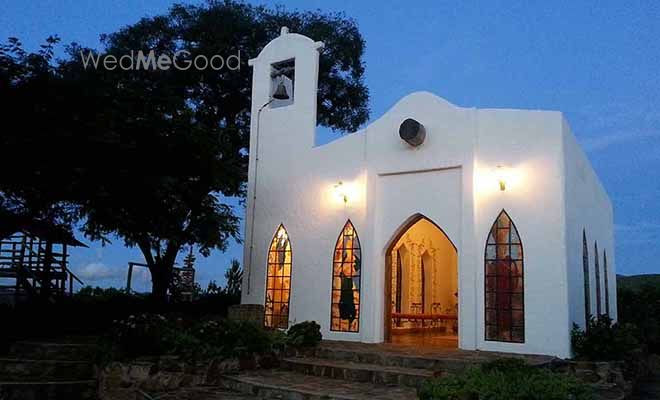 5. Bolivia
Another really cool place to get hitched in would be Bolivia, South America. If you book well in advance, it'll be worth it and considering how we plan for weddings years in advance, this is manageable. Beautiful, cozy chapels with hills all around as you say "I do" — sounds good, right?
We Recommend: El Pueblito Resort
6. Nicaragua
Near Spain, Nicaragua has to be a sure-shot option when it comes to deciding on your wedding destination. This volcanic country makes for one of the best places to make life-long memories. You can easily rent out homes here for a reasonable price and rest assured, your stay will be a comfortable one.
We recommend: Gran Pacifica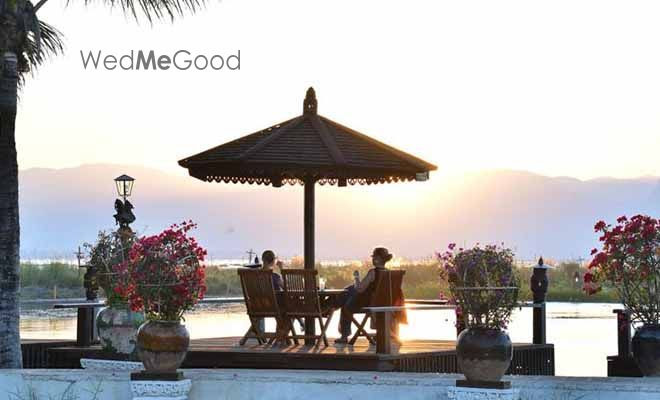 7. Myanmar
Close to home, Myanmar is a no-hassle destination to take your vows. Wildlife, thick forests and, of course, beaches, this is an ideal location for sure. Along with the rituals, you can indulge in activities like scuba diving, snorkeling, sea kayaking, and lots more. All you adrenaline junkie couples, this is your call!
We Recommend: Myanmar Andaman Resort 
8. Costa Rica
If Nicaragua doesn't fit your bill, you can go for its neighbour, Costa Rica. Here you can have a kickass pool party and turn it into a wild wedding. Or you can choose to bring in that magical moment amidst the lush green trees. Sounds like a plan!
We Recommend: Dreams Las Mareas Resort
9. Zimbabwe
Take a break from the beaches and head to Zimbabwe to get married in one of its scenic gardens. The locals usually set up huge white tents in the countryside and make the venue look like one straight out of a fairytale. After all, variety is the spice of life, no?
We Recommend: Raintree Venue
10. Cambodia
Say hello to Thailand's buddy and maybe plan a wedding here, too? Cambodia, known for its rich heritage, also has some stunning hotels. With tourism at an all-time high, finding a cheap yet amazing one won't be difficult. So get married here and move to Thailand for the after-party!
We Recommend: Sokha Hotels