10 Must Have Hair Accessories for Every 2014 Bride
BY The WMG Bride | 03 Jun, 2014 | 773 views | 3 min read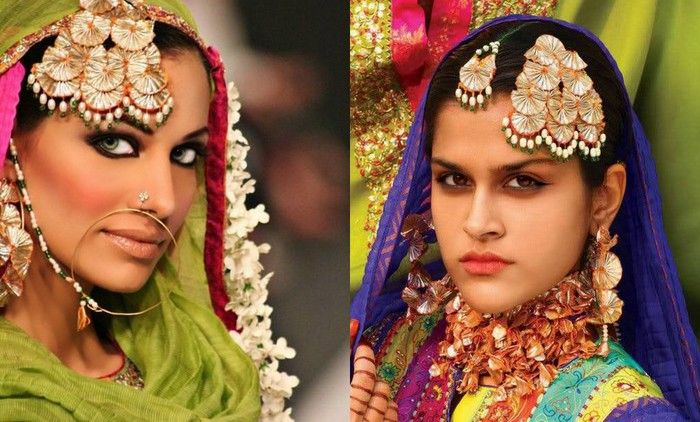 Image source
Gota Jewellery for Mehendi:
Move over floral jewellery, Gota jewellery is the hottest Mehendi event accessory for 2014 !! Way sleeker than floral jewellery, just as funky and goes with everything you will want to pair it with! From gota jhoomars, to necklaces, hairbands, rings, bracelets and the works-this is a super fun trend. Where to buy it :
Nino's creations
is one such shop. Really fun, funky stuff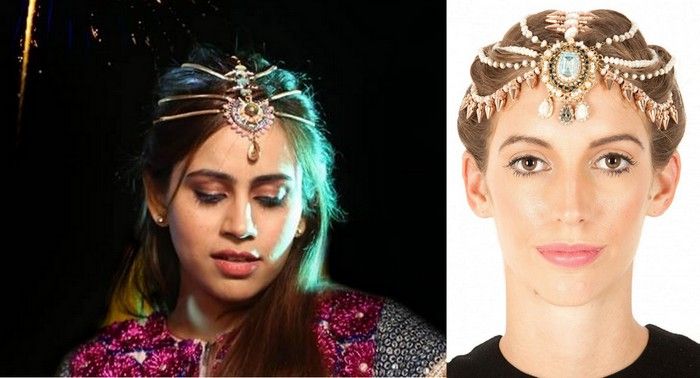 The Octopus Mathapatti:
No Idea what this contraption is called but we like to call it the
"Octopus Mathapatti
". Spread out all across your hair with a large center motif- this is perfect for fashion forward brides who can wear this with straight, sleek hair. The bride on the left actually wore this for her mehendi! Where to buy it :
Outhouse Jewellery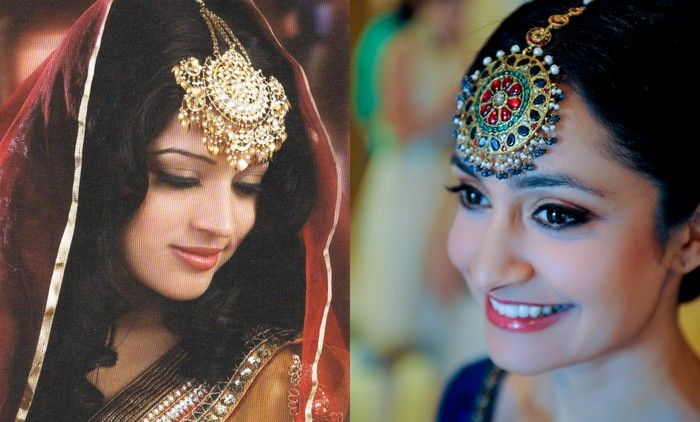 The Oversized tikka:  
The bigger the better, this one defies all logic of proportion and size. An extra large round tikka that covers almost all of your forehead is just the way to go. With such a statement piece, who needs any other jewelry huh?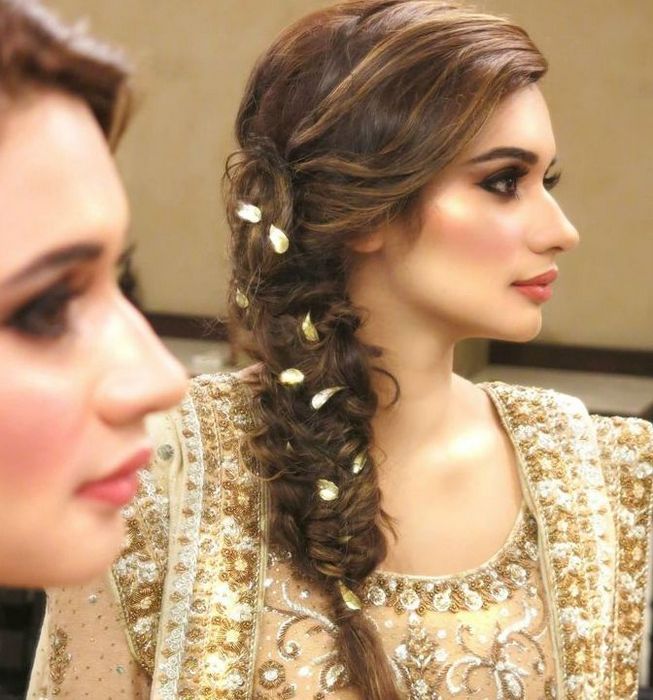 Petals:Cannot get over how stunning this fishtail braid scattered with petals looks! Wispy, and romantic this is a great look for your mehendi or cocktail! Not to mention, way more delicate than the floral jewellery most brides wear.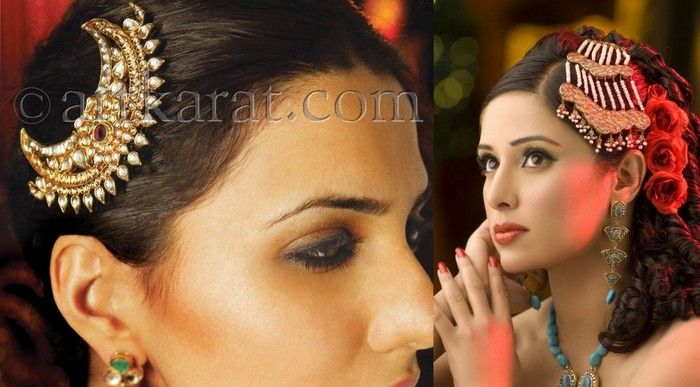 Oddly Shaped Jhoomars (Using juda pins as jhoomars) :
A jhoomar in the shape of a crescent, or a round circular jhoomar anyone? Or maybe just a regular oversized one ! The regular jhoomars are passe- using a Juda pin on the side of your head as a jhoomar is the hottest new trend for 2014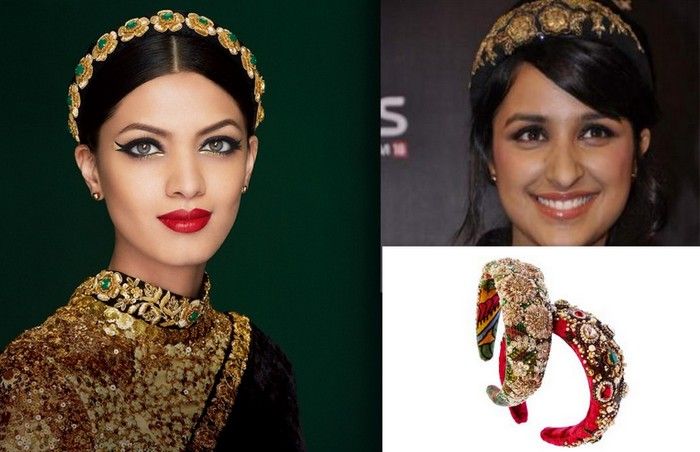 Hairbands
: Sabya bought these in vogue last year and while getting them right is a bit tricky (Heavy outfit + hairband sometimes equals total fail), when done right- with sleek hair and a modern outfit - these bridal hairbands are India's answer to western Tiara's.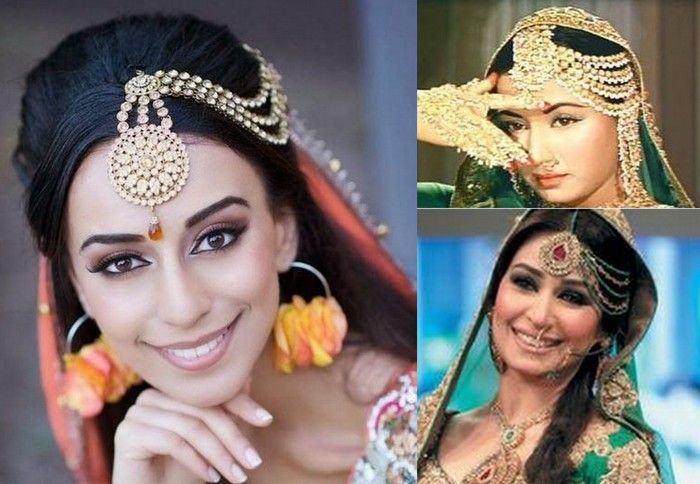 Half Matha Patti: Symettry, Shymmetry- the half matha patti is the anti-thesis of symmetrical shapes. Just a large tikka with the patti going on one side- this one was worn in the movie Pakeezah ages ago, but seems to have been rediscovered as of late.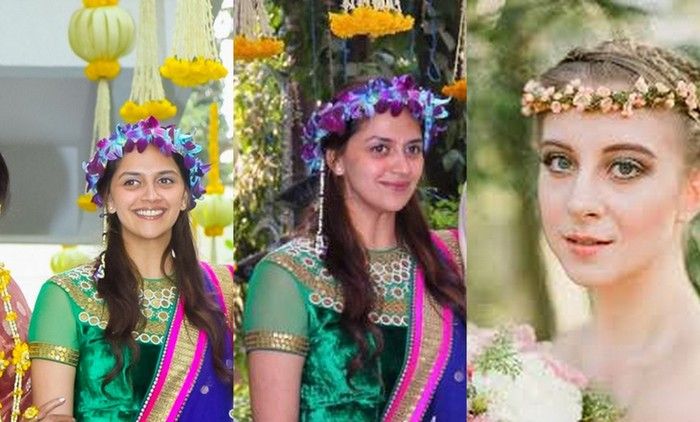 Wreaths:
Wreaths have been a western wedding affair till now, but Ahaana Deol wore one made of orchids to her mehendi !You could even make one out of gold wire and crystal detailing , pair it with a loose, messy braid for a boho-chic vibe on your engagement!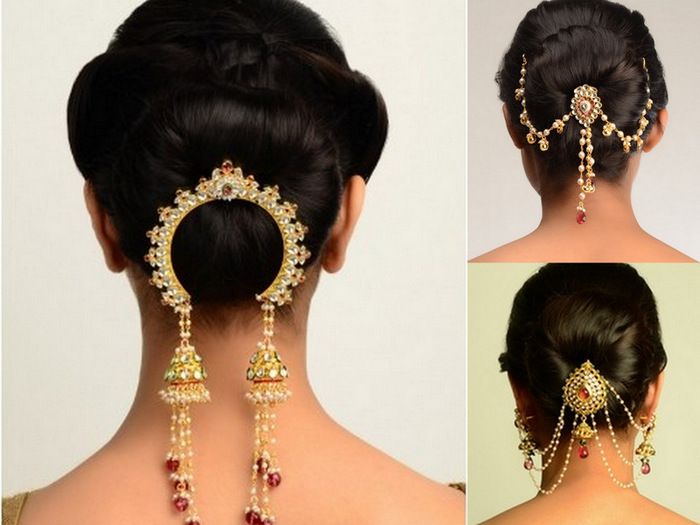 New Age Juda Pins:
Juda Pins have been around for a long time now, but these gorgeous , elaborate pieces are definite head turners. Every mother of the bride should definitely be wearing a jooda pin with the ends attached to the ears. So graceful ! The half circle jooda pin with the ends hanging down (left image) is a really pretty one too!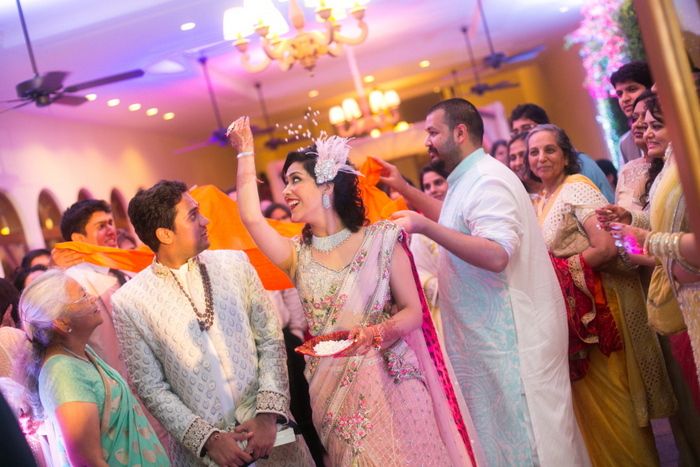 Feathers & Hair clips:
 Wearing a blush pink saree like this
stunning bride
? Pair it with a jewelled hair clip with soft pink feathers ! What a gorgeous look! Keep the feathers in softer, pastel colors for the best look- while the brighter colors may be nice , they end up looking costumey at times!
Wed Me Good Dream Team
Getting hitched? Don't forget to Plan your wedding using the
Wed Me Good Dream Team