10+ Seaside Mandaps So Stunning That You Would Want To Marry On A Beach!
BY Soha | 23 Oct, 2018 | 1316 views | 3 min read
Imagine exchanging vows (or jaimalas) in front of the setting sun? As the sky will change colors, the soft humming of the ocean waves would provide the perfectly symphony as you go on to marry your best friend! There is indeed, nothing better than a beach wedding!
If we have got you dreaming already, then guys, this article is just for you! These stunning mandaps are going to make you want to rush your entire khandaan to the beach to exchange your vows. 
The First One That Caught Our Eyes And Is SO Stunning!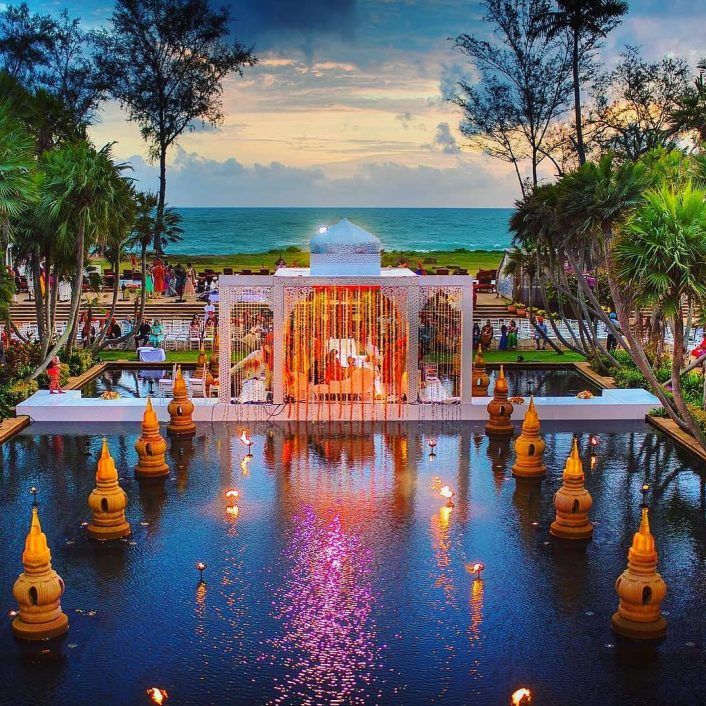 Or This One That's Giving Us #MandapGoals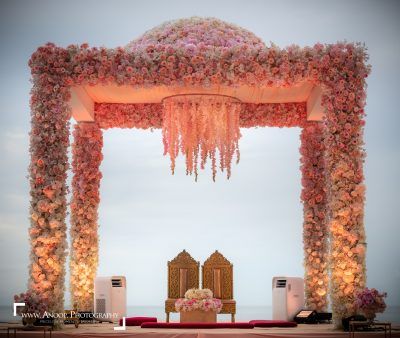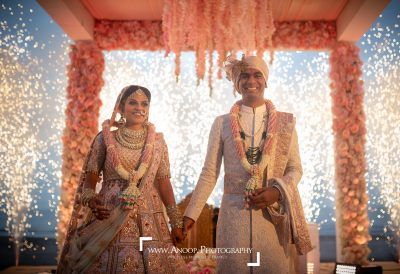 Pictures from The Palayana Hua Hin
This photo proves that there's no such thing as too many flowers. We are especially loving that floral dome in blush pink! 
This One That Is Making The Best Use Of The Setting Sun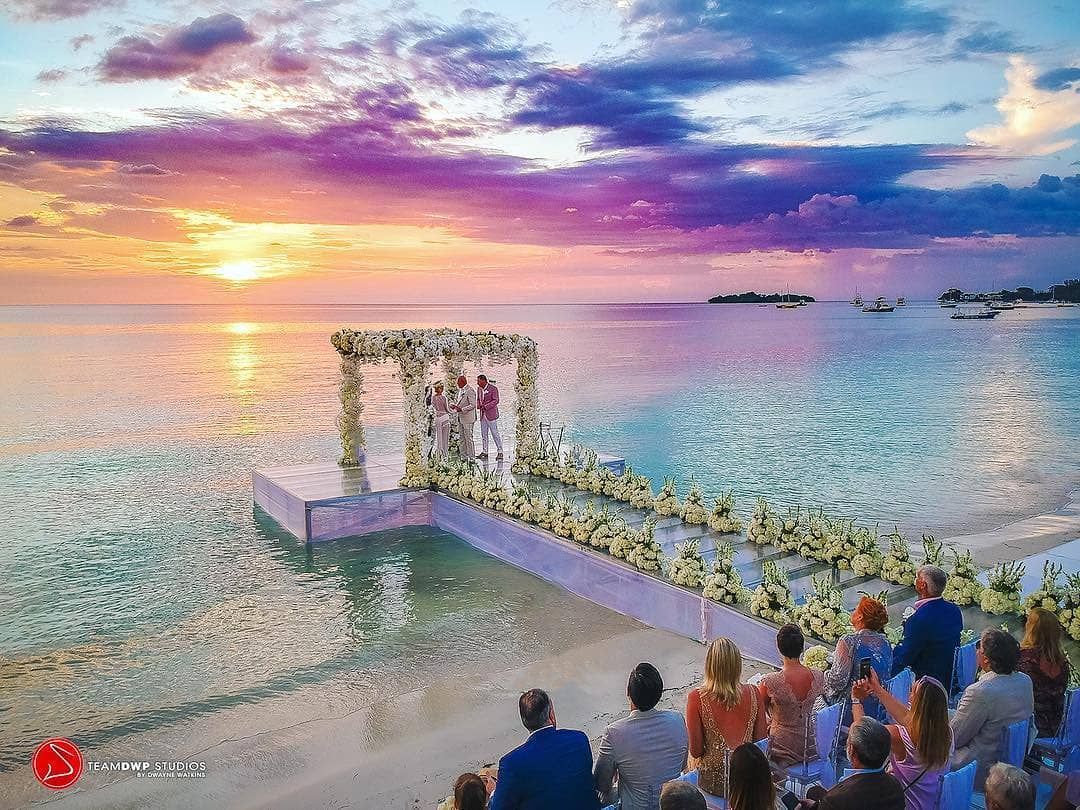 Via Team DWP
Exchanging vows while the sky changes color, what could be more magical than that?  
Or This One That's So Colorful And Happy 
This one is giving us such happy vibes! We love how so many colors have been incorporated in this setup and it still doesn't look OTT!
A Mandap With Flowers, And More Flowers? Yes, Please!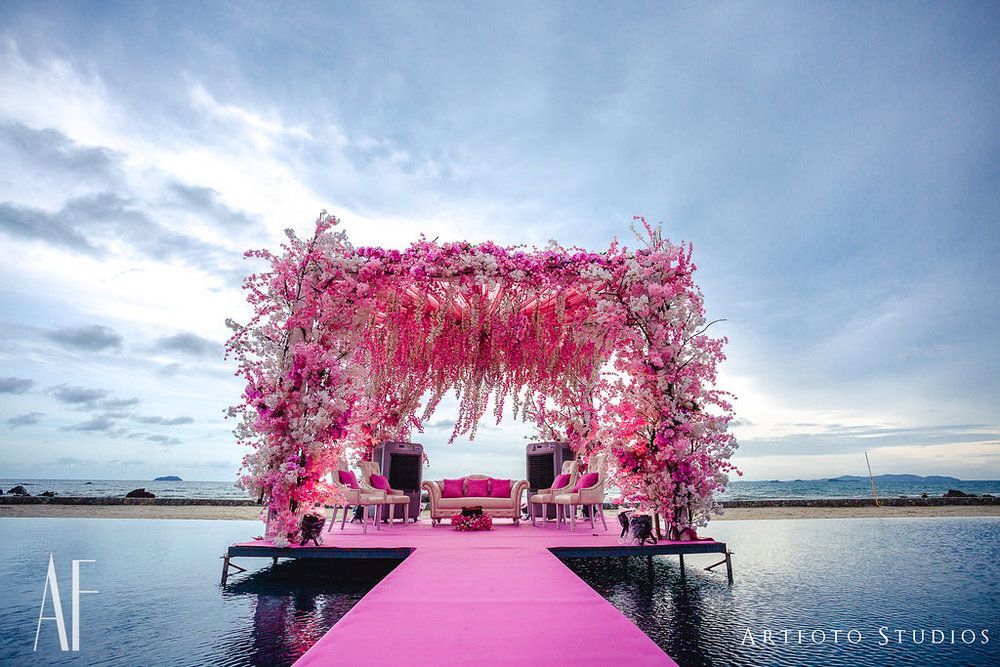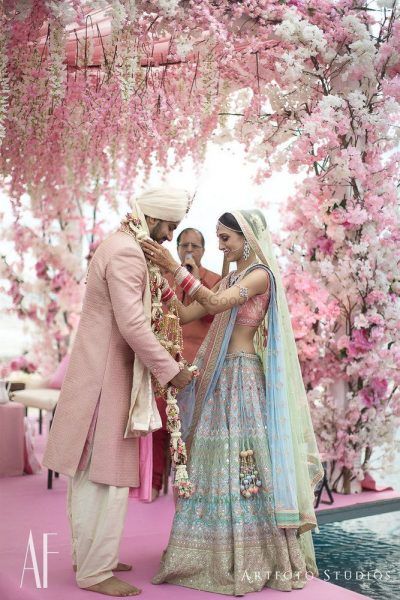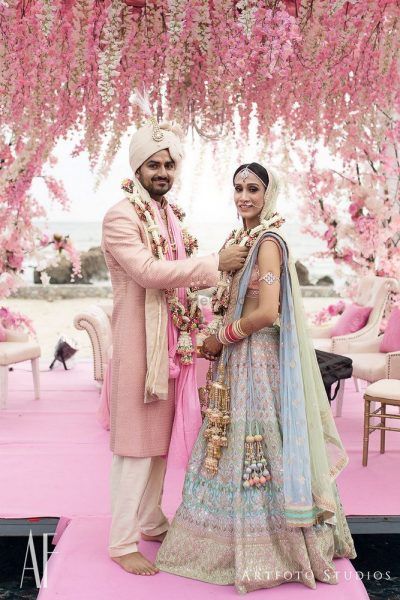 From Tanu and Vidhu
We love how the pink flowers are popping against the blue waters - stunning! 
This One That's Perfect For A Day Wedding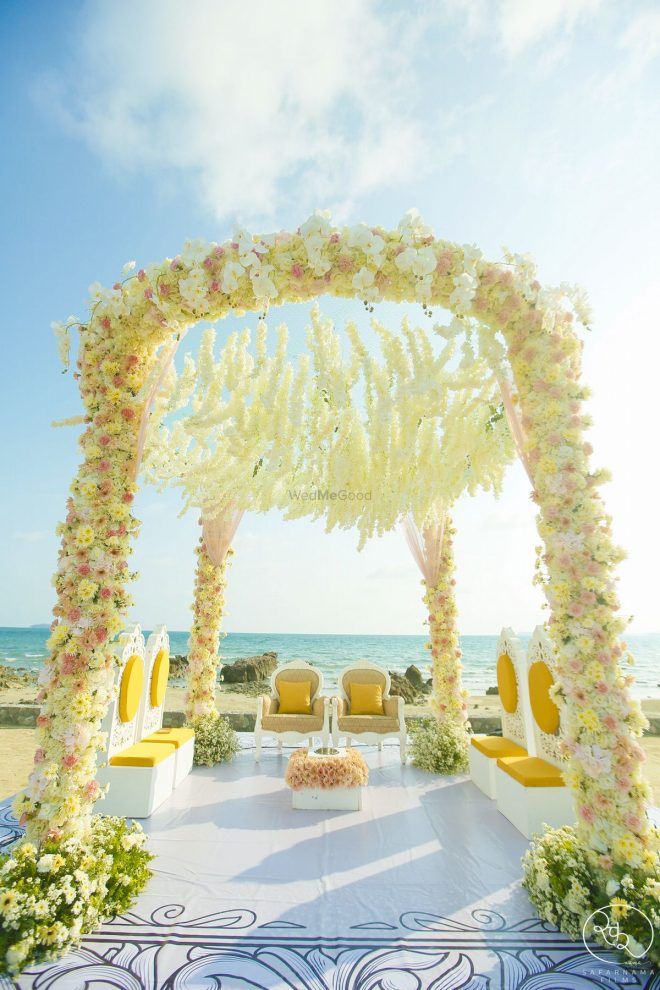 From Aakriti and Ankit's Wedding
This mandap looks so calm and soft with the yellow and lime flowers! Beach vibes on point, what say? 
This One That's Subtle and Impactful!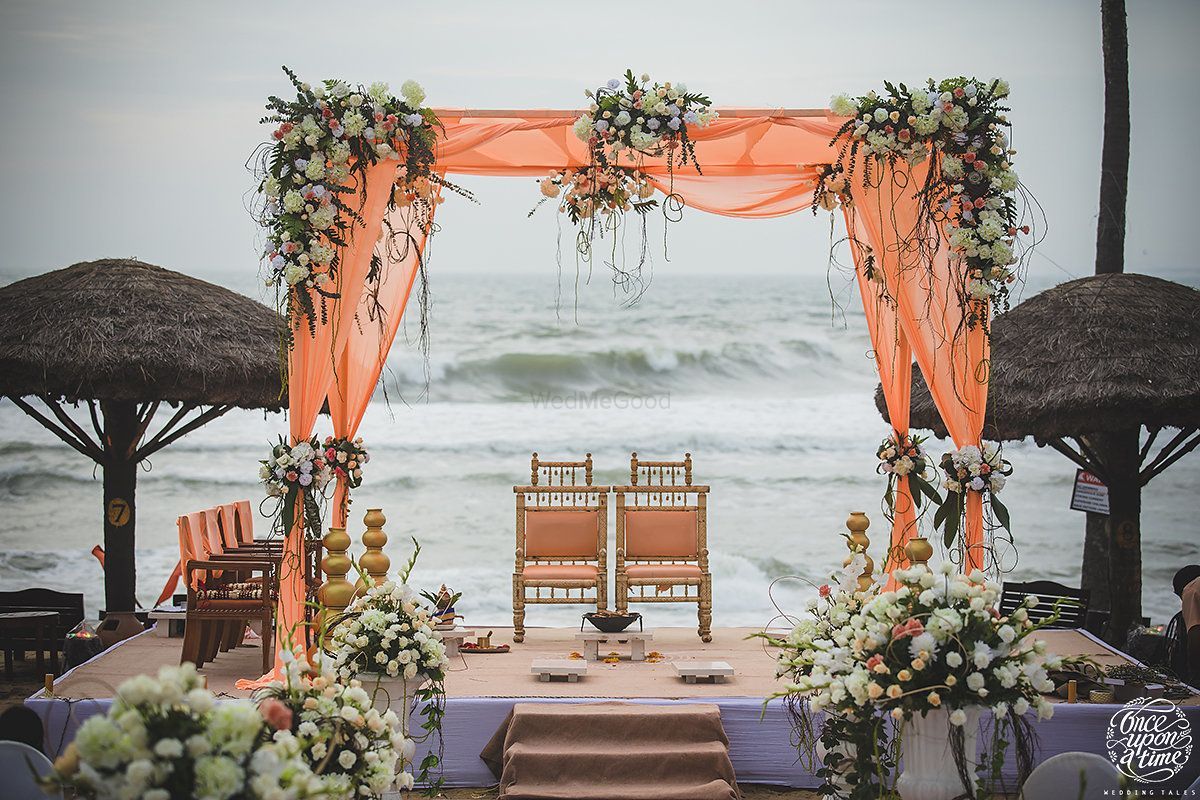 From Aashna and Meerav's real wedding , Planned by F5 Weddings★ 5
Flowy drapes can make anything look stunning! Take this mandap for example! 
This One That's A Welcome Change From All The Usual Ones

Picture from The Palayana Hua Hin
We especially love the unique entryway with the floral arch leading to the mandap!
Or This One That Resembles Roman Architecture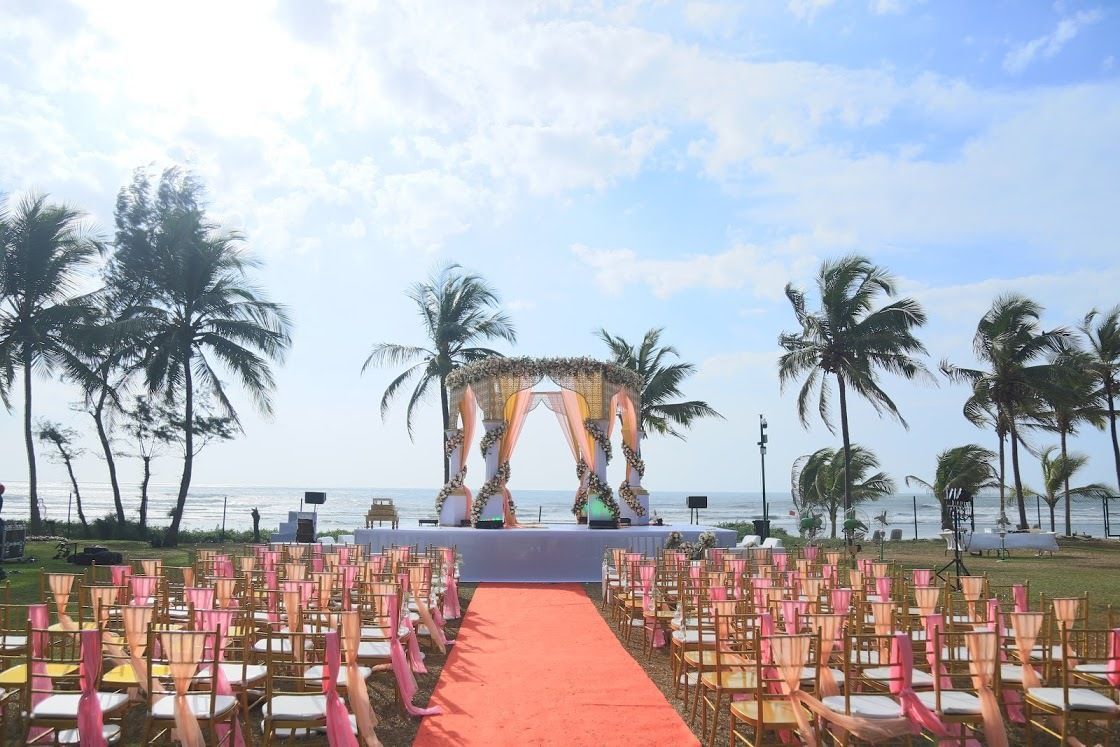 Planned by Mpire Weddings★ 5
We love the over all structure of this mandap- it looks clean and royal! Don't miss the coconut treas adding the perfect X-factor to the entire setup! 
A Simple One In Solid Colors That Stand Out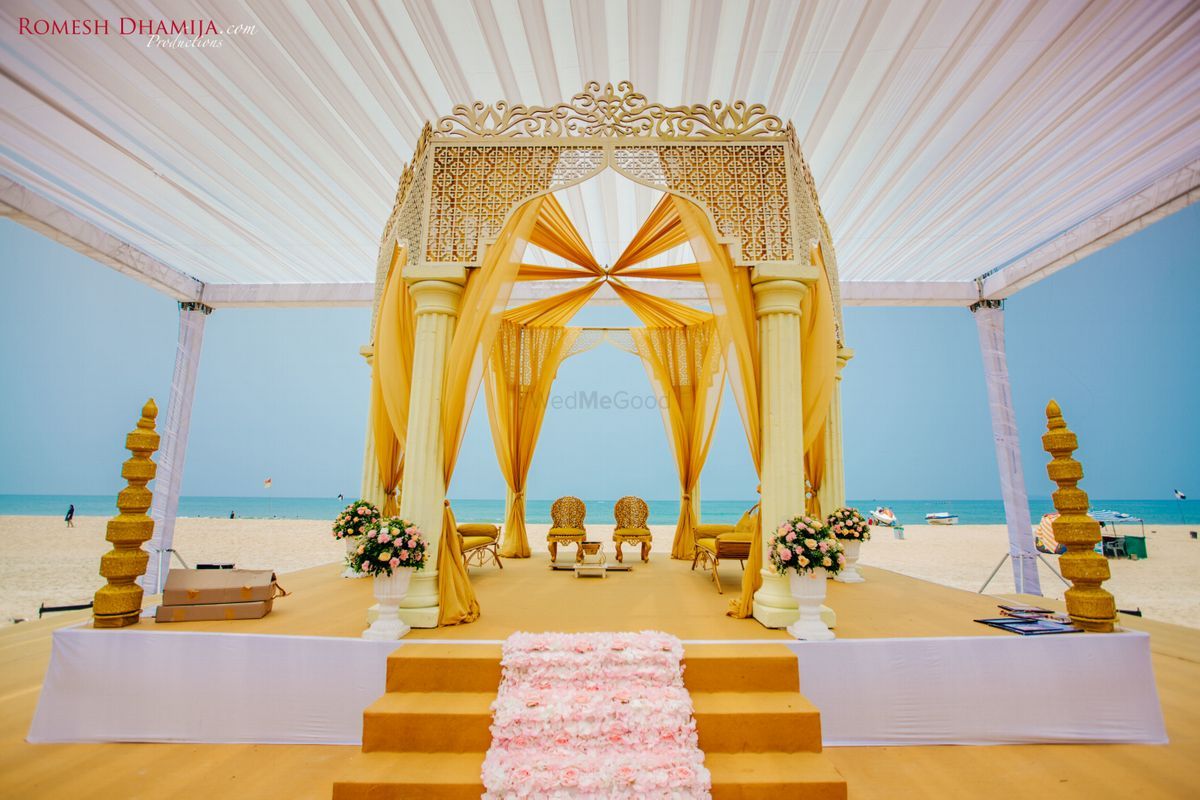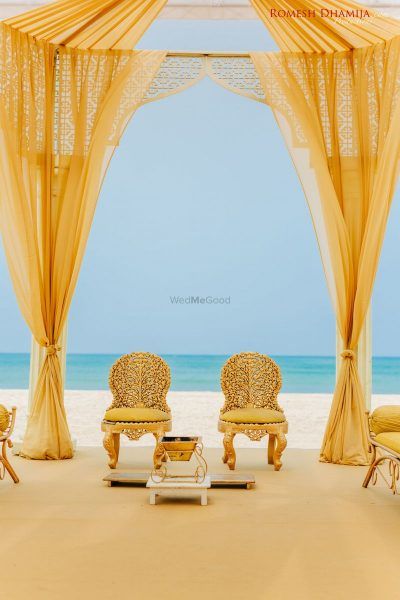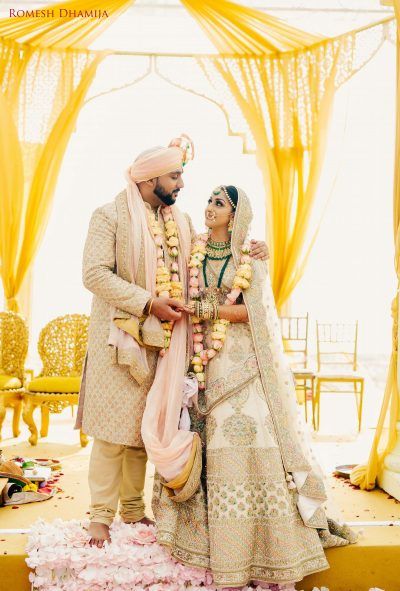 Shot by Romesh Dhamija Photography★ 5
WMG Tip - Pick your mandap decor in a color that perfectly compliments  your outfits. Trust us, the pictures are going to come out sharper and better looking! 
Or This One That's Au-Naturel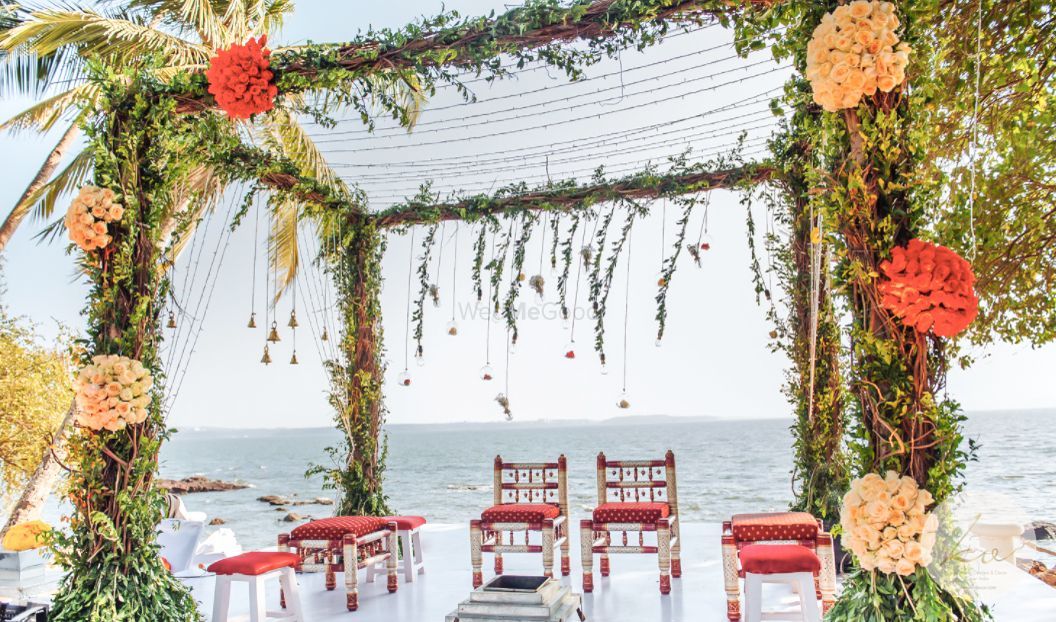 Decor by KV Designs & Decor★ 5
What's not to love in this one that makes use of simple colors and design and yet stands out!