11 Clichéd Wedding Trends We DON'T Want to See in 2017!
BY Sakshi Saxena | 14 Jan, 2017
Wedding trends come and go, but some of them that should go, don't! Here are some things which were cool last year or in 2015, but now we're sick of seeing them again and again in more and more weddings! So guys please, if you don't want your wedding to be another cliché, then do not carry forward these trends into the new year! Pretty please?
P.S take it from the girls who Pinterest for a living!
Birdcages in decor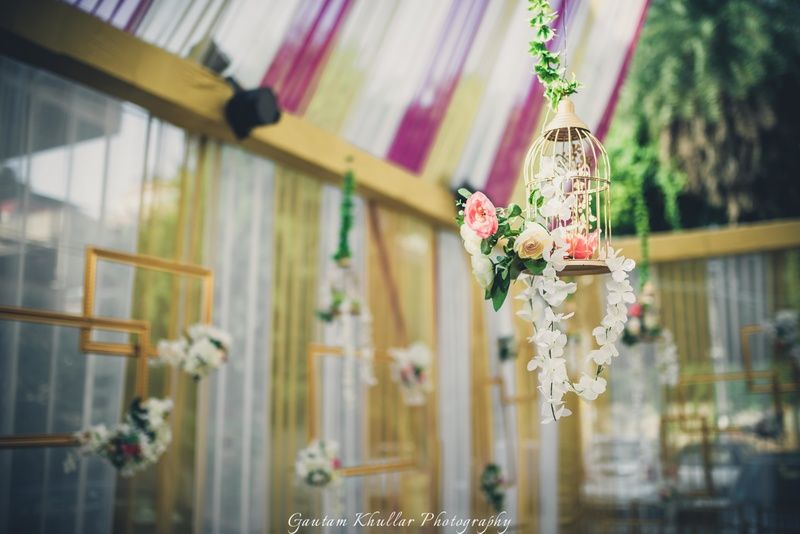 Image via Gautam Khullar Photography★ 4.7
Yes, they were so pretty and cool.. but not anymore! We are tired of seeing birdcages in almost every element of the decor! Please guys, switch to cane baskets or glass bottles, which are still not done to death!
OTT genda phool decor for mehendi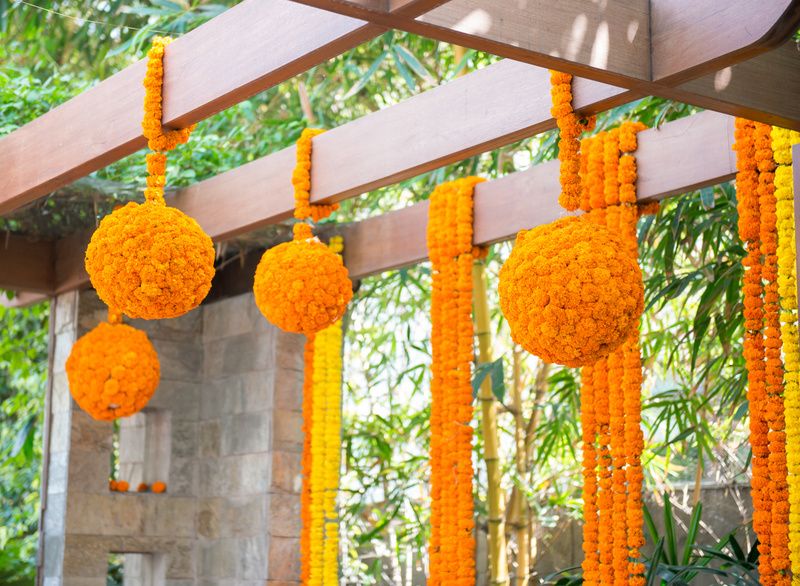 Image via Taaniyah Seyth Photography★ 4.8
Yes, genda phool looks very Indian and is apt for the mehendi- but that doesn't mean that you cover everything with it! OTT genda phool decor at mehendis has to stop guys- opt for mogra or jasmine instead, which looks refreshing now after all the marigold to be honest!
Brides in fuchsia or bright pink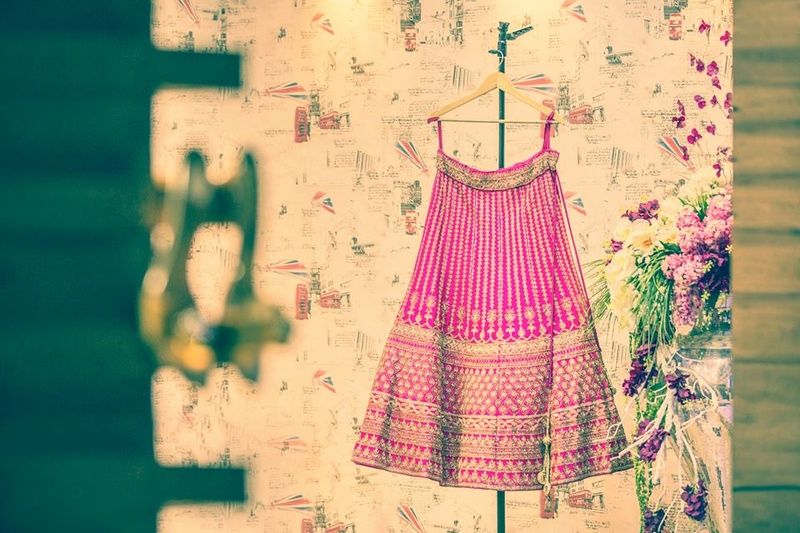 Image via Picture Gallery Productions
Guys, we know bright pink was like the 'it' hue the past couple of years (and a welcome respite from all the red/maroon), but now get over it! It's not a classic colour like red, and maybe it's time to experiment with some cool new hues like blush pink or grey!
Layered kundan bridal necklaces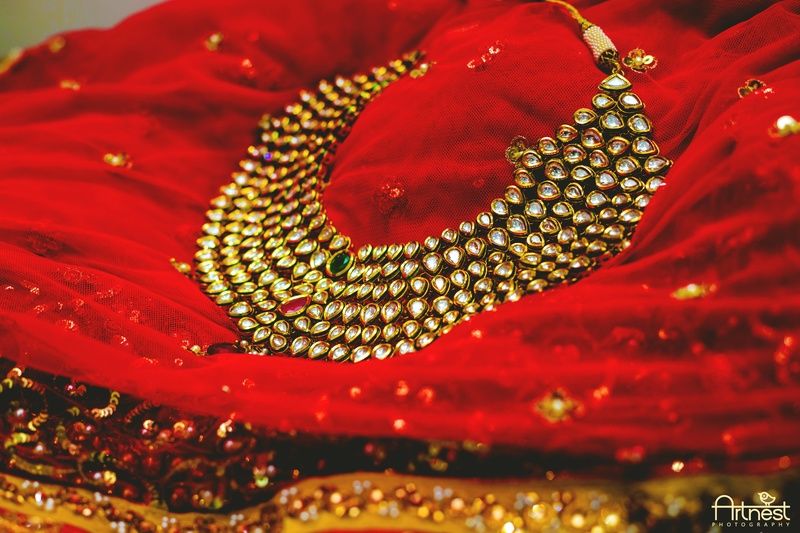 Image via Artnest Photography★ 5
Almost every second bride rocks the same one choker necklace and one long hanging kundan necklace look. It's getting pretty predictable to be honest, and maybe it's time you give that a rest and try something new like say a Satlada or a statement choker necklace!
Sabyasachi replicas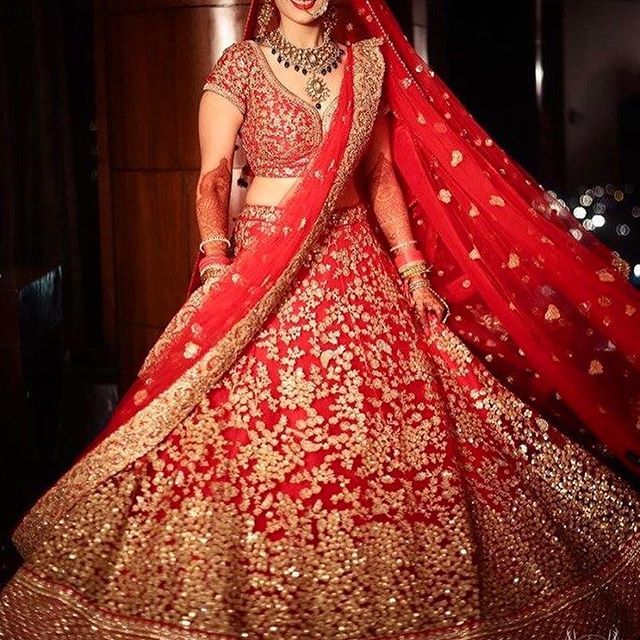 Image via Sabyasachi
There's no dearth of original Sabya brides out there- why do you want to be a replica bride? Instead of opting for a replica lehenga- go for a lesser-known designer or label (there are loads) which fits your budget and be a unique bride!
Party props for the photobooth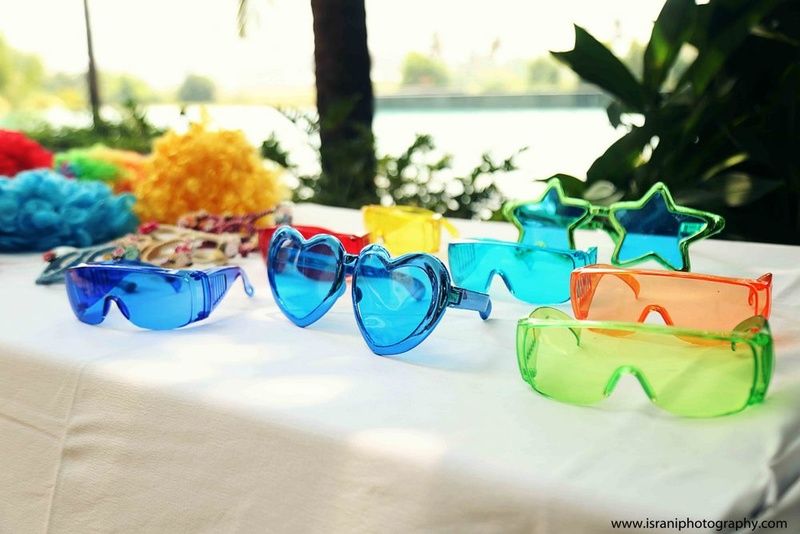 Image via Epitome Entertainment & Media
Guys, it's a wedding, not a kid's birthday party! Enough of those shiny hats, sunglasses and lips props! Choose something better and newer like letters or monograms!
Same old wedding quotes everywhere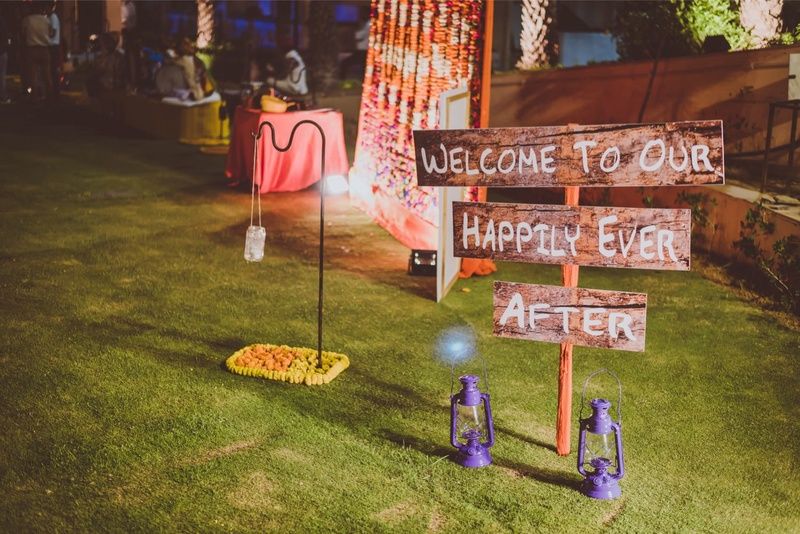 Image via White Frog Productions★ 4.8
Please no more 'Welcome to our beginning' and 'Mrs Always Right' quotes hanging around the wedding decor- it's just too done to death! Instead come up with something personalised and creative, which is unique to you guys!
Grooms in off whites, beiges and blacks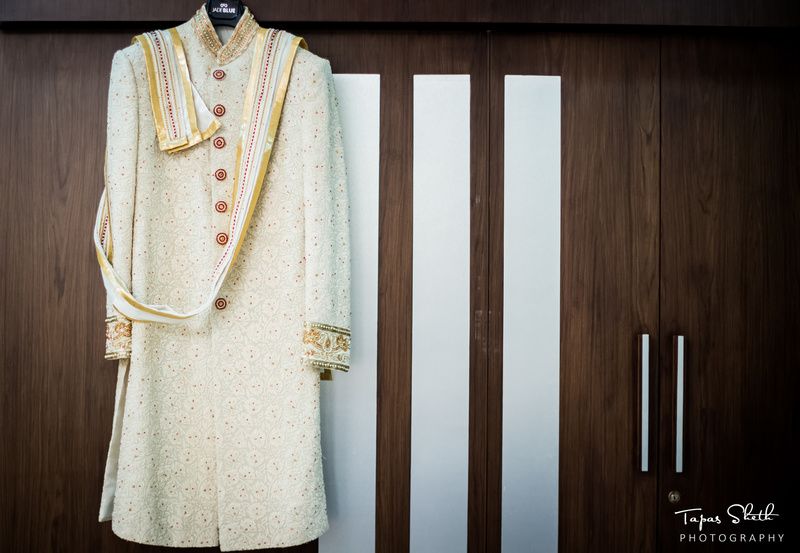 Image via Tapas Sheth Photography★ 5
Guys, it's not 1950. You can wear colours like pinks and yellows without everyone judging you! Give colour a shot at your own wedding!
Pimped up cycle and rickshaws in decor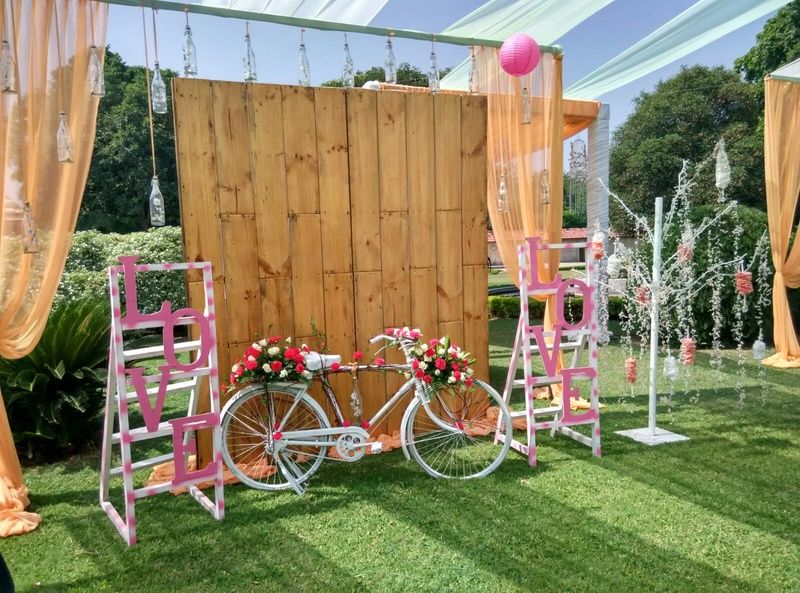 Image via Design and Decor★ 5
God! Please no more! Get a Vespa or even a tractor but no more of these!
Flower crowns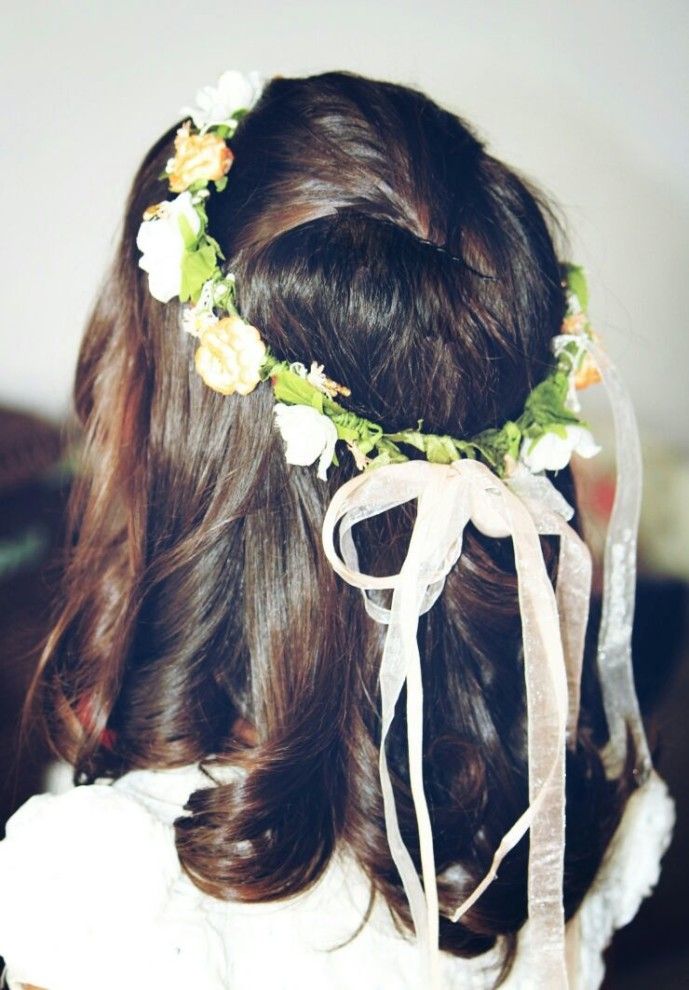 Image via Kohl - Hair and Makeup by Megha Gomes★ 4.9
Bridesmaids! Get a new accessory to stand out in the crowd! Flower crowns are just so 2016!
Goa or Rajasthan destination wedding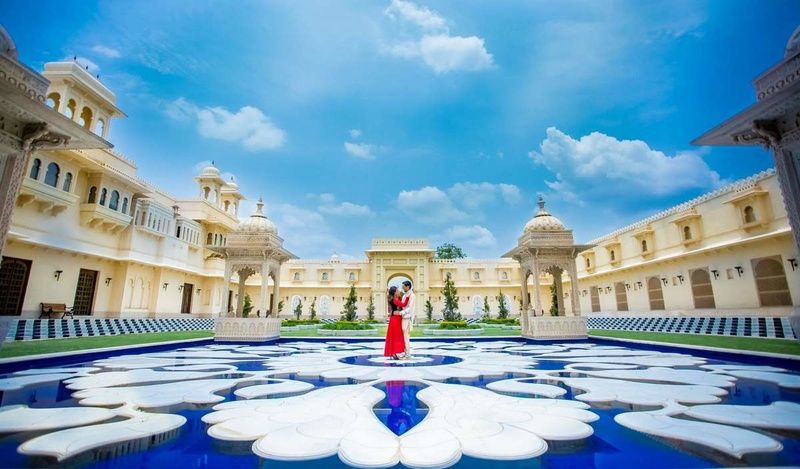 Image via Camera Crew★ 5
Yes, they are pretty and accessible, but there are so many more places for a destination wedding in India! Give an offbeat location or 'rarer' destination wedding locations a shot- like Gokarna near Goa or Khimsar in Rajasthan!
Sorry to change your plans, but pretty please?