11 Cool Labels That Are Perfect For Your Wedding Card Favors!
BY Sakshi | 20 Aug, 2018 | 883 views | 3 min read
Looking for something to cool to give along with your wedding card? Then we made that search way simpler for you! Yes, we have some cool new things that are perfect as wedding favours with your card, and a lot of them even do personalised packaging! So go ahead and narrow down your favour choices!
All Things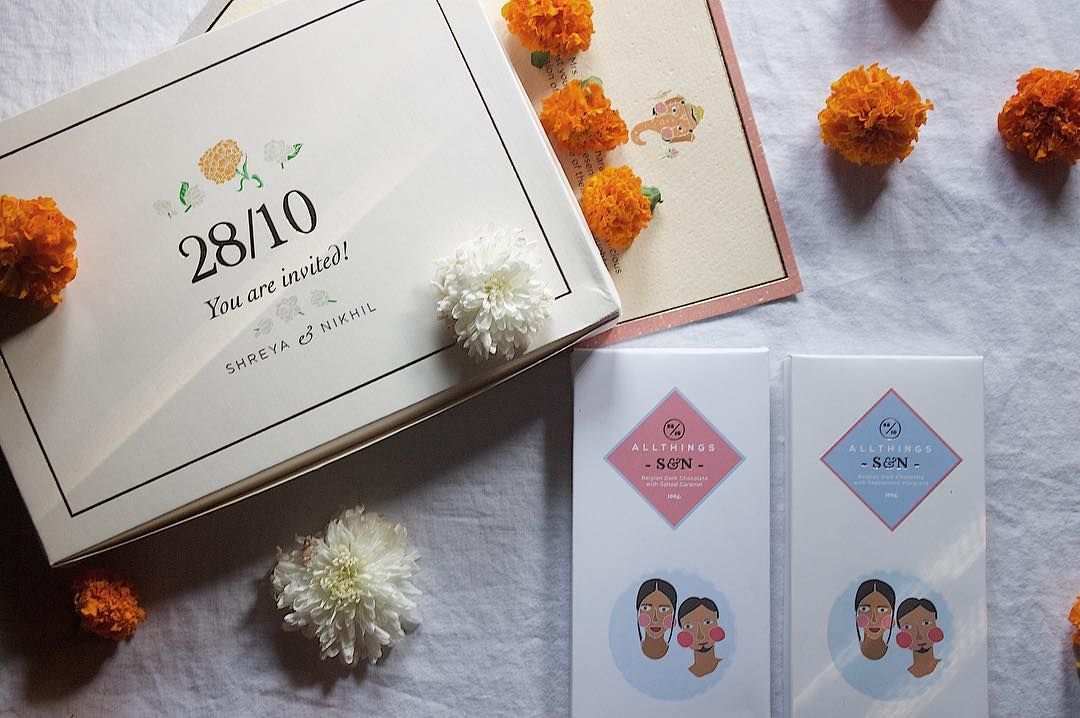 Image via shreyakalra1
They have some unique and insane chocolates that you would have never heard of before! From chocolates dedicated to cities like Jaipur and Barcelona to those named and designed after books, this label is seriously cool! And they even do personalised packaging on request!
Find out more: allthingschocolates on Instagram.
Largessee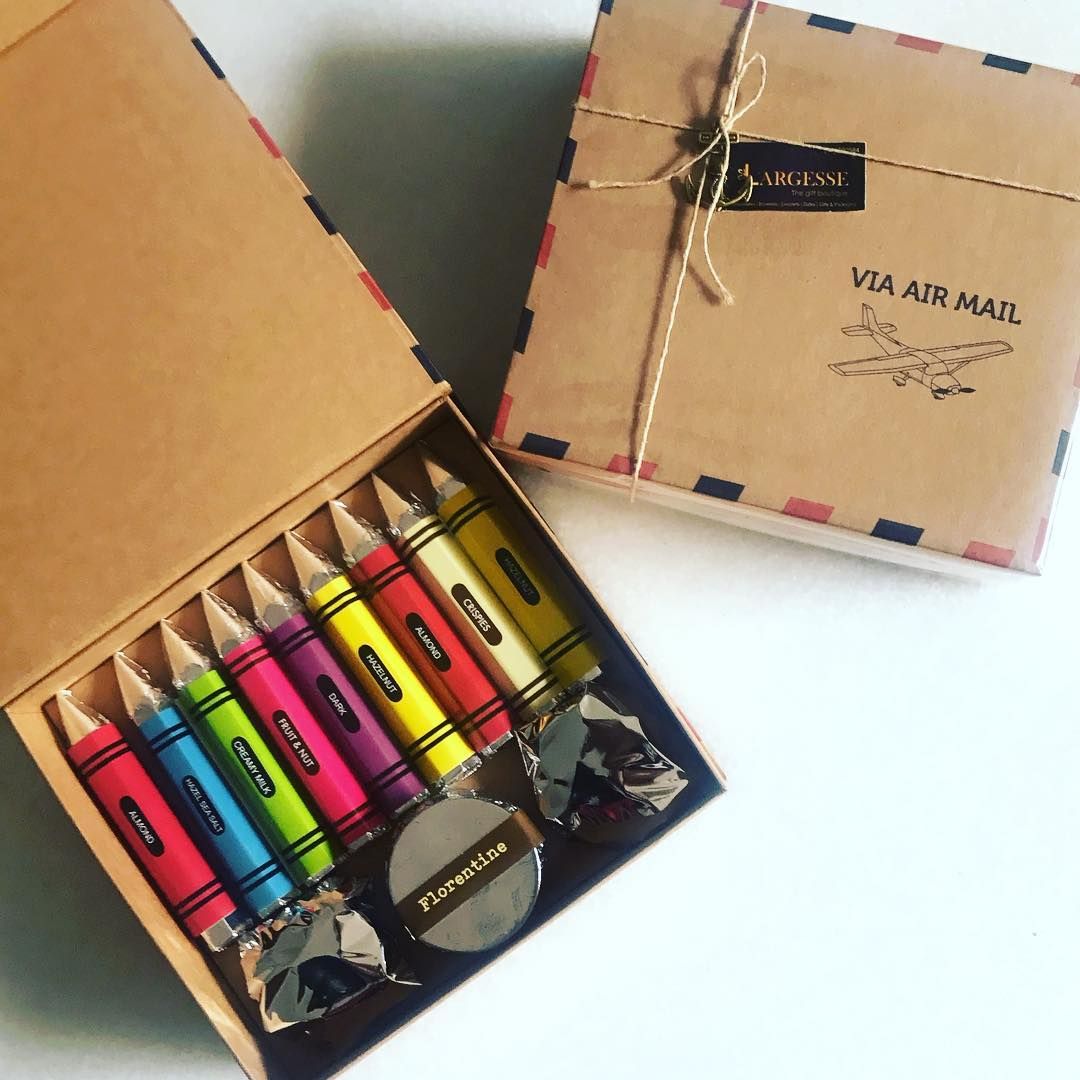 From Belgian Crayon Chocolates to Red Velvet Waffle Singles, this label had us drooling by just reading what was out there! And they score well on packaging too- so trendy and festive!
Find out more: largessee_tgb on Instagram. 
Artisan Palate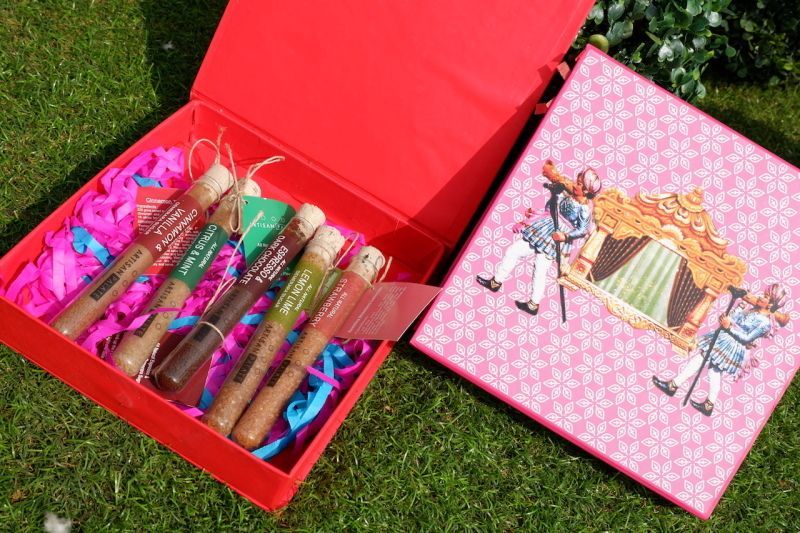 Image via Nirali and Ribhu's Wedding
We love their flavoured sugars, but they also do have flavoured salts, herbs and a ton of other stuff to consider for wedding favours! Plus, we love the cute packaging too!
Find out more: artisan.palate on Instagram.
Little Farm Co.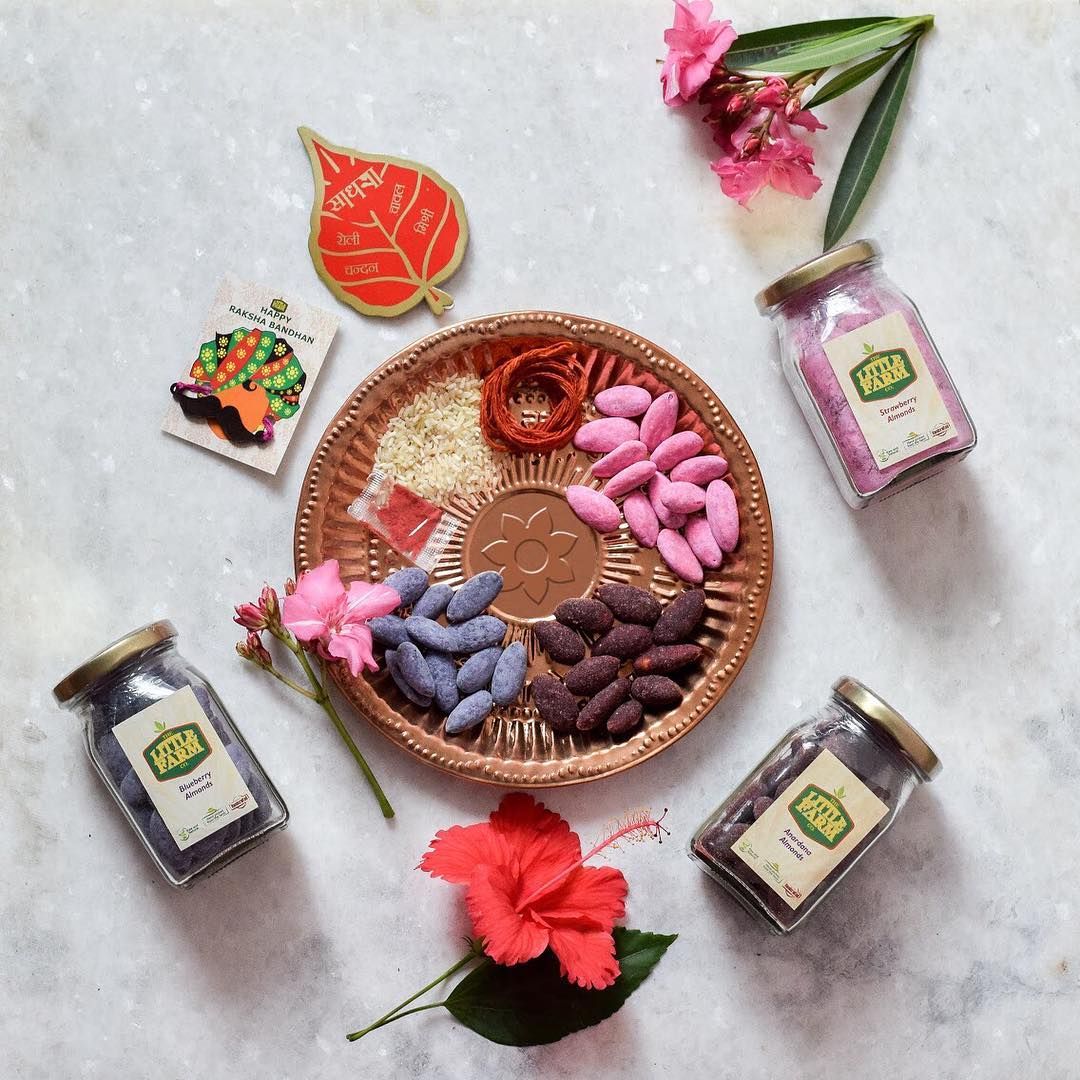 They have some cool gourmet gifts like rose petal to even paan flavoured almonds- lots of marmalades, dips and dressings in interesting new flavours and pickles that can make your mouth water! Plus their trail mixes and superfoods are awesome too, so take a pick!
Find out more: thelittlefarmco on Instagram. 
The Butter Nut Co.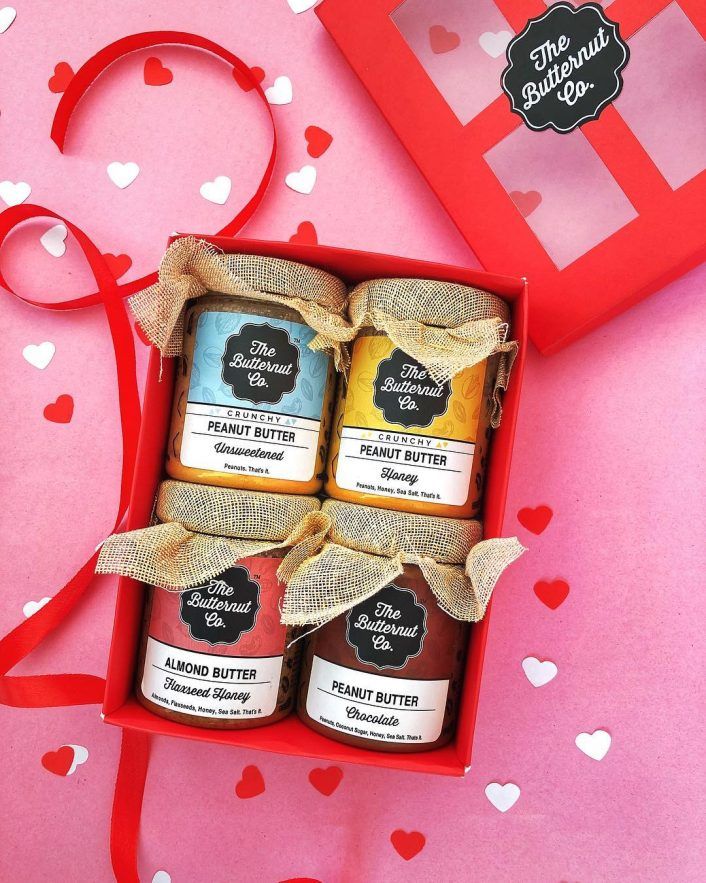 India's first All Natural, No Sugar, Preservative Free, Pure Nut Butters! Not just nut butters, but these guys do nut mixes as well, and even in single serve sachets! 
Find out more: thebutternutco on Instagram.
Papa Bubble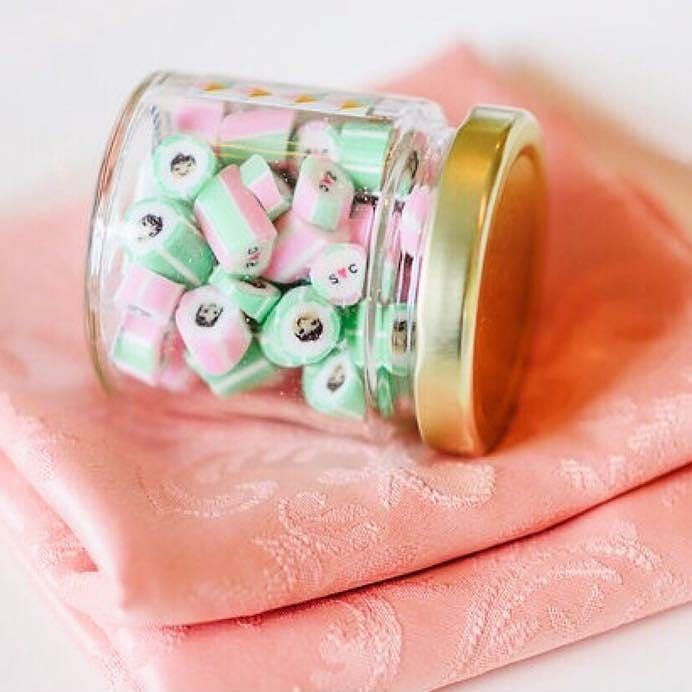 Handcrafted candy, which can be customised too! With names, initials- anything! A super cool giveaway with the card or at the wedding!
Find out more: papabubbleindia on Instagram and Papabubble on the WMG Gallery.
Pastille Crumb Co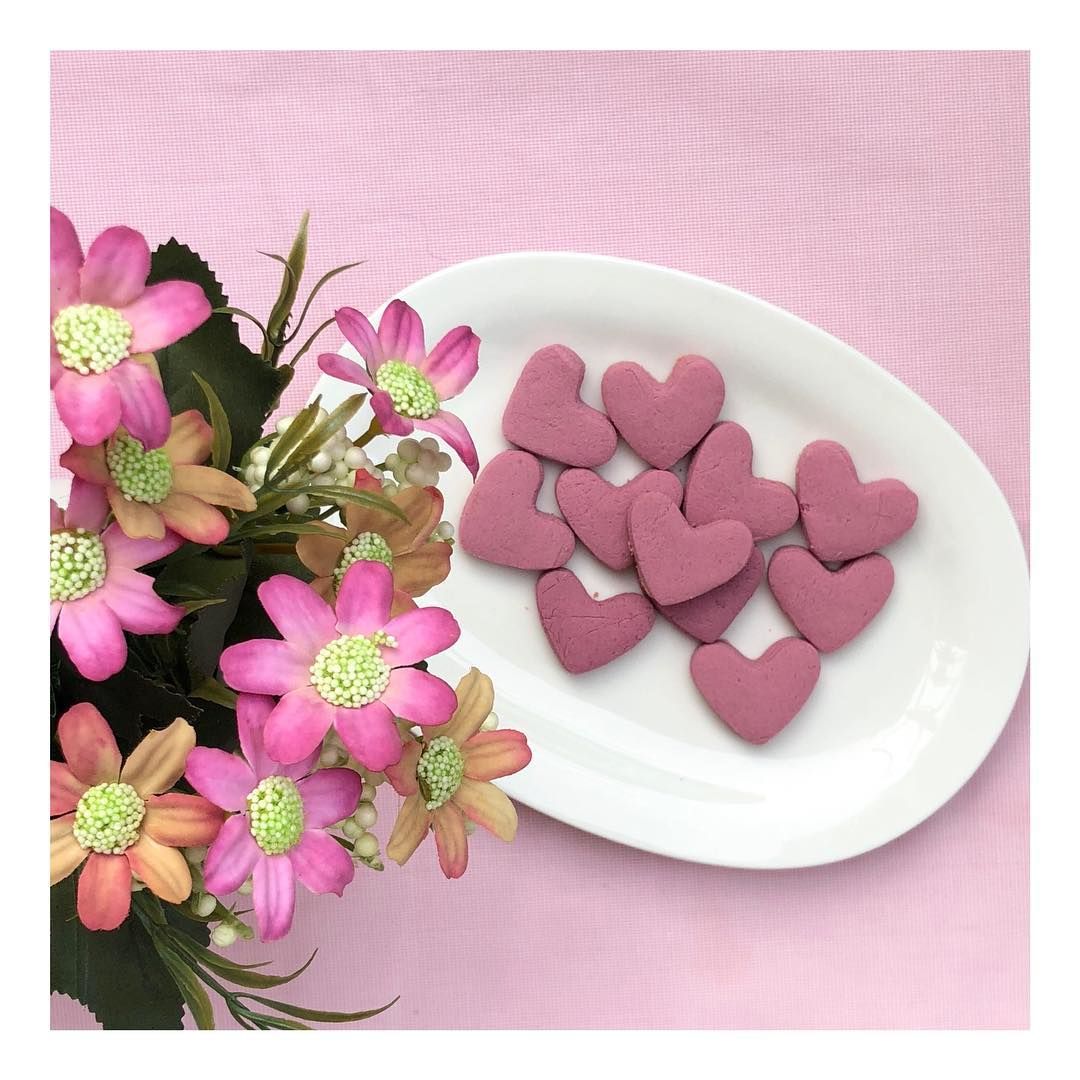 They have some cool artisan treats made with the finest ingredients! From cookie buttons to brownie truffles and granola in interesting flavours, they have some amazing stuff to consider as wedding card favours!
Find out more: pastillecrumbco on Instagram. 
Oh Cha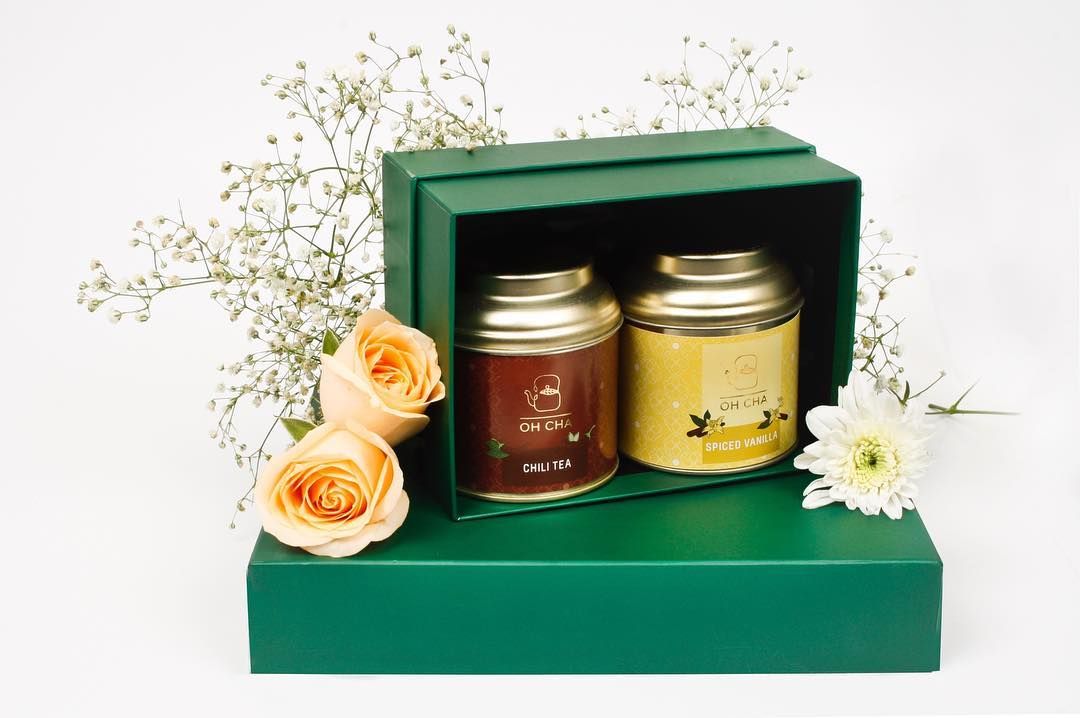 Indulgent teas in flavours you would have never heard of before! From Blueberry Cheesecake Tea to Red Velvet and even Whiskey and Chilli Tea, they have some insane flavours in pretty packaging! 
Find out more: oh_cha_ on Instagram.
Blue Tokai Coffee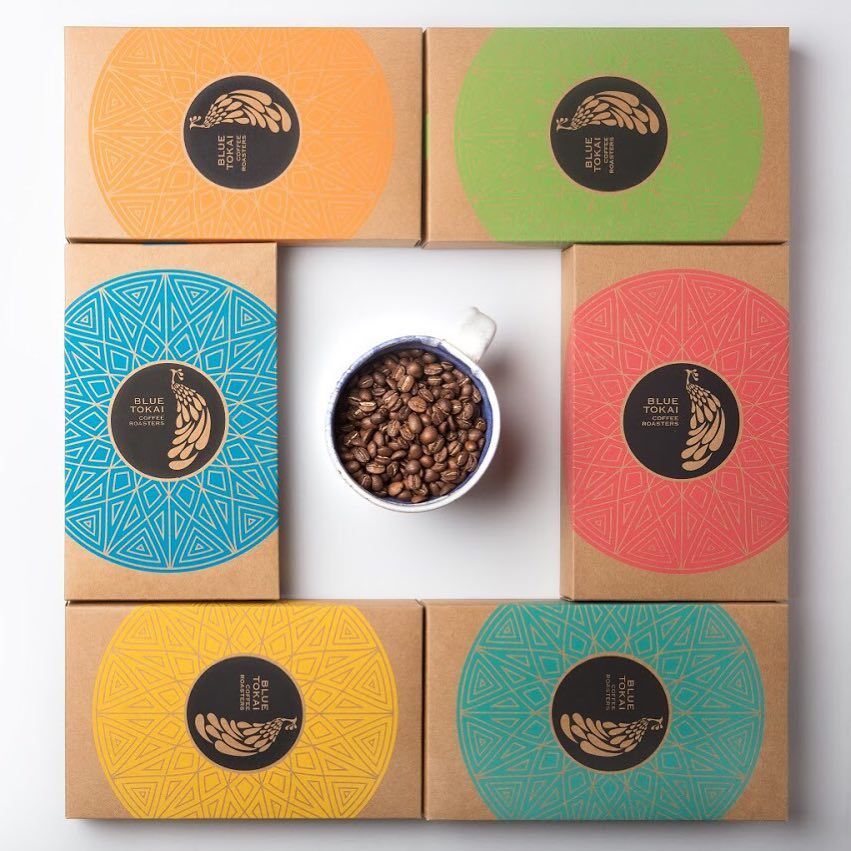 They might just have one of the best artisanal coffees in India! Yep, locally grown and sourced, they have not just coffee but freshly roasted beans, but cold brews and blends too! 
Find out more: bluetokaicoffee on Instagram.
Bruijn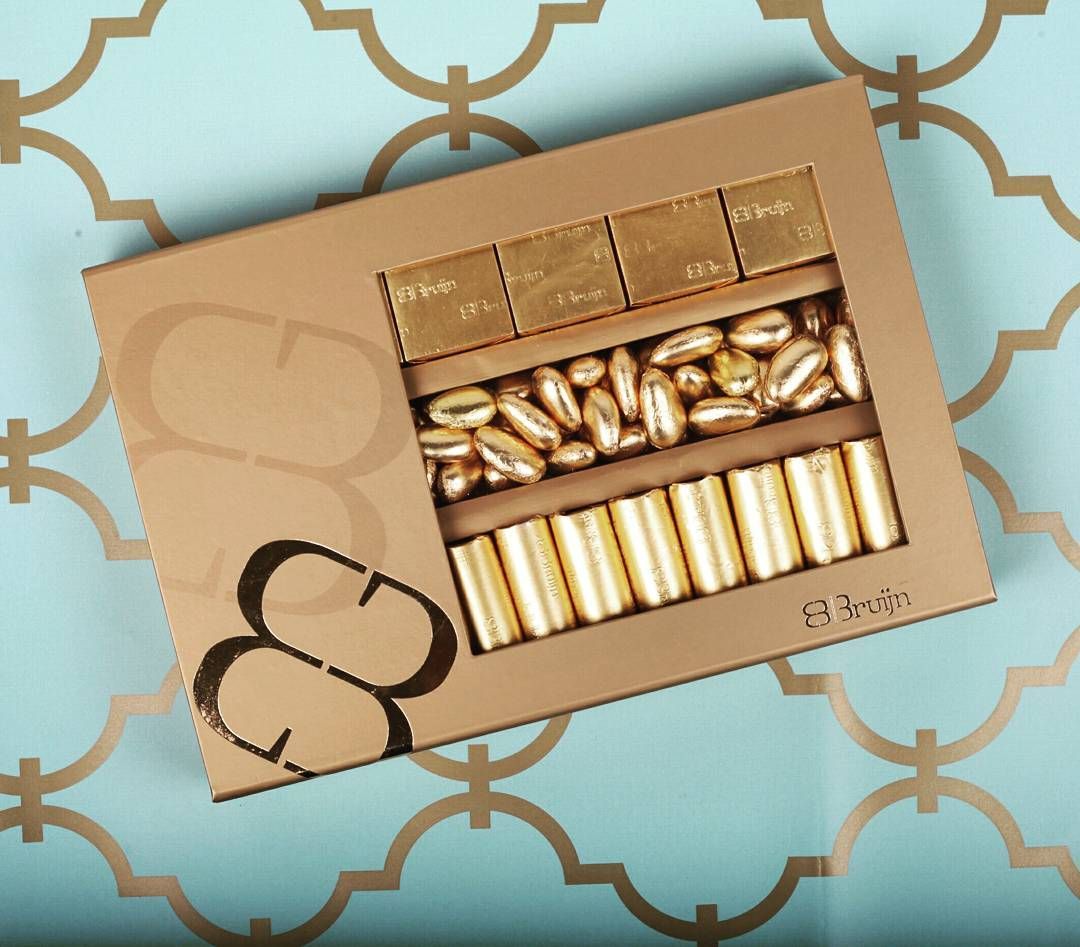 From a gold inspired range to those with a pop of colour, this boutique store for modern gourmet confectionery has some pretty interesting things! From chocolate goodies to Cashew Pralines to Spicy Caramel Hazelnut to even Chilli Lemon Pistachios, they have some mouthwatering options!
Find out more: bruijnnc on Instagram and Bruijn on the WMG Gallery. 
Pickl'ed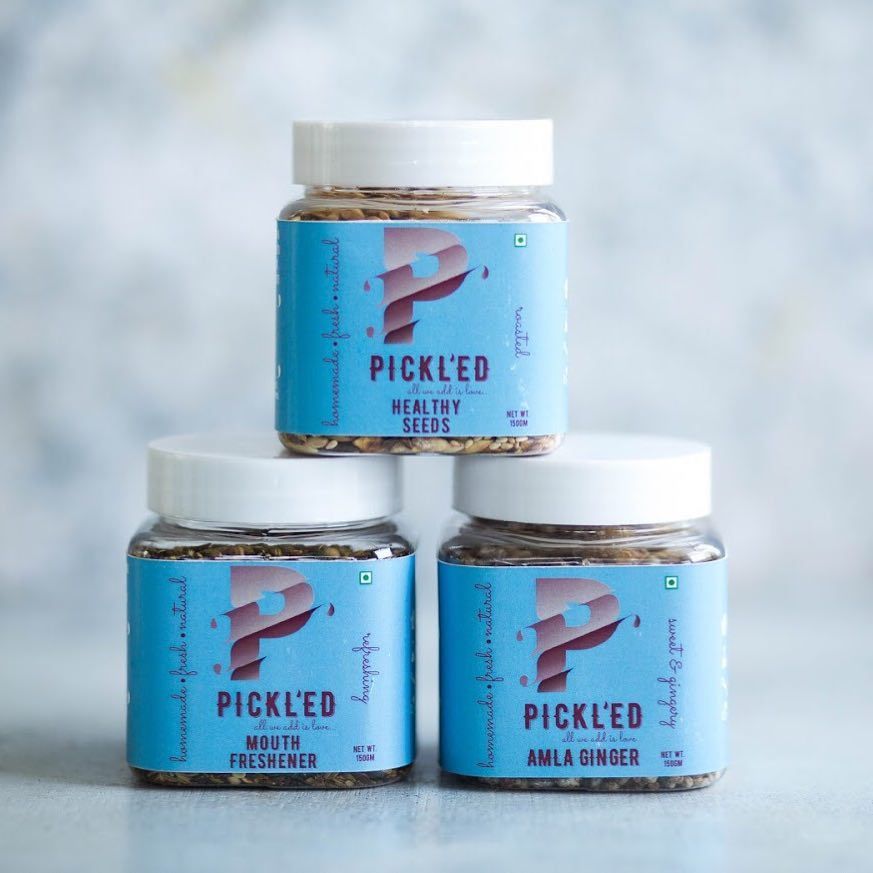 For some delectable pickles, masalas, mukhwas and ghee! They have them in some amazing flavours and combinations! If you're looking for something with a traditional touch to gift, then this is something to consider!
Find out more: pickledindia on Instagram.
ALSO READ: 11 Yummy New Things To Give With Your 2018 Wedding Invite!