11 Pieces Of Jewellery That Every Bride Needs In Her Trousseau Apart From The Bridal Set
BY Sakshi | 23 Aug, 2019 | 58124 views | 3 min read
Almost every bride wears the usual bridal set- with the necklace and the earrings or jhumkas, but there are so many other pieces of jewellery that put the bride in bridal! So let's go from head to toe and tell you about all the other jewellery pieces you can opt to have in your bridal trousseau which are downright gorgeous!
Mathapatti, Maangtikka &/Or Jhoomer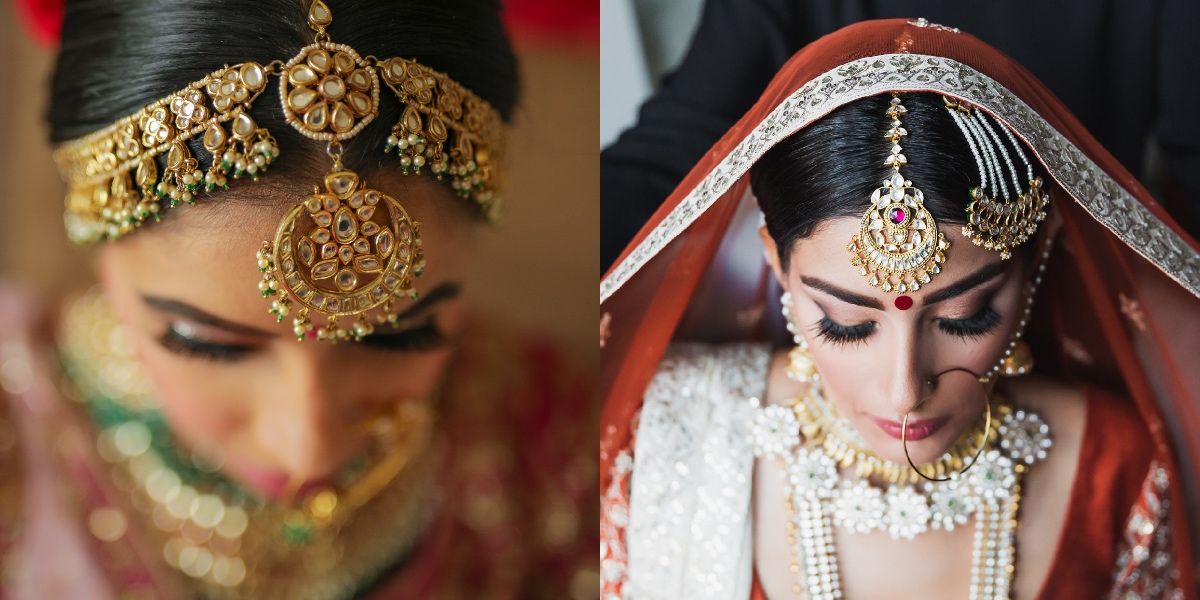 Image via Manish Photography and Blink & Co Photography
This is what really lends that 'bridal look' to the bride- you can pick between a mathapatti or a maa ngtikka or add a jhoomer with the maangtikka! A must-have for brides- at least one of the three in our opinion! Which one should you pick? Click here to know!
Bun or Braid Jewellery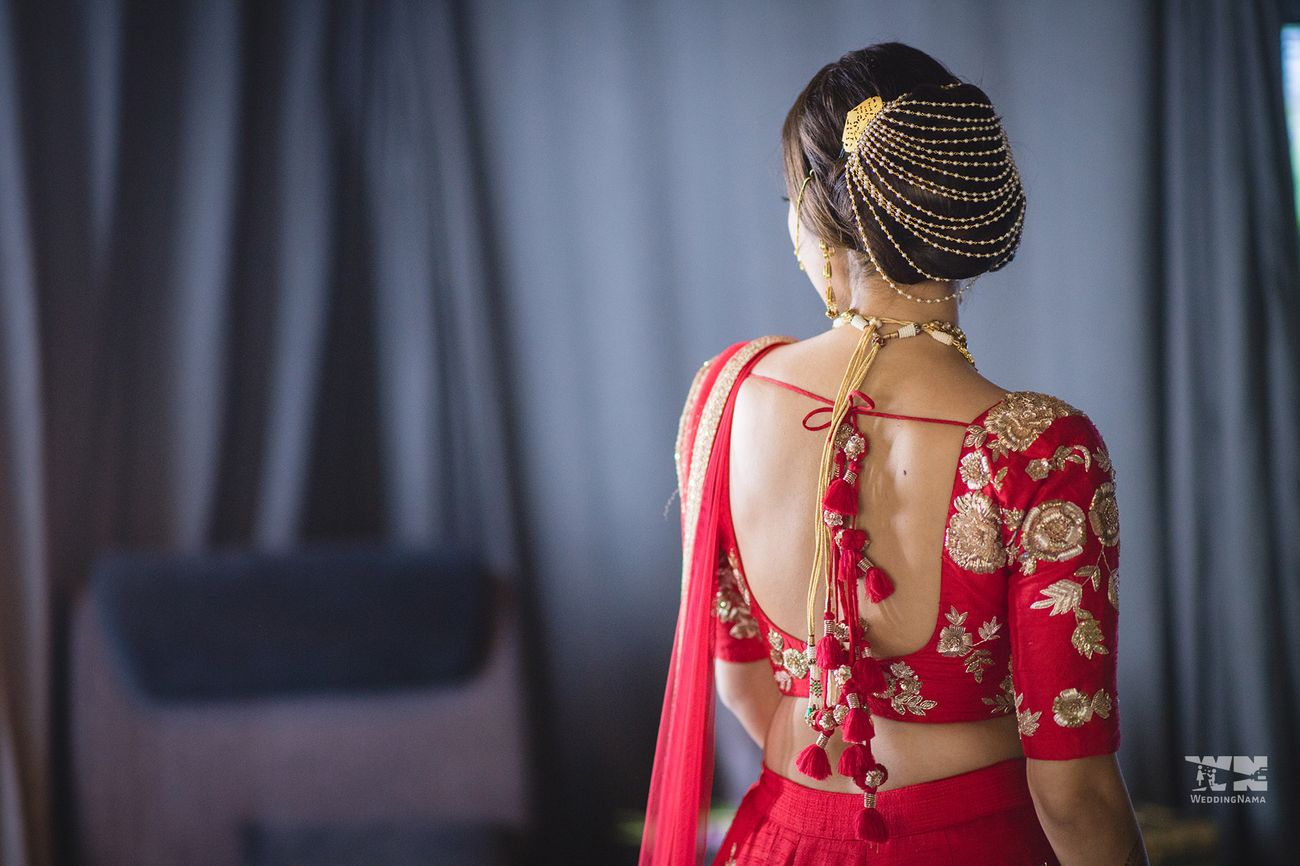 Image via WeddingNama★ 5
Nowadays brides are really sporting some amazing hair or bun jewellery- giving all florals and buns a miss, or incorporating both into their look, which does look amazing!
Bridal Nath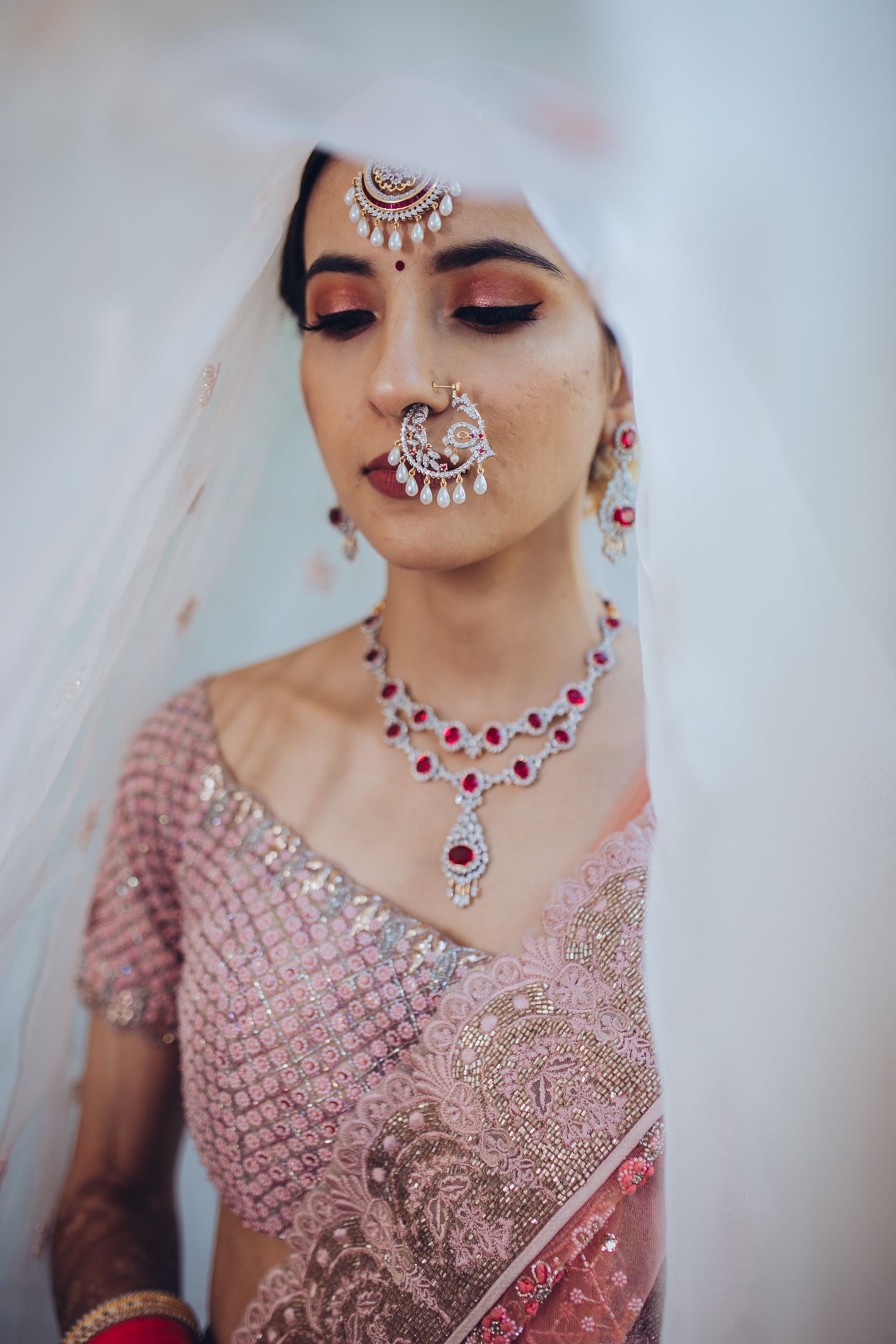 Image via Red Veds★ 4.9
A bridal nath, whether a simple one, a vintage one or something way more elaborate is also something that goes a long way in lending that bridal look, and does make every bride look beautiful! Here are 30+ naths for every kind of bride!
Rani haar or Satlada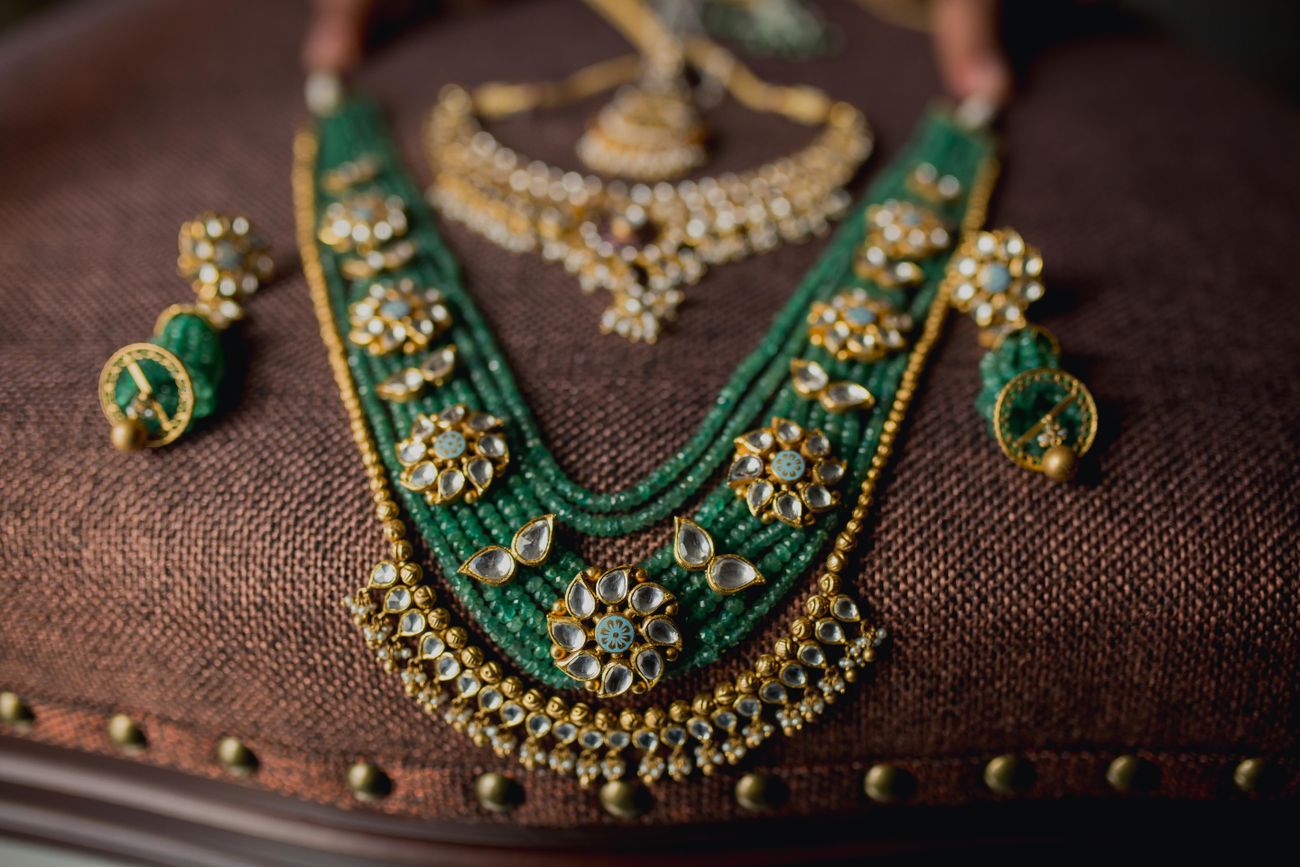 Image via Sandeep Gadhvi Photography★ 5
Want to layer your bridal necklace with the set? Then you can consider a bridal satlada, beaded necklace or a rani haar which looks gorgeous! Here are some brides who layered their necklaces to perfection!
Armlet or Bazubandh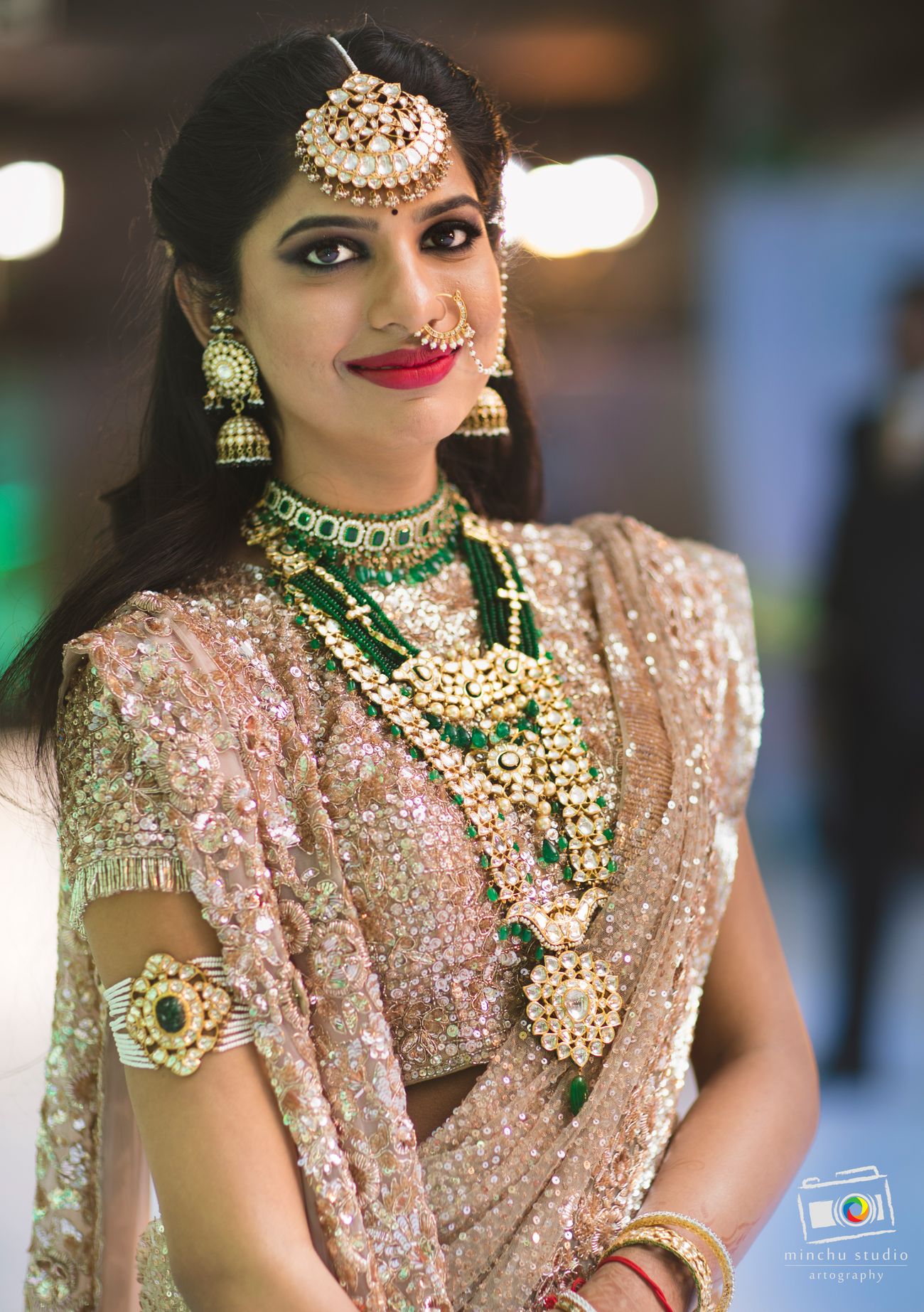 Image via Minchu by Sujay & Shreyanka★ 4.9
An armlet is something that not every bride opts for, but it is super popular with South Indian brides and does look very nice when it matches the overall jewellery of the bride!
Chura or Bangles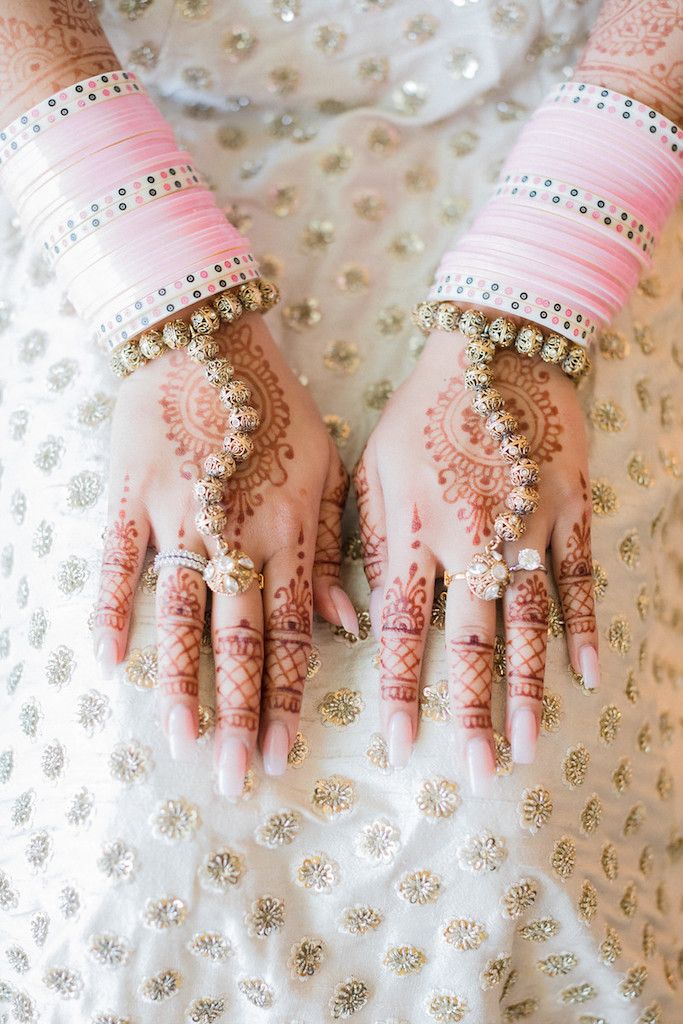 Image via Komal & Roman
A chuda is no longer just something we spot in the traditional red- brides are wearing pastel, bright pink and even white churas and rocking them! Here are some cool new Chura ideas for you to consider.
Kaleere
Image via Chanu and Digvijay
Kaleere are also something which are worn by only North Indian brides, and they not only add so much more dazzle to the bridal look, but brides are taking one step ahead and even customising and personalising them- check out these with the tiny aircrafts hanging! Here are some brides who customised the prettiest kaleere!
Haathphool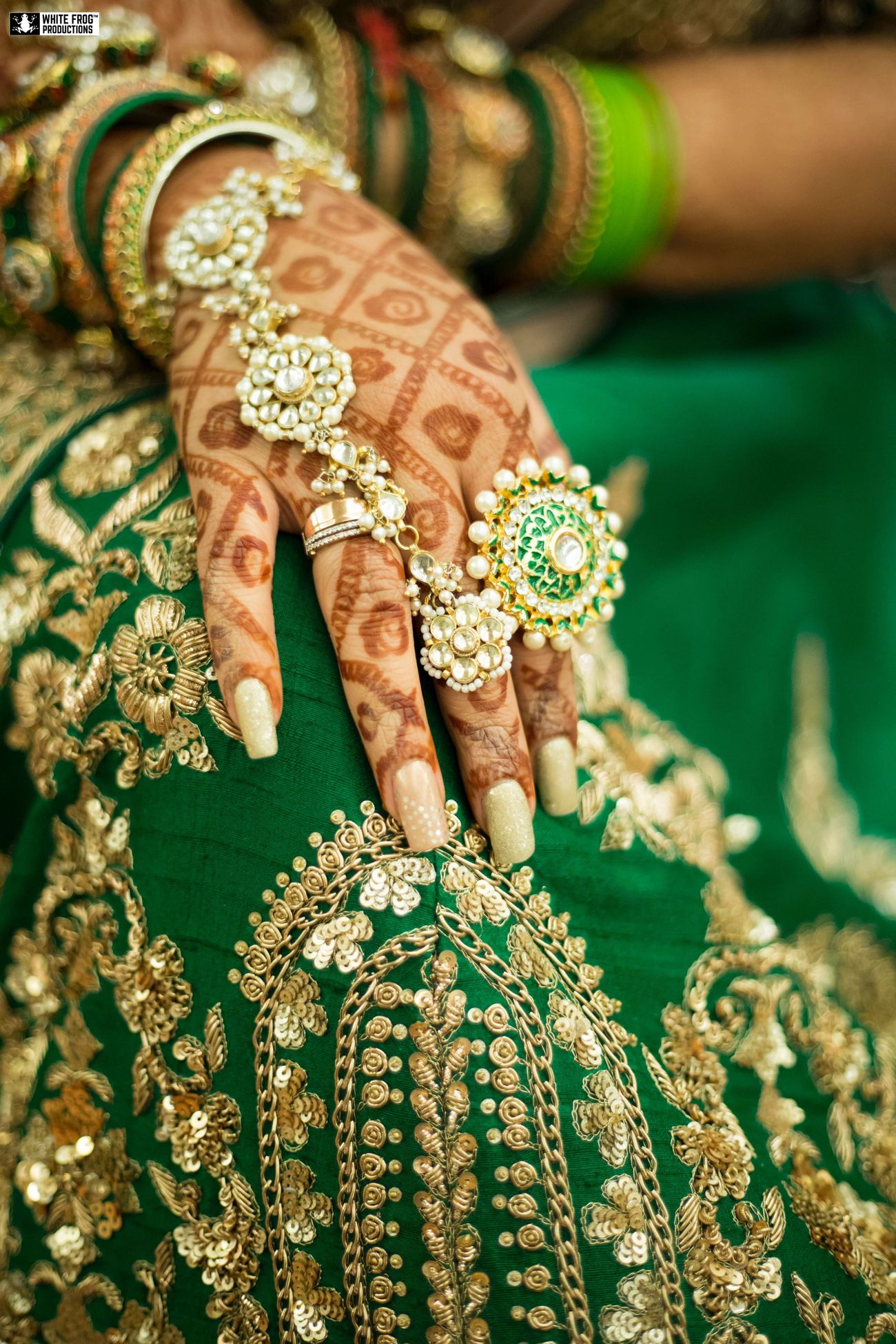 Image via White Frog Productions★ 4.4
A haathphool is also a gorgeous piece of jewellery which we highly recommend just for the beautiful photo of your bridal hands they can give you! Here are some pretty ones for you to check out!
Engagement ring and Cocktail ring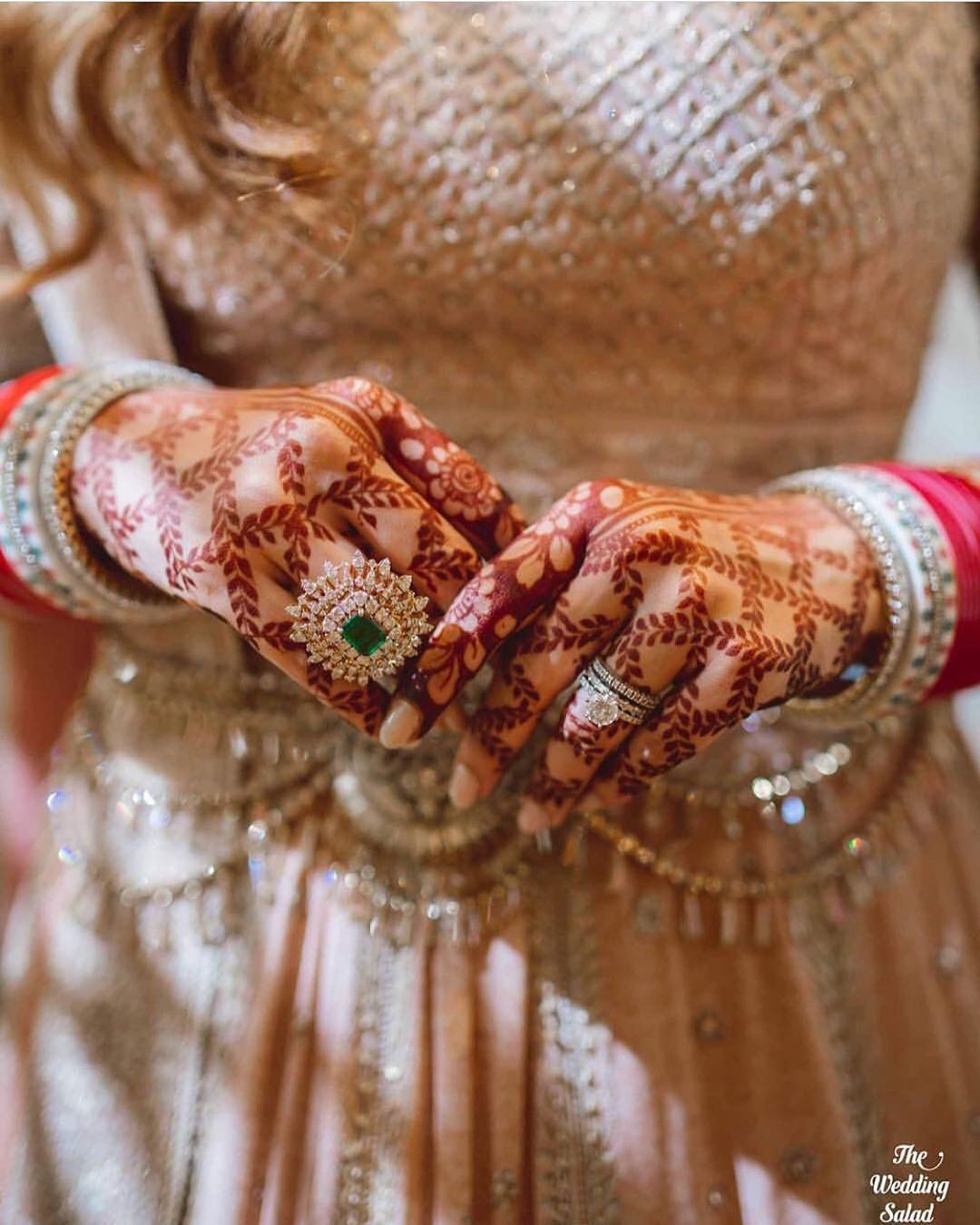 Image via The Wedding Salad★ 4.9
A cocktail ring adds so much more charm to the bridal hands, and don't forget your engagement ring on your wedding day! Here are some pretty ones for you to check out.
Waistbelt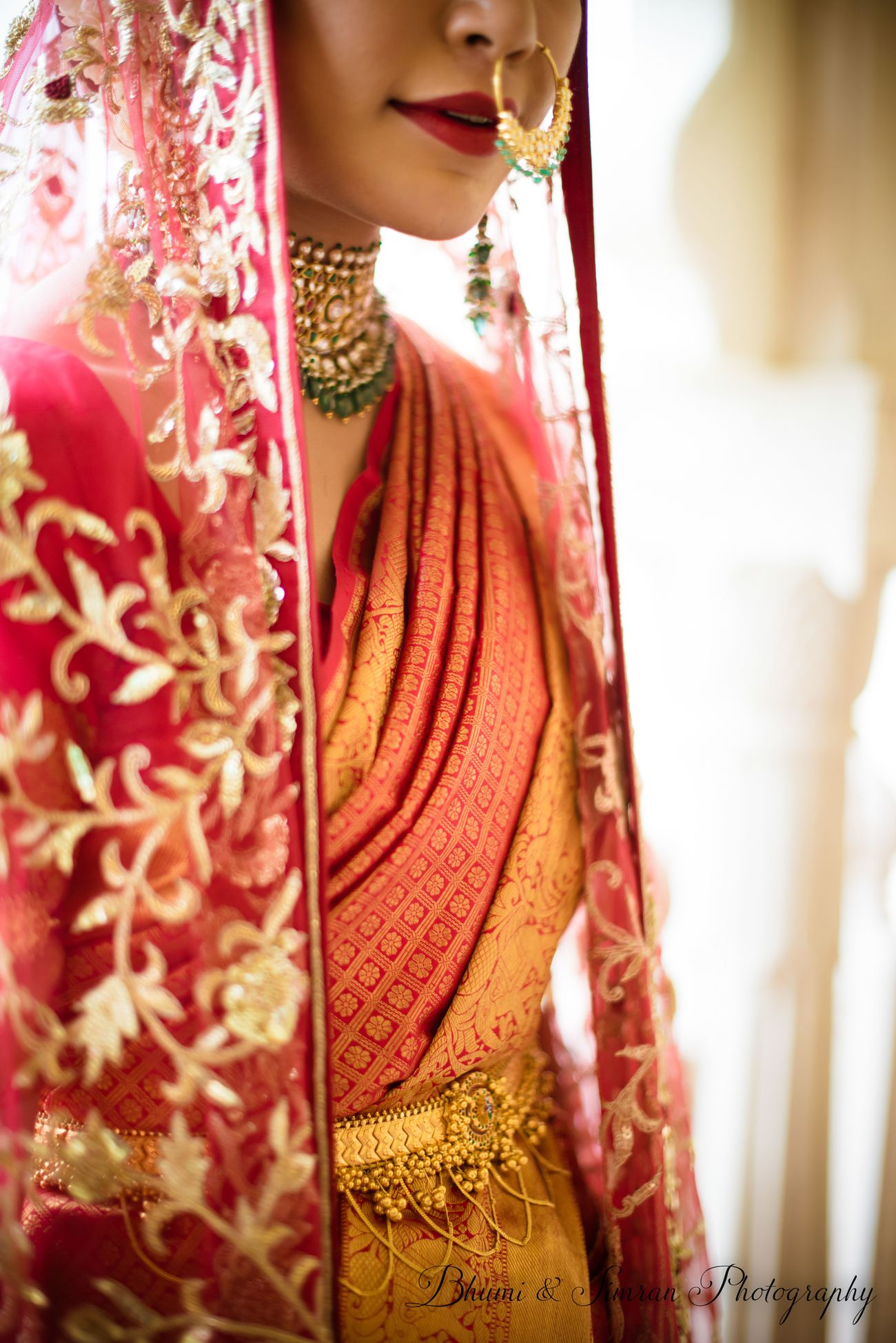 Image via Jahanvi & Varun
Once mostly popular with South Indian brides, now we see so many more brides rocking it, and it does lend so much more glamour to the bridal look. Want to see some pretty ones? Here they are!
Pajeb or Payal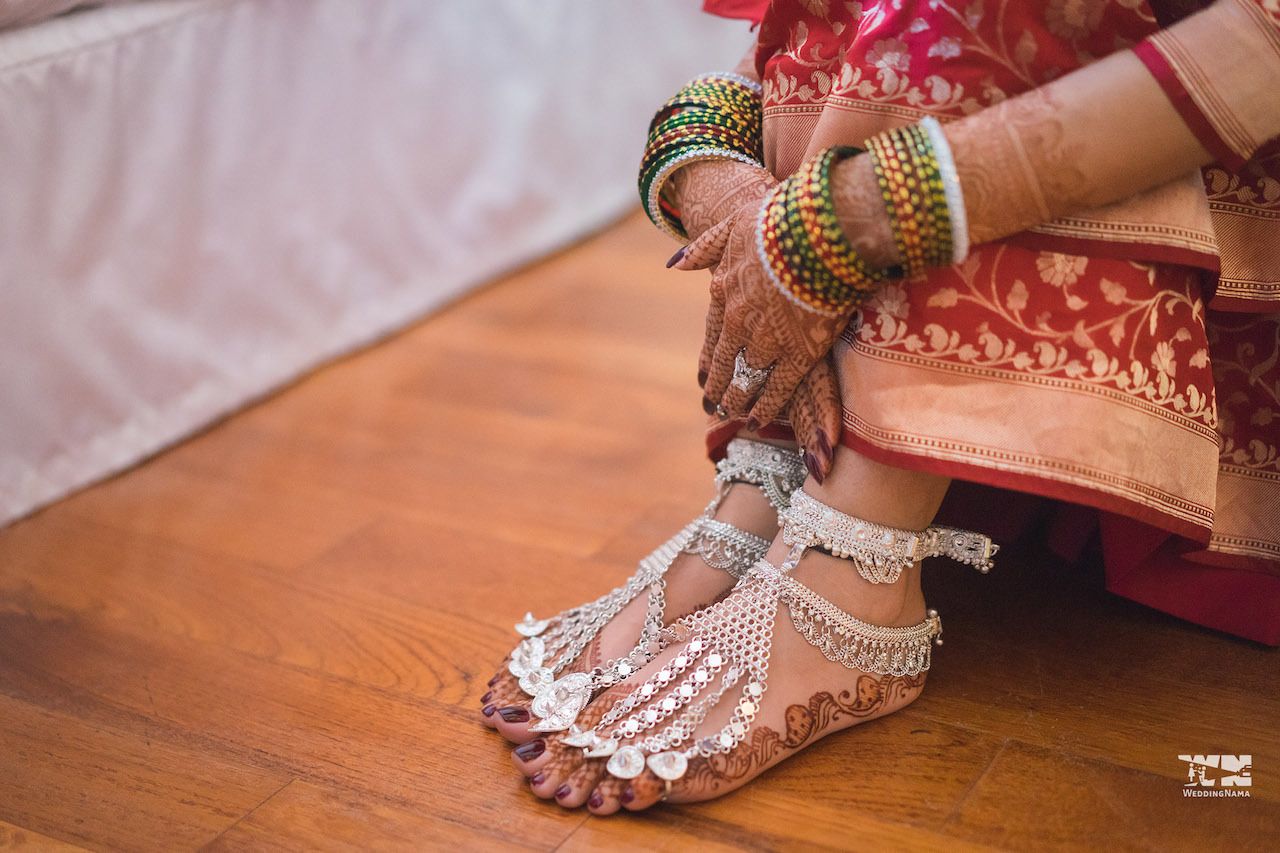 Image via Tejini & Aadit
Last, but not the least, something traditional to finish the bridal look. Whether you want something simple or something elaborate, your call! Here are some nice ones for you to consider!
ALSO READ: A Head to Toe Bridal Accessory Checklist That Every Bride Needs!