12 Personalised Cute Mehendi Favours For Your Girlfriends & Where To Buy Them!
BY Soha | 22 May, 2018 | 1428 views | 5 min read
Brides, DON'T FORGET! Your girlfriends came before anybody else did. They probably know more about your feelings for your to-be husband than he knows himself (yes people, we share everything!) From tagging you in all the cool wedding posts on Instagram, to accompanying you for your wedding trials, listening to all your complaints and advising you when you get cold-feet, they have been through your side!
Now that the wedding is here, shouldn't they be treated special?
Your wedding week is going to start with your mehendi. Pops of bright colours, peppy songs and people in shades of yellow will totally gets you grooving. Why not make it more special by getting personalised little somethings for your girls to tell them how truly special they are?
Here are 12 fun personalised mehendi favours for your girlfriends that we are totally crushing on! 
Personalised Macaroons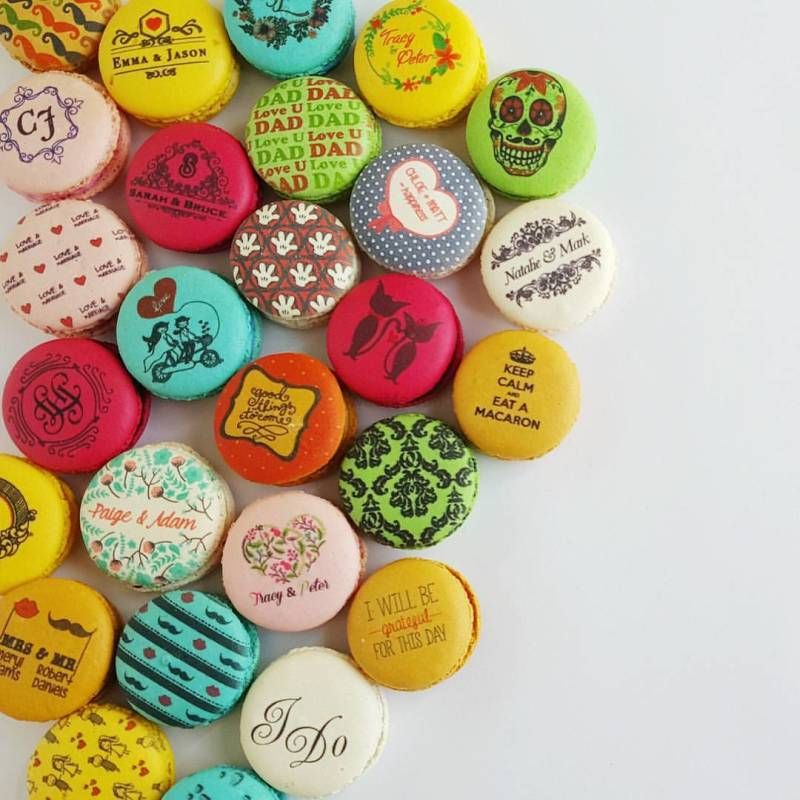 Get these from Amazeology India★ 4.9
Who doesn't like some meetha at a wedding? And what if we told you-you could order macaroons? Go exotic this wedding season and get your girls a hamper of personalised macaroons with your names, wedding date or wedding hashtag printed on them! Food that looks interesting; what a truly unique idea!
 Fridge Magnets 
Your mehendi favours need not be something very elaborate. They can be tiny little souvenirs that remind you and your friends of the happy times you guys have spent together. So why not get them customised fridge magnets? You can get creative and have interesting pictures or fun text printed on it to remind the girls of a truly unforgetful memory you all share!
Perfumes And Pocket Perfumes 

Picture from Coffee Stains★ 4.9  ; Nirali and Ribhu's wedding
Perfumes never go out of style and make for a timeless gift. Why not get it personalised with your name on it? 
Personalised Alcohol Bottles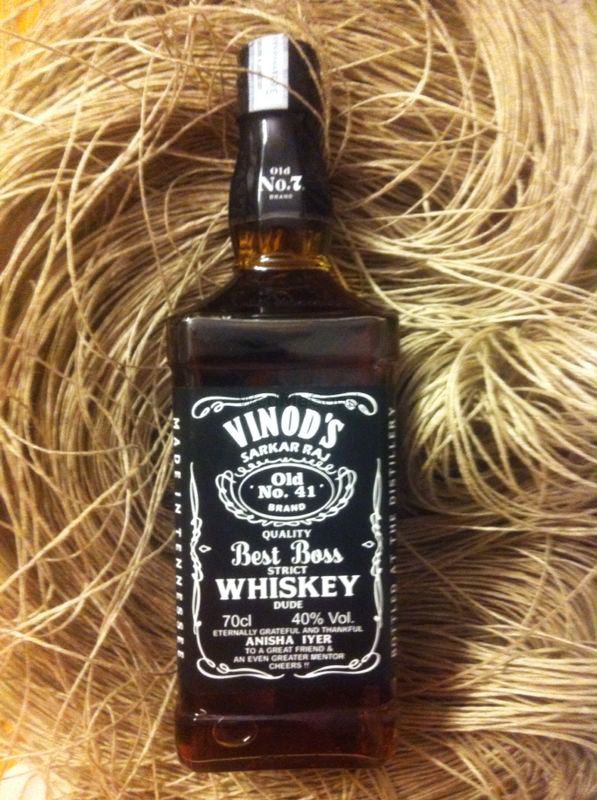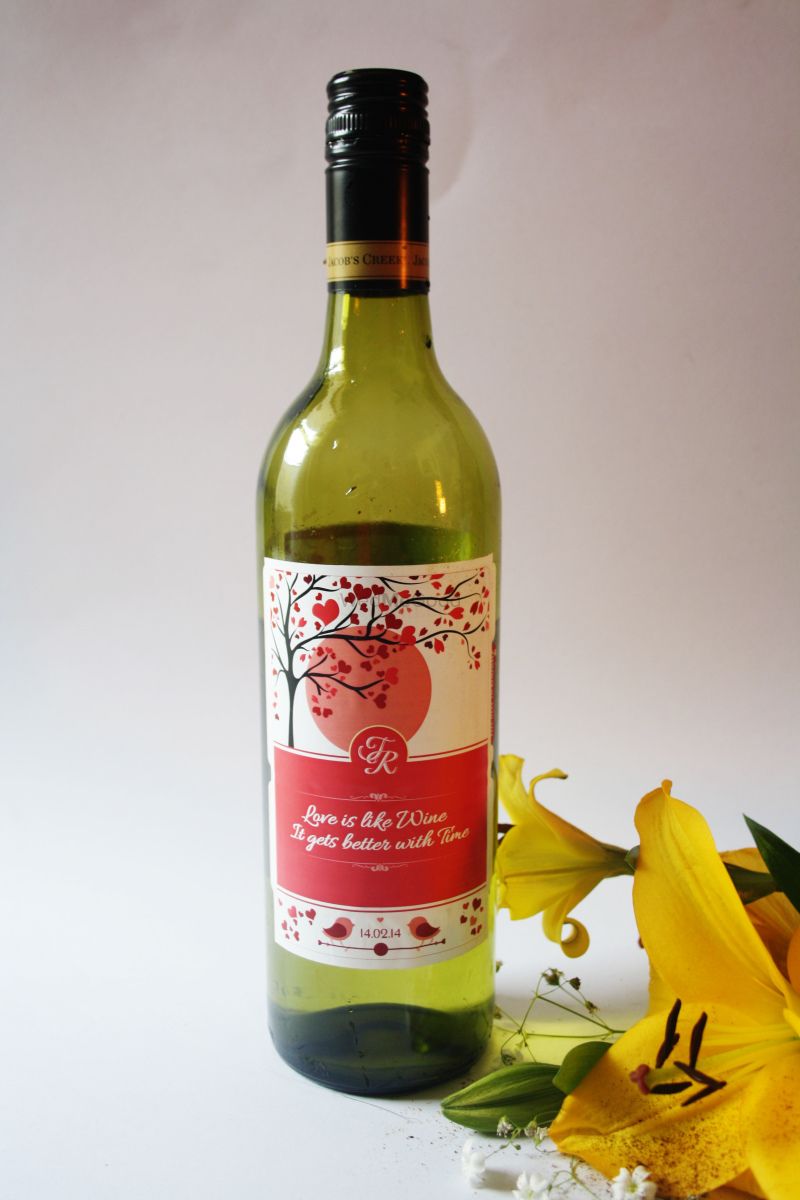 Get these from Confettish Innovations★ 4.8
Well, have you ever heard any super fun wedding story begin with somebody having a salad? *winks*  An alcohol bottle with your name is both, classy and very thoughtful! 
Boho Mini Clutches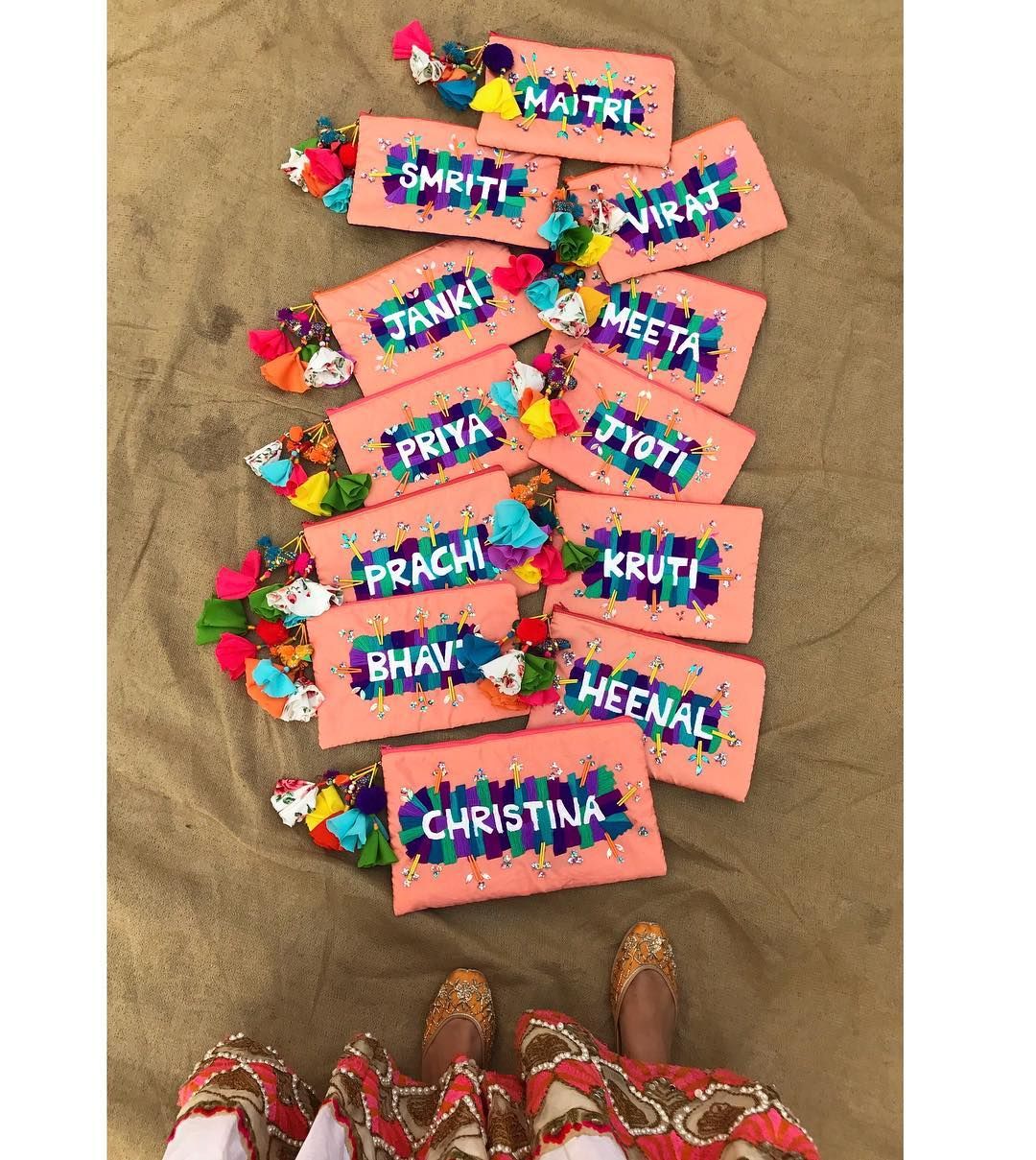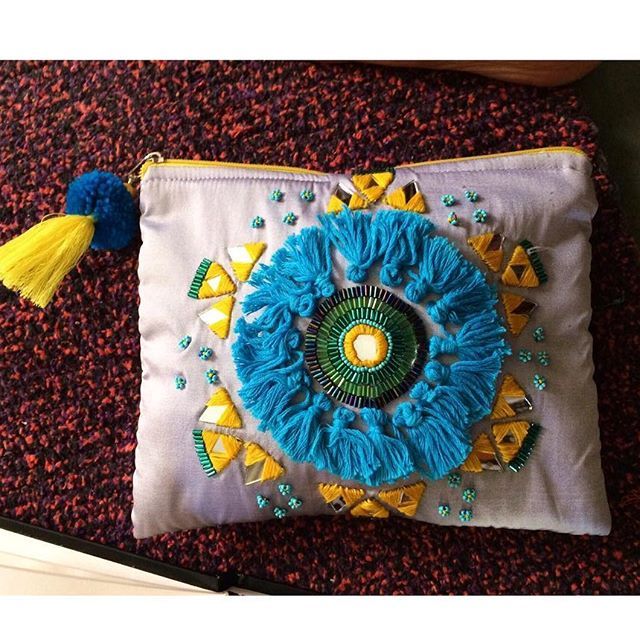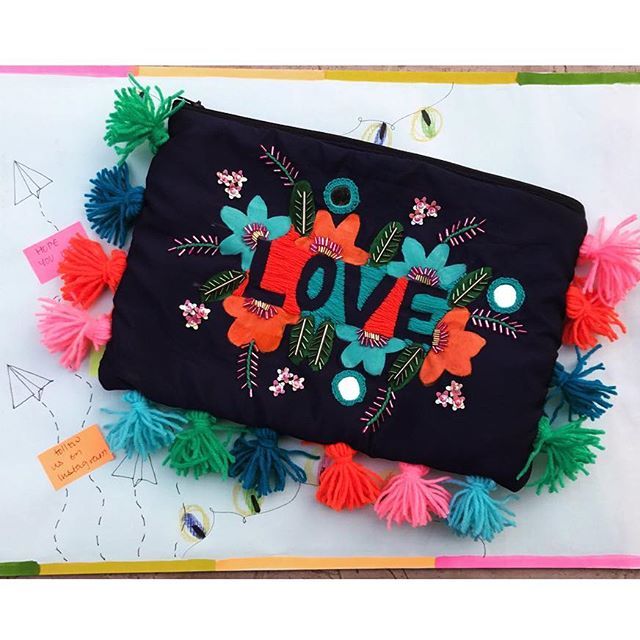 Get these from The Color Life
Brides, the internet is a really cool place if you happen to look closely. We found the perfect mini clutches that would make for a perfect mehndi favour for your girls! Get your girls hand-painted and embroidered cloth purses. They've great utility, they're trendy and SO BOHO. We think they are totally adorbs, what do you say? 
Statement Jewellery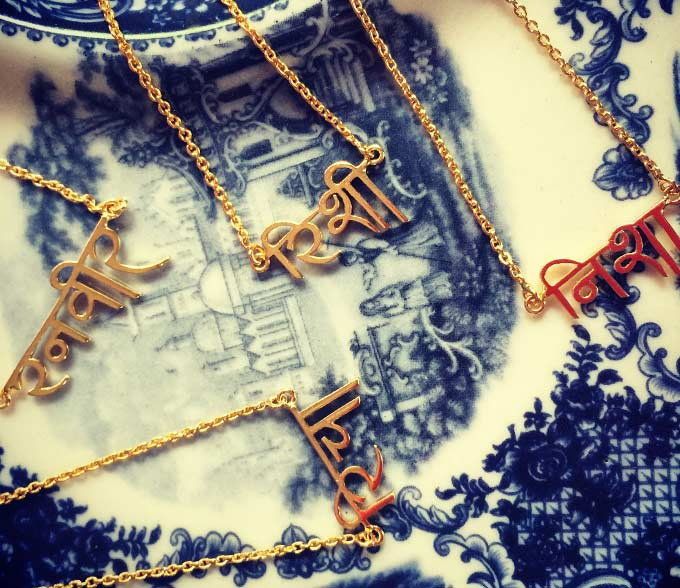 Get these from Eina Ahluwalia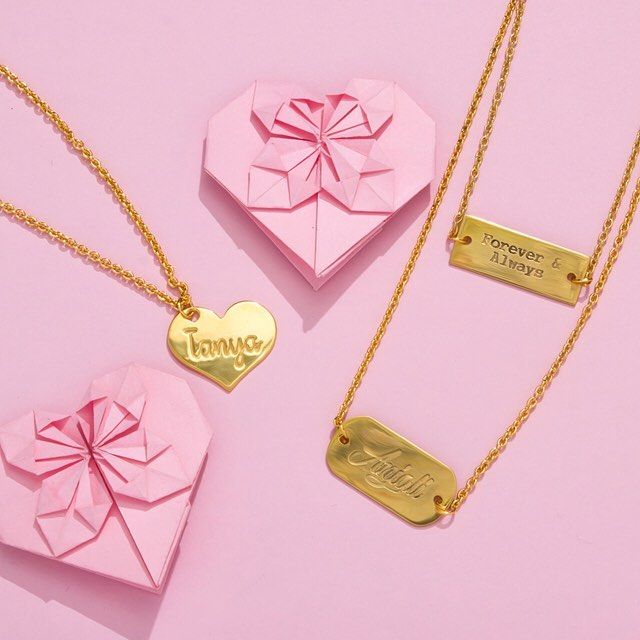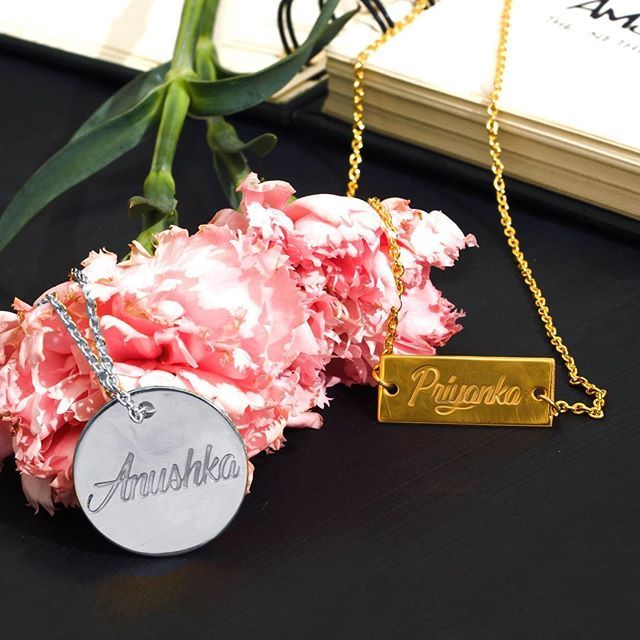 Get these from Pipa Bella
How about you wear something like the girls before your big day? How does bride bracelets sound? You can also get a custom bracelet or pendant made for all your girlfriends with their names and yours. Doesn't that sound so cute now? Well, you are sure going to wear some on your mehendi. So, why not twin with the girls? You can get personalised pendants for your girls from jewellery designer Eina Ahluwalia and etch a place in their hearts forever! The typography is so cute, you are totally going to love it! You can get these made in English, but may we suggest getting them done in Hindi! 
Personalised Hairbrushes 
Get these from Miraya Arts★ 5
We all know mirrors are a girl's best friends (after diamonds... and dogs, and… nevermind!) but these hair brushes are pretty cute too Why not get some compact gorgeousness for your girls? Get your girls' names engraved on the back of these hand brushes and voila! 
Passport Covers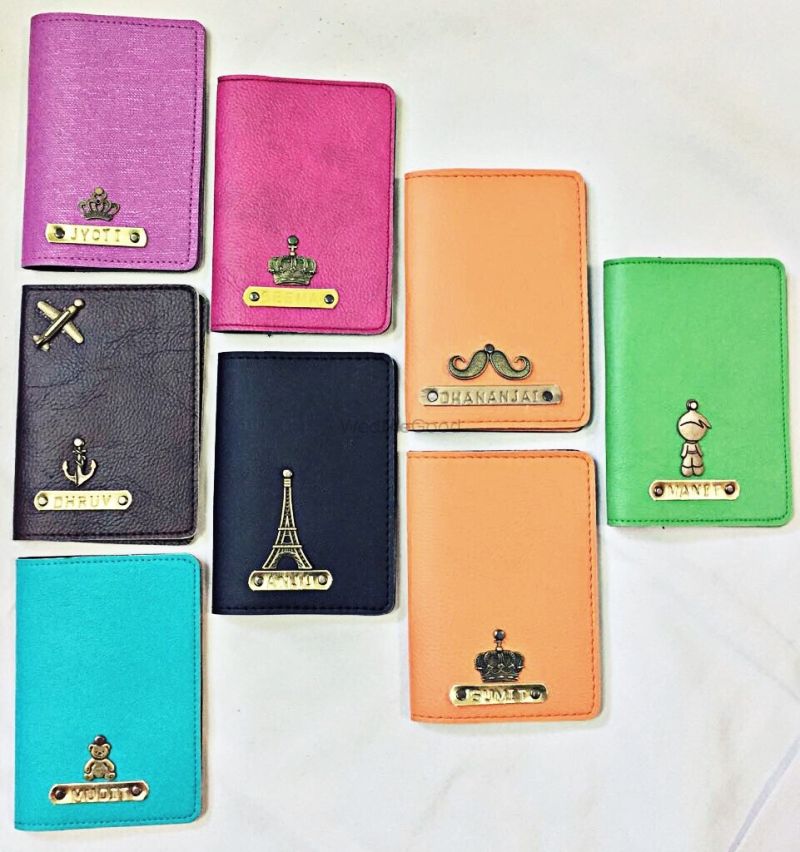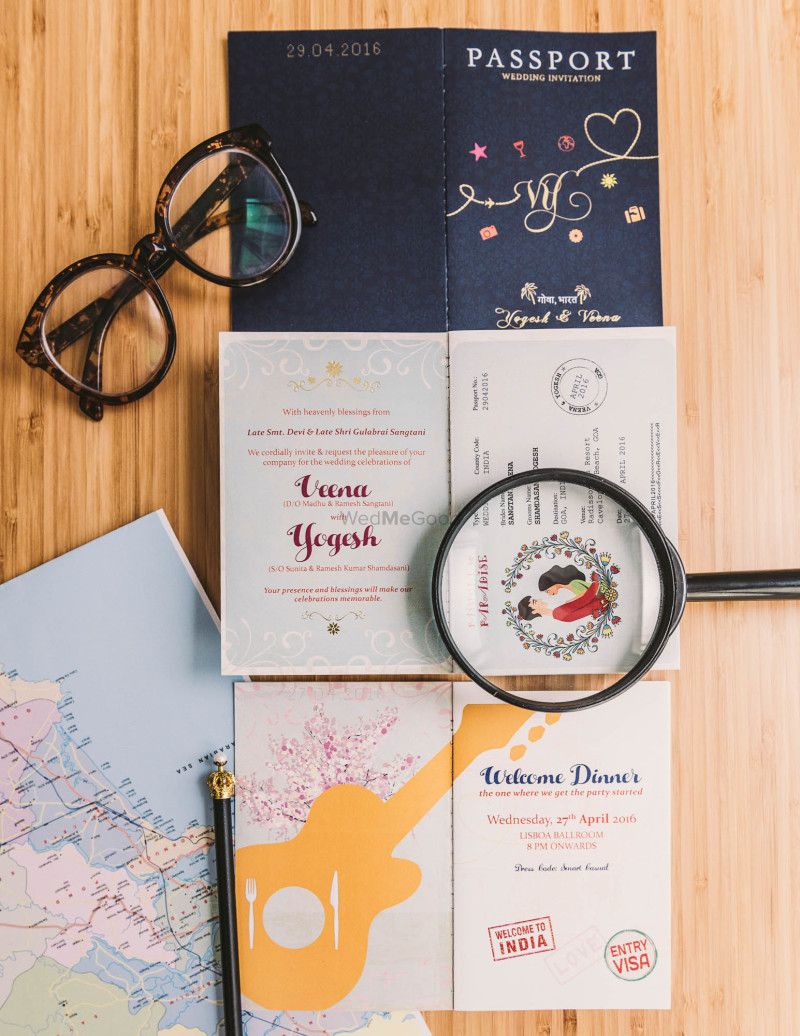 Get these from Kalakari - The Creative Hub★ 5  ; Design Tuk Tuk★ 4.6
Organising a destination wedding with all your girlfriends in tow? Then why not travel in style! Get your girlfriends some cool passport covers with their name tags. You can also get your wedding hashtag engraved on these and have them remember you and your wedding trip every time they travel!
Personalised Candy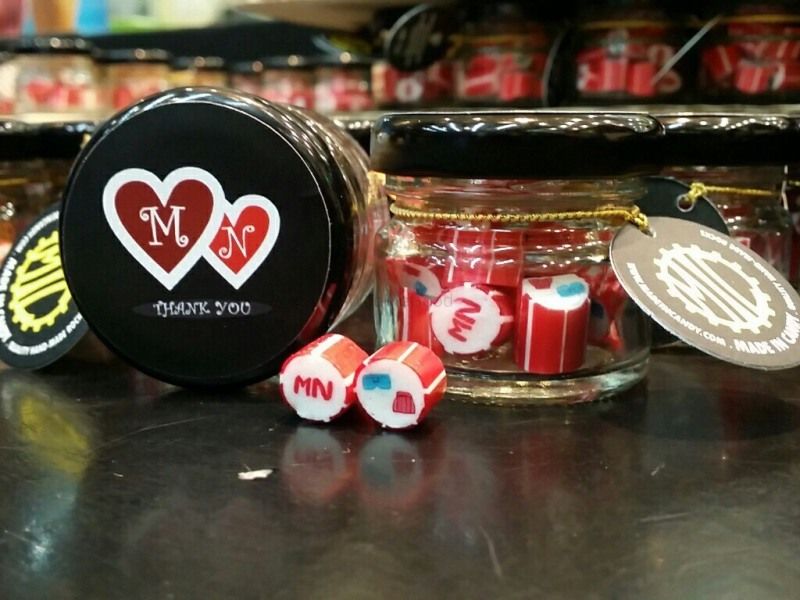 Get these from Made in Candy
Because why not? Candies are handy. They're yummy. And who doesn't enjoy gorging on these soft, chewy taste bombs? 
Luggage Tags 
Having a destination wedding? Get cute luggage tags as your mehendi favours! Tell us one person who doesn't need them? Get these from Happi Press.
Wedding Badges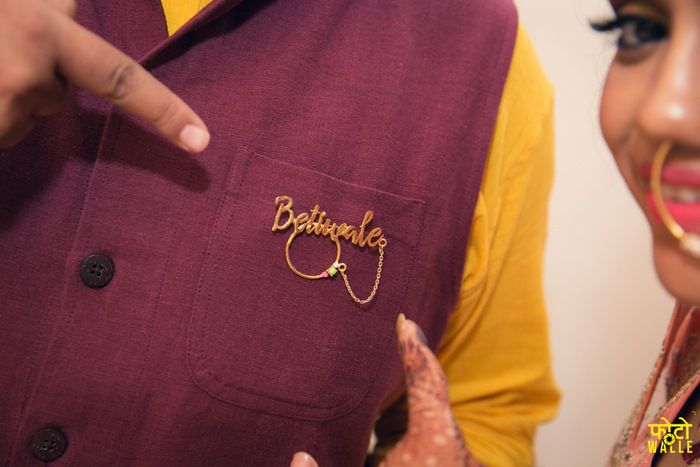 Picture by Memento of Shades Photography★ 4.6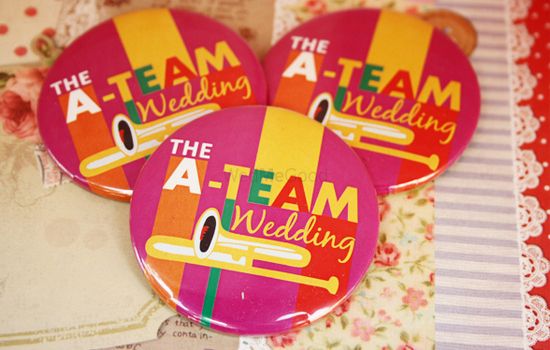 Get these from Confettish Innovations★ 4.8
The 'Ladki-wale v/s Ladke-wale' amicable rivalry is one of the cutest parts of a wedding- raise your hands if you agree! Why not take the game one notch higher and show the groom's side that your girlfriends are always one step ahead of them? Get customised wedding badged for your girlfriends and flaunt them through your mehendi functions! We spotted these totally adorbs brass pins at Ankita and Pratik's Dehradun wedding and became fans immediately! 
Straw Hats
A mehendi function in the morning, when the Sun's out is definitely going to tire everybody out. Brides, take that one extra step to care for your girls and get them customised hats as mehendi favours! They're chic, stylish and will help your girls keep away from the heat and the harmful rays! 
Brides! Show your girlfriends that your wedding won't change their place in your life with these truly unique mehendi favours!