15 Brides That Prove Red Never Goes Out Of Fashion!
BY Garvita | 16 Aug, 2019 | 27095 views | 2 min read
Guess, we're issuing a #RedAlert on WMG with this post! Hehe, not literally, ladies! We're just talking about our gorgeous brides who ensured that red never goes out of fashion. How, if you may ask? By picking nothing offbeat, but red for their wedding day!
Red has been a quintessential hue for bridal outfits since forever, and it's definitely here to stay. It's timeless and of course, makes the process of decision making quick! Somewhere down the line, every bride has wished in their hearts to create a red wedding look. And hence, we decided to curate a list of brides who wore it and looked no less than a dream!
So, without a further ado, scroll down, and witness the magic!
Paired with an icy blue dupatta to make her red outfit pop!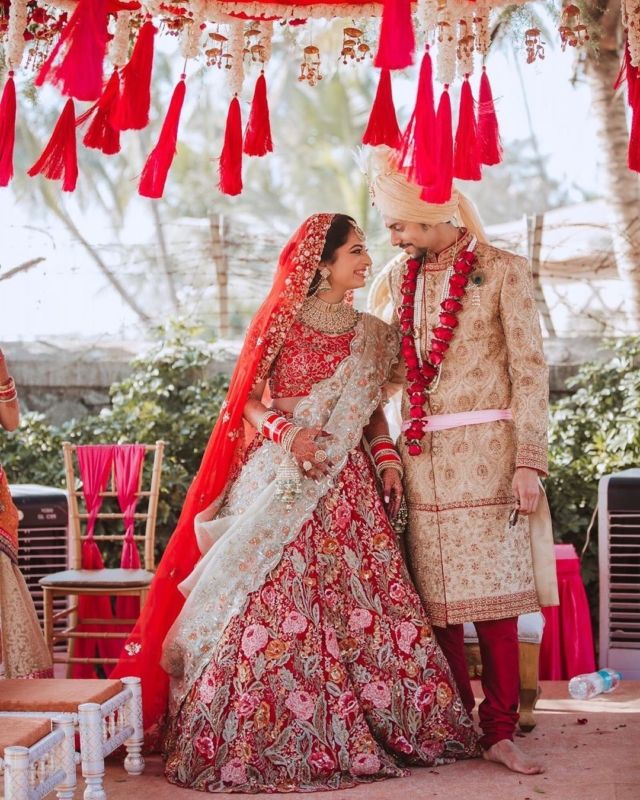 Image via @theweddingstory_official
Traditional and timeless! This one easily got our hearts set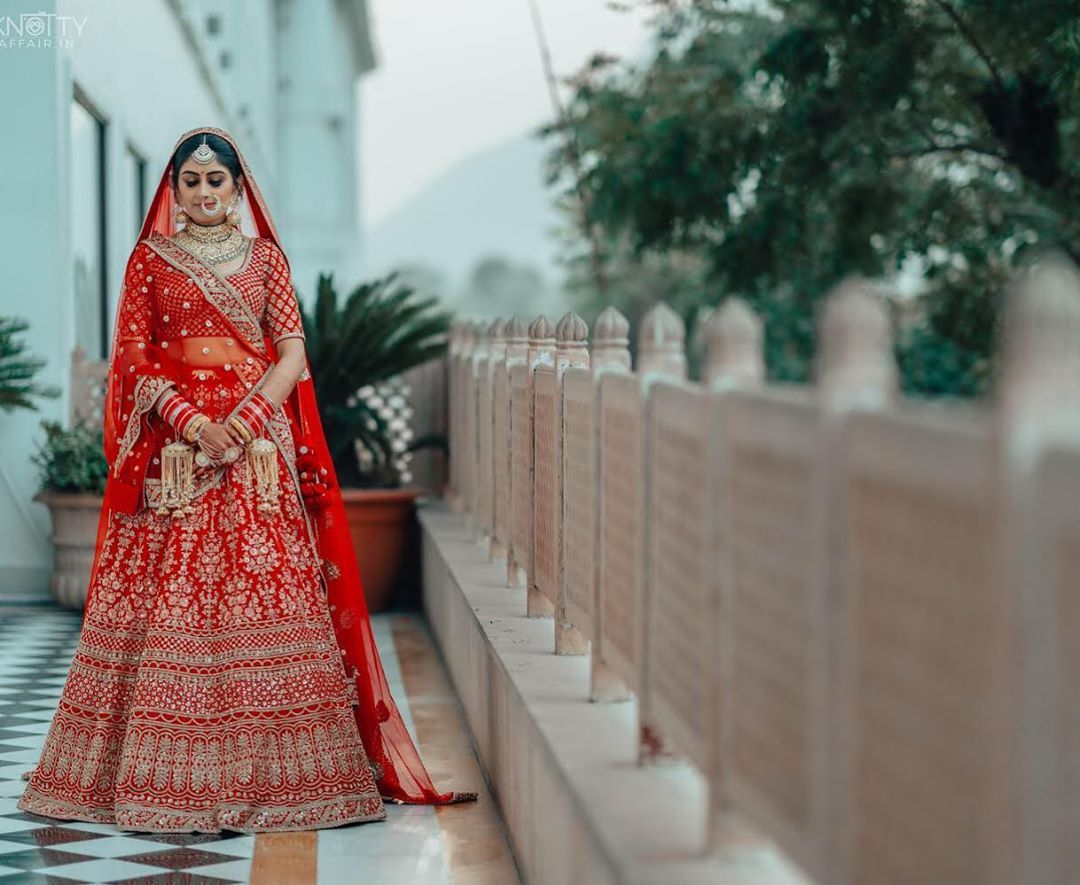 Image via @knottyaffair.in 
This bride took inspo from Deepika Padukone, and nailed it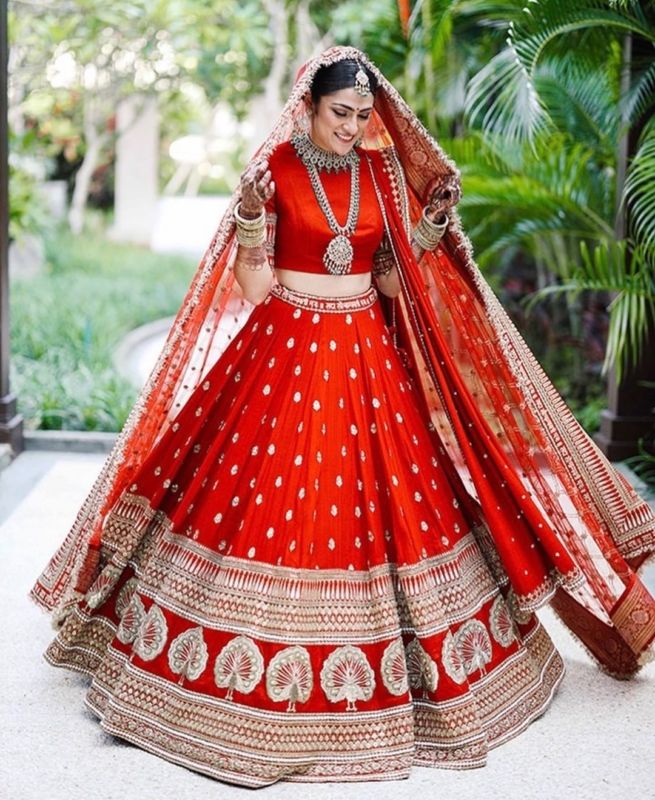 Image via @axioo.portraiture @donnywg 
Too pretty to not be on the list!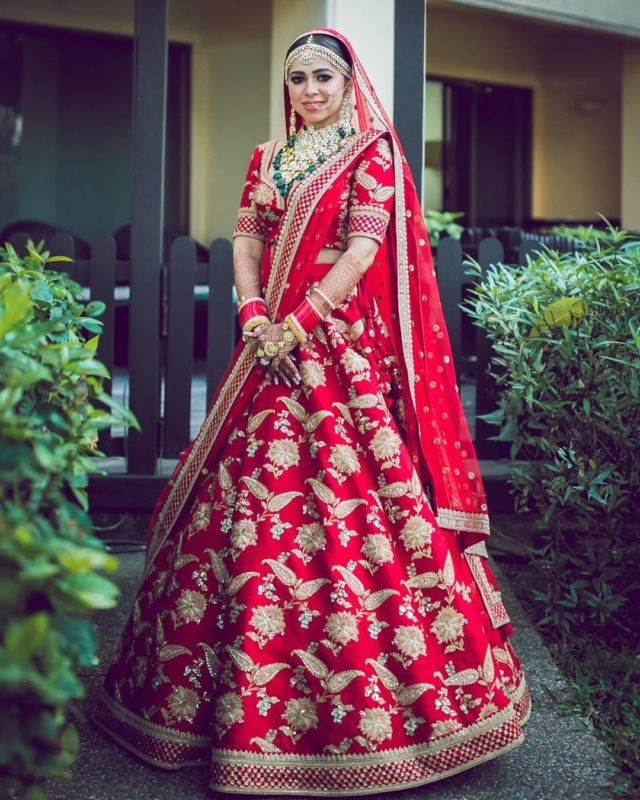 Image via @fotowallethestoryfolks 
A closer look at her lehenga, and you'll notice her love for Singapore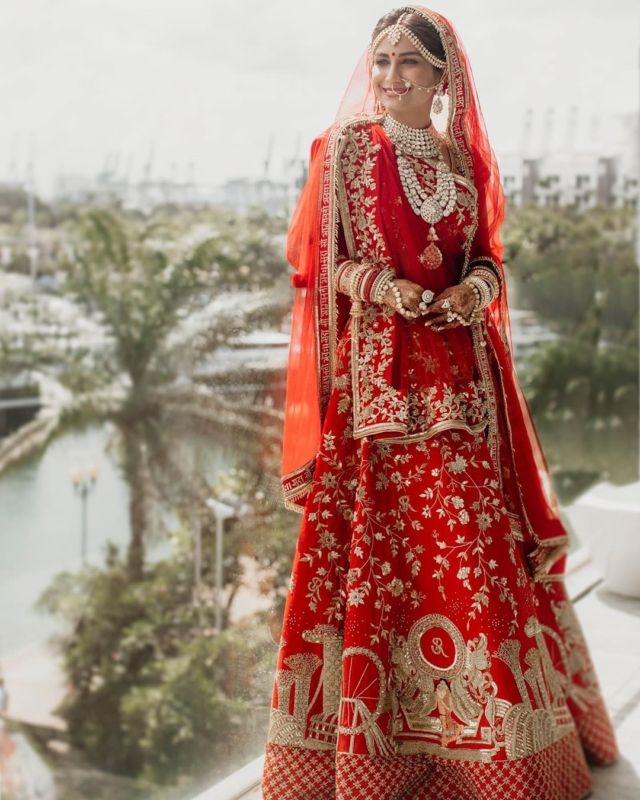 Image via House On The Clouds
Obsessed with this bride's red lehenga with gold embroidery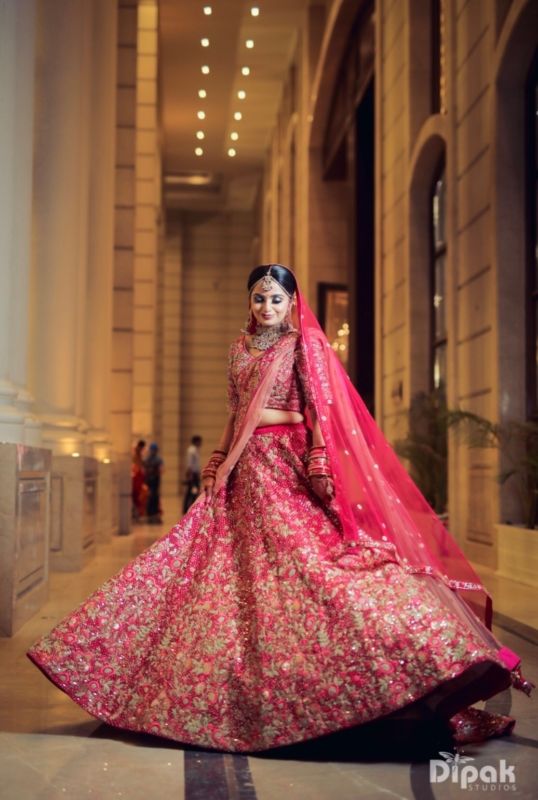 Image via Wakeuptomakeup by Pallavi Dua
Loving how South Indian brides are donning reds too!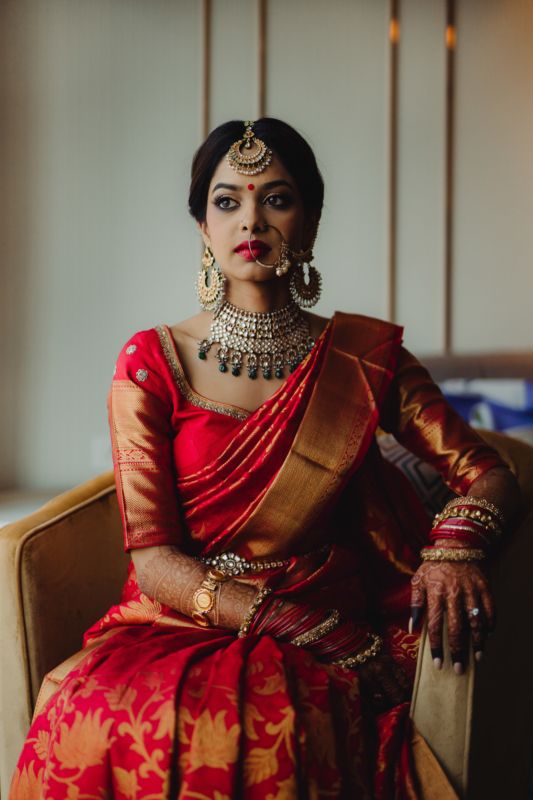 Image via Vivek Krishnan photography
A red saree for your wedding? Why not!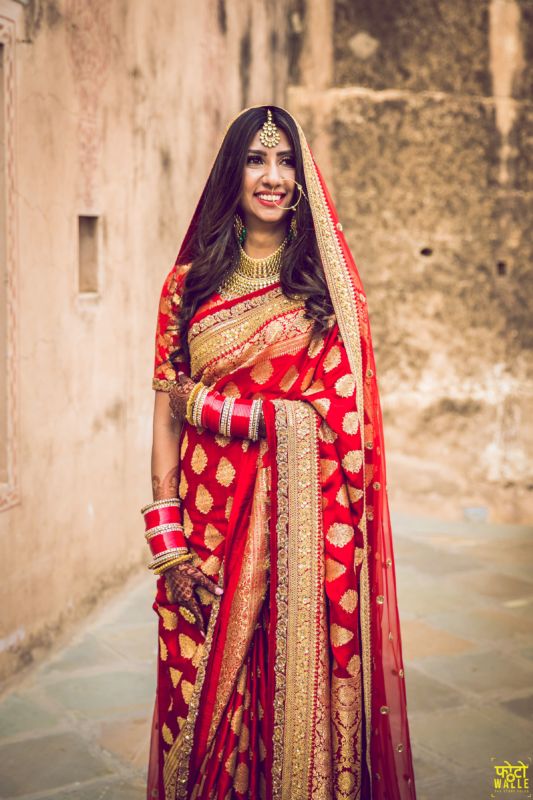 Image via Anjie Gogna Makeup
Red lehenga with intricate detailing is a sight to sore eyes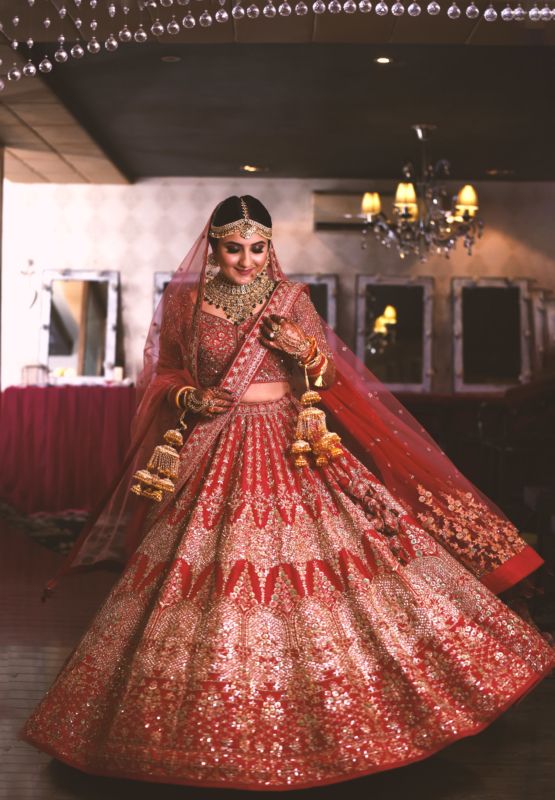 Image via Anoop Mahajan Shot
Just look at this Sikh beauty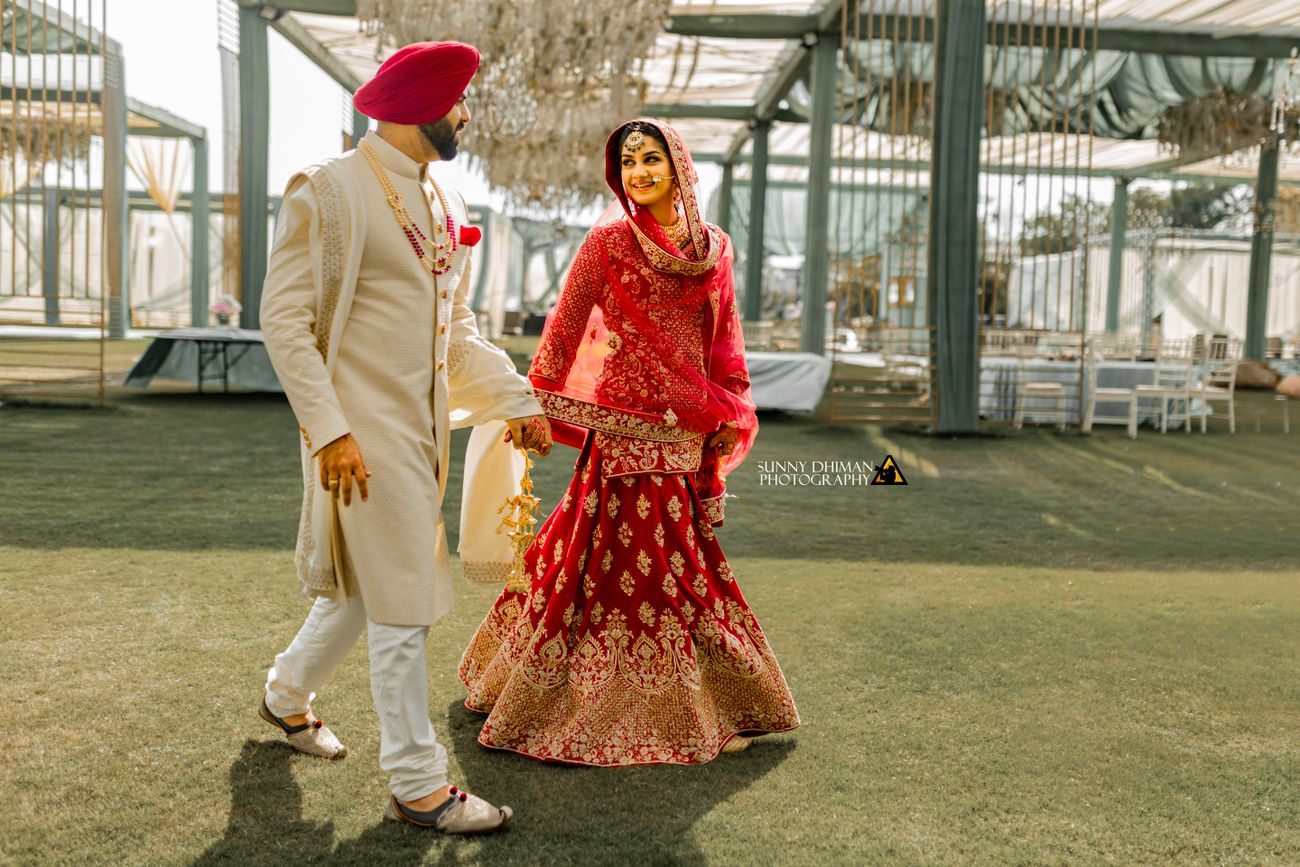 Image via Sunny Dhiman Photography
Ths one added a pop of green with her jewellery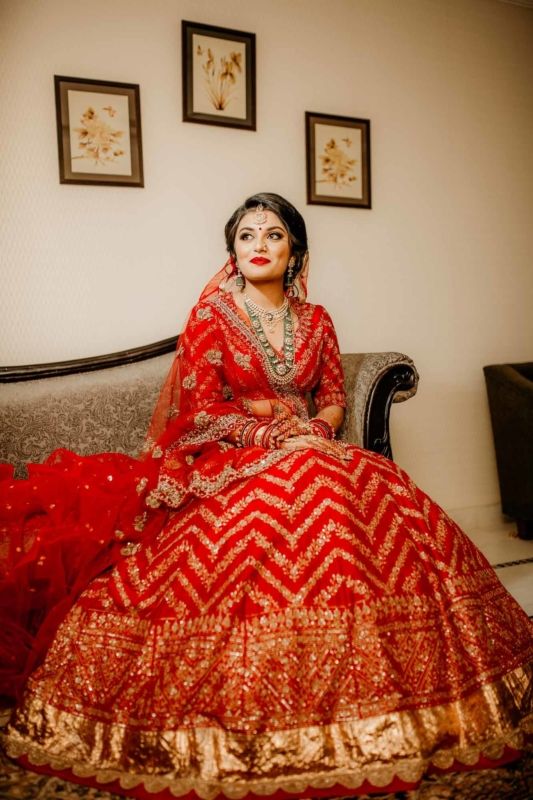 Image via Sandeep Gadhvi Photography
And this one's the prettiest we've seen so far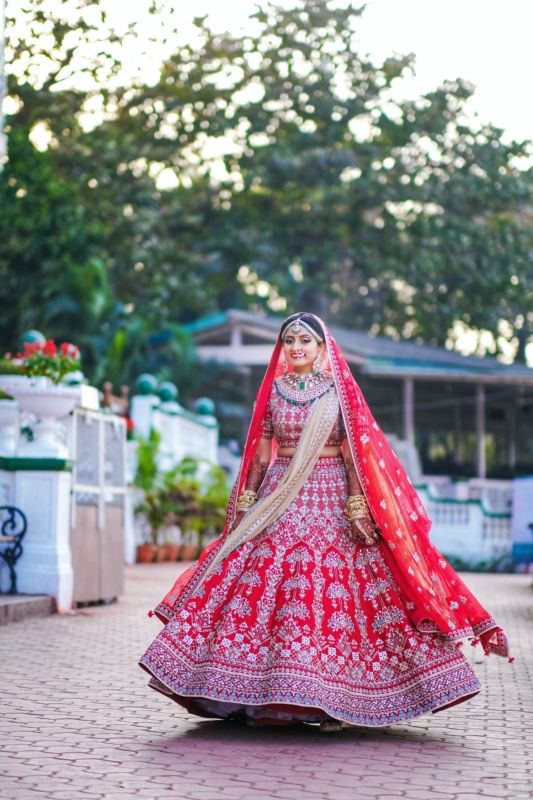 Image via Jinal & Sanay
Whoever said red is a passe, should see this!
Image via Mayuri & Ritesh
The applique work got us droolin'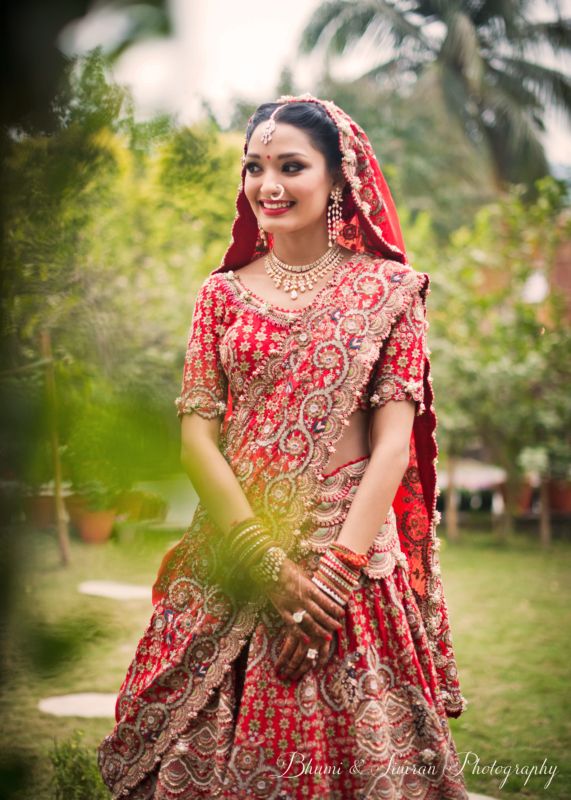 Image via Bhumi and Simran Photography
Saving the best for the last!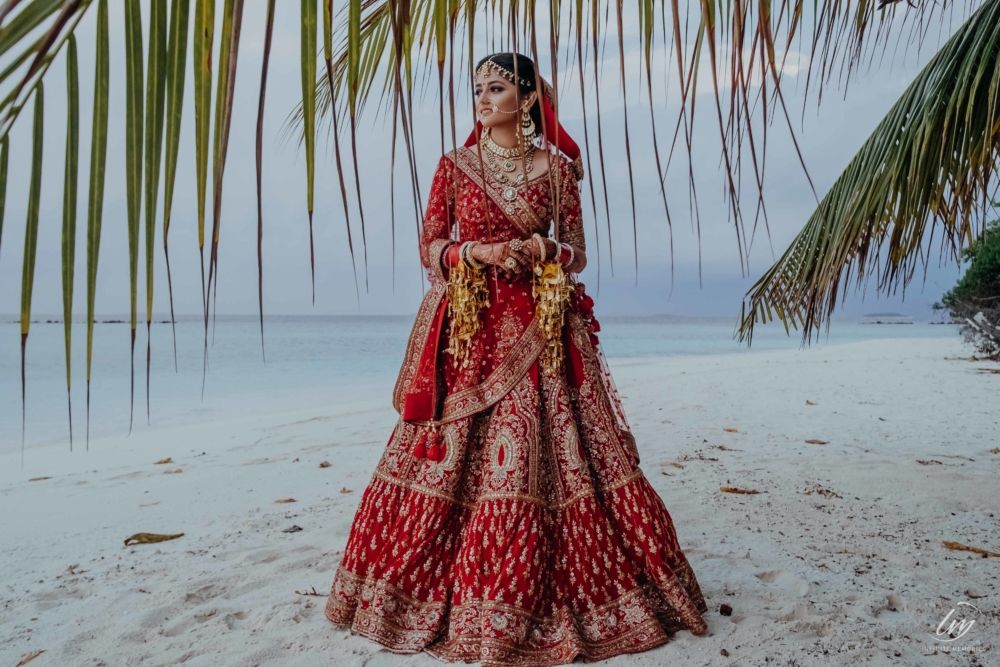 Image via Nikita & Nakul
Woahh. .. We totally didn't want this post to end, for the sheer reason that all of them look sooo rad! Don't you agree? While we know it's hard to choose but do tell us your favourite in the comments below. So if you're someone who's still confused about the bridal wear hue, simply go ahead, and paint it red!