#Trending - Fruit Décor At Weddings Is A Refreshing Idea!
BY Sakshi | 17 Aug, 2020 | 2818 views | 3 min read
We are spotting more and more fruits as wedding decor, and they seem to be a popular choice for intimate, summery fresh weddings. Till now we've seen fruits mainly feature on food displays and centrepieces, but here we are talking about them being the highlight in mainstream decor. Might sound pretty bizarre when you hear it, but when you look at it, they look pretty darn amazing. Don't believe us? Then well, see it for yourself! You might just get some interesting fruit decoration ideas for your own wedding.
Pomegranates & Oranges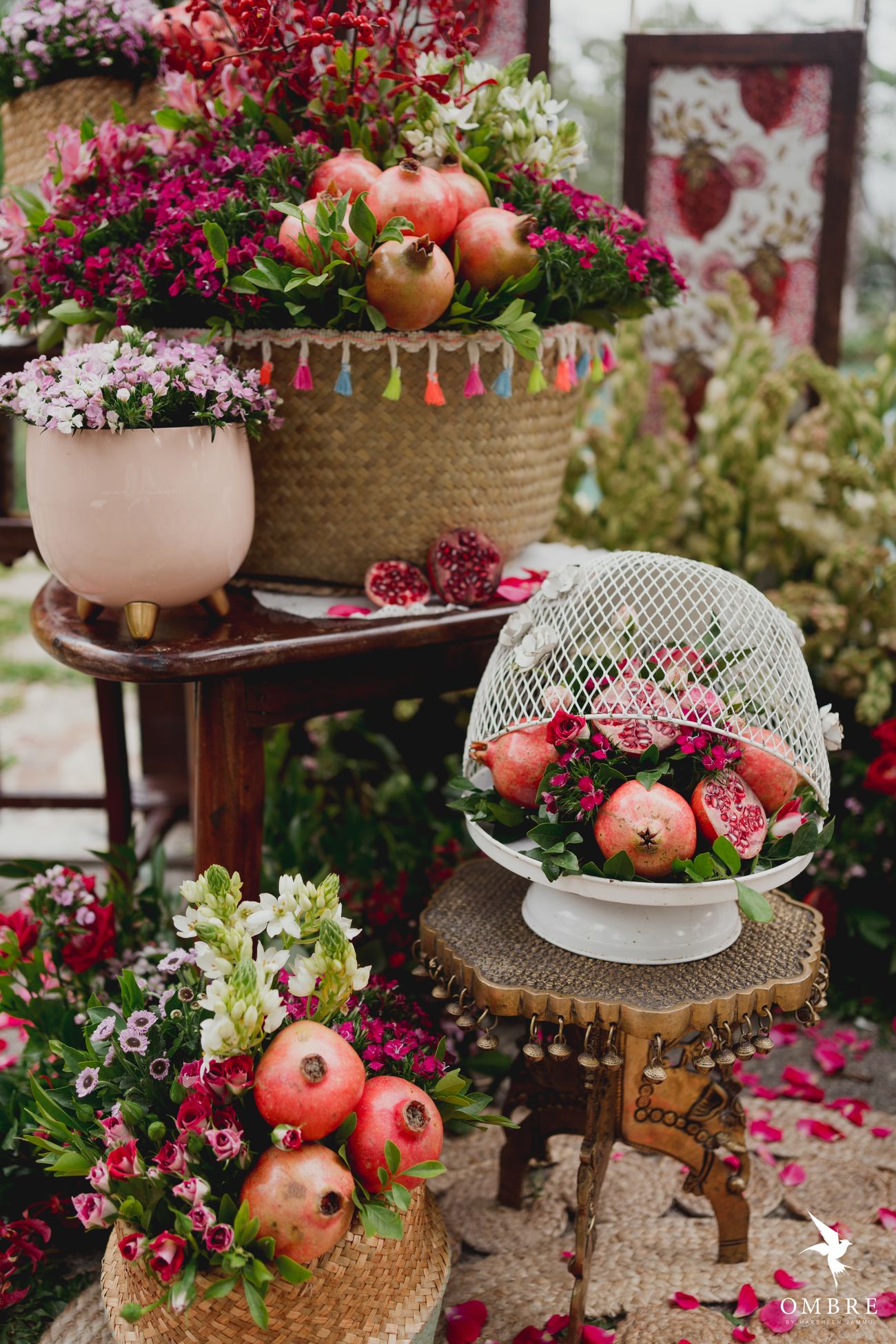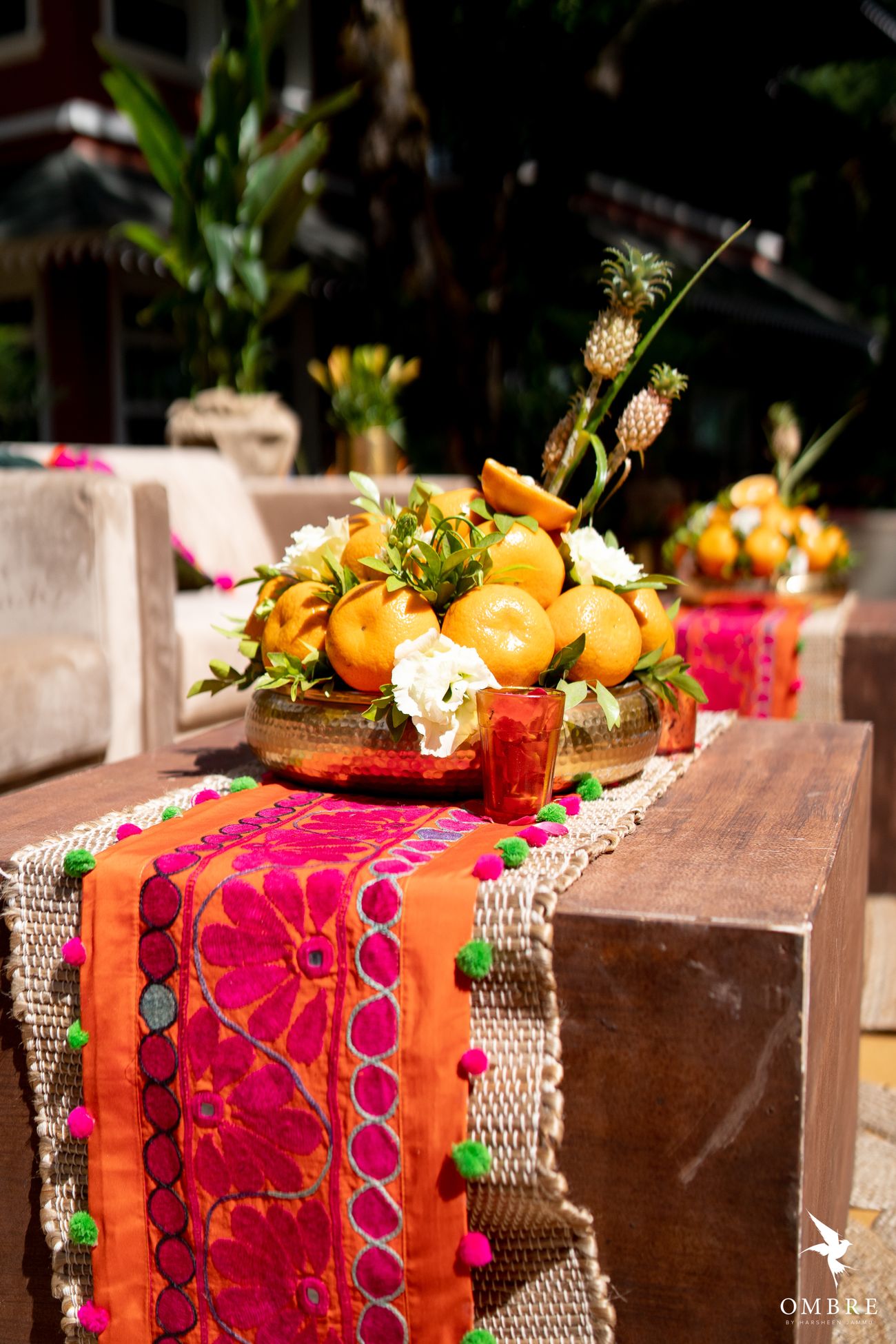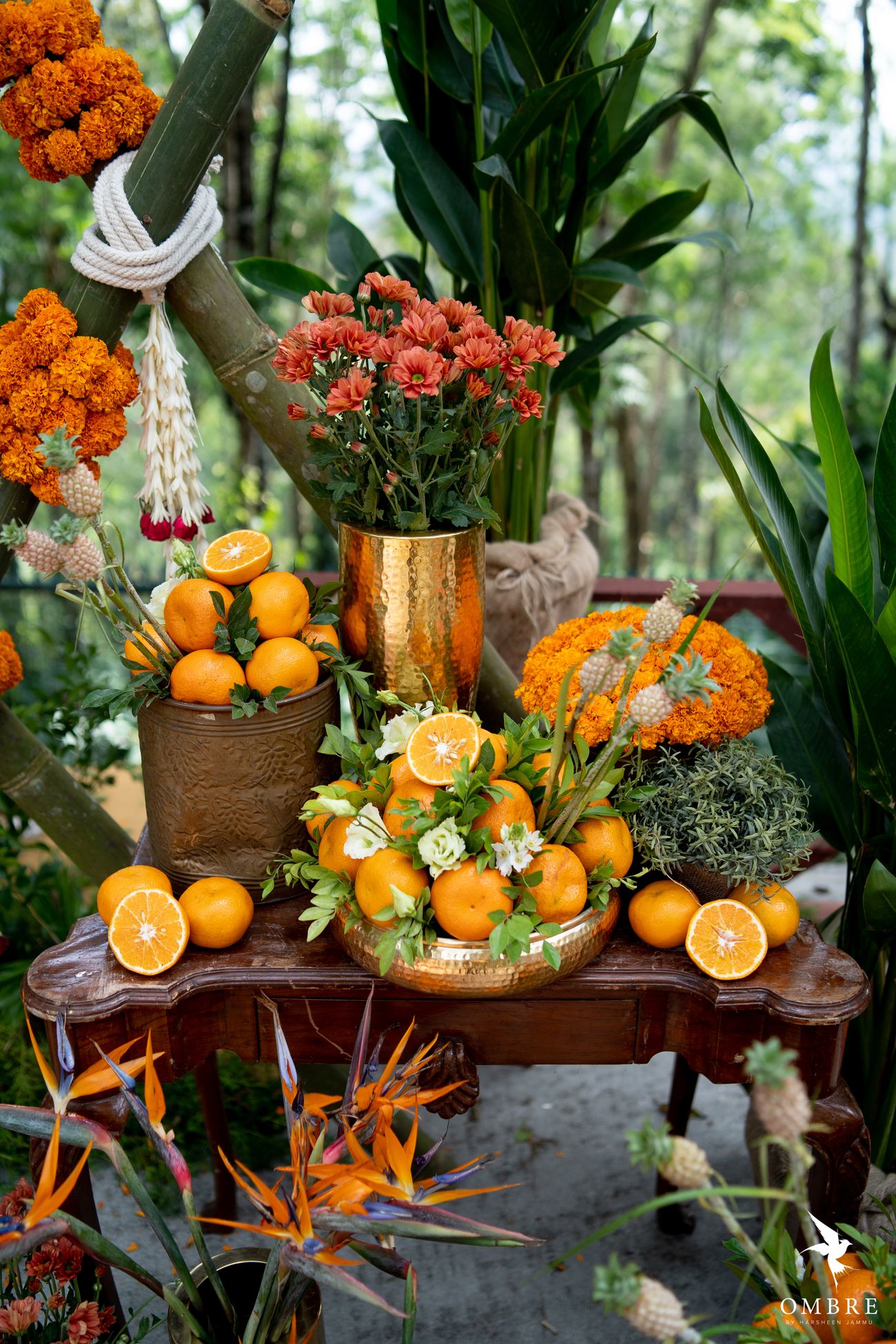 Images via The A-Cube Project★ 4.9
Centrepiece Love!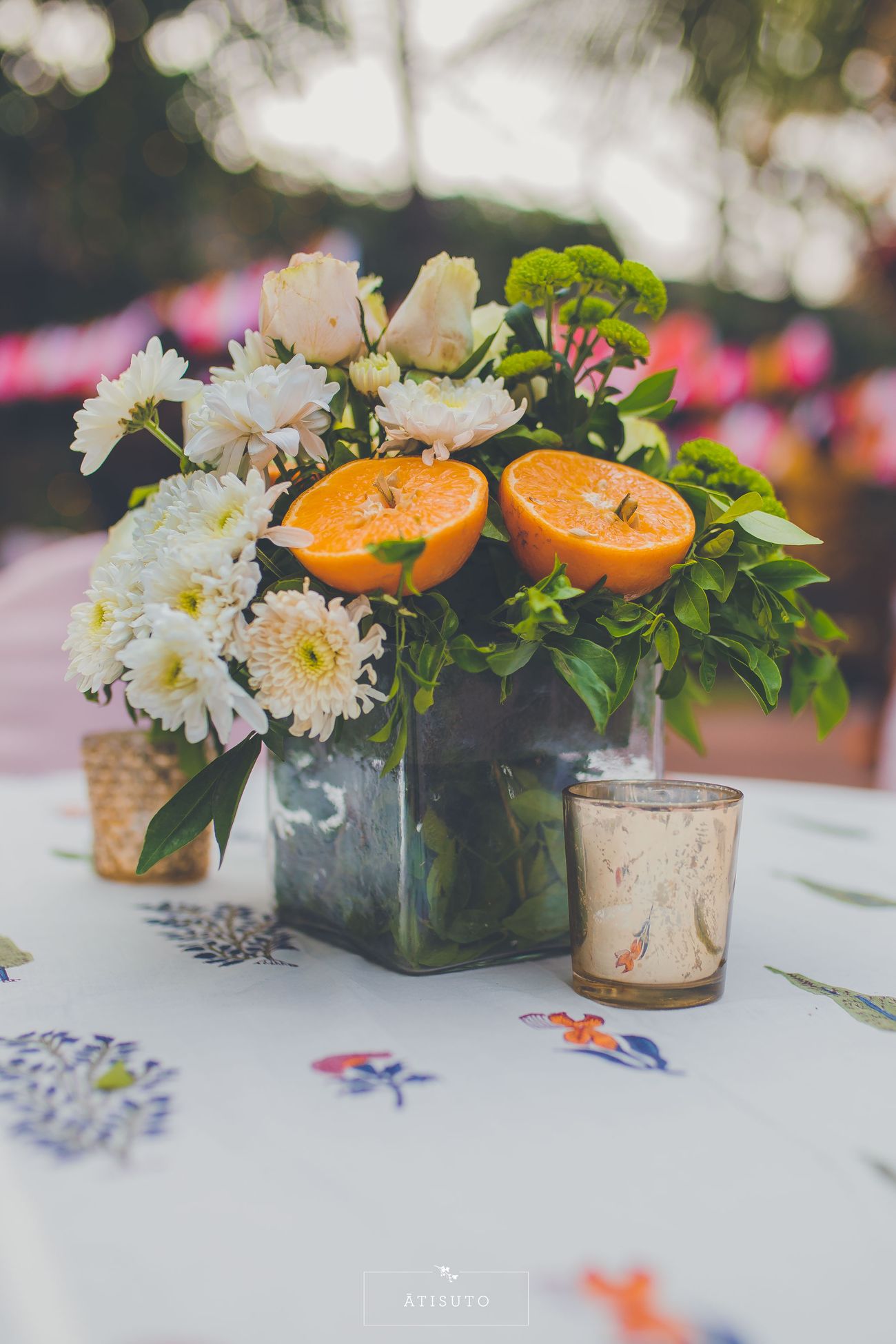 Image via Atisuto★ 4.6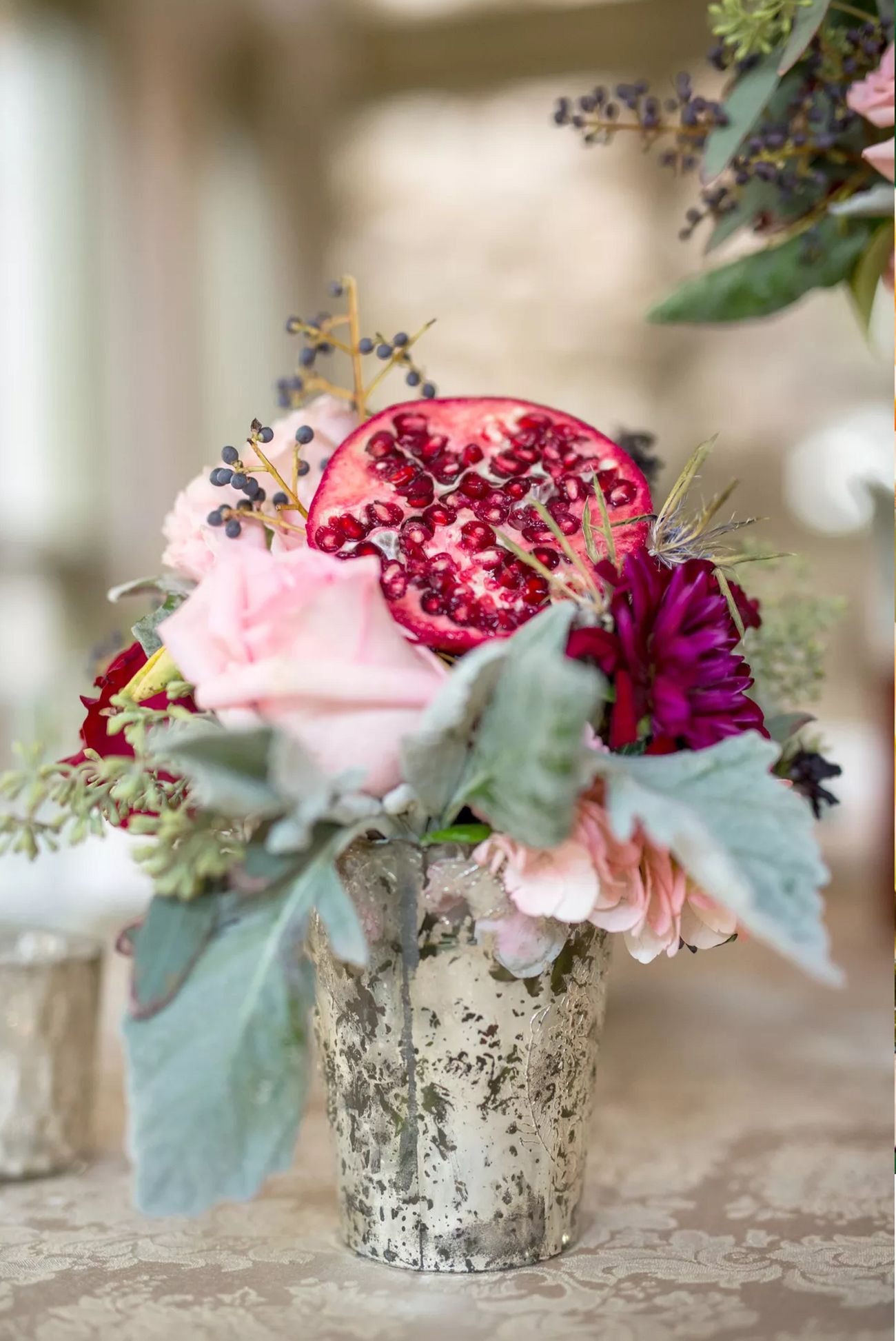 Image via The Knot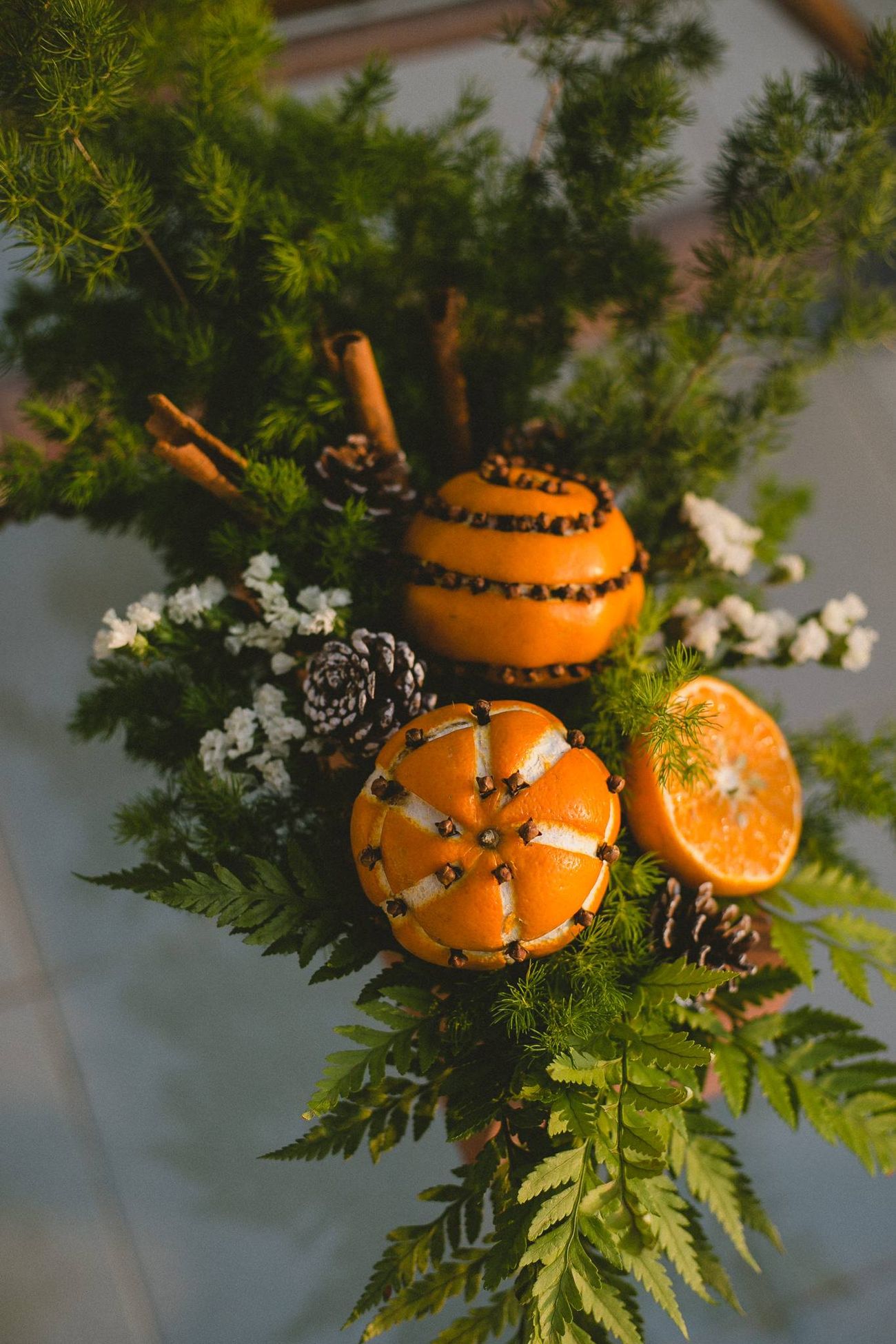 Image via Altair★ 5
Looking for fun fruit decoration ideas for wedding? Take inspiration from these beautiful table centrepieces that will look super delish on your wedding tables.
Coco Fun!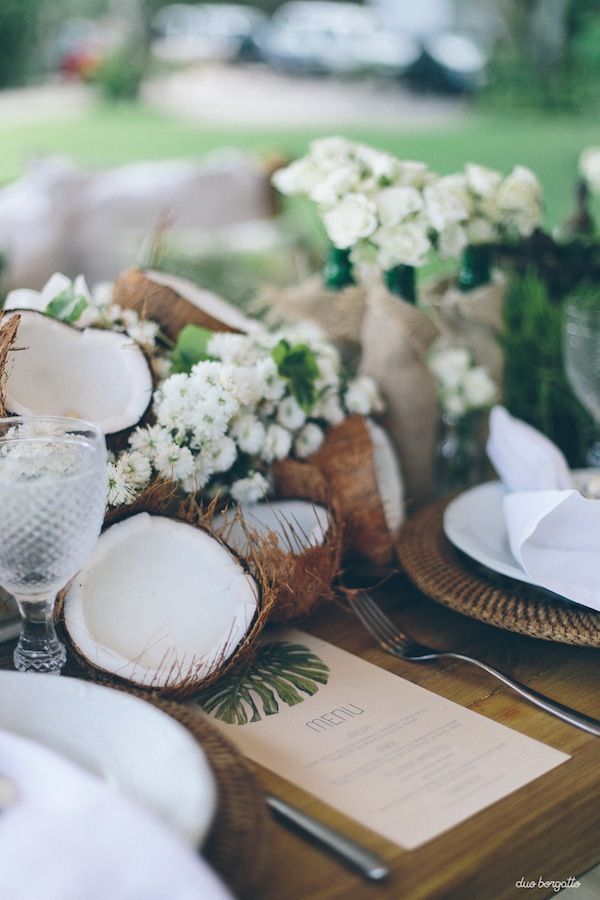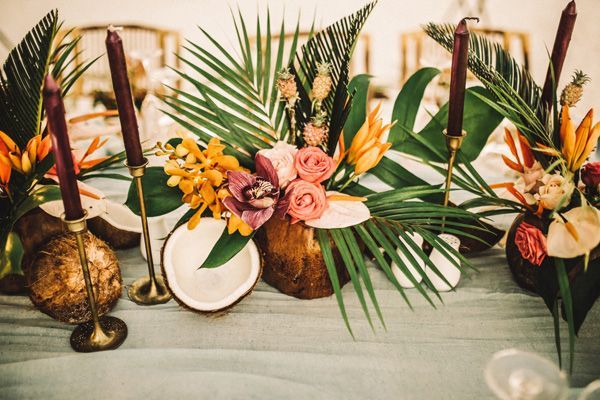 Image via Pinterest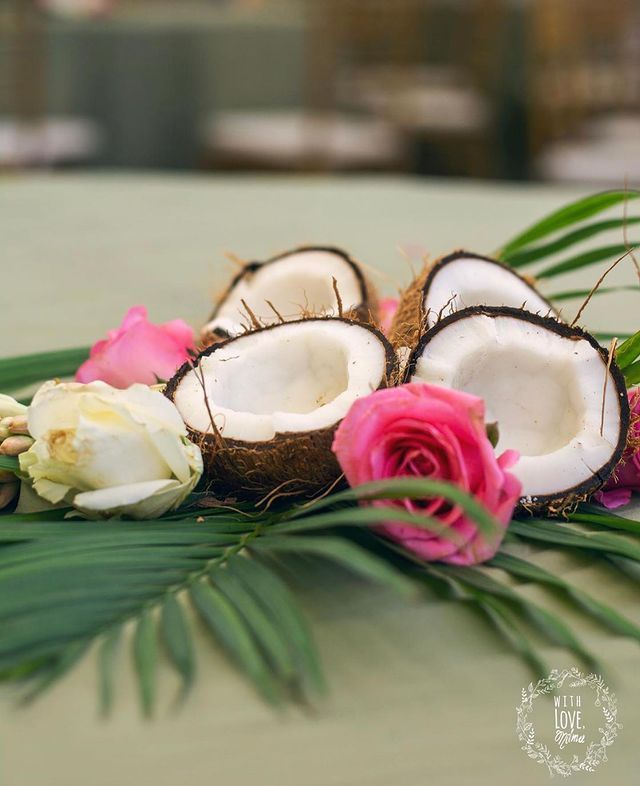 Image via With Love Nilma★ 5
Nothing like the charm of coconuts to add some creativity to your décor. Perfect for South Indian weddings or otherwise, coconuts are a pocket friendly way to add some uniqueness to your table décor at a wedding!
Table Runner Of Fruits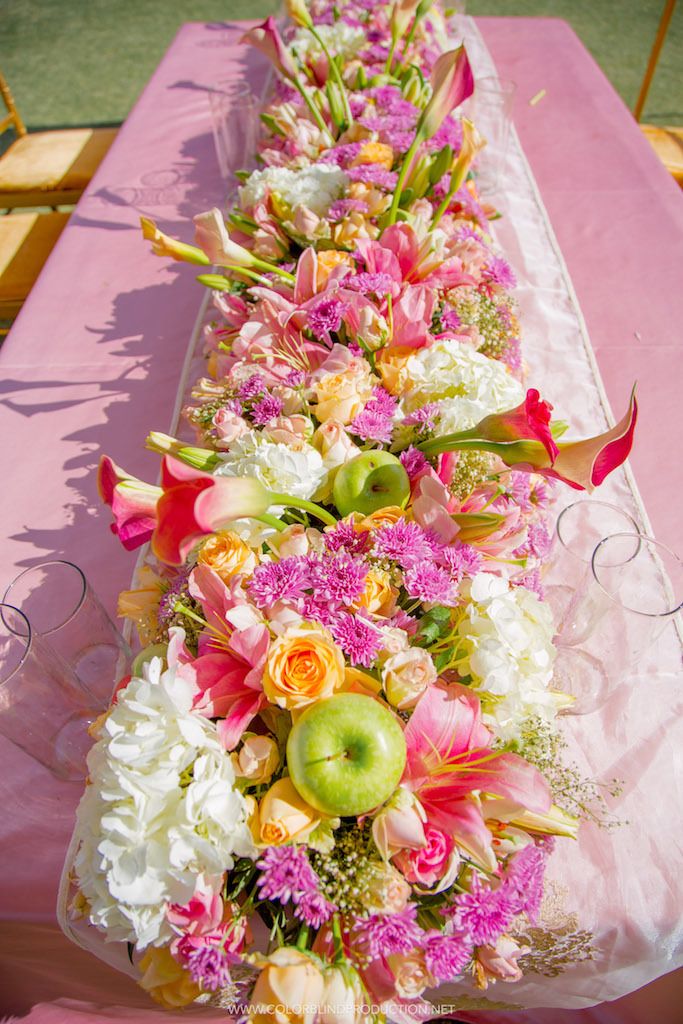 Image via Misha and Jay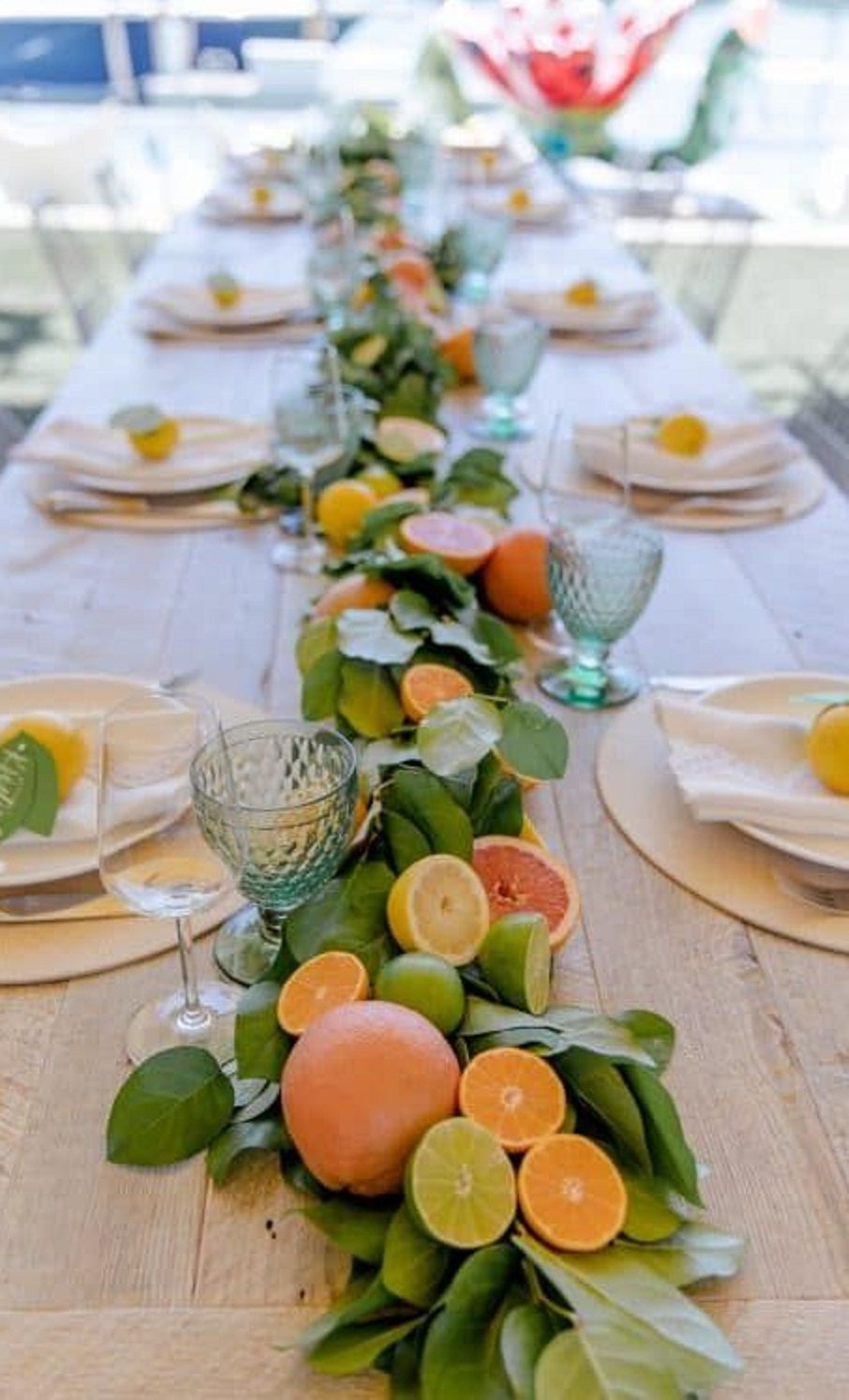 Image via Pinterest
Who thought that there would one day be a table runner full of fruits? If you aren't a big fan of florals, this fruity idea is the one to pick!
Rustic Dinner Set Up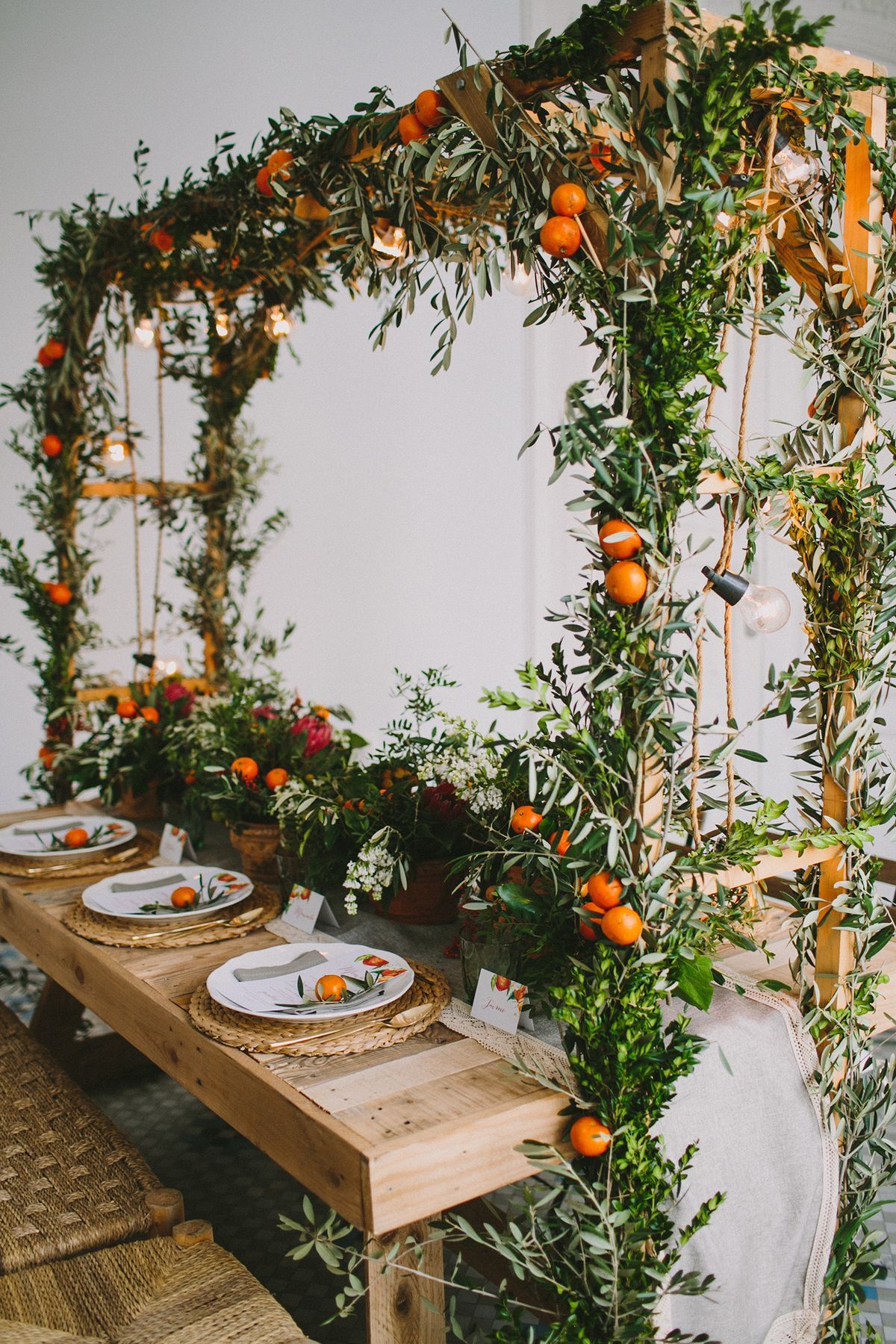 Image via Pinterest
Perfect for an engagement or even an intimate wedding, this fruit-inspired sit down meal table is beyong gorgeous!
Fruit Arrangements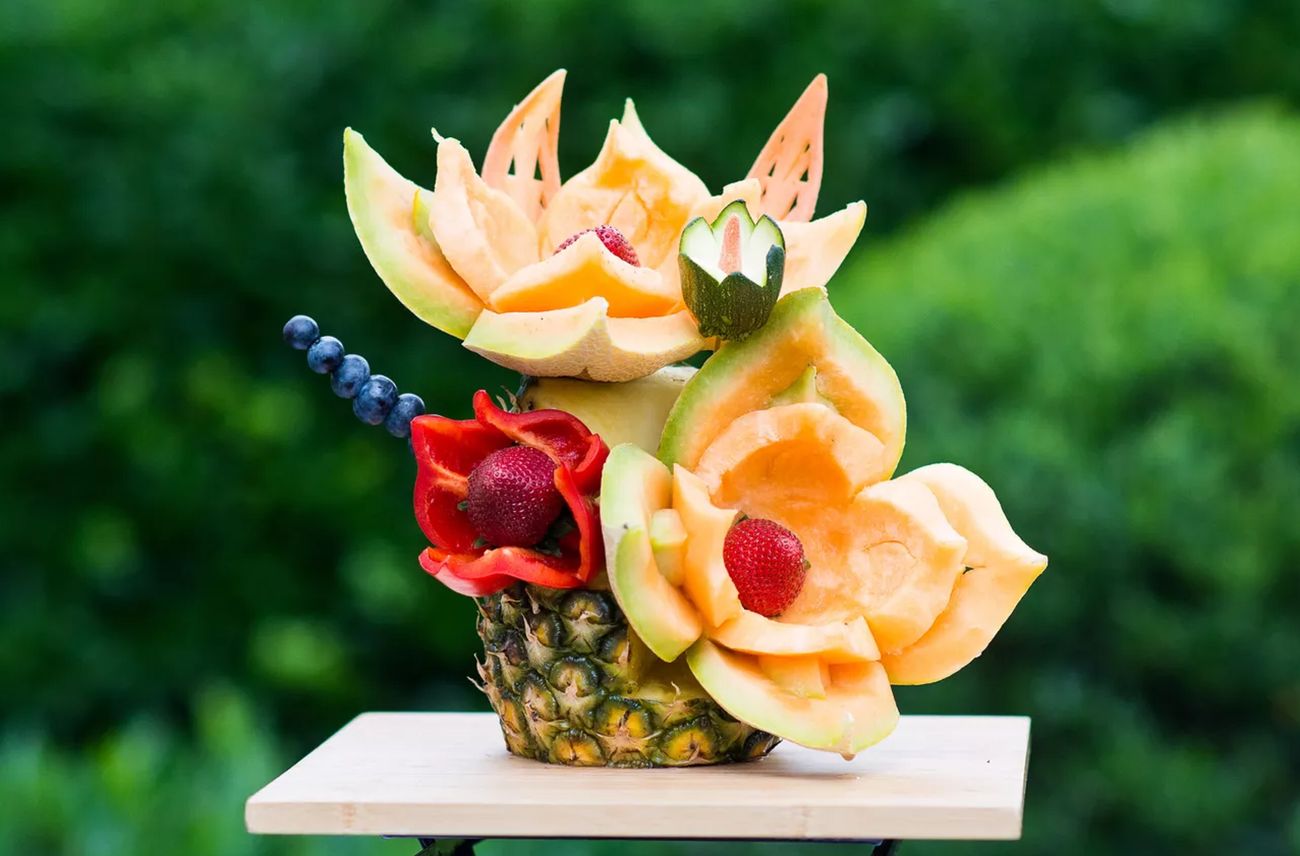 Image via The Knot
Perfect to serve as well as for decor, these gorgeous fruit arrangments are a great way to add to your wedding decor. Especially if you are looking for ideas for fruits decoration for engagement
Plate It Up!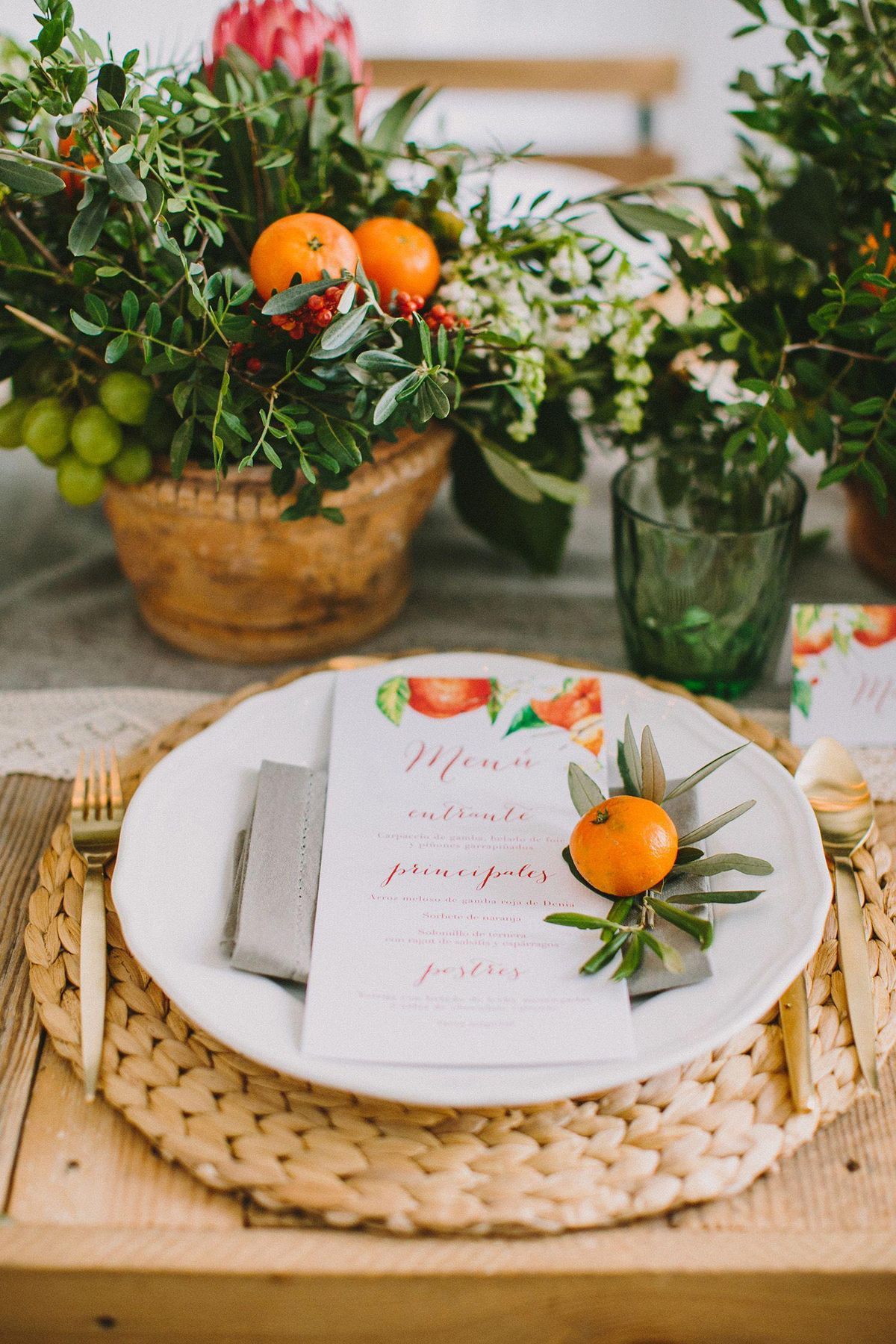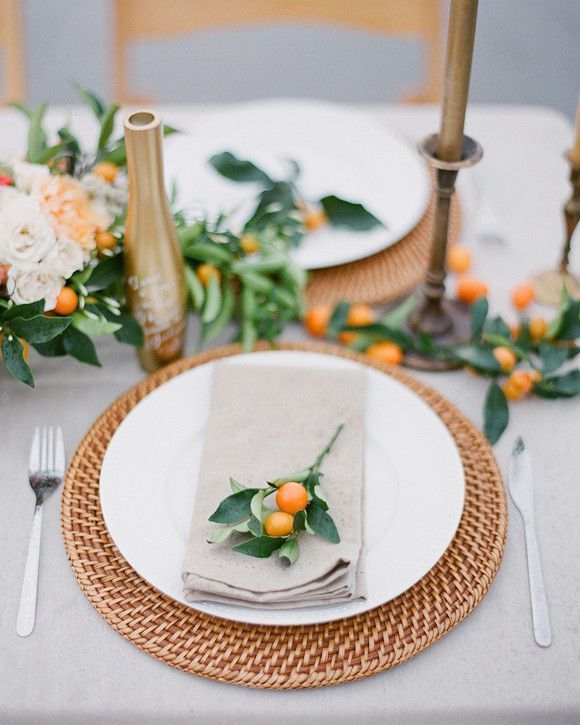 Images via Pinterest
Add a touch of fruits to the plating set up and take your table décor up by few notches.
Full Set Ups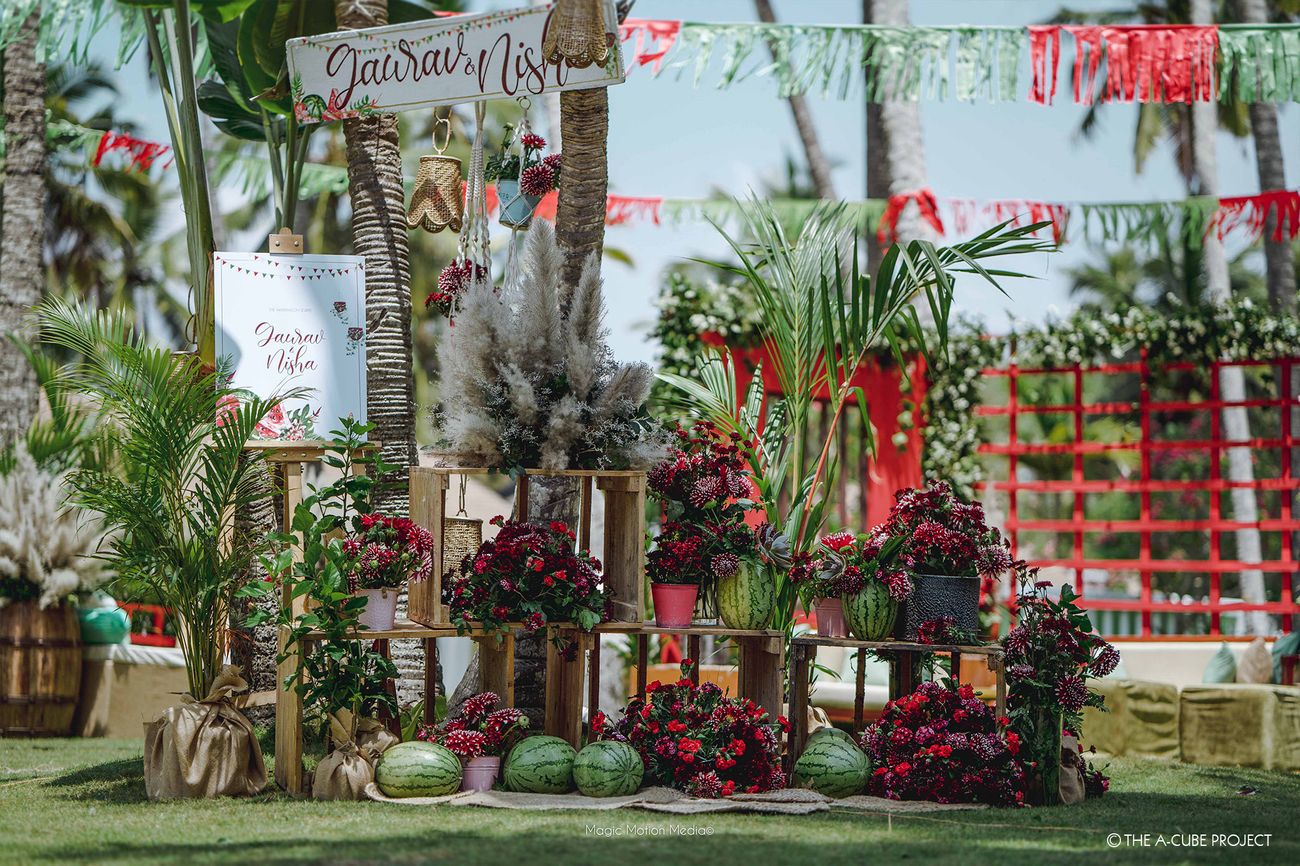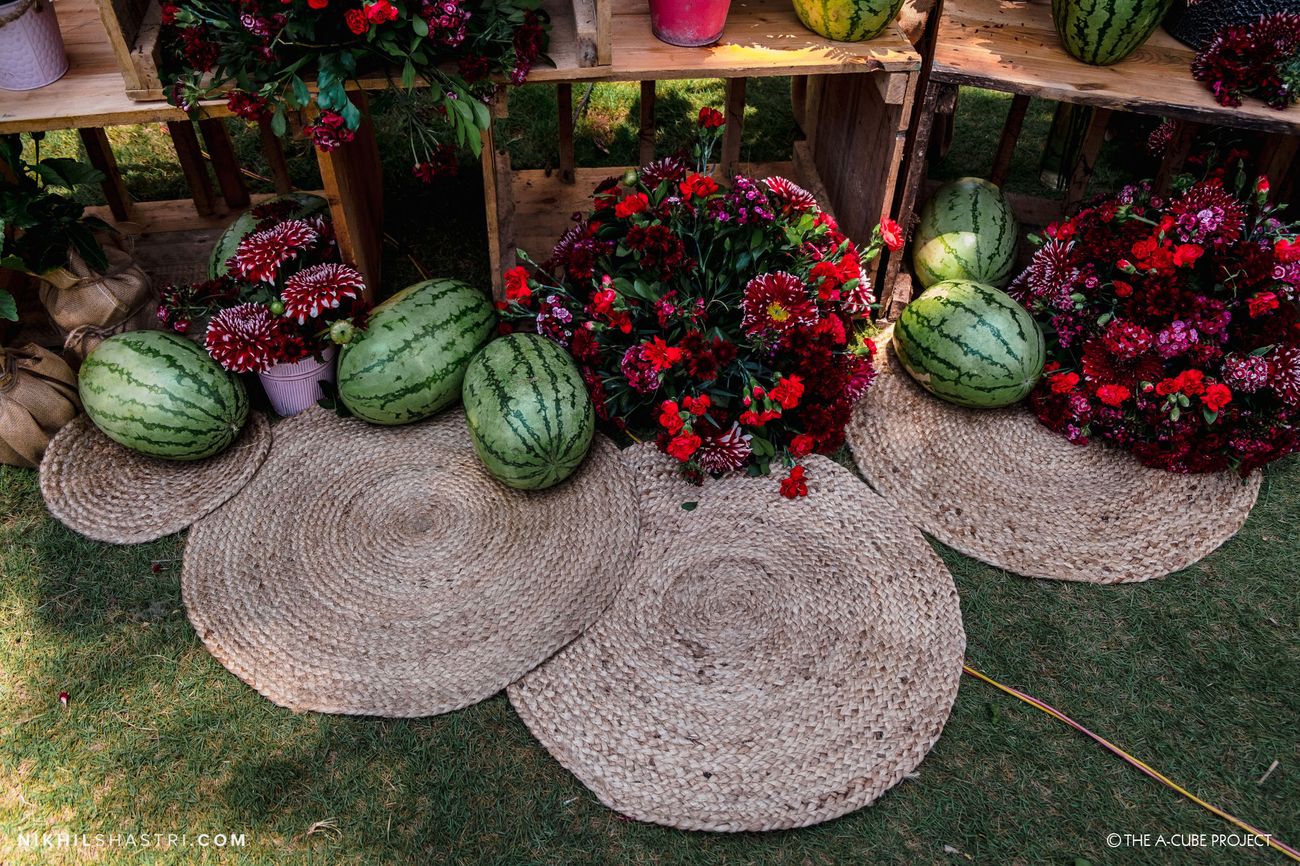 Image via The A-Cube Project★ 5
Isn't this just so fresh and fun? The couple had a 'watermelon soiree', and we love how amazing and unique the decor looks, which was watermelon inspired, and featured all over, but still without looking over the top.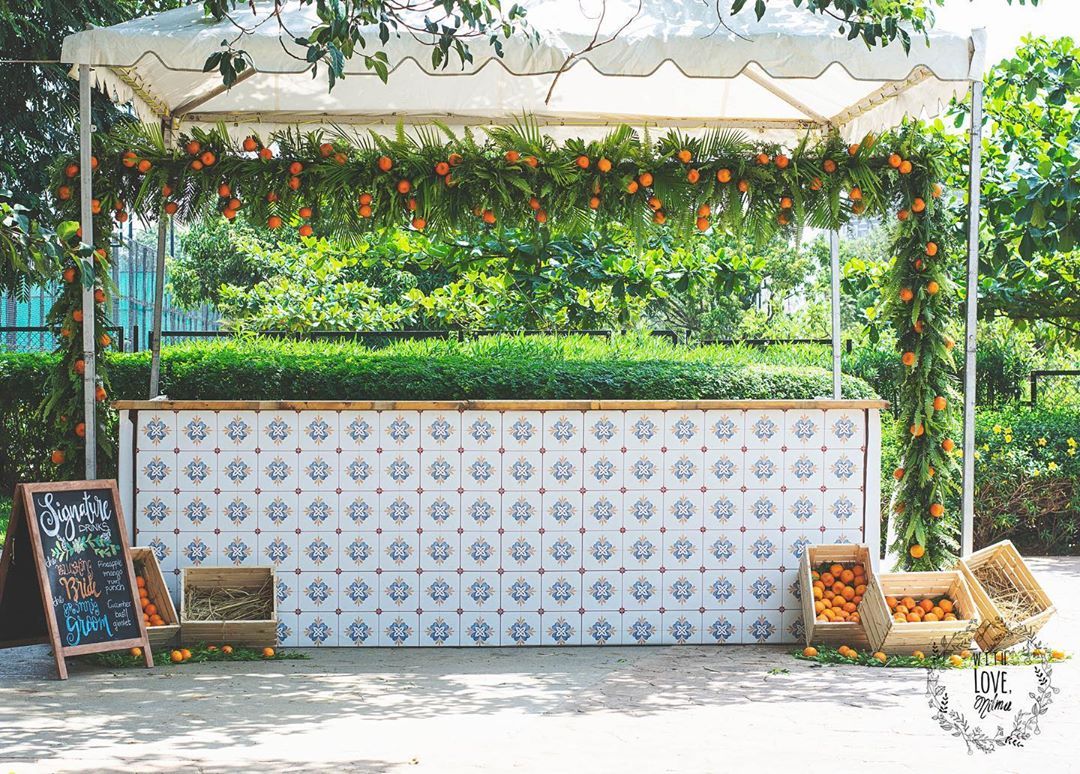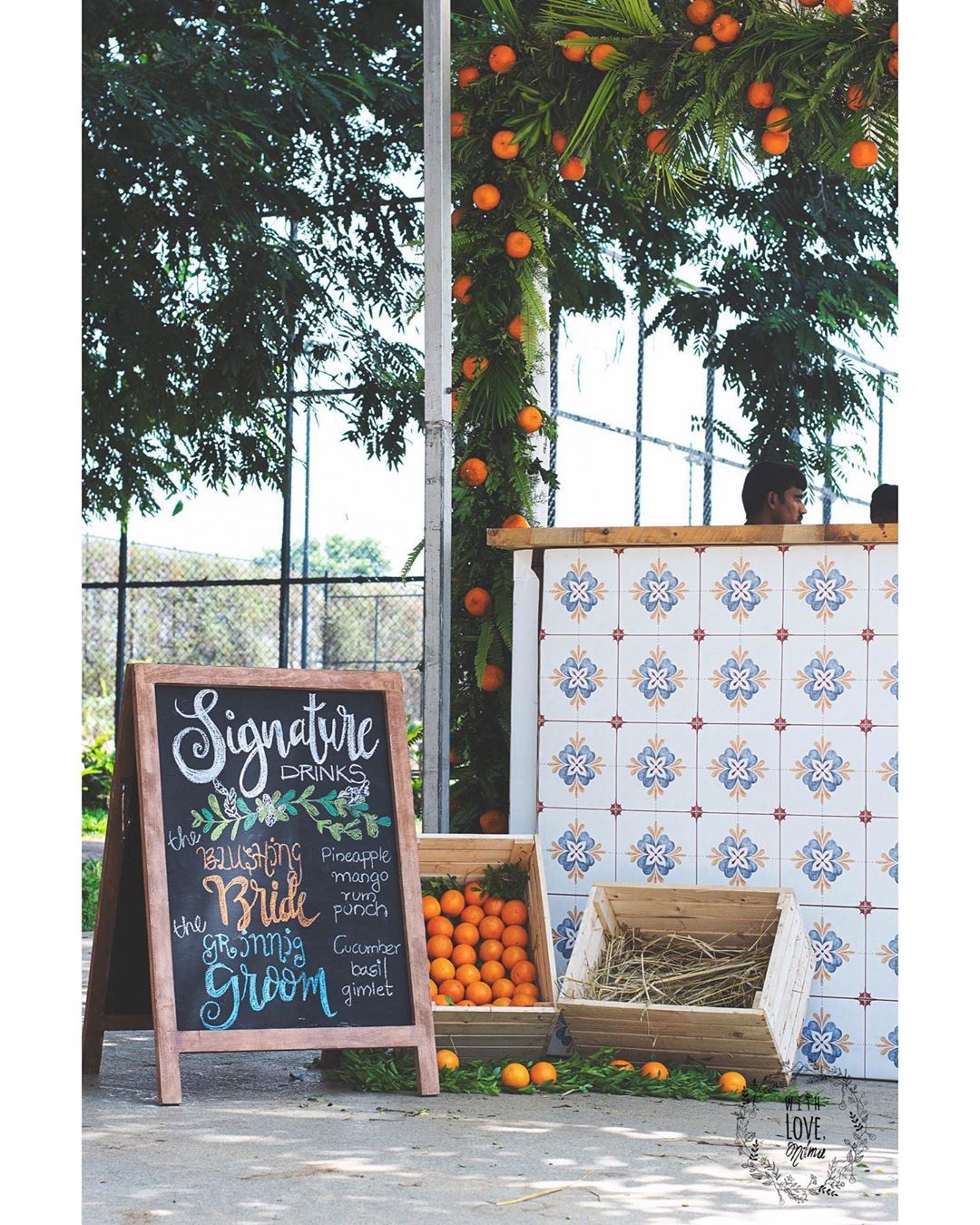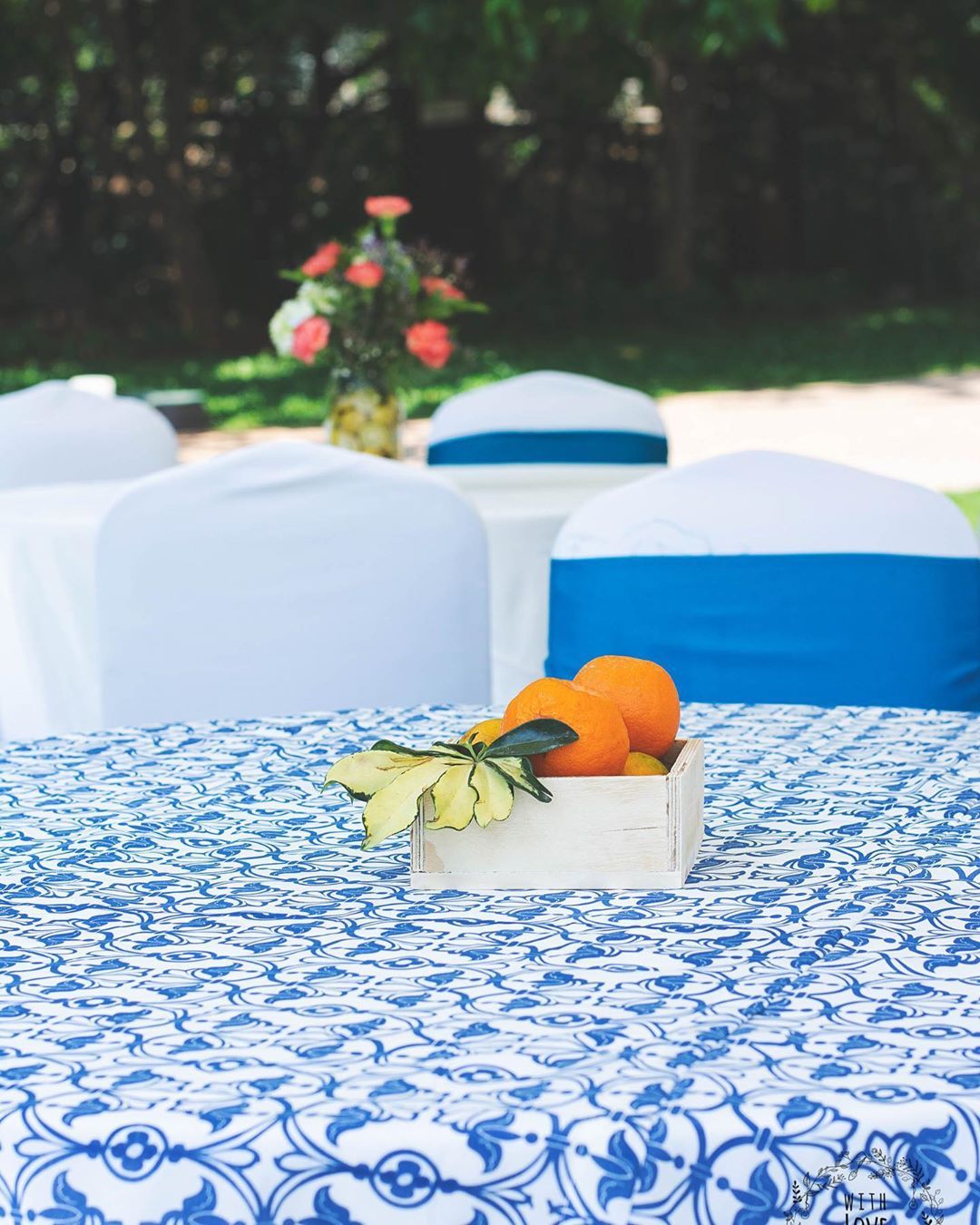 Images via With Love Nilma★ 5
This one had that gorgeous summery bar with oranges and such an amazing rustic feel to it! And how cute are those centrepieces?
Corner Table Setting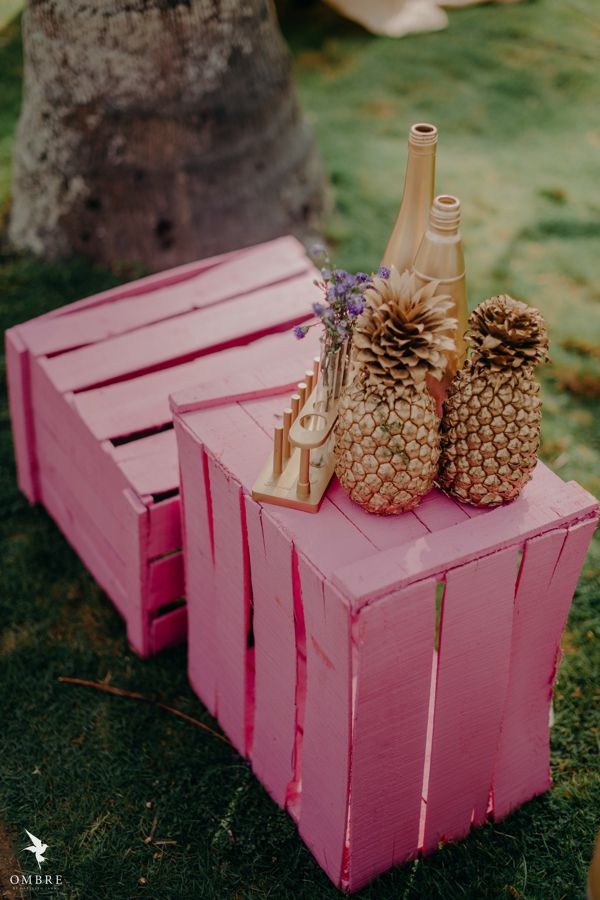 Image via The Select★ 4.9
Corner table settings also look adorable- how nice do those gold spray painted pineapples look against the poppy pink?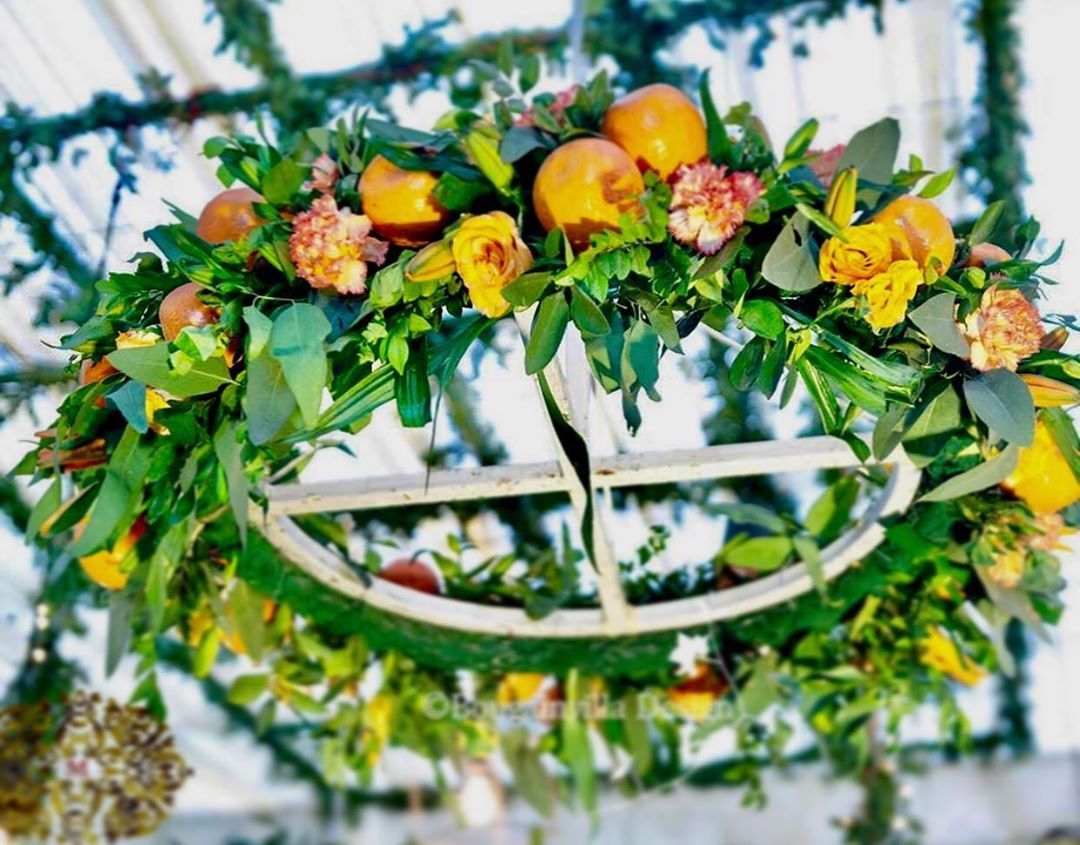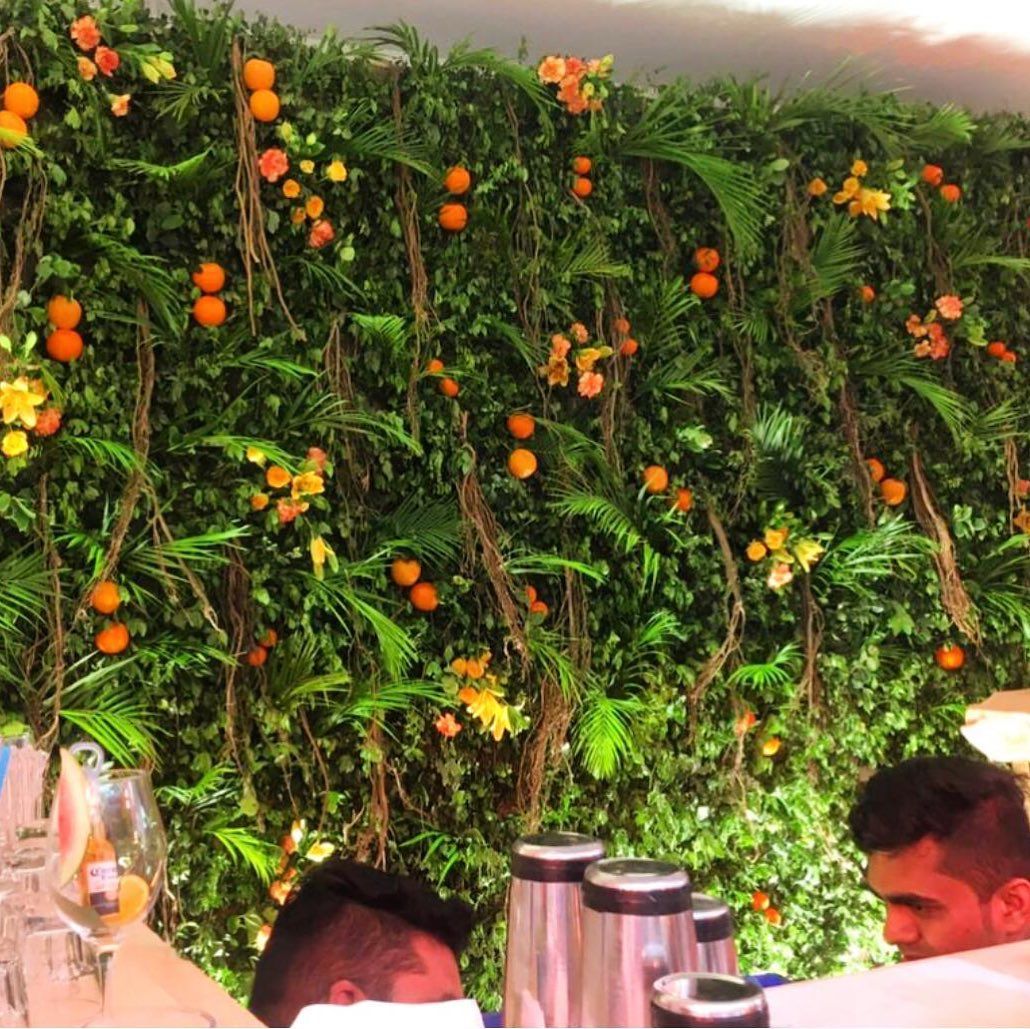 Image via Bougainvilla Design★ 4.9
This one featured orange blossoms with greens for some fruity freshness, and we loved how the fruits were a part of the trellis and the backdrop!
Easy right? If you're looking for some interesting decor for your intimate wedding, then give some seasonal fruits a shot!
Take it one notch higher with these stunning decor ideas with painted fruits!
And if you love Pineapples in your decor, you must check out how Pineapples are taking over wedding decor!
ALSO READ: Easy Peasy Photobooth Ideas For Intimate Weddings
Intimate Home Wedding On Your Mind? 20 DIY Decor Ideas You Must See!
#DecoratorsReveal – Tips That Couples Need To Know While Planning An Intimate Wedding This Year!