18+ Sentimental Ideas That Will Touch Hearts At Your Wedding
BY Soha | 26 Jul, 2019 | 3314 views | 3 min read
Your wedding is one of the biggest days of your life. So, obviously it's going to be as special as ever! But wondering how you can just add that little touch of your heart to make it a tad bit more special for your partner? We have a list!
 1. Recreate your favorite picture from your parent's wedding!
 2. How about a photo of both you and your partner, each holding a picture from your parents' wedding.
 3. Get a picture clicked just for your parents. Get it framed and surprise them, so they feel you are always around even when you aren't!
(Psst. For this one, you may bring in props to make it more personal. How about a signboard saying "I will always be your little girl"?)
 4. You can give your each set of parents a customized hankerchief with special messages embroidered on them!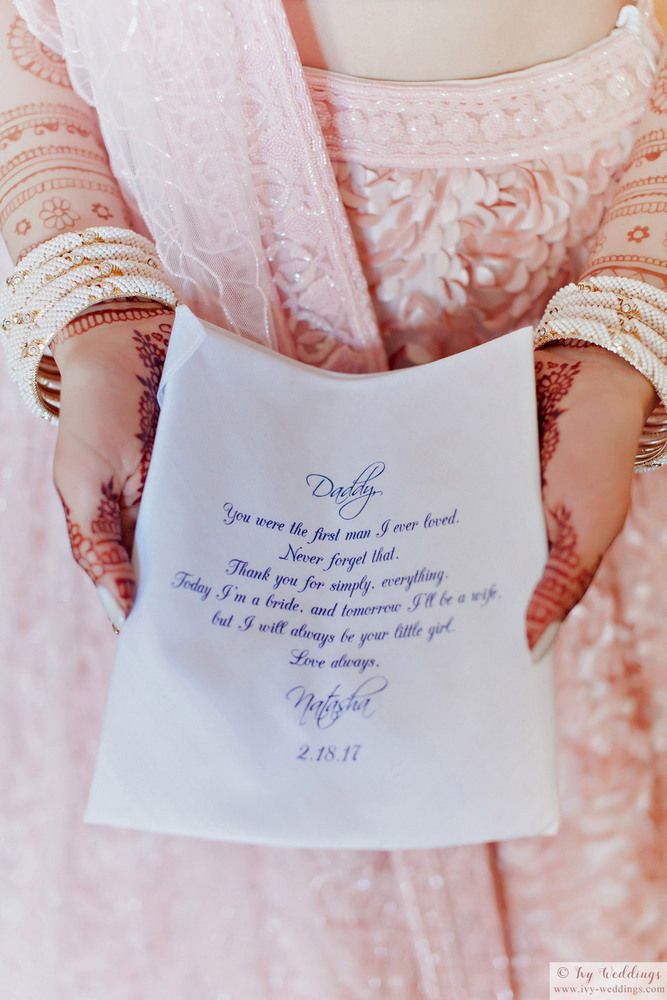 5. How about engraving something on the insides of your ring?
 6. Missing loved ones who passed away before the wedding? Honor them at your wedding in sweet little ways, like this bride did by carrying her deceased father's photo with her.
 

 

View this post on Instagram

 
 7. Dedicate an entire walkway or a corner to both of yours' family members- past and present- and their pictures?
 8. Have a cousin who couldn't make it to your wedding because of exams or a missed flight? Make sure they're still a part of it all but poutting their pictures inside mason jars in a dedicated corner.
 9. Weddings bring families together, so why leave your pupper behind.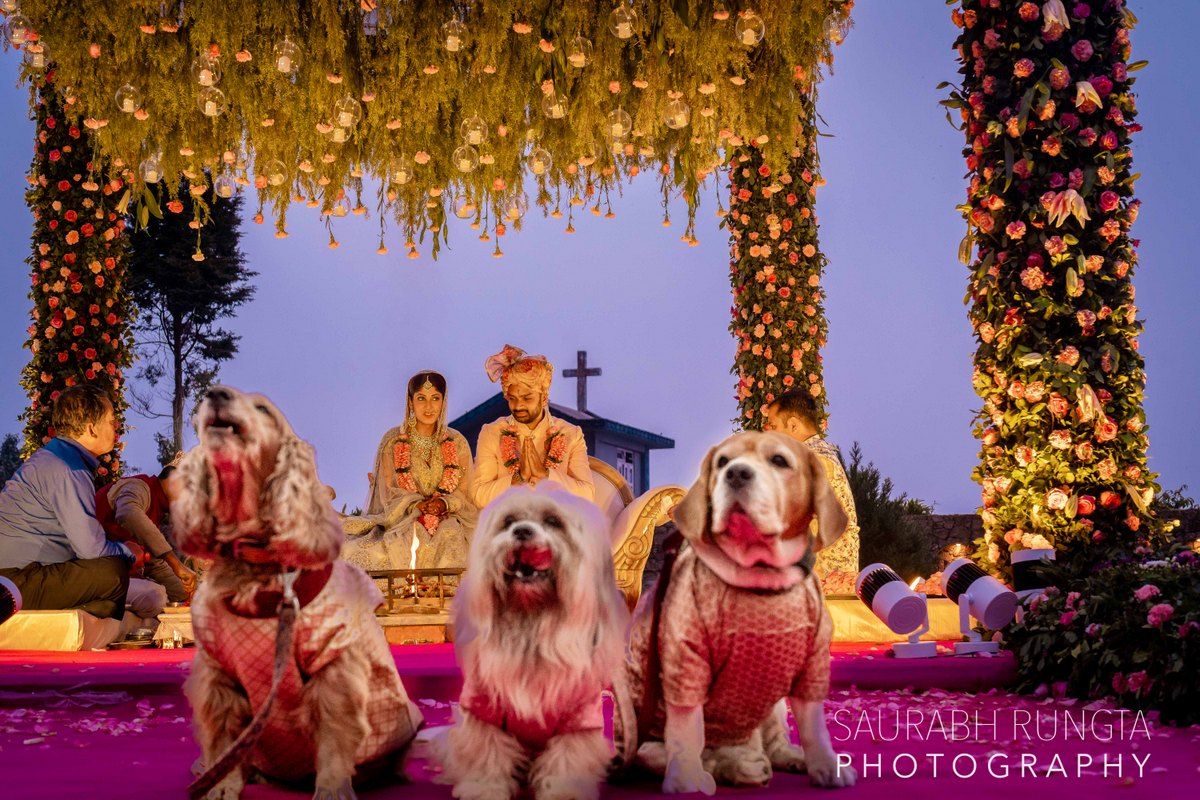 From Khushboo & Saurabh's wedding
 10. How about writing a quick letter or a note to your soon-to-be-husband, describing your nervousness, excitement and everything in between, and have it delivered to him right before the ceremony?
 11. You can also attach photo charms of your family members on your bouquet to make it a tad bit more special!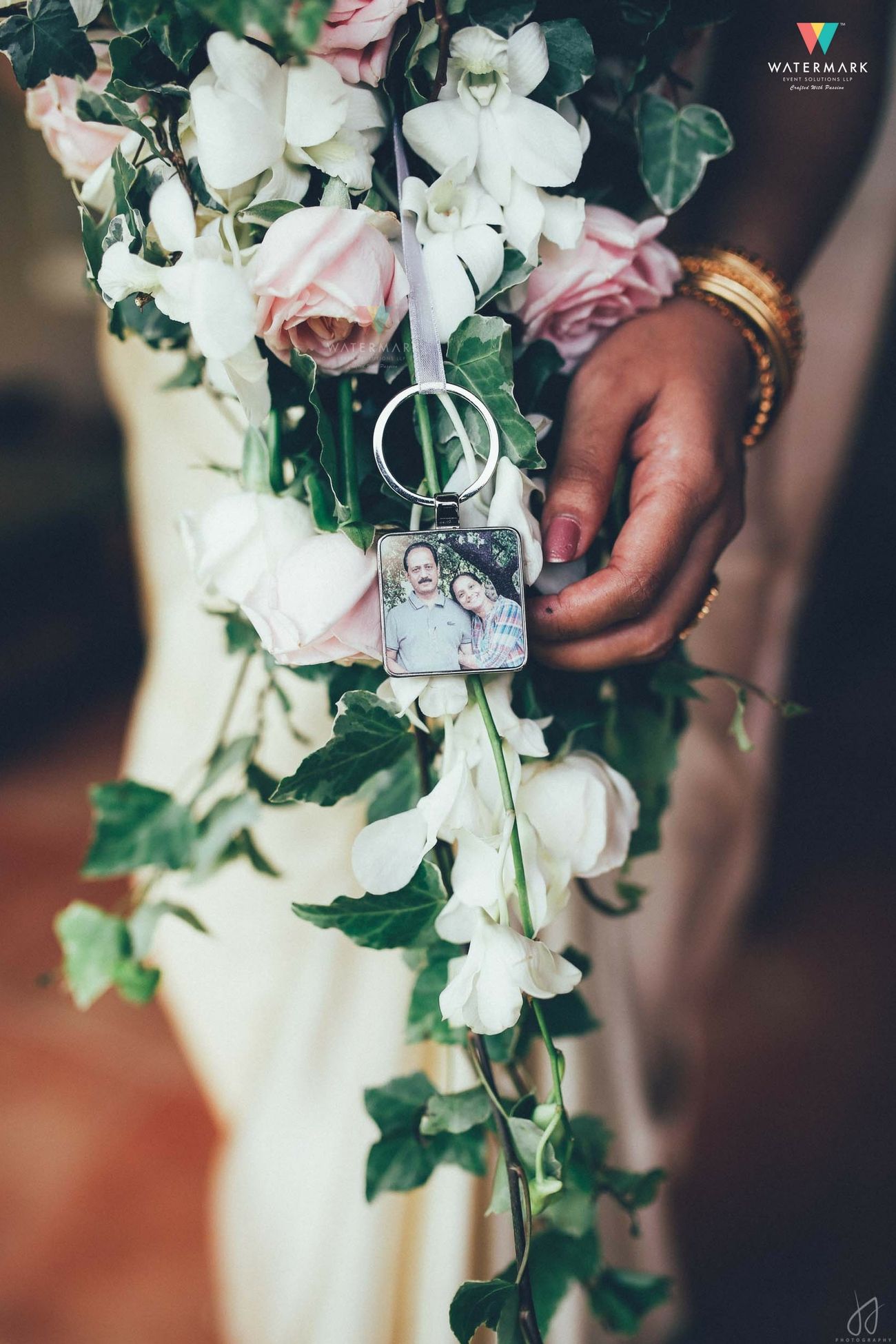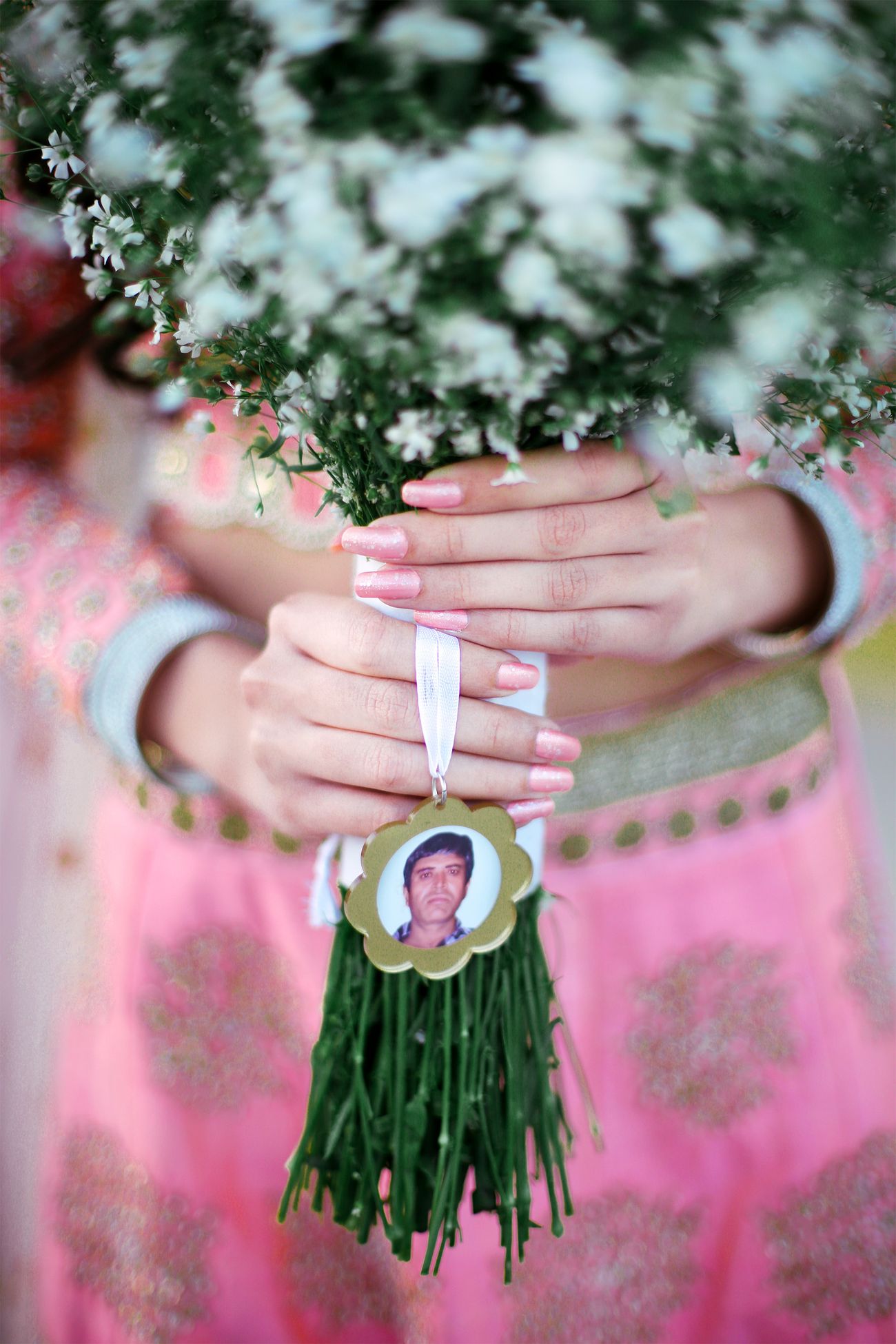 Via Watermark Event Solutions★ 4.8 and Shivansh Weddings
 12. Have you known each other for years? How about recreating your first pictures together?
 13. Get a precious picture with your youngest bridesmaid and make sure you keep it safe. Maybe hand it over to her when it's her wedding? :')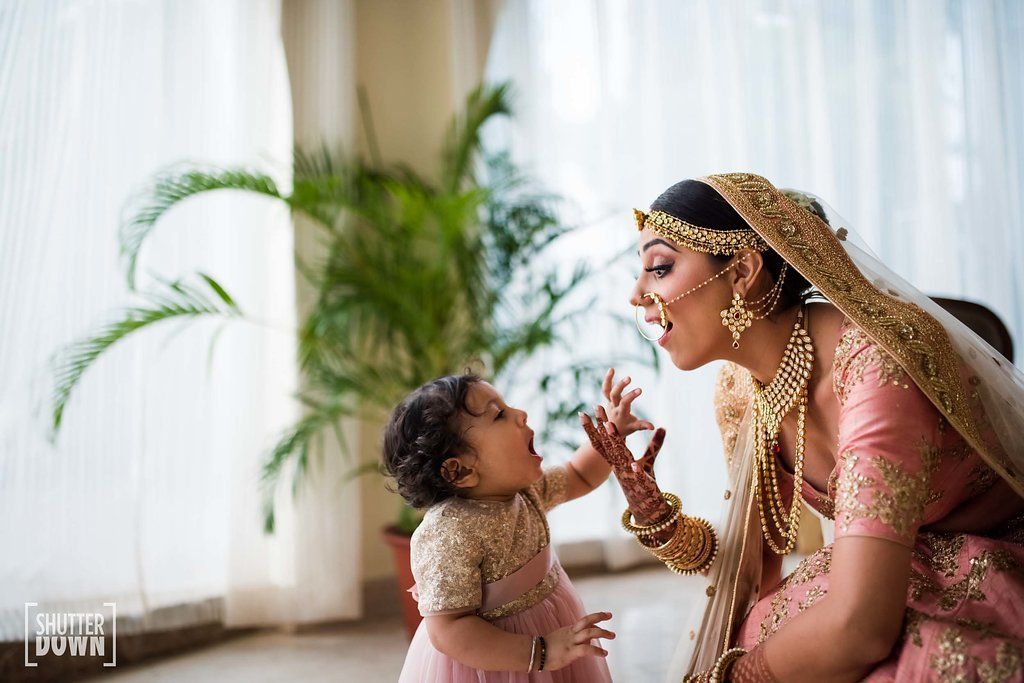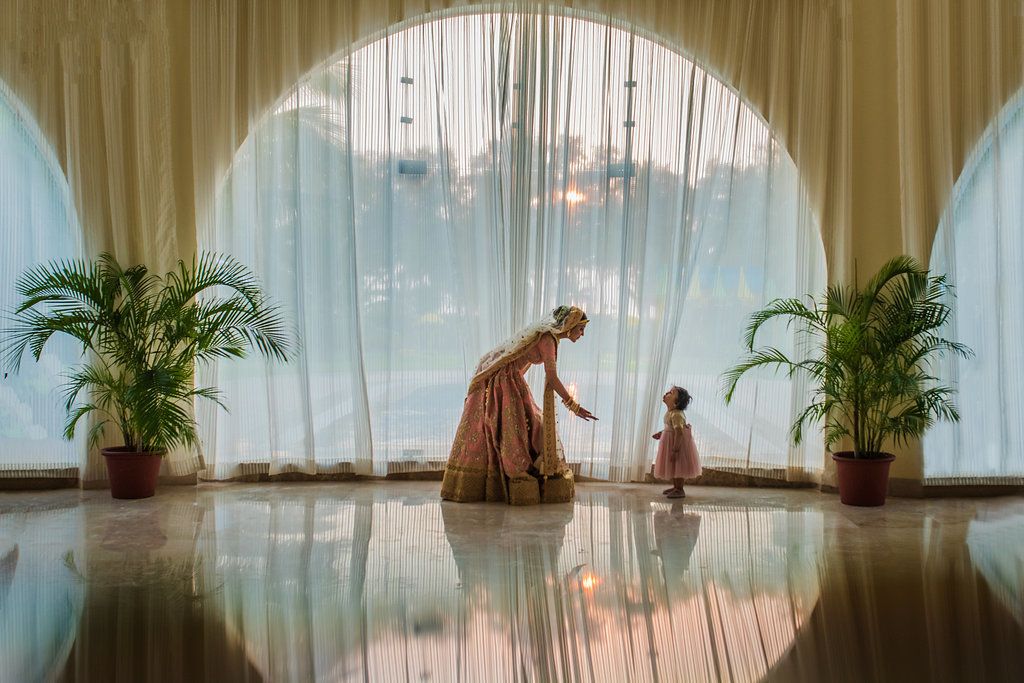 Shutterdown - Lakshya Chawla★ 4.9
 14. Thinking of that pawrfect engagement picture? Here you go!
 15. For a one of a kind experience, get a live artist like this couple did to capture all the action LIVE as it is happening.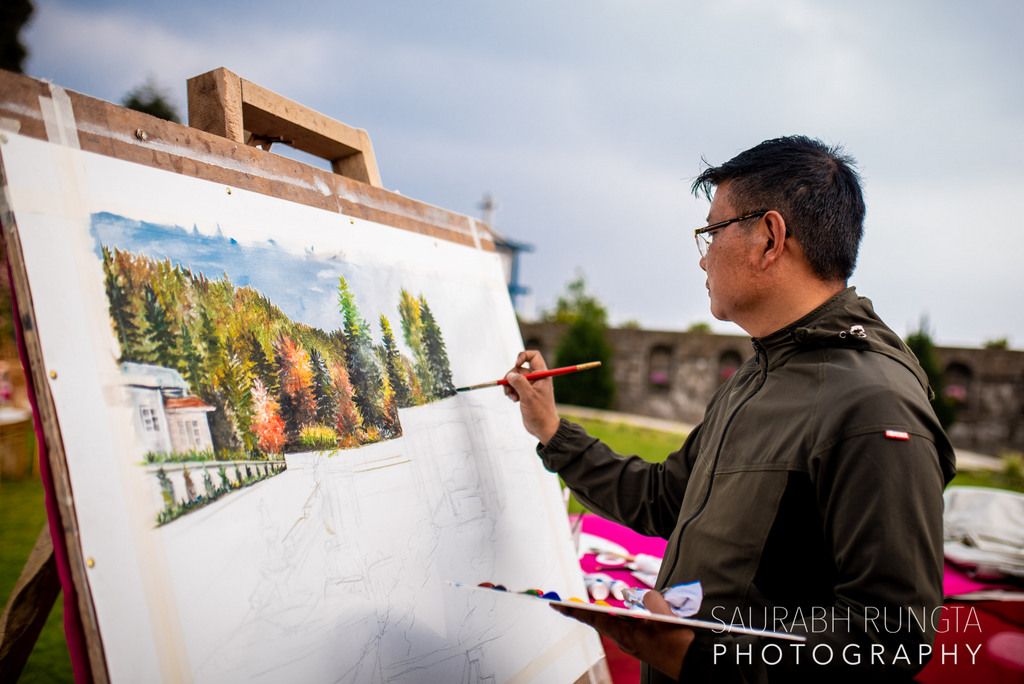 From Khushboo & Saurabh's wedding
 16. Have a 'notes for the couple' corner and let 'experienced' relatives leave in their suggestions and tips!
 17. Spice things up a little and play interesting games! How about a 'Find Your Bae' like this couple did?
 18. Send out personalized favors to make them keep revisiting your wedding even years after you have taken your vows!
 19. How about thanking each of your guests individually with a thank-you note at the dinner table?