20 Brides Who Wore The Prettiest Lehengas in 2018: WMG Roundup!
BY Sakshi | 18 Dec, 2018 | 9967 views | 4 min read
Another year, another round-up.. 2018 literally flew by! But this was one year when the brides really upped their game, and we were witness to that! 2018 saw some of the prettiest, trendiest, most offbeat lehengas picked by some very trendy and fashion-forward brides! Here are the best lehengas we spotted on 2018 brides- the ones you guys loved on the WMG app, the ones that got the most amount of love on Instagram, and from us of course :P
This bride's offbeat choice which looked so exceptional!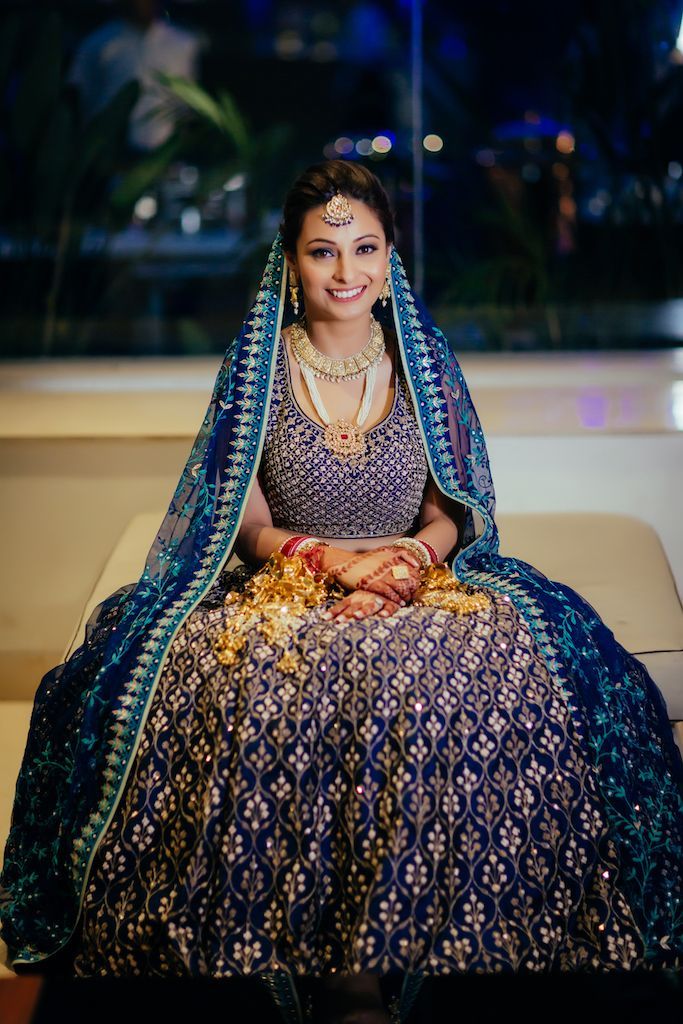 Image via Pracheta and Shrey (Delhi); Lehenga by Anita Dongre★ 4.9
How often do you see brides wear blue? This one did and looked fabulous in that pretty Anita Dongre creation!
This bride's rich ombre lehenga which was so glorious!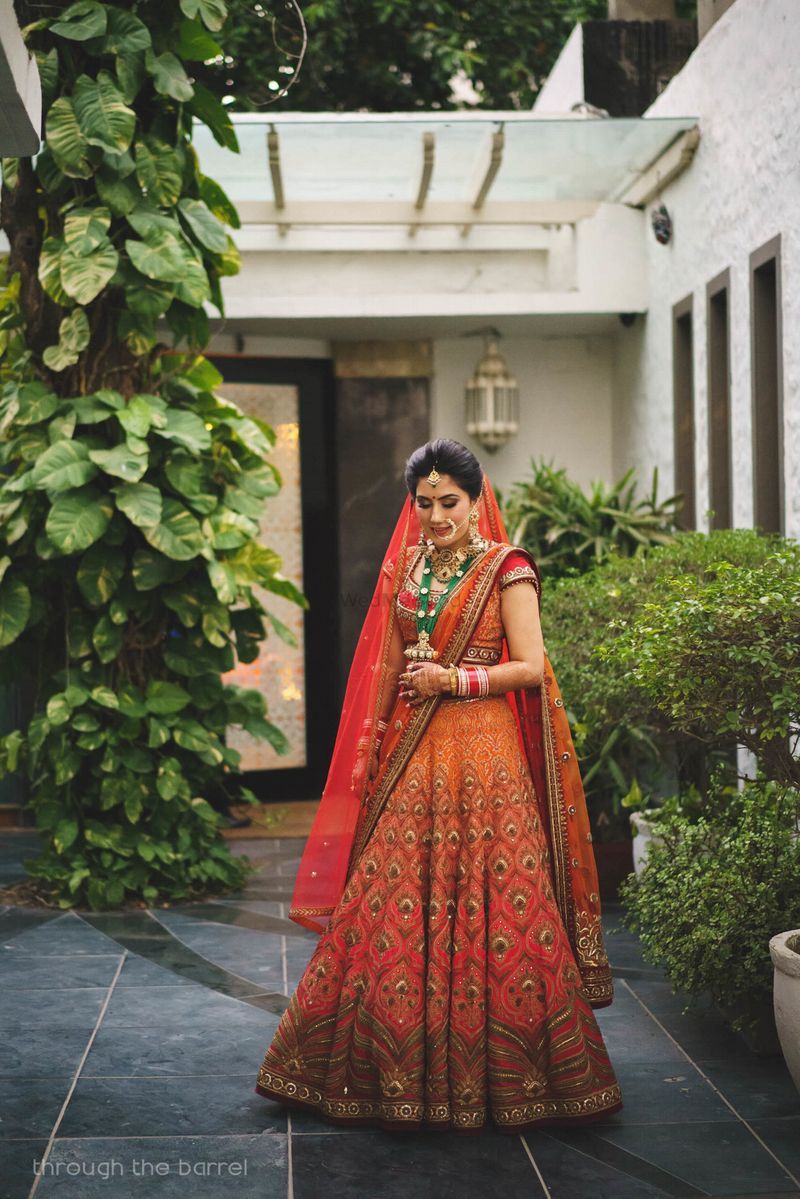 Image via Akansha and Hersh (Delhi); Lehenga by Tarun Tahiliani★ 4.8
This one is beyond gorgeous- love the ombre effect and the peacock-inspired design!
This bride who wore not one, but two of our fave lehengas!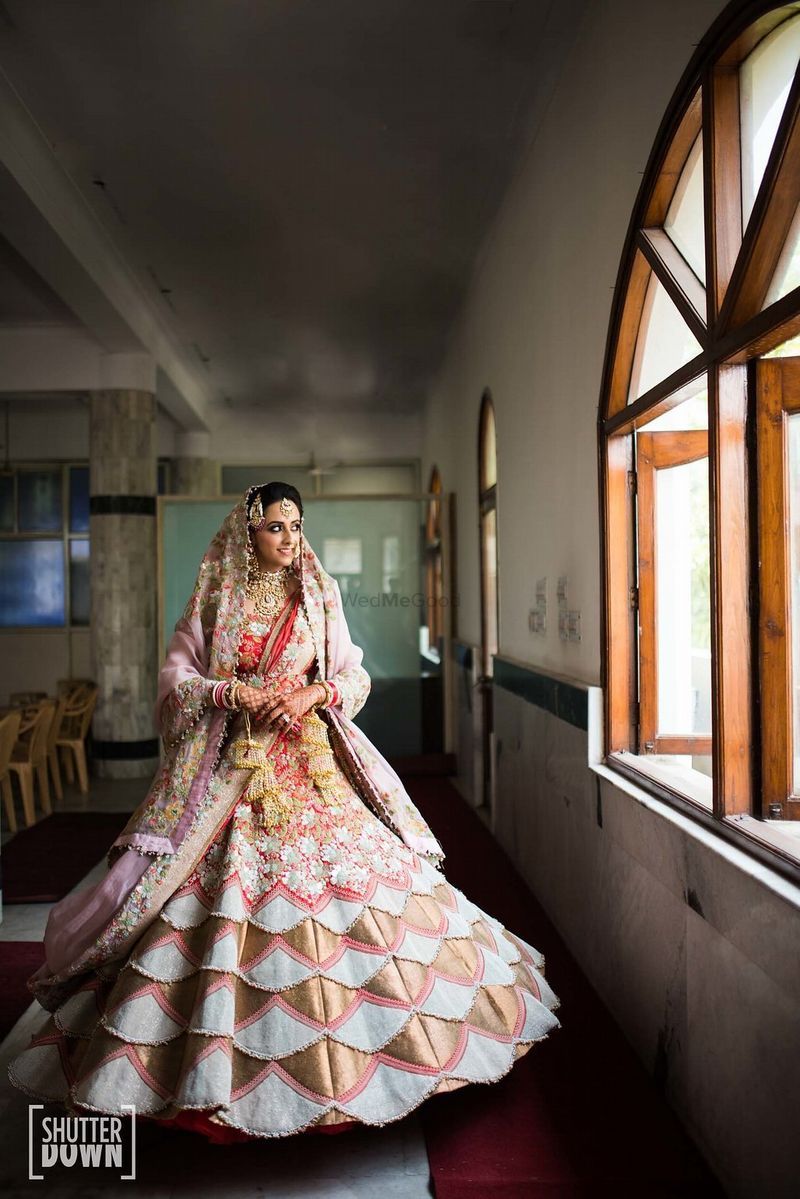 Image via Shreya and Prithviraj (Delhi); Lehengas by Anamika Khanna★ 5 and Varun Bahl
What can we say, we are in love!
This bride's aubergine lehenga which has become a personal fave!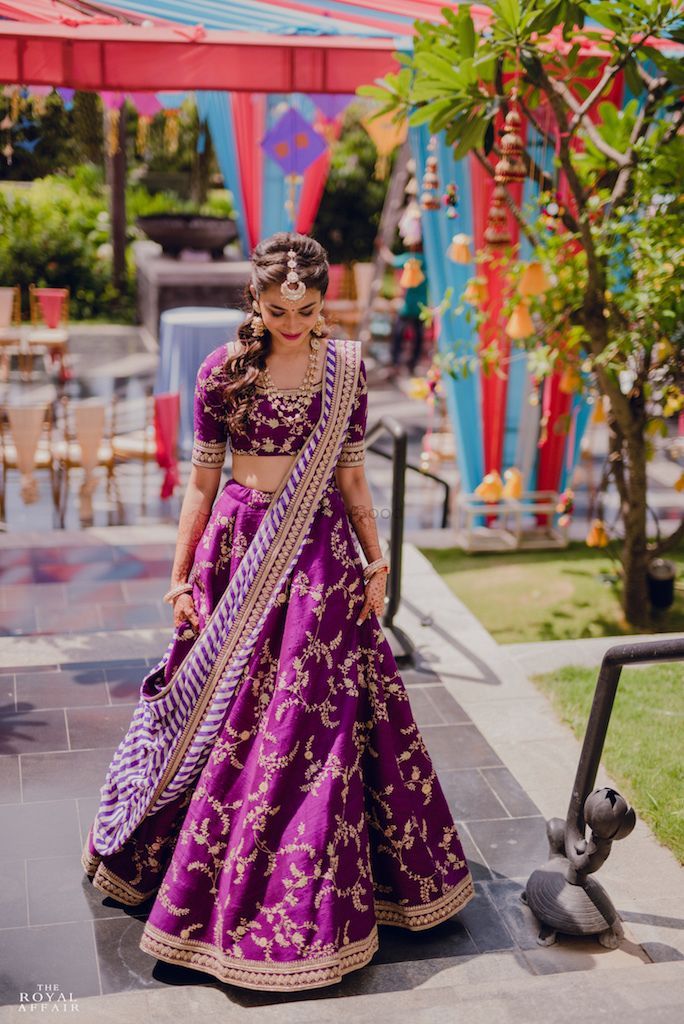 Image via Chetna and Naitik (Chennai); Lehenga by Sabyasachi Mukherjee★ 4.9
Totally legit in love with this one! Might just be one of our all-time faves!
This red one that has such a modern vibe!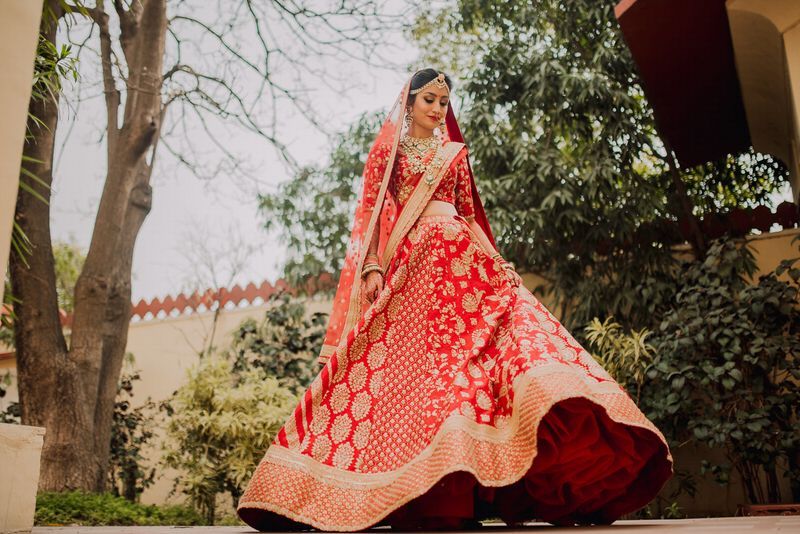 Image via Ambika and Athang (Jaipur); Lehenga by Sabyasachi Mukherjee★ 4.9
So bright and happy- red and gold, but done so differently!
Or this lavender one which is so princess-like!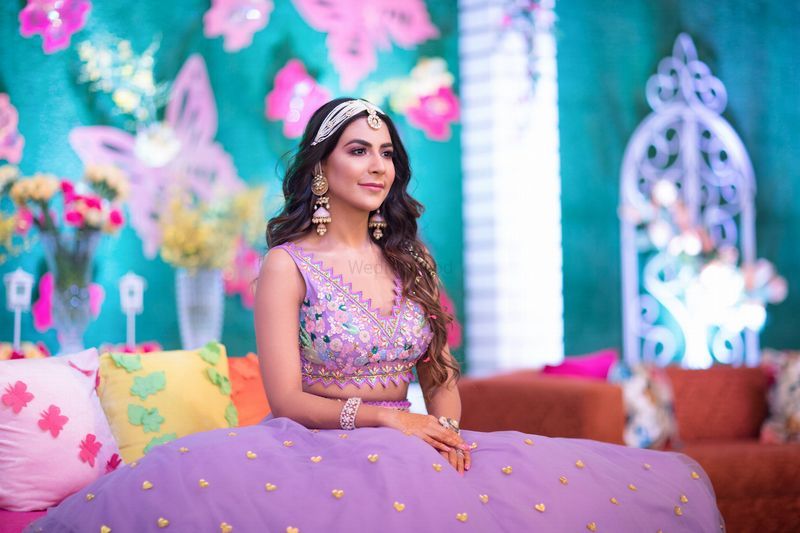 Image via Divya and Karan (Delhi); Lehenga by Papa Dont Preach
Full on princess vibes with this one! Love it!
This Benarasi beauty which was simple but so elegant!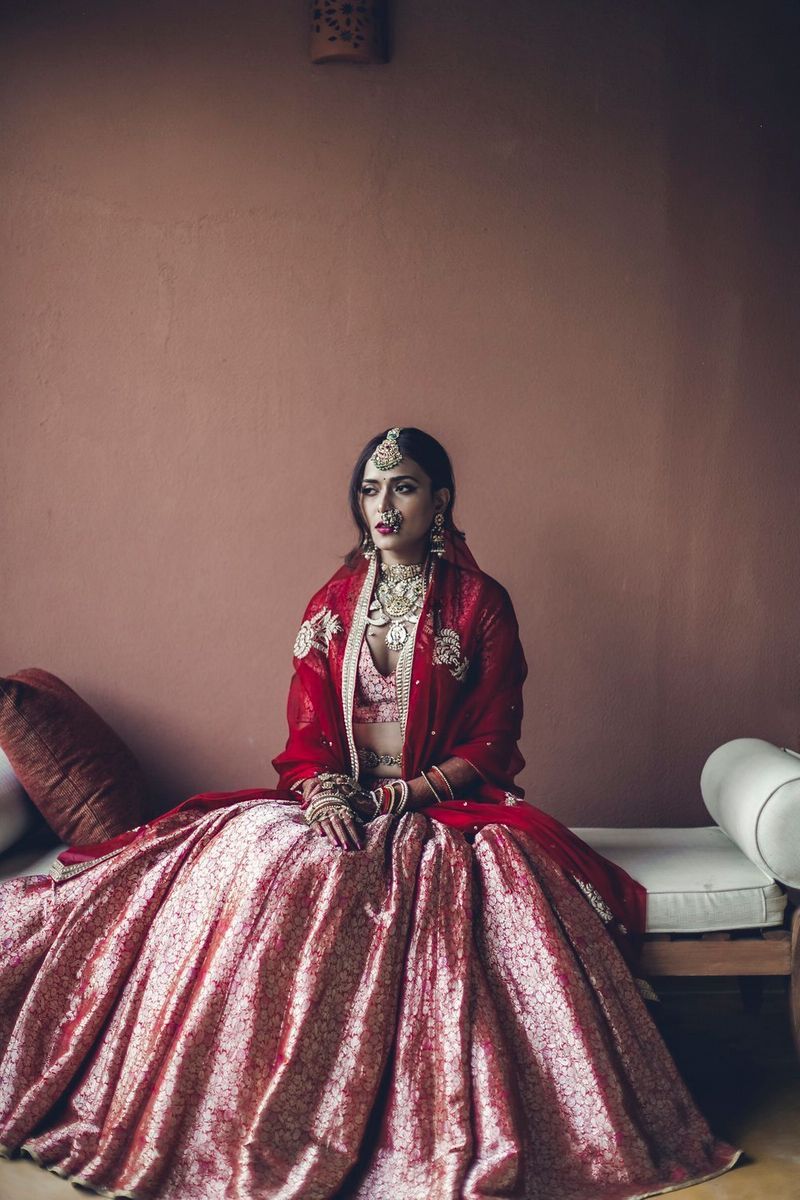 Image via Sanaa and Parth (Goa); Lehenga by Raw Mango★ 5
This bride did everything differently, and we love how it all worked!
This burnt Sienna one that was so unique!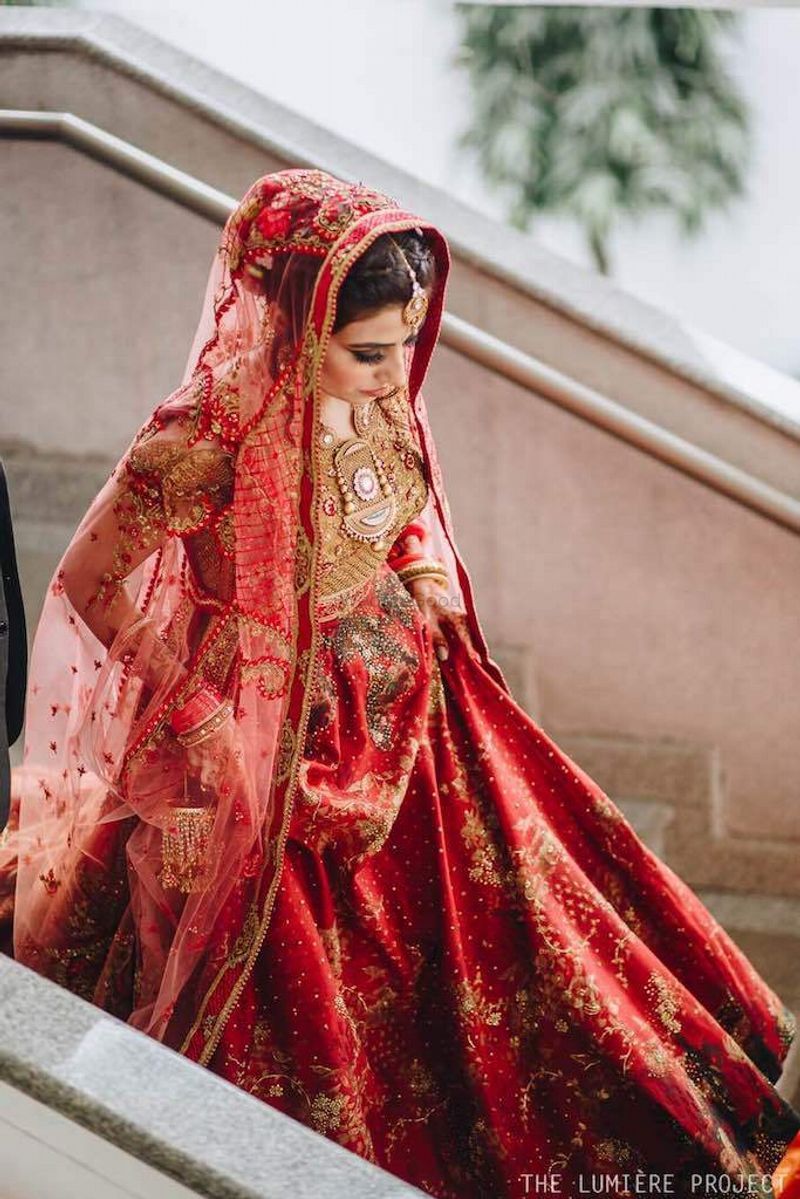 Image via Amanjeet and Abhimanyu (Delhi); Lehenga by Sulakshana Monga 
Rich, with such a unique new hue! 
This bride's dusty peach lehenga which was so offbeat and dreamy!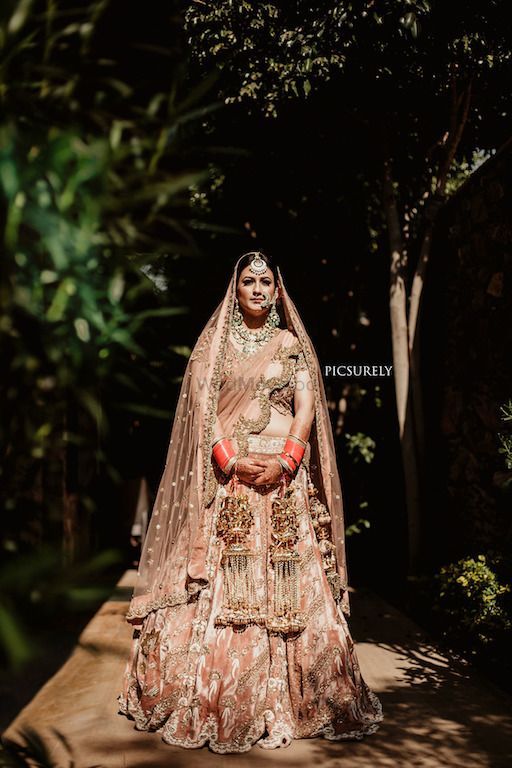 Image via Ninotchka and Angad (Udaipur); Lehenga by Gazal Gupta 
This one also stood out for the shade- pastel done so differently!
This one which was so offbeat and modern!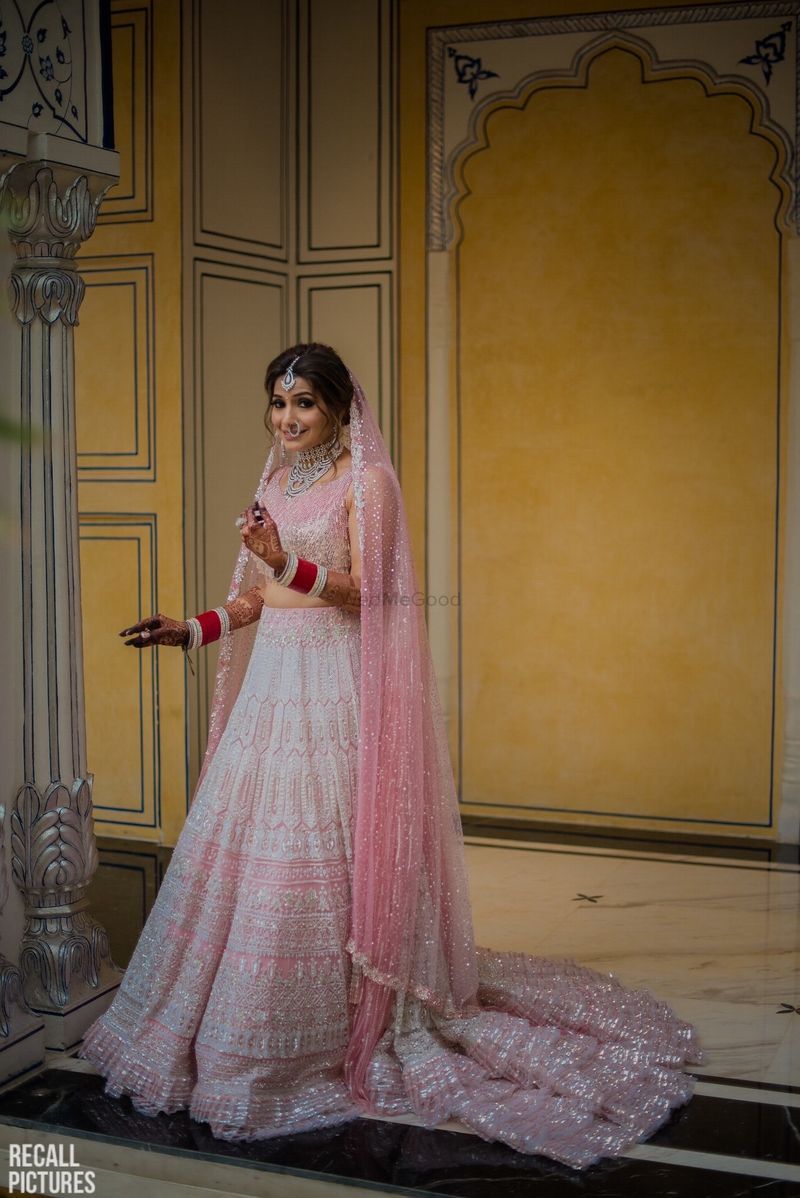 Image via Silky and Sarvesh (Jaipur); Lehenga by Manish Malhotra
This was a stunner of a bride with such a modern look!
This beige lehenga which was a class apart!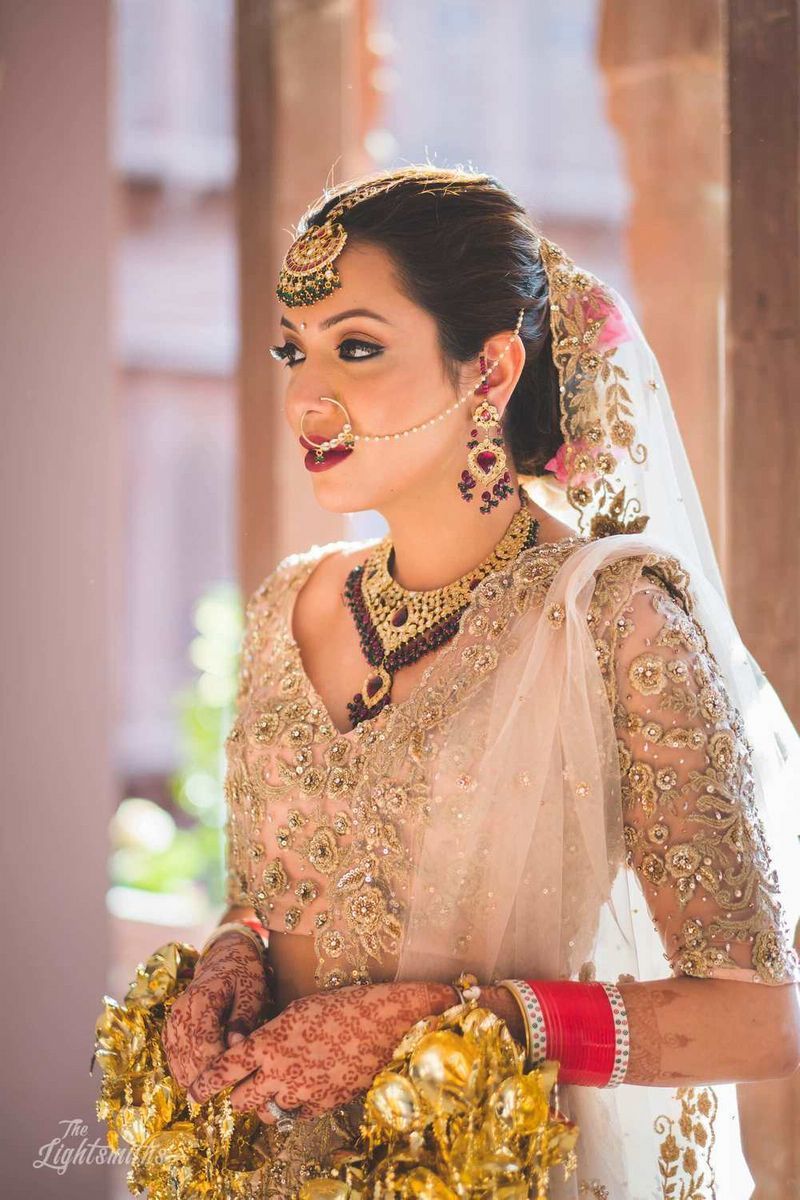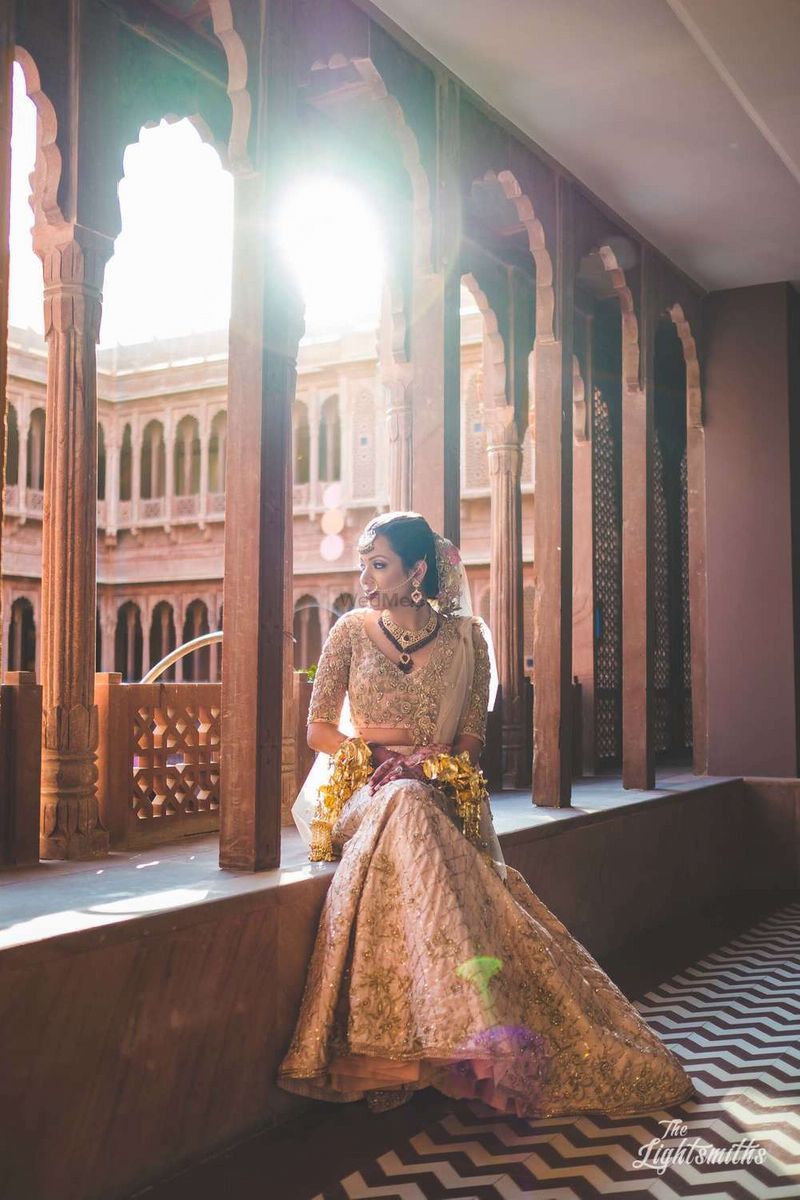 Image via Malavika and Siddhant (Bikaner); Outfit by Christina W T★ 4.9  
How can anyone not love that one? Especially when the colour is so 'not bridal'!
This bride's pretty seafoam lehenga that wowed us!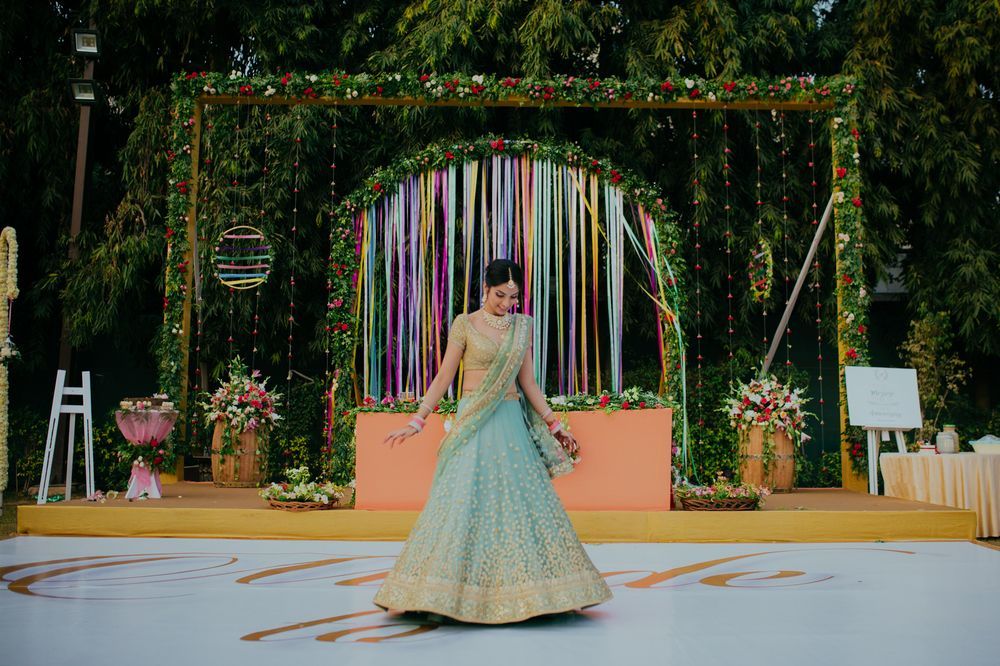 Image via Gautam and Mansha (Delhi); Lehenga by Sabyasachi Mukherjee★ 4.9
Another fresh choice which we absolutely adored!
This bride's saffron-hued lehenga which is so fresh!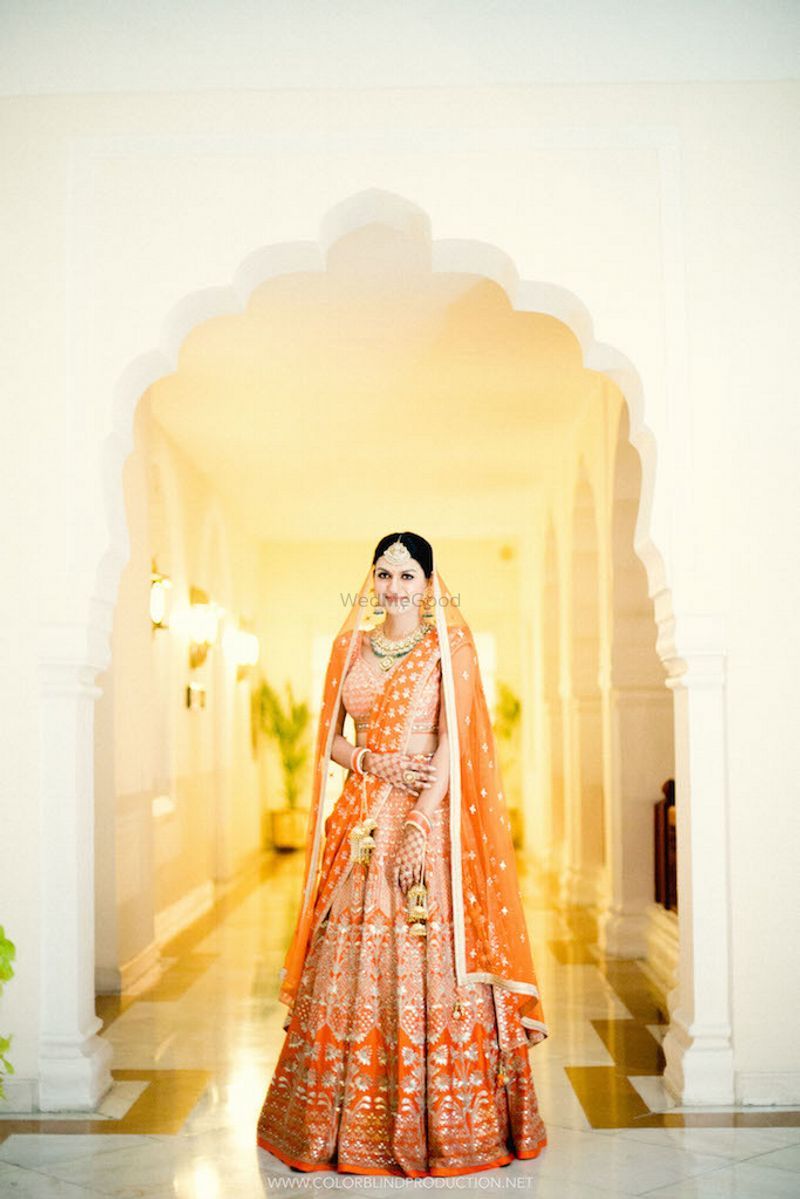 Image via Misha and Jai (Jaipur); Lehenga by Anita Dongre
Traditional with a twist- love how the orange looks so unique as opposed to a traditional red lehenga!
Or this one in pink with embellished Benarasi?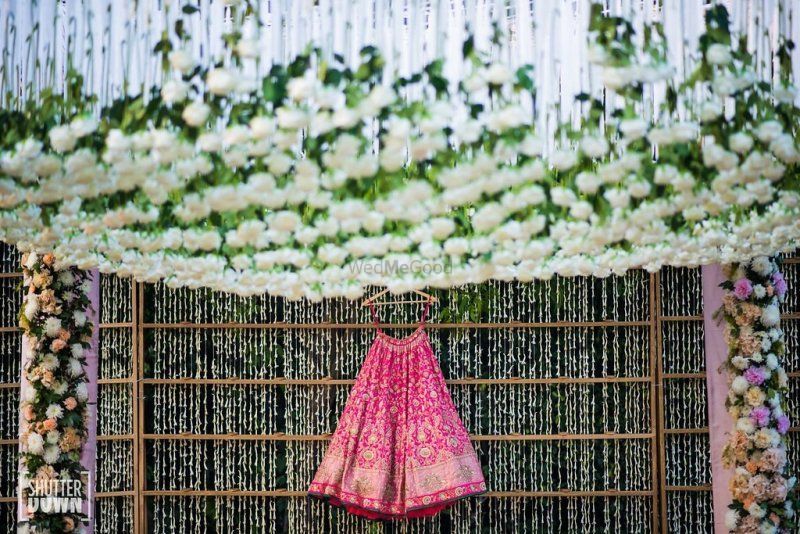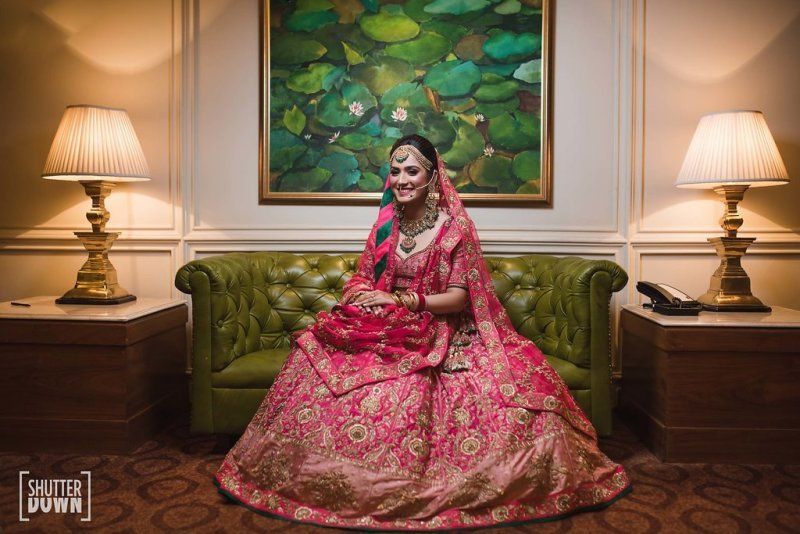 Image via Rishika and Akhill (Delhi); Lehenga by Tisha by Tisha Saksena
One word- gorgeous!
This one that's such a subtle beauty!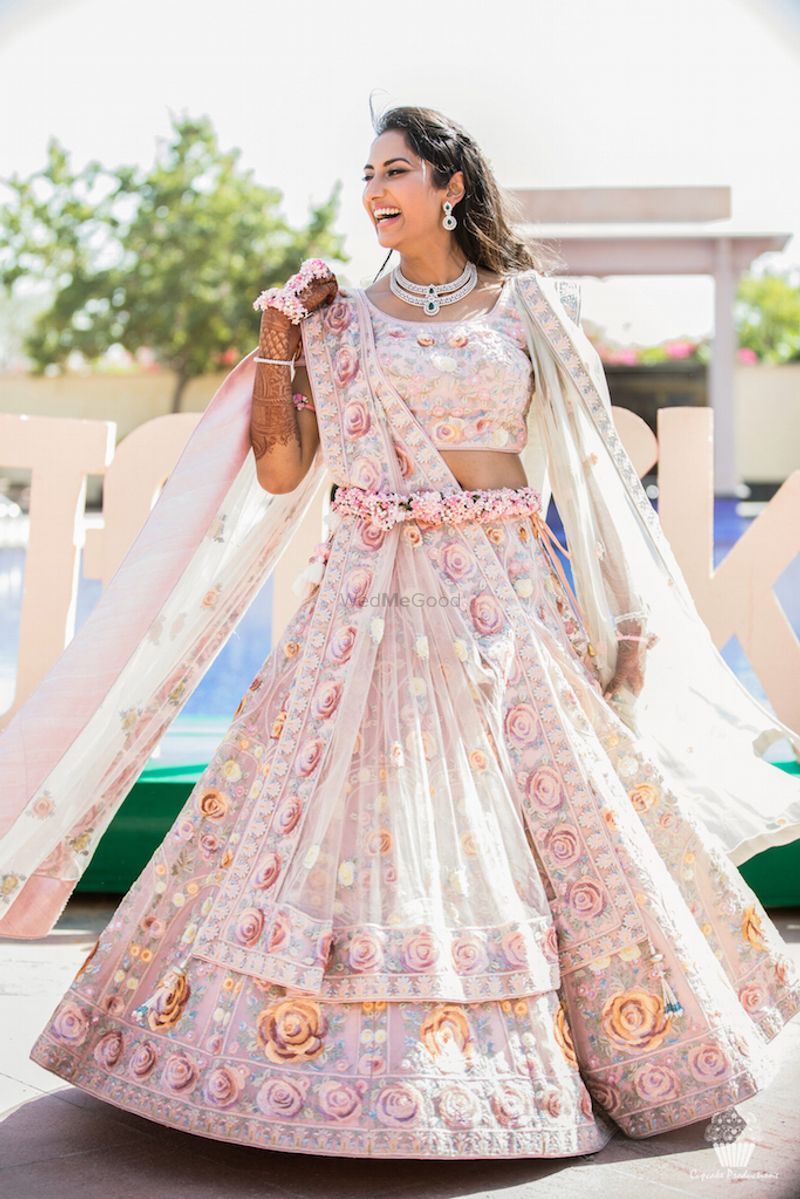 Image via Tanya and Kapil (Jodhpur); Lehenga by Manish Malhotra 
The threadwork pops so well but so so subtly!
This bright and pretty one that makes fuchsia look amazing!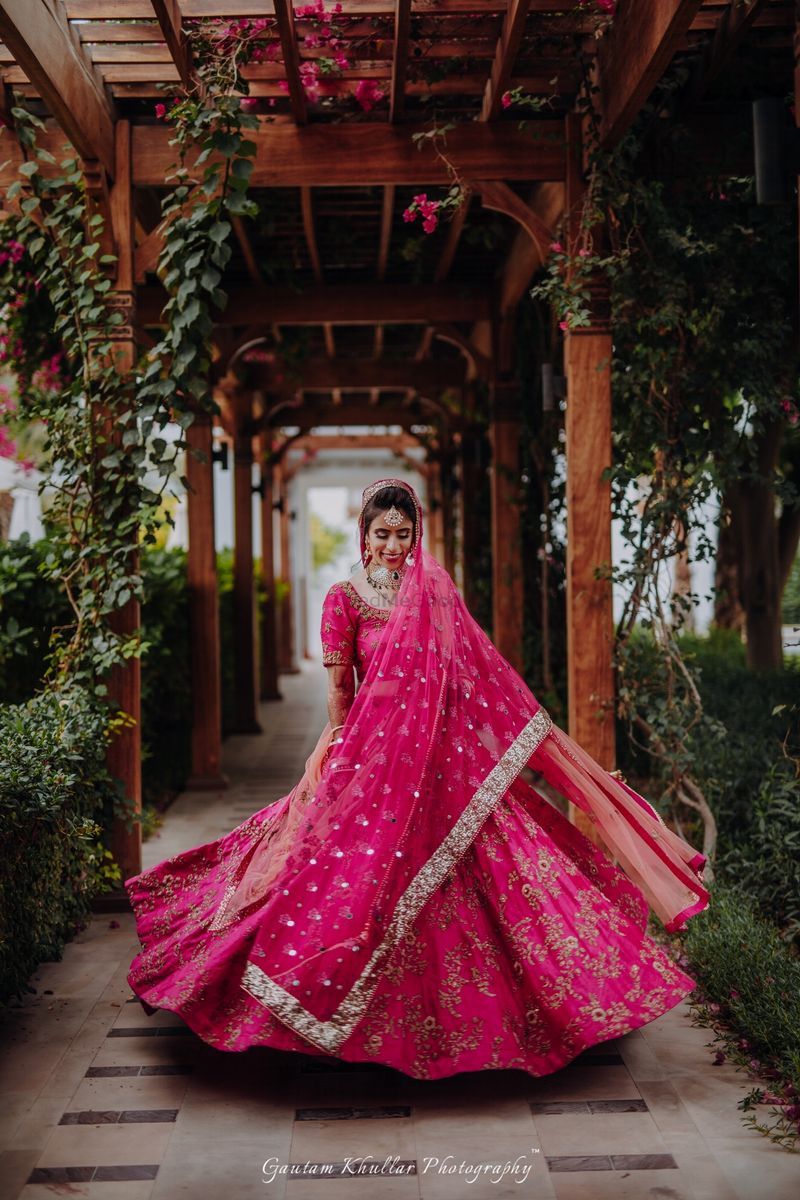 Image via Kanak and Shan (Dubai); Lehenga by Shyamal Bhumika★ 3.7
Happy happy and so bright! It's simple yet so bridal!
Or this pink and mint melange that is so beautiful!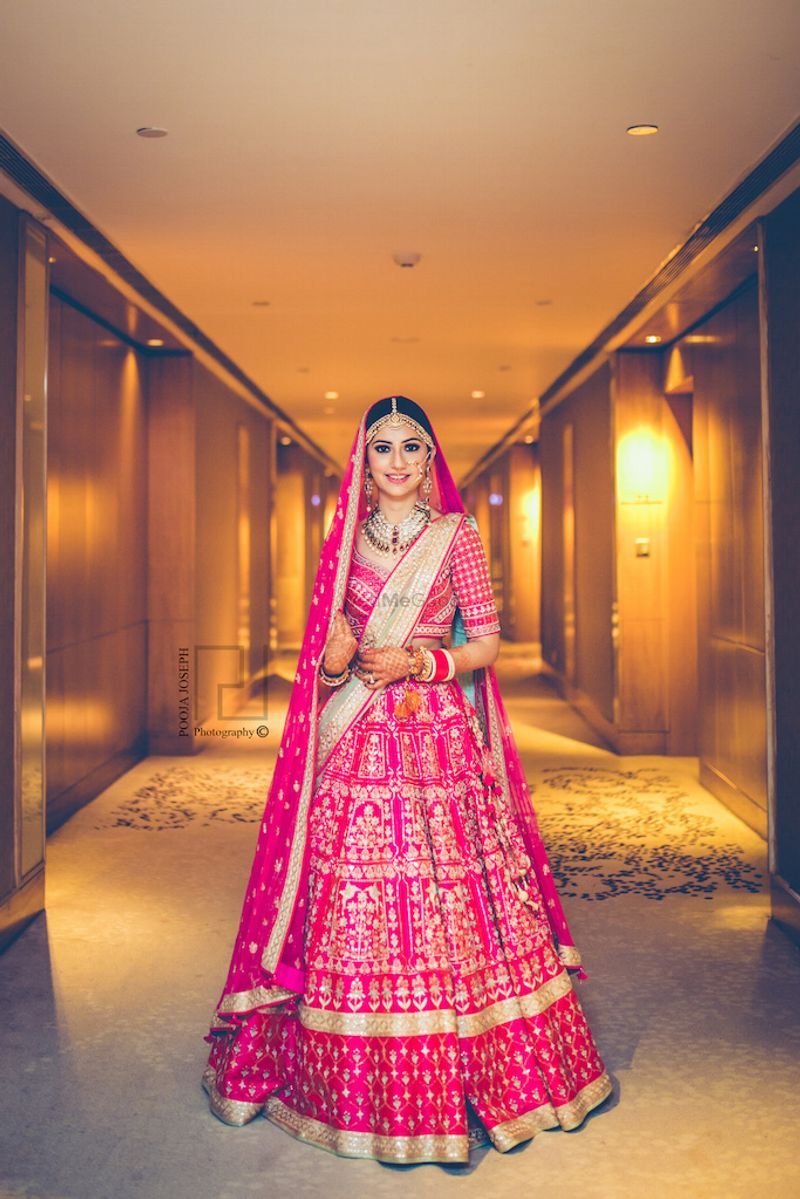 Image via Gauri and Anshuman (Delhi); Lehenga by Anita Dongre
Another one in fuchsia done right!
This pretty pastel gorgeousness!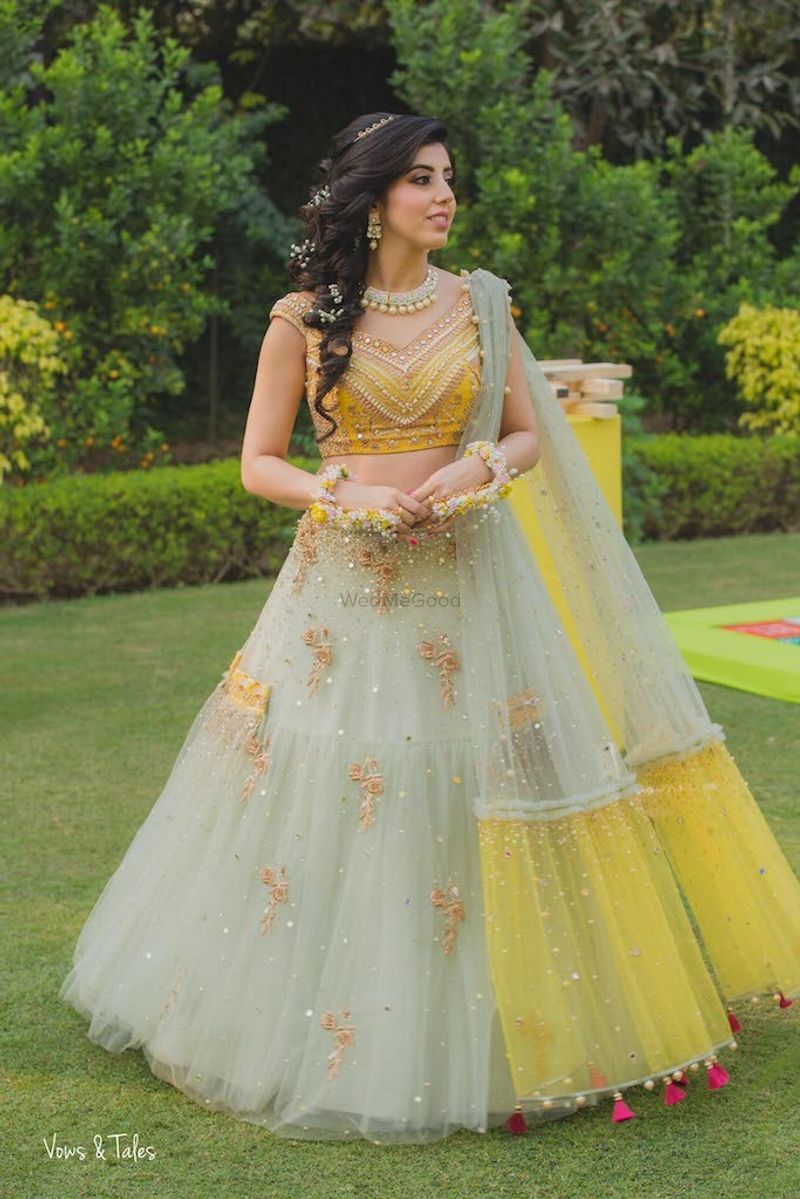 Image via Vasundhara and Shrey (Delhi); Lehenga by MonikaNidhii
The vibes from this one are so Disney-princess like!
This happy yellow lehenga that's a winner for sure!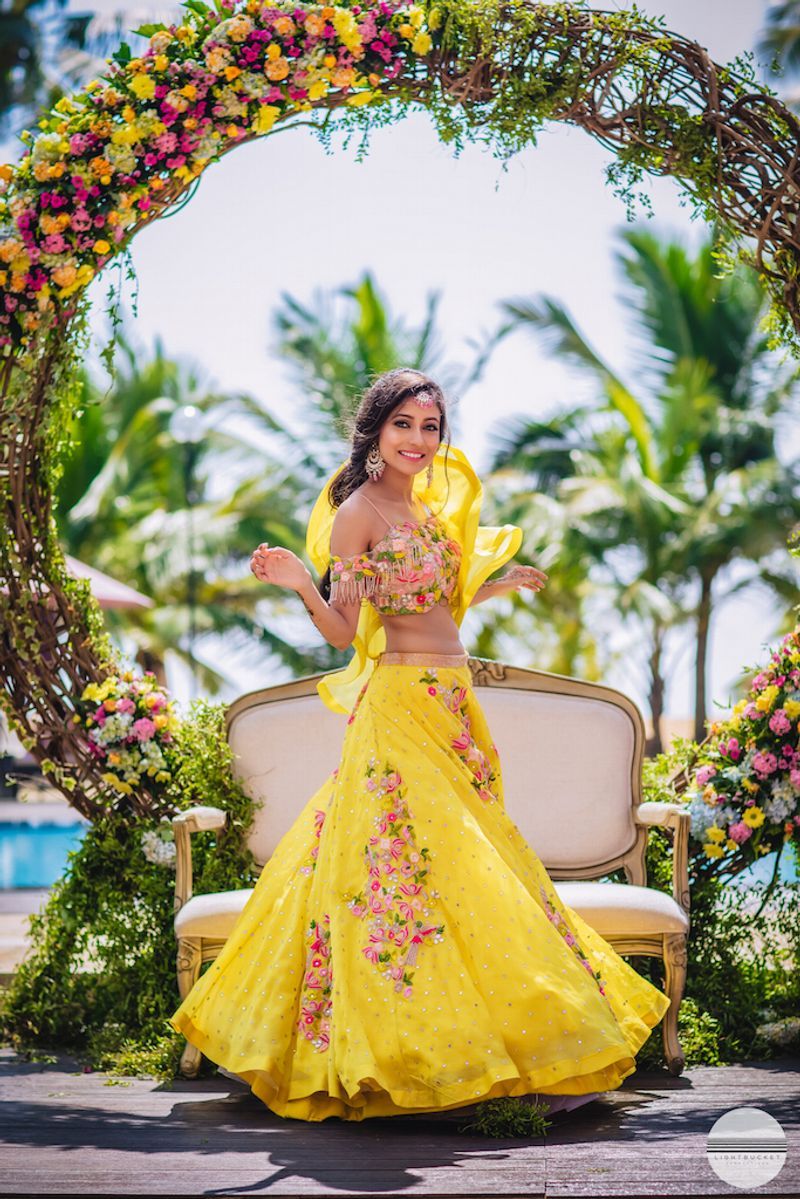 Image via Soumya and Gagan (Bangalore); Lehenga by Soumya Nandivada 
The bride designed it herself, and we love how fresh it is!
This grey one that's understated but gorgeous!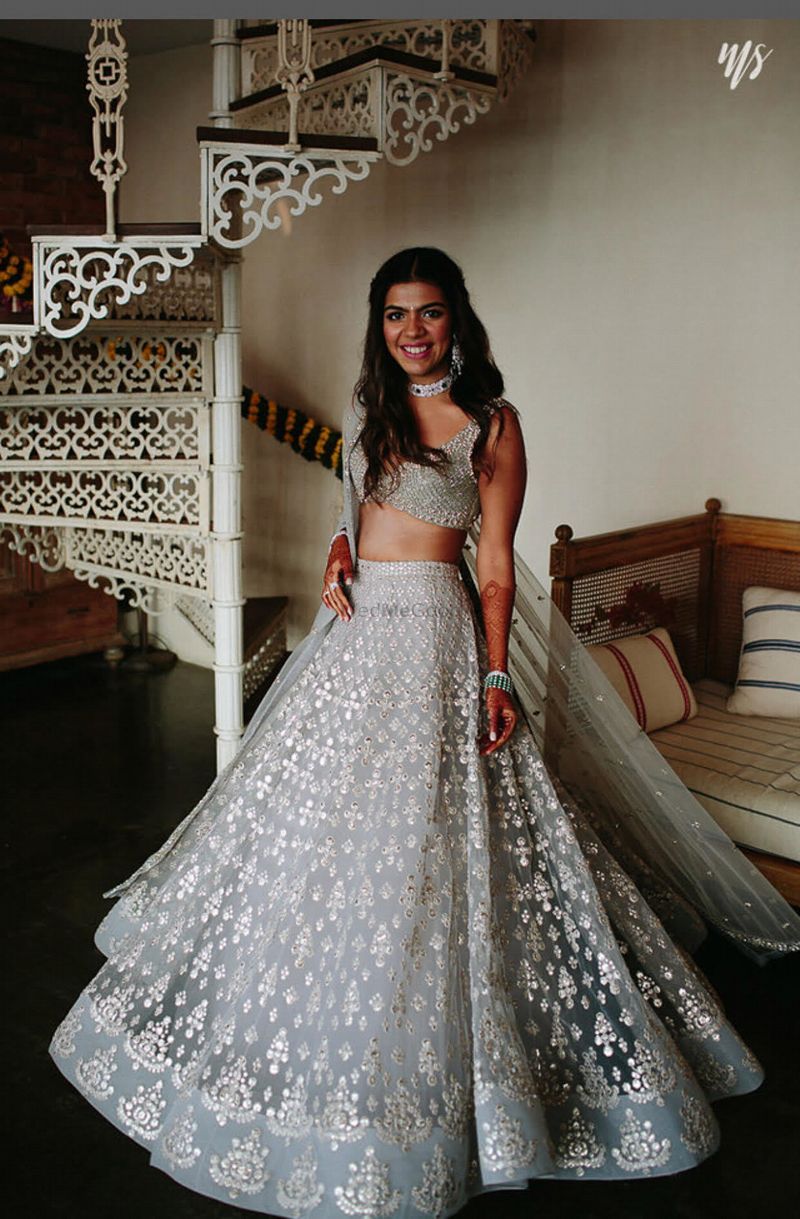 Image via Priyanka and Hashim (Mumbai); Lehenga by Falguni and Shane★ 5  
Classy is the word for this one- love it!
ALSO READ: 50+ Of The Most Beautiful Bridal Lehengas We Spotted On Real Brides!