25 Different Shades Of Green We Spotted In Bridal Outfits!
BY Apoorva | 07 Feb, 2020 | 56027 views | 3 min read
Green is one of the most beautiful yet underused colour when it comes to bridal outfits. The vast range of hues allows you to play between a stunning neon green to a pastel green to a deep emerald green when it comes to picking the right hue. Along with that, it gives you a break from the sea of orange, red and pink outfits that the market has to offer. Not inspired enough? Take a journey through our list of 25 different shades of green outfits that we spotted!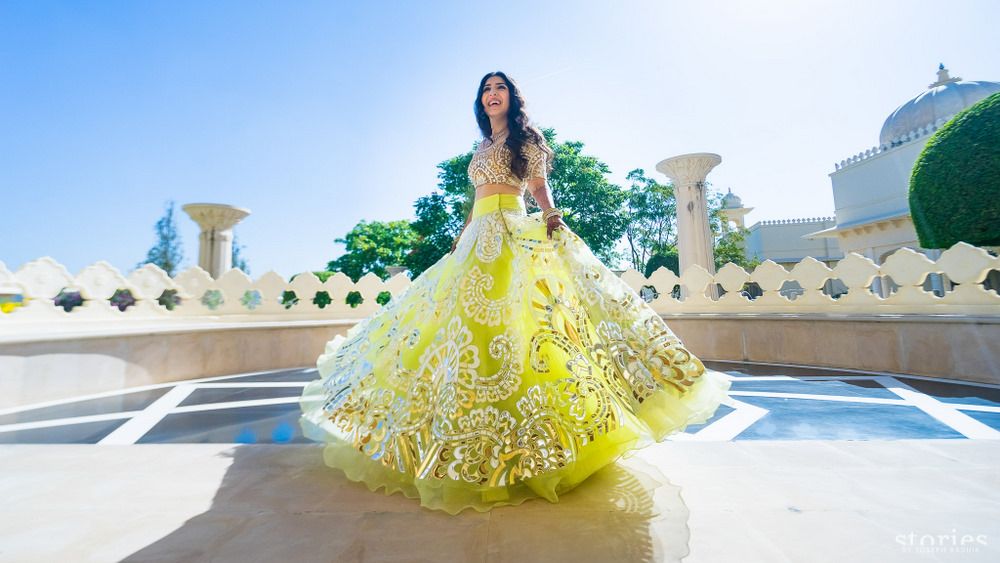 Image via Tanisha and Nikhar's Real Wedding
This gorgeous light green number with a red and gold combo!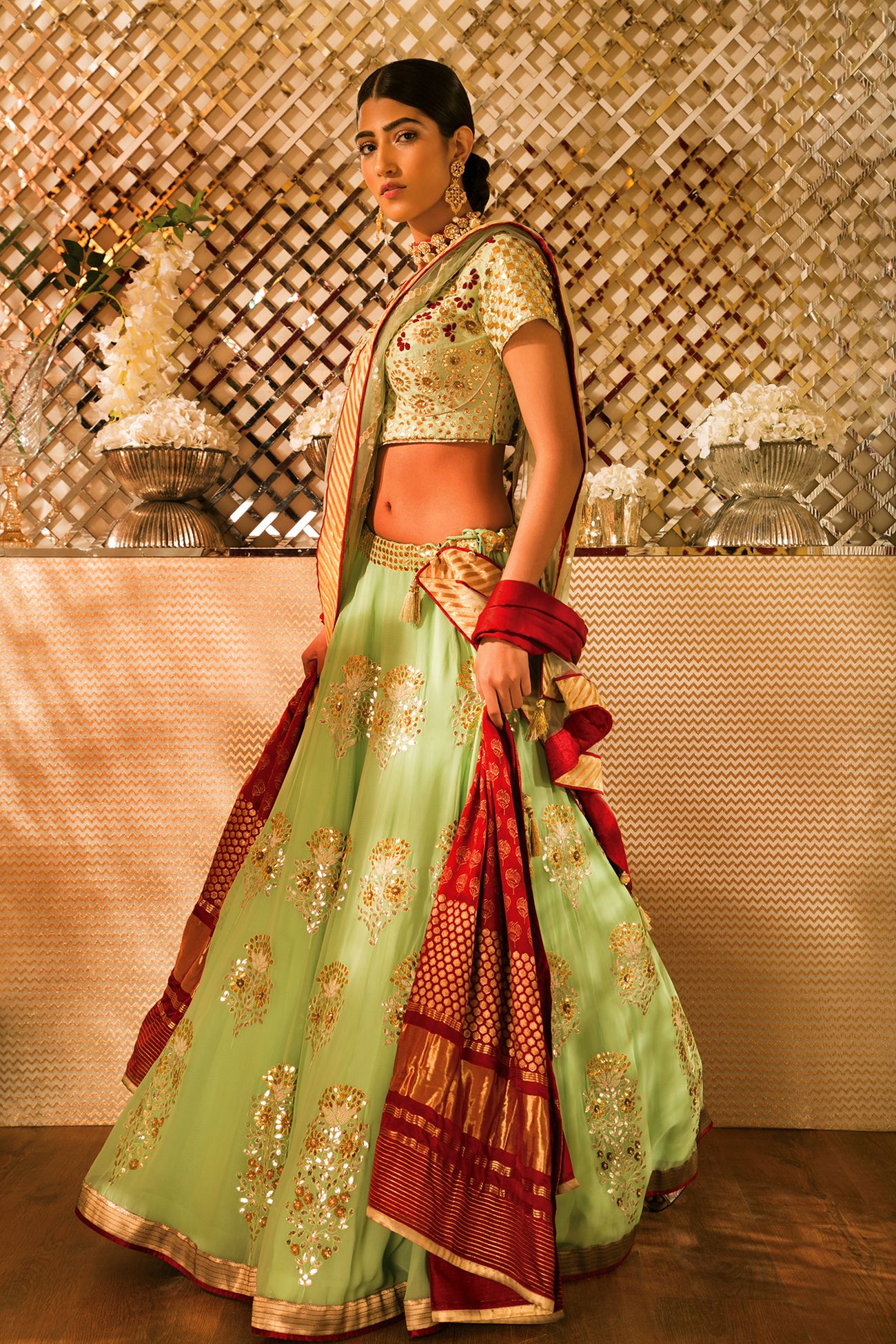 Image via Devnaagri★ 5
Nothing like this Lime green stunner!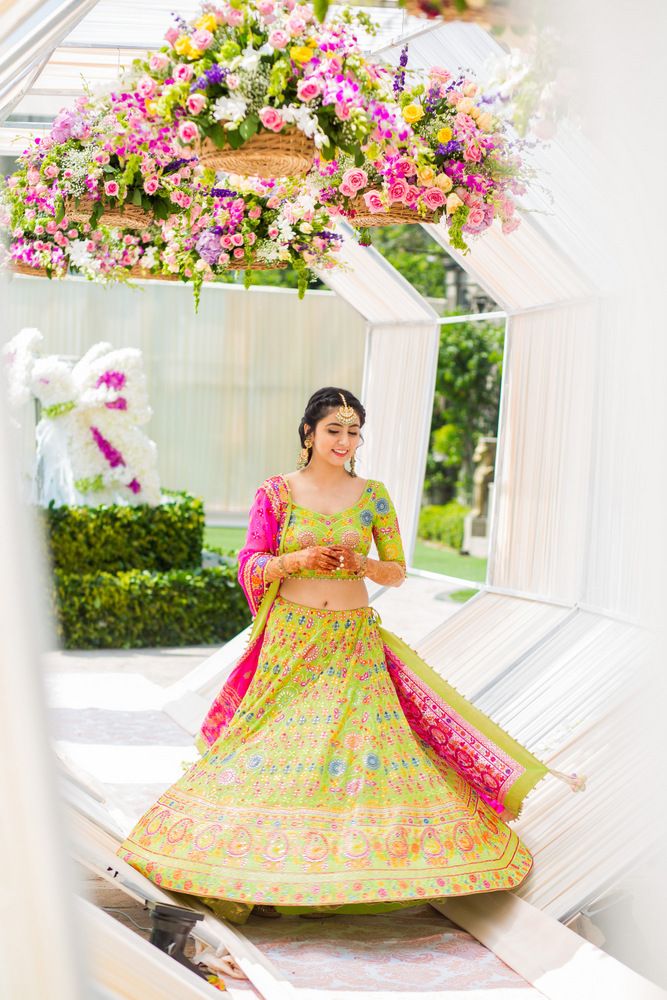 Image via Sahej and Prateik's Real Wedding
How regal is this Teal green beauty?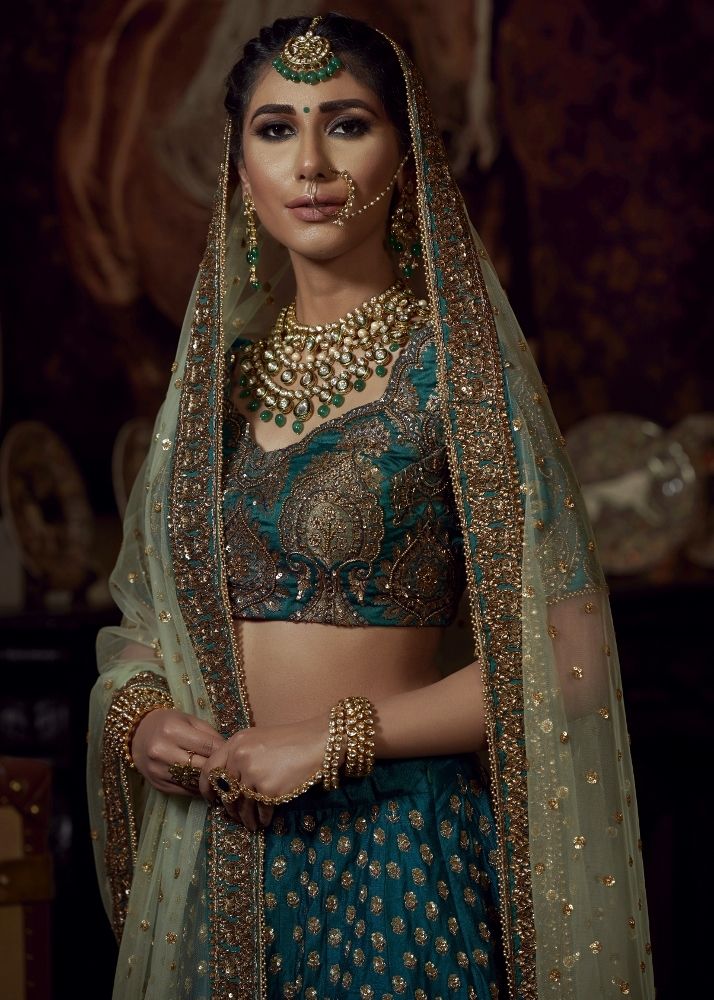 Image via Megha and Jigar★ 5
This shocking green hue is one for the keeps!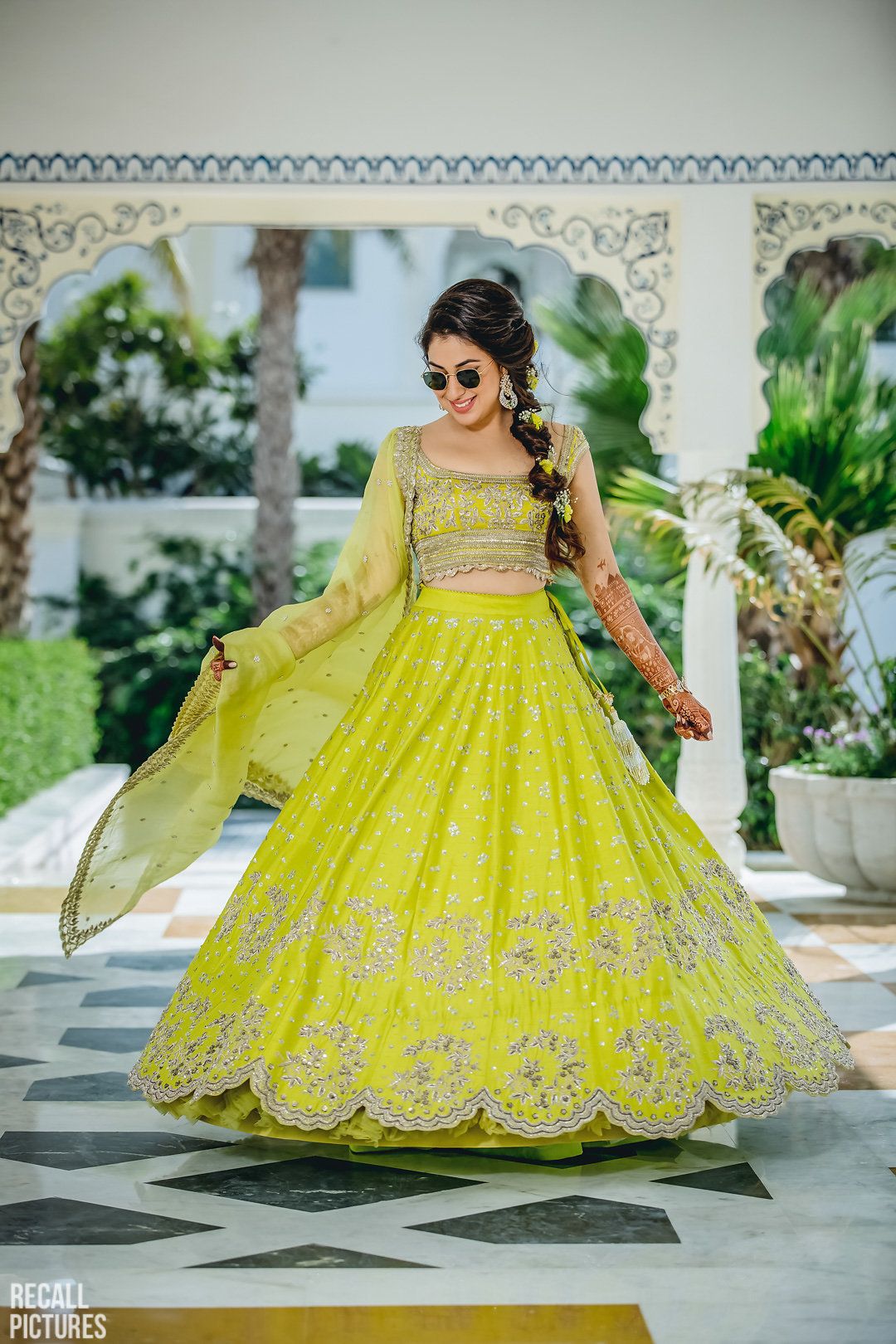 Image via Mayuri and Ritesh's Real Wedding
This lovely green shade is so refreshing for a bridal outfit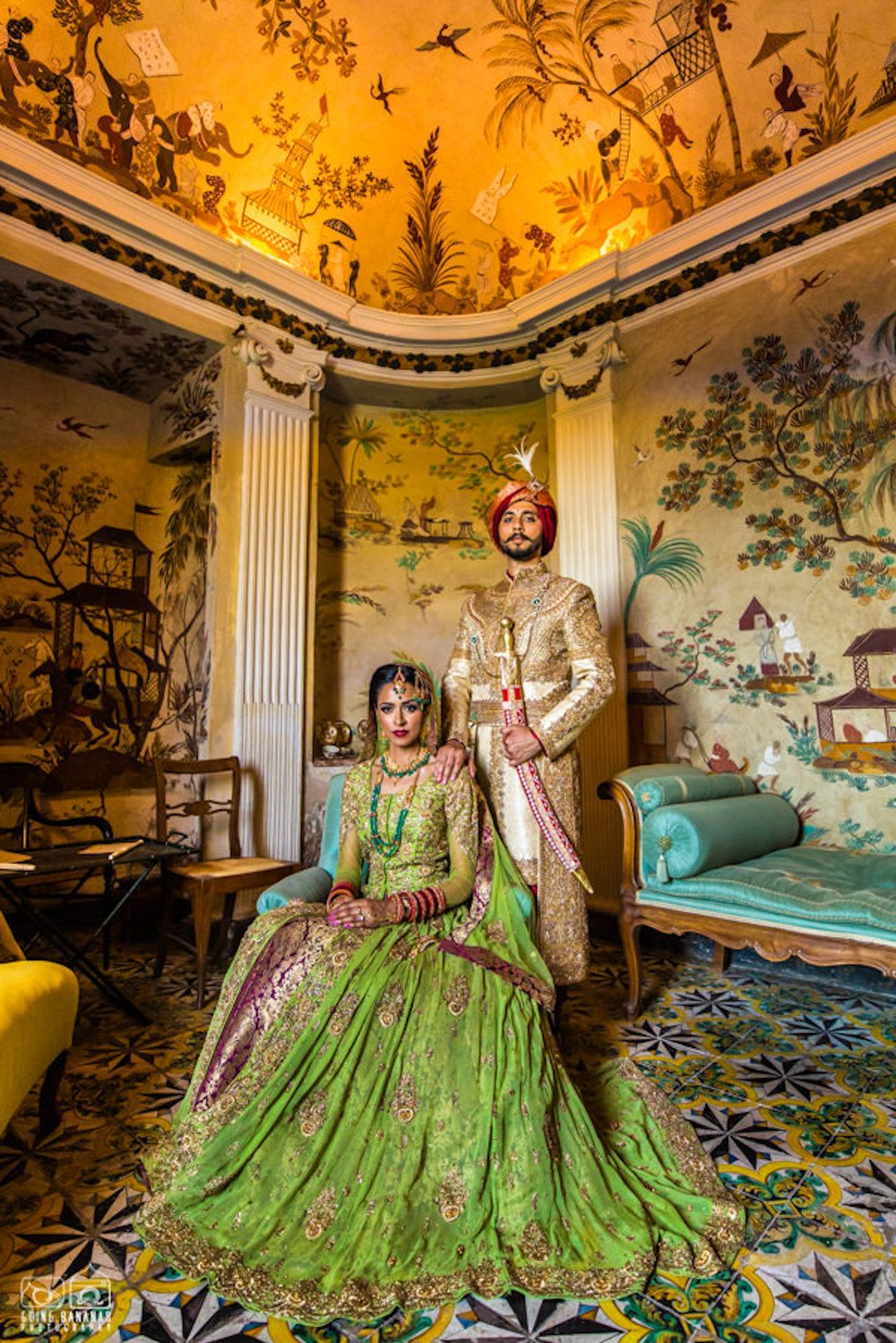 Image via Karishma and Sandeep's Real Wedding
Mix it up with Multi-hued green shades!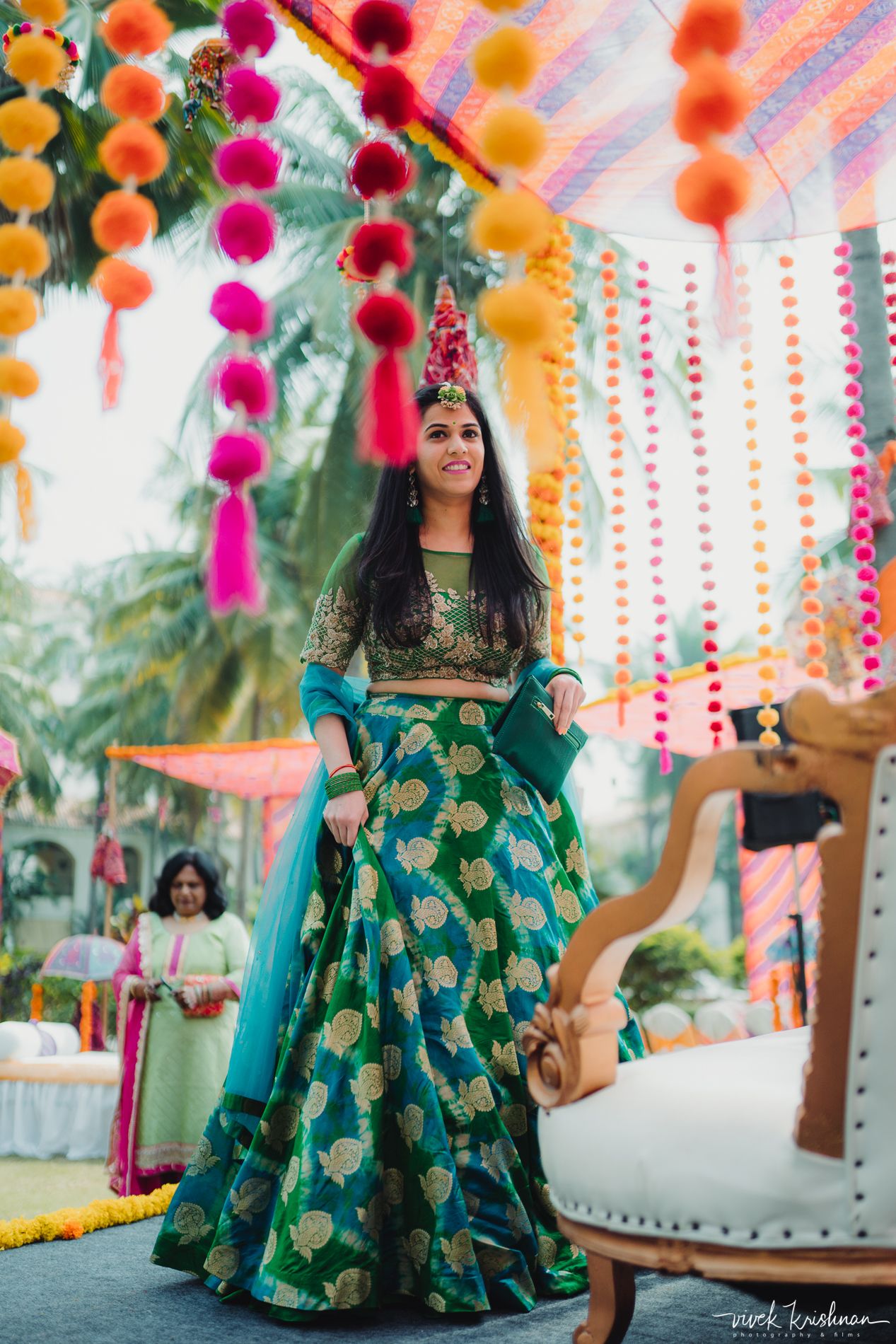 Image via Vartika and Swaroop's Real Wedding
Digging this royal Jade green number!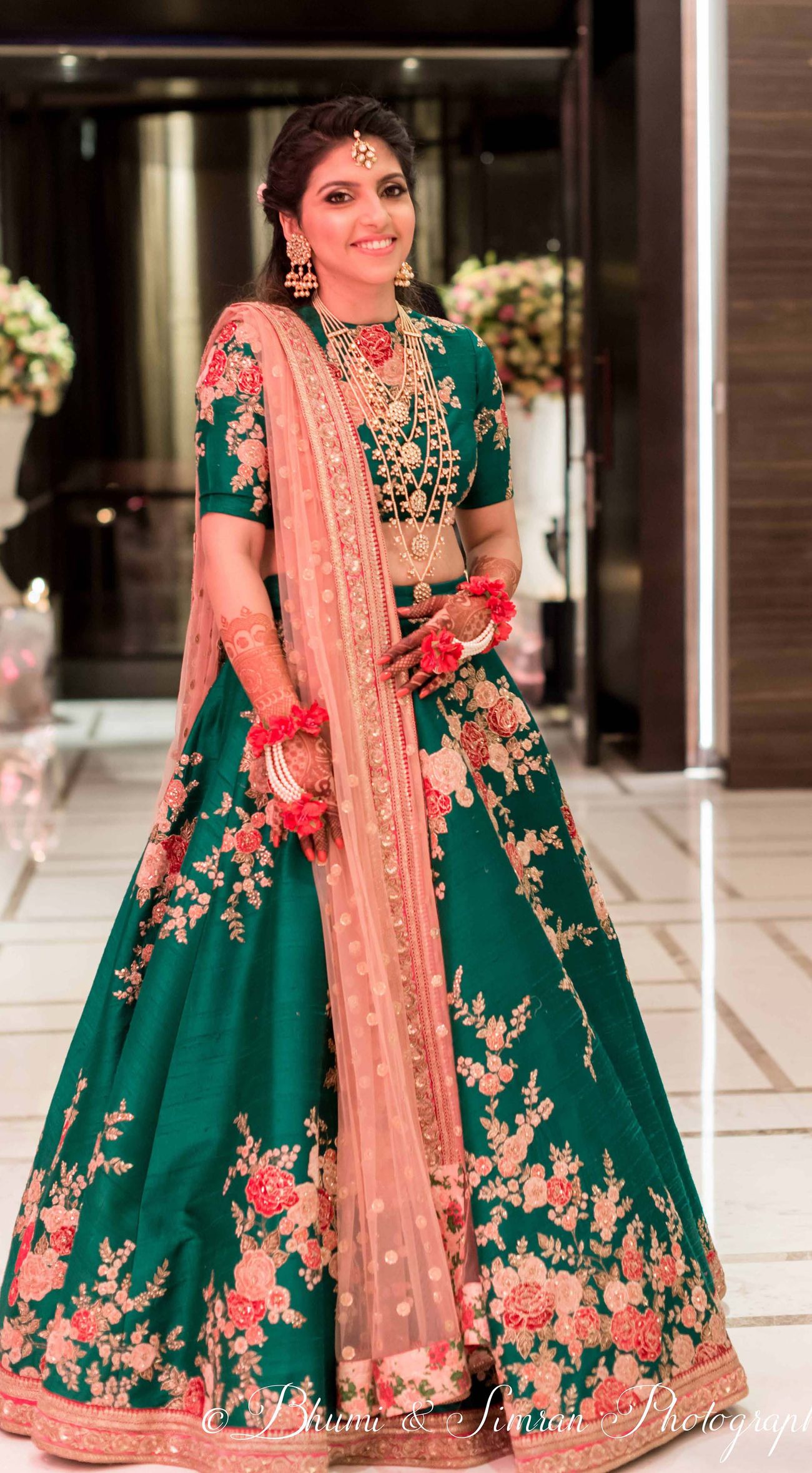 Image via Sanam and Suhel's Real Wedding
Nothing like Mint green lehenga to put stars in your eyes!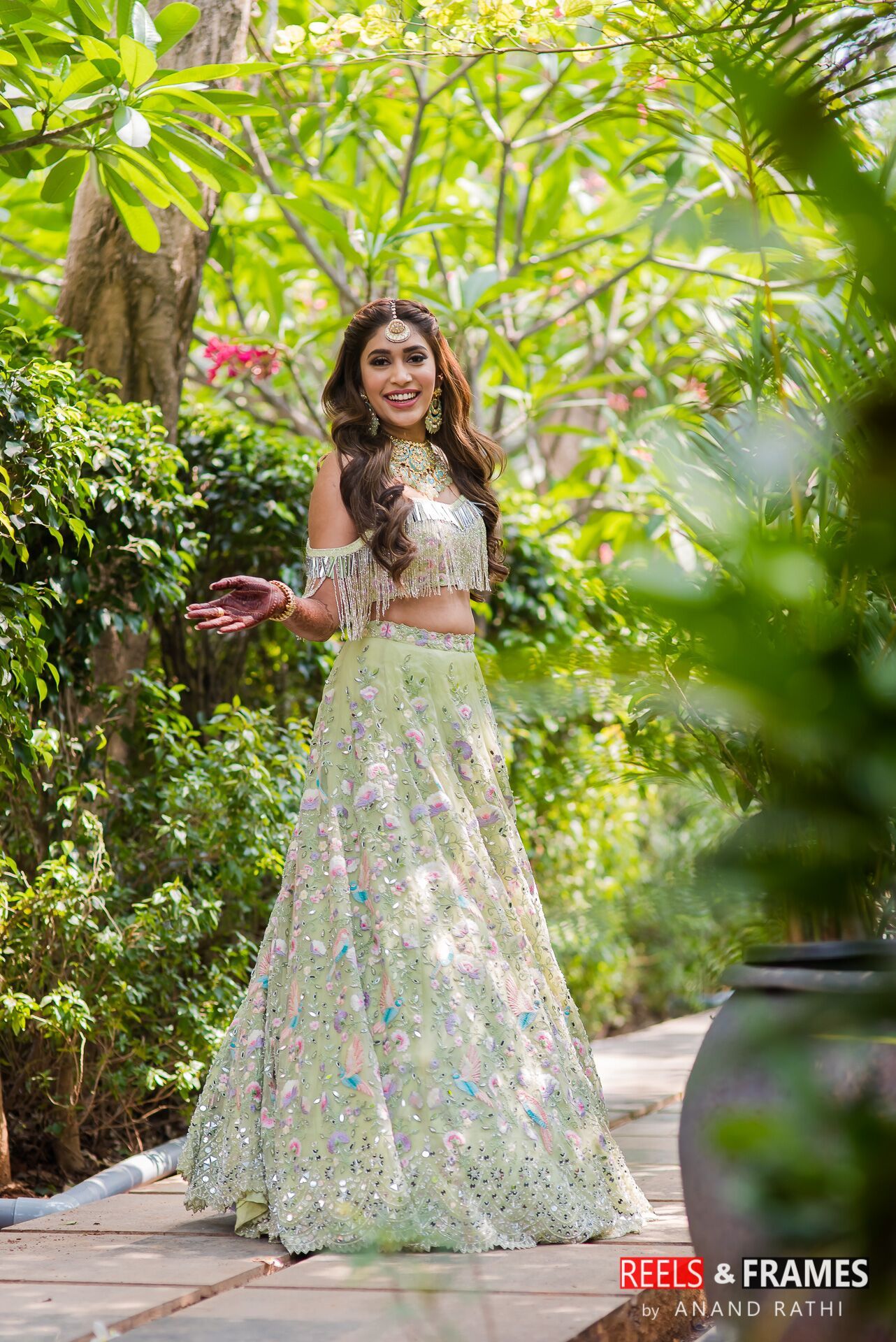 Image via Radhika and Robby's Real Wedding
The beauty and serenity of a pastel green lehenga!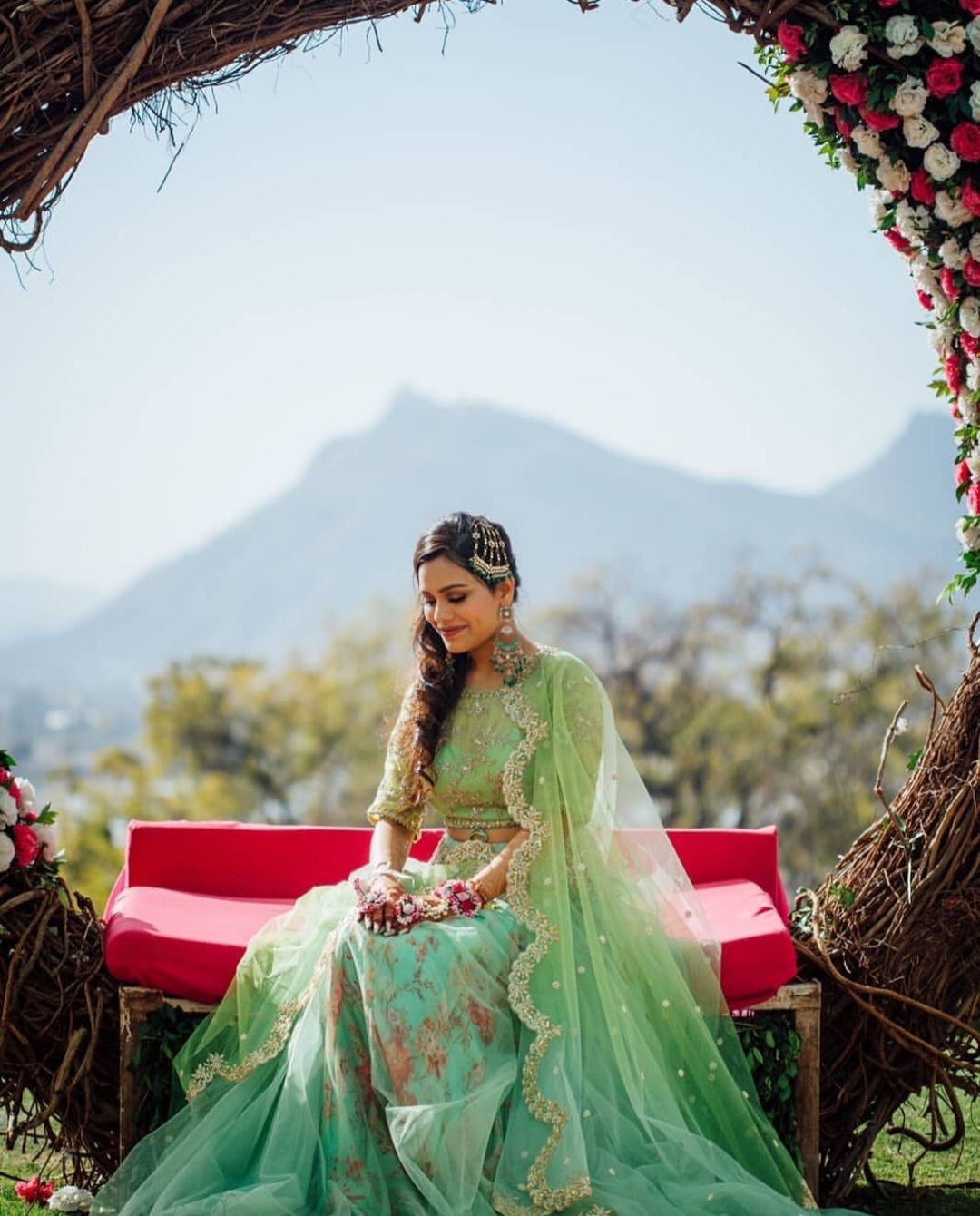 Image via Your HolyGrail
A pop of colour and fun with this parrot green + pink lehenga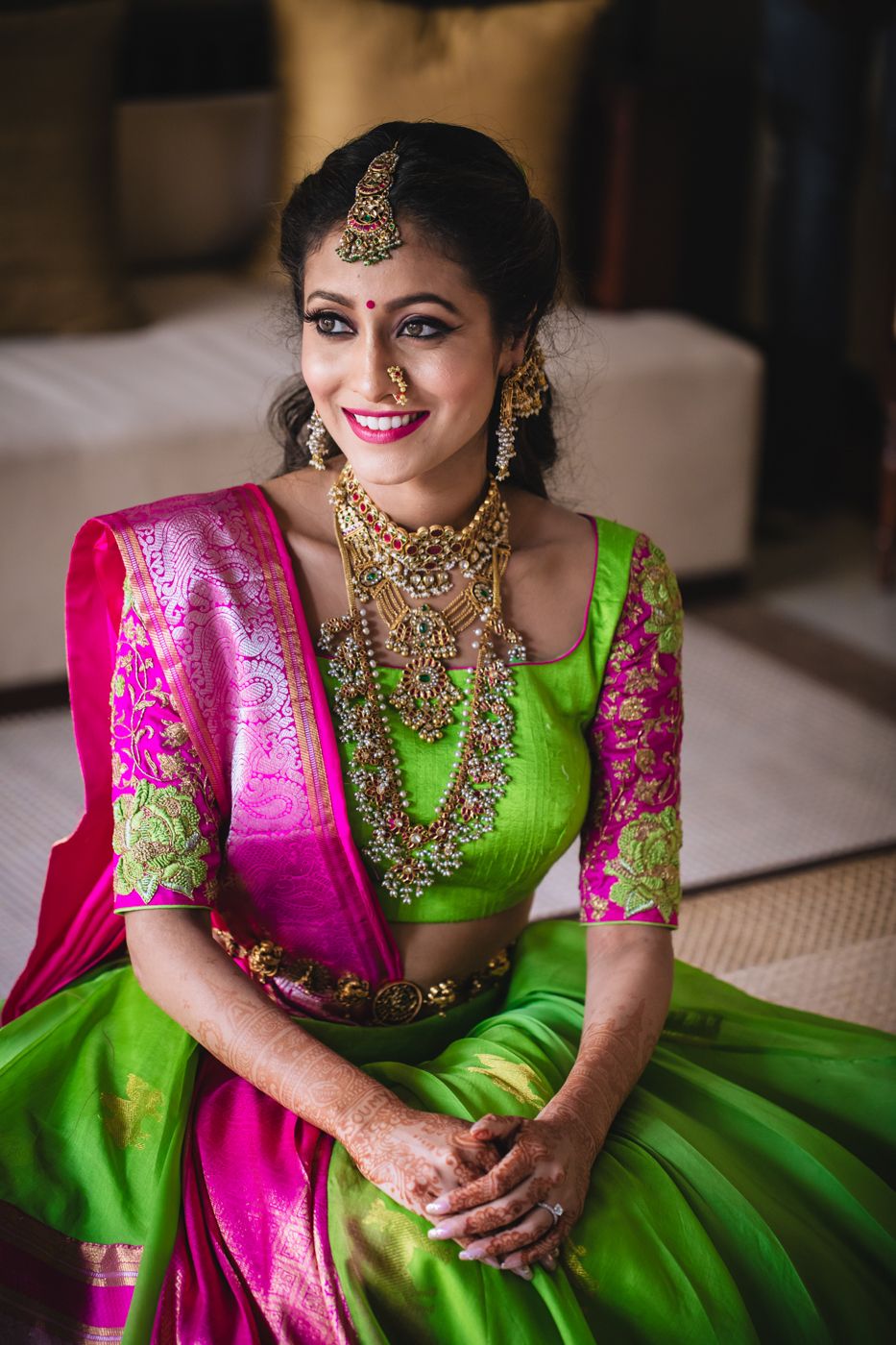 Image via LightBucket Productions★ 4.9
Love this deep bottle green and gold number!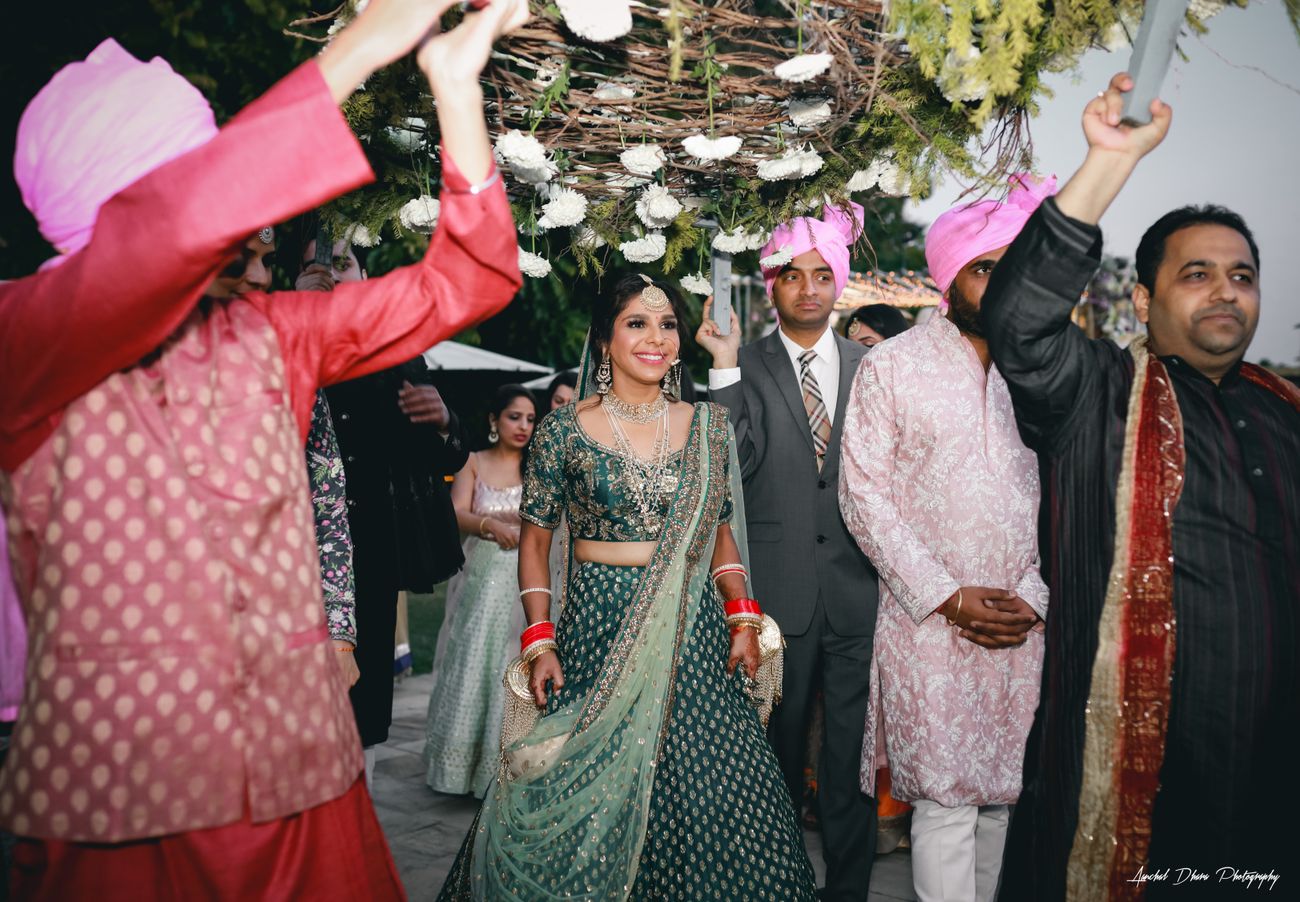 Image via Pooja and Rahul's Real Wedding
How fun is this floral lehenga with three shades of green?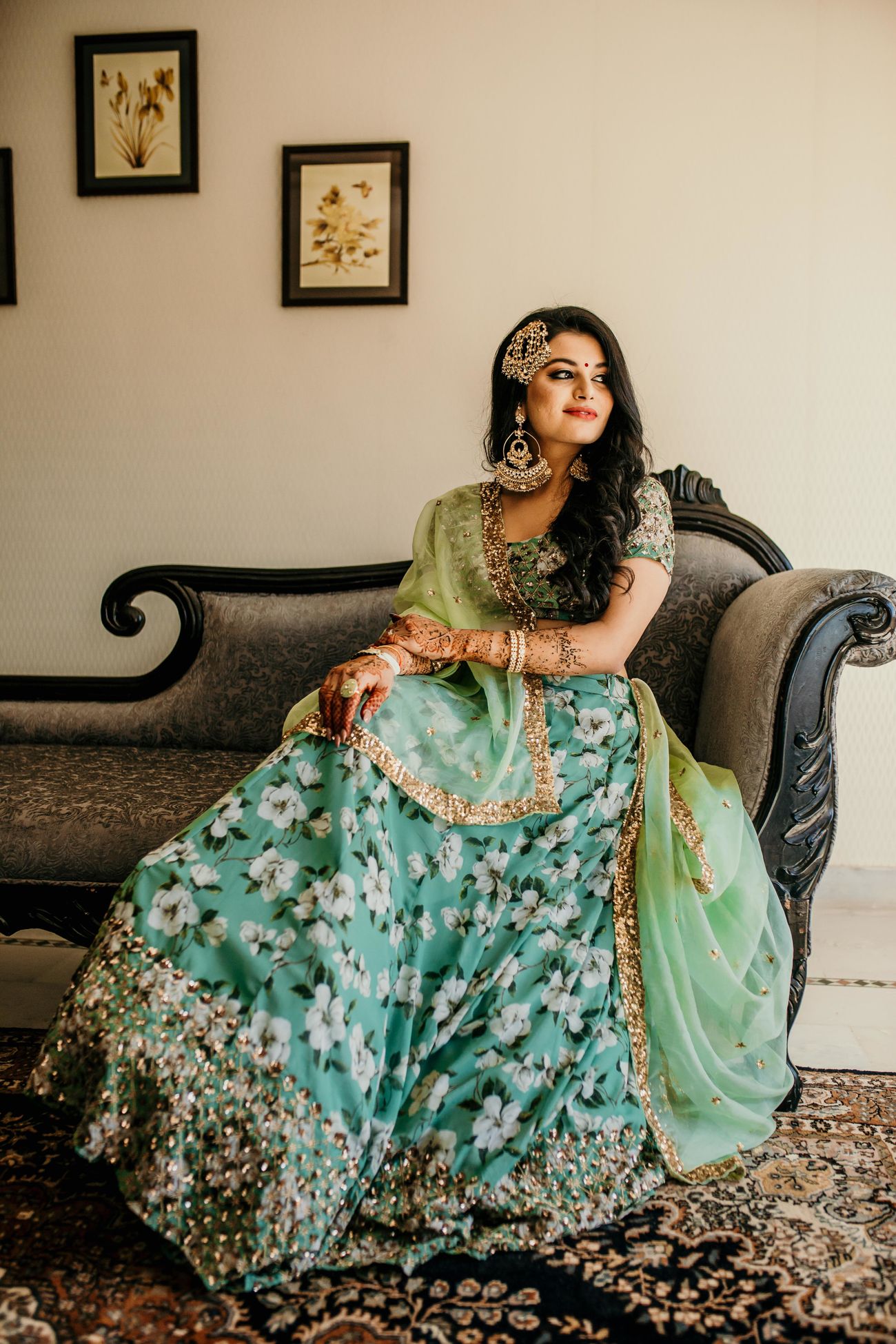 Image via Sandeep Gadhvi Photography★ 5
Seafoam ruled in 2019 and will continue its rule in 2020 too!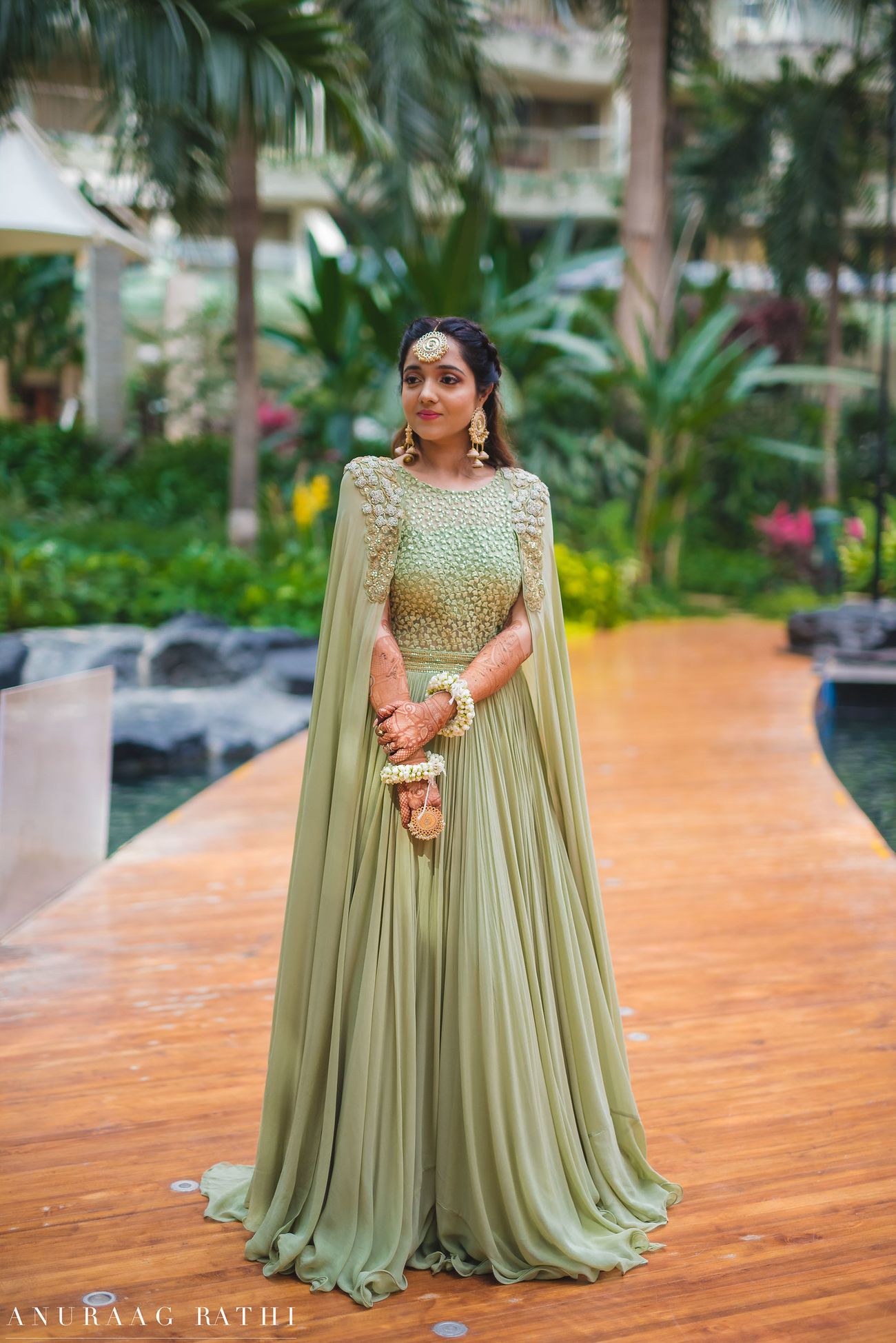 Image via Mohit and Divya's Real Wedding
This refreshing leaf green ruffled lehenga is so gorgeous!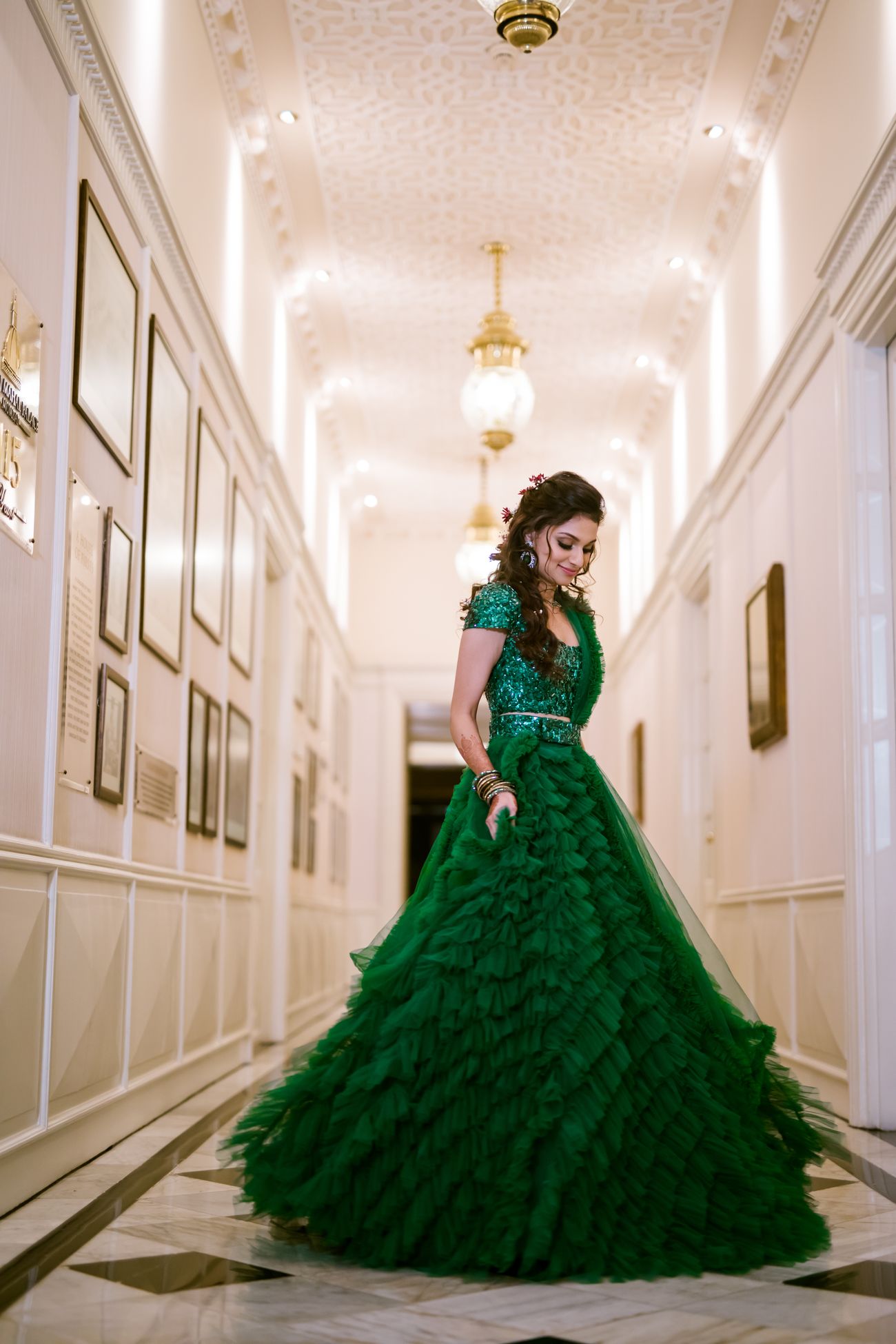 Image via The Photo Diary by Monisha★ 5
Olive green + lime green = Classic Stunner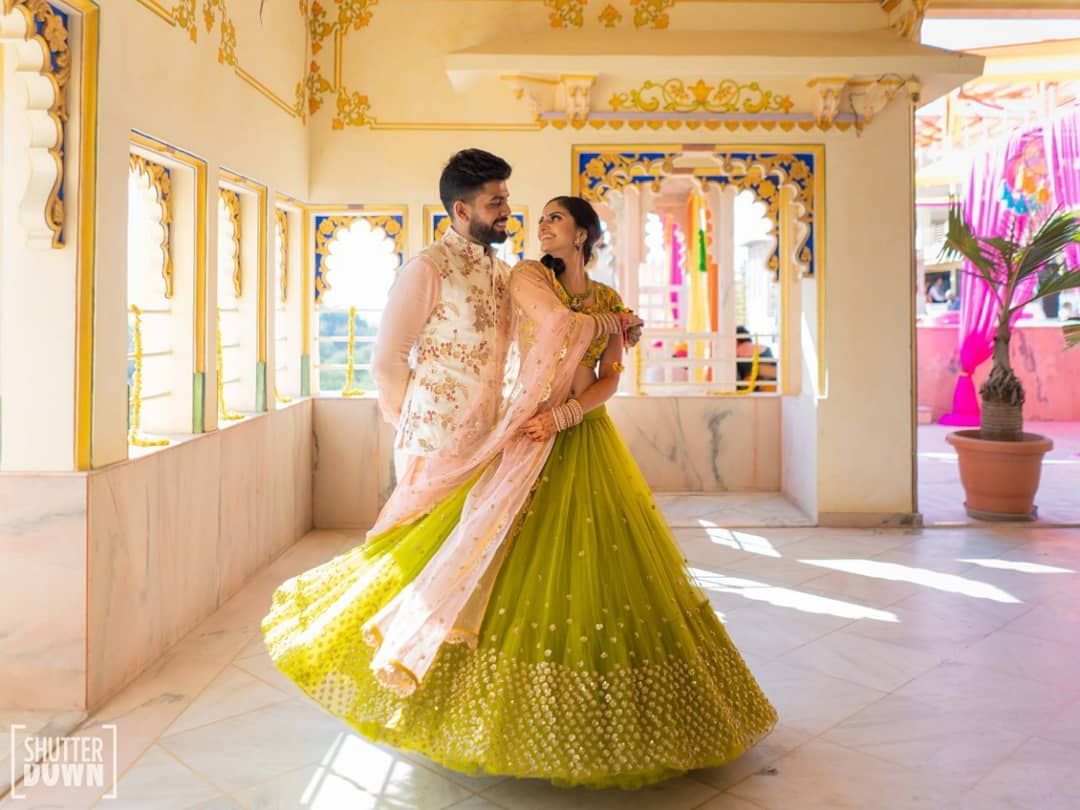 Image via Shutterdown - Lakshya Chawla★ 4.9 ; Lehenga by Mrunalini Rao★ 4.8
This lovely shade of Absinthe Green is goals!
Image via Ridhi & Ankur (Delhi)
This muted green sharara is making us drool!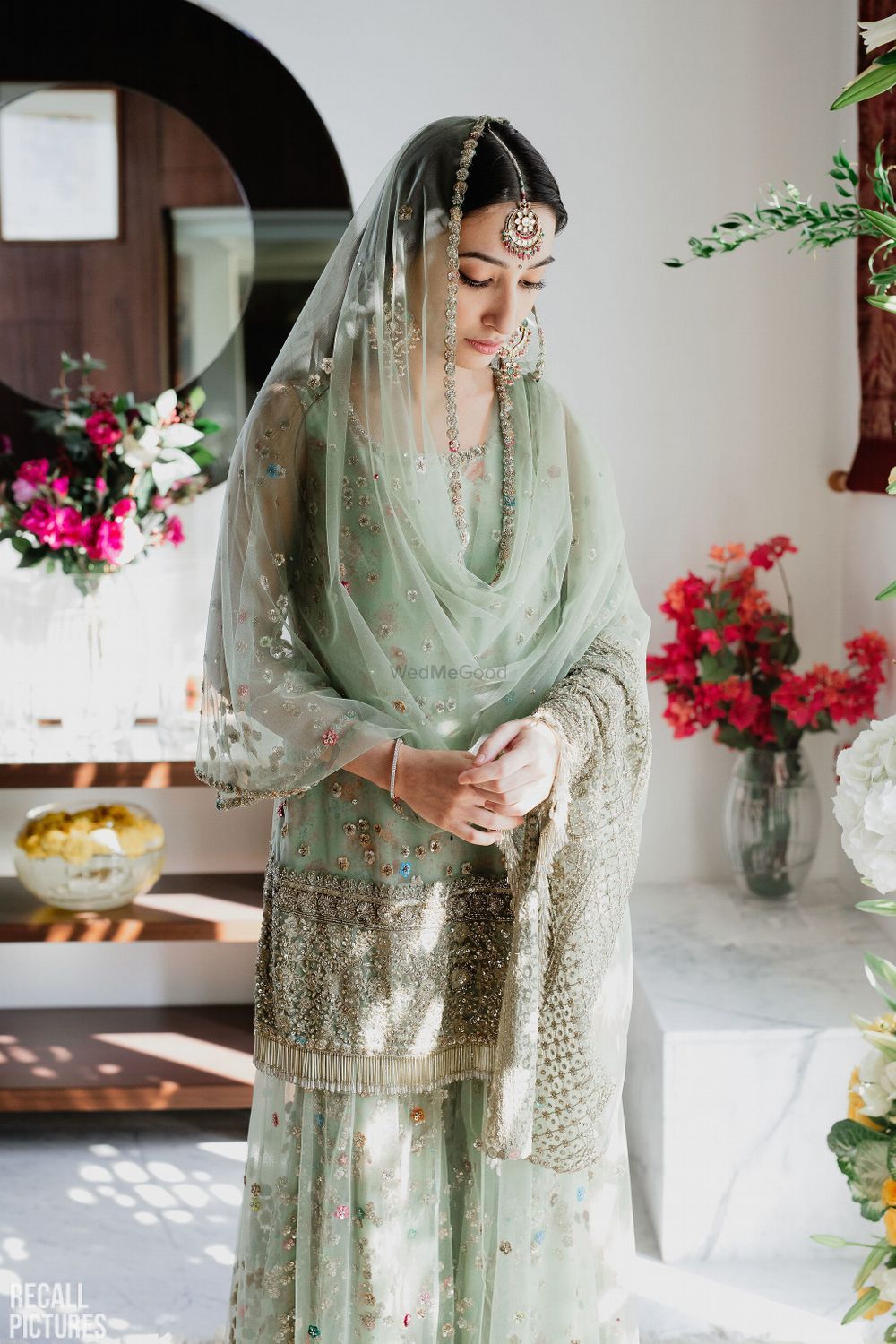 Image via Recall Pictures Photography★ 5
Digging this stunning emerald green bridal lehenga!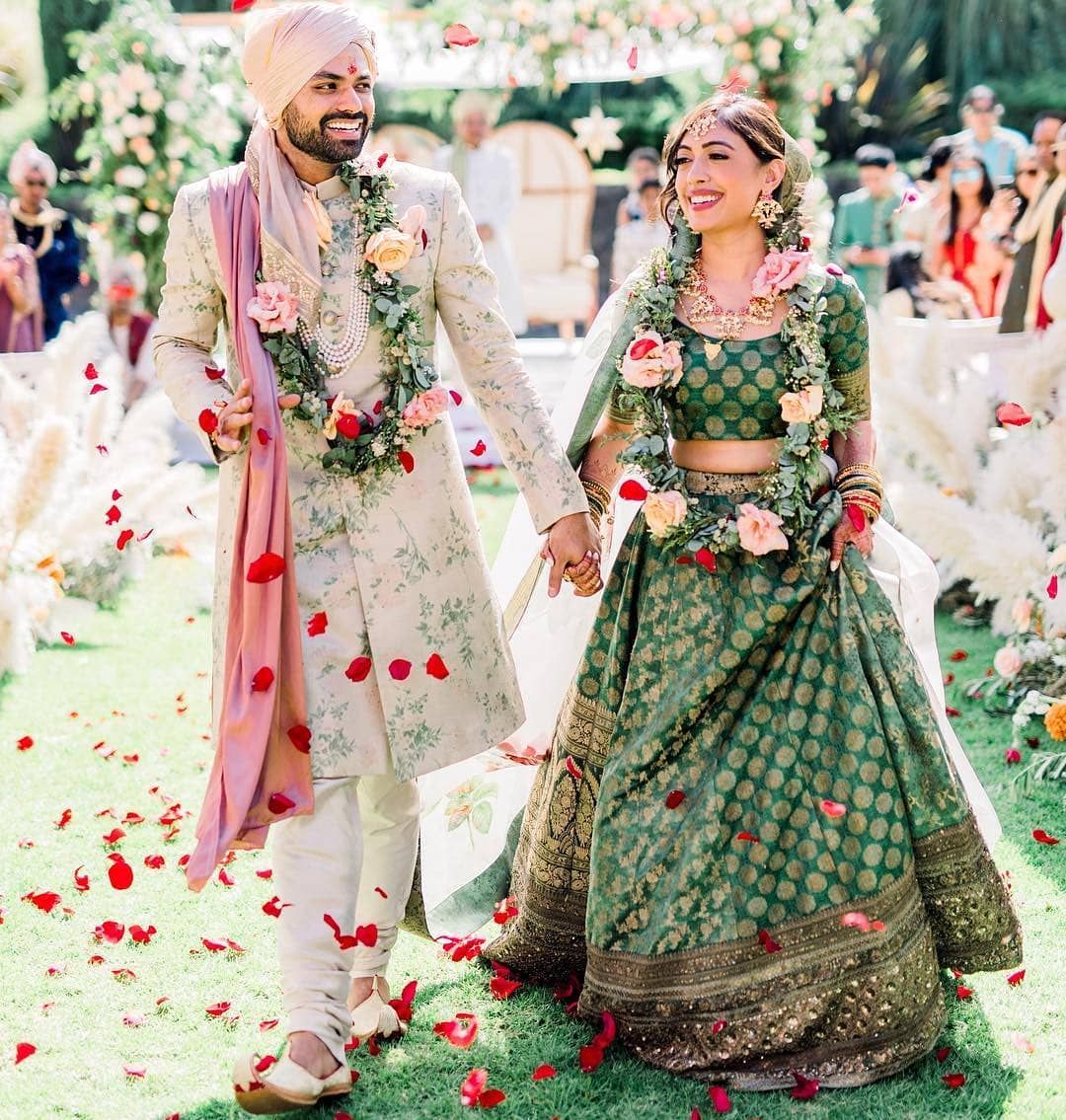 Image via @janinelicarephotography
How pretty is this Moss green beauty?
Image via George Seemon Photography★ 5
Nothing like a soothing Sea green hue for a bridal outfit!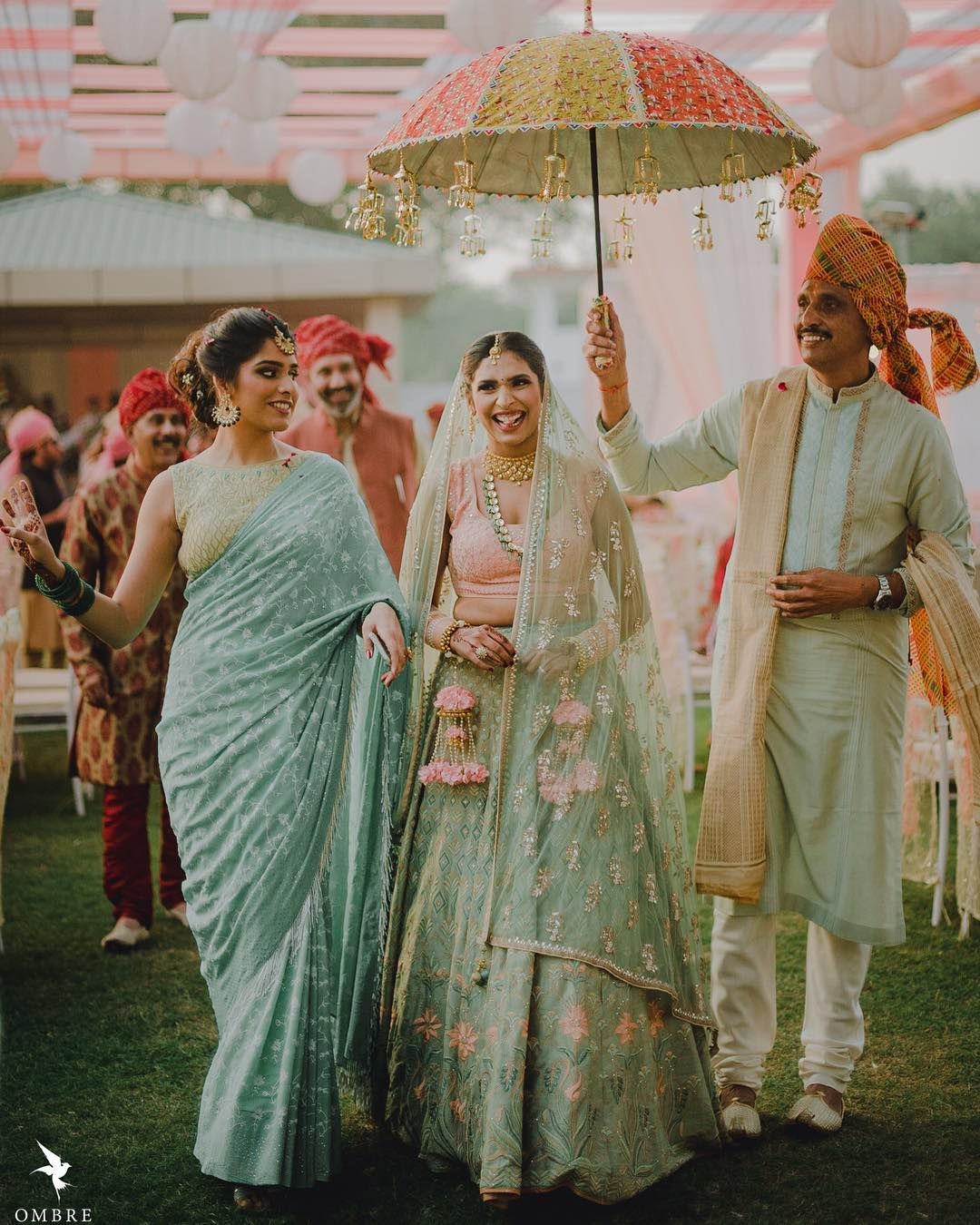 Image via @Ombre
This greyish green stunner is the one to bookmark!
Image via CoolBluez Photography★ 5
How can you say no to this Green apple beauty?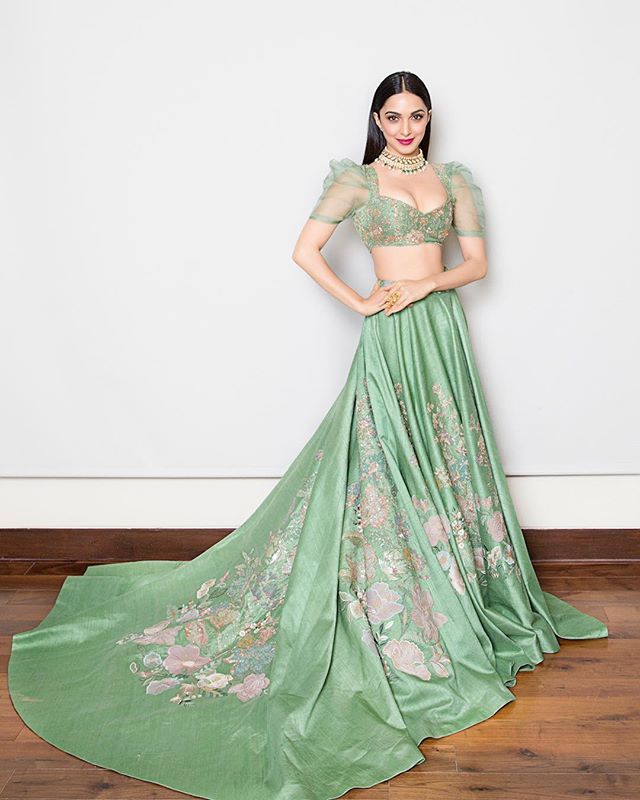 This sage green wonder is so perfect for a wedding day outfit!
Image via Pallavi & Dhawal's Real Engagement
Add a little sparkle to your wedding with this glittering green number
Image via DelhiVelvet - By Divishth Kakkar★ 4.4
Loving the uniqueness of this turquoise green hue!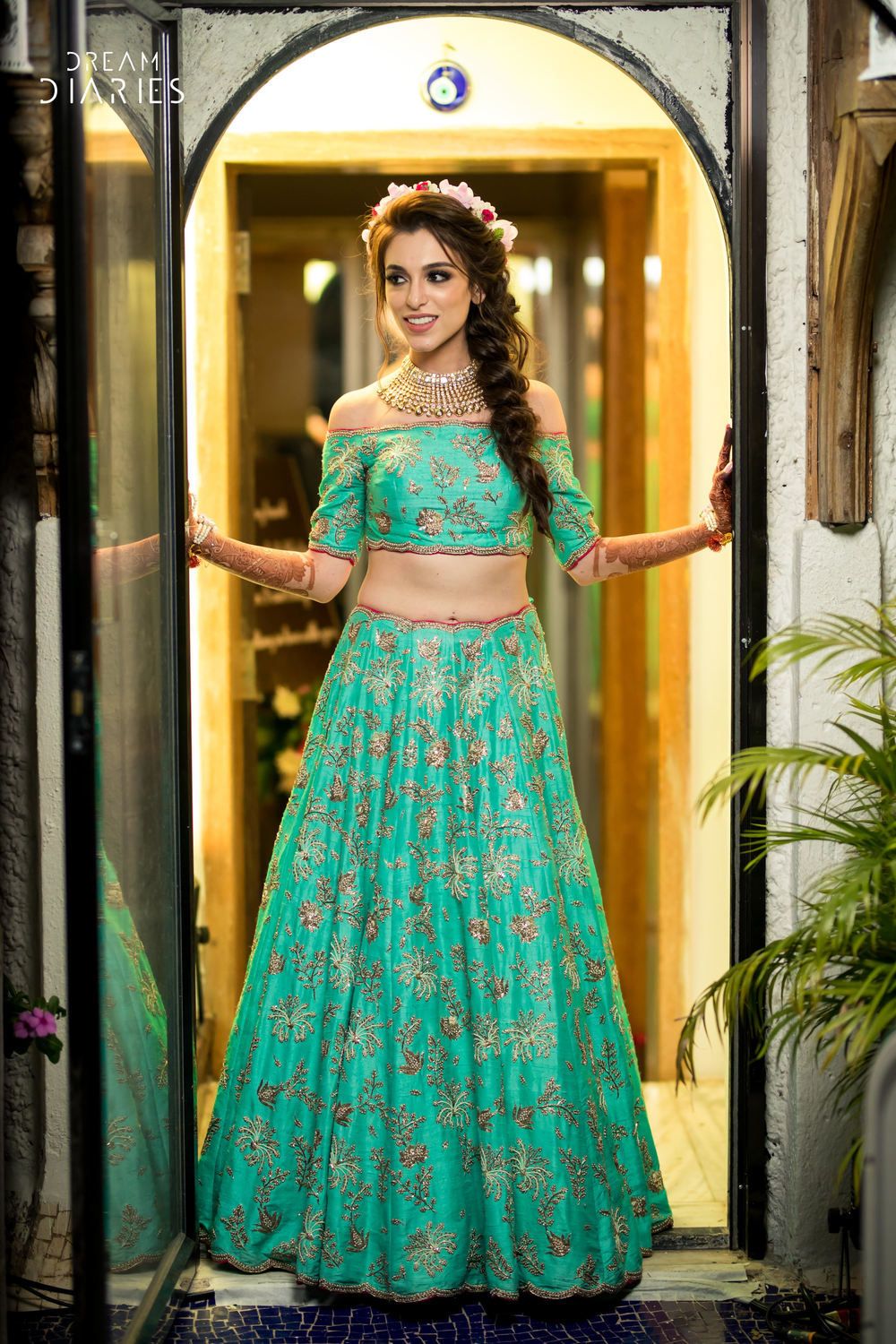 Image via Maia and Aditya's Real Wedding
This Aqua green beauty is absolute goals!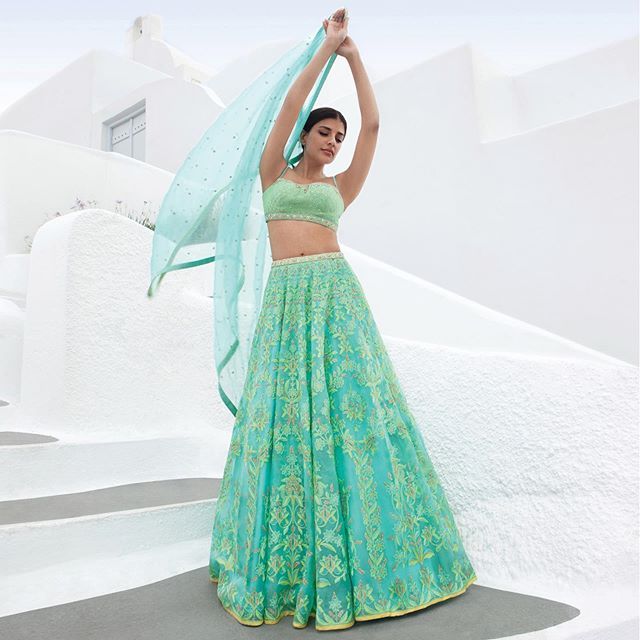 Image via Anita Dongre★ 4.9
Found your dream outfit for the upcoming wedding? Check out latest bridal wear collection by top designers on WedMeGood!