5 New Ways To Style Your Kanjeevaram!
BY Sakshi | 19 Sep, 2017 | 9463 views | 2 min read
The Kanjivaram is a classic- every girl's gotta definitely have one in her closet! But what we love about this traditional weave is that it's so versatile as well- it can be worn in so many ways- right from traditional to modern! Here are some of the Kanjivaram drapes we've spotted and they're so chic and awesome!
The Cancan Drape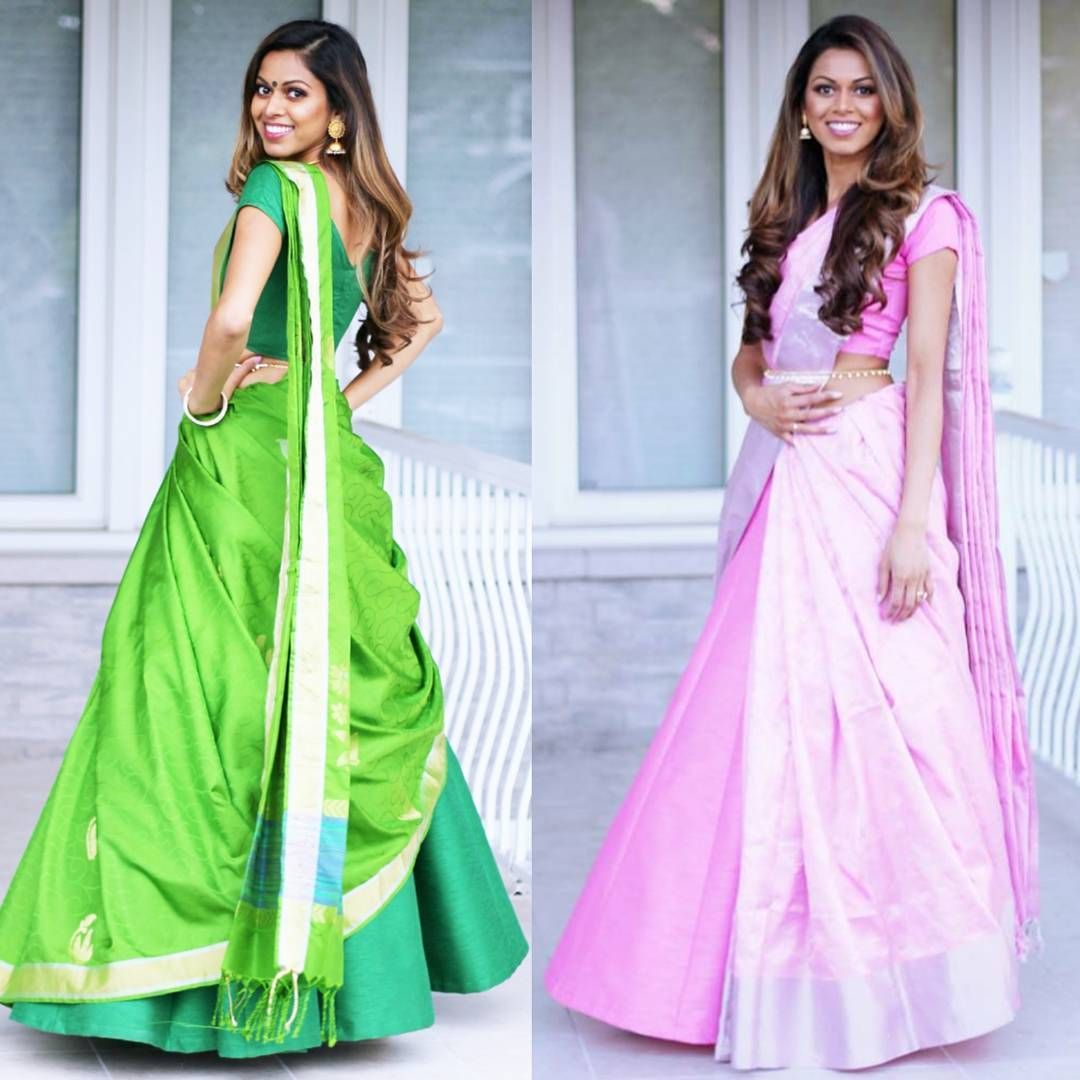 Image via tiabhuva
This one introduced by Tia Bhuva looks totally dope! Combining the Kanjivaram with a cancan skirt and it literally transforms the whole look of the saree! There are loads of ways to do it right, and follow her on Insta to get to know how to pull this off!
The Loose Pallu Style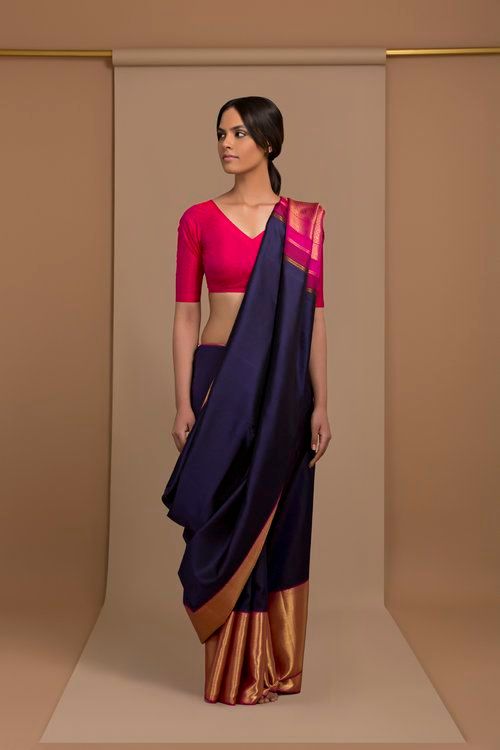 Image via Pinterest
A very unique style, which looks super modern! For this, you drape the pallu but keep it loose on the waist part and then pin it up on the shoulders. This looks amazing when styled with a statement necklace!
The Knot Style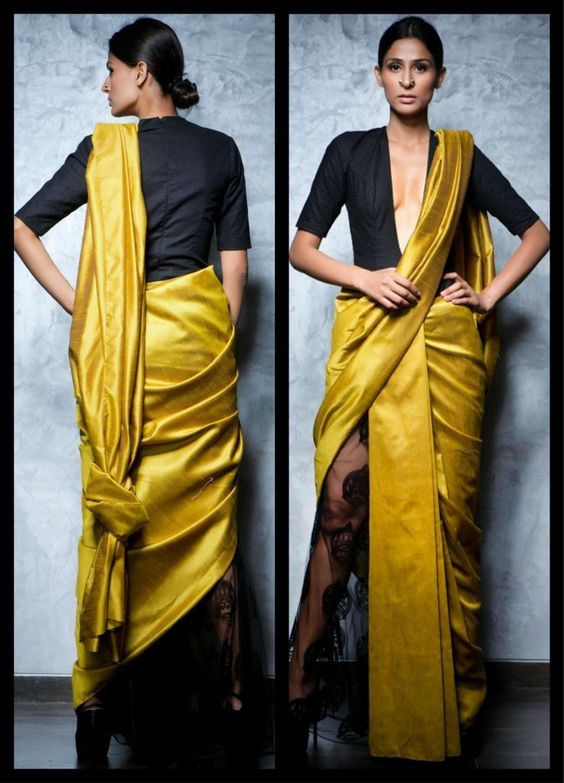 Image via Pinterest
Introduced first by Anamika Khanna to the world, this one is a winner if you wanna go down the glam route! It's easy to pull off as well- drape the saree in any way you want to and keep the palla as long as your height, then tie a knot at the end to give a chic look!
Like a gown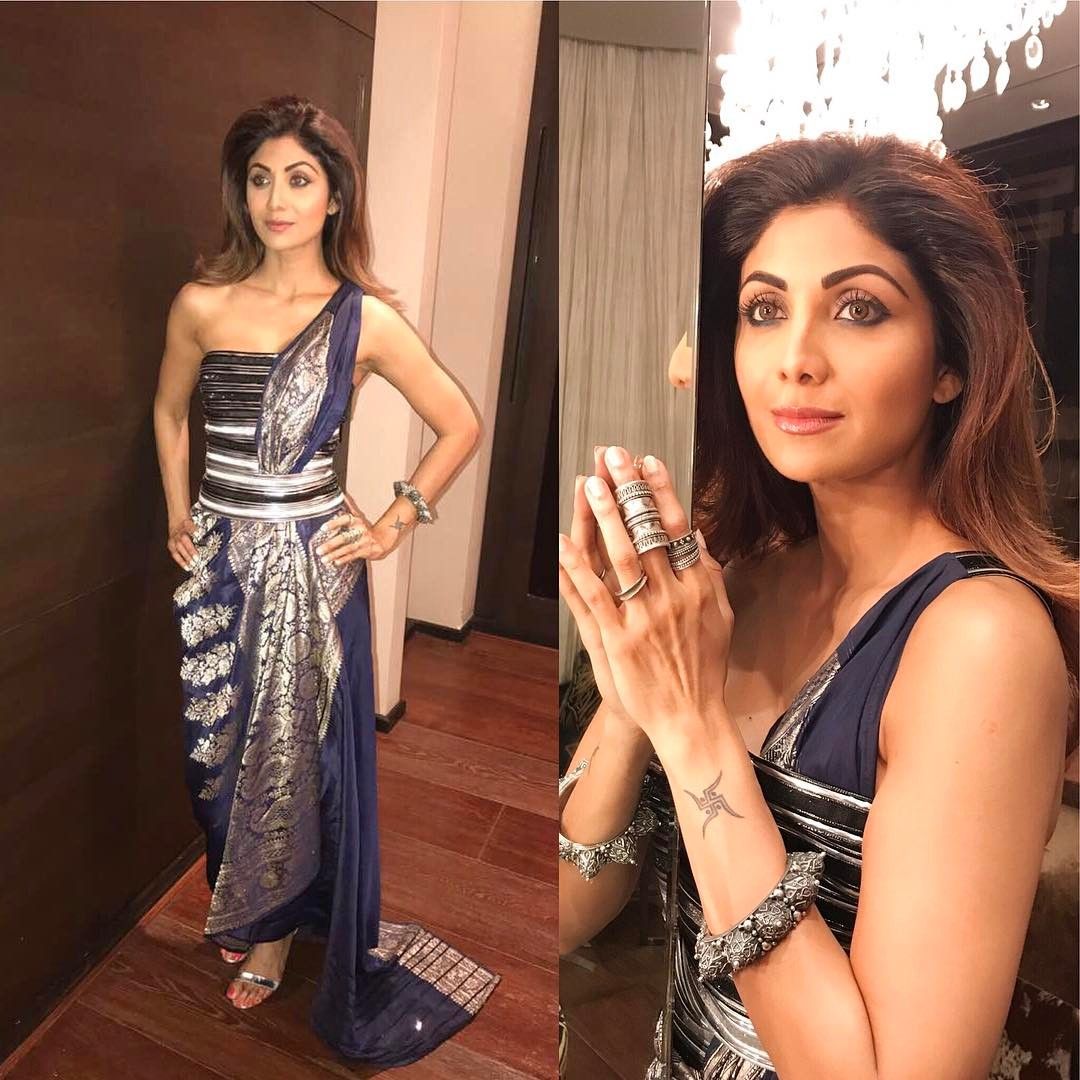 Image via theshilpashetty
How awesome does this drape look? It's perfect for the sister of the bride or to rock on the Sangeet! So chic!
With a waist belt and flared out front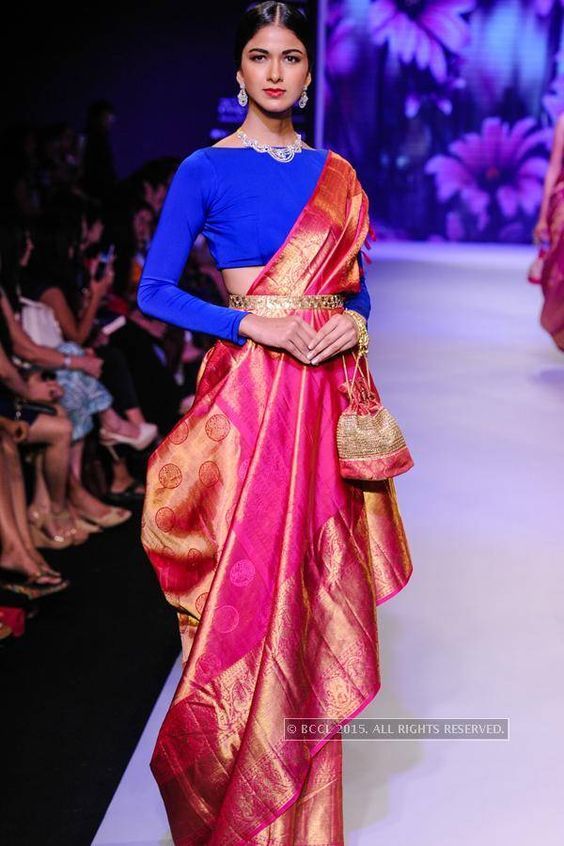 Image via Pinterest
What a cool style, which can be worn by anyone- from bride to the bridesmaid! The front is flared out, and the whole look is put together with a waist belt, which is an awesome combination with the waist belt! 
So, know any more cool new ways?