5 reasons why we are obsessed with Cookie Boolani's wedding !
BY The WMG Bride | 22 Feb, 2014 | 2370 views | 2 min read
Okay so Cookie Boolani may not be a celebrity herself but she has celebrity best friends- namely two chic sisters by the name of Sonam and Rhea Kapoor. But that is NOT the reason we are obsessed with her wedding. Her instagram feed reads like a diary full of fun, innovative ideas that as a bride or groom to be you guys NEED to know about !!
#1 . Because she made a fashion forward, new age bride in Anamika Khanna Couture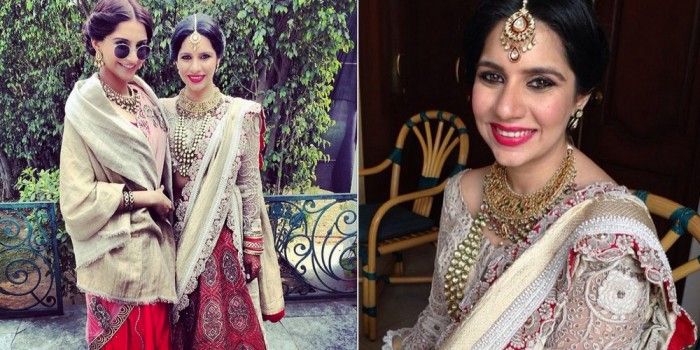 How fab does she look? Almost like a warrior princess- love the jewellery too! It is probably too edgy for most girls to carry off and our families would have reactions like " Yeh kya pehen liya!" , but we absolutely love it ! Its edgy, its chic and its super elegant!
#2 Because the wedding had an awesome "Napkin" Idea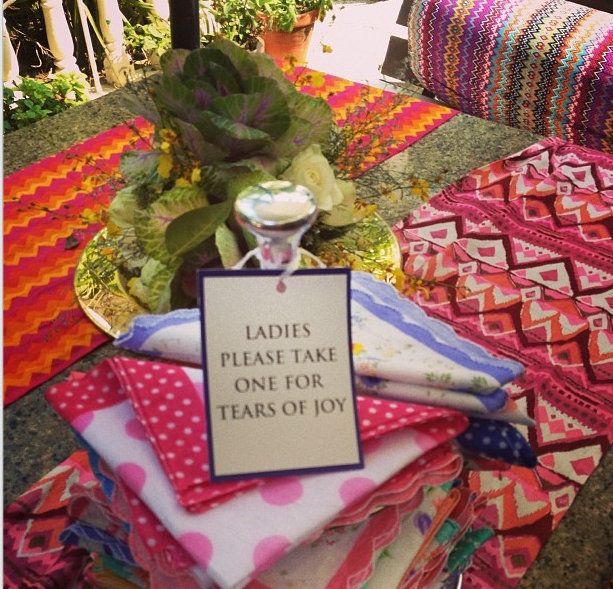 You damn well know the ladies are going to howl, so why not place cloth napkins on each table so they can just cry in peace. Genius and adorable at the same time. We spotted rhea kapoor instagrammin this little piece!
#3 Because the wedding has an adorable photobooth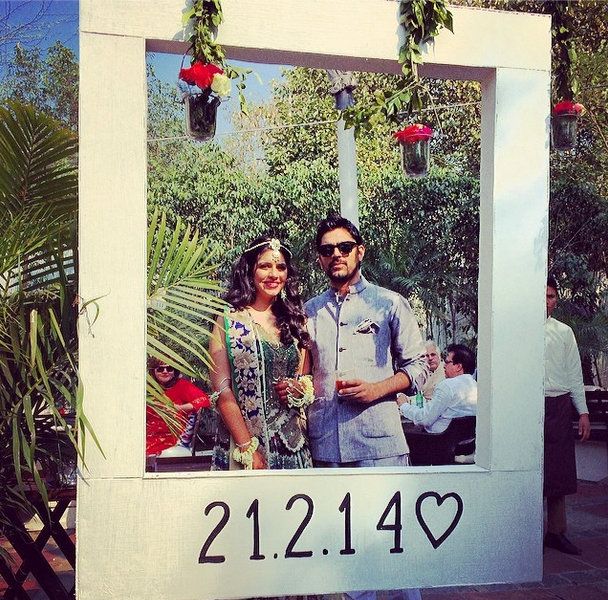 Super cute ! A Large frame with people  standing right behind it! Sigh- we want to steal this wedding like right now! All your guests would have their pictures with your wedding date as a polaroid frame. Must implement for your own photobooth girlies
#4. Because the bride gets a special plac-card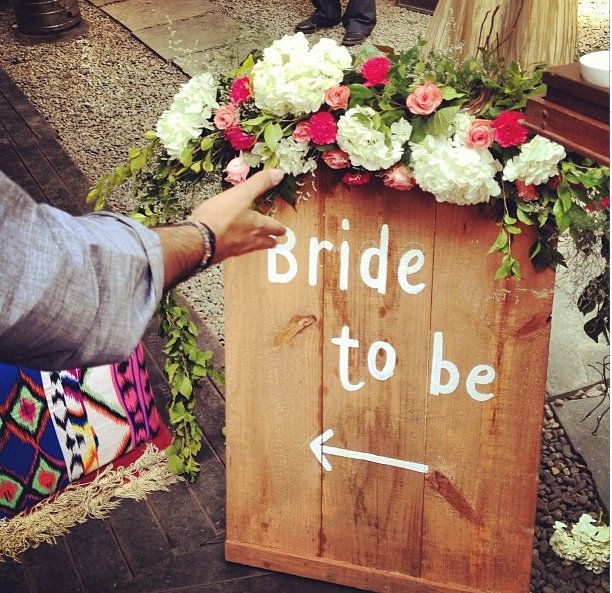 JUST in case someone misses the bride, they should know where she is at.
#5. Because  she instagrams drool worthy pics from the Sabyasachi store like this one !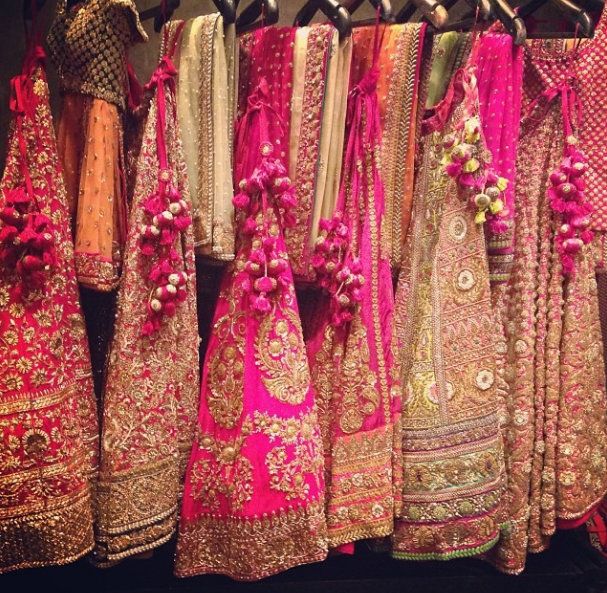 Okay the last reason had nothing to do with the wedding, but the main reason why we loved this affair was how personalised it was. Each detail seemed to reflect the couples own planning (I dont have a pic but the wedding favours were actually cute little jute bags saying "Cookies from Cookie).
On your wedding, make sure you personalise your own little space. The tiny details make it memorable- the napkins, the board, the save the dates - thats what people will remember and talk about. And you dont need a ton of money for any of these ideas.!
By the way are you following us on Instagram?
Psst: Have you checked out our awesome wedding vendor guide yet