5 Refreshing New Colour Combinations For Your Mehendi Lehenga!
BY Sakshi | 16 Oct, 2020 | 26585 views | 2 min read
Which color is best for your lehenga? What are the lehenga colour combinations for 2020? If you're wondering about these questions, we are here to help! Looking for a fresh new colour combination for your upcoming Mehendi? Well, just because we're in the middle of a pandemic, that doesn't mean that you have to go down the usual road. You can be trendy sporting a new combination of hues, which we are currently loving for sure! 
Eggshell Blue & Red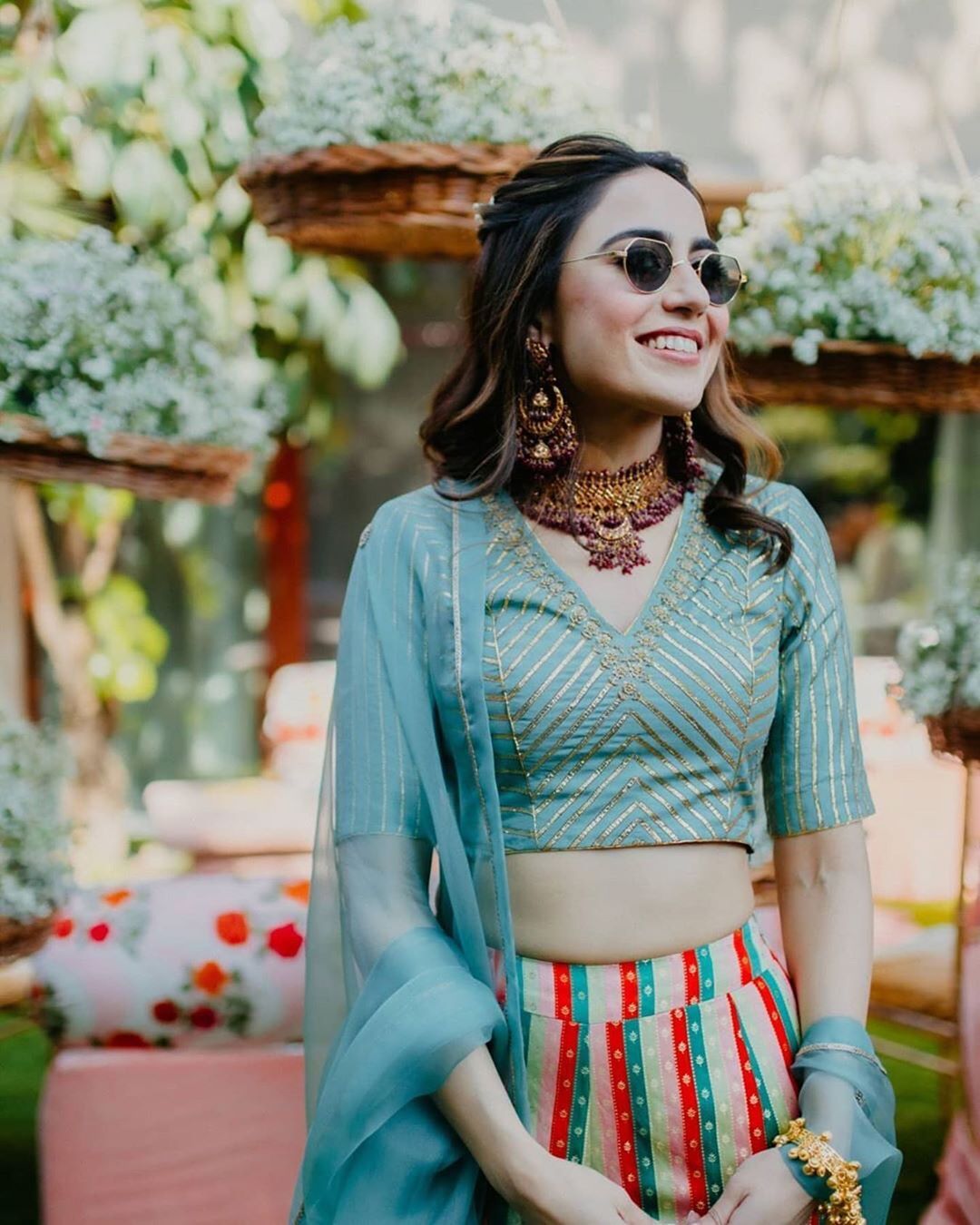 Image via Colorblind Production★ 5
So refreshing, right? Love how the colours look together, and it's so fresh and new- love that shade of blue!
Sunshine Yellow & Pistachio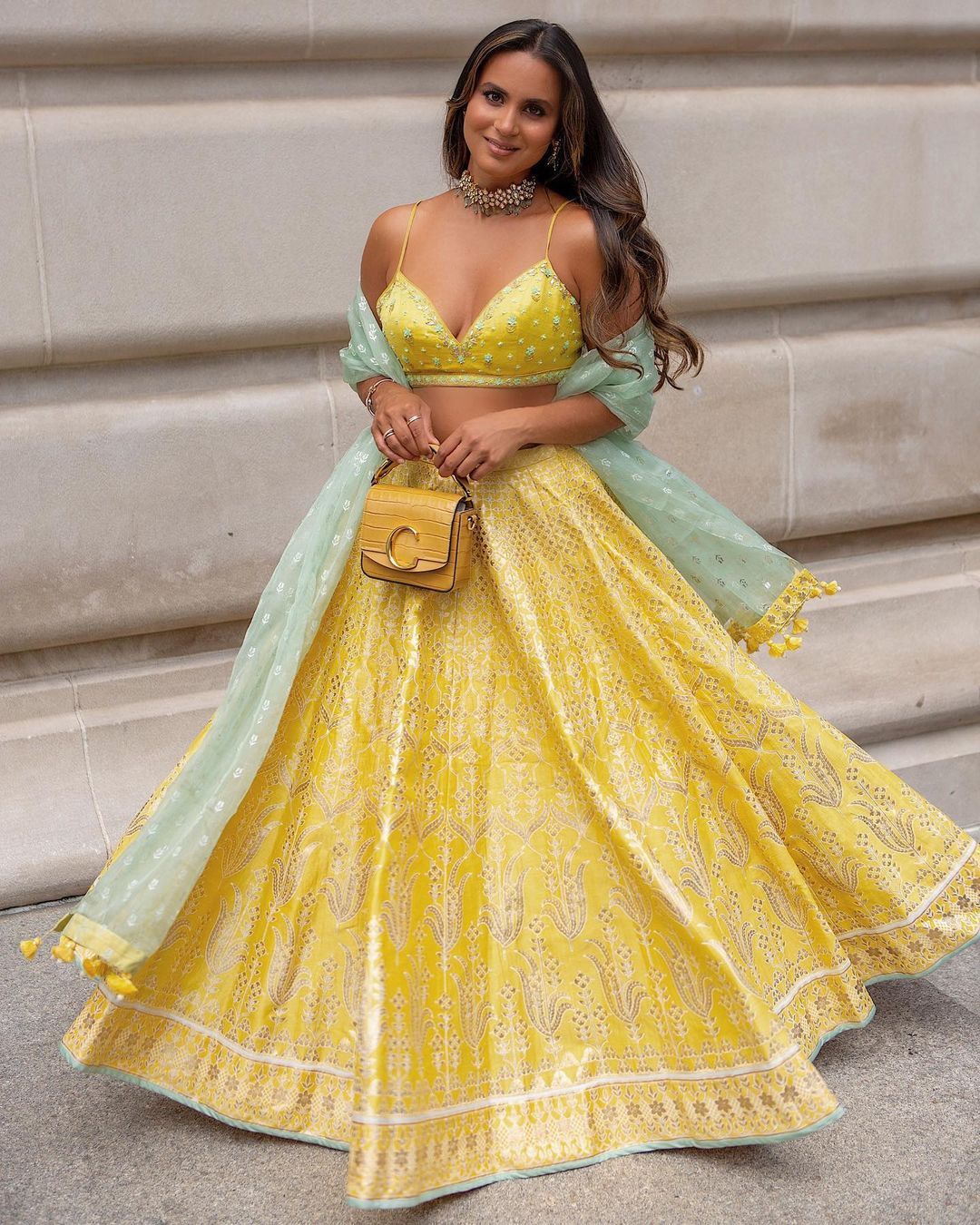 Image via the_zlist; Lehenga by Anita Dongre
A bright shade like yellow complemented beautifully with this subdued shade of green!
Olive Green & Violet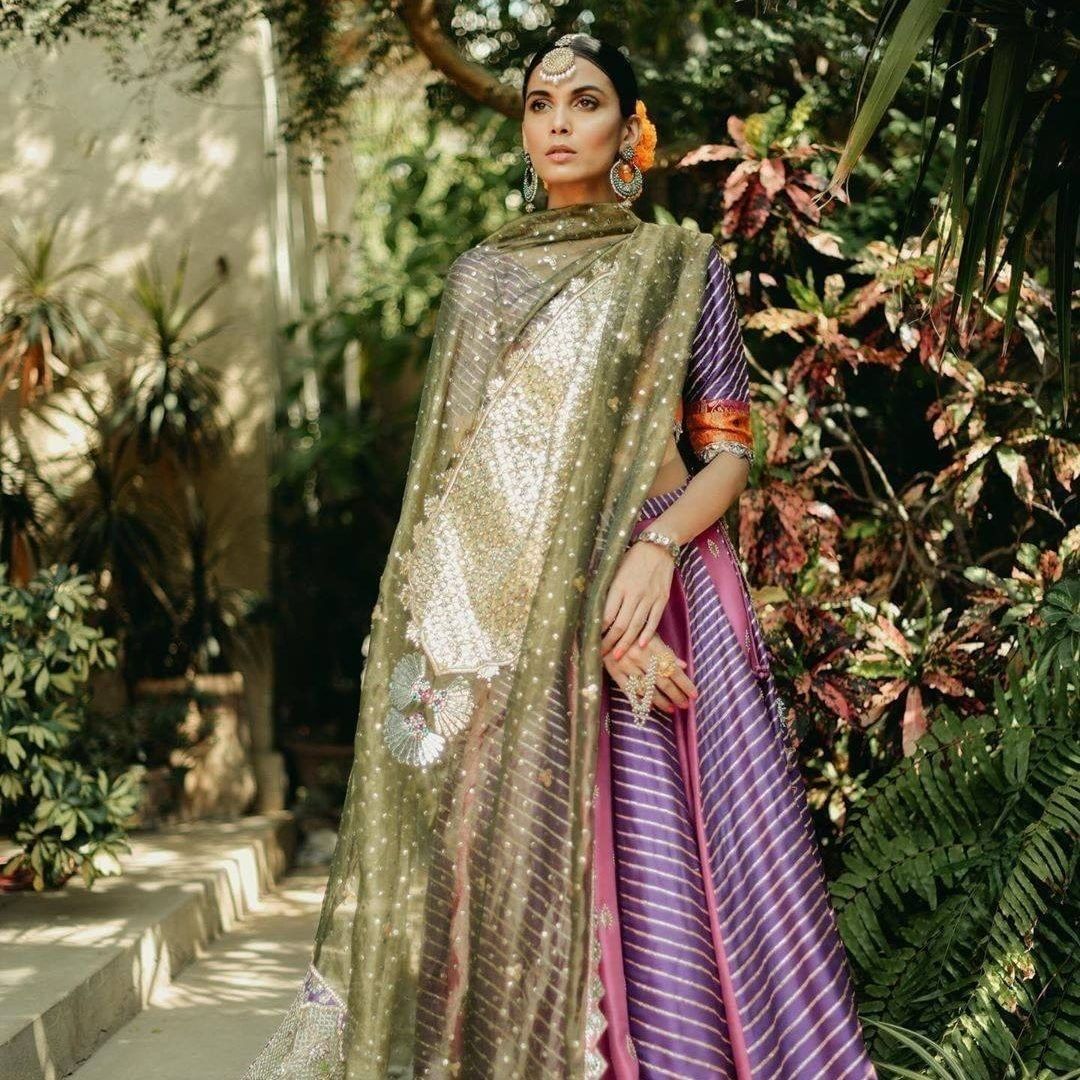 Image via @mehlum.sadriwala
Who would've thought these shades would look so amazing together? A great option for Benarasi fabric!
Mint Green & Papaya Orange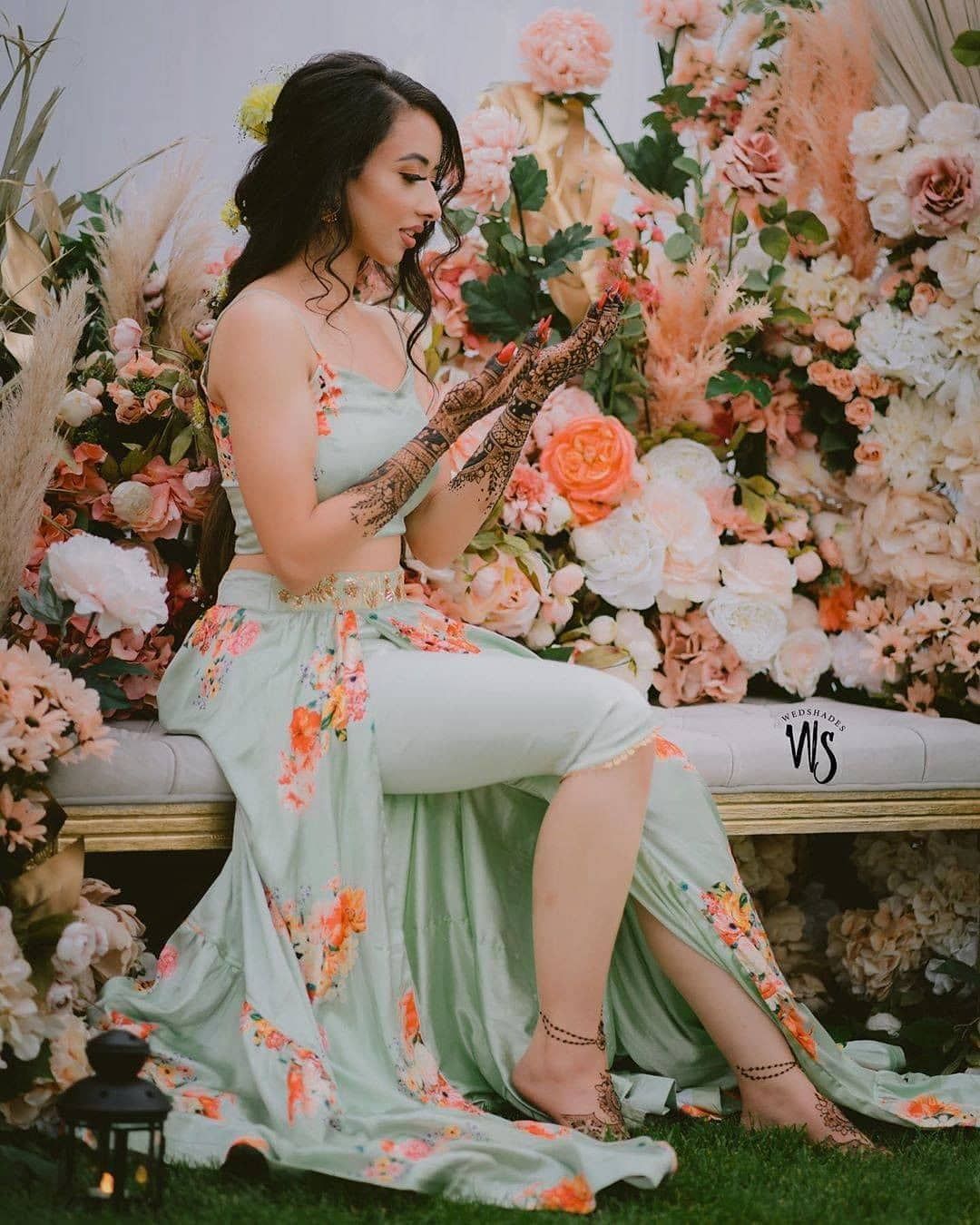 Image via The Wed Shades
How pretty and dainty is this colour combination? Papaya Orange is trending as it is, and mint green is anyway pure love!
Teal & Tangerine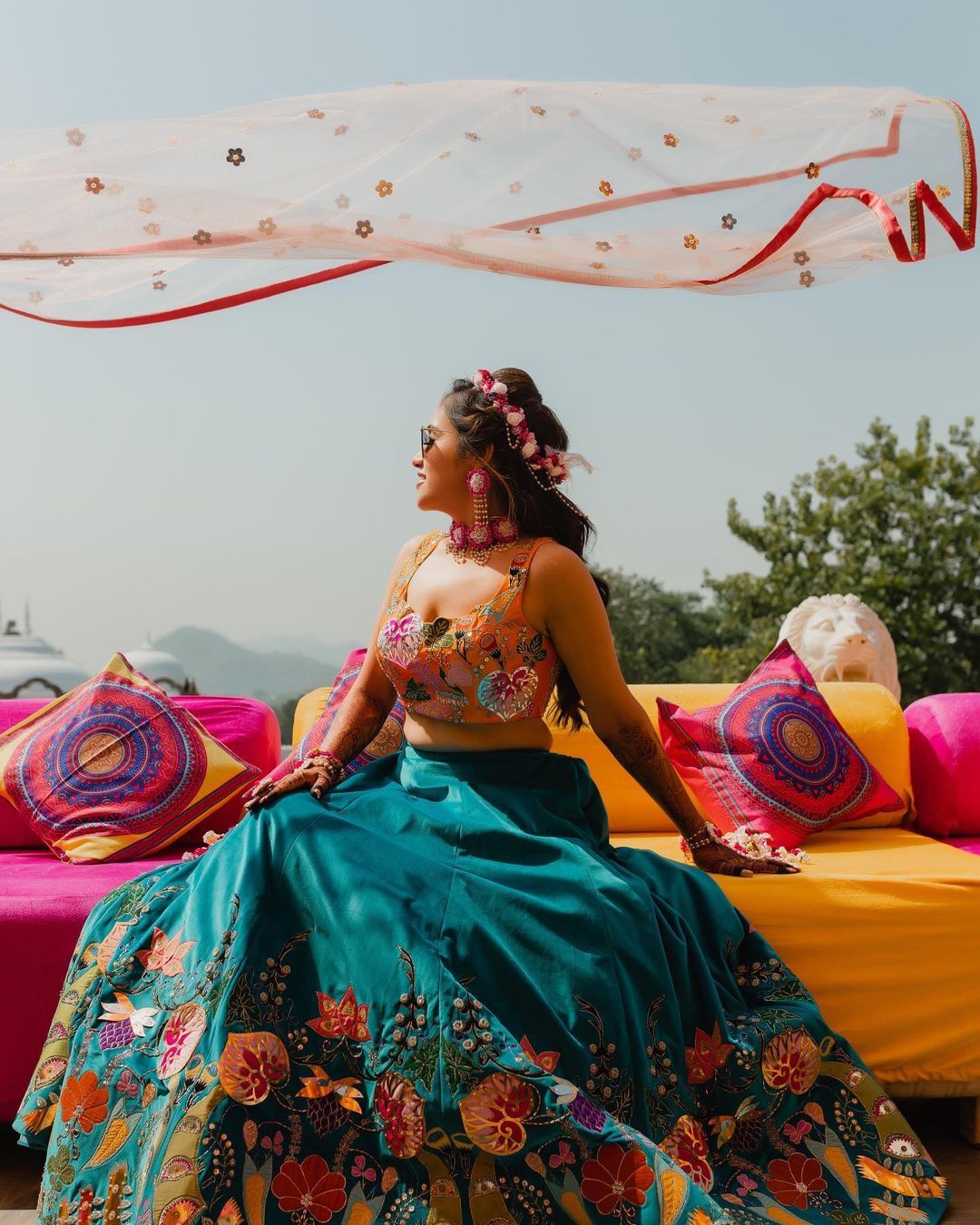 Image via Oragraphy
Such a rich combination, right? Looks amazing and so refreshing!
Now that you are hooked with these new combinations for your mehndi, lehenga shopping would be on your mind and we second that! So what are you waiting for, go and pin or bookmark your favorite outfit!  
ALSO READ: 10 Amazing Mehndi Lehengas We Found Online For You To Buy Later!
 #Trending: Neon Lehengas Are Here, & They Look Bright & Happy For The Mehendi!