5 Things To Know About Your Lehenga Fitting!
BY Sakshi | 04 Jun, 2018 | 1333 views | 3 min read
Take every lehenga fitting of yours very seriously, even if you aren't one of those 'fussy' brides! Your lehenga is gonna be the show stopper of sorts at the wedding, and even if it doesn't need to be perfect, it needs to have a proper fitting and look like it was made for your body, no matter whether its a budget one or designer. That is why the lehenga fitting is super important, and we got you a few tips and tricks to keep in mind when going for your lehenga fitting!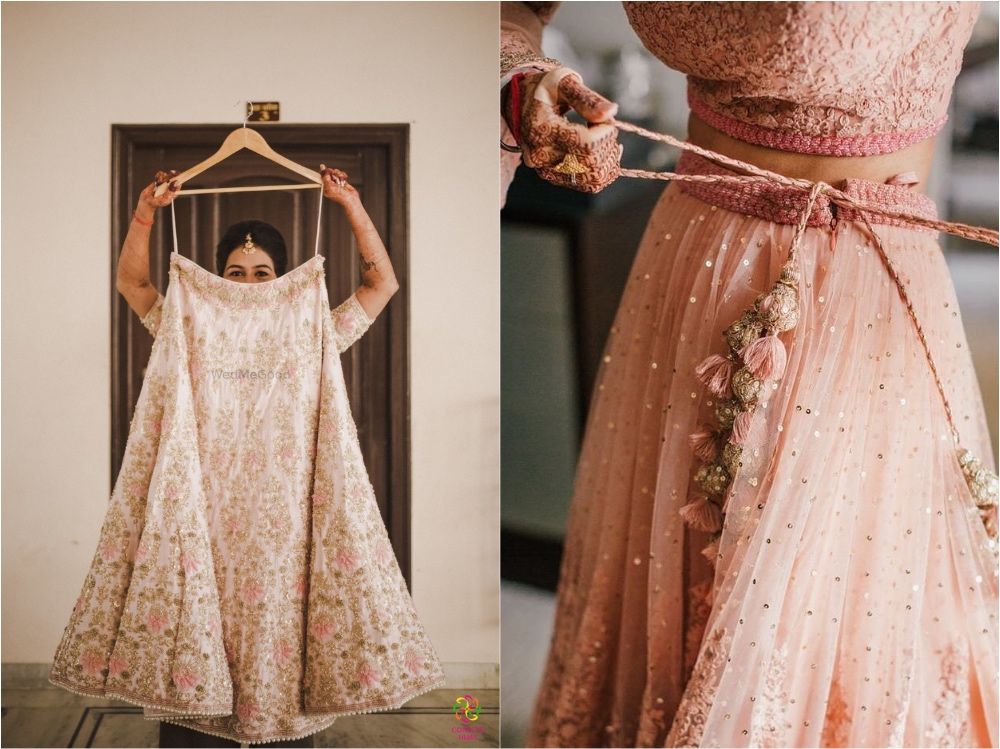 Left Image via Confetti Films
Do not go alone
The wedding lehenga fitting is not the time to go alone- you need someone to give you an honest opinion. Take someone along, but not more than 2 people whose judgement you absolutely trust! 
Avoid wearing dark shades of lipstick for your trial!
Imagine ruining your lehenga with a lipstick mark way before the D-day. Scary, right? Hence, avoid wearing a dark tone of lip color to your fitting, especially if your lehenga is a lighter color. 
Carry the wedding day lingerie and shoes!
You might not think it's that important, but it is. It will help you assess the fit of the blouse and the height of the skirt, which can look very bad if messed up. Plan to wear some shape wear? Carry that too!
Check for all zips, stitches and doris
Closely look through the work and the embroidery on your lehenga - there should be no over-stitches or threads hanging lose. Also check the zips, dori, hooks and any other fasteners provided. Make sure the hooks are secured tightly with threads and can be comfortably fastened. Don't just rely on the dori to keep your lehenga in place- it is only meant for extra support!
Communicate!
A lot of brides feel shy or bad to bring forth something they aren't happy about or any apprehensions- whether it is a fault in the lehenga or something you changed your mind about, be open to discussing it with the store or the designer and we are sure they'll be happy to oblige! 
Ask for something to be redone if you don't like it 
Is the second dupatta looking tacky or something in the lehenga or blouse you think looks different than what was promised? Then ask for a redo if you want to, don't hesitate! Some might charge for it too, but at least you'll get what you want!
Keep a timeline in mind
Yes, there's a lehenga shopping and fitting timeline, and you've got to stick to it or at least be close if you want everything to wrap up on time. Here is one that we've put together that can come really handy!
ALSO READ: 11 Things To Check At Your Lehenga Fitting