6 Cruises You Can Take From India For A One-Of-A-Kind Honeymoon Experience! *Domestic & International
BY Sakshi | 26 Jul, 2019 | 2298 views | 4 min read
Taking a cruise sure can be a once in a lifetime experience- while some people find it a little too confined as compared to taking flights, others really enjoy lapping up the luxury as they sail over oceans. But did you know that there are domestic cruises you can take apart from International ones too? And while they might not be boasting of luxuriousness, they are pretty good!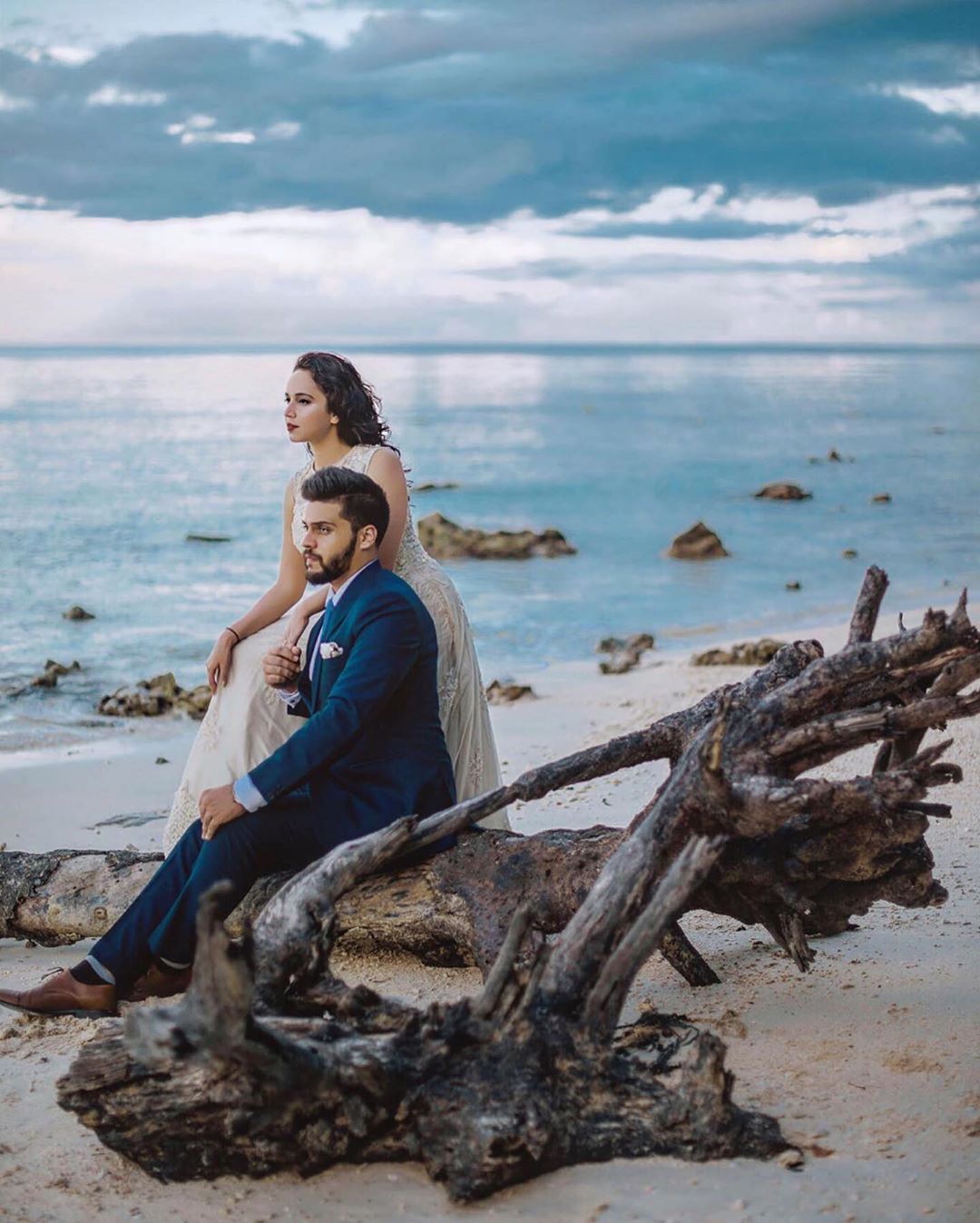 Image via Ombre by Harsheen Jammu★ 4.9
So here are some amazing cruises we found for you- 3 international and 3 domestic ones!
International Cruises
Mumbai to Singapore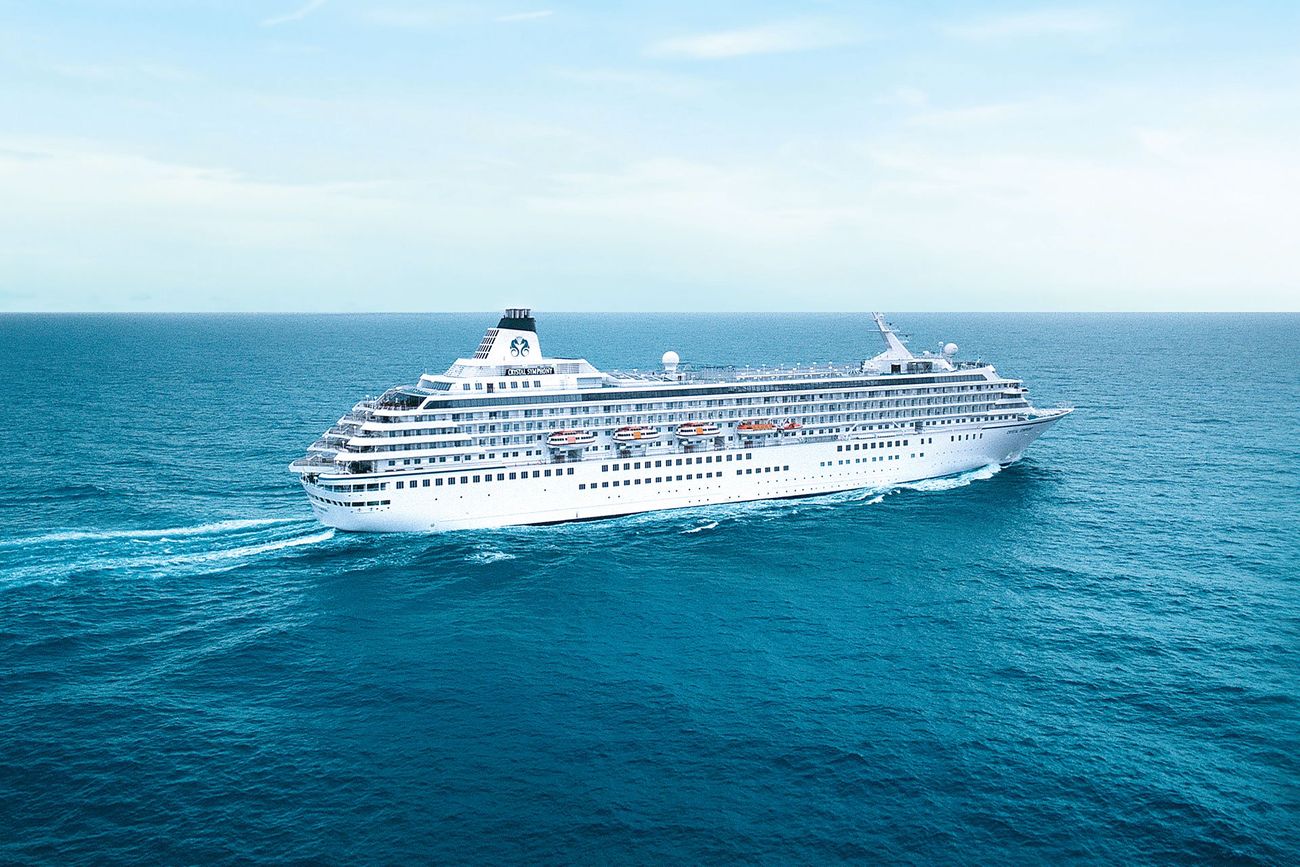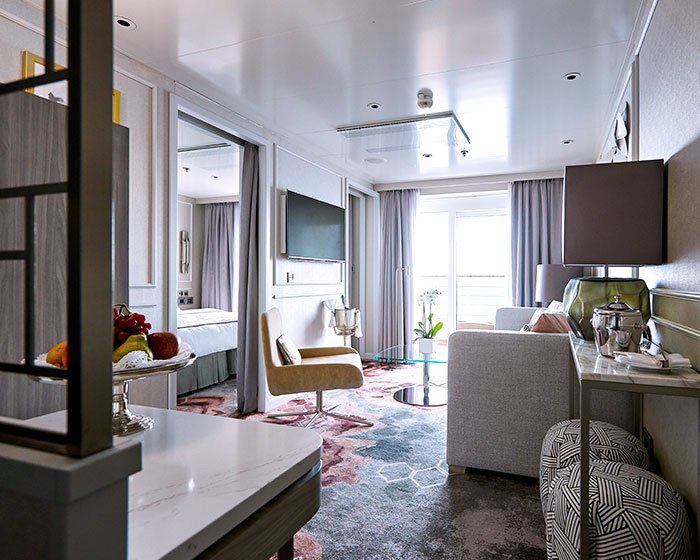 Name of Cruiseliner: Crystal Symphony
Duration: 17 days, 16 nights
Route: Mumbai (India) - Kochi (India) - Colombo (Sri Lanka) - Yangon (Myanmar) - Phuket (Thailand) - Penang (Malaysia) - Kuala Lumpur (Malaysia) - Singapore
This one is super duper luxurious! Expansive and gorgeous, butler-serviced suites and penthouses are veritable sanctuaries at sea, the perfect place to call home on global adventures. Travel in a suite or a stateroom – nearly all feature a private verandah – and discover supremely comfortable beds, lush amenities and high-tech automation.
Find out more here.
Mumbai to Venice (Italy)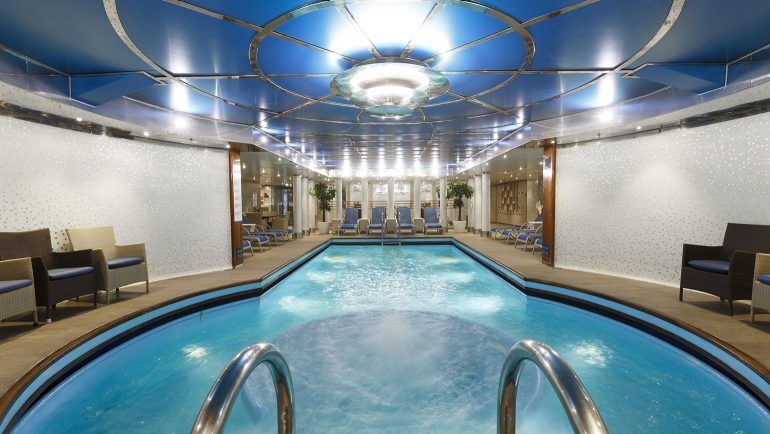 Name of Cruiseliner: NeoClassica (Costa Cruises)
Duration: 27 days, 26 nights
Route: Mumbai (India) – Mangalore (India) – Kochi (India) – Malé (Maldives) – Salalah (Oman) – Eilat (Israel) – Aqaba (Jordan) – Heraklion (Greece) – Dubrovnik (Croatia) – Venice (Italy)
While there are a few options you'll have to pick a certain leg of cruises that do visit India, this one has the cheapest packages for cruises from India to Italy. This is a luxury cruise, which you can join on this leg, and it has all luxury amenities that make it an experience to remember! The neoClassica is a magnificent cruise ship with 654 cabins, two swimming pools, four big hot-tubs, two restaurants and nine bars. For the convenience and pleasure of its guests, the vessel offers a spa, jogging track, arcade, theatre, nightclub, ballroom, patisserie, an outdoor cafe with real trees and much more.
Find out more here.
Kochi to Male (Maldives)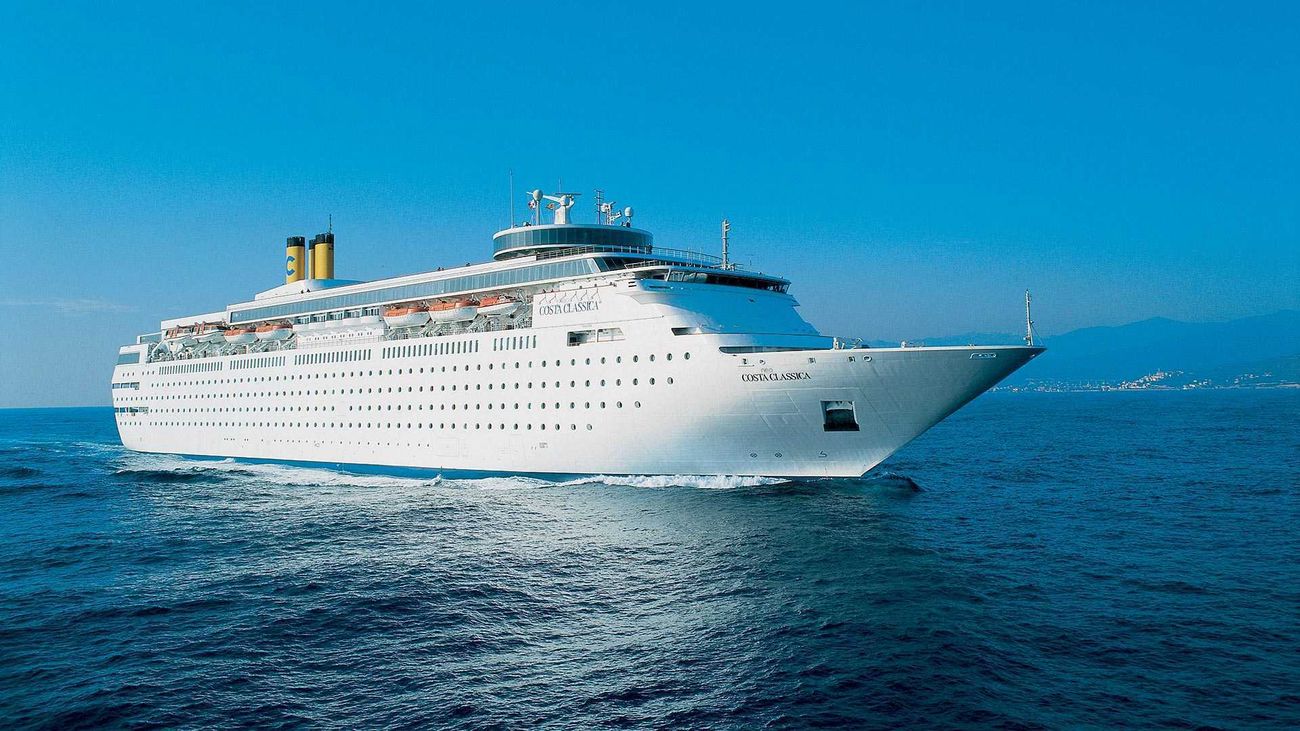 Name of Cruiseliner: Costa Victoria (Costa Cruises)
Duration: 4 days, 3 nights
Elegant and totally refurbished, with new balconies, terraces and windows, Costa Victoria boasts an unmistakeable style that marries traditional nautical style with essential design. The chic and original environments are filled with prestigious furnishings and works of art, making this ship a refined and stylish work of art. It has 5 restaurants and 10 bars onboard and lots of options for entertainment.
Find out more here.
Domestic Cruises
Kerala (Cochin) to Lakshadweep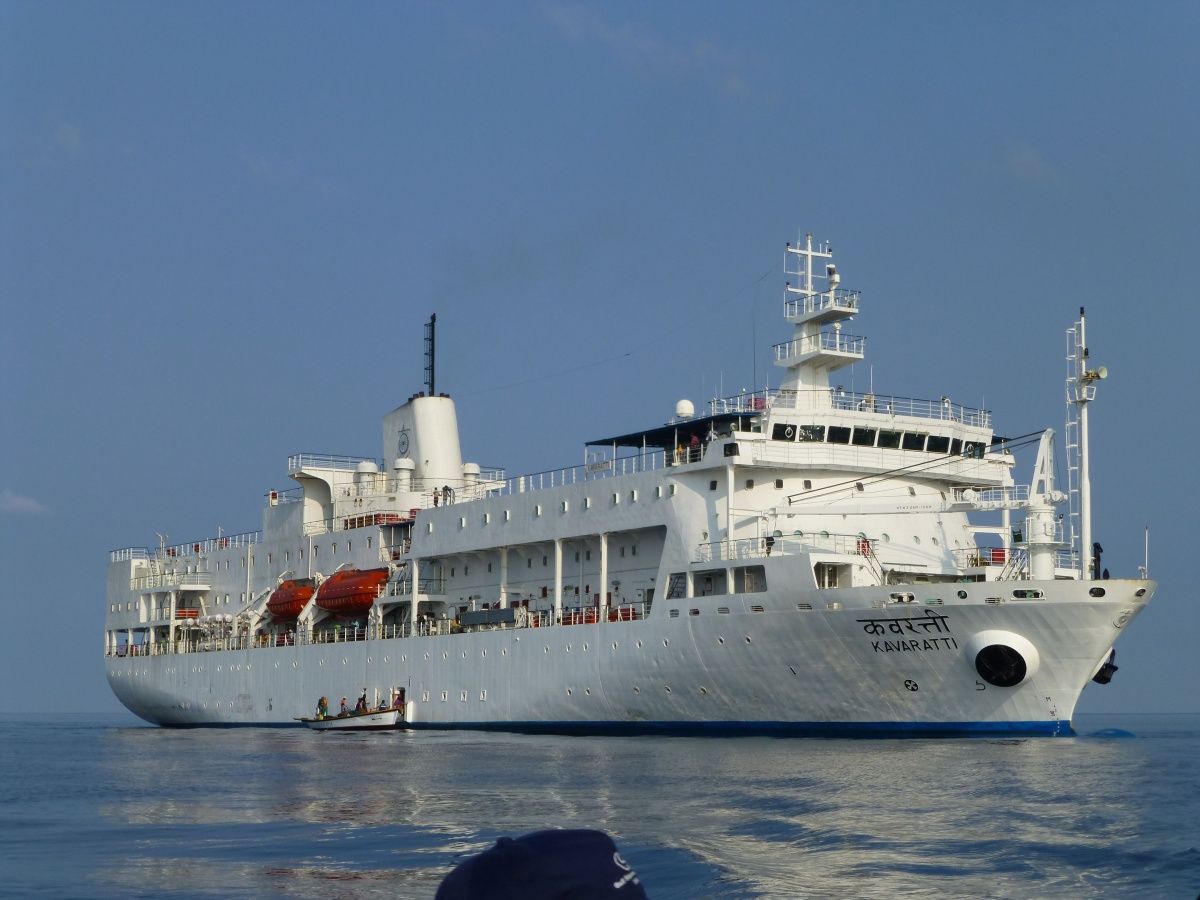 Name of Cruiseliner: M.V. Kavaratti
Duration: 5 days, 4 nights
Season: September to May (they do not operate during monsoons)
Lakshadweep Samudram is a five-day cruise to Kavaratti, Kalpeni and Minicoy. The MV Kavaratti takes passengers to these islands, and they spend the nights on the ship. It has 180 Diamond/First class accommodation options available. The travellers can have a great time during the day where they can go angling, swimming, scuba diving and snorkeling. They even have tie ups if you want to do a scuba diving course or get certification.
Find out more here.
Around the Kerala Backwaters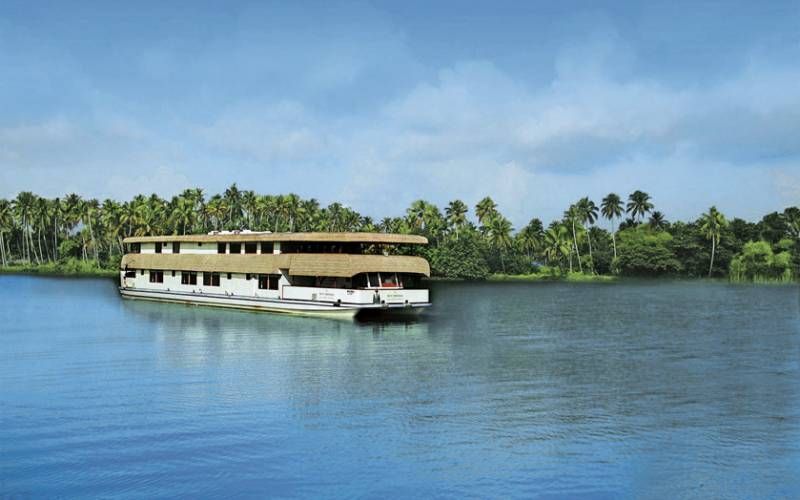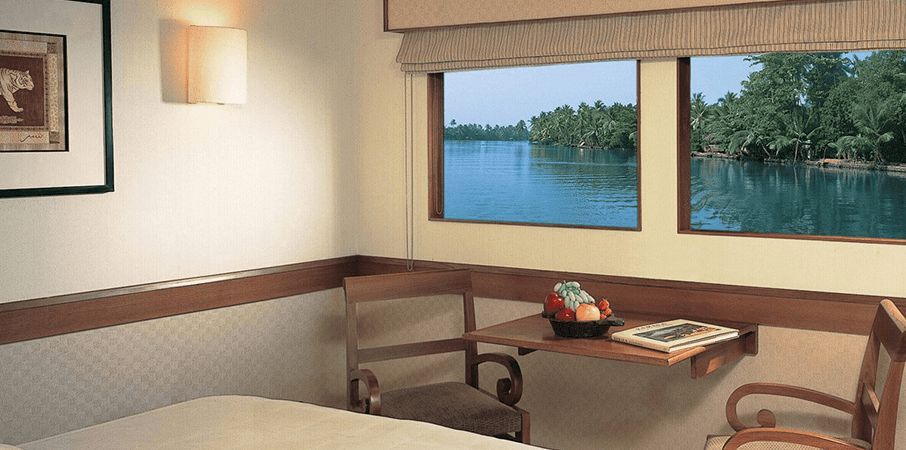 Name of Cruiseliner: Oberoi M.V. Vrinda
Duration: 3 days, 2 nights
Route: Vembanad Lake – Alleppey canal – Kanjippadam –Chambakulam – Pallathurathy
This luxury cruise ship which goes around the Kerala backwaters has eight deluxe rooms. These are tastefully designed and have big windows for a full gorgeous view. The cabins come with a king-sized bed, enough furniture, and also a TV and attached bathroom.
Find more details here.
Across the North-East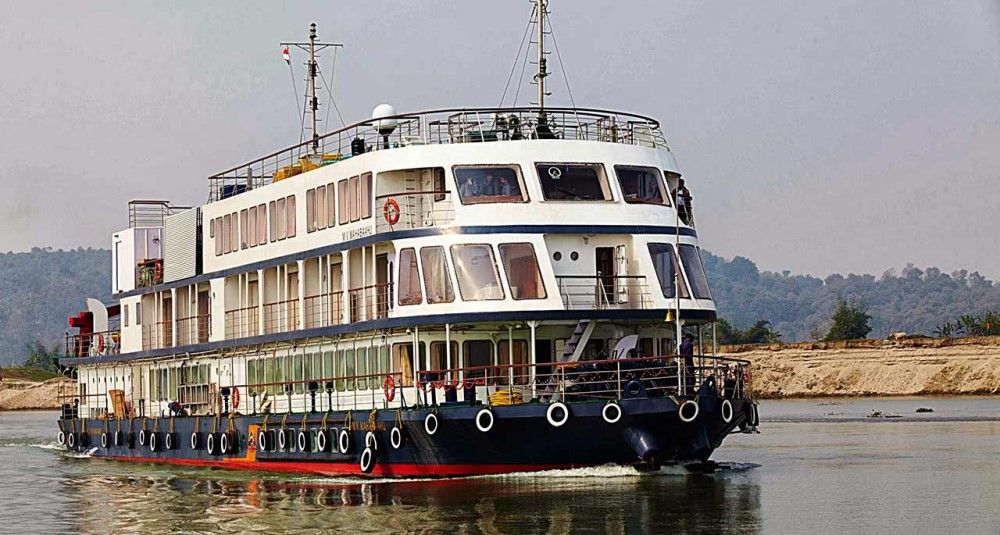 Name of Cruiseliner: MV Mahabaahu
Duration: 9 days, 8 nights
Route: Guwahati – Kiriakara – Tezpur – Silghat – Kaziranga – Bishwanath – Bishwanath Ghat – Majuli Island – Nimati – Sibsagar – Jorhat
This is one nice way to see the Northeast if you're planning to! This luxury cruise liner has 23 rooms, each with a balcony- you can pick from rooms, cabins and suites for your accommodation, whatever suits your budget. And they have quite nice food with Indian and Continental options with locally-sourced ingredients.
Find more details here.
ALSO READ: #HoneymoonIdeas: Soon You Can Catch A Ferry From India To Maldives!