6 Fave Marwari Brides We've Featured on WMG !
BY Sakshi | 07 Sep, 2017 | 341 views | 2 min read
While Marwari brides might be synonymous with tradition, we have featured quite a few whose weddings have been anything but. Whatever said and done, their vintage jewellery and layered outfits can be a treat sometimes. And we've featured all kinds on WedMeGood-right from the gorgeous ones to the fun and quirky ones who have an eccentric sense of style! So we decided to put together some of the memorable Marwari Real Brides we've featured!
This Real Bride who wore the most stunning, offbeat jewellery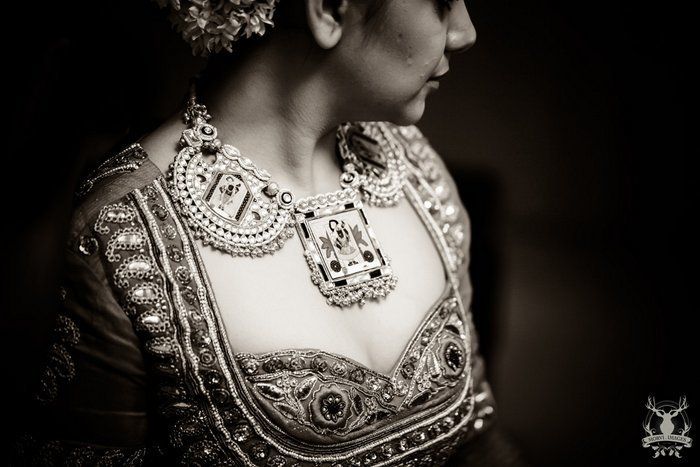 Image via Vidhi and Vinay's Wedding
If there's one thing we can steal from Real Bride Vidhi's Marwari wedding, that would be that gorgeous offbeat necklace of hers- so so unique and awesome for a bride!
This bride who looked dainty in her pretty pastel lehenga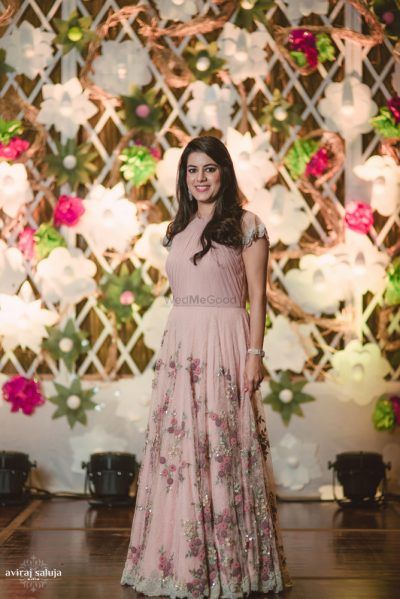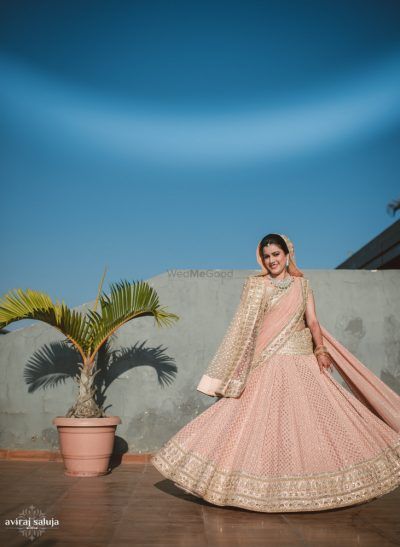 Image via Vriti and Aayush's Wedding
Real Bride Vriti rocked such pretty pastel outfits in her Pune Engagement and Wedding, that it was so pleasing for the eyes! So delicate and dainty!
This fun bride who had a music festival theme wedding!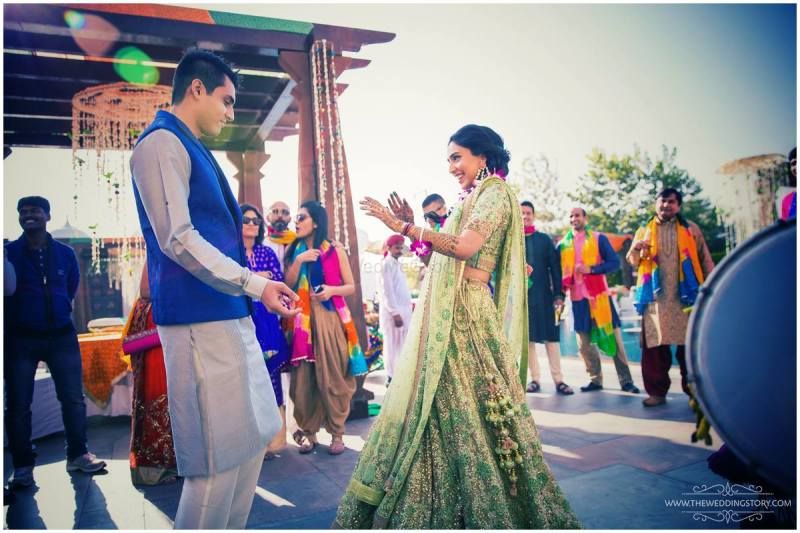 Image via Vaidehi and Shreyas' Wedding
Yup! Real Bride Vaidehi's wedding in Jaipur looked like so much fun, that you can see it in the photos itself! She had a unique music festival themed wedding, with some super awesome lehengas, which went perfectly with the vibe!
This Quirky Real Bride who had a carnival themed soiree!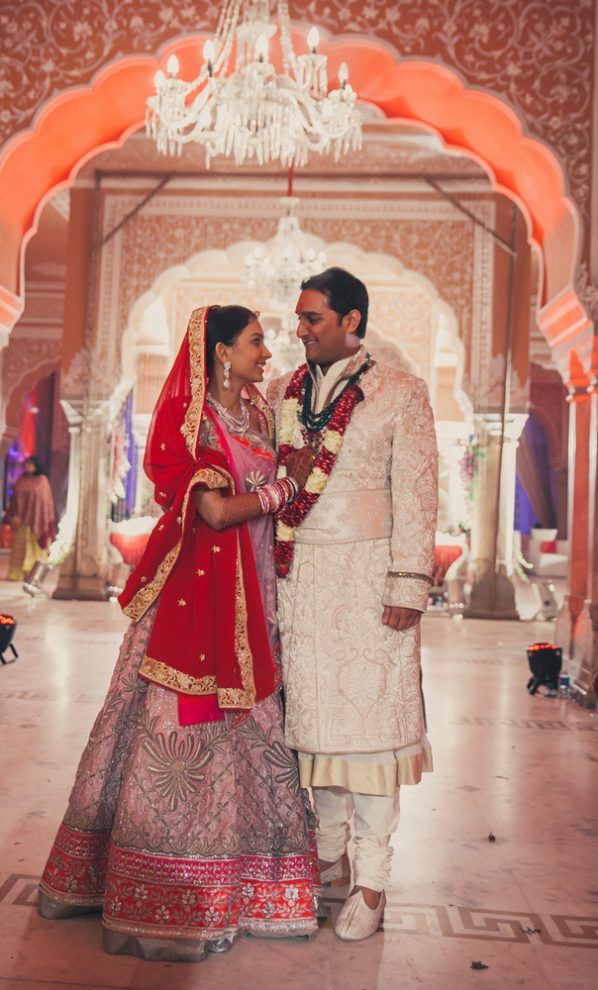 Image via Nupur and Viren's Wedding
Real Bride Nupur had such a crazy Mehendi in her Jaipur wedding, which had a carnival theme! Plus, she got her mum's lehenga revamped by Arpita Mehta for her wedding, which we think was a superb idea!
This Real Bride who had a picturesque wedding in the middle of a lake in Udaipur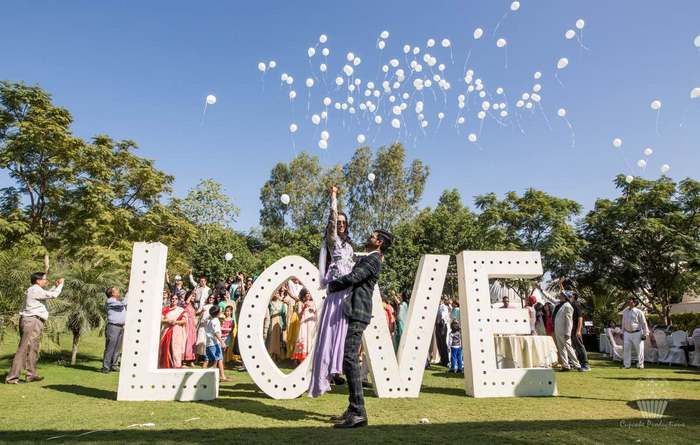 Image via Vaishali and Nikhil's Wedding
Real Bride Vaishali's wedding was not only super fun, but the location was so so pretty- right in the middle of Lake Pichola. It was just the right combination of style and tradition! Plus we loved her regal and stylish outfits!
This Real Bride who had a gorgeous Royal Wedding in Udaipur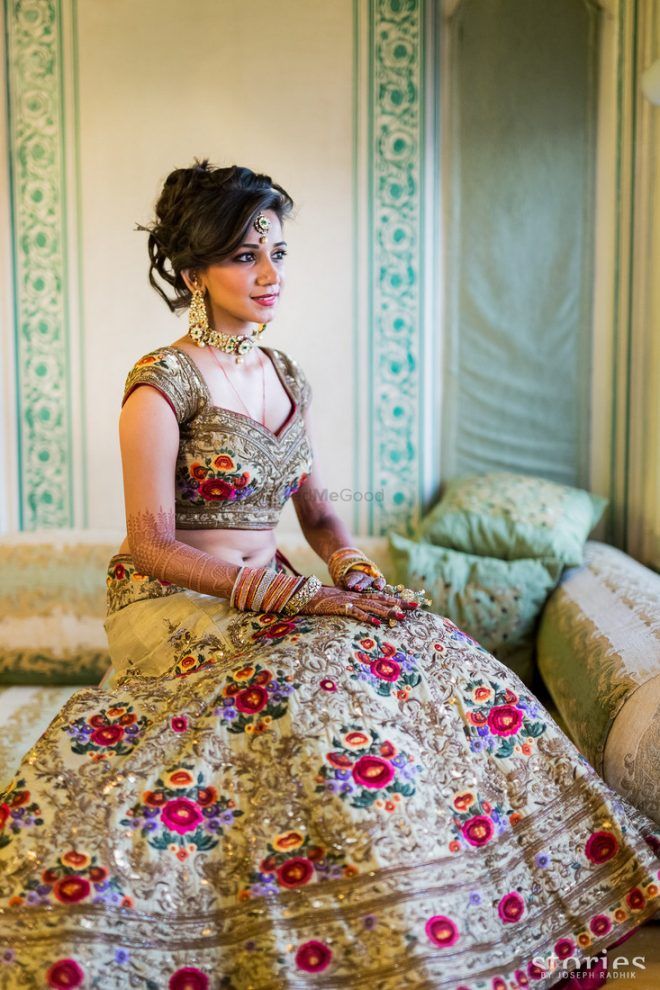 Image via Ankit and Payal's Wedding
Real Bride Payal had a super regal wedding in Udaipur, and wore some offbeat outfits that really stood out! Her wedding had this old world Mughal charm that's hard to capture these days!
So, which one is your fave?