6 Illustrators Who Can Help You Design The Cutest Save The Dates!
BY Garvita | 18 Jan, 2019 | 24360 views | 3 min read
The save-the-date craze has been there for quite some time now. Earlier it used to be in form of a couple picture (mainly, from their pre-wedding shoot) or a small video, but now there's a new trend that has taken over - illustrations! Instead of going for a good 'ol mainstream mushy image, the couples are hiring illustrators to get a save-the-date artwork done. The fact that they are decently priced and ultra creative makes them a great choice to be the first impression of your wedding.
So, here are a few illustrators who can help you design the cutest save-the-date, that'll leave your guests super thrilled to see the full invitation, and all prepped up for the big day!  
@sneha.shanker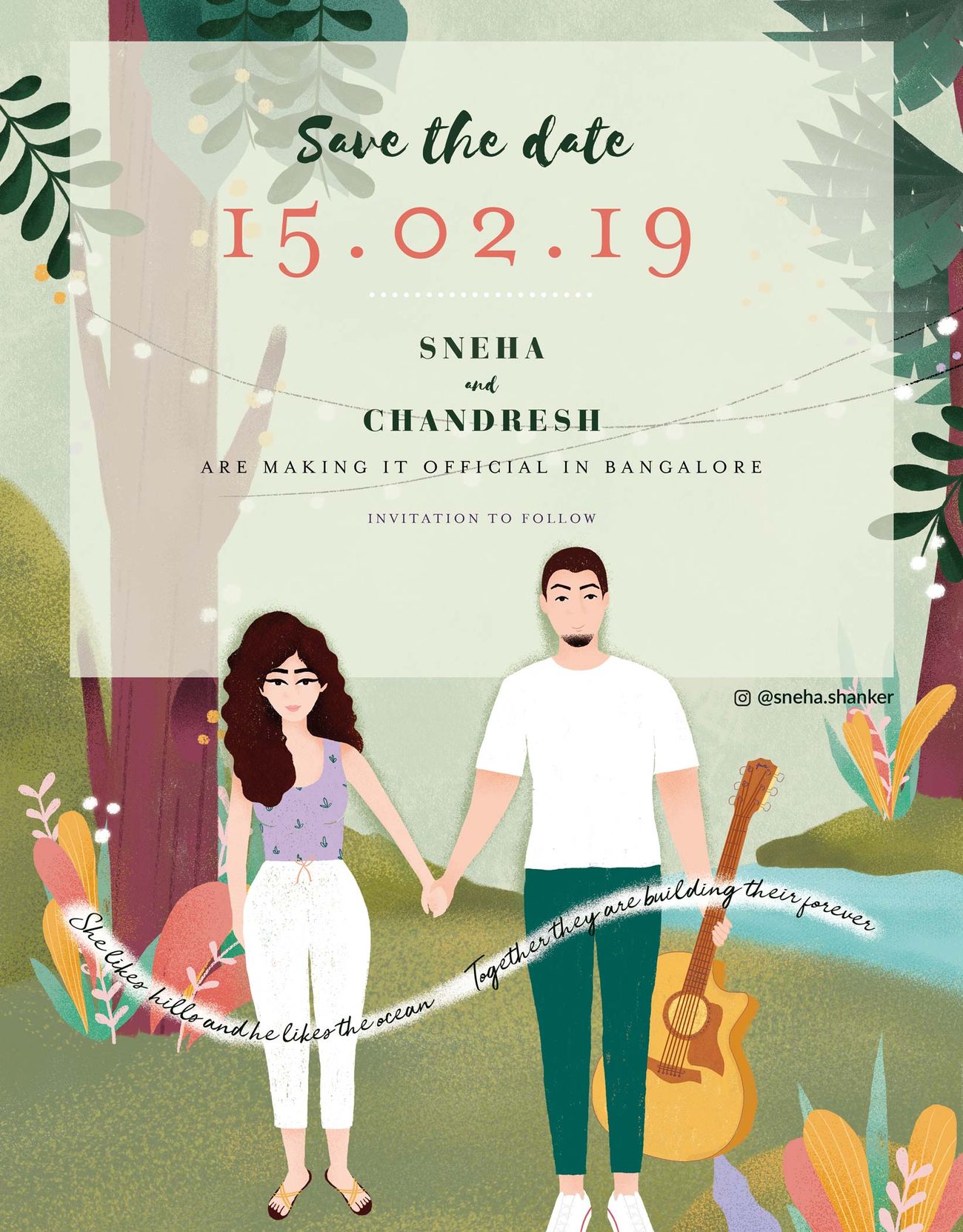 It all started with Sneha making an artwork for her own wedding, and then there was no looking back. Apart from these, we also saw a lot of illustrations based on women and real-life issues on her page. So minimal and sophisticated, that's what we loved about her style!
Starting price: Rs 5,000 approx.
Find out more: sneha.shanker on Instagram
@aromeraki_designs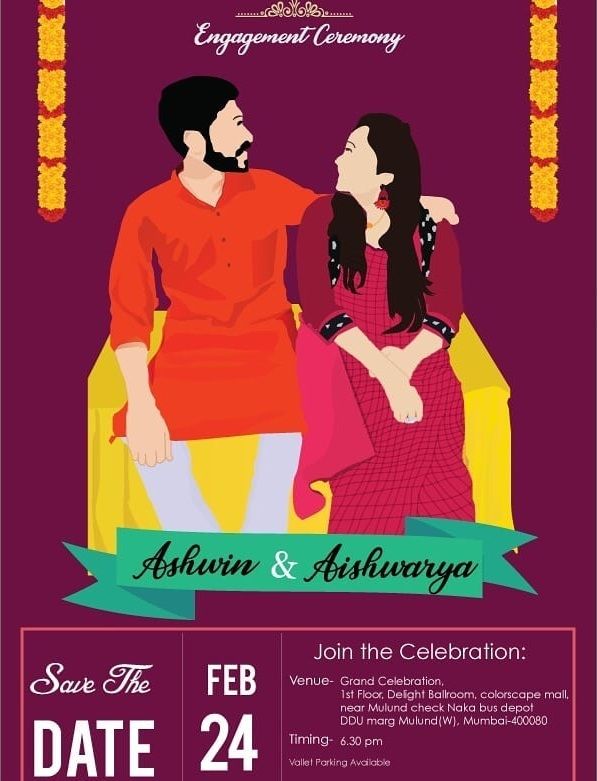 They might be new on Instagram but it took just one artwork of theirs to catch our attention. It's not one particular element, but just the whole vibe of their designs that makes it so appealing. And if you're looking for something more photo-like, check them out. 
Starting price: Rs 4,500 approx.
Find out more: aromeraki_designs on Instagram
@vidhee_illustrates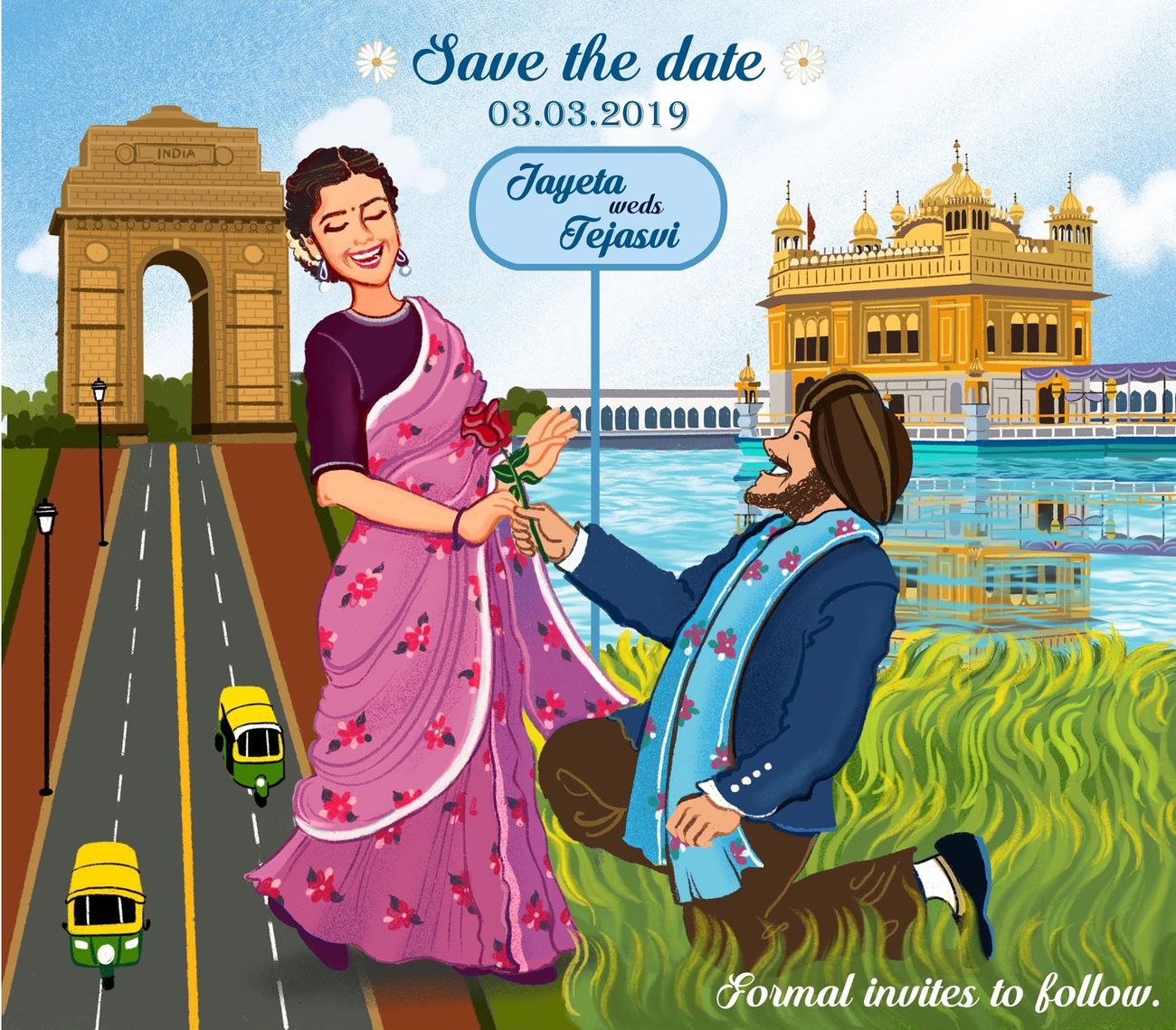 We love how Vidhi likes to add real elements to her artworks, making it a lot more vivid and exciting. Like this one here, apart from the lovely couple, has the Bangla Sahib Gurudwara, India Gate and, of course, the autos - screaming Delhi!!
Starting price: Rs 4,000 approx.
Find out more: vidhee_illustrates on Instagram
@woodledoodledesigns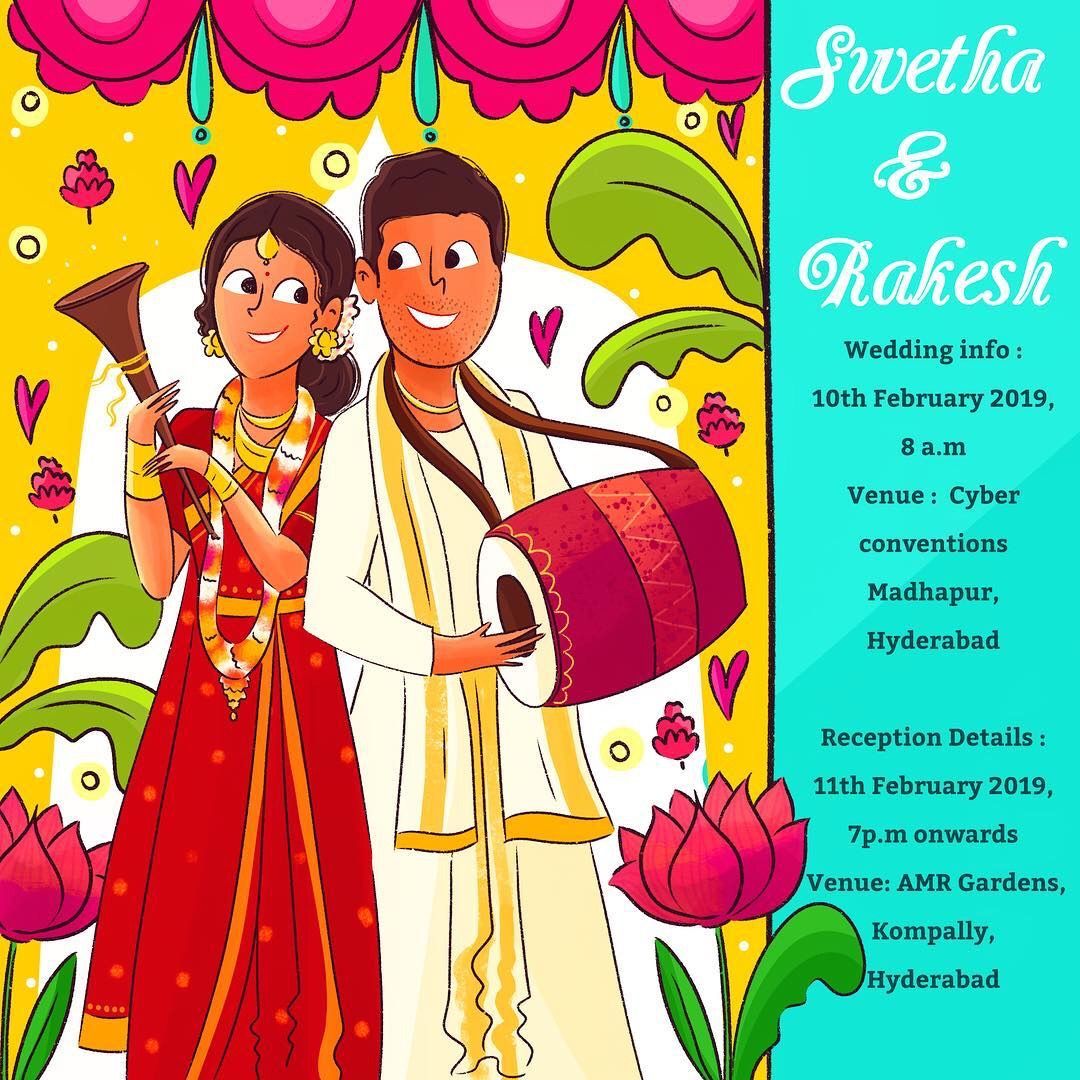 Sumouli's Instagram page is full of funny memes and comics but that doesn't mean there's no room for wedding invites and save-the-date artworks. Stunning intricate details and aesthetically pleasing artworks, her insta feed will surely leave you with a smile on your face. See for yourself and trust us, you'll love them!
Starting price: Rs 5,000 approx.
Find out more: woodledoodledesigns on Instagram
@twomadgirlss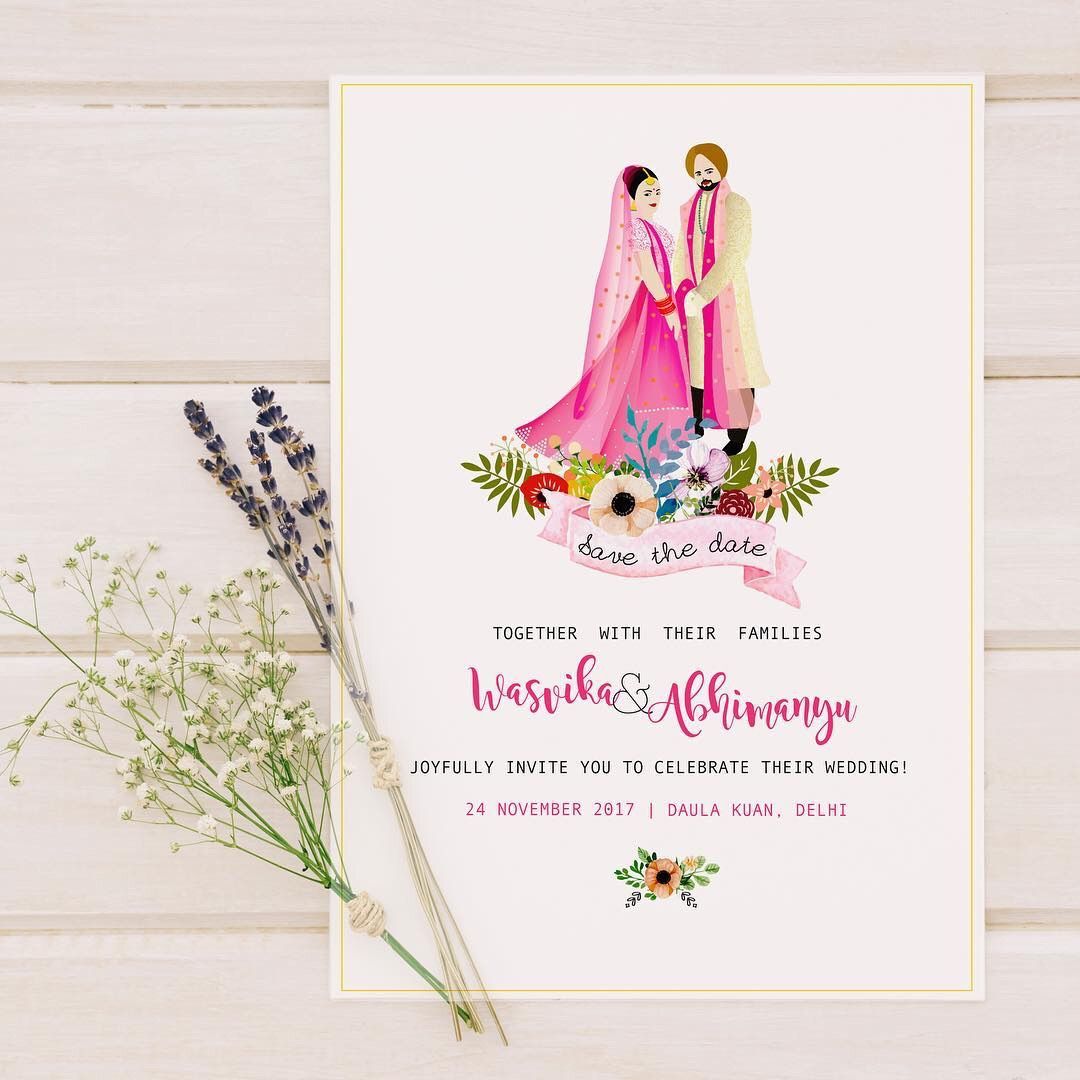 Radhika and Kavita aka TwoMadGirls make some really cool customized invites! Their artworks left us awestruck because we could see minute details related to the bride and groom, be it their love for travel, animals or even a bride's love for kaleeras being incorporated. You name it and they'll surprise you with it.
Starting price: Rs 6,000 approx.
Find out more: twomadgirlss on Instagram
@the.effeminare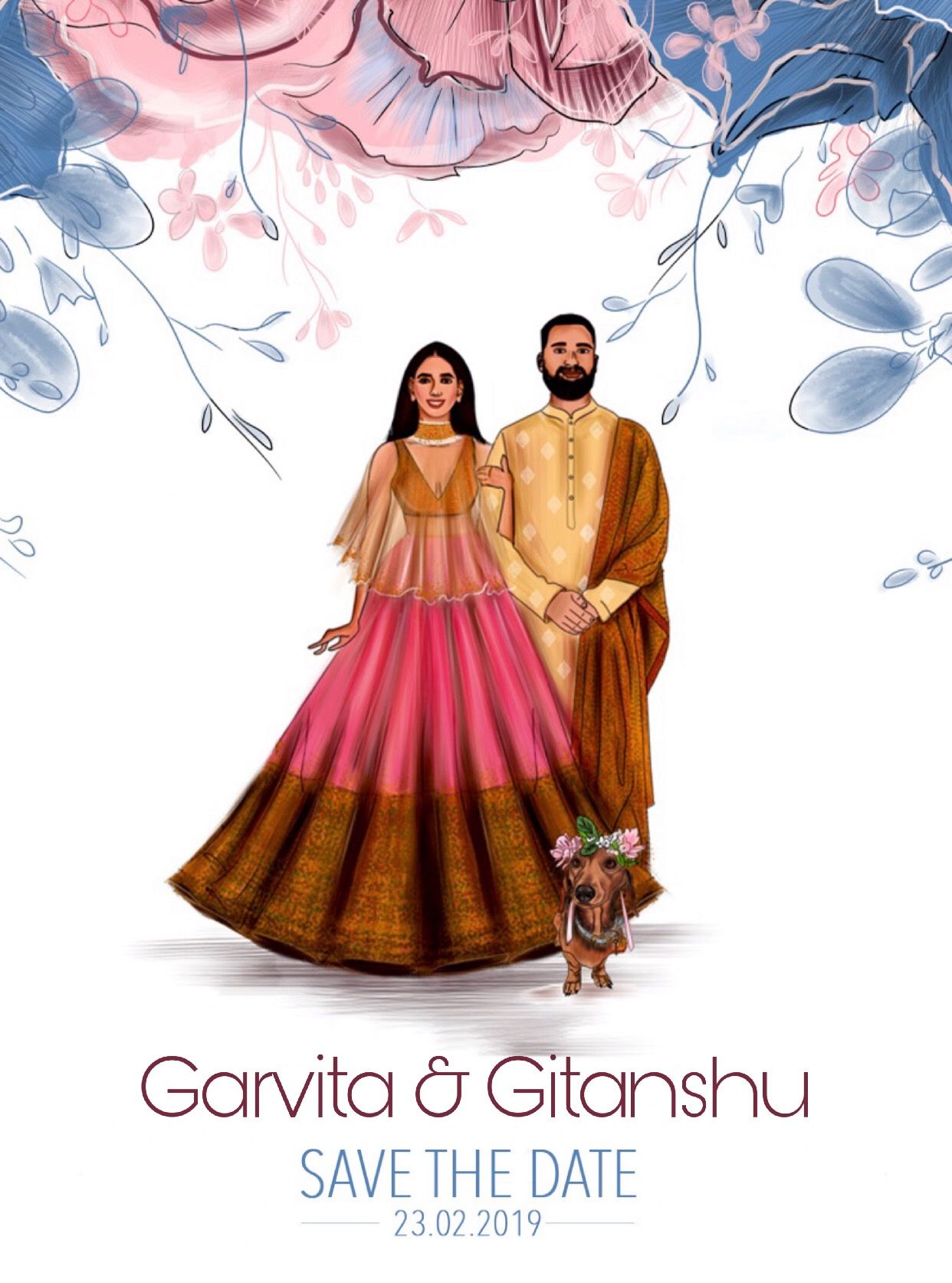 Just FYI, since yours truly is also getting married soon, I got this made for my wedding! I stumbled upon Anwesh's profile when one of his artwork popped up on my discover section. Post that, it was one brief and I had my dream save-the-date in front of my eyes! Adorbs, isn't it?
Starting price: Rs 6,500 approx.
Find out more: the.effeminare on Instagram
In case you're getting married soon, we hope with this post your search for an illustrator is over! Get an artwork made for yourself and don't forget to tag us!