6 Sherwani Styles For Every Type Of Groom!
BY Sakshi | 18 Mar, 2020 | 16715 views | 2 min read
Not every groom is the same. While some like to stand out on their wedding as much as the bride, others are more than happy to blend into the crowd and let the bride have all the limelight on her. So whether you are the minimal type, offbeat type or want to go over the top, we have the right kind of sherwani for you for your big day! Manyavar has something for every type of groom, and here are 6 of our favourite picks!
The OTT Groom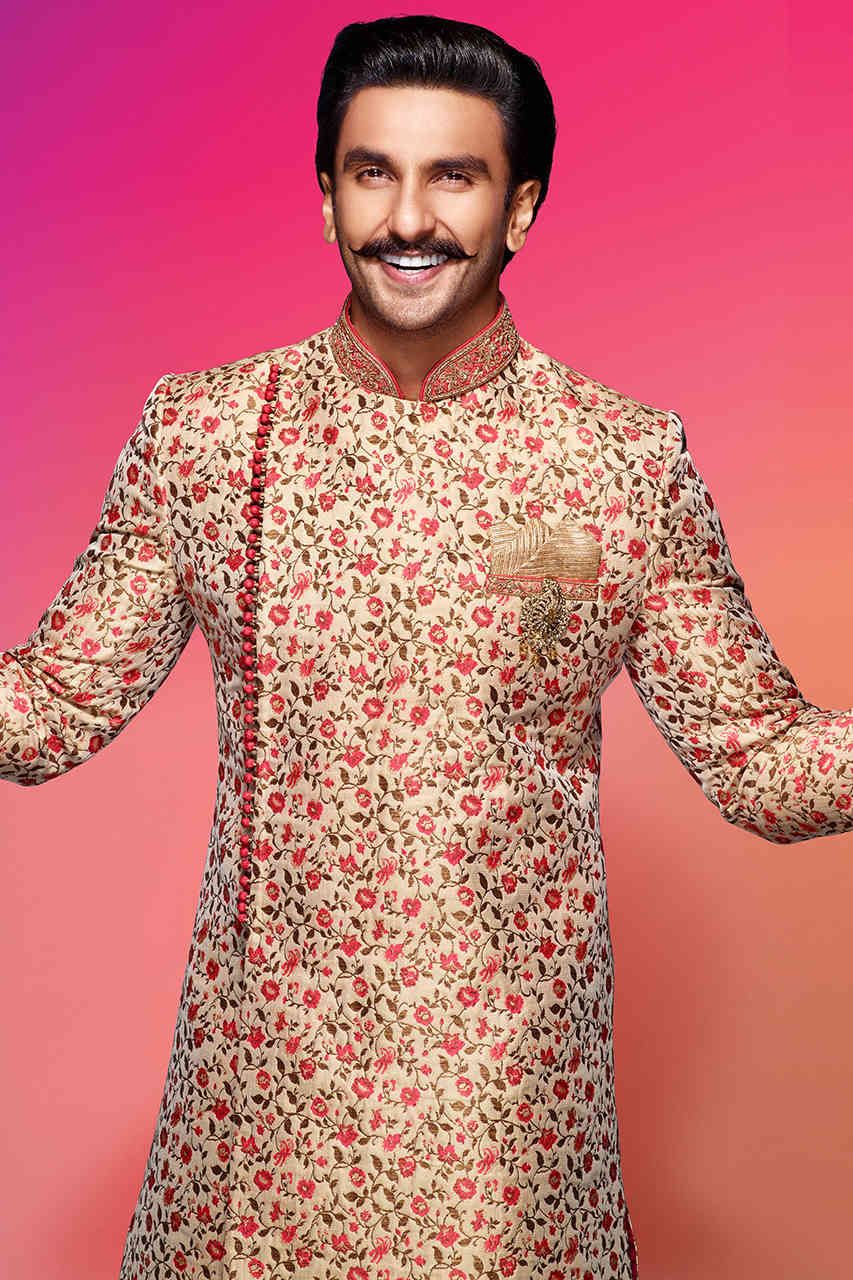 There are a lot of grooms who like going over the top, and standing out totally with their look while making a style statement! Something bold and bright like this stylish fawn floral sherwani is an amazing pick according to us!
Buy this online here.
The Offbeat Groom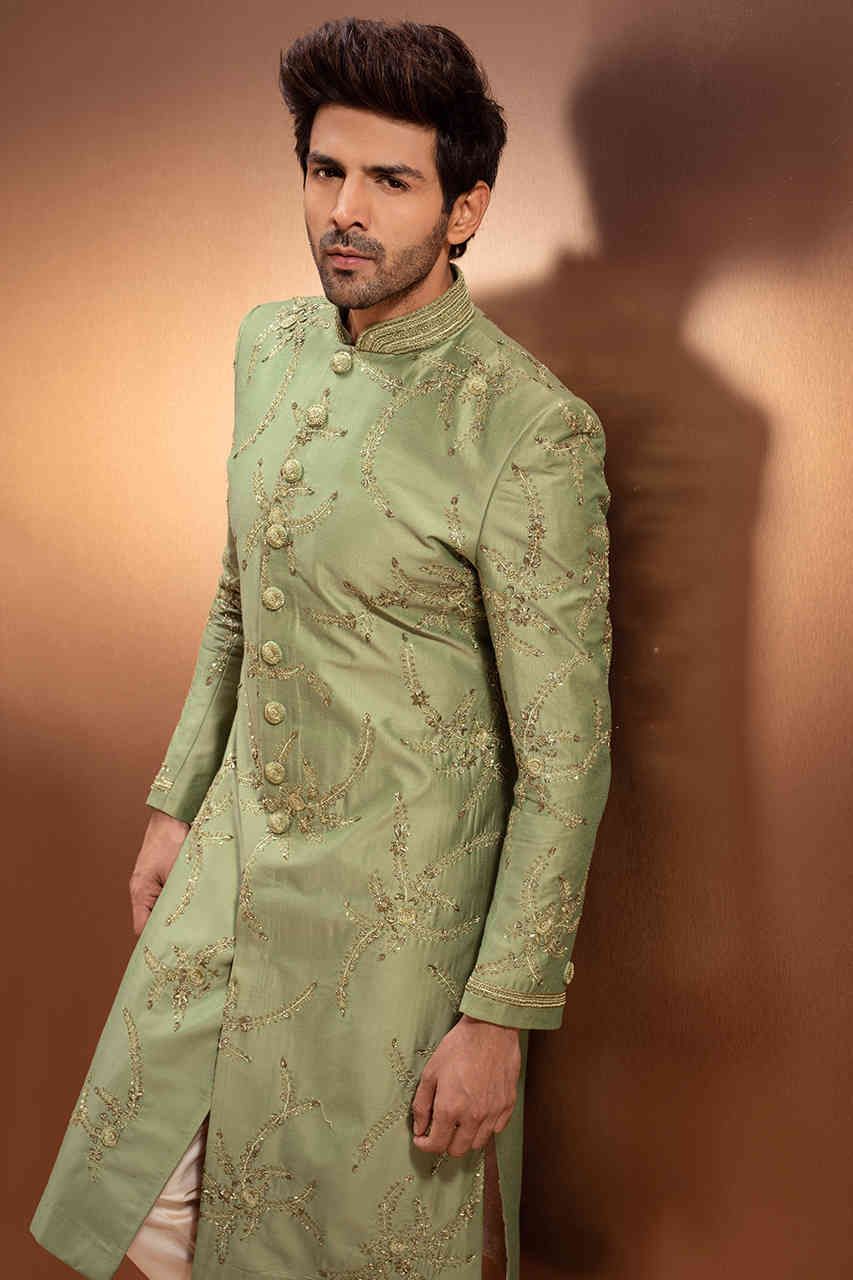 Grooms these days are not afraid to experiment, and experimenting with colours and hues is a great way to pull off an offbeat look. This Pistachio green sherwani set by Manyavar Mohey is amazing for a groom who doesn't want the same old tried and tested look. 
Buy this online here.
The Modern Groom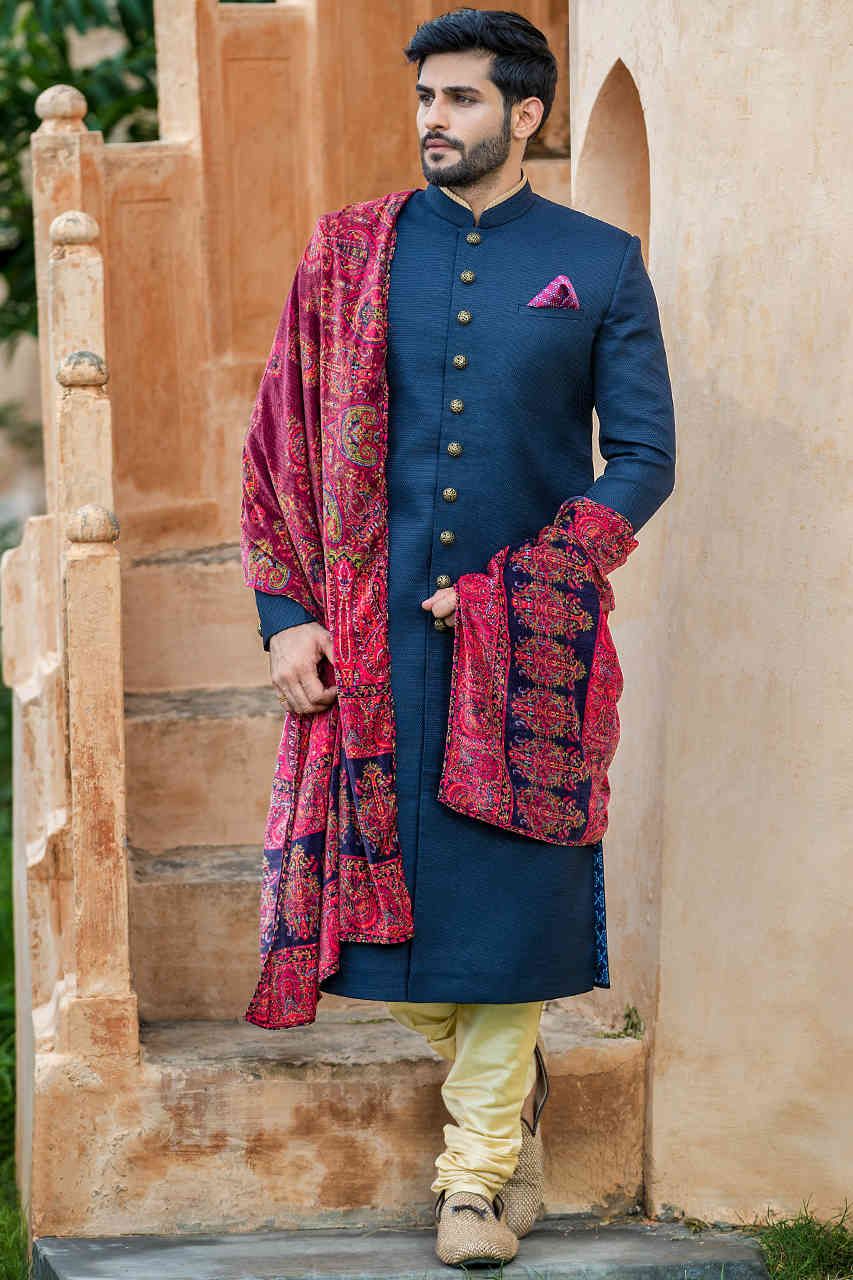 A modern groom can opt for a look which is trendy and bold. Dark, solid colours are a great pick if this is your style! This solid blue sherwani with the eyecatching stole is totally apt for this look.
Buy this online here.
The Royal Groom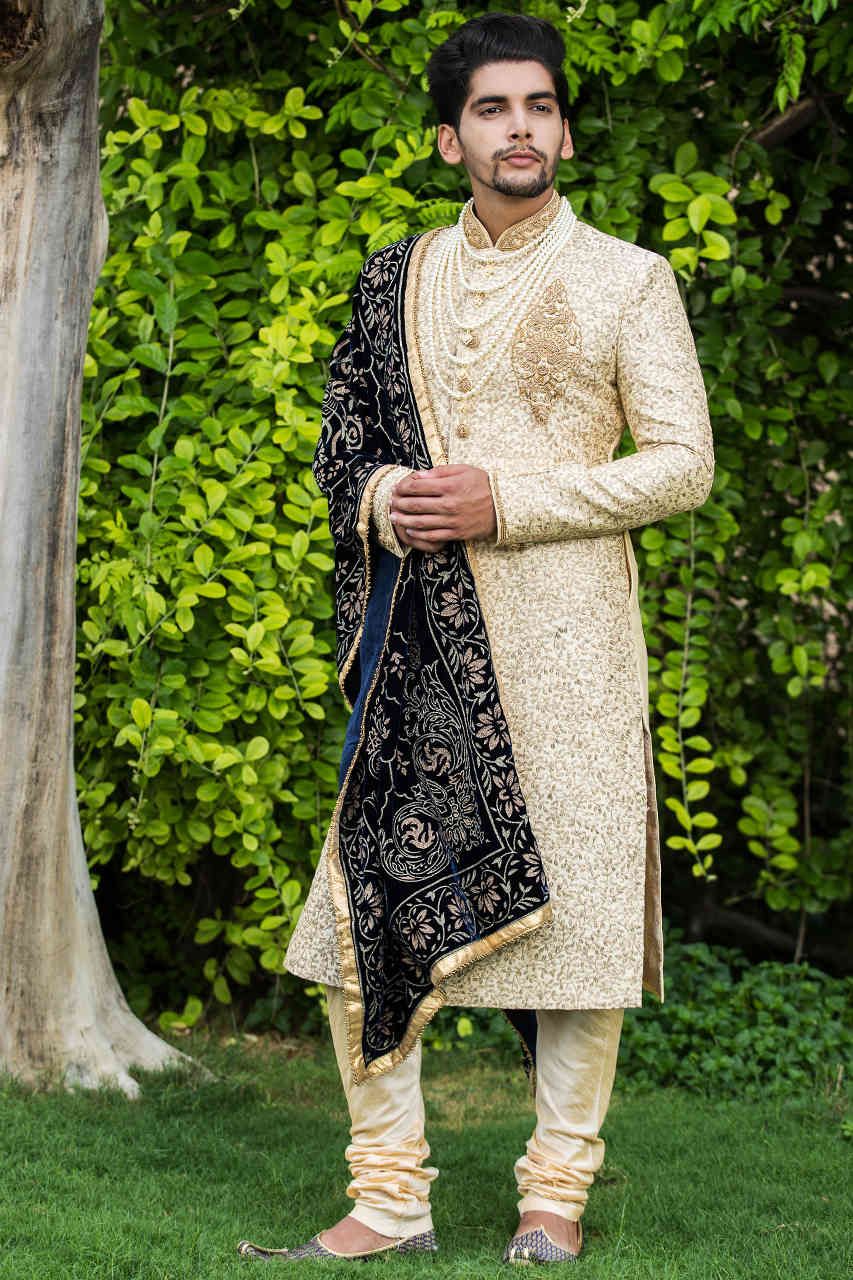 It's not just at a fort or palace wedding that grooms want to look royal- the bride and groom rocking royalty at their wedding is a trend that's been around for ages. This luxurious embroidered sherwani churidar set is perfect for a groom who wants to look royal on his big day.
Buy this online here.
The Minimal Groom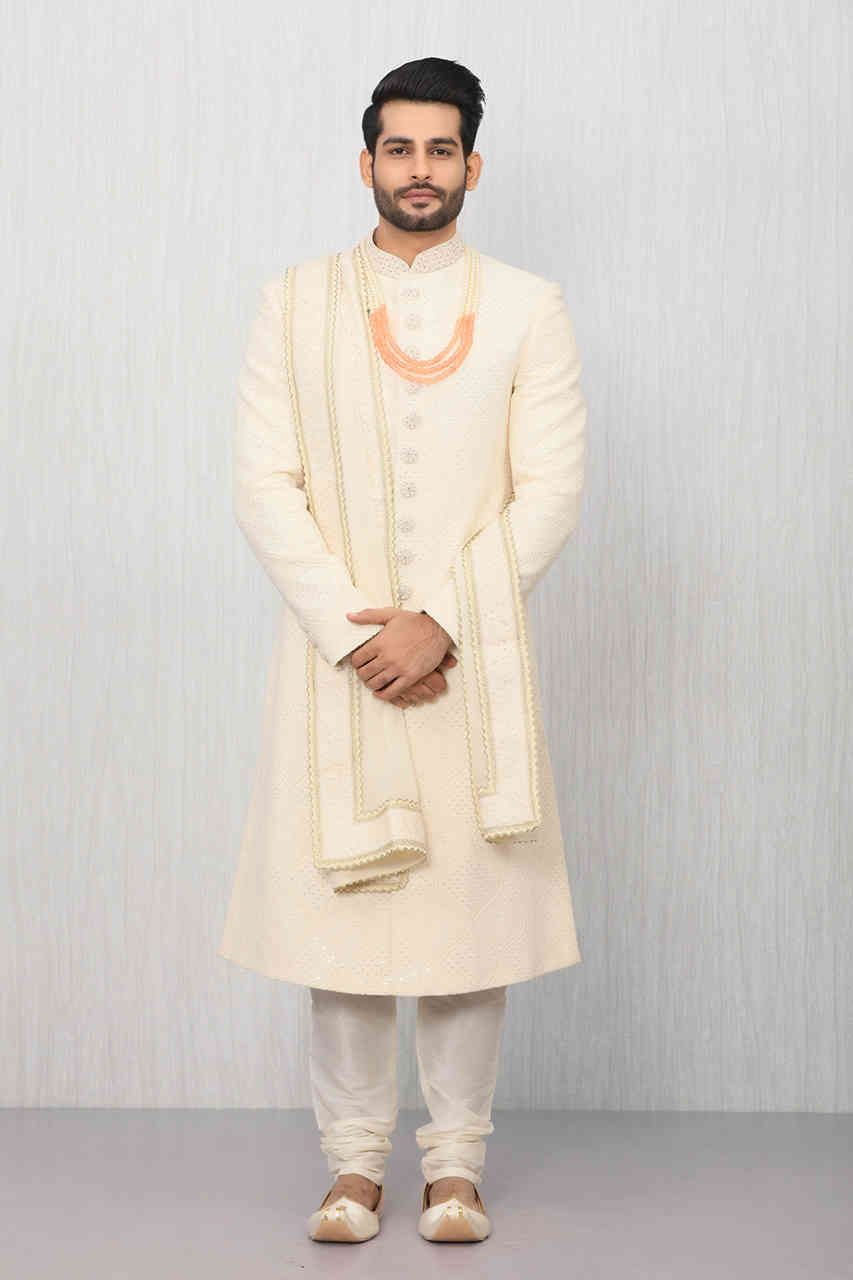 If there are over the top grooms, and offbeat grooms, there are also fuss-free grooms who want a simple, sober look on their big day. Off white, white or beige is a nice colour to rock, and for those looking for a minimal look, this embroidered cream sherwani set is just perfect!
Buy this online here.
The Traditional Groom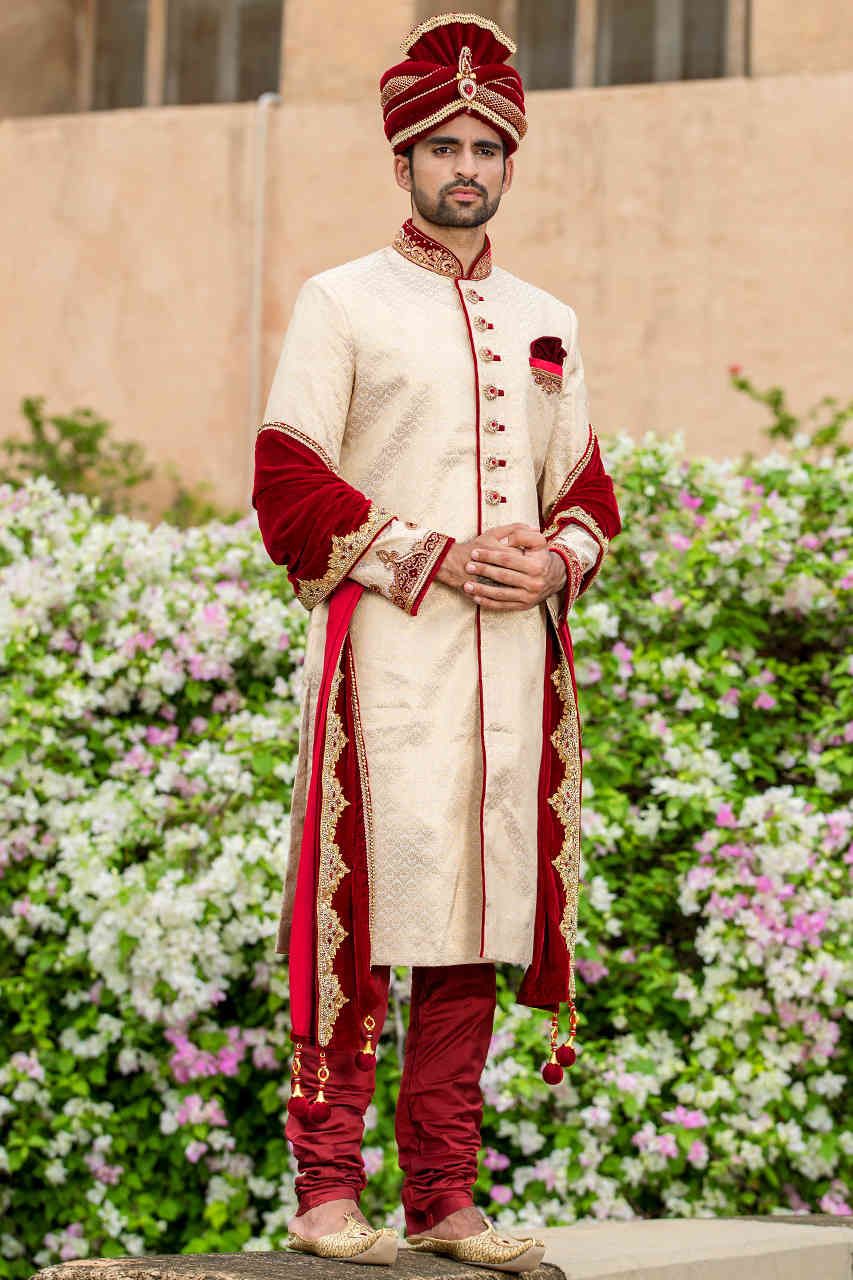 Of course, the traditional look is always a great one for the groom- tried and tested to perfection. Red/Maroon with gold/beige is always a good pick, and this elegant beige sherwani by Manyavar can be a pick you can go for blindly.
Buy this online here.
Looking for more? Browse and shop more Manyavar Mohey Sherwanis and menswear here.