A 20-Minute Home Facial Routine For Brides-To-Be!
BY Apoorva | 30 Apr, 2020 | 20747 views | 4 min read
Facials are one of the best parts of your bridal skincare routine! It leaves you with glowing and supple skin and is a great way to pamper your skin amidst the wedding planning chaos. With all salons and spas shuttered down, you need to ensure that your face care routine doesn't go haywire in the lockdown. After all, the best bridal makeup artists always say that makeup sits the best of glowing and clear skin. So what is the next best thing for your facial routine? Home facials! We are sharing one of our best kept secrets, which is a DIY at-home best facial for bridal glow. The best part? It hardly takes 20 minutes!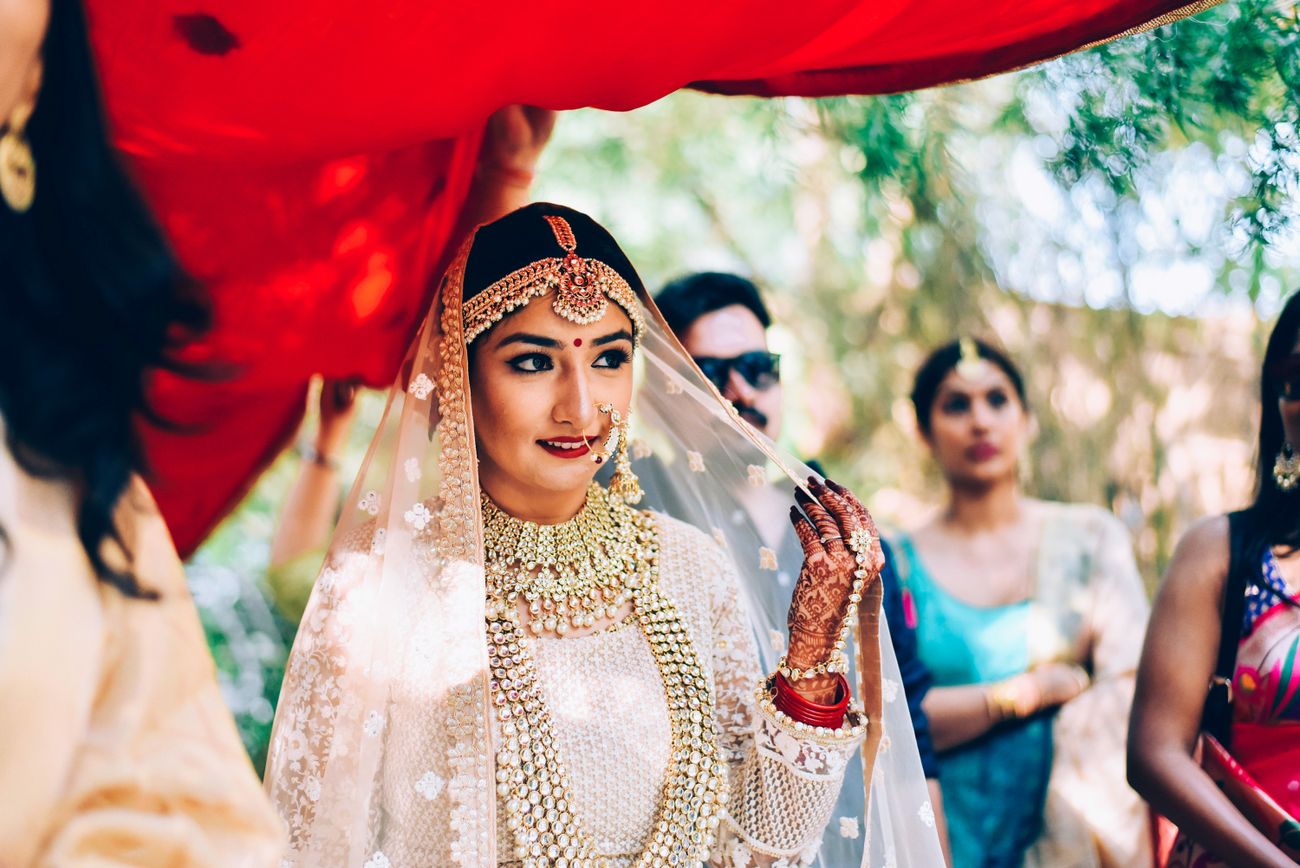 Image via Memoirs Photography★ 4.8
A 20-minutes Home Facial Routine For Brides-To-Be
Giving yourself a facial is a gorgeous form of self-love (and a great way to get to know your skin) While it's best if a professional does your facial, a home facial too is a great way to give your bridal skincare routine a boost in this home quarantine time!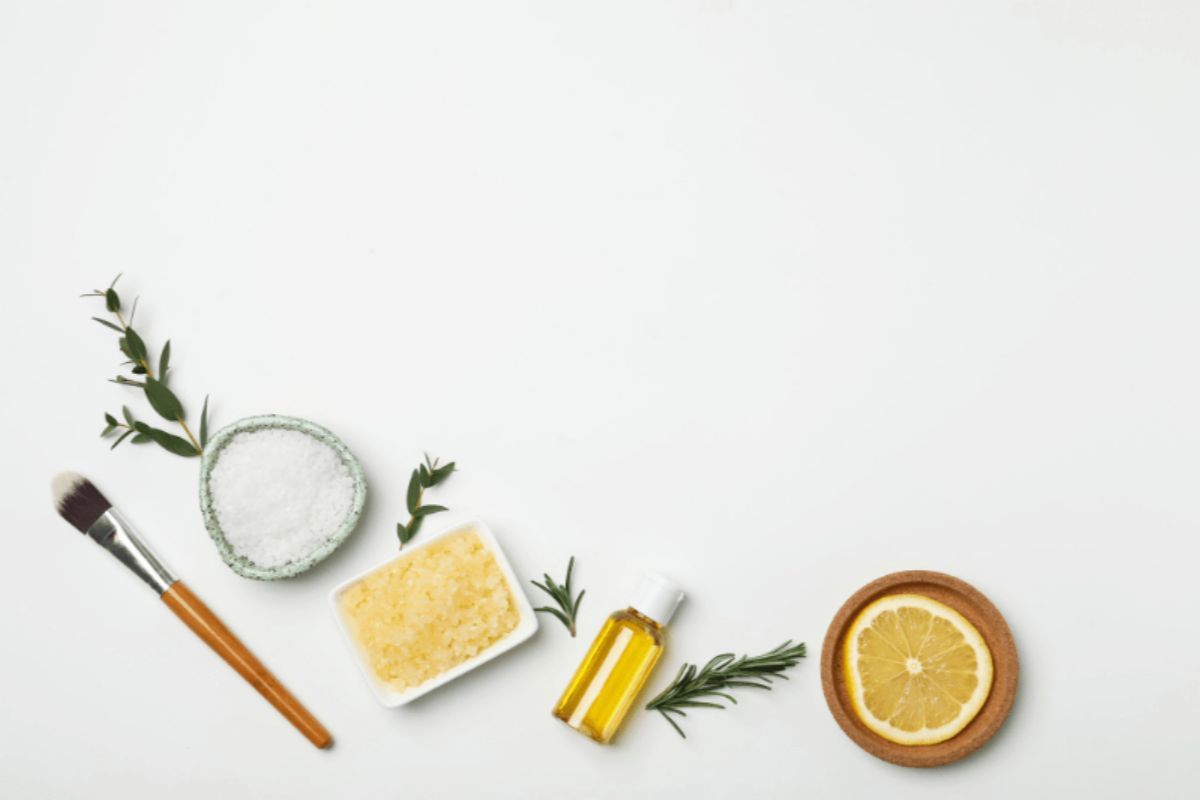 Image via Pinterest
Step 1- Cleanse Your Skin
Very basic but very important. Cleansing removes dirt, oil and makeup to give your skin a "clean slate." This allows all other products to penetrate optimally into the deeper layers of the skin. Use a cleanser or face wash that suits your skin and apply it on a wet face. With gentle pressure, massage it into your skin for at least 20-30 seconds. This will not on allow it to deep clean your skin but also boost circulation!
Step 2 – Steam & Scrub
Once your face is clean, it's time to open the pores so that you can deep clean it. If you have a facial steamer, you can use that or simply boil water in a big pot. Take a towel and drape it over your head and slowly lean your face over the pot so that your face is directly over the steam. Don't get too close to the steam. You can even add some rose petals or essential oils to your steam. Take the steam for max 4-5 minutes. Use the steam time to apply a mild scrub to your face and allow the open pores to deep clean. If you are looking to do blackhead or white head extractions, be very gentle with your skin. Don't have the right tools? Wrap a tissue around each index finger and carefully place one finger on each side of the blackhead pushing down gently with a slight squeeze. They should easily pop out. If they aren't, let it be. You don't want to deal with aggravated skin now!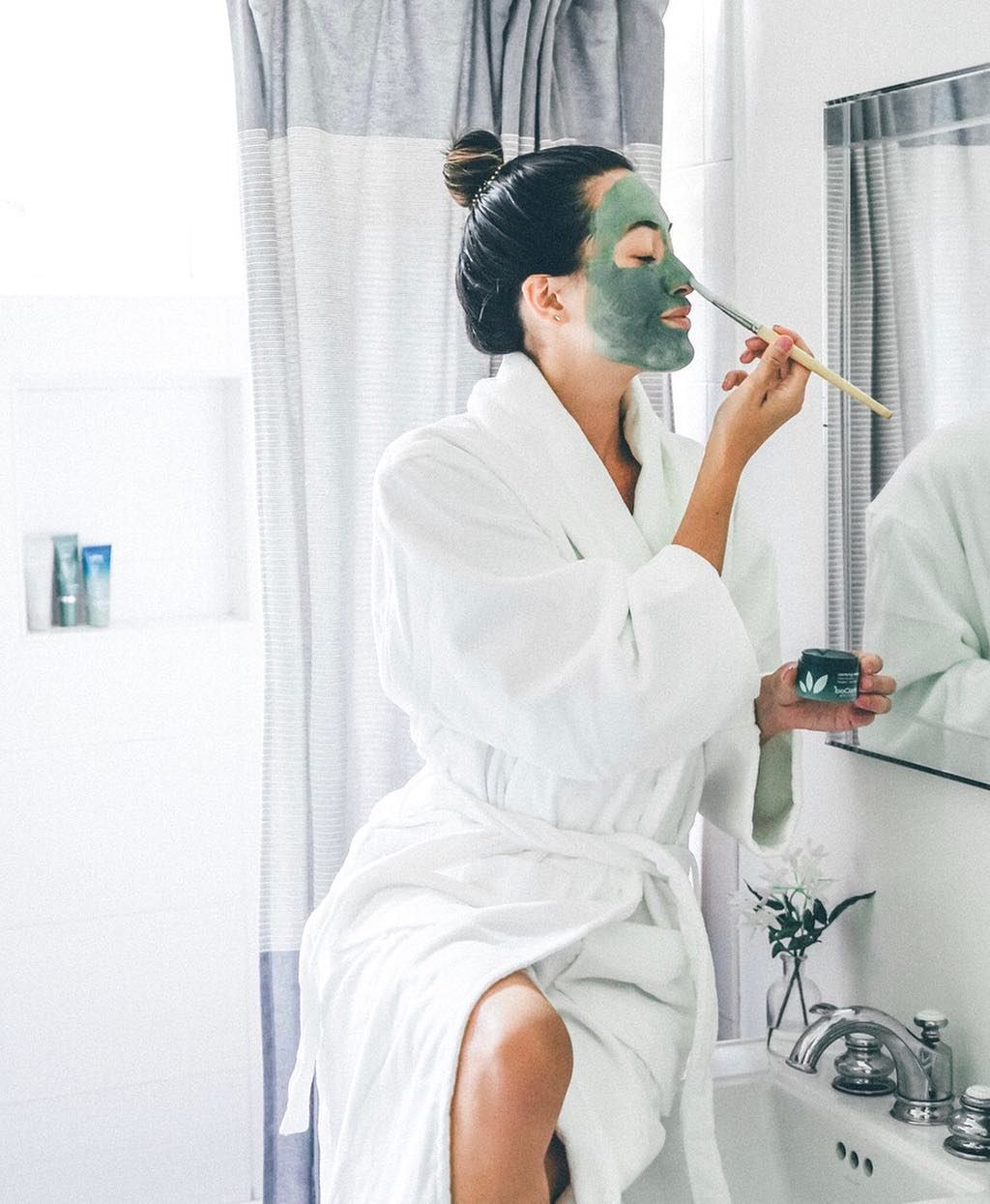 Image via Pinterest
Step 3 – Mask
Now that our skin is deep cleaned it's time for the best part of your facial routine – masking! You can use any of your favourite masks – DIY masks, sheet masks or even a mask out of a tub. Apply your mask and leave it on for at least 10 minutes or as recommended. Ensure you have a cup of green tea or lime juice and a book nearby as you mask. Don't look at your phone, just relax and allow the mast to do its work. Wash it off with plain water after stipulated time or if it's a sheet mask, rub the product in!
Step 4 – Moisturize
The last and final step into the best facial for bridal glow! You can apply a toner or toner spray before you apply your moisturizer. You can pick your favourite facial oil (more on those here!) or a face cream that you use and massage deeply into the skin for 3-5 minutes. You can also use a cold jade roller to give it that extra massage. Facial massage is a great way to tone and lift the appearance of the skin, relieve tension, and drive the oils in deeper, giving your skin layers and layers of love. And your home facial is done within a jiffy!
Want to know more about bridal facials? Here are some real brides giving you the deets on the one facial that worked wonders for them! Post the lockdown you can also try these pre-bridal facials that will give you a wondrous glow.
Feature image courtesy - Nikolai Kazakov