A Beautiful Delhi Wedding Of High-School Sweethearts With The Bride In Stunning Outfits
BY Aakanksha | 08 May, 2019 | 3203 views | 5 min read
Who would have thought of wearing green for their wedding? Not many brides, to be honest! However, our bride Priyanka not only chose the unique hue but slayed as a bride in green! She was a bride who was involved in each stage of planning and execution of her wedding and we got to admit, it is a beautiful wedding, and her bridal looks are even prettier. Adding to the whole glam quotient of the wedding is stunning photography by Camera Waale Baraati★ 4.8 ! 
Meet Priyanka & Adarsh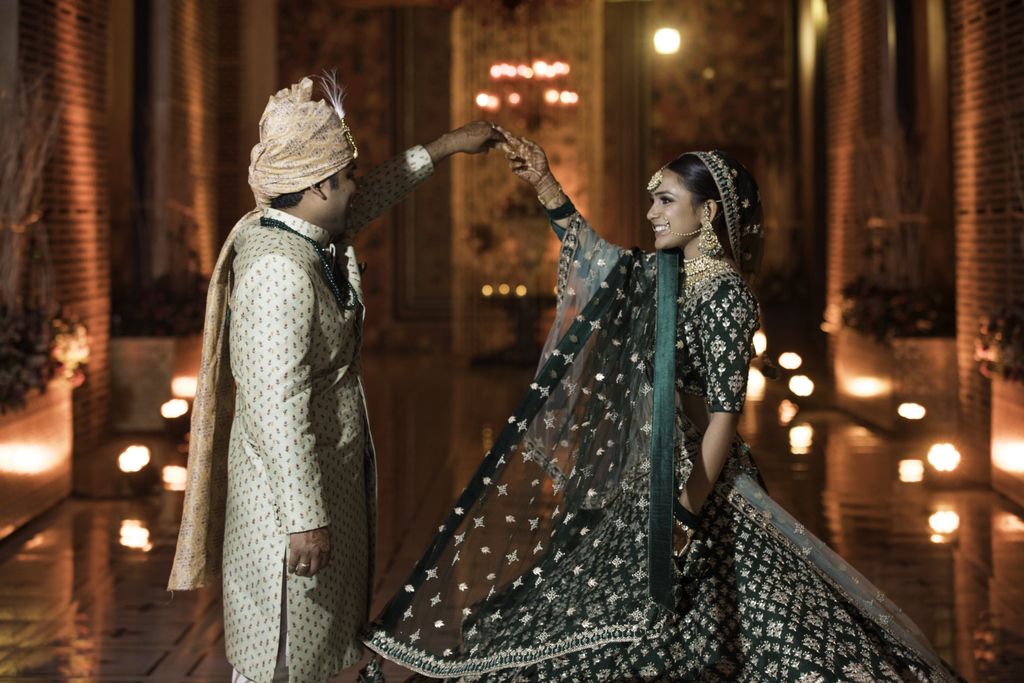 Priyanka writes a few lines about how they met, "Adarsh & I are both boarding school crop. In short both of our records are stuck in a by-gone era, rusty friends and rotten humour. That's where the similarities end between us. So when I crossed paths with him in Dehradun back in 12th standard, any sort of friendship was highly unlikely. Muted exchanges, awkward conversation fillers, honestly nothing worth remembering. Anyway, one fine day, fate strategically placed us in a spot where talking was inescapable. I clearly recall adding mentally that he was not half as boring as I had him sketched out to be in my head. With hardly any originality within a year we plunged from "friend zone" to "complicated territory". Well, that's me being me. Drama follows me like a shadow. I simply can't make the right decision unless I've tried all the wrong ones. Though Ady and I dated for most part of the last decade, we were never meant to marry- at least not each other. In our parallel universe, 'break up' would be musical and we were play 'friends' forever. Ducking reality had its own charm- we squeezed the joy out of the finite time between us. Merry-ride came to a sudden halt when a particular sour twist took the wind out of me. It was not another silly fight or a dumb argument- long pending doomed day arrived. Slow trickle of realisation happened and with dented dignity I admitted that it was him alone and no one else for me. "
The Mehendi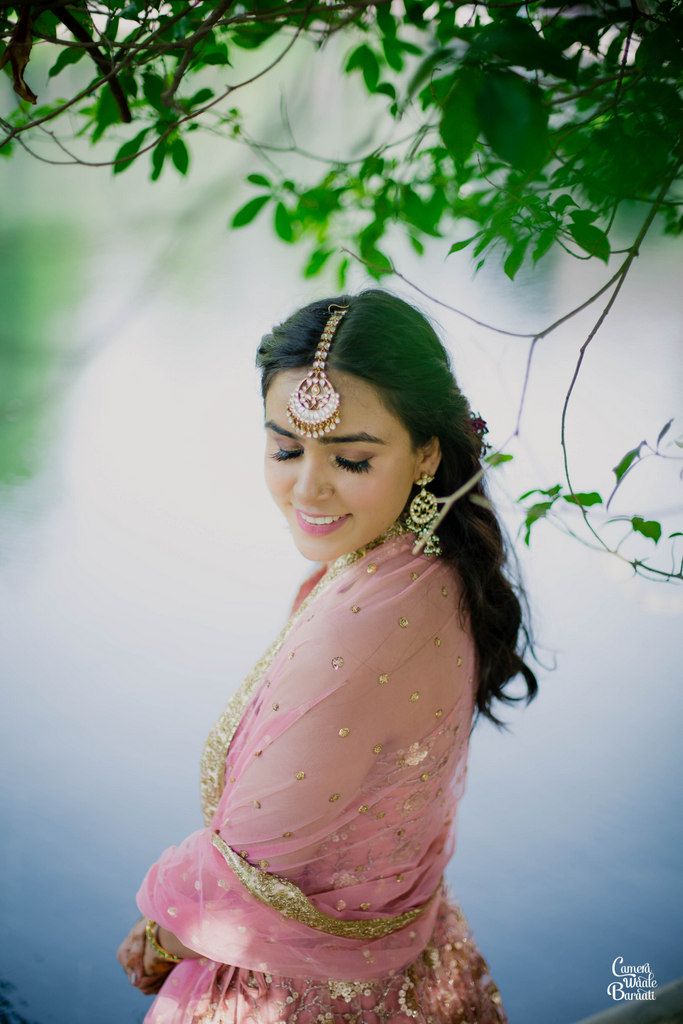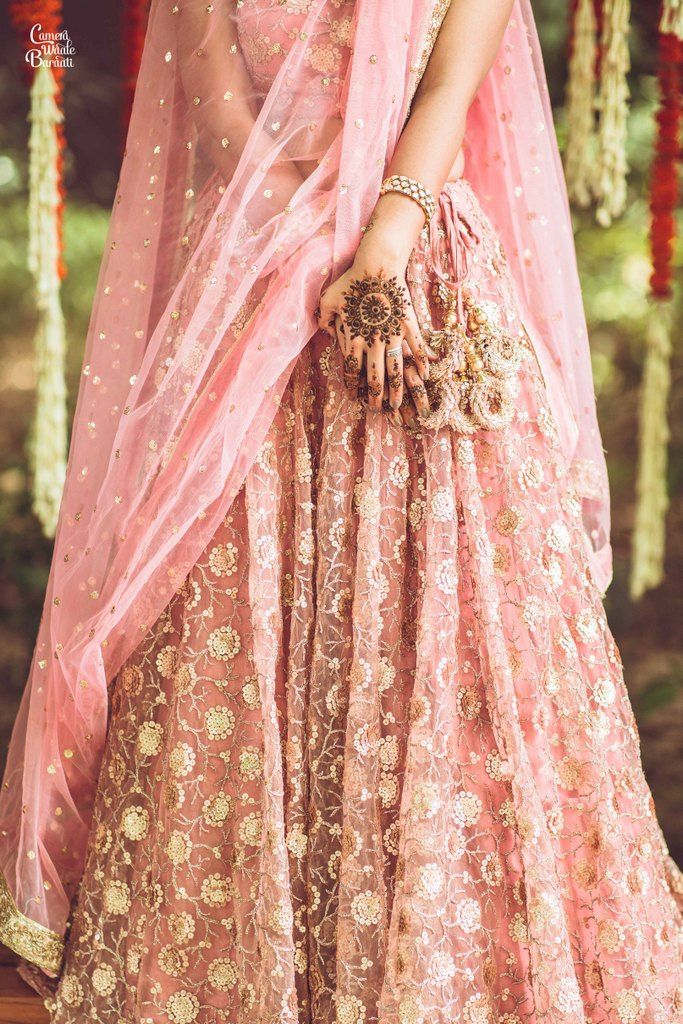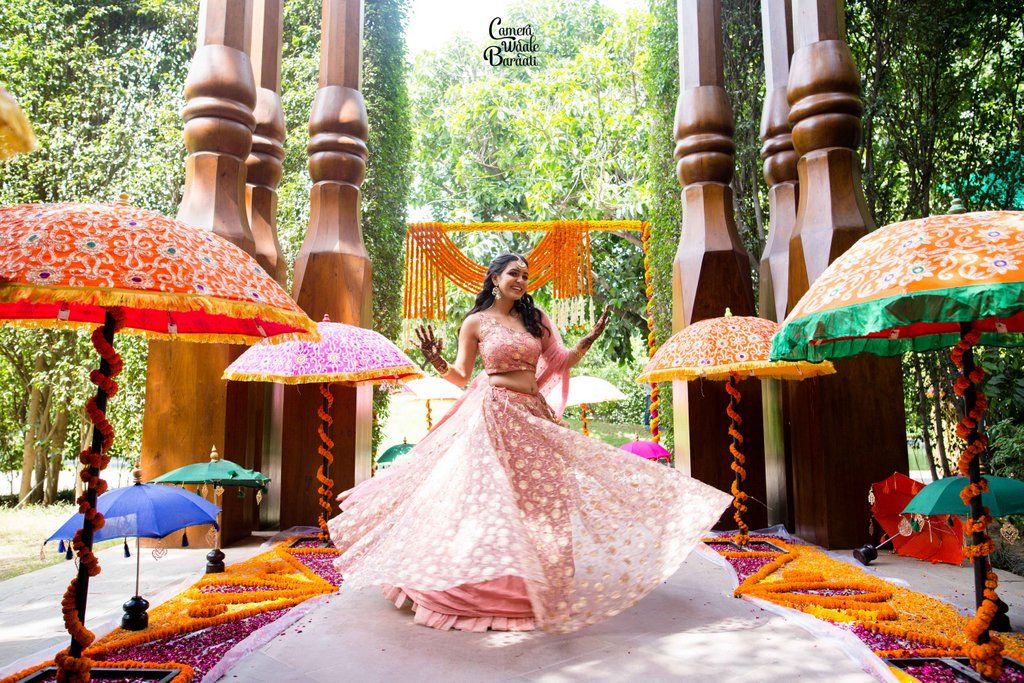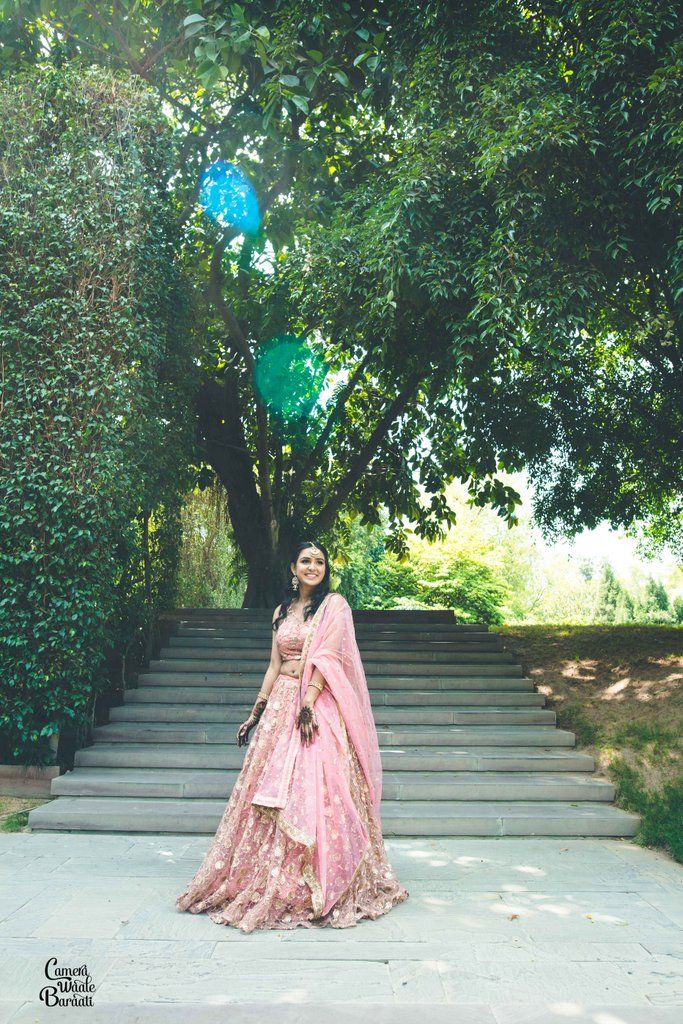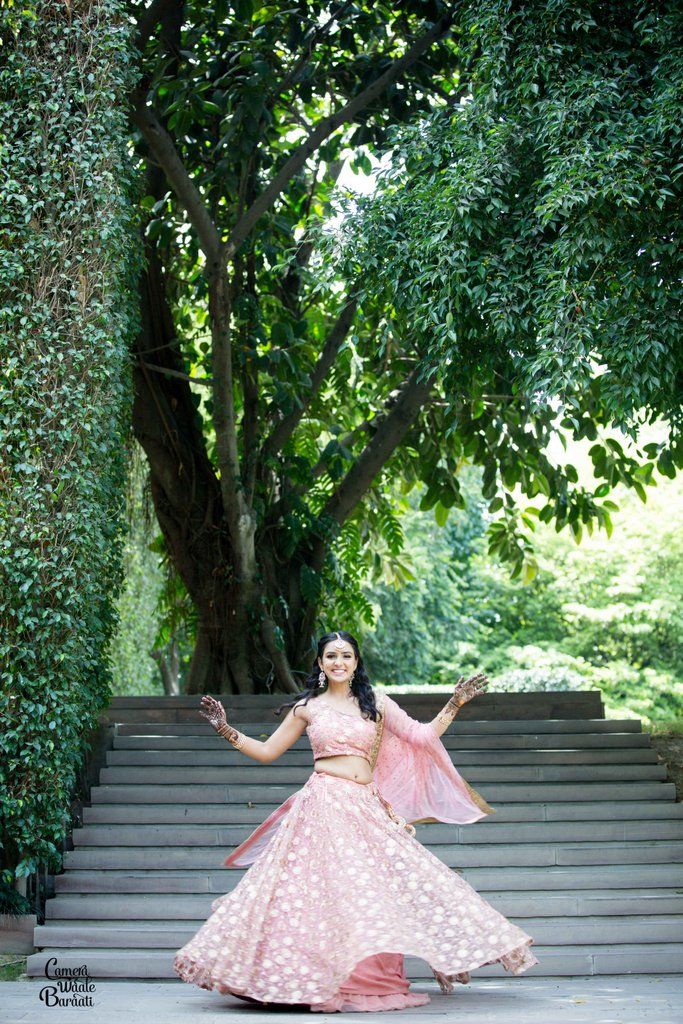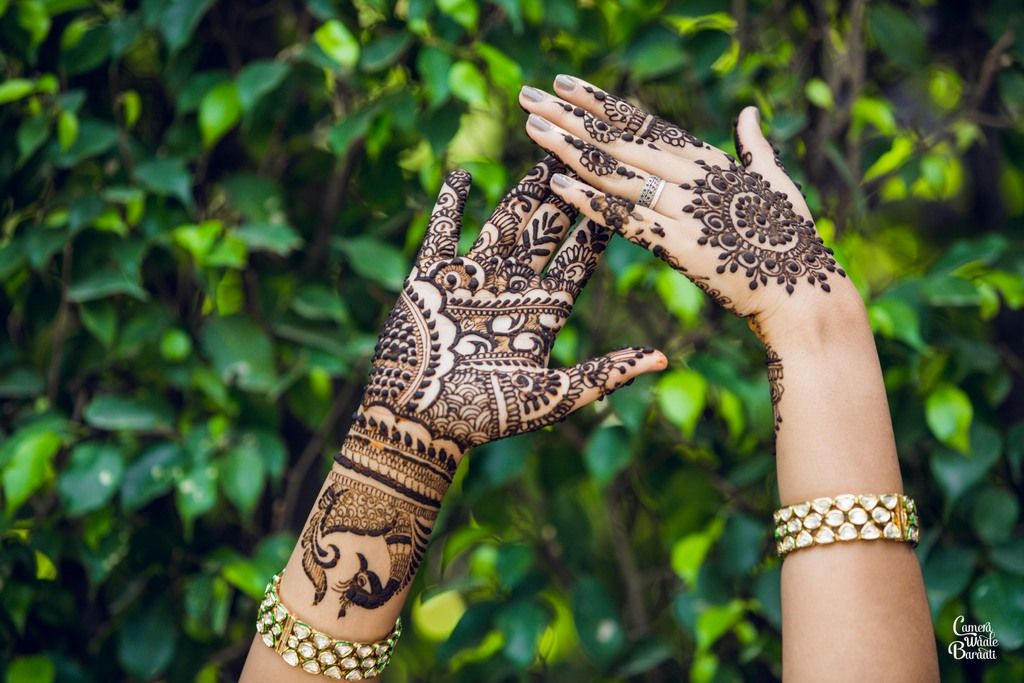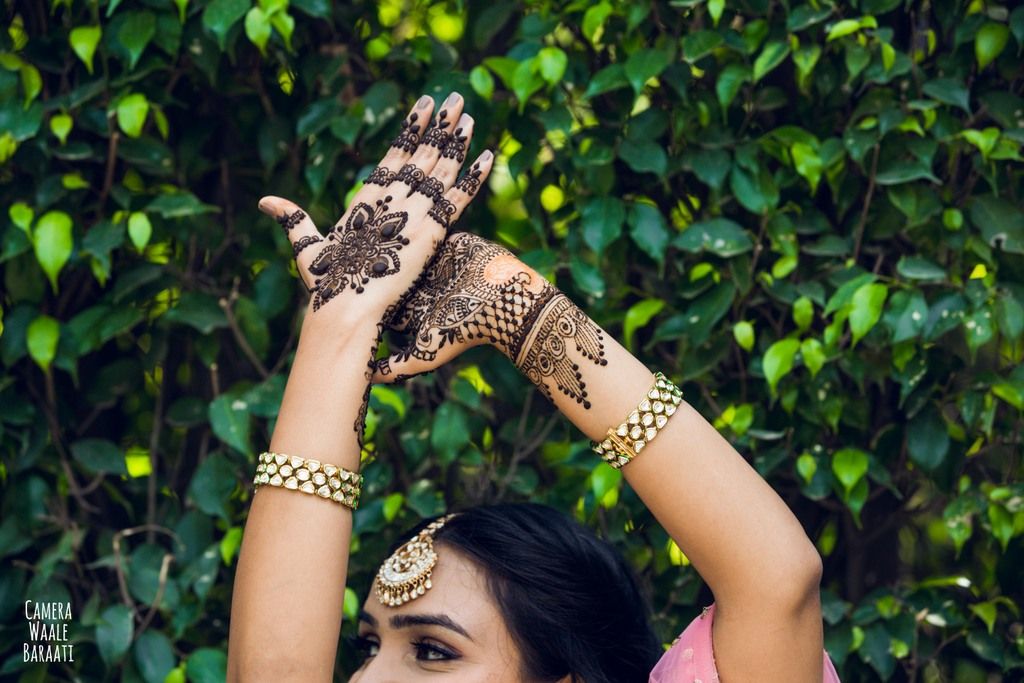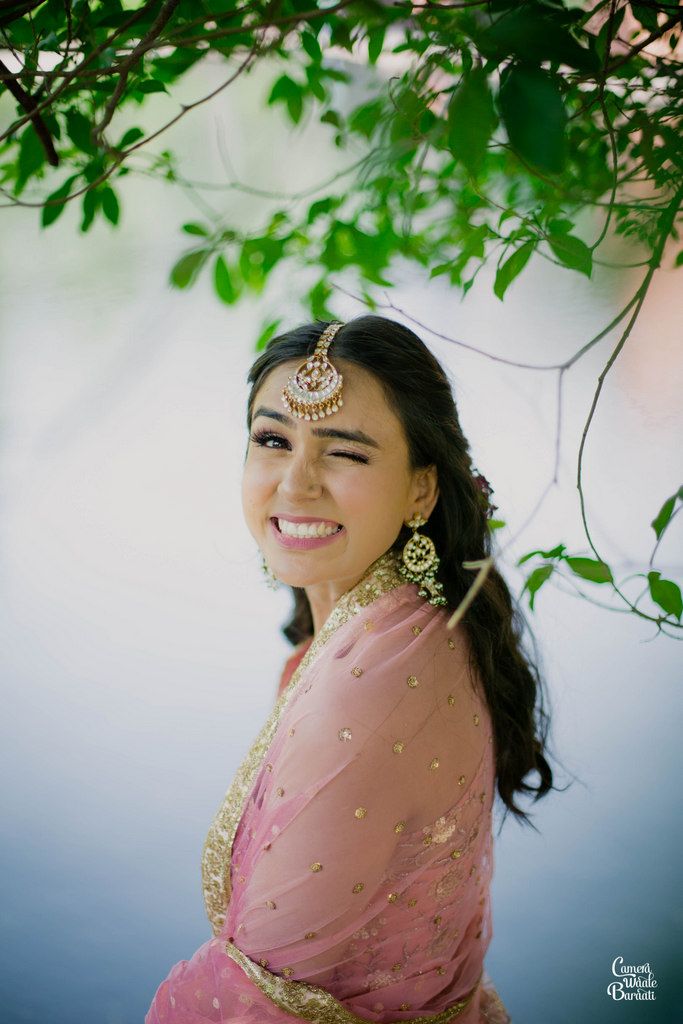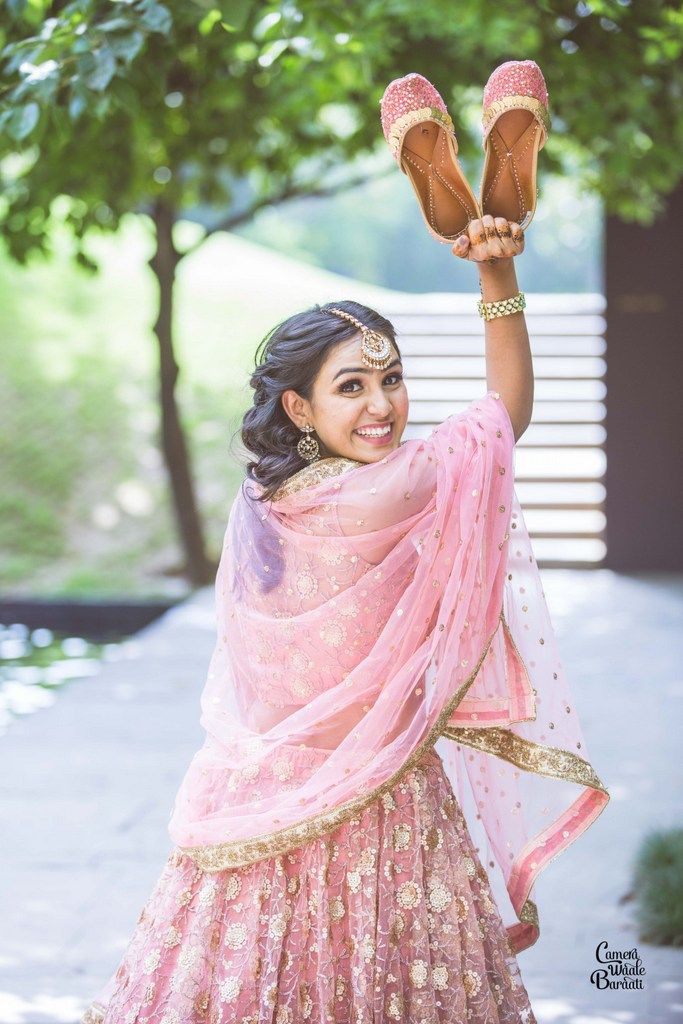 The Wedding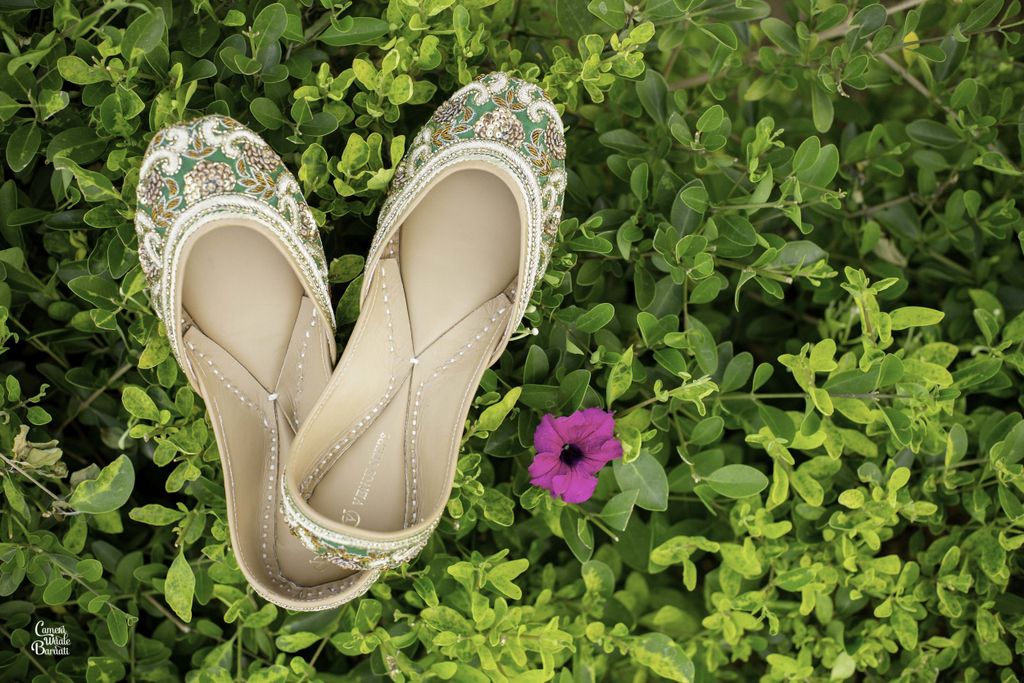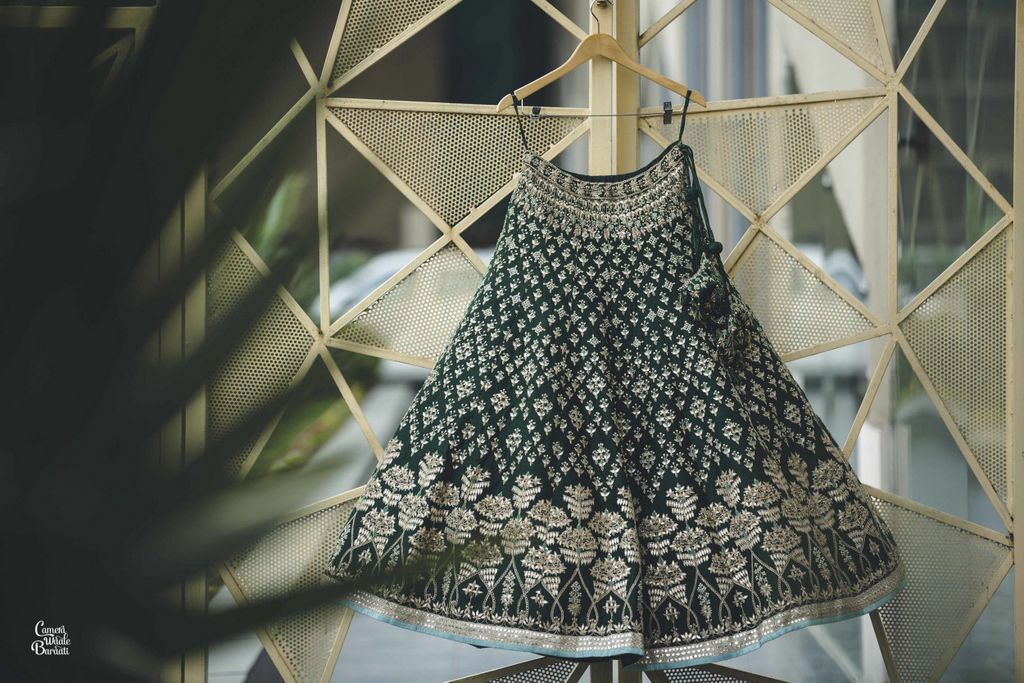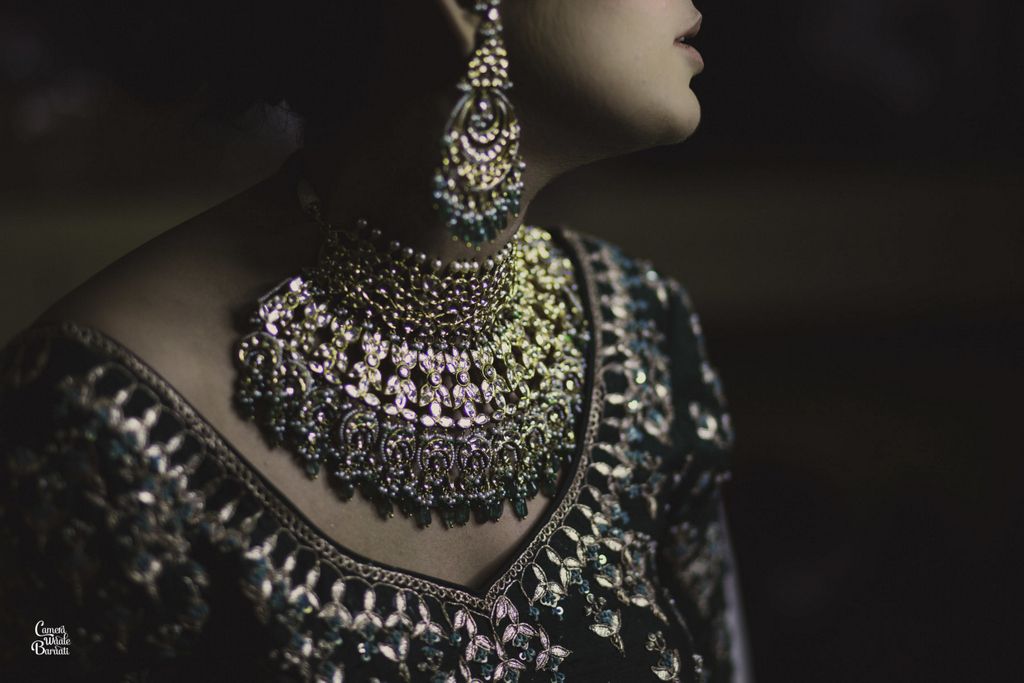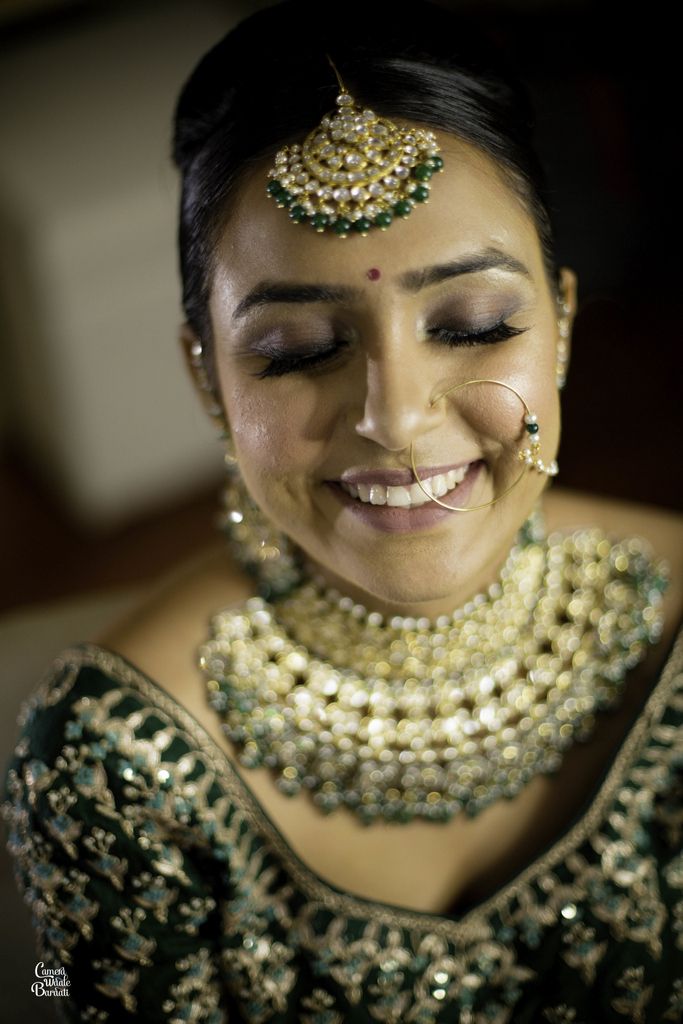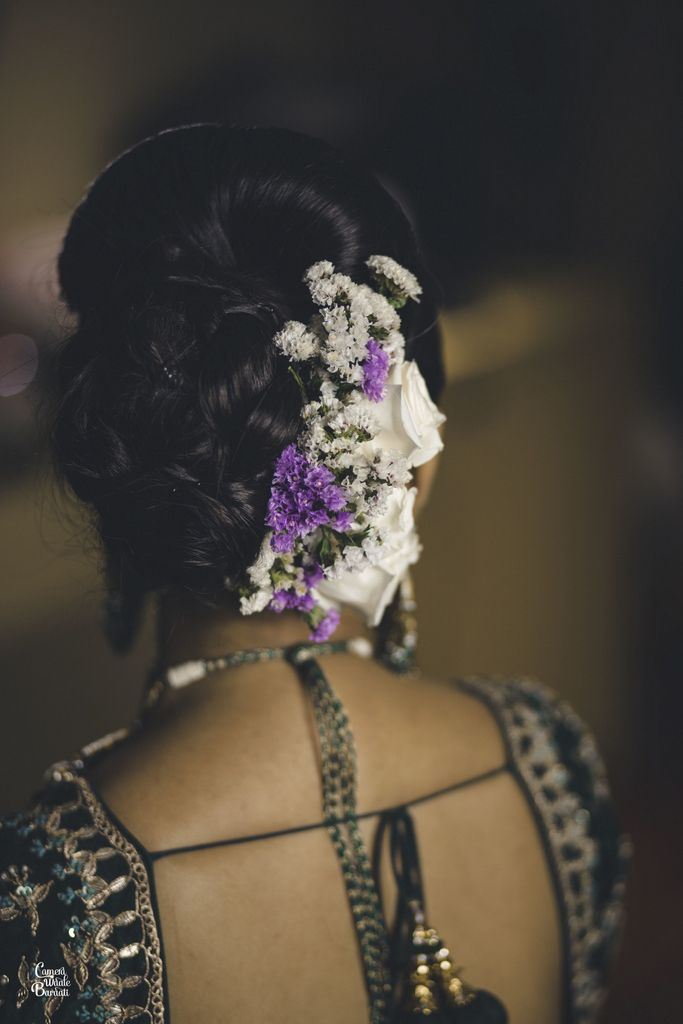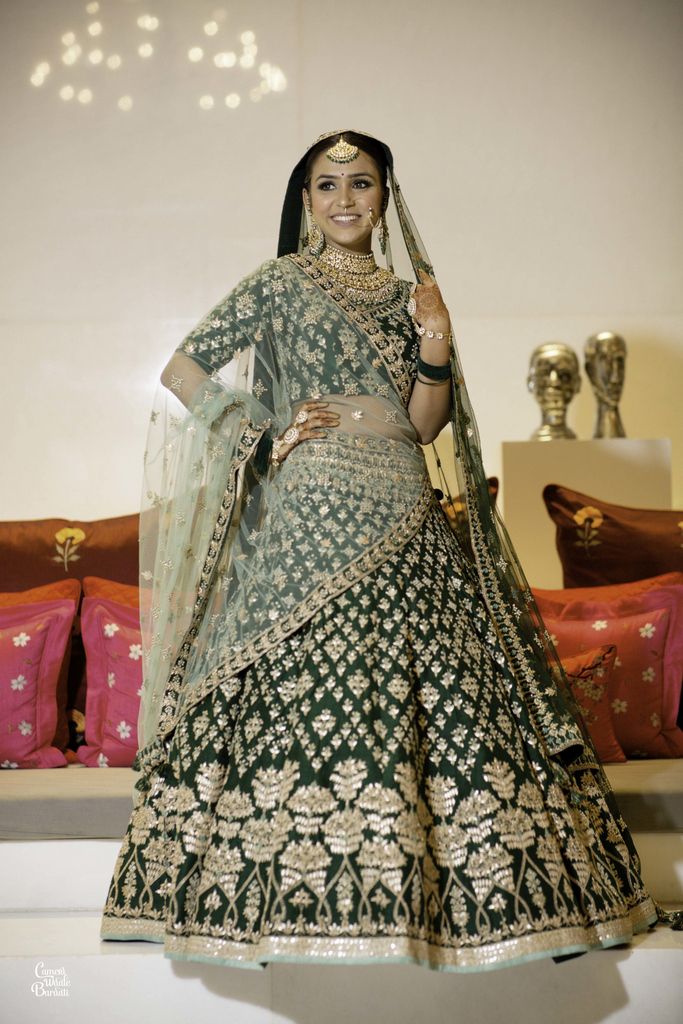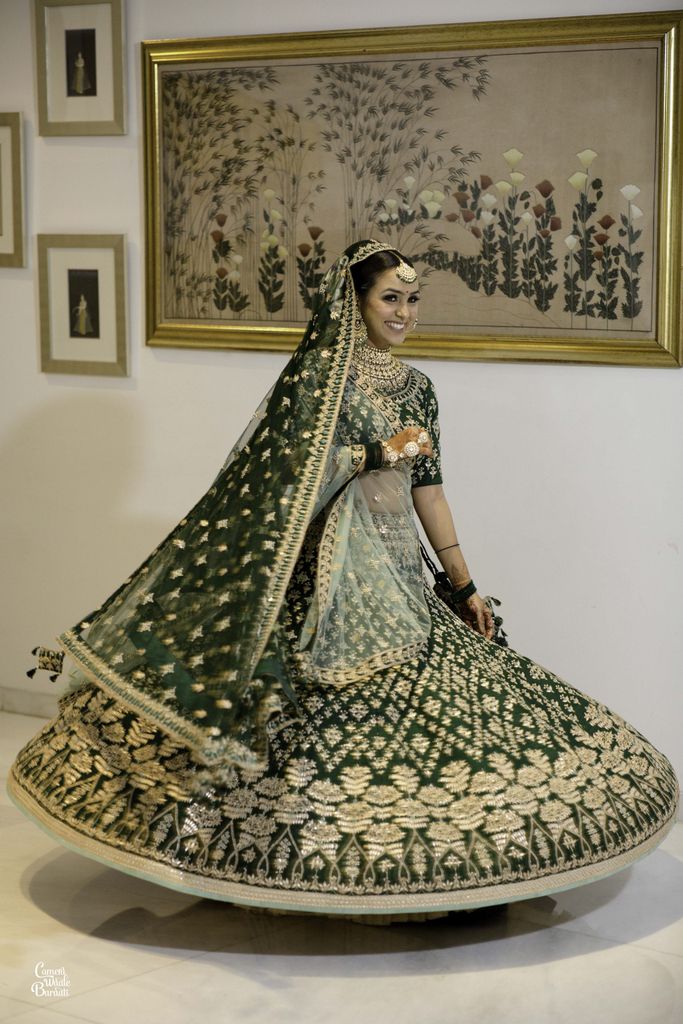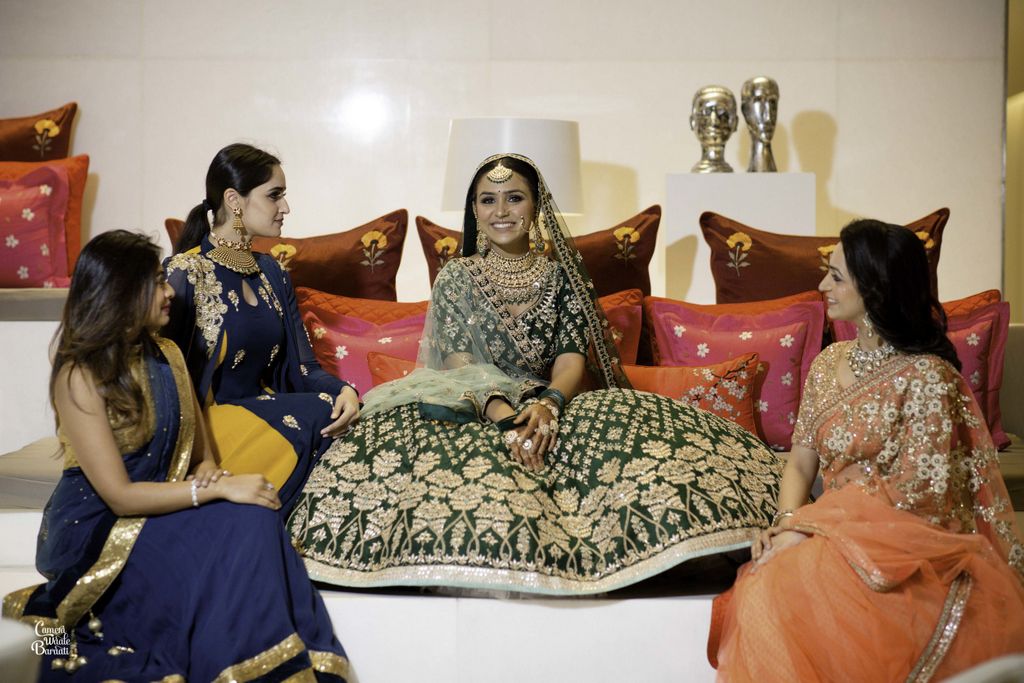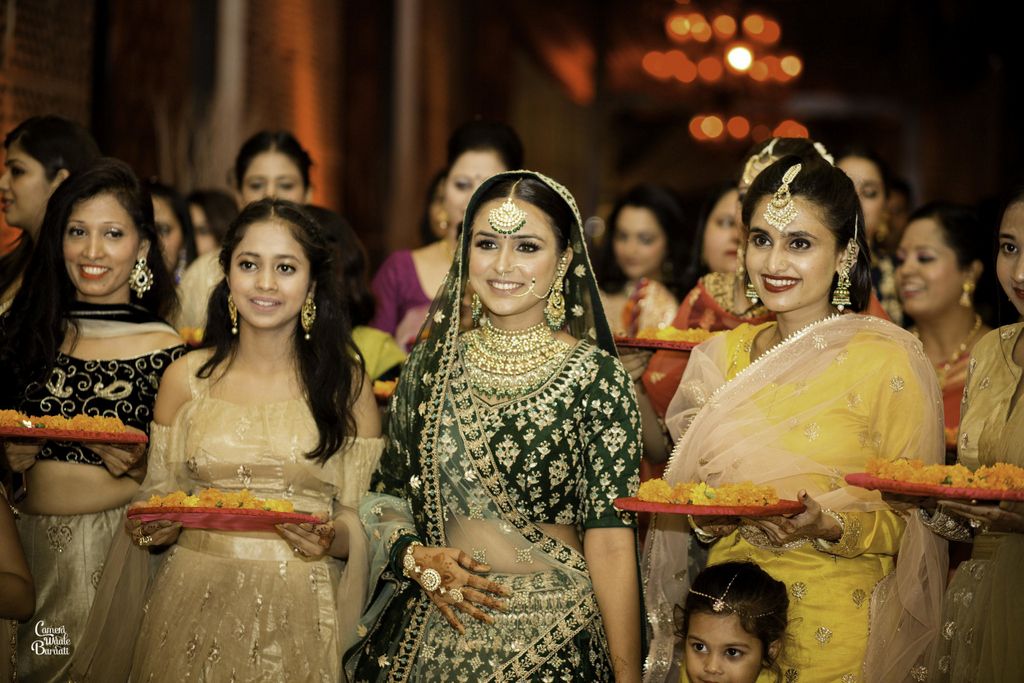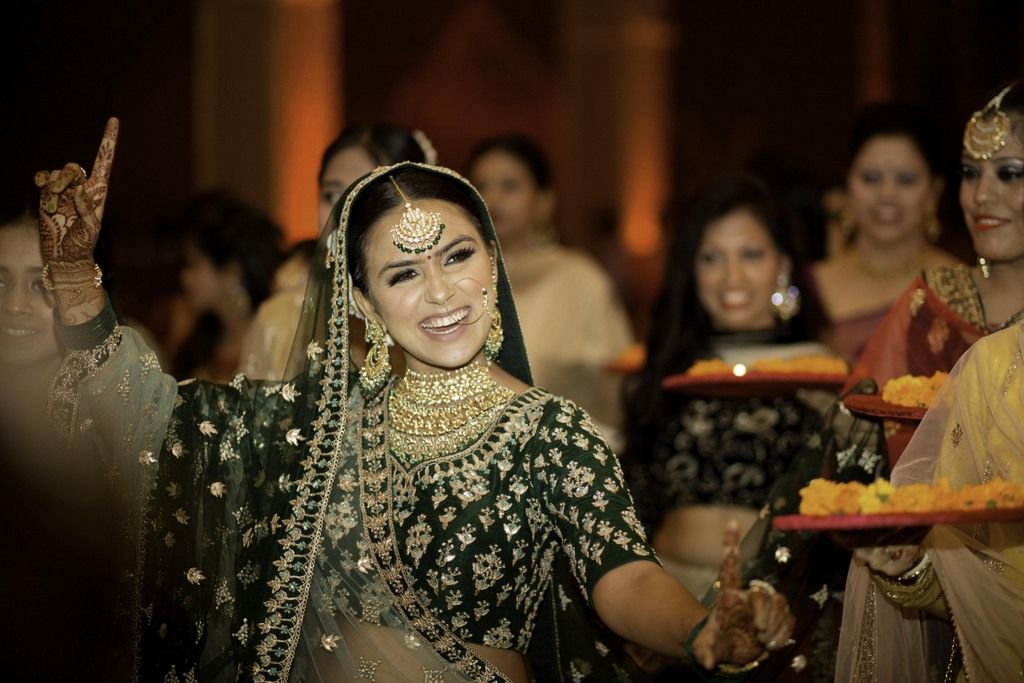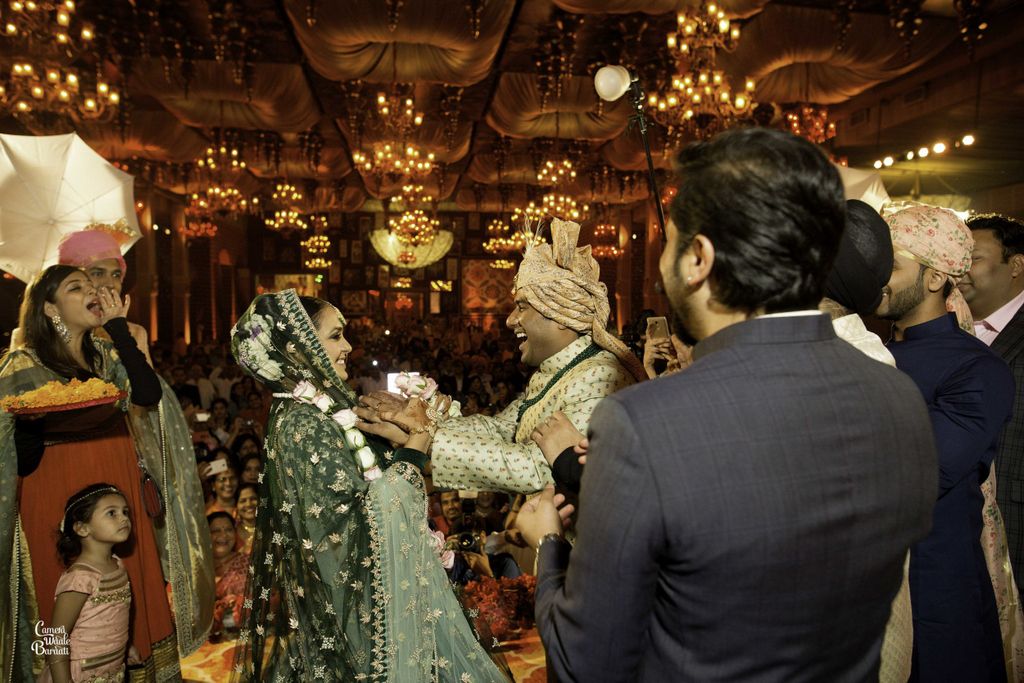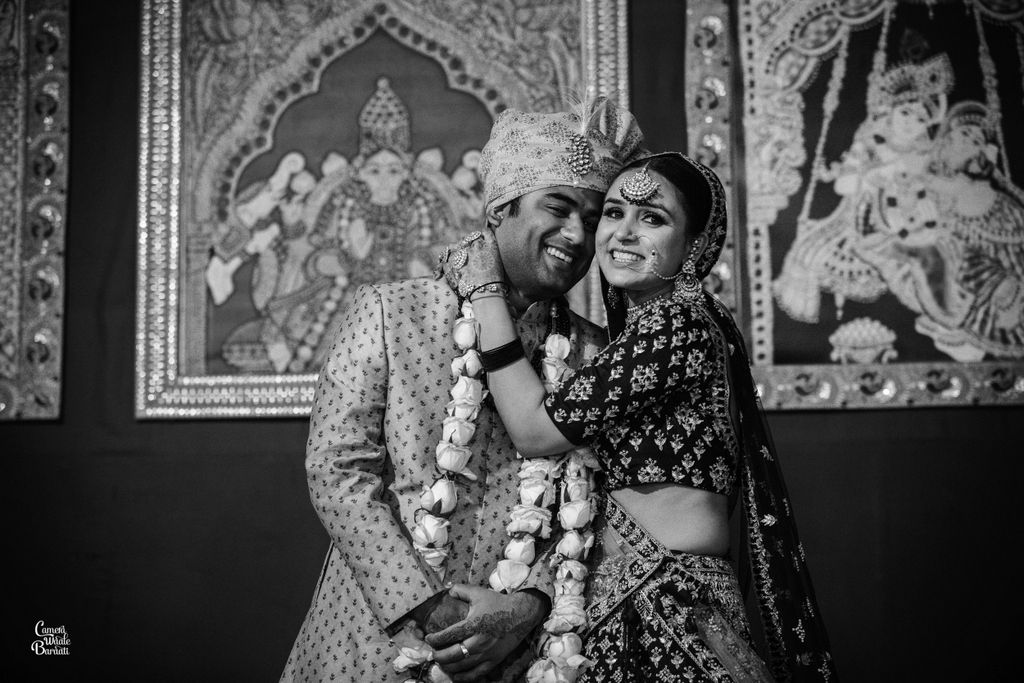 From The Bride: 
In the past I had the misfortune of witnessing some brides who churned Greek tragedy out of everything. From the word go, I was clear what I didn't want. The mantra on loop was- "I wasn't the first or last woman getting married." On no account did this mean that I didn't walk on eggshells or lacked bridezilla episodes. It was only a futile attempt to touch base with reality every now and then. 
Periphery is more vulnerable so I dived head first into this insane world and remained the foot soldier till the very end. From choosing the invites, menus, decor to food tasting- it all came under my umbrella. Weddings, like all other commercial activities, are budget driven with an emotional twist. Based on personal taste and preference priority lists are made and followed. Adarsh and I skipped having any pre-wedding function- rosa, engagement etc. Two days- four functions squeezed in to be followed by a sit down dinner with close friends on day three- is what we decided on. 
A shout out to all the brides to be! Have your to-do lists, planner, weekly and monthly goals planned out- in doing so you'll have a much more stable wedding planning experience. Be the boss of your own big day. Be your own starlight. 
Vendor Reviews:  
Udman, an opulent property by Ferns and Petals was an instant hit with my father for the wedding venue. Brand name came with higher degree professional experience, excellent caterers on their panel, beautiful decor and that it was weather proof. We settled for Tivoli Pushpanjali to host the cocktail for pretty much the same reasons. For me, however, the morning functions were close to my heart. Sunshine and select few who define my life. Poolside haldi at Taj Vivanta was as picturesque as it could get. Mehendi, hosted at Roseate kick started the celebrations. 
Khushi, my friend, stalked every single wedding photographer on Instagram. She spotted Camera Waale Baraati- and god bless her! The Baraatis represented the bride's side this time and they did a brilliant job of it! I have just gone through our wedding pictures and I am under a spell. I have just relived my wedding through their photographs. 
One thing I did right and I totally pat my back for that. I didn't obsess about a lot of things which can consume frantic brides. My wedding lehengas was locked in less than hour. Other than my wedding lehengas, fabric for my father, brother, brother-in-law's suits, jodhpurs, etc was all stitched by family tailors. My best friend applied my mehendi- beat that!! 
Vendors: Venue: Udman by Ferns and Petals (Wedding), The Roseate (Mehendi), Taj Vivanta, Dwarka (Haldi); Makeup Artist: House Of Beauty By Sahil Malhotra ★ 4.7 ; Photographer: Camera Waale Baraati★ 4.8 ; Bridal Outfit:Asiana Couture - Chandni Chowk★ 4.2