A Colorful wedding in Delhi with stunning Photographs !
BY The WMG Bride | 08 Sep, 2014 | 4527 views | 5 min read
We could probably spend an hour looking at this weddings Mehendi photos and still not have enough of them. Right from the absolutely delightful Mehendi decor, to this bride's vibrant lehenga, from the gorgeous Jhoomar, to the cutesy props- this function seemed to define the word FUN. Shot by the hugely talented and young
Morvi  Kumari  
, this colorful Delhi wedding has photographs that are absolutely swoon worthy!
Meet Riddhima & Raghavendra
Riddhima recounts "He saw me outside a club over 2 years back, and pestered our common friends for a while to make us meet. A few weeks past and we finally met him for the first time. We got introduced, numbers were exchanged, we started talking and getting to know each other. While I resisted the first date for about 5 weeks, I finally gave in and we had our first date. From one date to another, long night conversations, meetings, partying, movies before we knew it we fell in love over the next few months and before we knew it we were ready to take the big plunge. Everything happened quickly but naturally and we dint even get to know, that's the beauty of it"
The Mehendi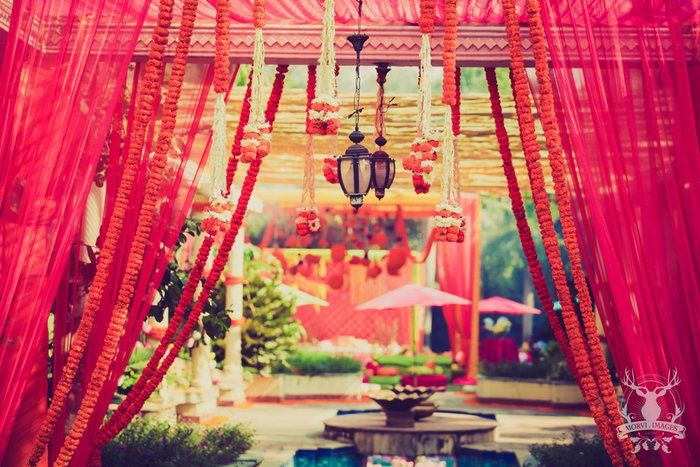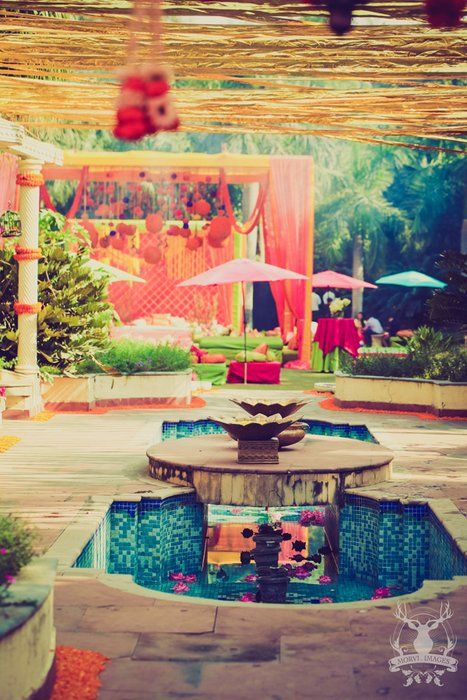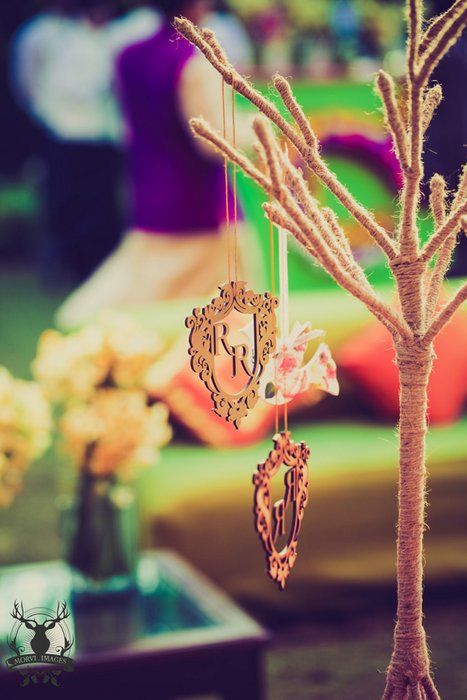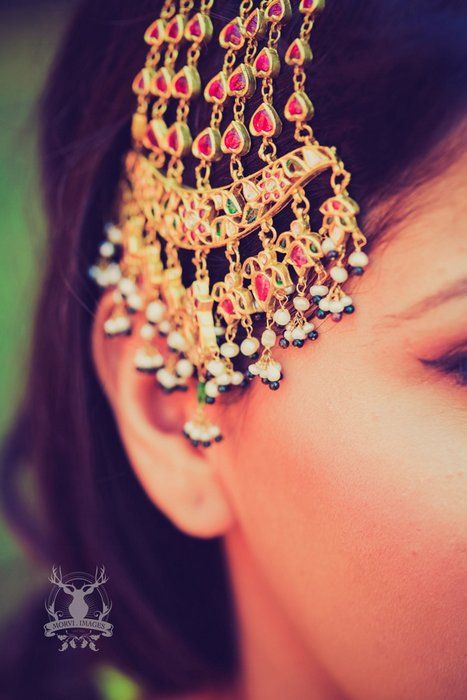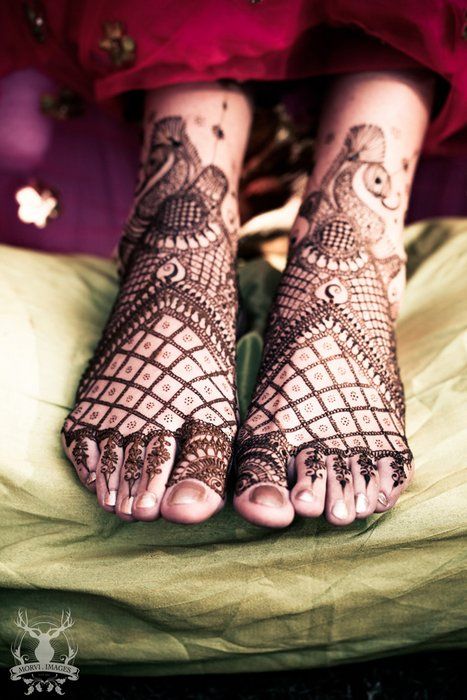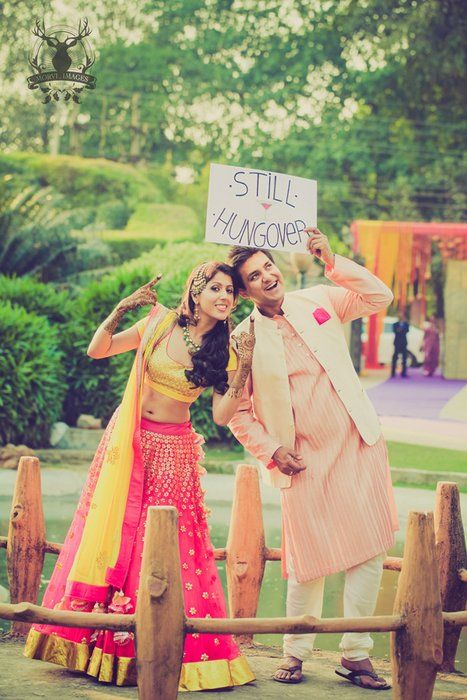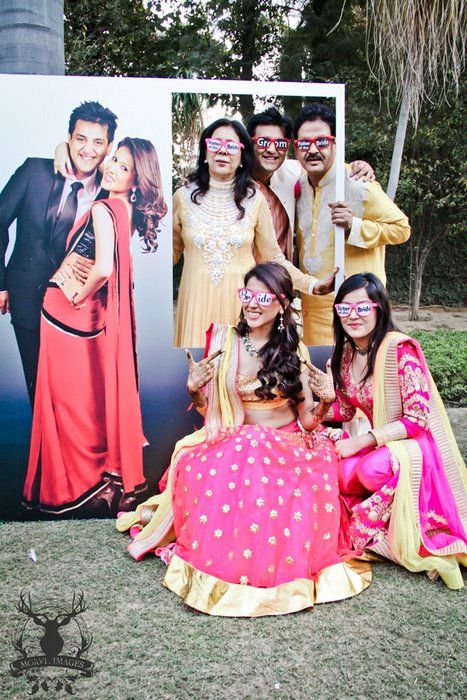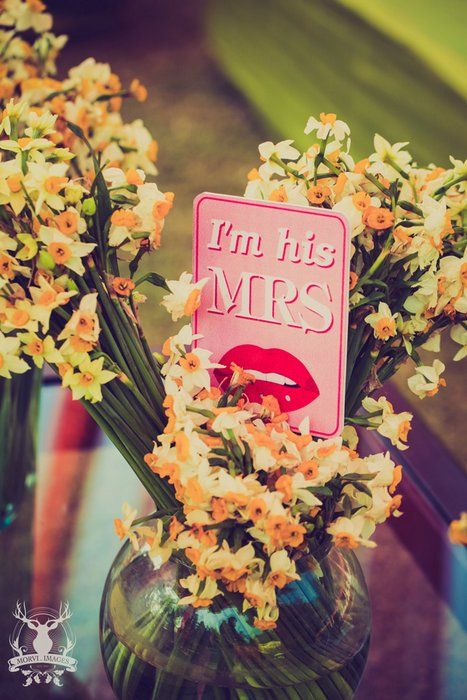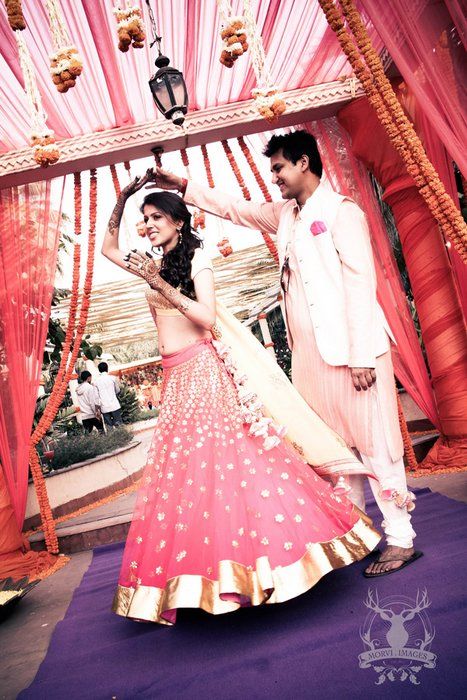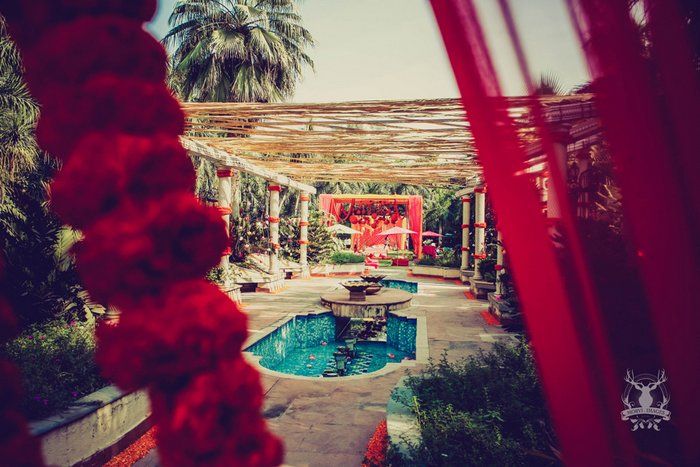 What gorgeous, adorable mehendi decor and that hot pink and yellow lehenga is such a stunner! So is that jhoomer and the photobooth.
The Wedding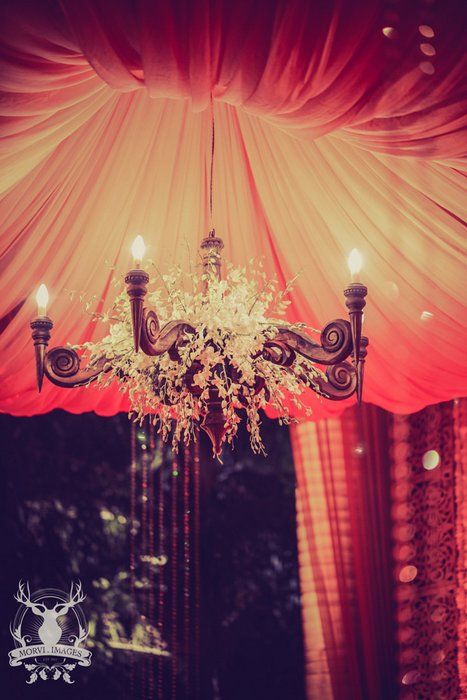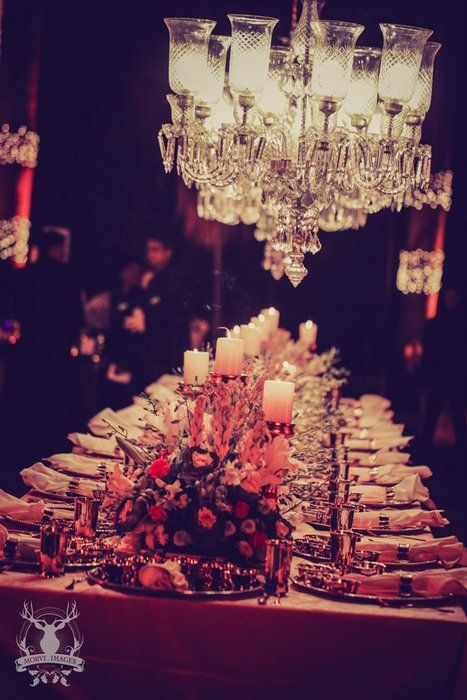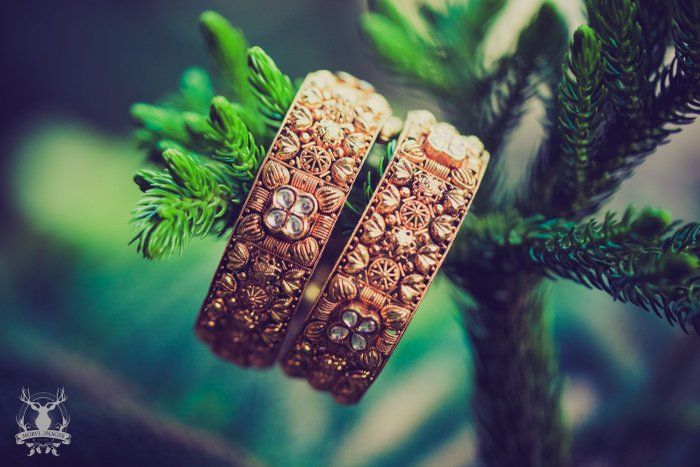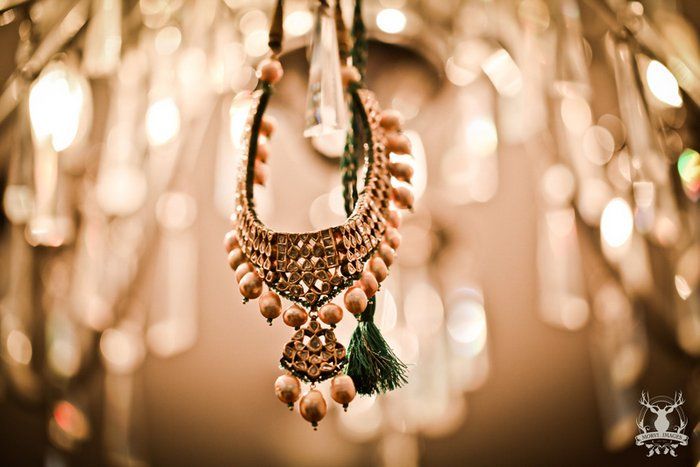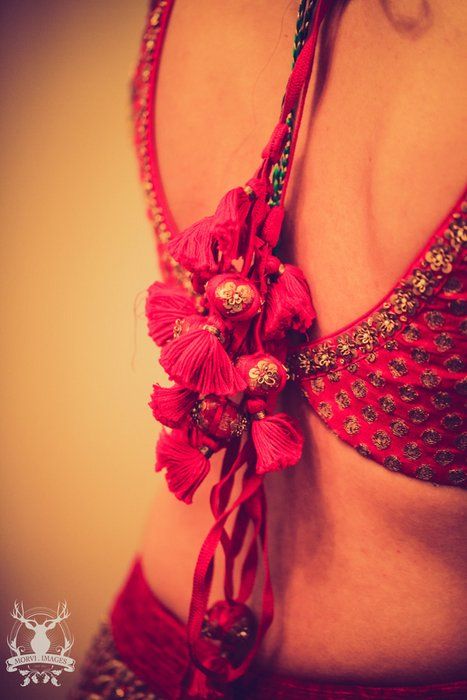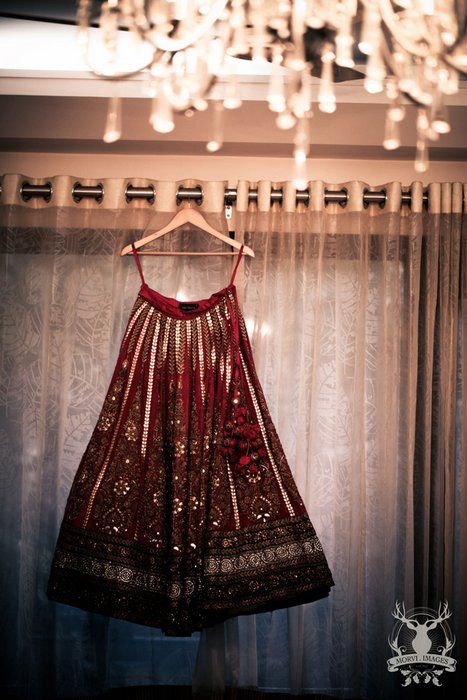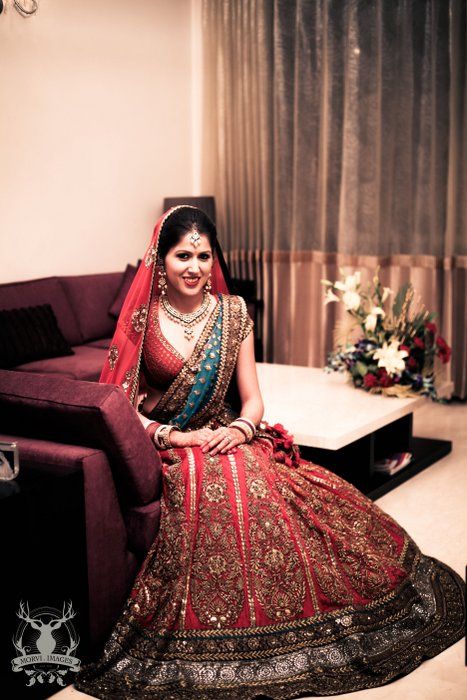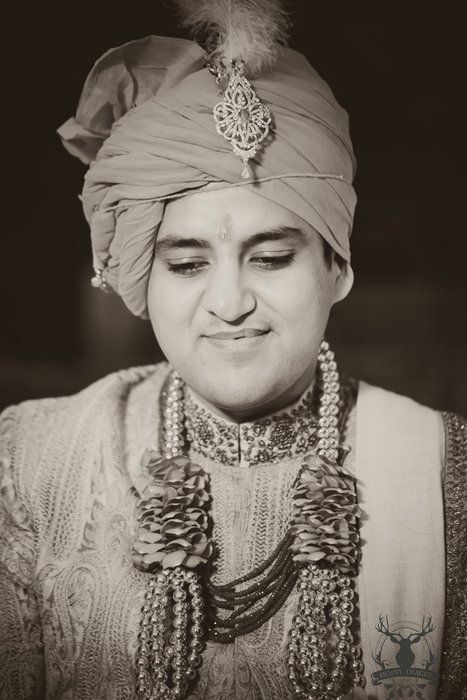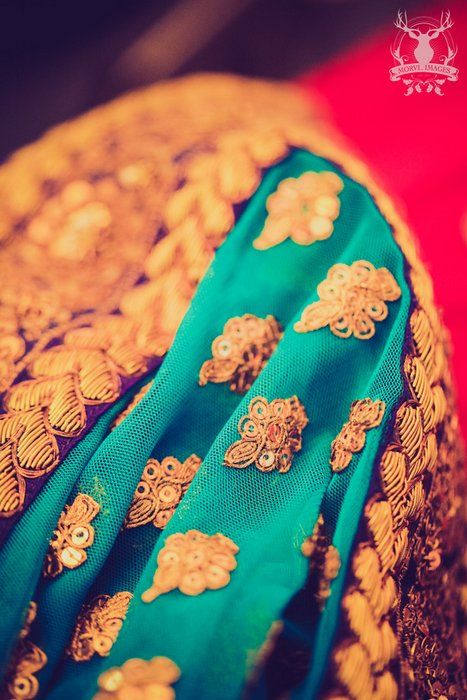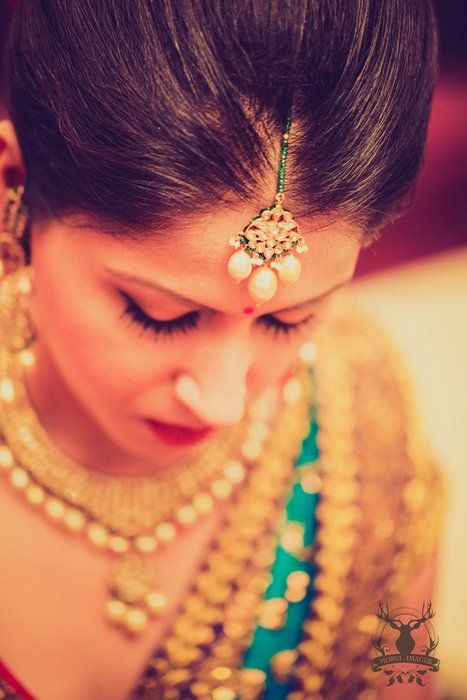 Also Check out this fantastic Wedding Highlights film, made by the super talented young team of
Amour Wedding Films
who handled the video for the entire wedding.
From the bride:
The whole wedding was planned by me  from the outfits, venues, decor, food, music, DJ, flowers, invites, photographer, videographer etc along with all the planning for the groom's side. I and my husband had an 11 month long courtship which seemed long but time flew by when it came to putting the whole wedding together. The wedding started with a Youngsters party for a 100 close family and friends followed by a traditional mata ki chowki  followed by an intimate dholki night for family and friends at home. Then we had an elaborate cocktail/sagan and engagement where our family and friends along with us performed on a medley of songs followed by a night of drinking and dancing. Next day i had a day time mehendi at a farm which was the most beautiful function, colourful, fun and absolutely perfect. Lots of singing, dancing and drinking was involved.
Me and Morvi had designed a special photo booth
for the day which was an absolute hit (we had done a pre-wedding shoot for this photobooth especially). Next day we had a churra ceremony for me and a haldi ceremony for my husband followed by our wedding. All this ended up being a full week long celebrations before which we had a month long dance practice session to prepare for the cocktail which was equally fun. For the mehendi I wore a
 yellow and pink leheng
a on which my heart was set from the time i laid my eyes on it. I had to work hard on getting the perfect lehnga for a day function and it was absolutely stunning. I was part of every detailing of the outfit from the scratch to every thread used on it.  For my wedding I always wanted to be a sabya bride and i'm so glad i was one. I tried on 2 lehengas for my wedding wore this one and knew this was it. There were certain things customized according to me. Its very difficult to put down one memory or experience from my wedding time but each of them were extremely special. On my wedding day post the churra ceremony, i started to run a bit late to reach my makeup artist because i was stuck in traffic and on the other side my wedding lehenga had gone to sabyasachi to be ironed which got stuck in traffic. I was hyper-ventilating, my makeup artist, Morvi and the whole videography team was waiting for me to start getting ready and I couldn't help but get hyper because i knew i would be super late.  This was one crazy experience especially since i was a complete bridezilla through my wedding. All my save the date, pre-wedding and wedding functions were covered by morvi and her team (both bride and grooms side) including my save the date video, save the date invite, wedding website and my mehendi photo booth. She is extremely talented, cooperative and working with her was a lot of fun. Her level of interest and interaction before and during the shoot was amazing. It made the whole experience absolutely fantastic. To me she became a friend more than a photographer during this journey. Her work speaks volumes and she will definitely go places. She made our wedding memories even more special and memorable with her talent and professionalism. She is so passionate about her work which truly shows through her pictures. I hope to continue this association for the times to come. I can't wait to do another shoot with her :)
---
Venues
: Mehendi & Wedding in Gulab Vatika Farmhouse near Gadaipur 
| 
 Invitations: Dhruv Co
 |  
Makeup
: Jyoti Kumar and Komal Sapra

 

|     Decorator :

 Henna Arora
: 98-99-625970  Email
hennaarora@gmail.com
. 
| 
  Mehendi Lehenga by Nikasha | Bridal Lehenga by Sabyasachi  
|
  Grooms outfits by
Uma Rathi
for Mehendi and Sabyasachi for Wedding 
 | Photography
 by Morvi Images 
| Mehendi Artist: Sriniwasan
[handbook]
Morvi Images
is a member of the
 Wed Me Good Handbook . 
To know how members are chosen, please read our 
FAQ.
[vendor]