A Honeymoon Planning Timeline to keep you on schedule !
BY The WMG Bride | 27 Apr, 2015
Let's be honest — the honeymoon is what most grooms (and brides!) look forward to the most during wedding planning. It's where you can sit back, relax, and enjoy each other's company in a location you've probably only dreamt of previously. Your hard-earned reward for months of stressful wedding planning. The only catch? You have to plan that, too! Here's our guide to pulling off a glitch-free honeymoon.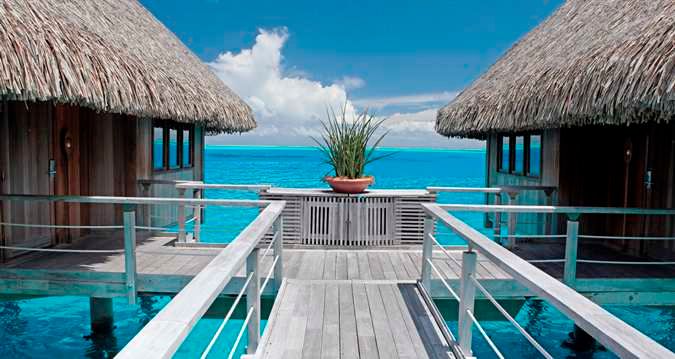 Six Months or More Ahead
Set a budget.
Bat around destination possibilities, troll the Internet, talk to your travel agent, log on to Tripadvisor and poll friends for ideas.
Decide whether you want to go for a travel agent , or want to do it alone. If you do it alone you need to start planning right away . If you go with a travel agent; Find a travel agent who specializes in your destination, activity (an adventure honeymoon tour or scuba trip, for example), or mode of transportation (a cruise specialist, say).
It is said , you'll find the absolute lowest ticket price 57 days prior to a domestic trip and 171 days before international departure (mark your calendar now!).
Plan out the basic cities and itinerary (Where to where, using which modes of transport and when)
Ask a travel agent

 Do you apply individually or as a couple? When two of you are from different home towns, your application center will be different and you will need to apply individually
Which country do you apply from: Schengen visas used to be issued from the point of first entry. However the norms keep changing and the latest one says it has to be issued from the country where you spend the maximum amount of time.
What documents will you need?
Four Months ahead
Book some shortlisted  hotels via sites like Booking.com (They help you book hotels without charging anything to your card.) You can book and cancel many times without any charges and you will need these bookings for your visa (Specially if you are going to Europe). It is imperative you book atleast SOMETHING even if its not your final choice.
It is essential you book hotels soon, specially if you are going to a popular destination (Eg: London gets full almost 4 months prior to the season)
Figure out your mode of travel from city to city. Eg: While Eurail pass may seem great, its actually useless unless you are visiting 10-15 cities together. Point to point may make more sense otherwise.Research on cheap local flights like Easyjet etc
Ask your travel agent or visit a travellers' health site to check whether certain vaccinations are recommended or required before visiting your destination. (Some programs need to start months in advance of your trip.)
Three Months Ahead
Get a dummy invitation card printed for your wedding, incase you haven't got the actual ones (Many visa offices ask for an invitation card as proof)
You may also want to carry photos of you and you fiance from your roka/ engagement if there was any- that serves as proof as well.
Obtain your passports and visas, if necessary.
Consider signing up for travel insurance especially if anyone of you have any health concerns.
If you're dying to go to a Michelin-starred restaurant that's booked months in advance, now is the time to secure a reservation. Also for tours, theatre tickets, hot restaurant seats, and any other activities (Scuba or bungee!) that require advance reservations.
Check these Honeymoon Photo Diaries to get real life experiences of couples
Cancel all bookings you dont plan to use; and finalize your itinerary.
One Month Ahead
Make a packing list. Make sure you have these items  ready.
Research type of currency to take : Travellers cheque ? Cash? or ATM cards meant for international travel
While it is great to work side-by-side with your fiancé to plan your honeymoon, try to sneak a few surprises for him/ her in there, too! Pricey or full-day activities are best to discuss as a duo, but adding a couple's massage into the mix or scheduling a special dinner unbeknownst to your new hubby is the perfect way to add a bit of excitement to your vacation.
Brides to be - if your monthly friend is going to give you a visit on your Honeymoon then make sure your itenerary works around that and you don't schedule a visit to a water park during that time.
Reconfirm all reservations.
Go shopping :p!!
Two Weeks Ahead
Buy travellers' cheques and exchange about 10000 INR or at least enough to get you to your hotel from the airport. There is usually an exchange counter or ATM at the airport, but the rates are always slightly higher.
Make two to three sets of photocopies of your passport, credit cards, insurance, and traveller cheque numbers. Keep one with your partner and one set stow
One Day Ahead
Do nothing. You are supposed to enjoy and relax now :)