A Madh Island Wedding with the funkiest Baraat ever !
BY The WMG Bride | 16 Sep, 2014 | 4788 views | 5 min read
When the bride is also a wedding planner at
F5 Weddings,
you can rest assured that there would definitely be SOME hatke elements to surprise everyone at the wedding. For us, it was this baraat- it's the funkiest, funniest, most awesomely cool Baraat we have seen. EVER. Replete with the groom in a Vespa,  pop art posters and lots of cute signage - this would have been a baraat to remember ! Shot by
Jodi Clickers
, this one has an insanely romantic proposal and lots of great ideas to steal for your own wedding.
Meet Nandita & Bhavik
It was when Nandita returned to India after 5 years of studying abroad, and so did Bhavik that they met through common friends. Nandita says "We connected like a house on fire. Like a perfect match. However all love stories go through bumpy rides and ours did too. There were heartbreaks, and distances but after a year when we bumped into each other again, I realized this is it !!!" Well luckily Bhavik felt the same way and he planned the most awesome proposal ever . Nandita says "Bhavik is a paraglide pilot and one day while watching him fly, i saw him up in the air with a banner saying
'Nandita Marry me
'. It was the most beautiful day of my life! I then went up too on a tandem and landed at the spot where he was waiting down on his knee with a ring and I said YES" .
The Mehendi & Pool Party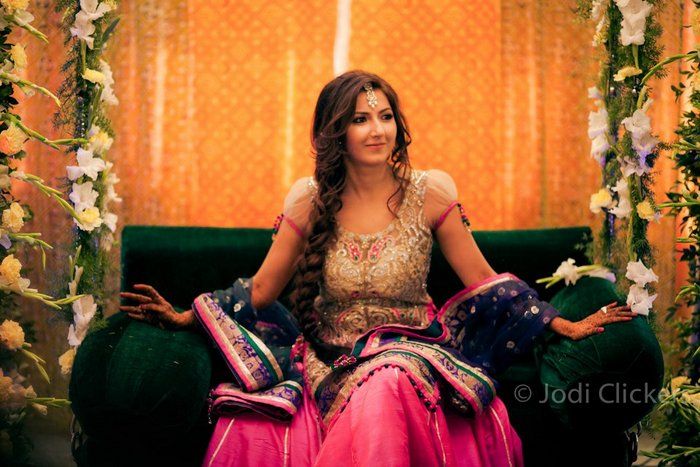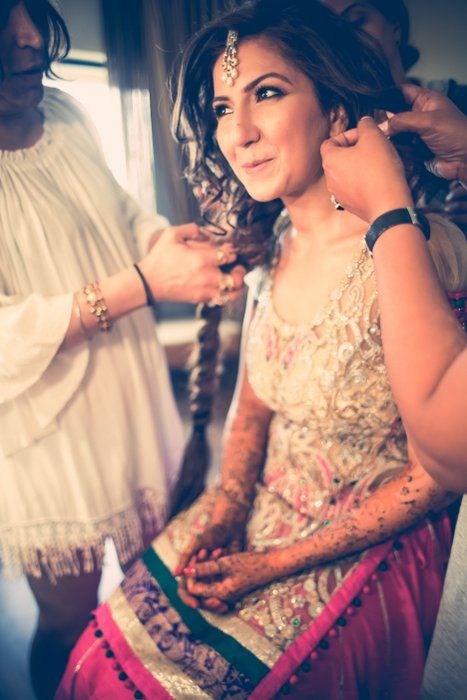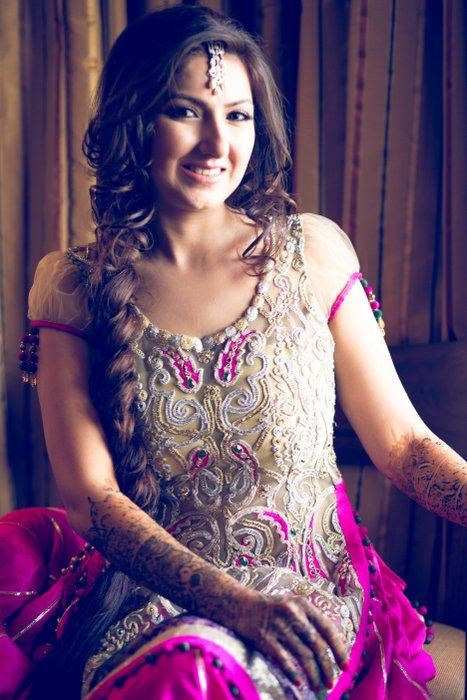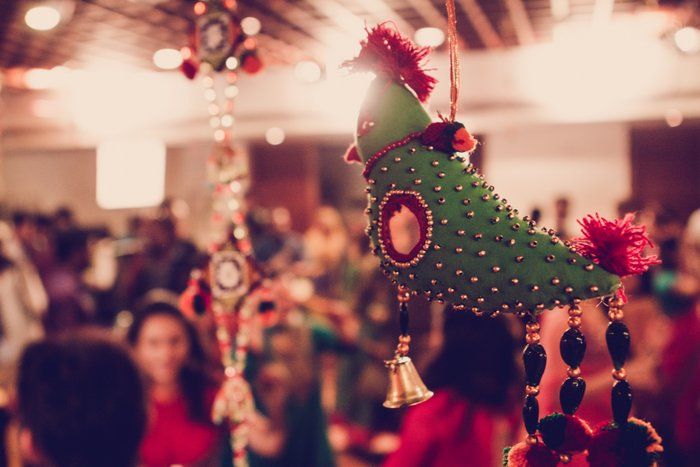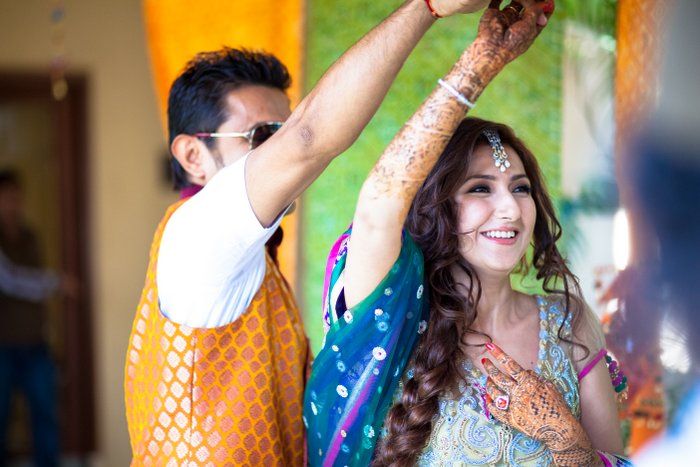 The Pool Party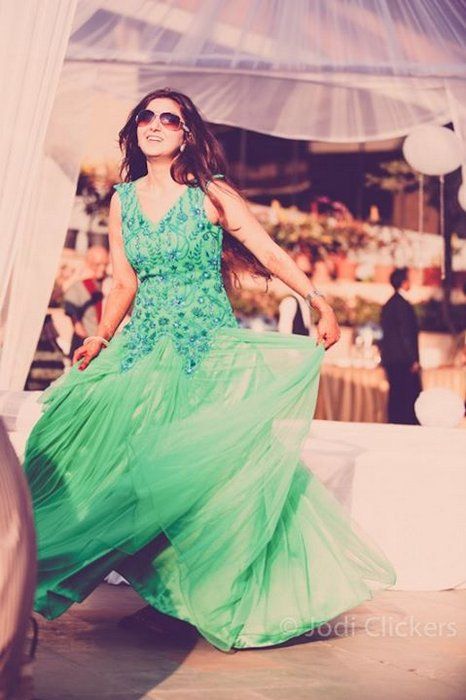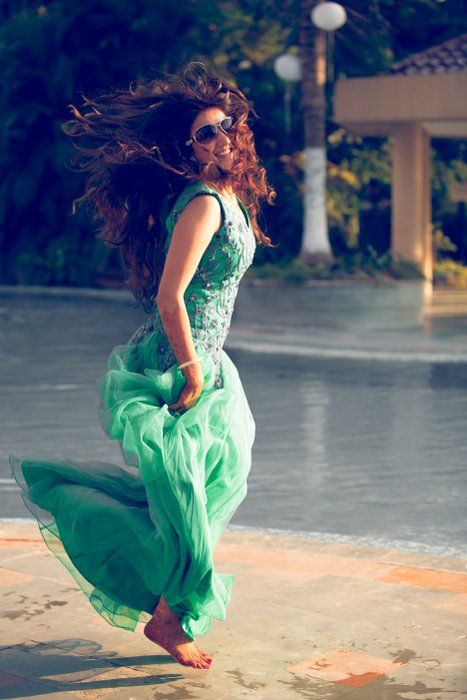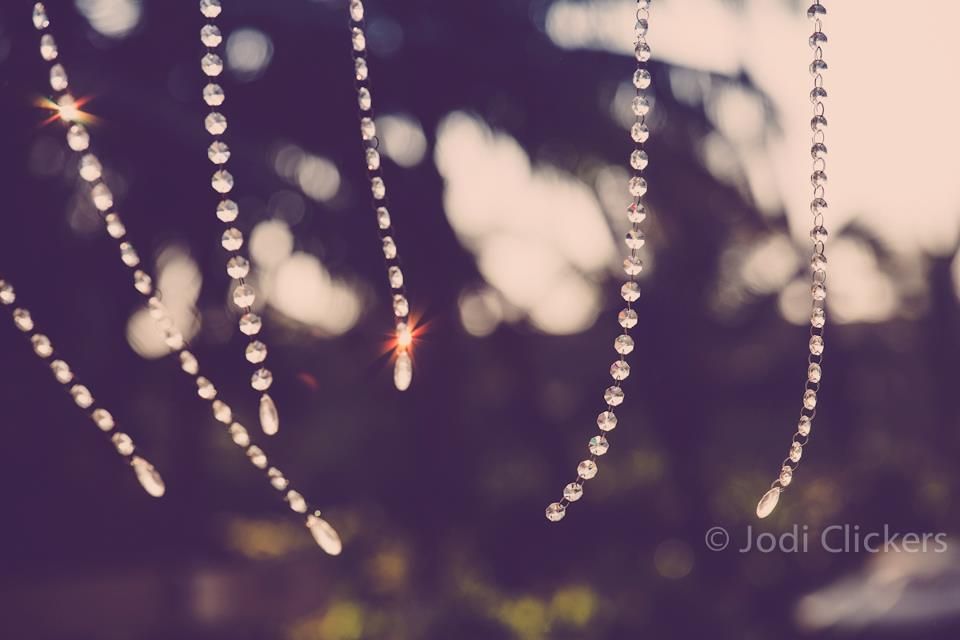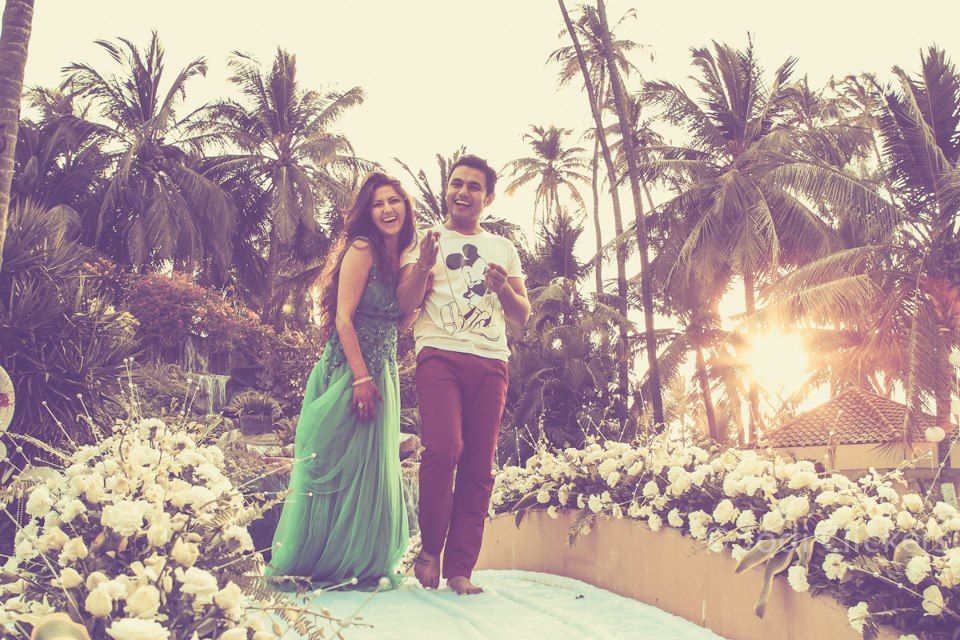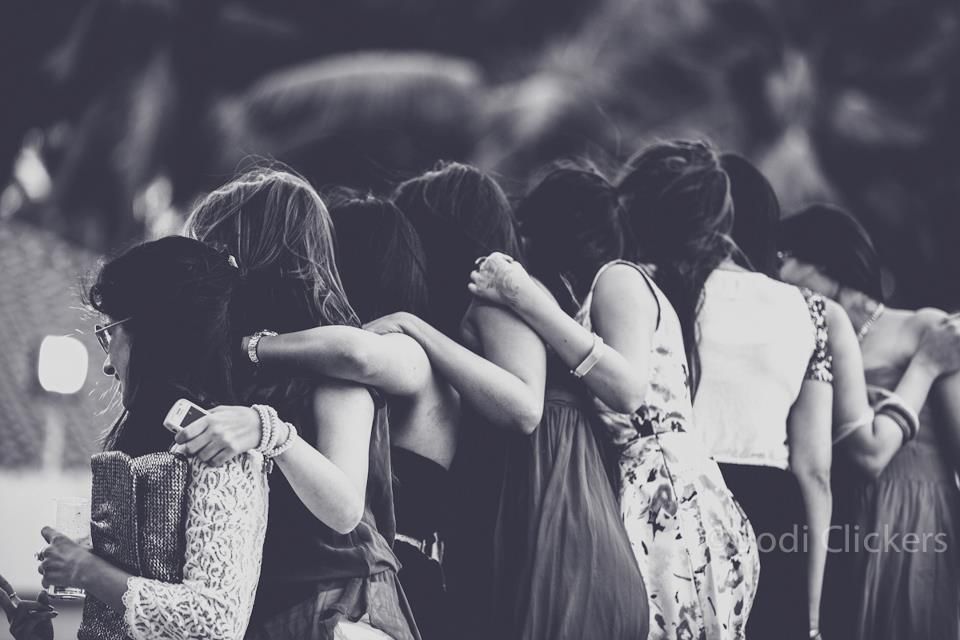 The Baraat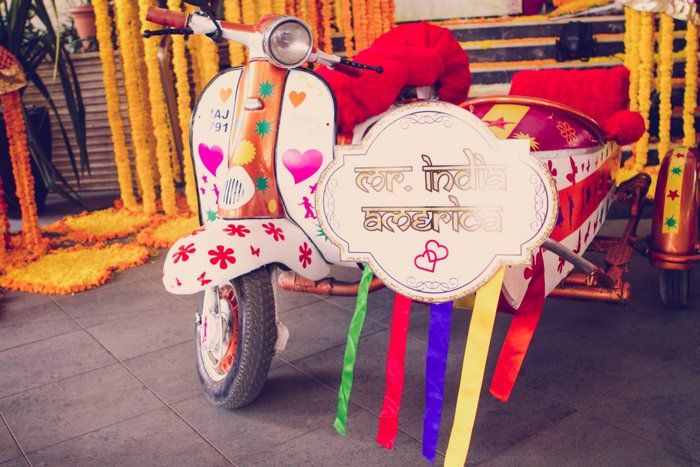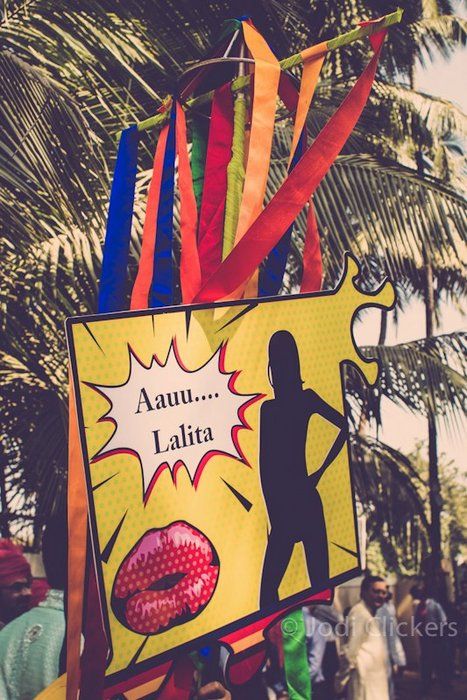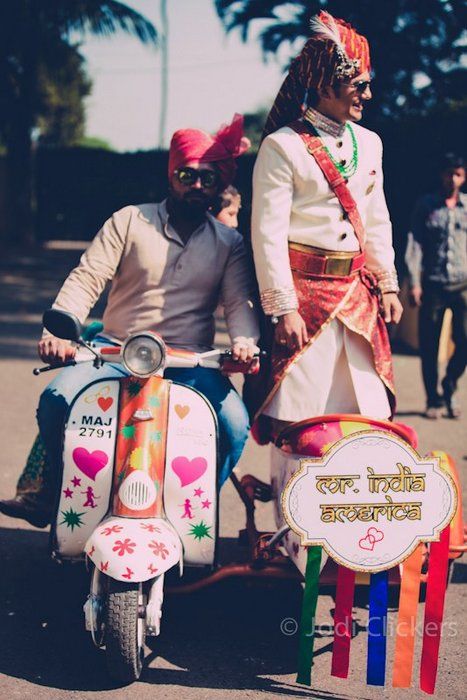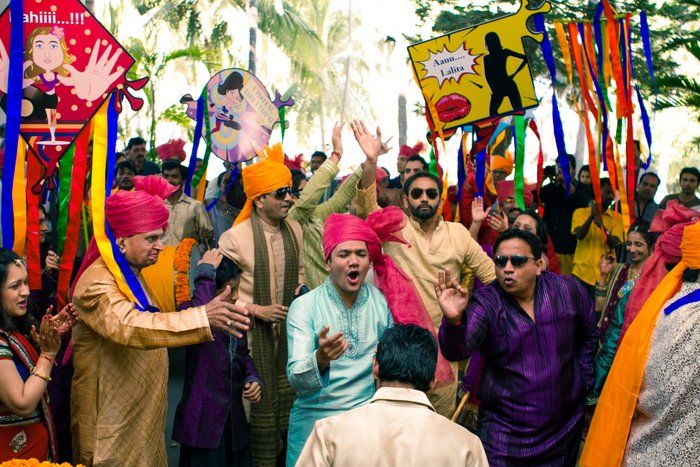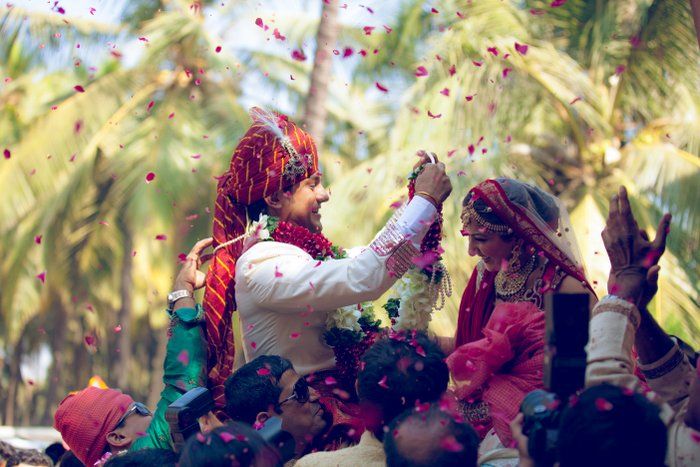 Reception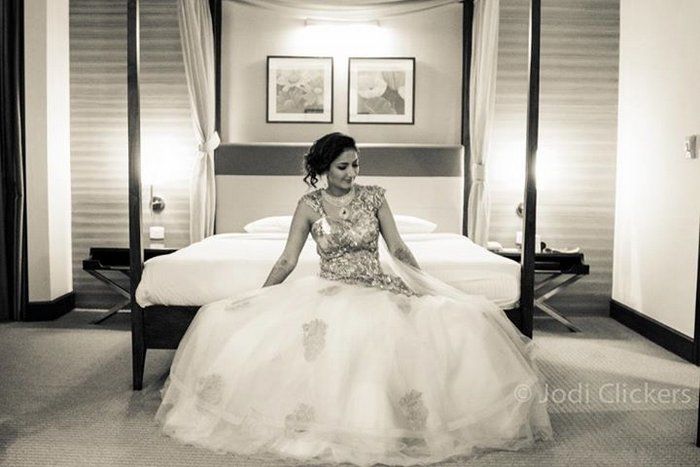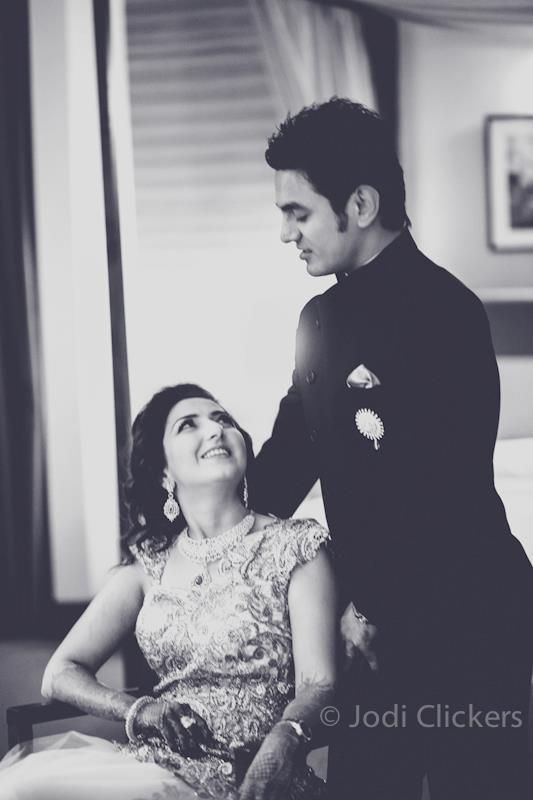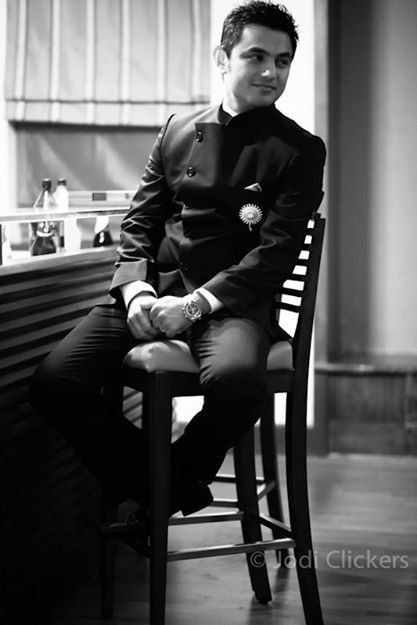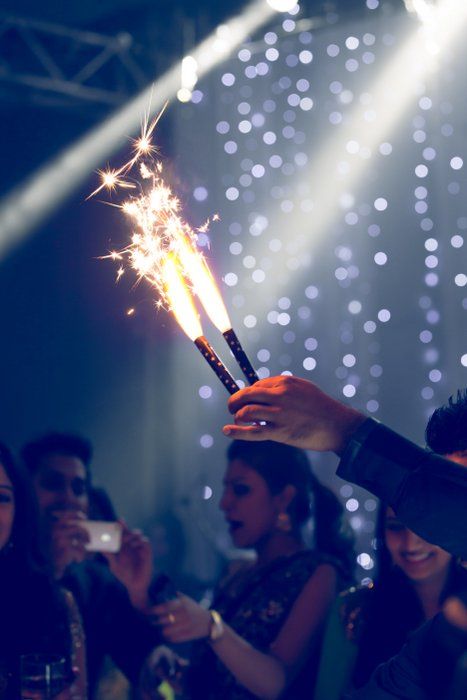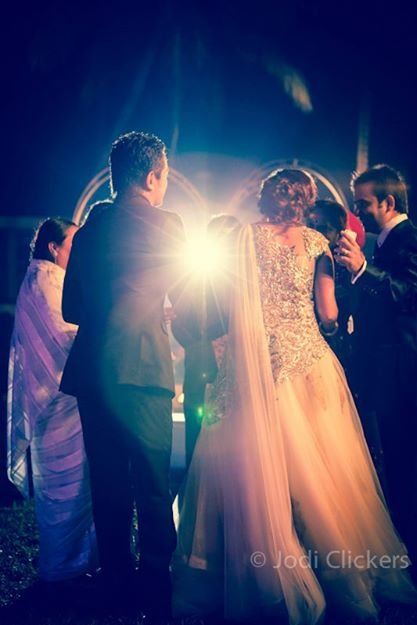 From the bride :  I believe- We live once, We love once, We Marry once and so I was certain that our wedding would have to be a lifetime worth of celebrations in 3 days. My vision was simple- we wanted to celebrate LOVE, we wanted it to be a fun, crazy celebration of our own love and we wanted our friends and family to retake their vows with their spouses with us !
It took us 8 months to plan the wedding and everything had to be perfect, my planning team at F5 weddings was super patient!  The detailing, the stress, and mood swings, and fights with the family and bhavik,  the hustle bustle we all did…ahh at the end it was all worth it.  When it comes to unique elements, well thats what f5 entertainment is all about. We started with the Mehendi where we had the Punjabi theme with the décor being lots of Genda and kaliras and bangles and Dhol  . Bhaviks entry was where the dhol guys lifted him on their shoulders and got them in with members of the family . Soon after started the
pool party
which was the most remembered function even today for all our guests- the DJ with the percussionist ensured it went from an elegant laid back affair to a full on crazy rave !!  But my special moment came when all of a sudden Bhavik went up on the bridge with a
surprise performance for everyone (including me ) on O O jane Jana
! As i joined him on that bridge, he re-proposed as our friends and family had missed the original version. While all this drama was happening the wedding team gave the crowd around
500 white balloons with our logo on it to release in  the air
as the sign of love and blessing the moment we had exchanged our rings. Our Baraat was not an ordinary baraat by any means. We  had a full power dhol wala, a
pop art edgy looking truck
with massive speakers decorated in disco balls and
colorful streamers
which was the
disco van
. An amazing combination of the dhol and the DJ just got to another level where the guests just didn't want to stop till they reached the Mandap. Bhavik's  sawari was not a ghodi or a vintage car,  it was a colorful
vespa with the side cart which eventually was my Bidaai commute
…it was the cutest way I think I could have done it, because even when I was crying, I was laughing at the funny commute! As far as my style goes, I wanted outfits that wouldn't weigh me down by a hundred kilos. For my Mehendi I wore a bright pink raw silk short ghagra with long kurta in gold jari hand work embroidery all over where one can see my bridal mehendi. The pool party was a simple, sea green gown and the sangeet was a red anarkali. My reception had a gorgeous, big cinderella gown which I always dreamt of. There are two vendors who stood out-
F5 weddings ofcourse, who is a dream team planner
that provided us with one-stop solution for everything we wanted and more..  From popping the big question to planning the perfect Entry, to the last dance and all that comes in between they handled it all!
JodiClickers made the whole wedding and me look so beautiful
and till date we are not over the fact that every moment was captured so well and so real that every picture tells a story and that's real photography, real talent. They made my Dream come true- they made my fairy tale wedding even more dreamy and something I will cherish for the rest of my life.
---
Venues
: Wedding venue:
Retreat Resort in Madh Island
 | 
 Invitations:
Evrika
|  
Makeup
:
Ojas Rajani
and
Mansoor Khan
|
   Wedding Planner :
F5 weddings
|
 Brides Mehendi Lehenga, Sangeet and Wedding Outfit from 
from
Manu and Mamta Rawal
|
Brides Pool Party gown
from Sonal Mehta  
|  Brides Reception gown
from
Anjali and Arjun
|
Photography
:
Jodi clickers
|
Grooms outfits

:
Studio Himmat|
Choreographer:
Urvashi Gandhi
from Dance India Dance |
Jewellery:
Dhanraj
and
Anmol Jewellers
[handbook]
Ojas Rajani
 is a member of the
 Wed Me Good Handbook . 
To know how members are chosen, please read our 
FAQ.
[vendor]