A Modernly Arranged Wedding With Stunning Self-Designed Outfits!
BY Garvita | 15 Jun, 2019 | 6872 views | 4 min read
When this couple decided to 'Escape to Malaysia' for a modern and luxurious wedding, we couldn't help but stare at their dreamy pictures! They had their share of fun moments with a tug of war session at the Haldi ceremony and when they left everyone in splits including the panditji during their pheras! Hehe.. Sounds exhilarating, right? These three days long celebrations had everything from glamorous self-designed outfits to a magnificent wedding venue, and a couple that effortlessly exuded love and companionship. Kudos to Weddings by Knotty Days for capturing every emotion and detail so beautifully!
Meet Amil & Pragya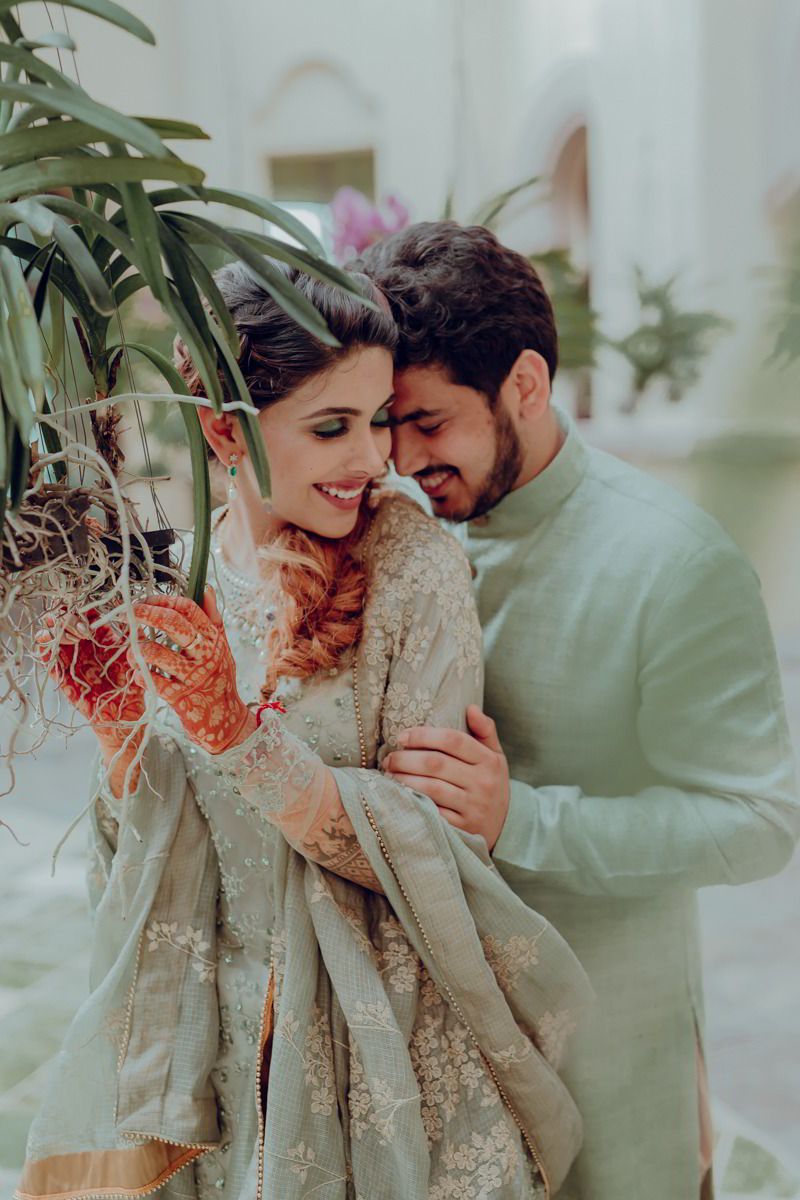 Pragya likes to call it a modernly arranged marriage! "We had met once or twice in our teenage, since we had common family links but never spoke to each other! One night, his mother came across my profile on Facebook and thought of sending Amil's bio data to my place!
So long story short, his bio data came and so did his DM on Instagram, following it he always says that he texted because just wanted to check up whether I was ready to get married since I was pretty young, but let's face it, I knew he liked me a little bit and we ended up talking for two long months and finally decided that we were ready to meet formally and get married! So by the time all these arranged marriage formalities began we were already agreed upon and our parents took the next step! 
To be honest, it was way more fun because we sneaked out a couple of times even before anything was turning serious! We just wanted to know each other before our families considered it on a serious note.
Our story  isn't any Romeo Juliet fantasy! It's simple, exactly how we wanted it to be. Although the long distance threw hardships in our way along, but our love always made it easier!"
The Haldi

The Mehendi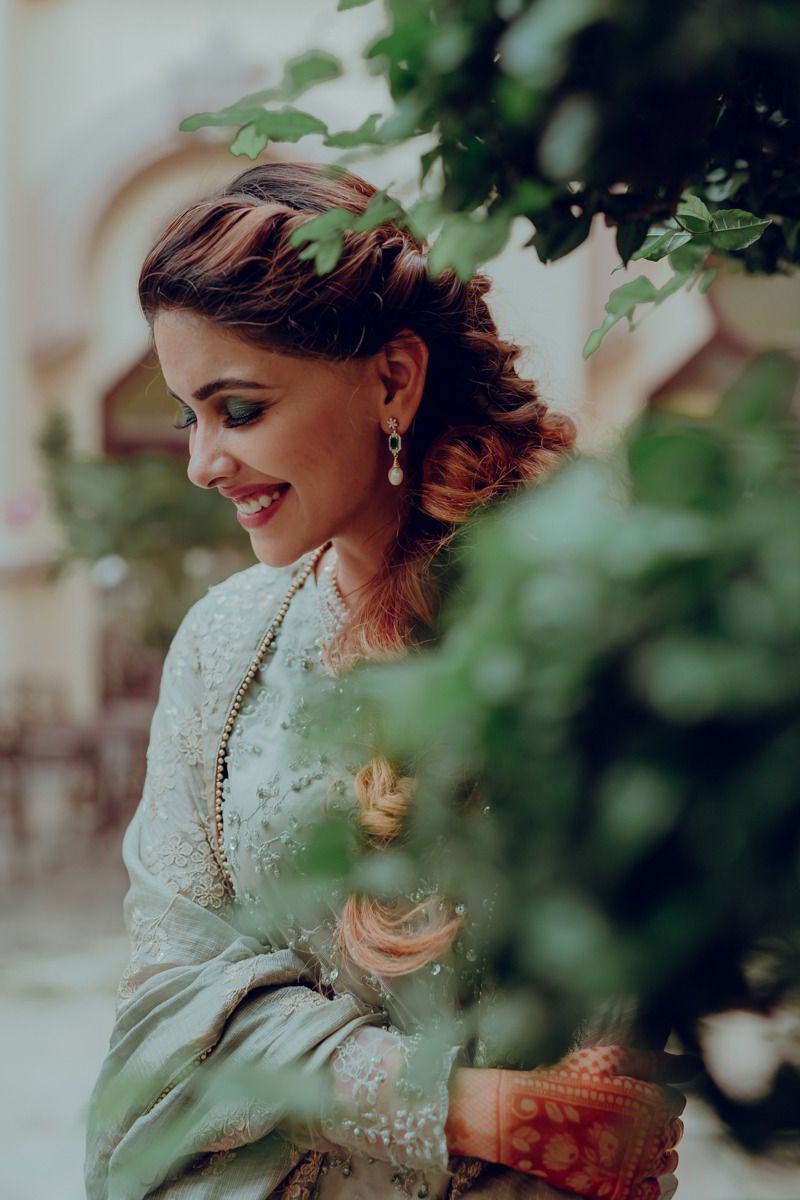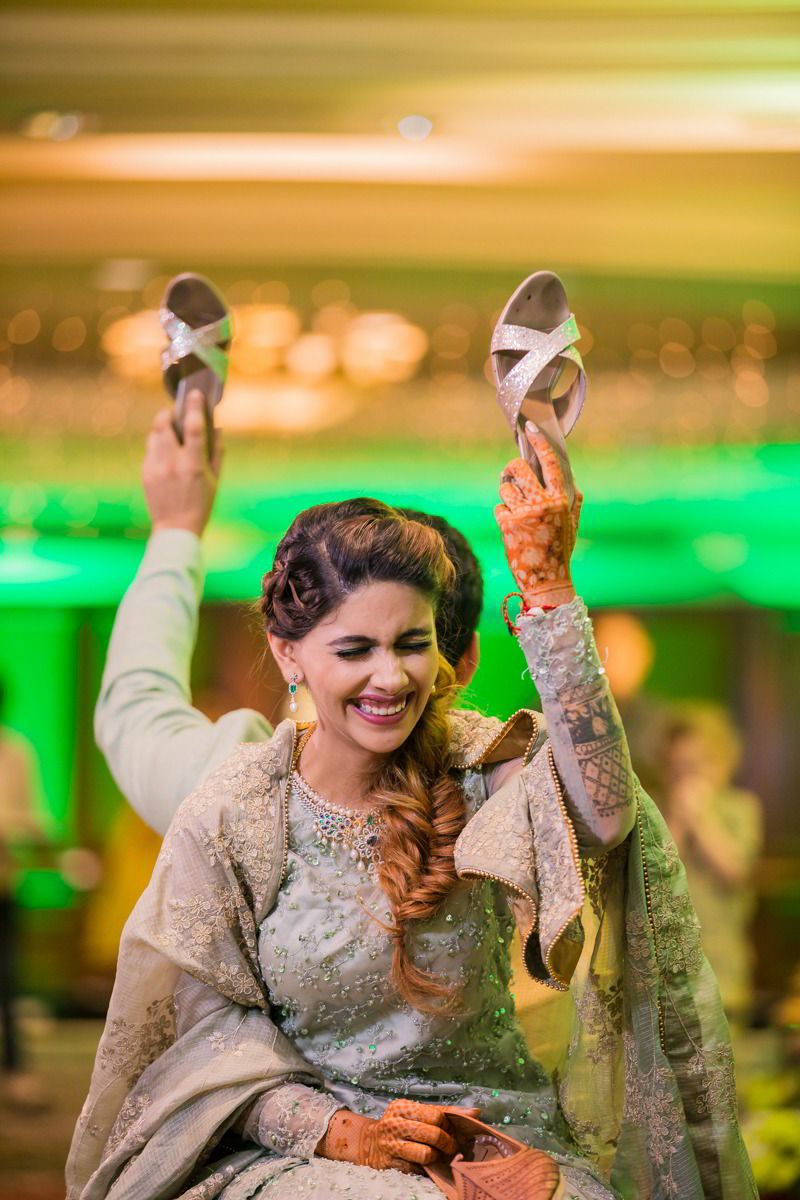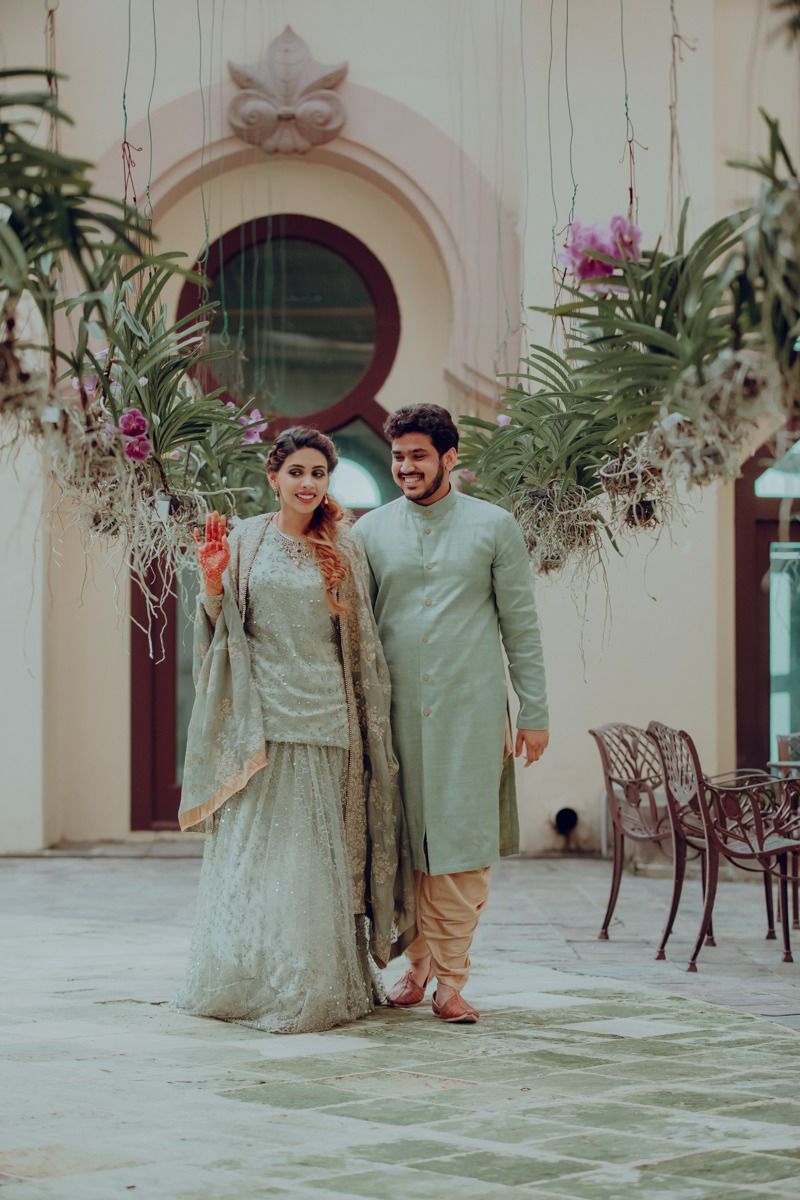 The Sangeet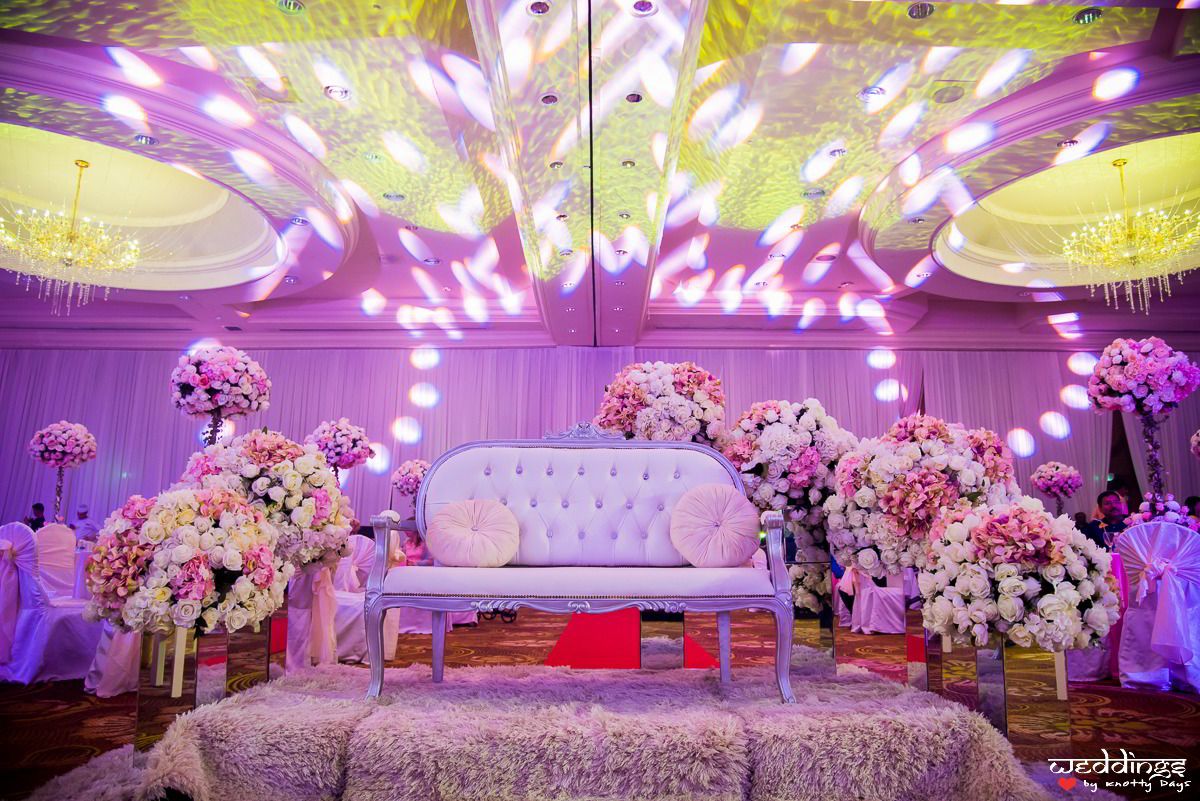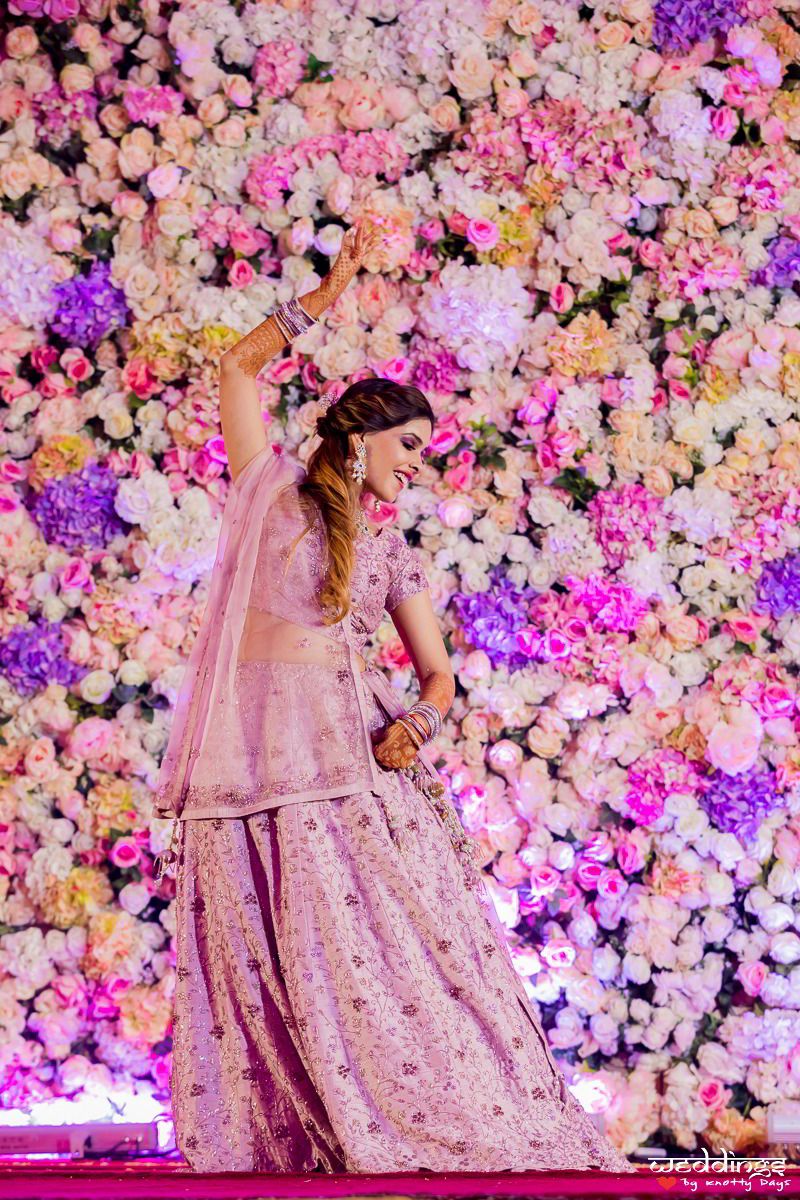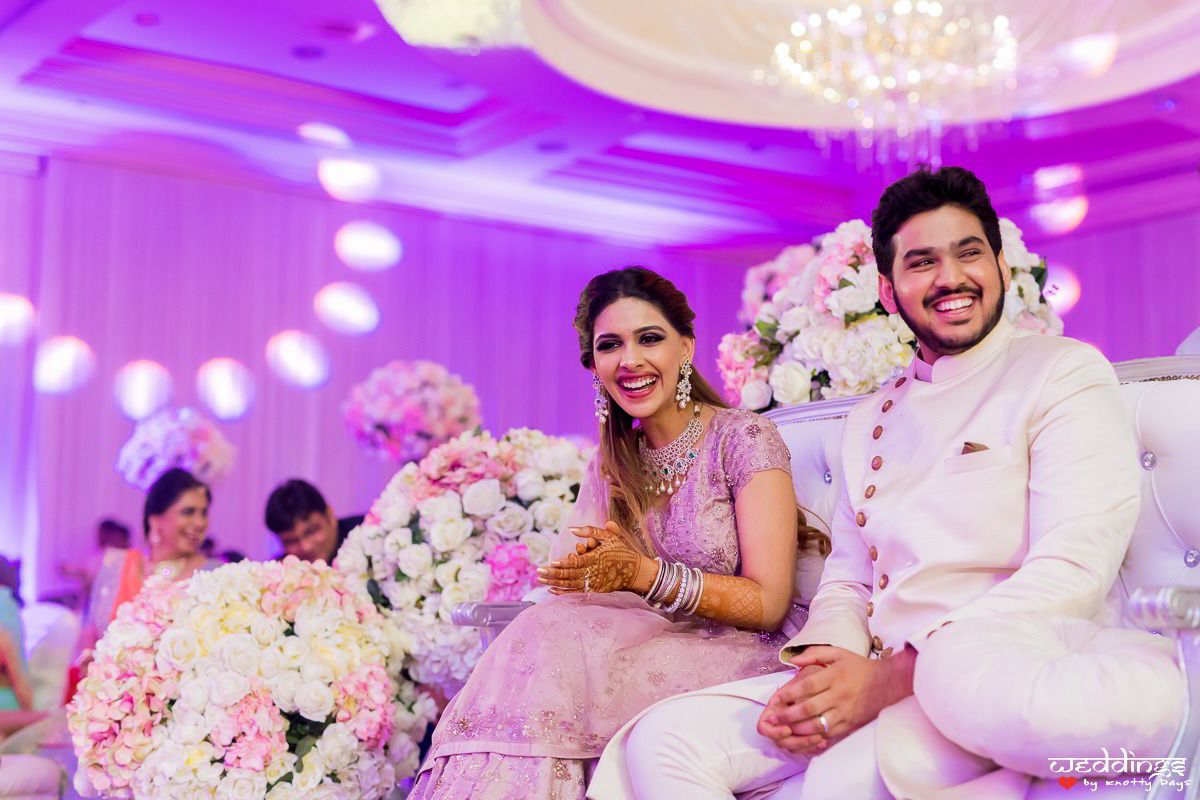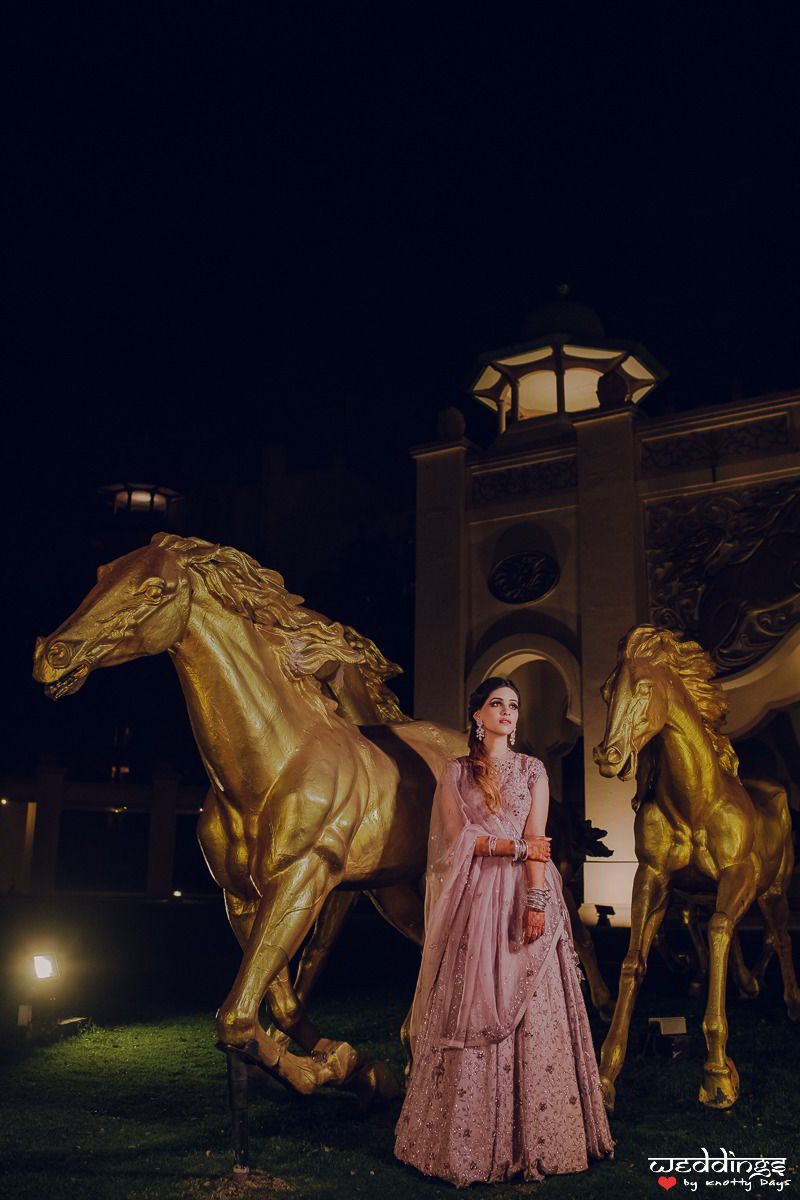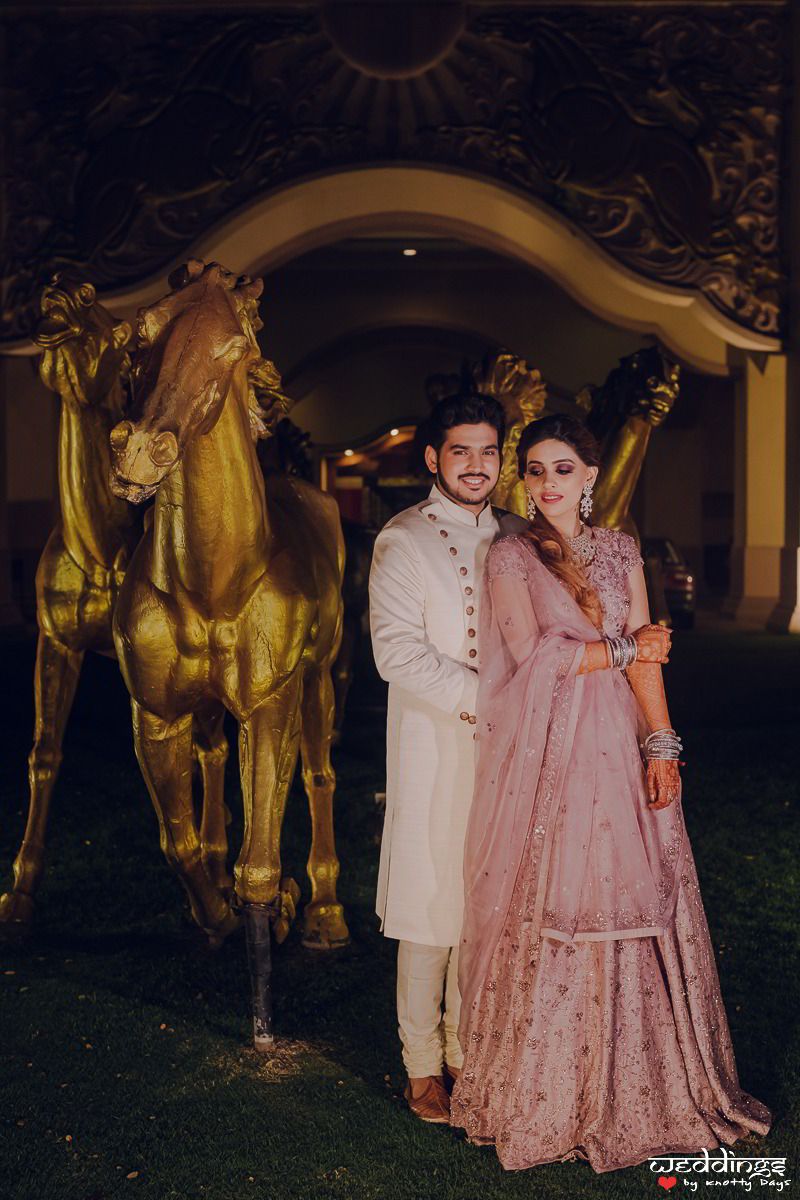 The Wedding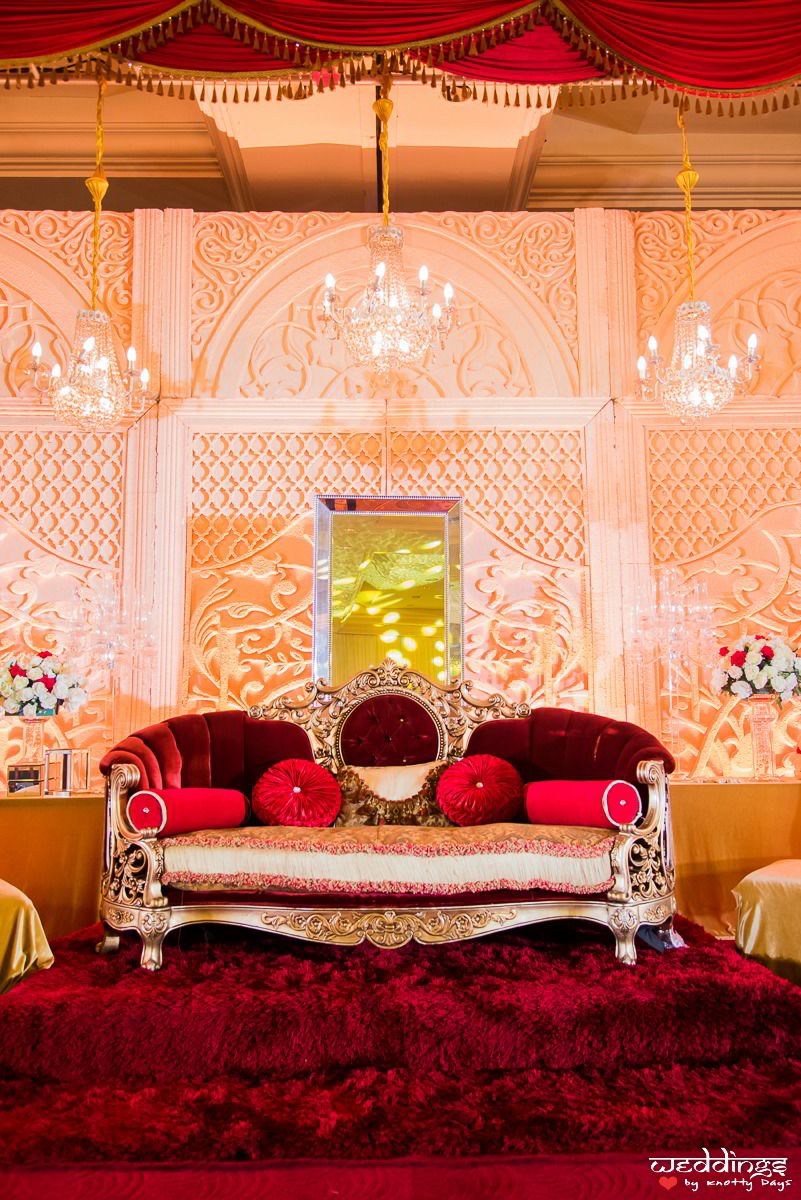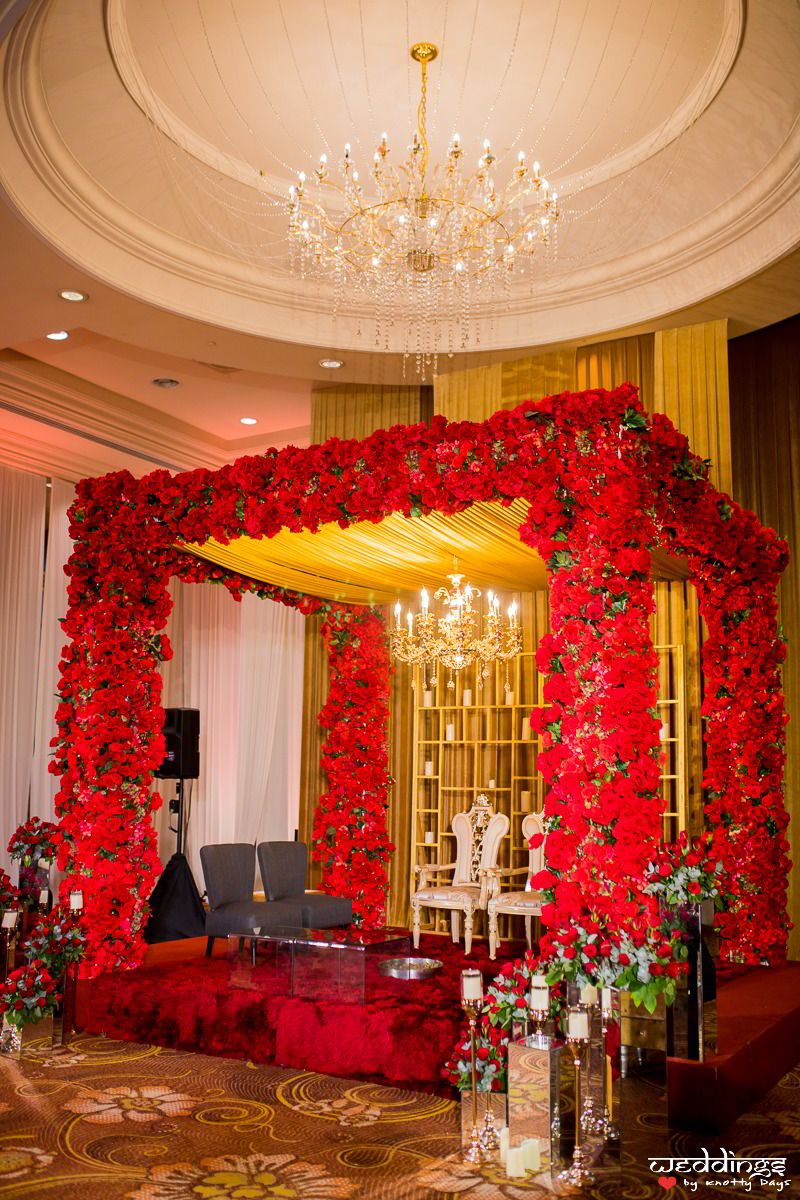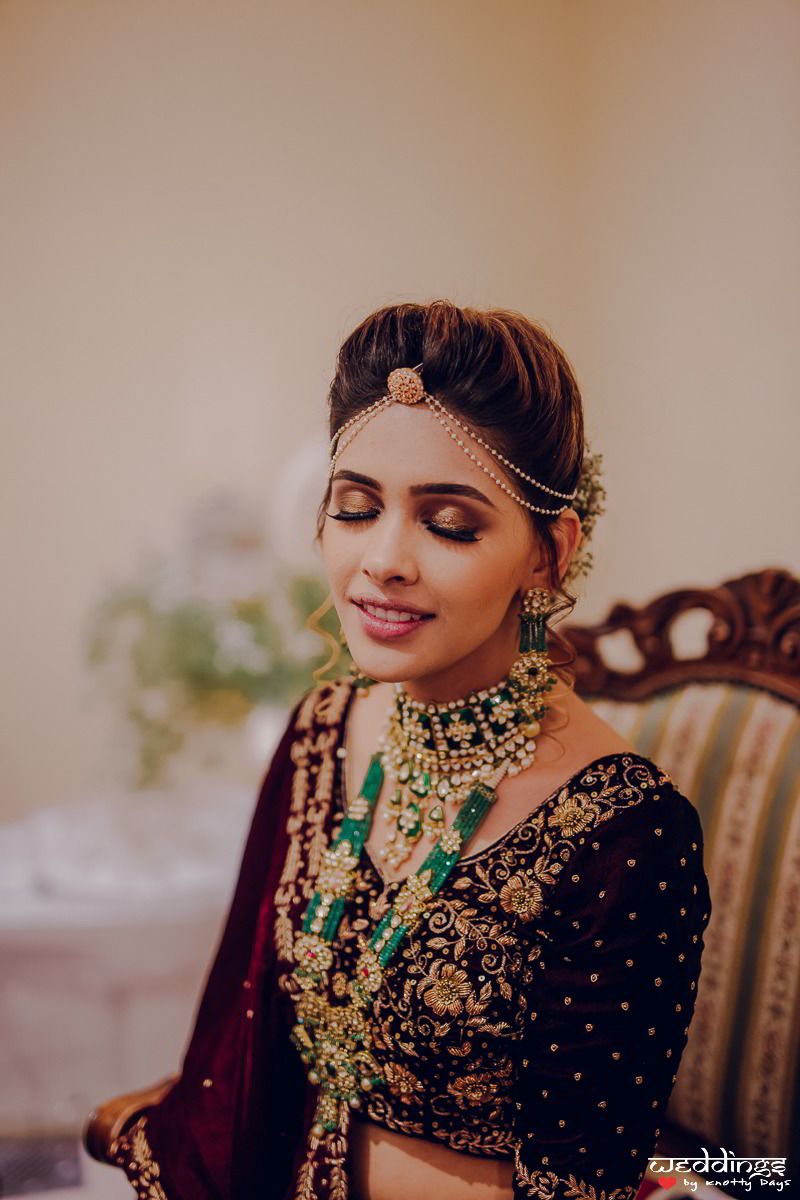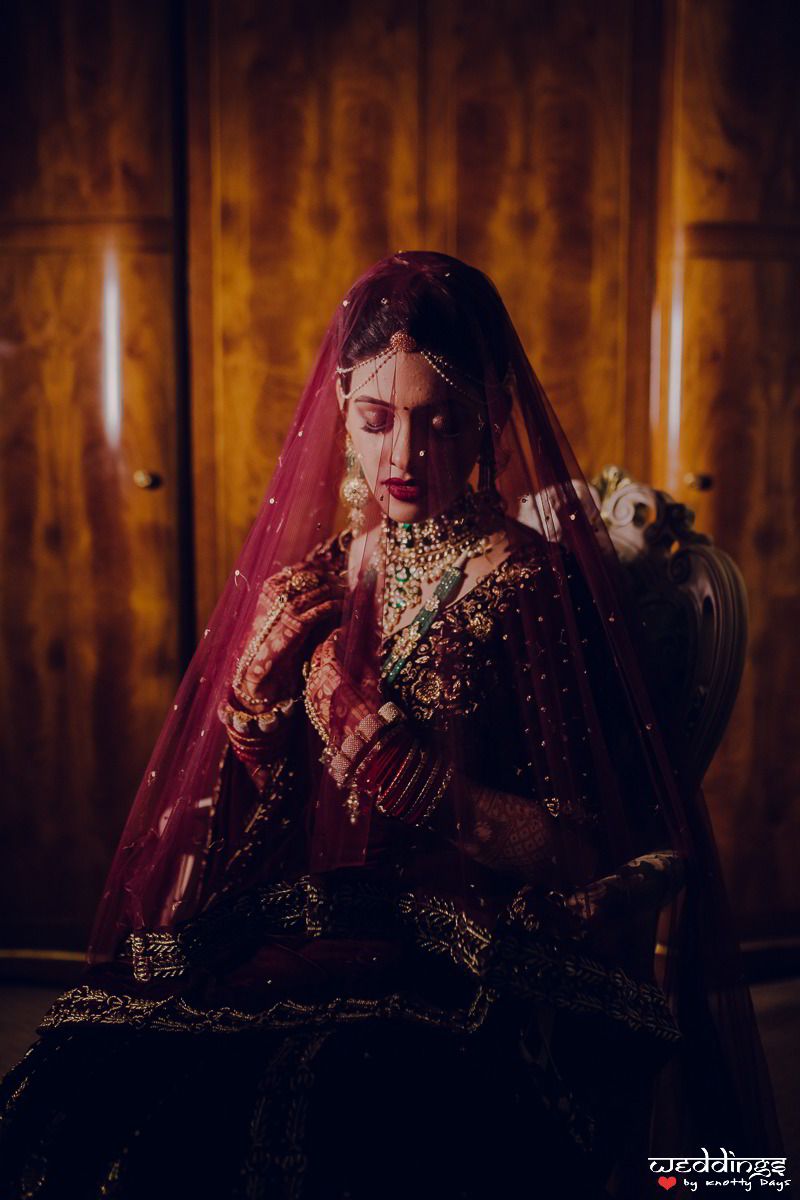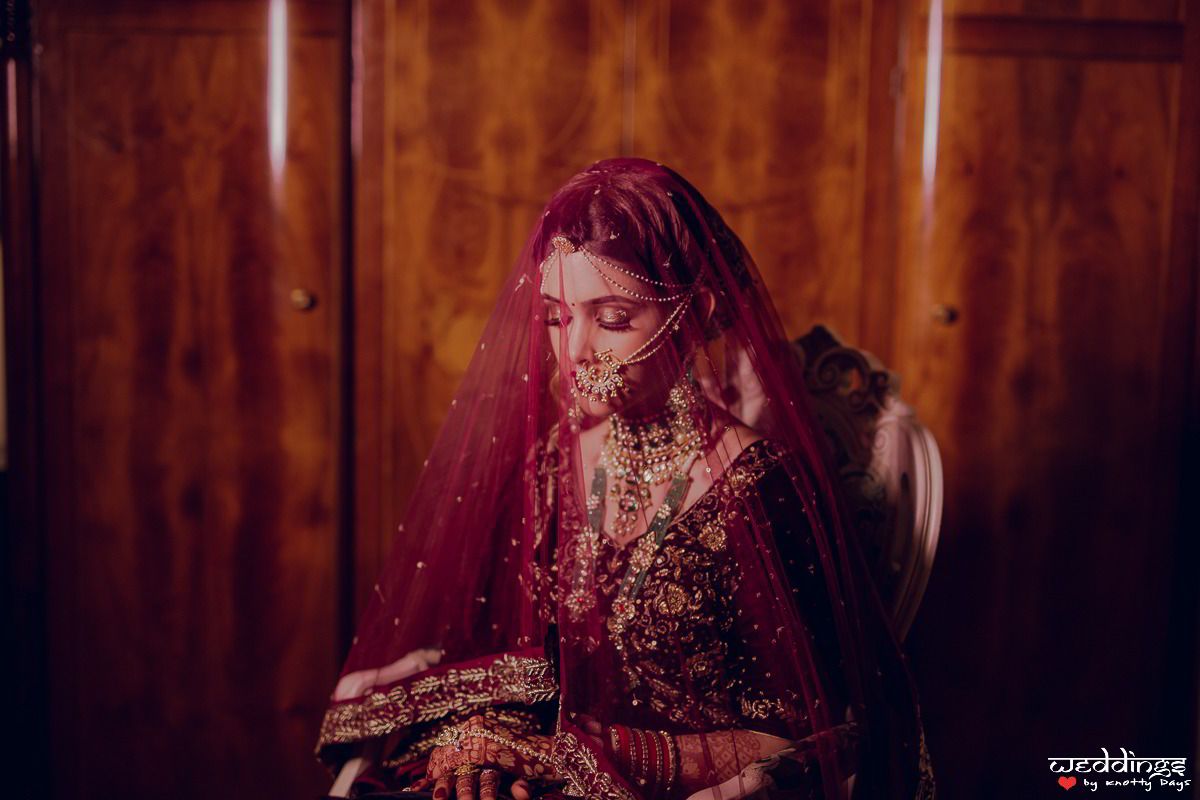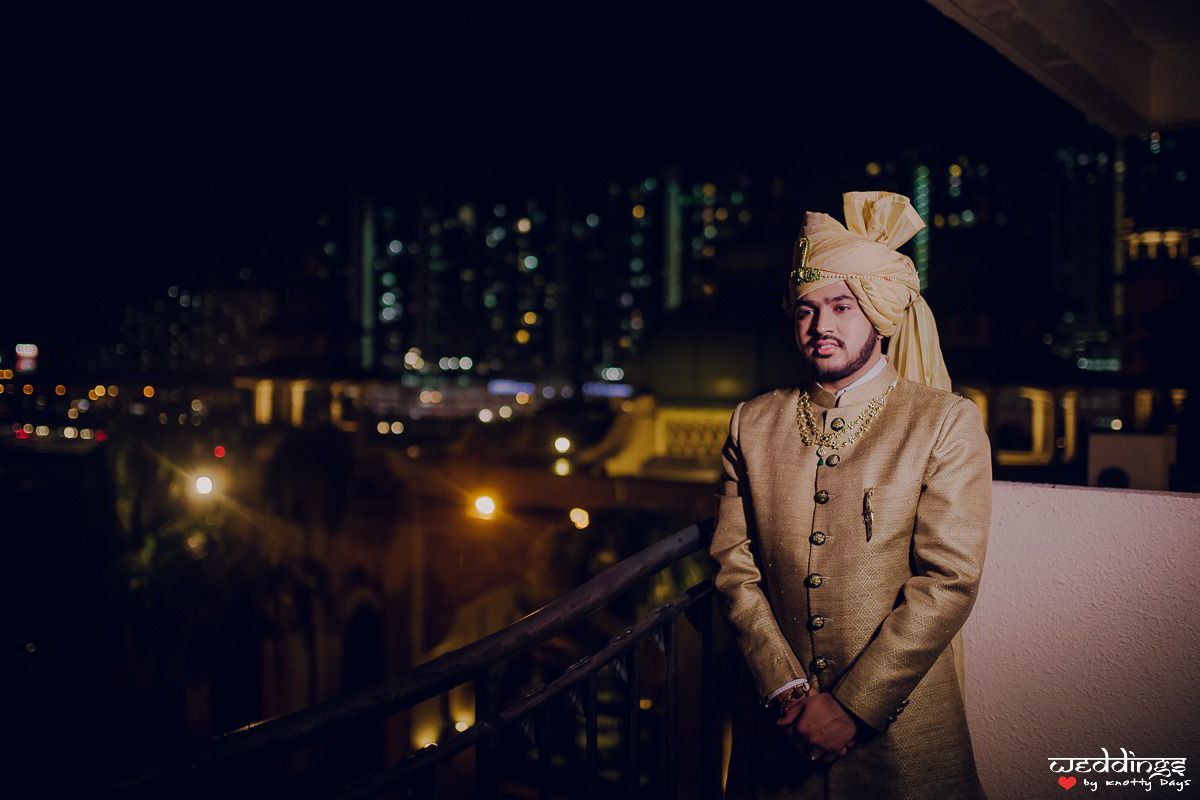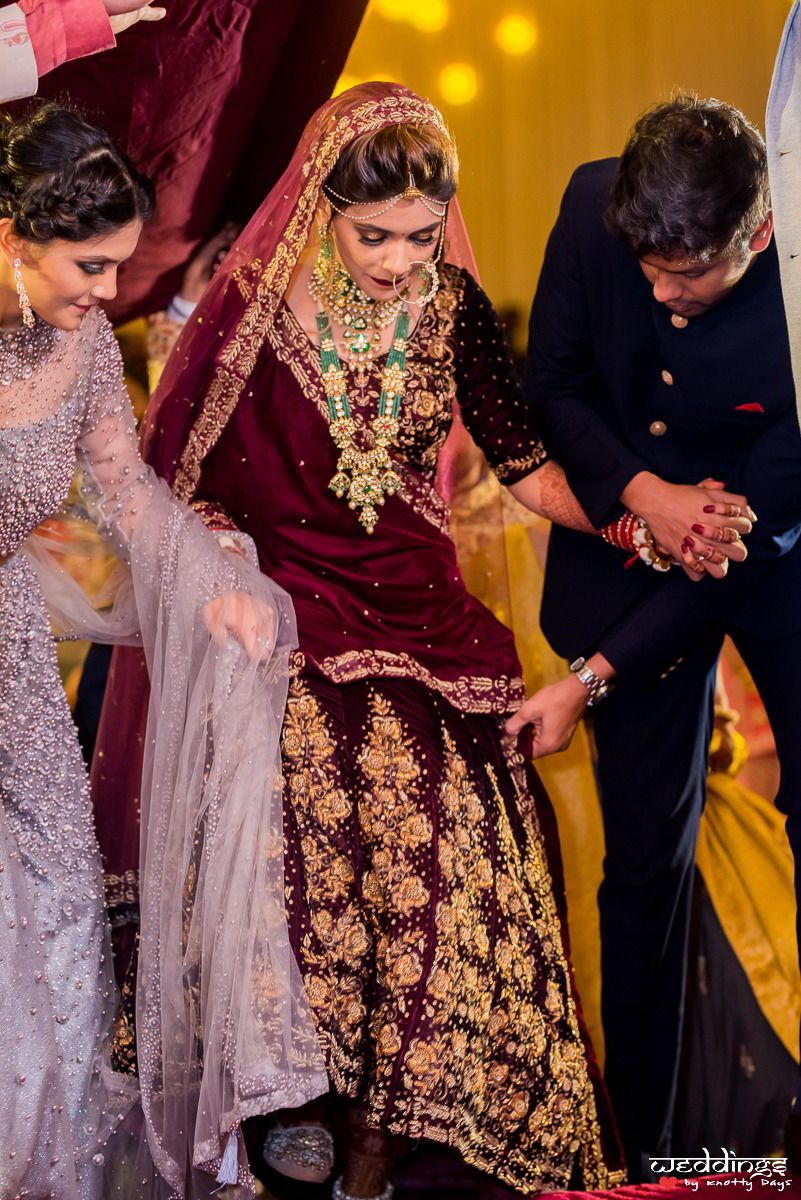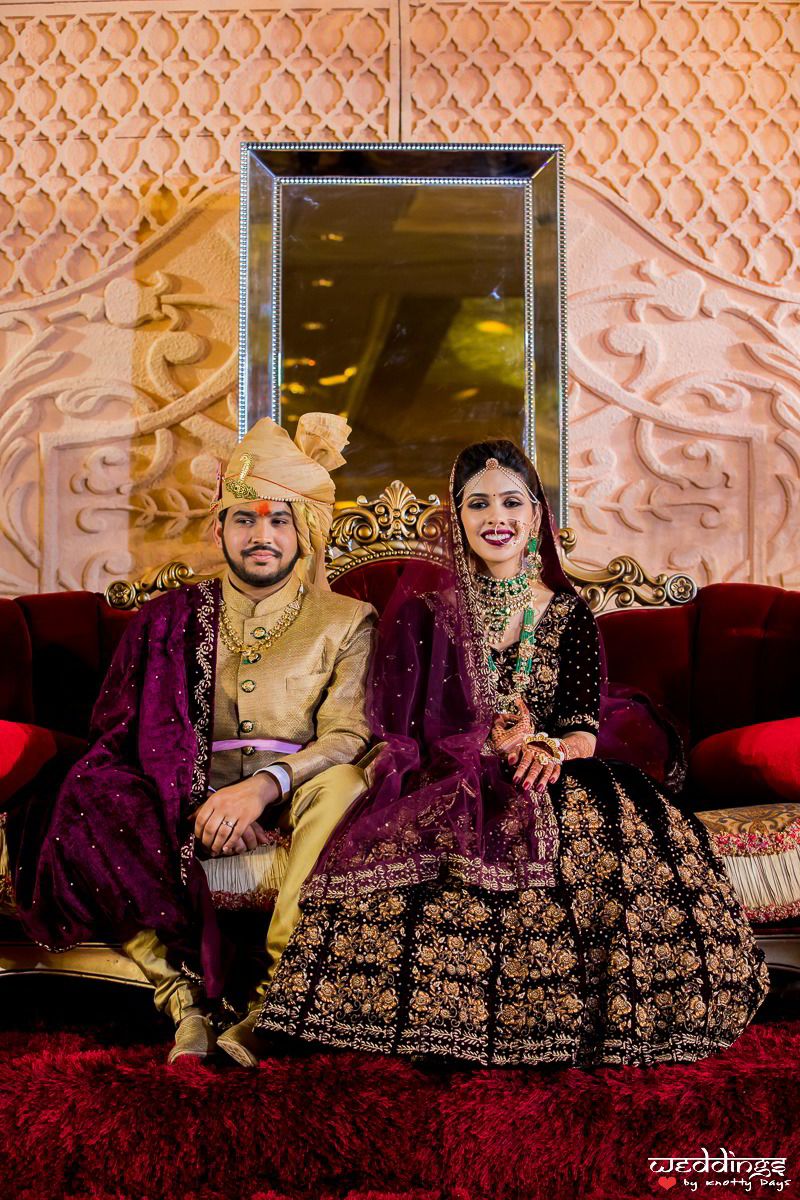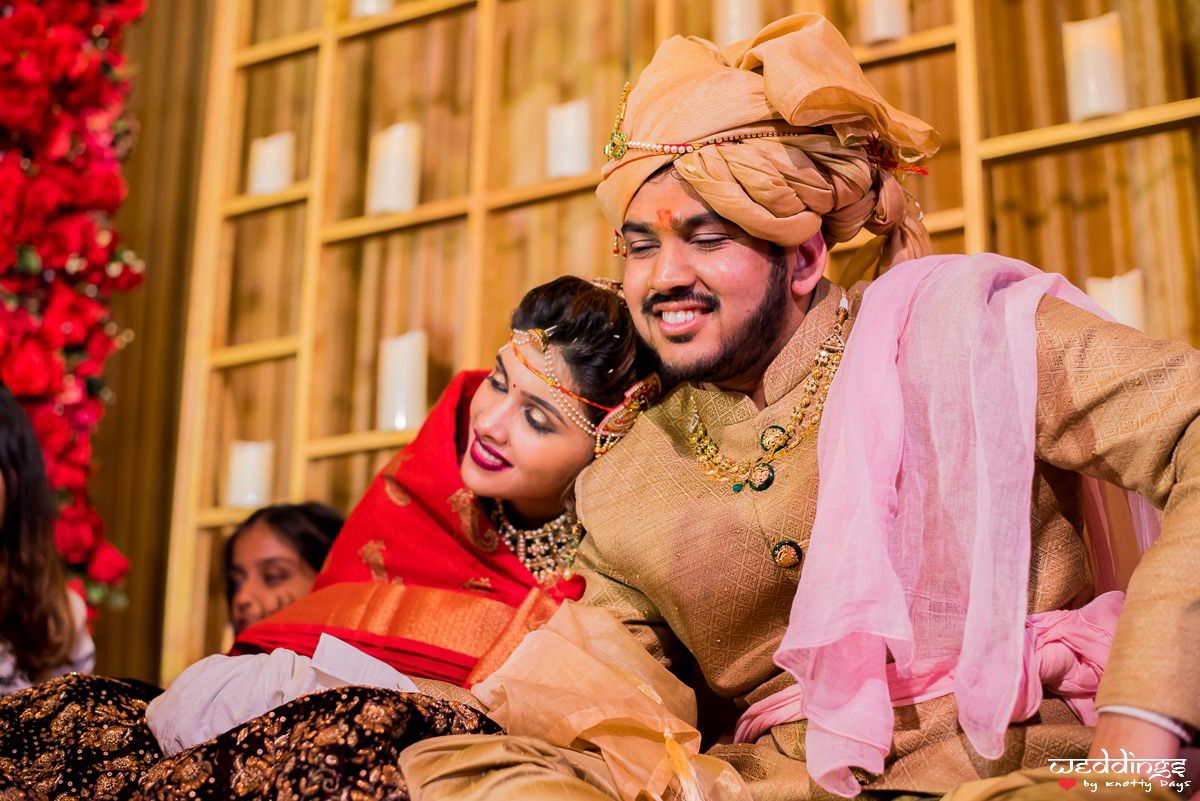 From The Bride
We wanted the wedding celebrations to be very relaxed and fun-filling for everyone! 
On the first day, it was Haldi ceremony held at the garden by the lake. We made sure everyone followed the yellow theme! It was followed by the Sufi Night, where we were entertained by the band, Indie Routes. Next day started with my mehendi ceremony! We all wore green for this pre-nuptial ceremony. Towards the night, we did our Sangeet and danced our hearts out.  We commenced the wedding day with a relaxed vibe, where people went for a spa or boating trip to the Mines Mall, followed by a beautiful night wedding!
My favorite moments were from our Haldi which turned out to be a Holi! And definitely my bridal entry where I broke the norms and entered not only with my brothers but also with my sister by my side.
My wedding look was my favorite, since the artist met all my requirements and was aware of what my personal choices were.
Vendor Reviews
Pooja Okheda has gained a special place in my heart. I've never come across an artist so well in her field and so polite in her attitude towards her client. She's been a complete darling to me during the wedding and even took inputs from me as to how I wanted my looks to go! 
Sanjana knows very well as to what she's doing. She makes sure that you like your hair and is even polite enough to change what you don't like.
There are no words to describe how much we love Nikhil and his team (Weddings by Knotty Days) for making our wedding the most memorable days of our lives. Simran took efforts like no other photographer could ever take! No words will be enough for thanking them on pushing us from our beds and taking the most amazing pictures!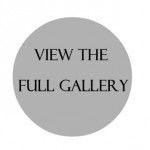 Vendors: Venue: ; Palace Of The Golden Horses, KL, Malaysia ; Makeup & Hair Artist: Pooja Okheda and Sanjana ; Photographer: Weddings by Knotty Days ; Wedding Planning & Decor: ; Self Planned with decor assistance from Aspra Events, KL ; Bridal Outfits: Sangeet - Nikaar, Jaipur, Mehendi, Wedding - Self Designed ; Jewellery: Mehta Jewelers and Dalpat Bhai Zaveri, Mumbai ; Groom's Outfits: Mehendi, Sangeet and Wedding - Self Designed ; Wedding Invites: Self Designed