A Mumbai wedding with a cutesy vibe !
BY The WMG Bride | 15 Aug, 2014 | 1778 views | 3 min read
Cuh-yoot - was the first word that came to mind when we laid eyes on this bride !! Between the adorable neon mehendi lehenga, and her coral wedding outfit this bride painted an adorable picture at her wedding which by the way was planned in under 25 days right from invitations to decor by this super woman herself  . With that typical , effortless Mumbai vibe we tend to love, this couple instantly makes you want to know them better
Meet Avni &  Tarun
Avni says "We were introduced to each other 7 years back by his sister, how ever we were seeing other people at the time and only started dating 3  and a half years back"
The  Mehendi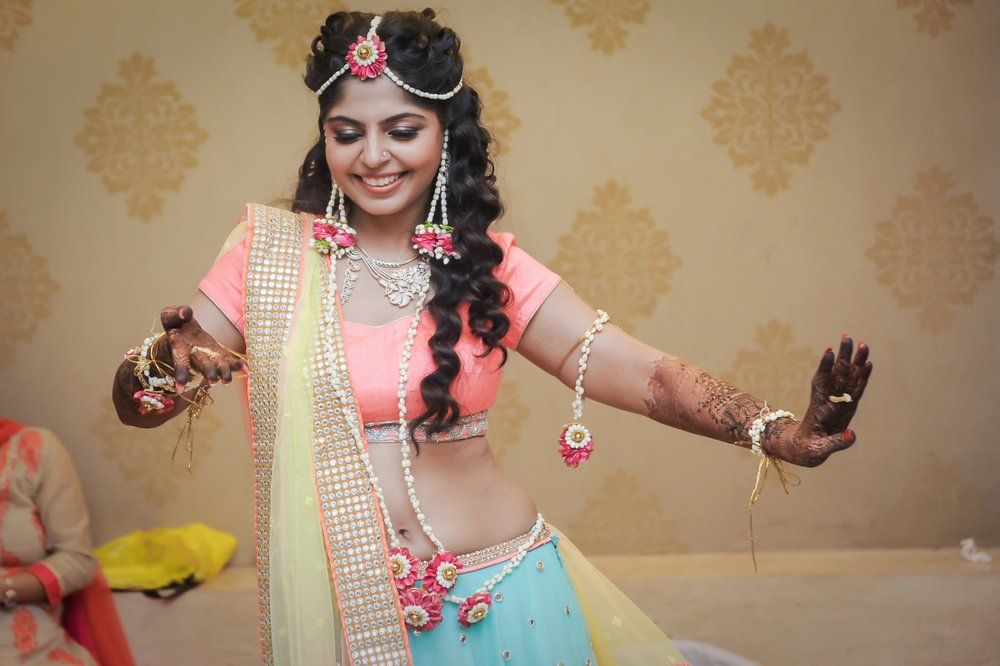 Why so cute? Love the adorable colors on this lehenga and the floral jewellery. Look at the ombre dupatta! Vendor details at the end!
The Wedding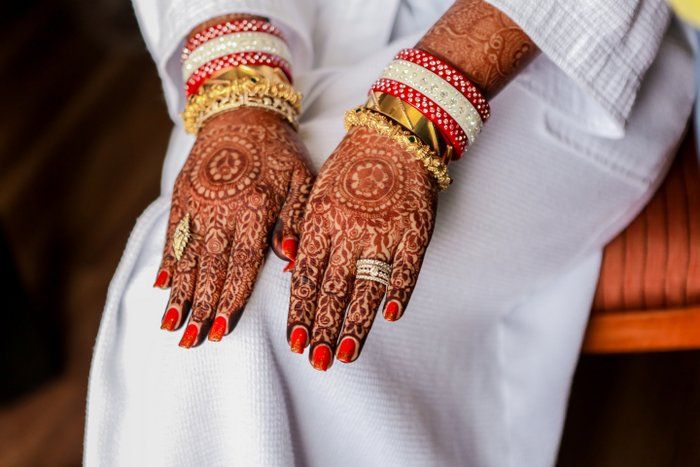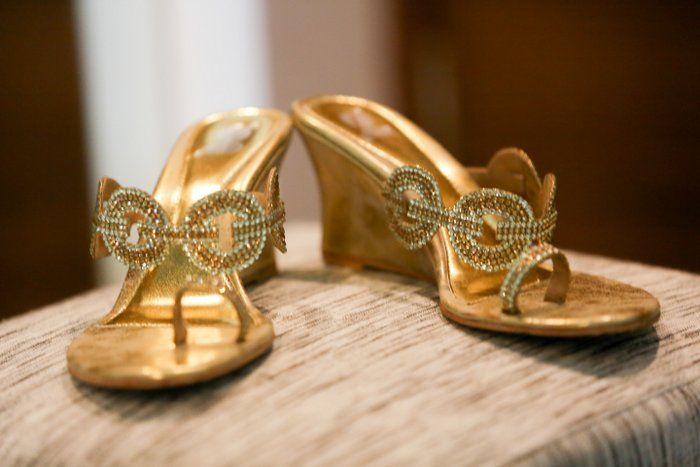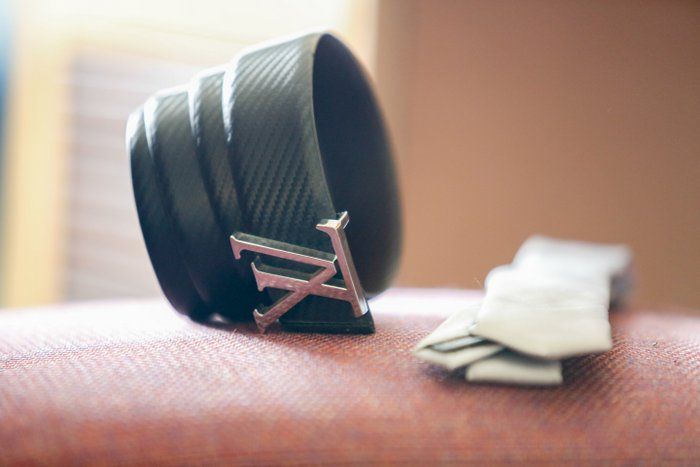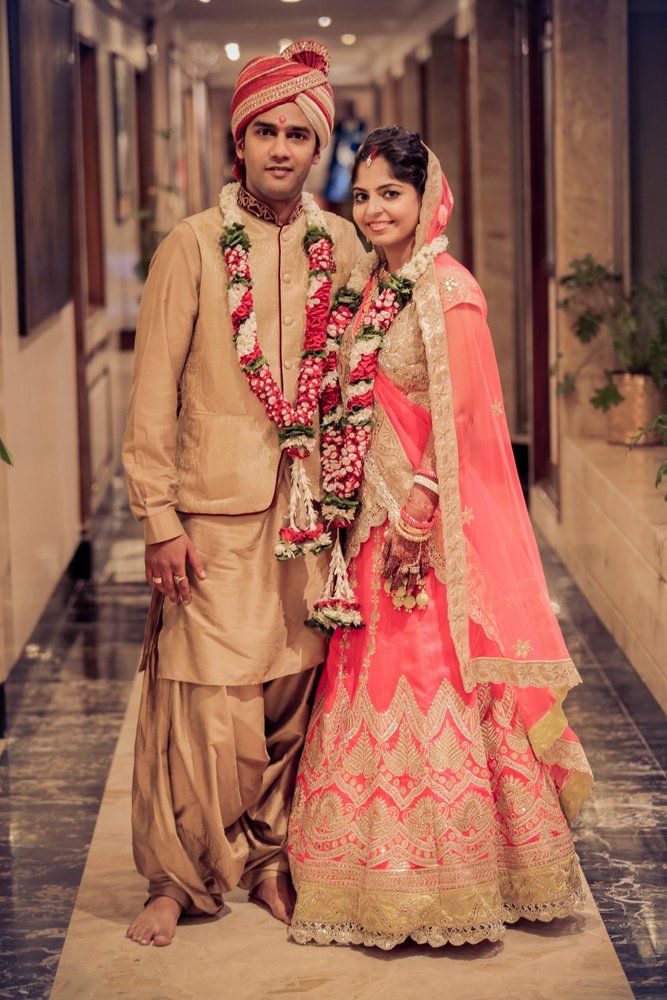 That coral lehenga is absolutely lovely and we have to hand it to Mumbai brides for keeping it light and breathable on the wedding day. So pretty! The groom looks quite dapper in his dhoti as well !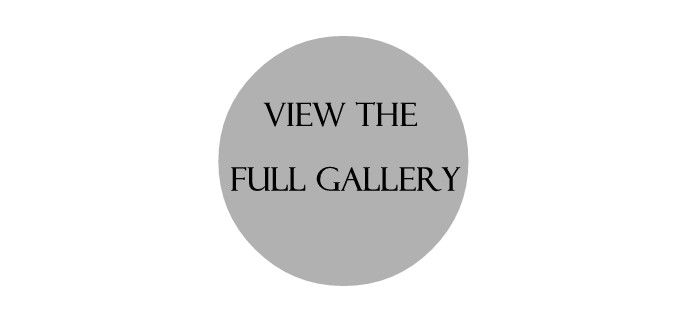 From the bride: My wedding was planned in under 25 days, from venue to invites and clothes. It was all hand picked by me. For the wedding, i wanted everything in hues of gold (including the outfits of my best friends) so that I would be the only one standing out with my pop of colour. I had an engagement and cocktail  ( a year or so back) a mehendi/ladies sangeet and a wedding followed by a  walking reception (I didn't want to stand on stage, I feel like that is artificial and mingling with the crowd is so much more fun ). My mehendi was the most fun, I had classical live singers and a DJ. The live singers were so kickass and kept everyone entertained. They even sang a acoustic version of Baby Doll tu sone di.
When it comes to style,  I am very run of the mill with a twist! I always wanted to be a red and gold bride but didn't want traditional shade of red. Tamanna gave me a mix of neon pink, coral and neon orange so seamlessly blended, people still can't put a finger on the colour of my outfit. (I had panels of all three colours).  For my mehendi since it was the most fun event, I definitely wanted to go all neon. Grishma colour blocked it so well. I didn't want to wear the regular yellow or green but I like that she convinced to get a hint of those colours without actually wearing the most obvious!
I am happy that my make up artist made time out of their schedule to be there on my big day. I knew I only wanted Pradeep dada to do my make up since he understands my skin and make up doesn'yt really suit me. Also all my designers for delivering in record time!
Venues: Mehendi at Khar Gym, Wedding at Hotel Sea Princess |  Decor  : On Panel of respective venues|  Makeup: Kavita Das for Mehendi Makeup, Pradeep Mohate for Wedding makeup |Wedding Photography :Israni Photography |  Bridal Outfits:Mehendi Lehenga from Grishma Advani|  Coral Bridal Lehenga from Tamanna Punjabi Kapoor| Grooms outfit: Grishma Advani |  Mehendi (Diamonds) from  Bherumal Shamdas and sons. Wedding jewellery  - Vintage/Ancestral |  Floral jewellery for Mehendi can be found at Floral Art