A No-Plastic Wedding In The Hills Of Uttarakhand
BY Aakanksha | 09 Feb, 2022 | 776 views | 5 min read
We love when couples adopt sustainable ways of celebrating their unions. Anupriya & Jayansh were one such couple. It was a no-plastic wedding, all planned by The Millennial Bridesmaid★ 5 ! From the reusable fabric trays that were in the rooms, right down to customised wooden disposable stirrers. Their giveaways were also forest candles - and it was really cute while being environmentally friendly. We also noticed a couple of other unique things about their celebrations! They had pheras during the sunset and when the light dimmed, the candles in the mandap lit up the entire area and turned into amazing photos captured flawlessly by Beginnings For You★ 4.9 ! They also had a jungle-themed after-party where a customised tropical print was given to all friends and cousins, and everyone wore it in different forms - robes, PJs, kaftans! The bar had a sign - Cheetah Bhi Peeta Hai! 
All in all - their nuptials were about truly enjoying their union and not leaving any stone unturned while at it. 
Meet Anupriya & Jayansh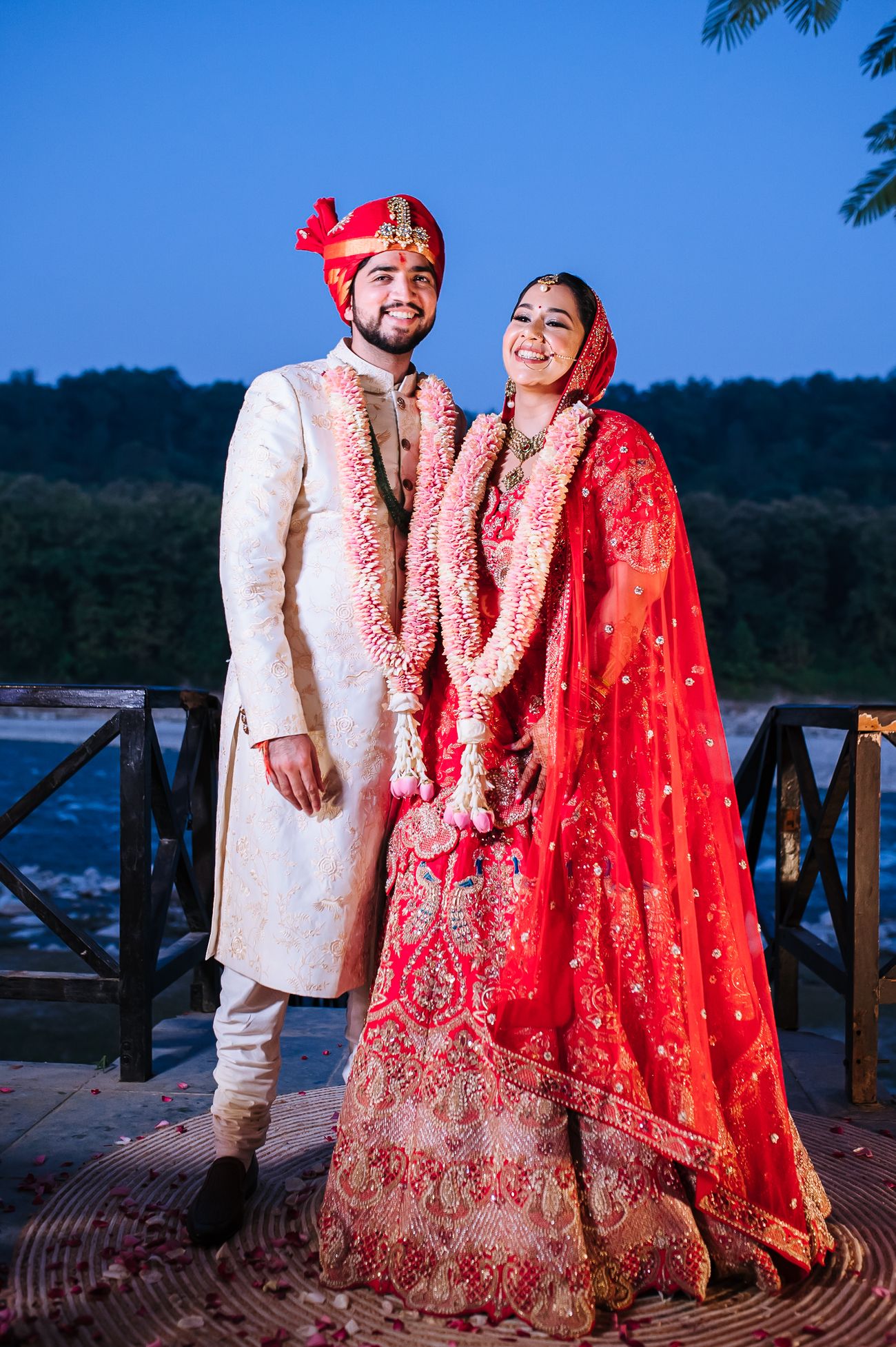 The Sangeet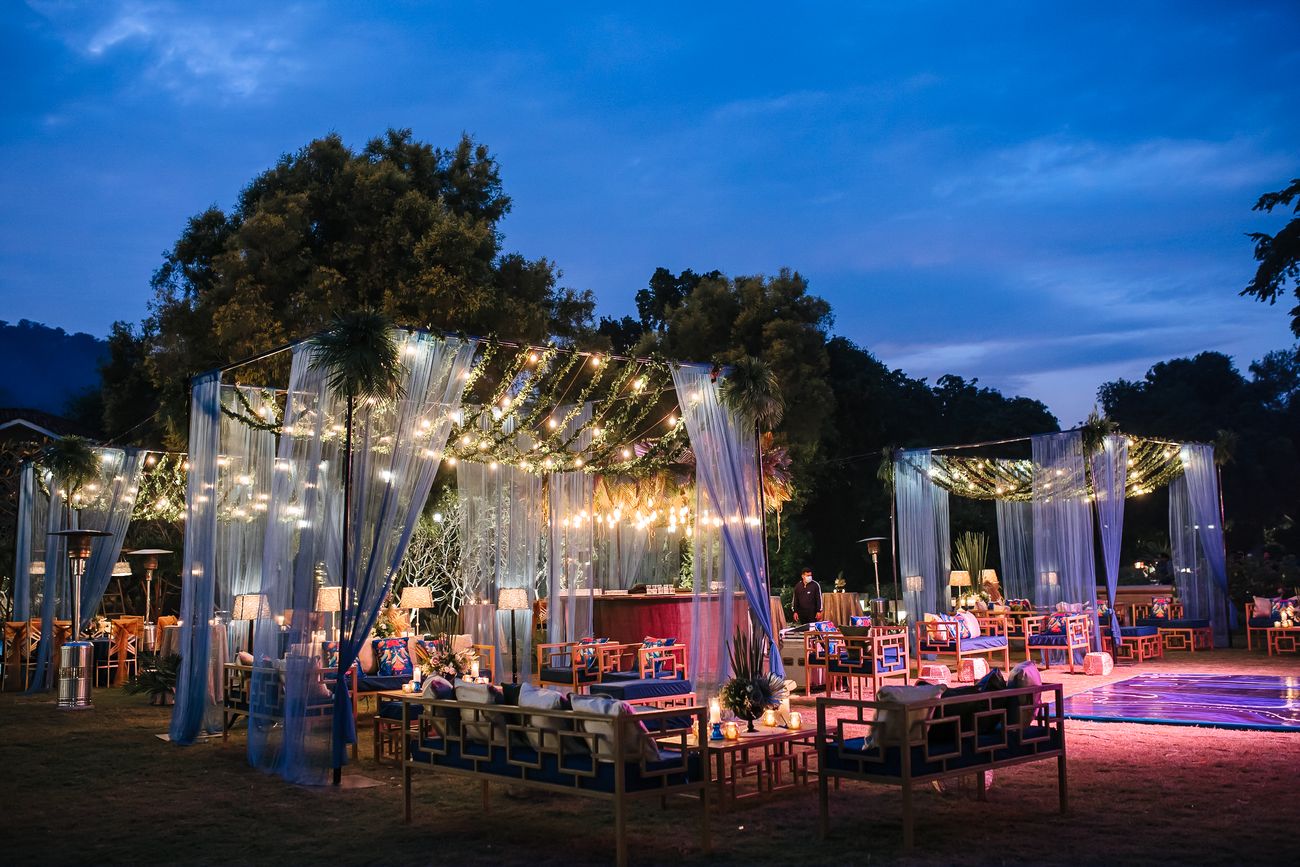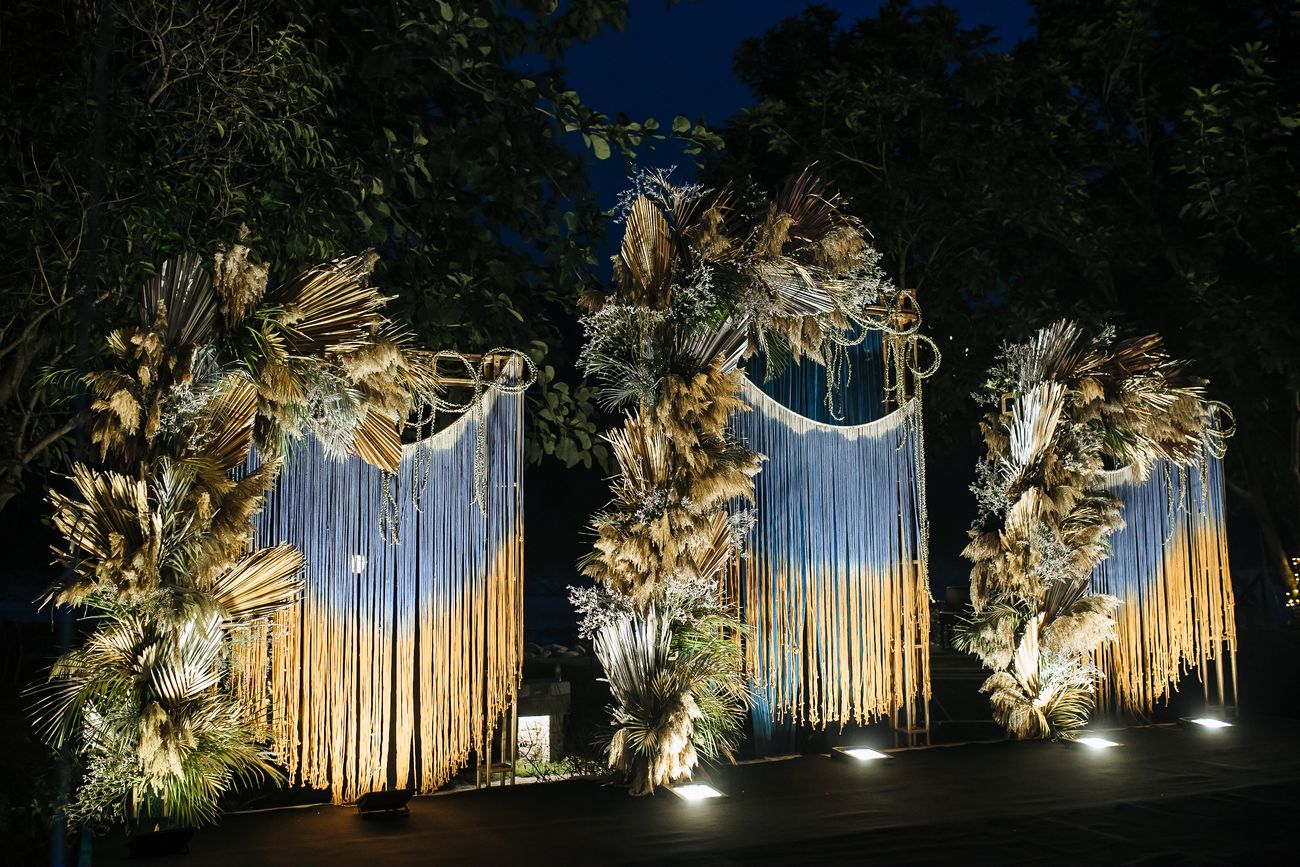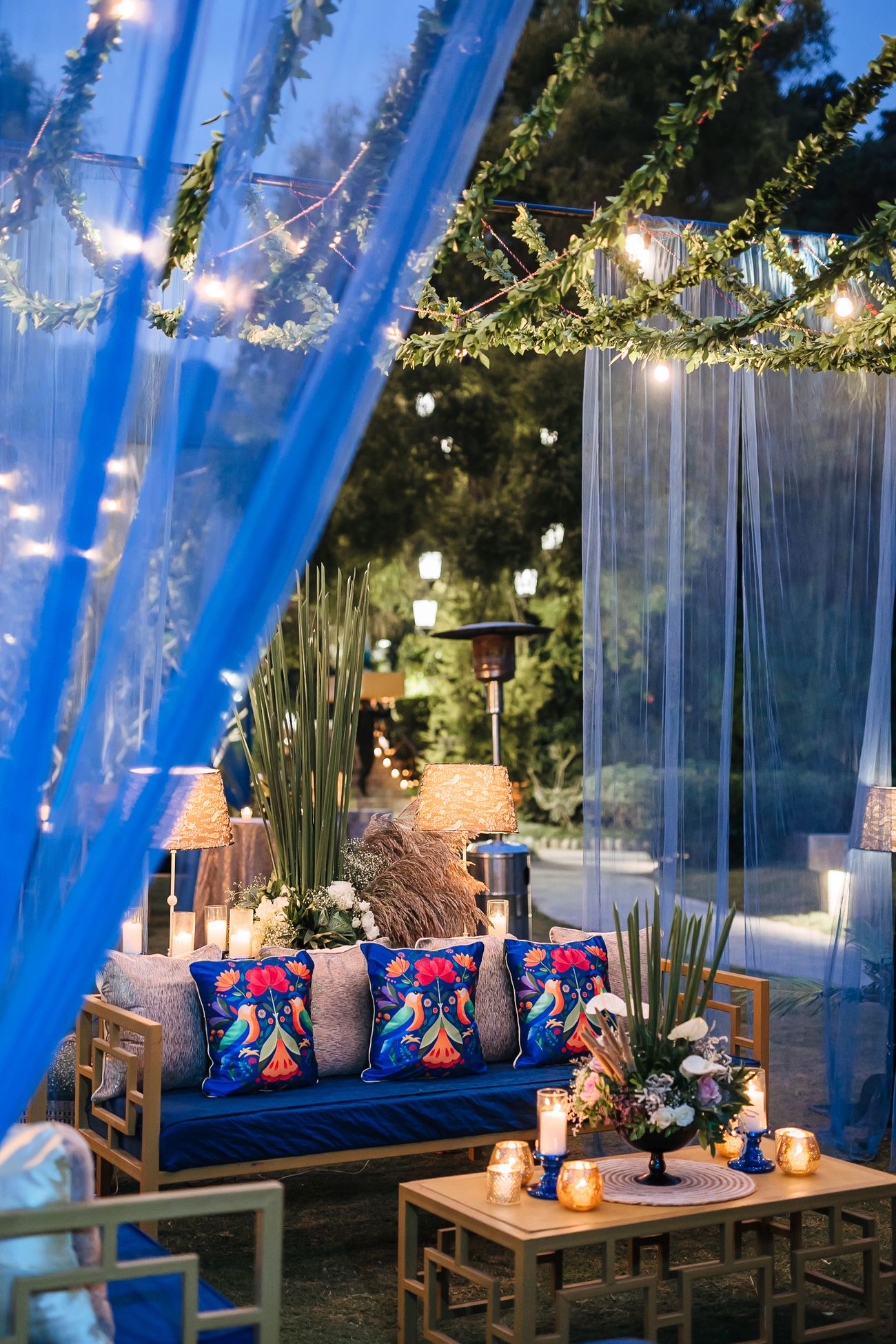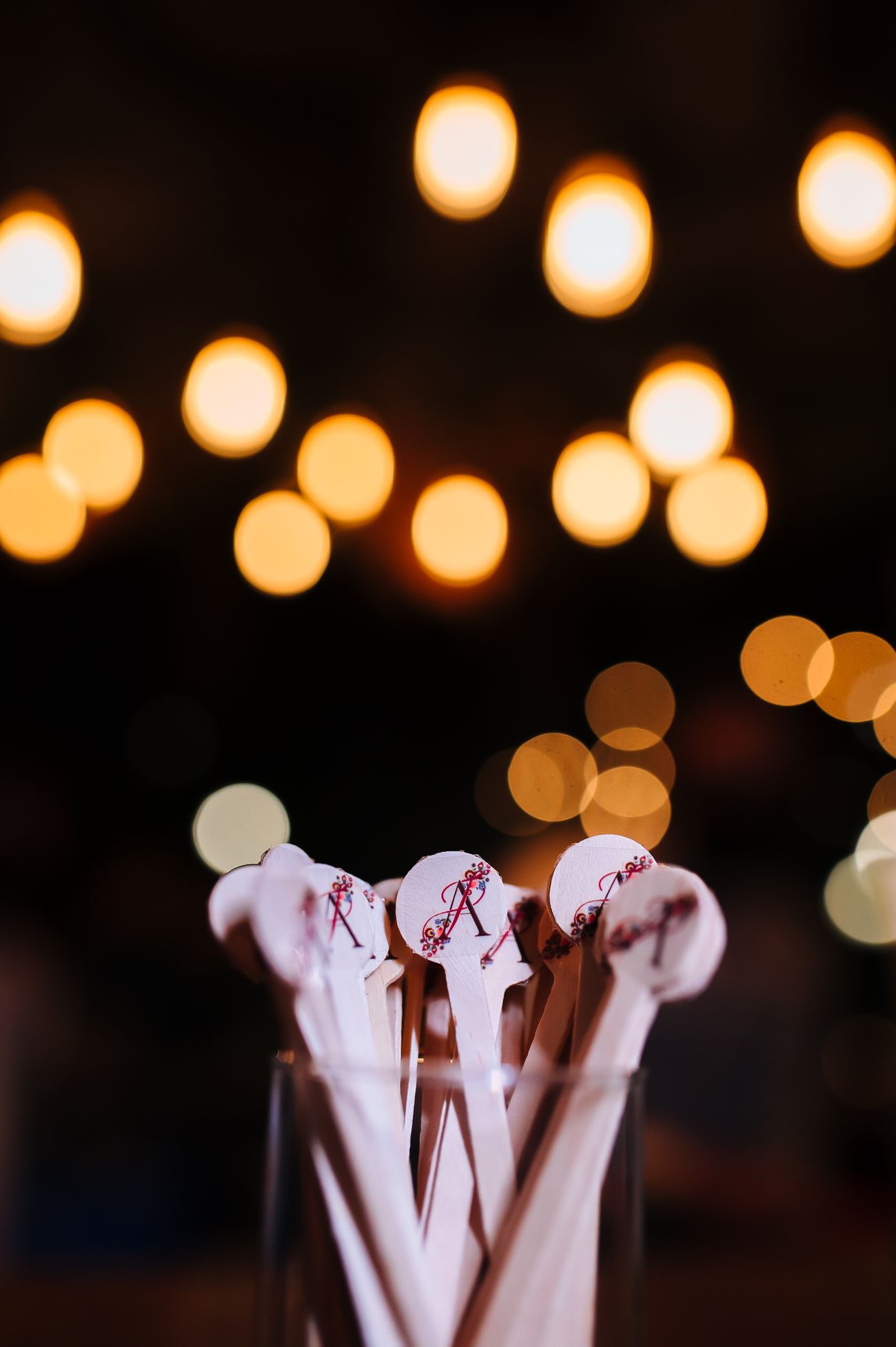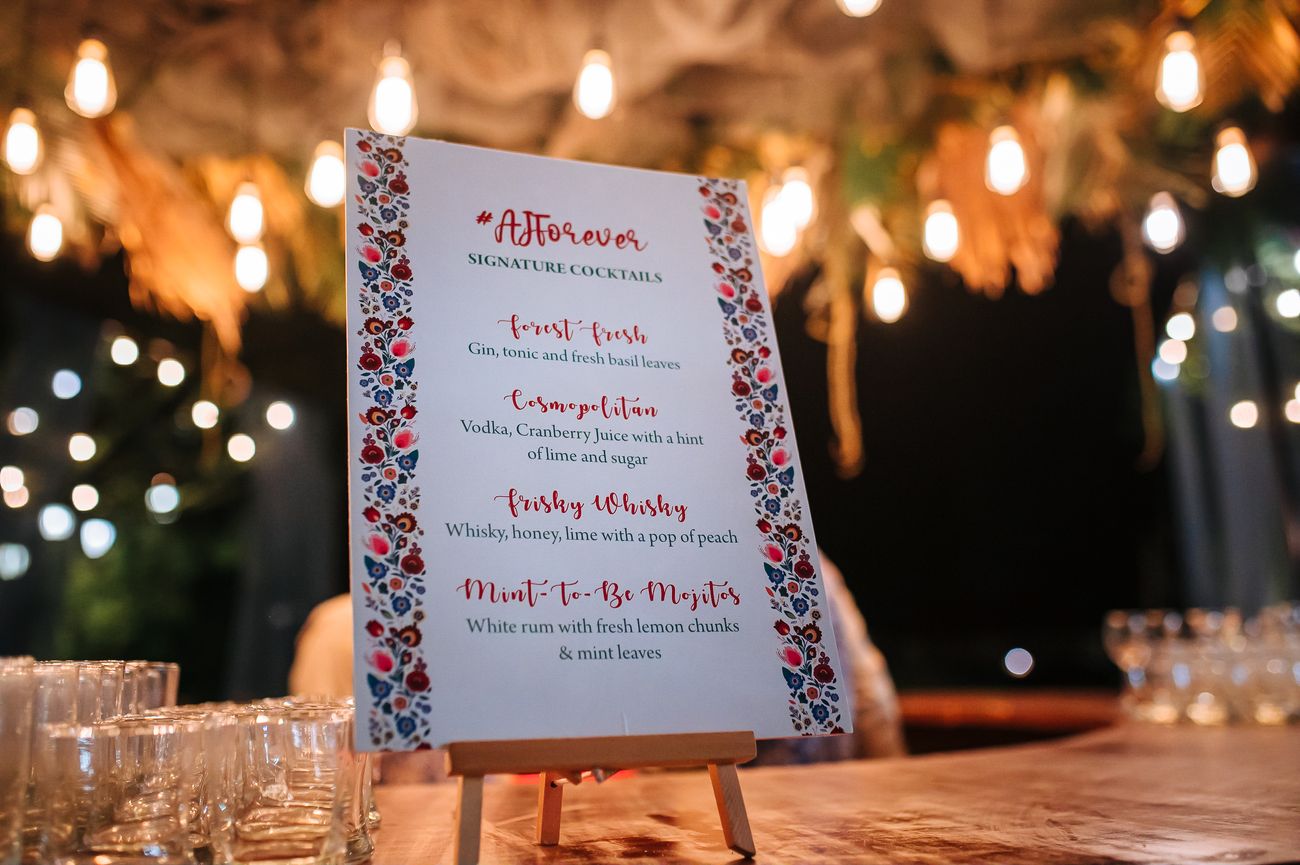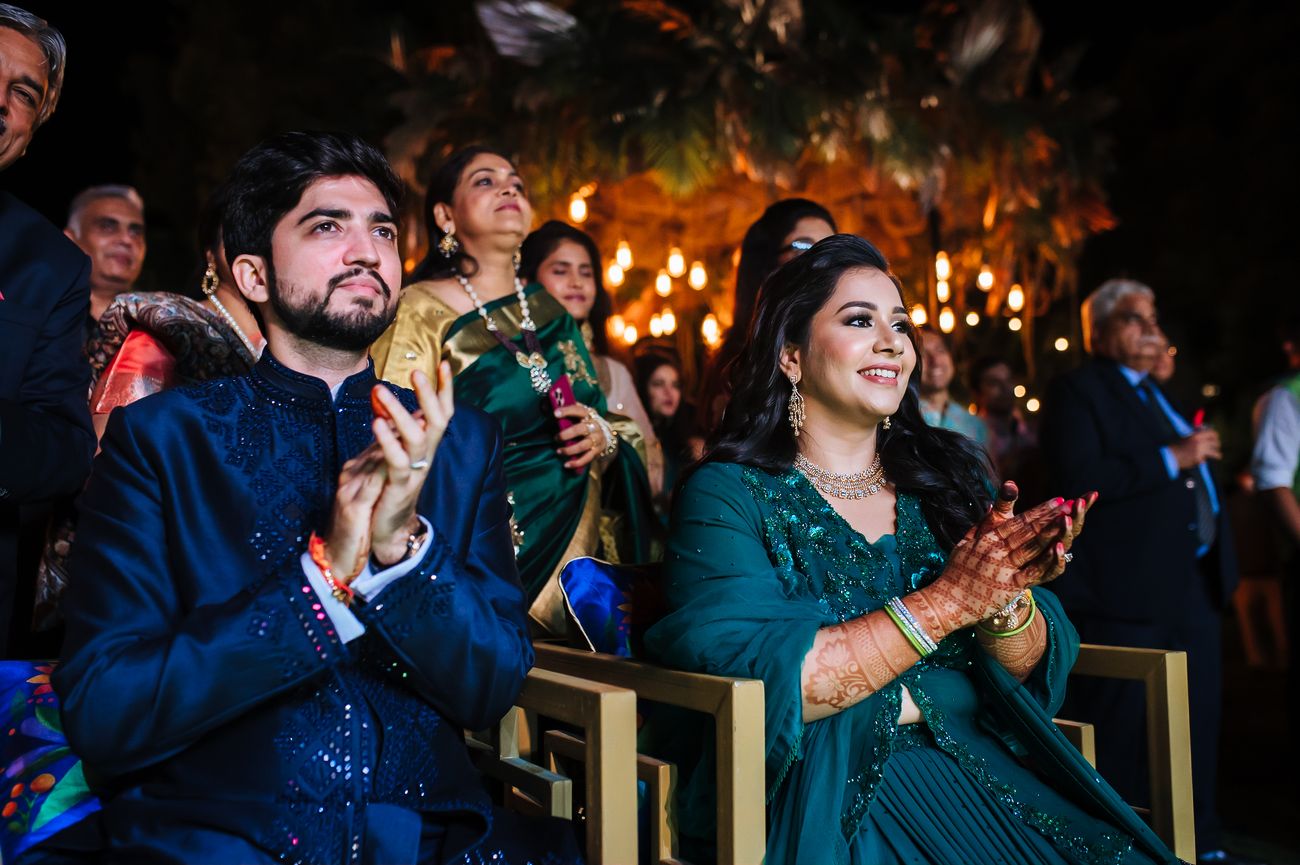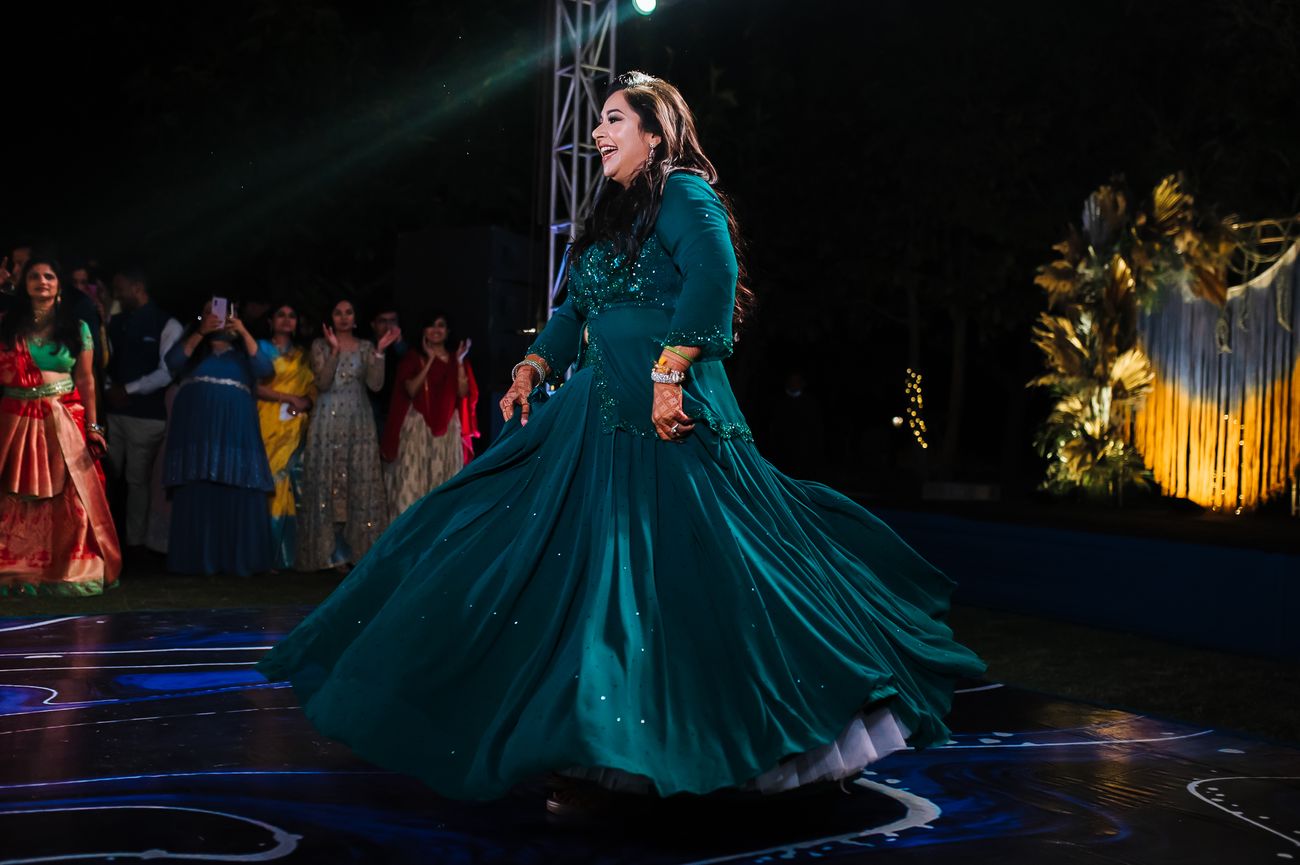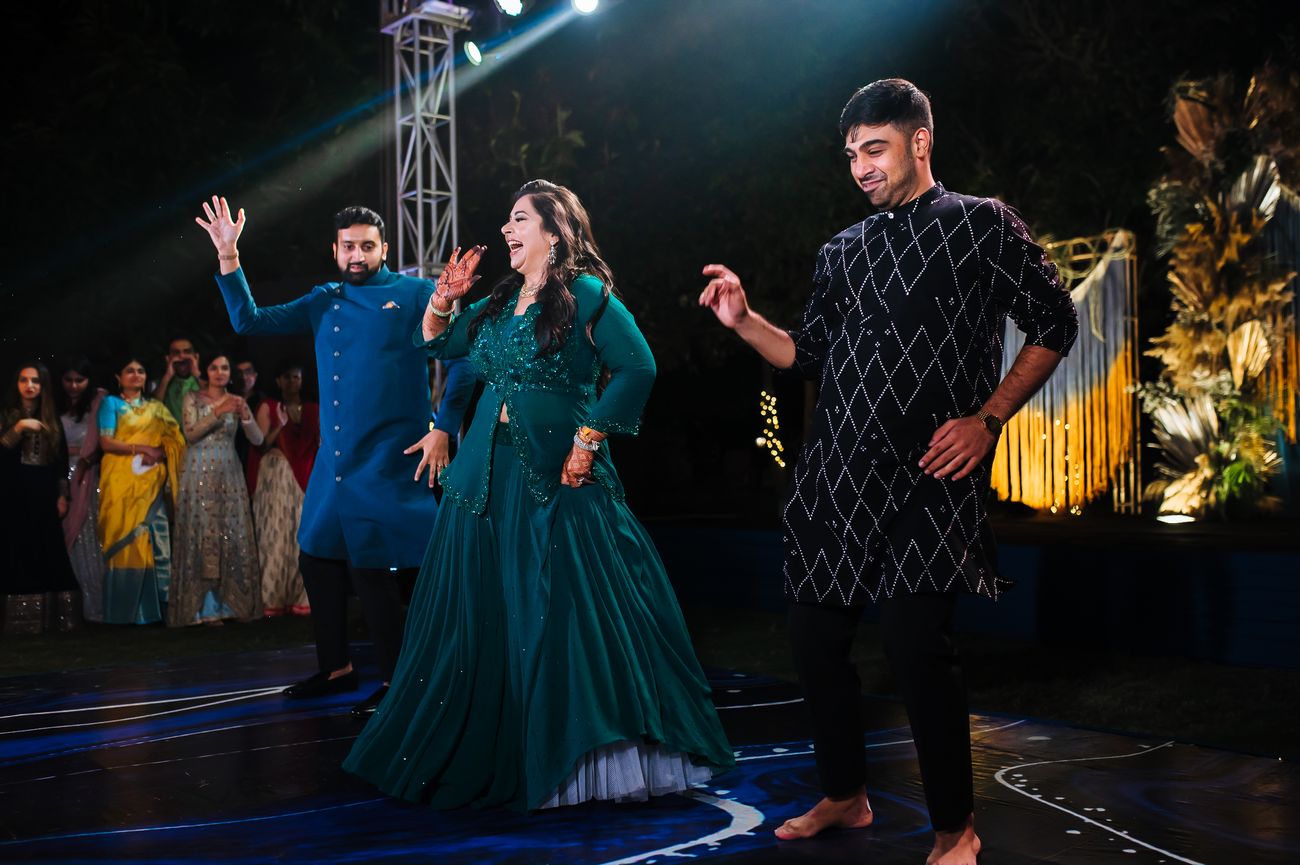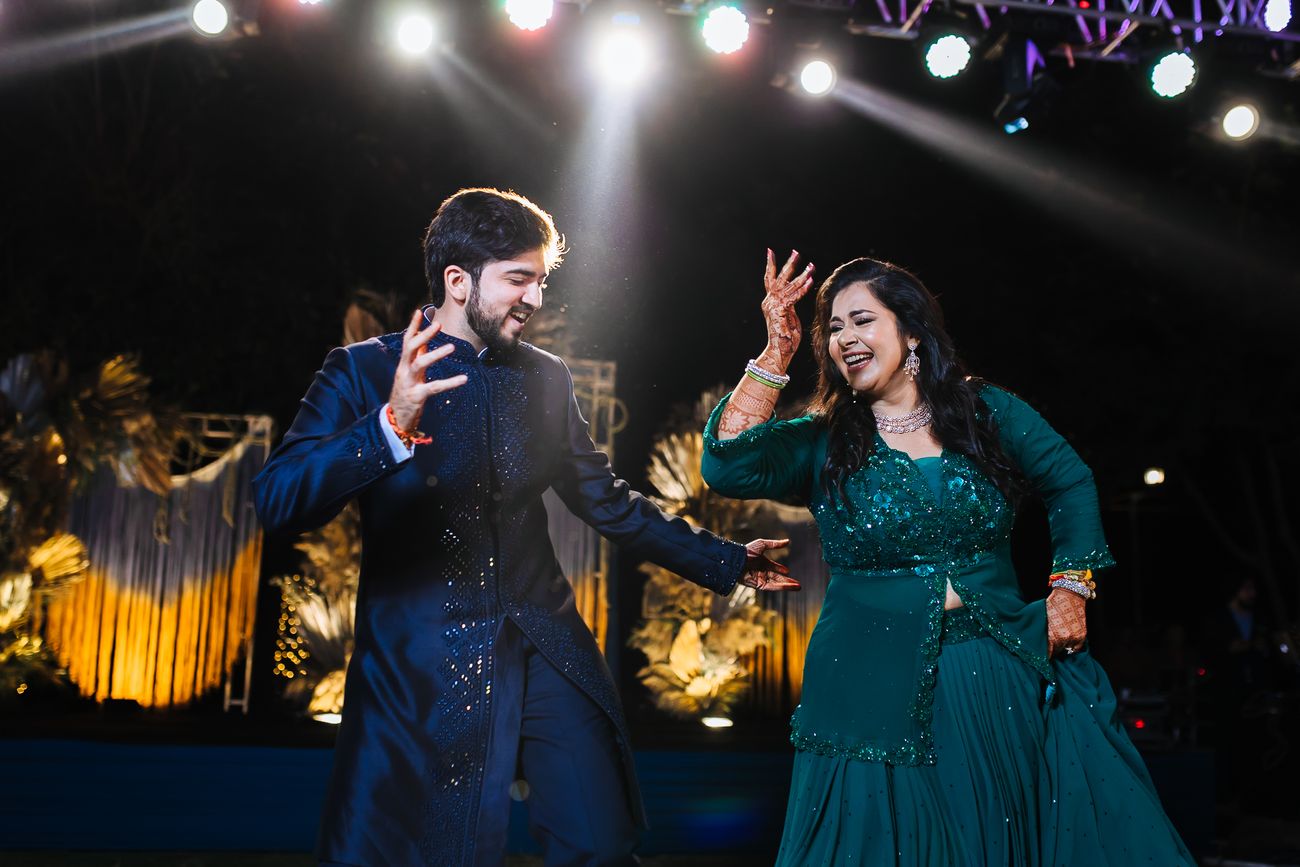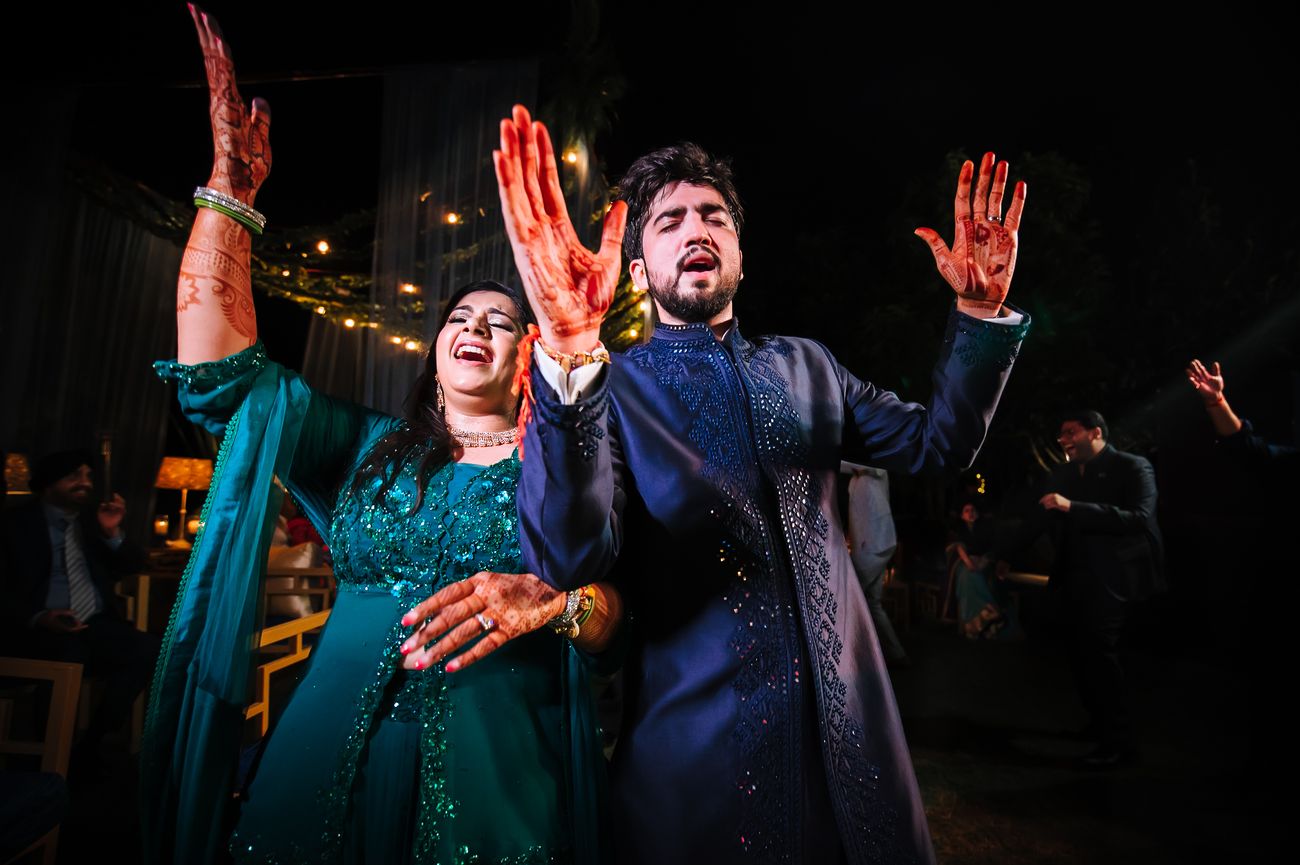 The Wedding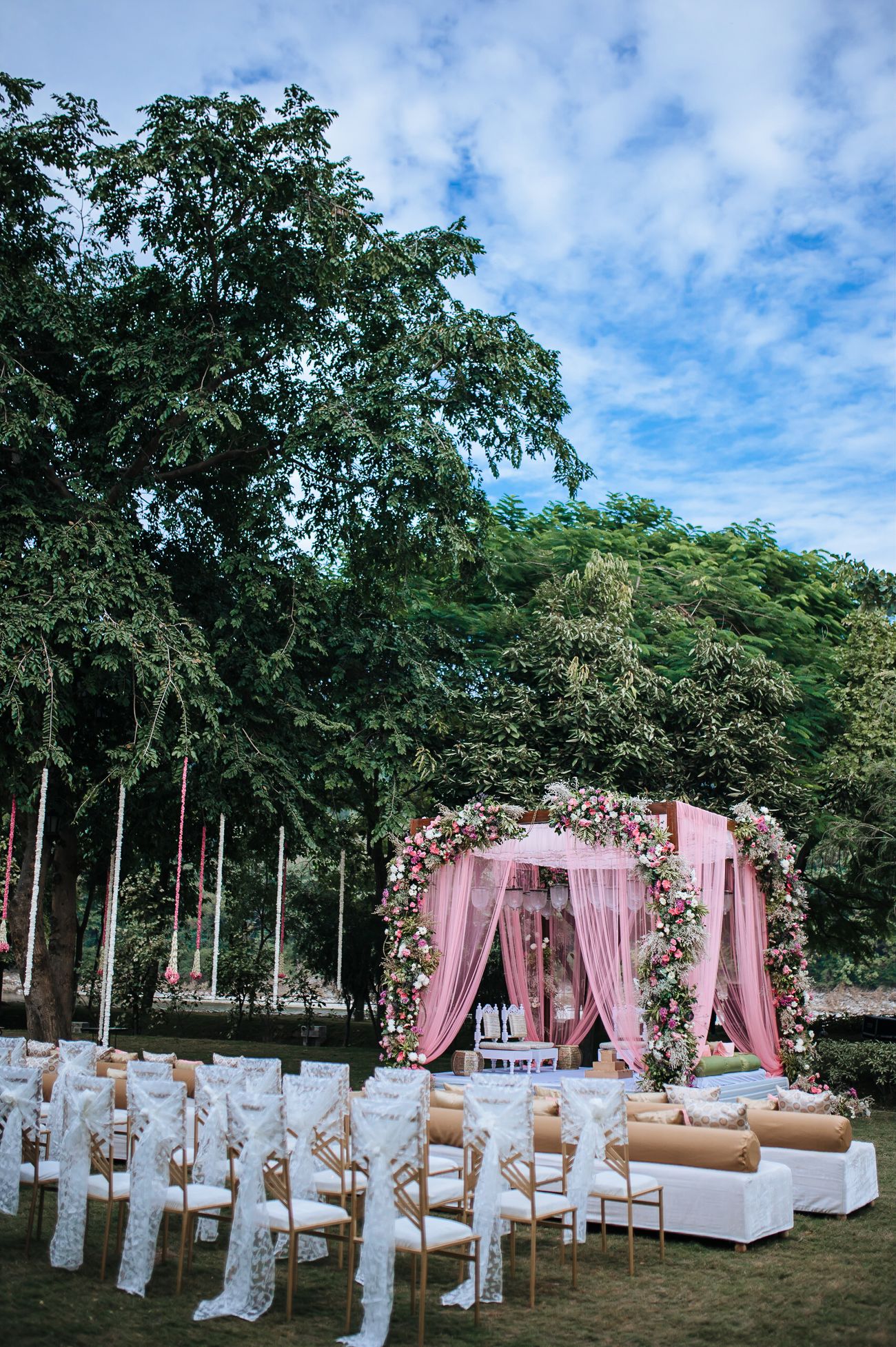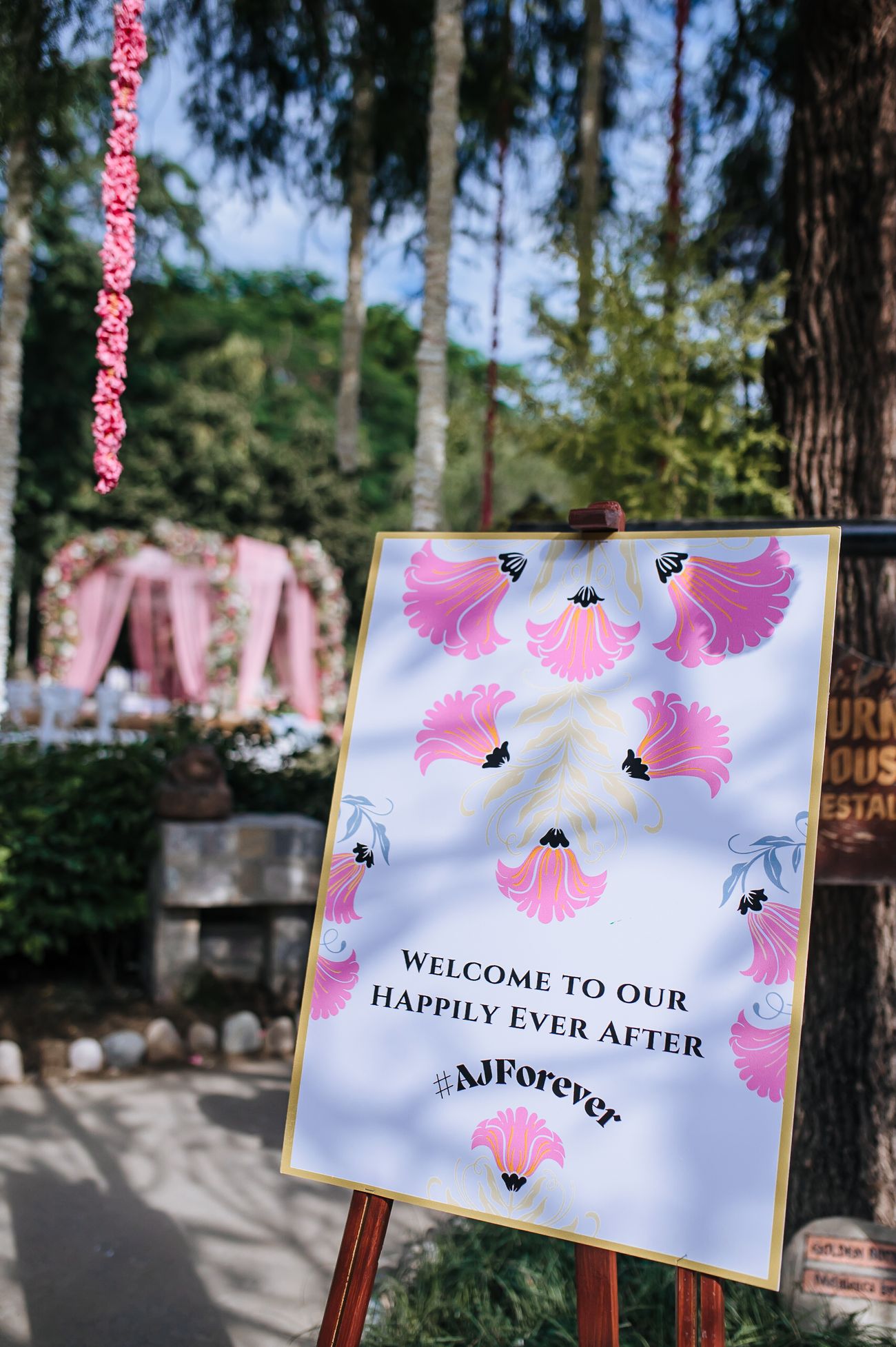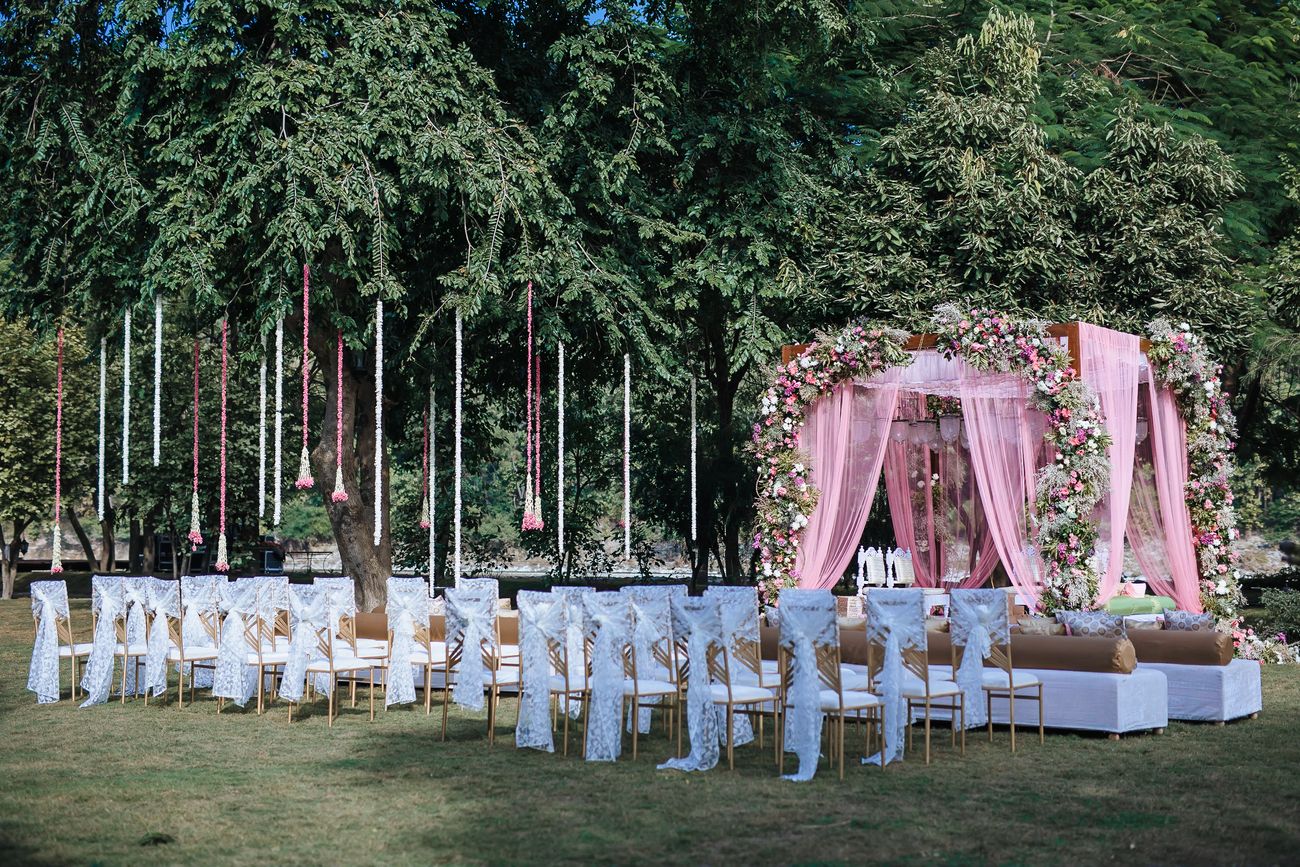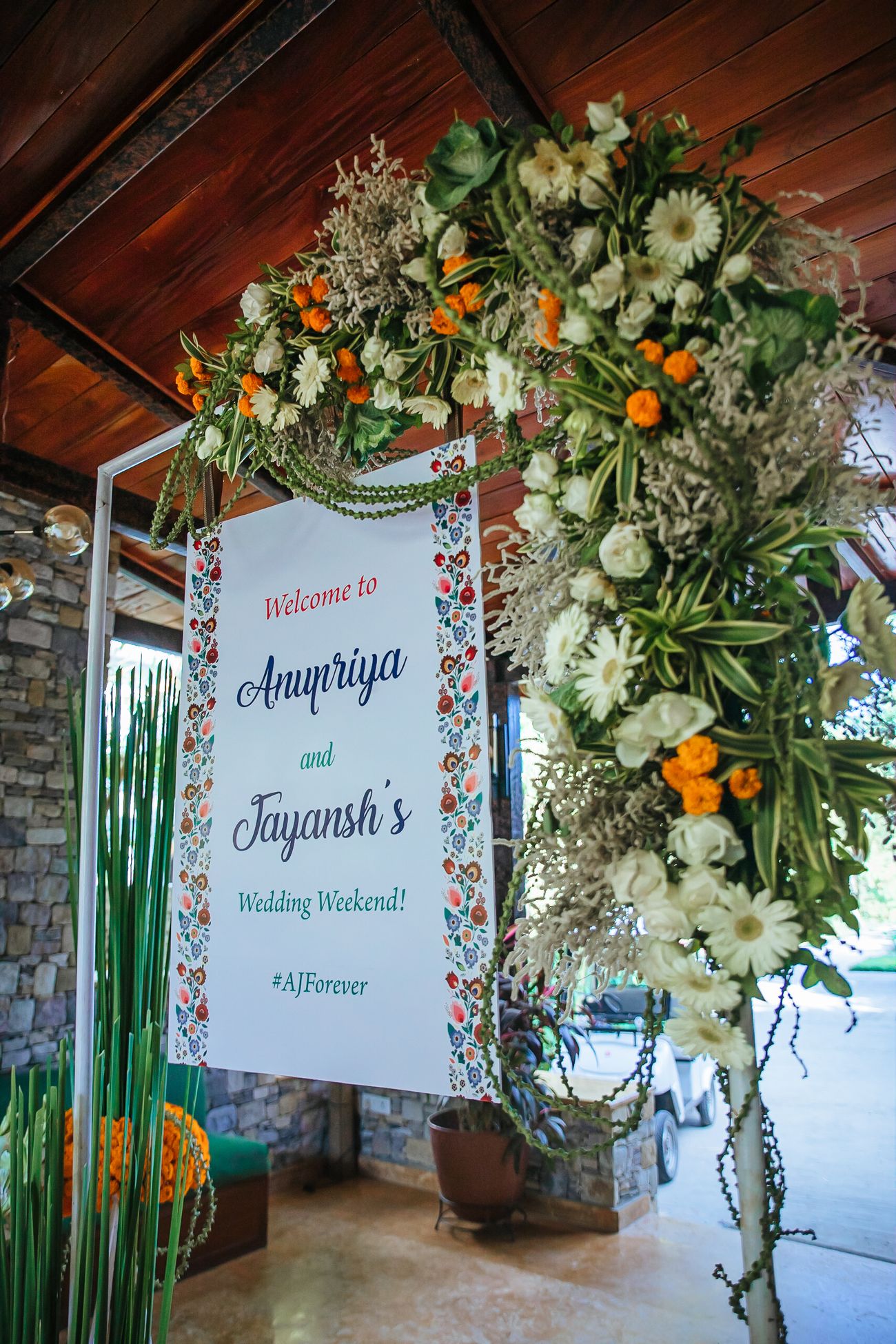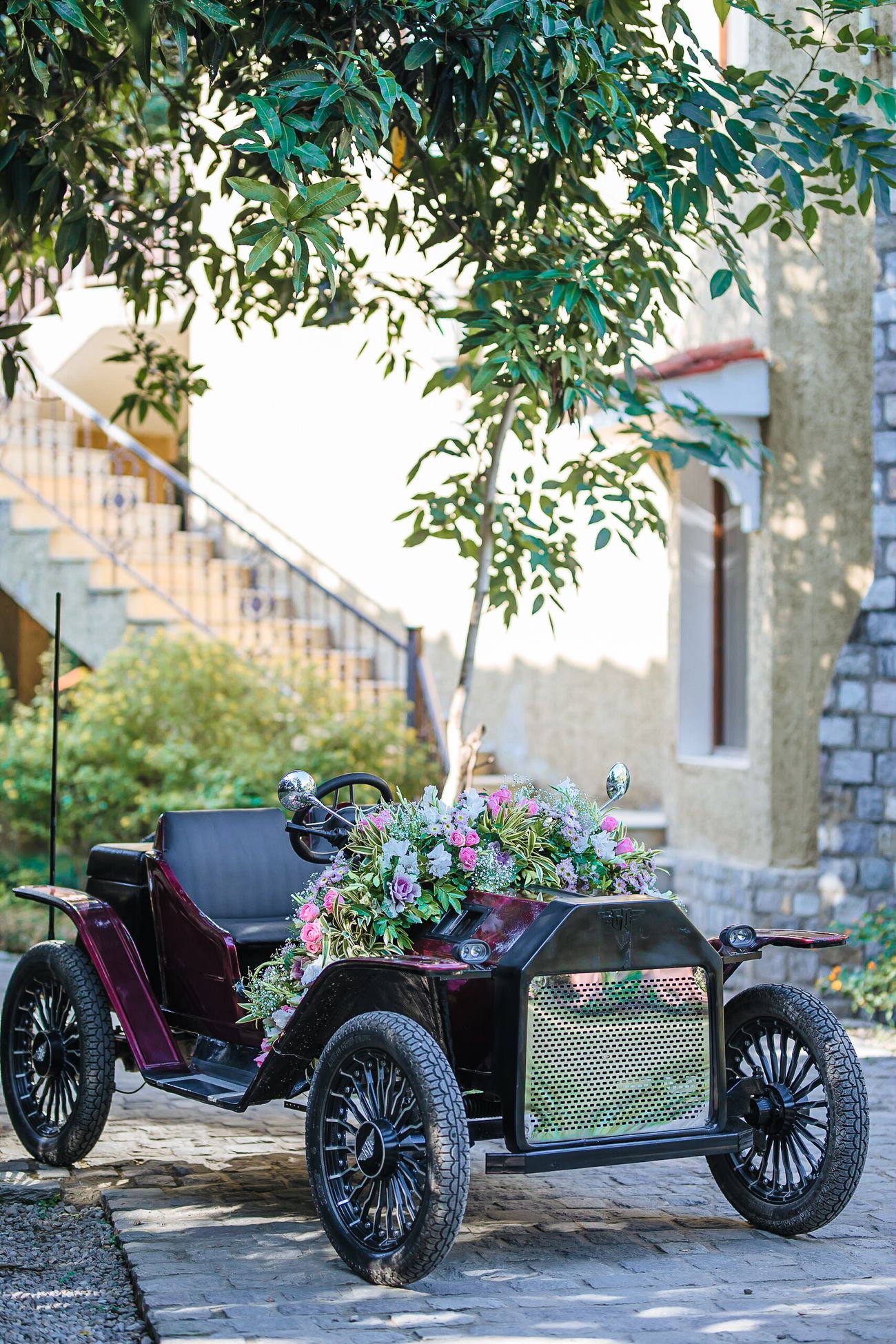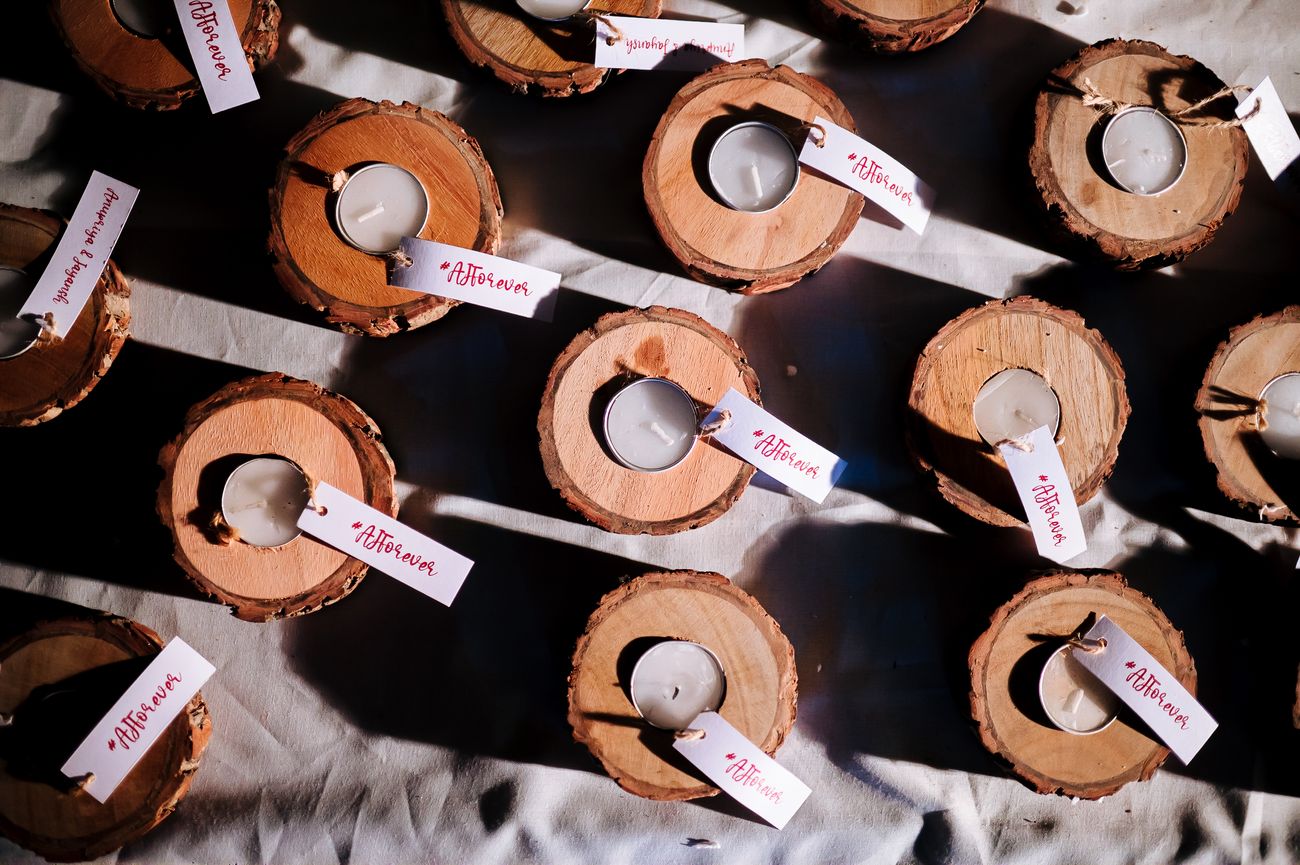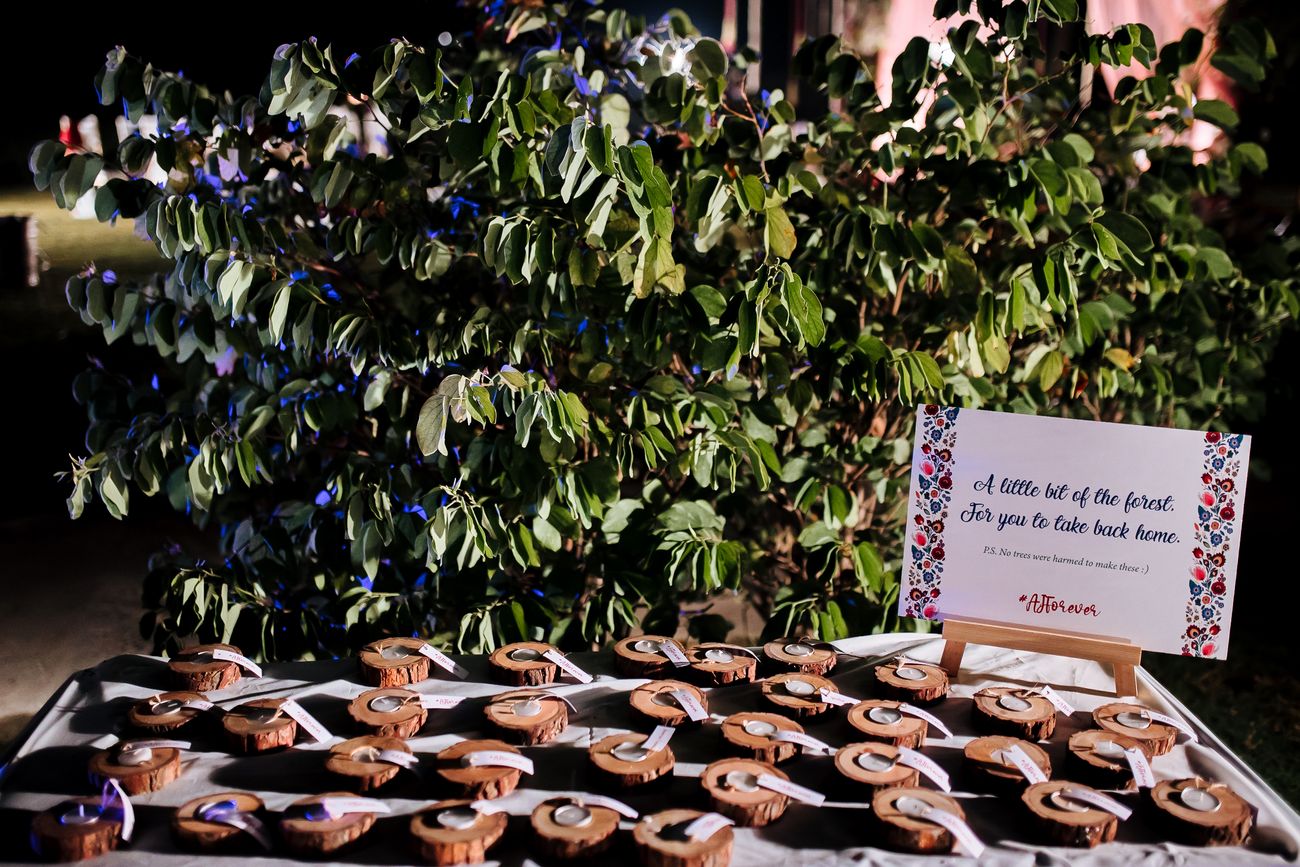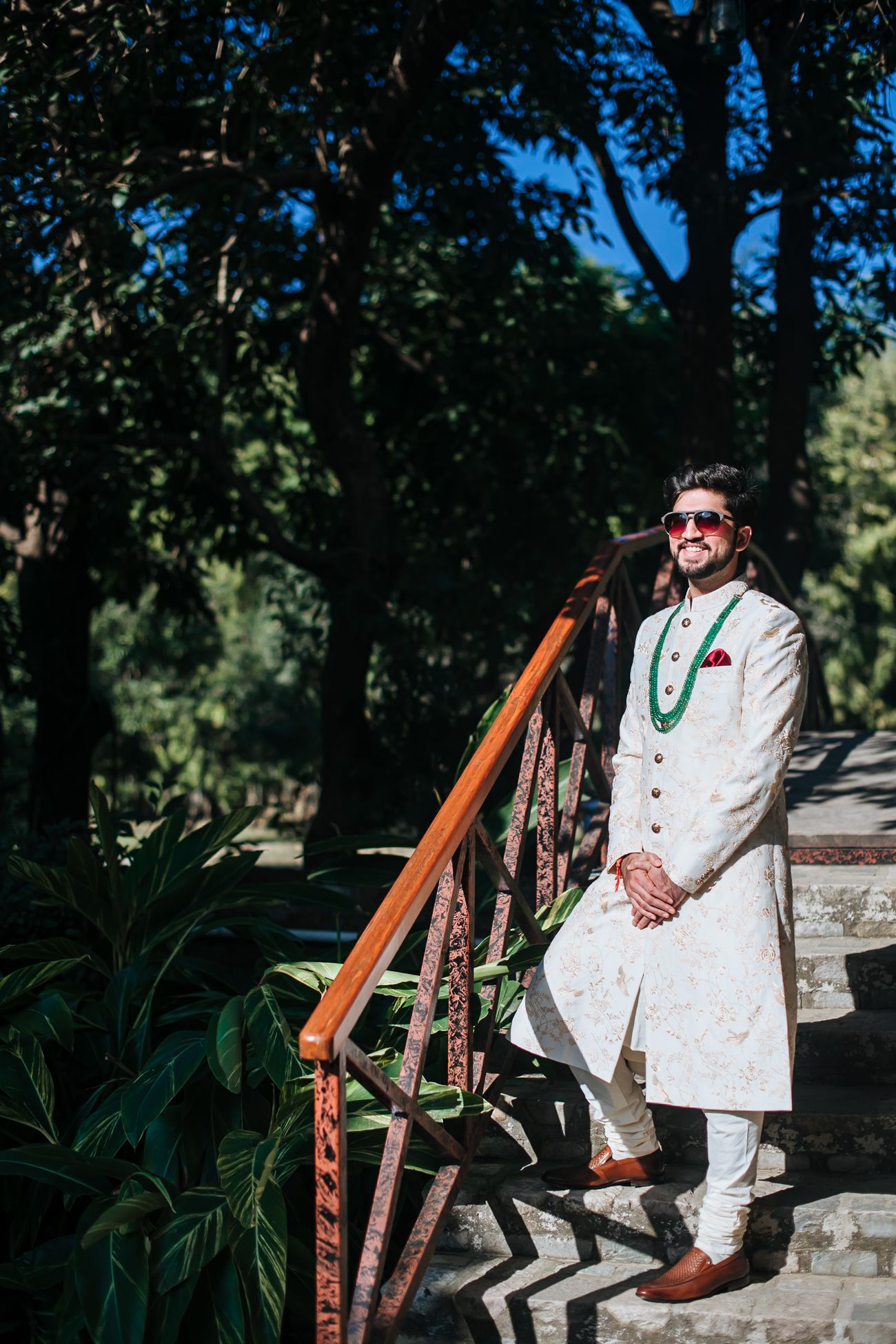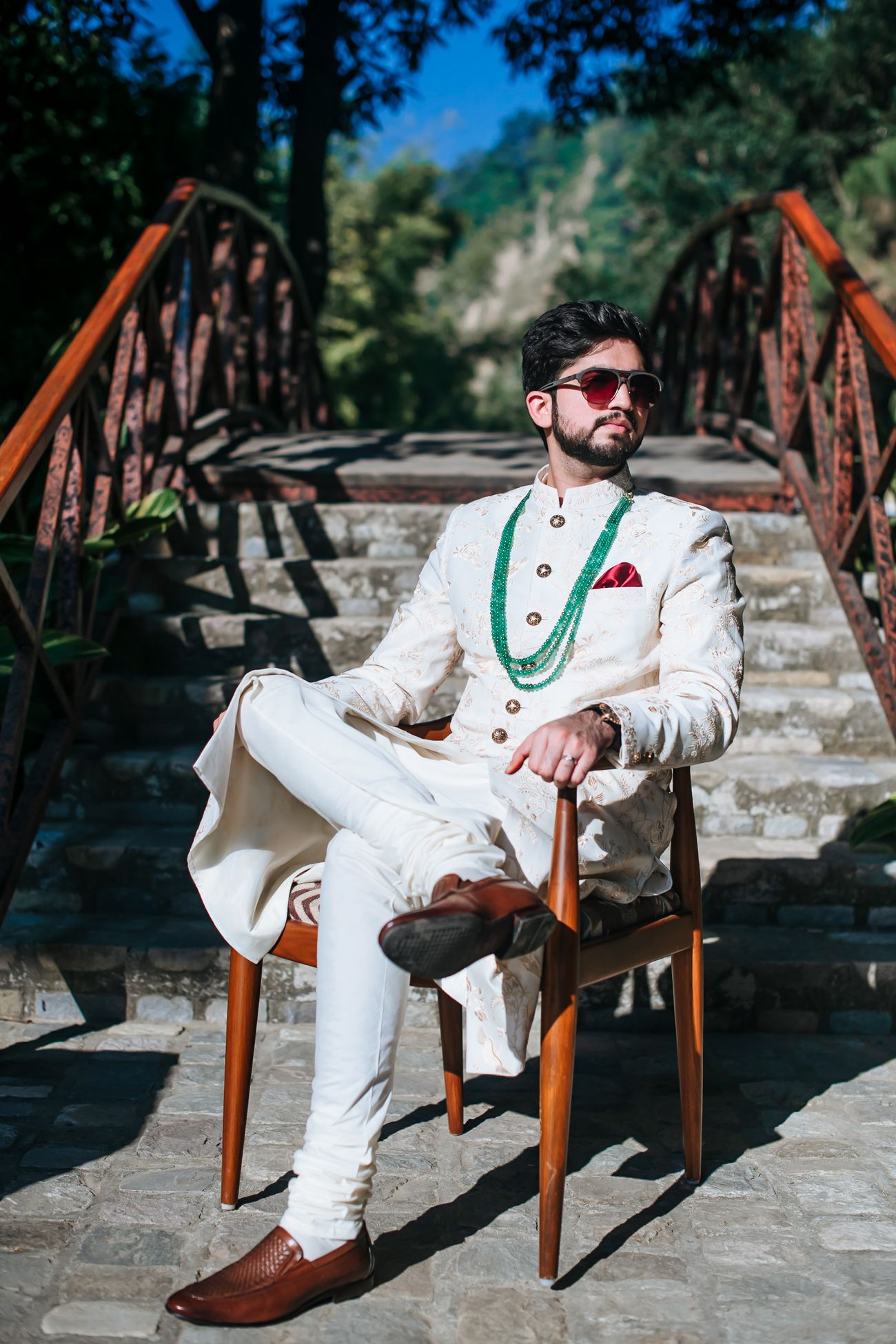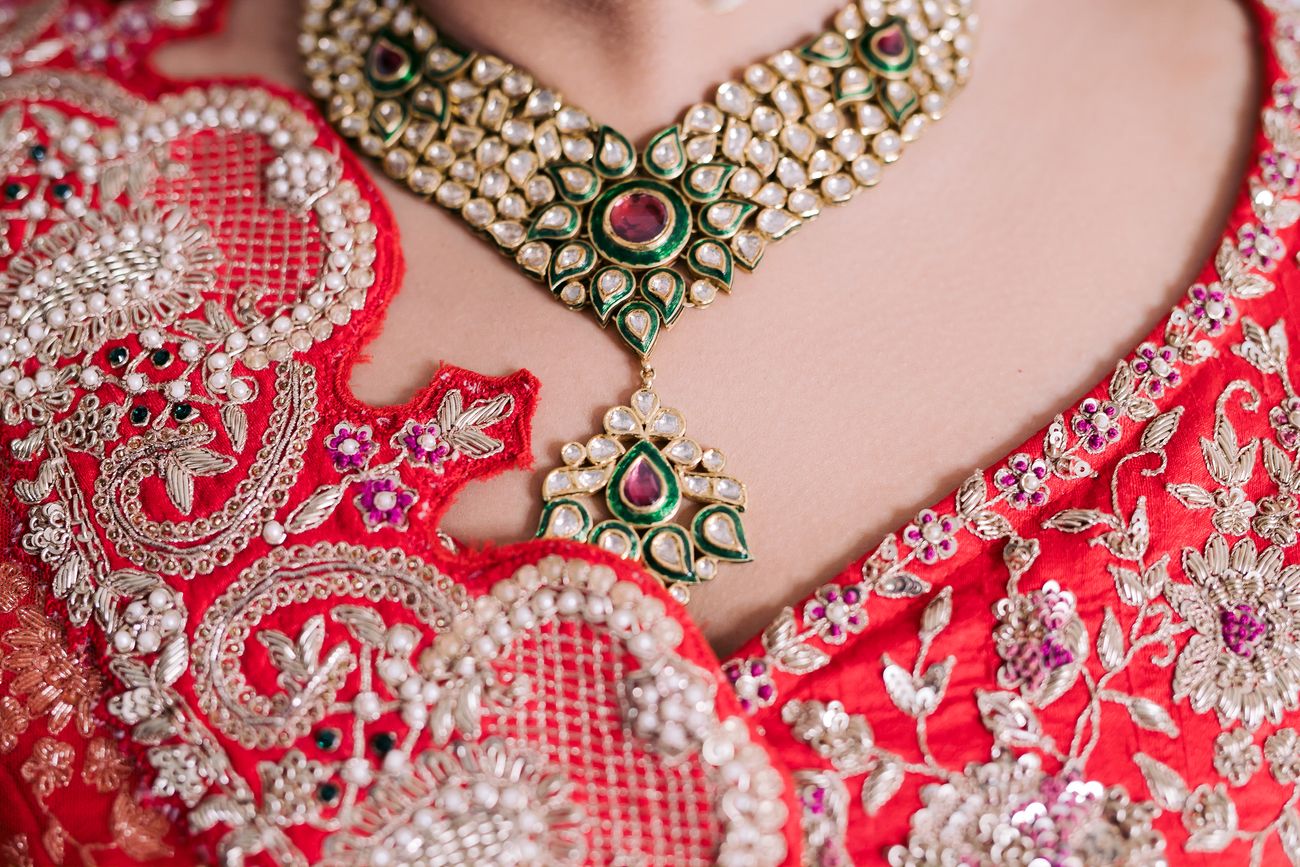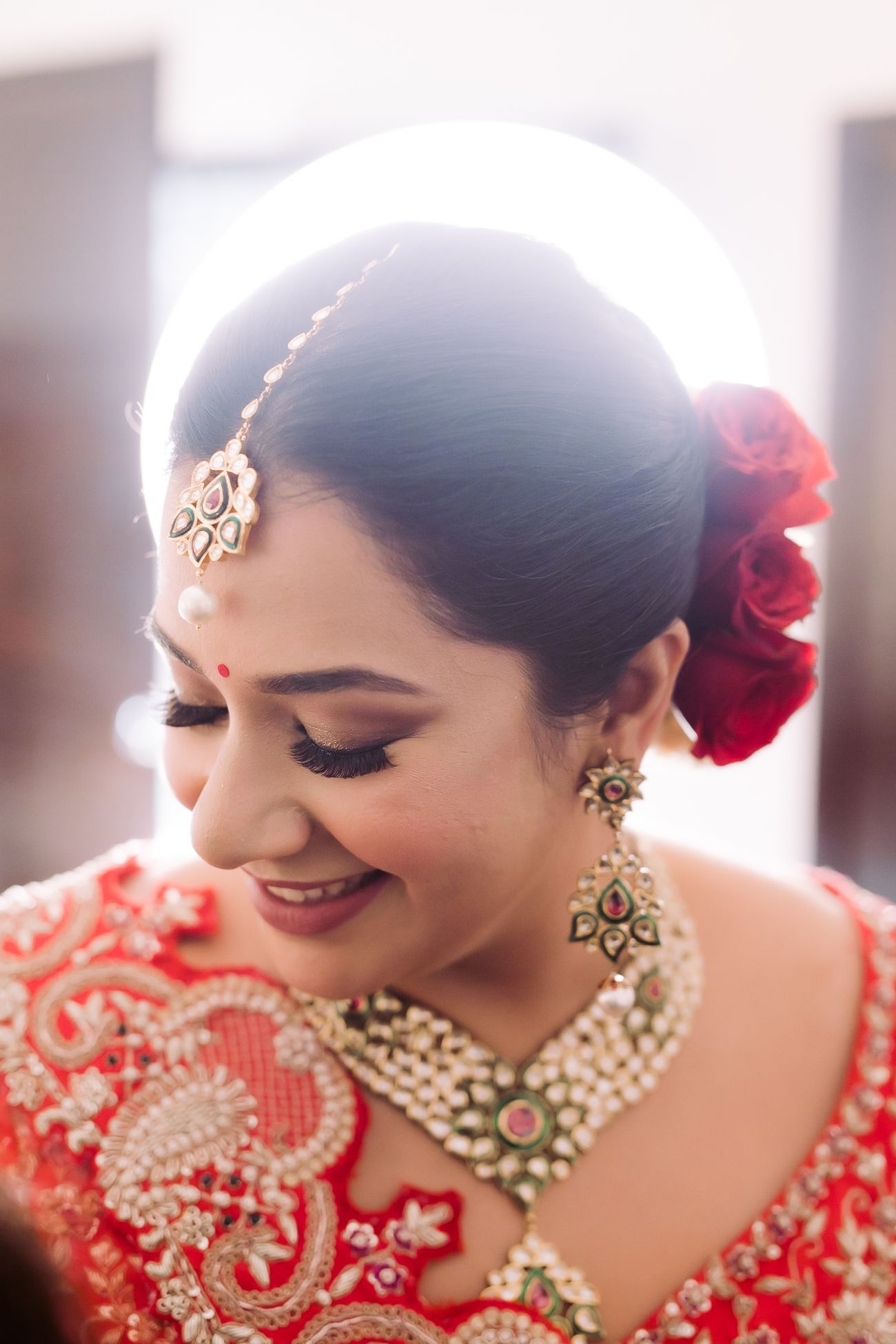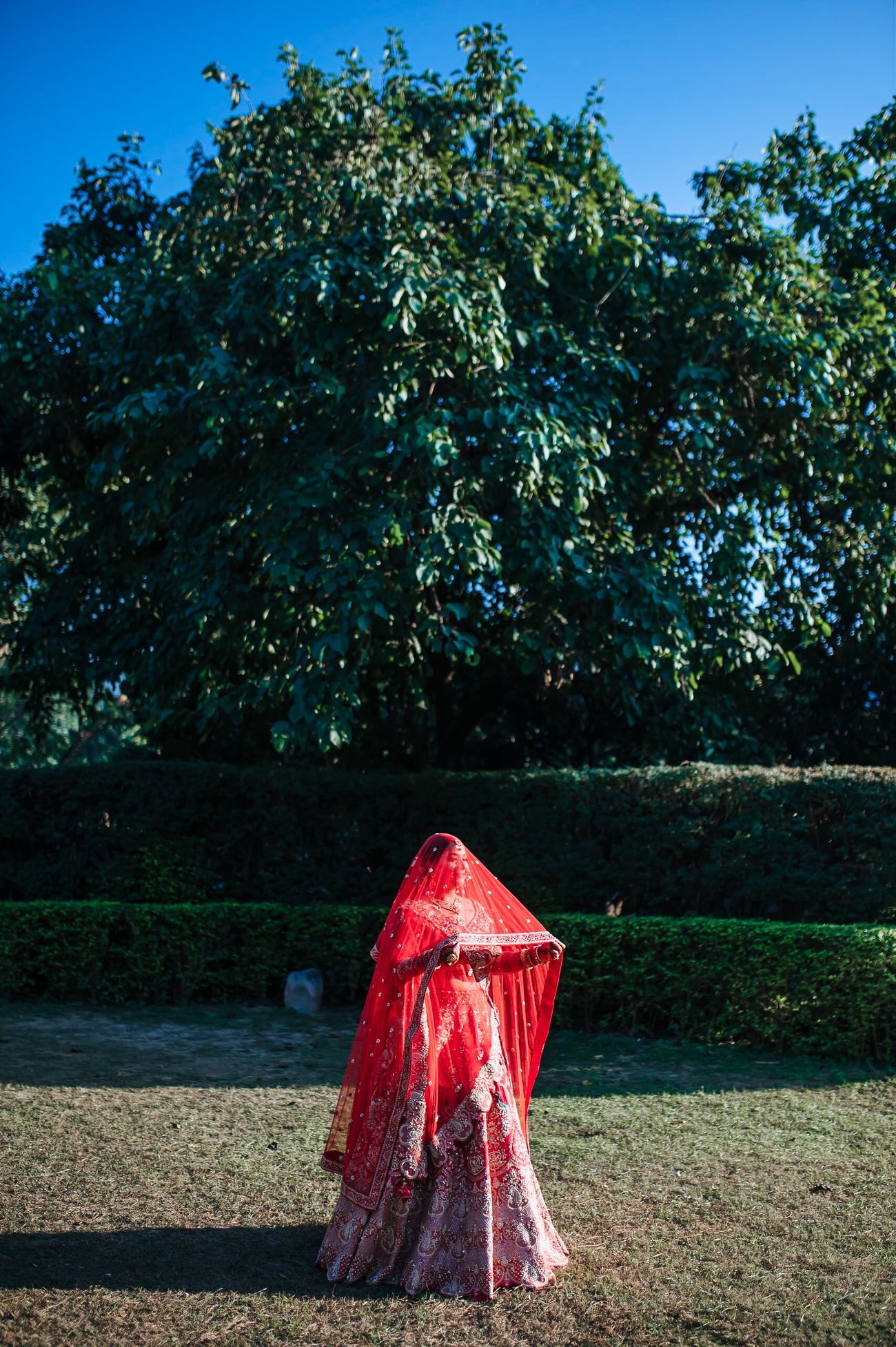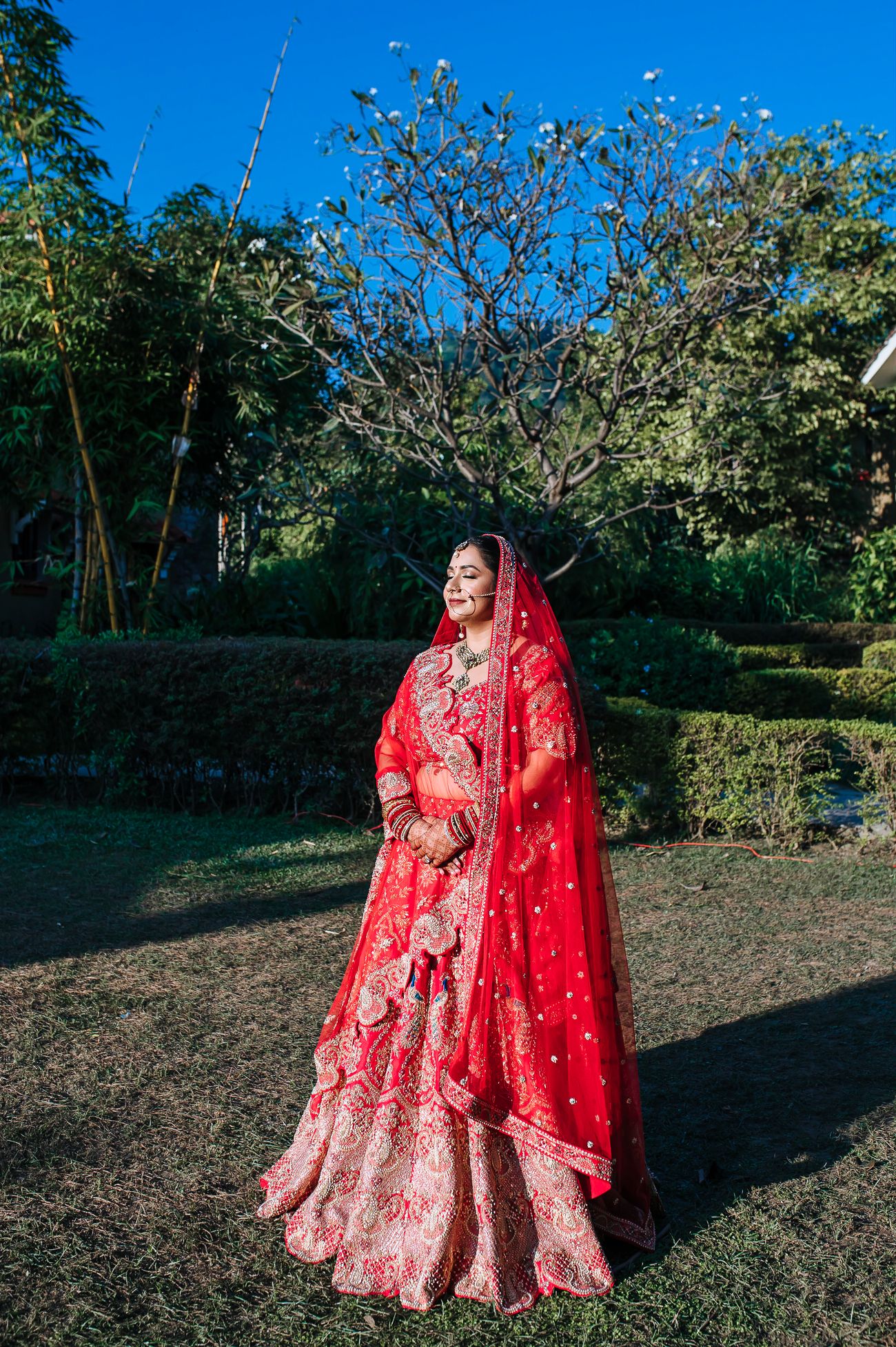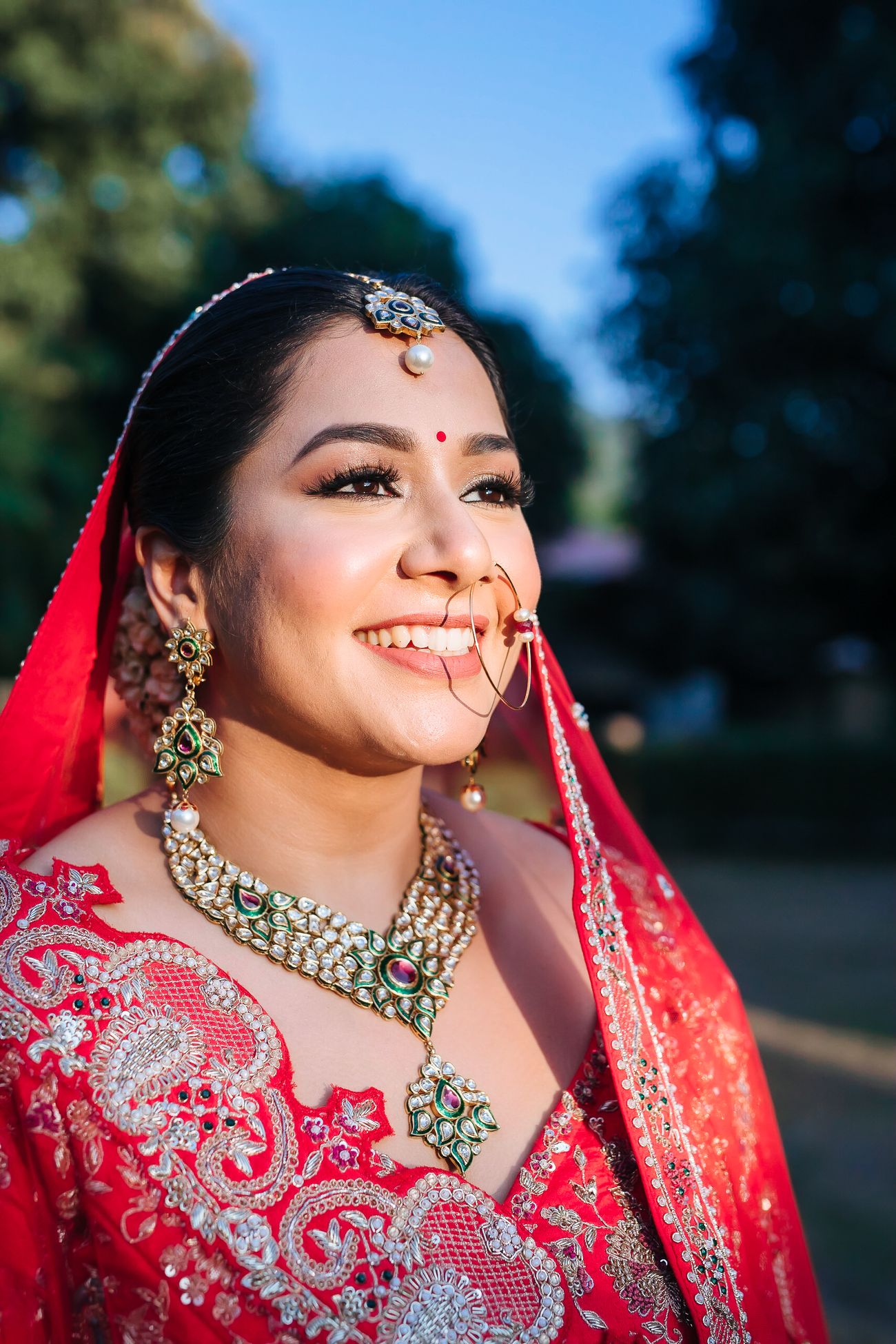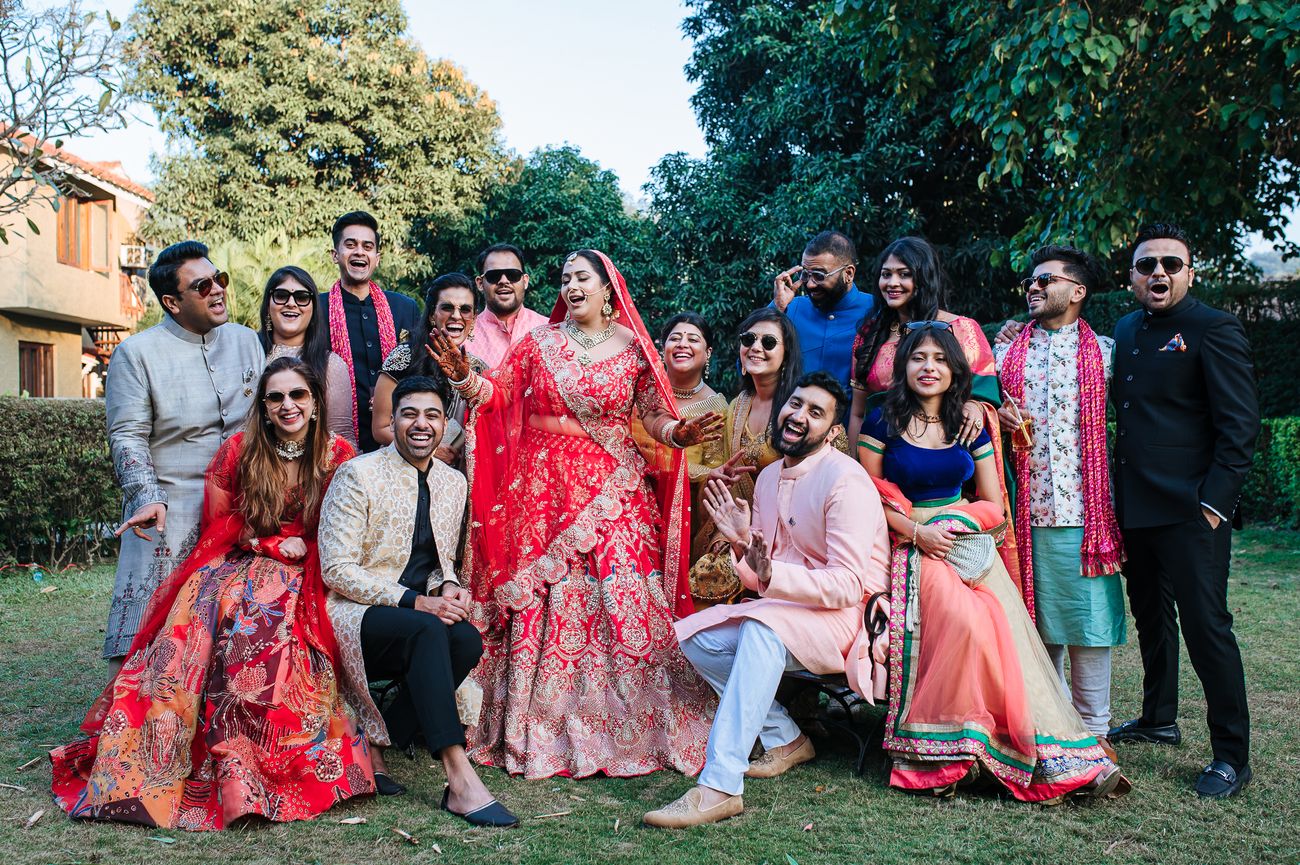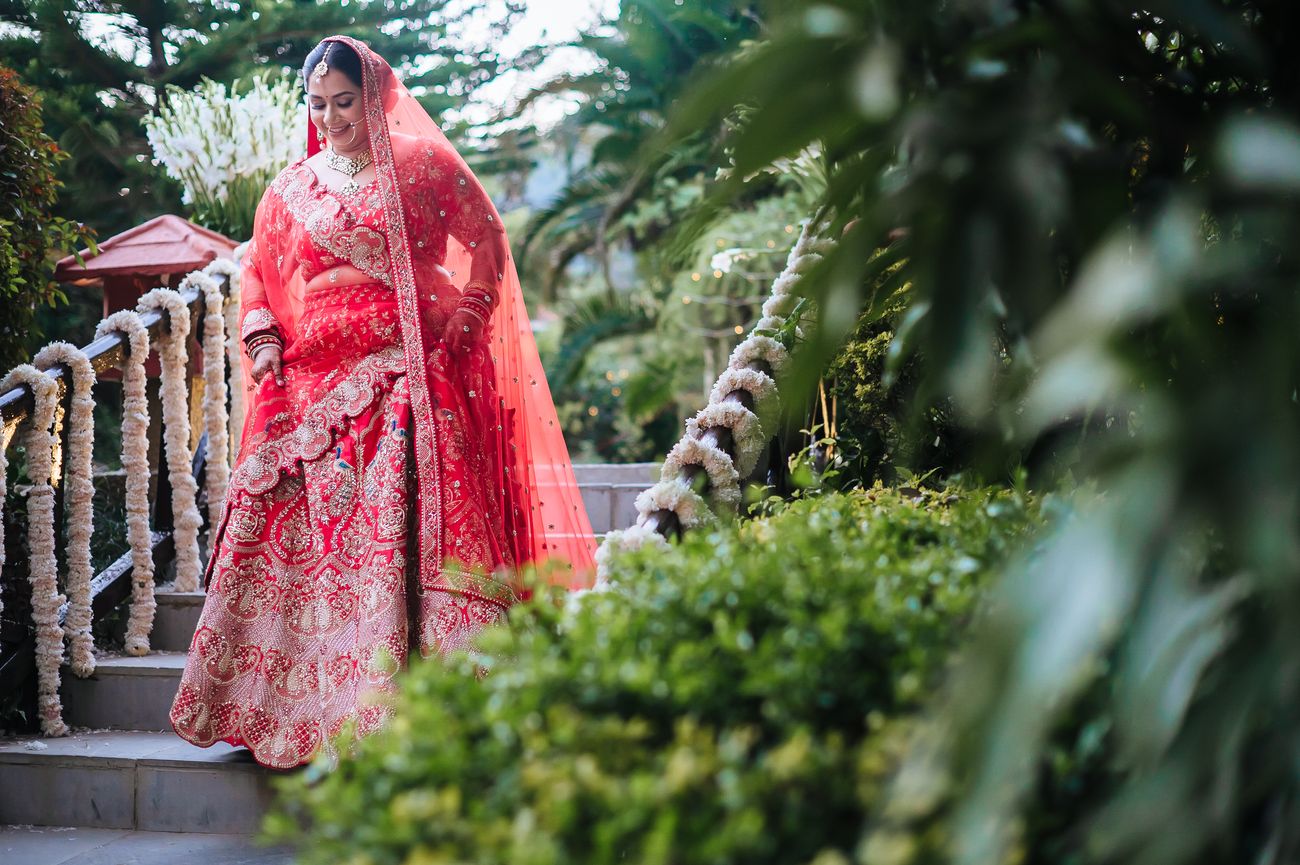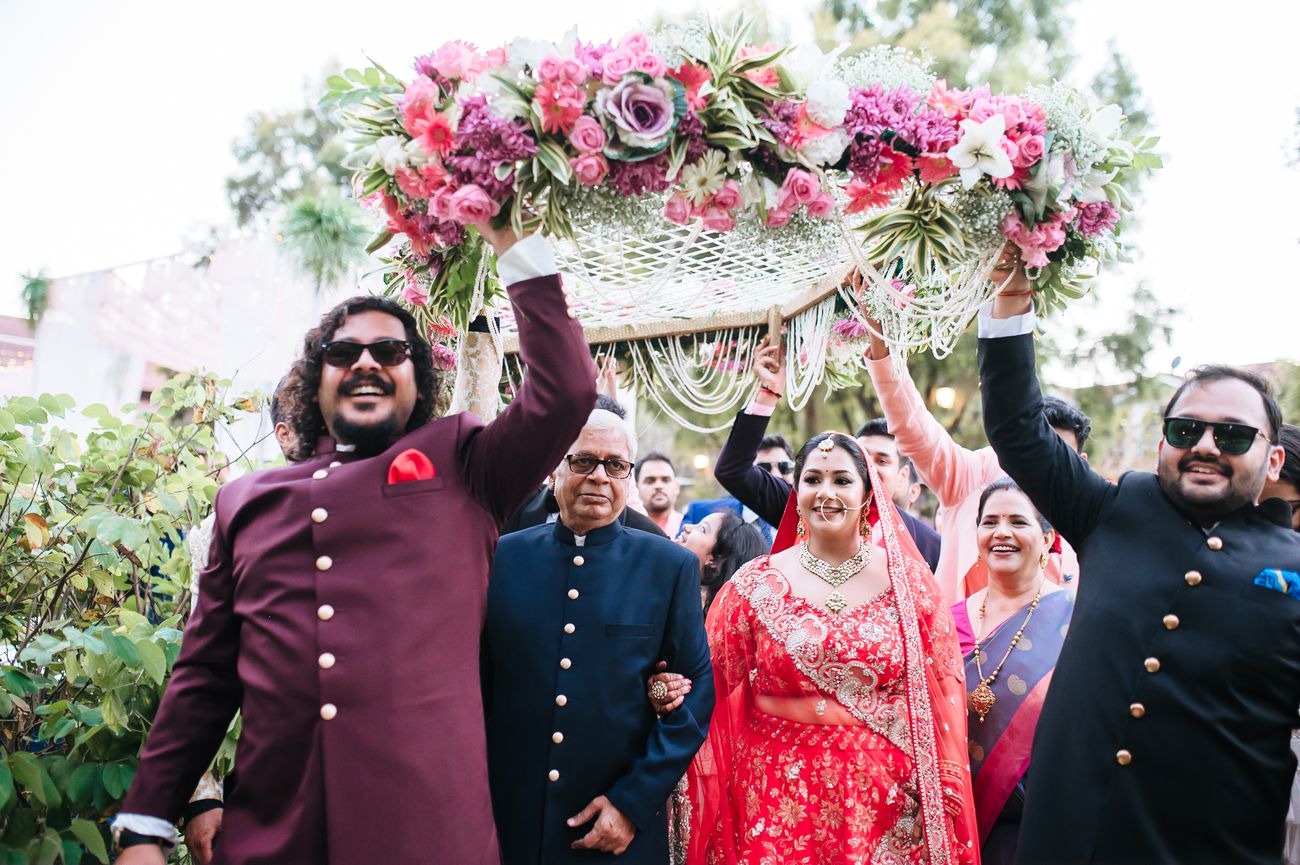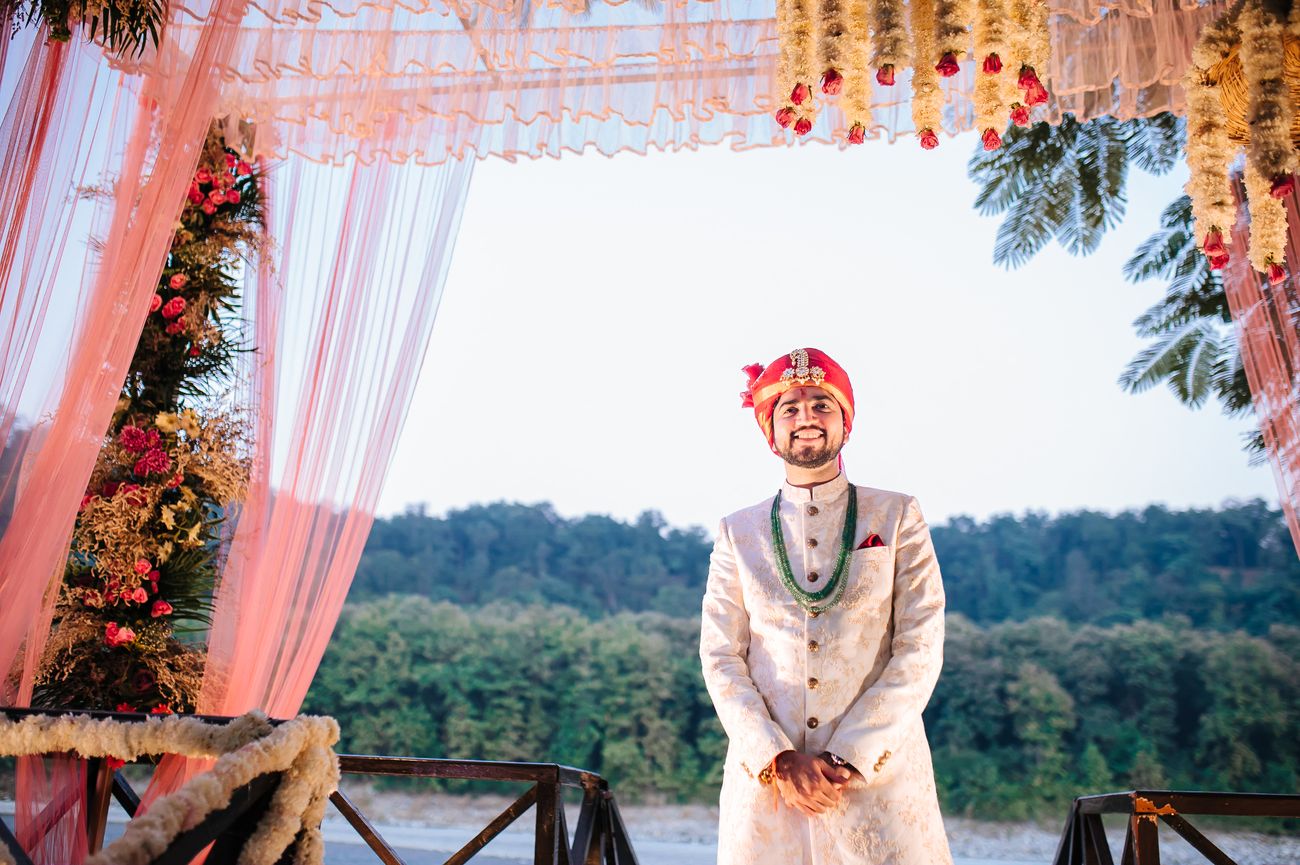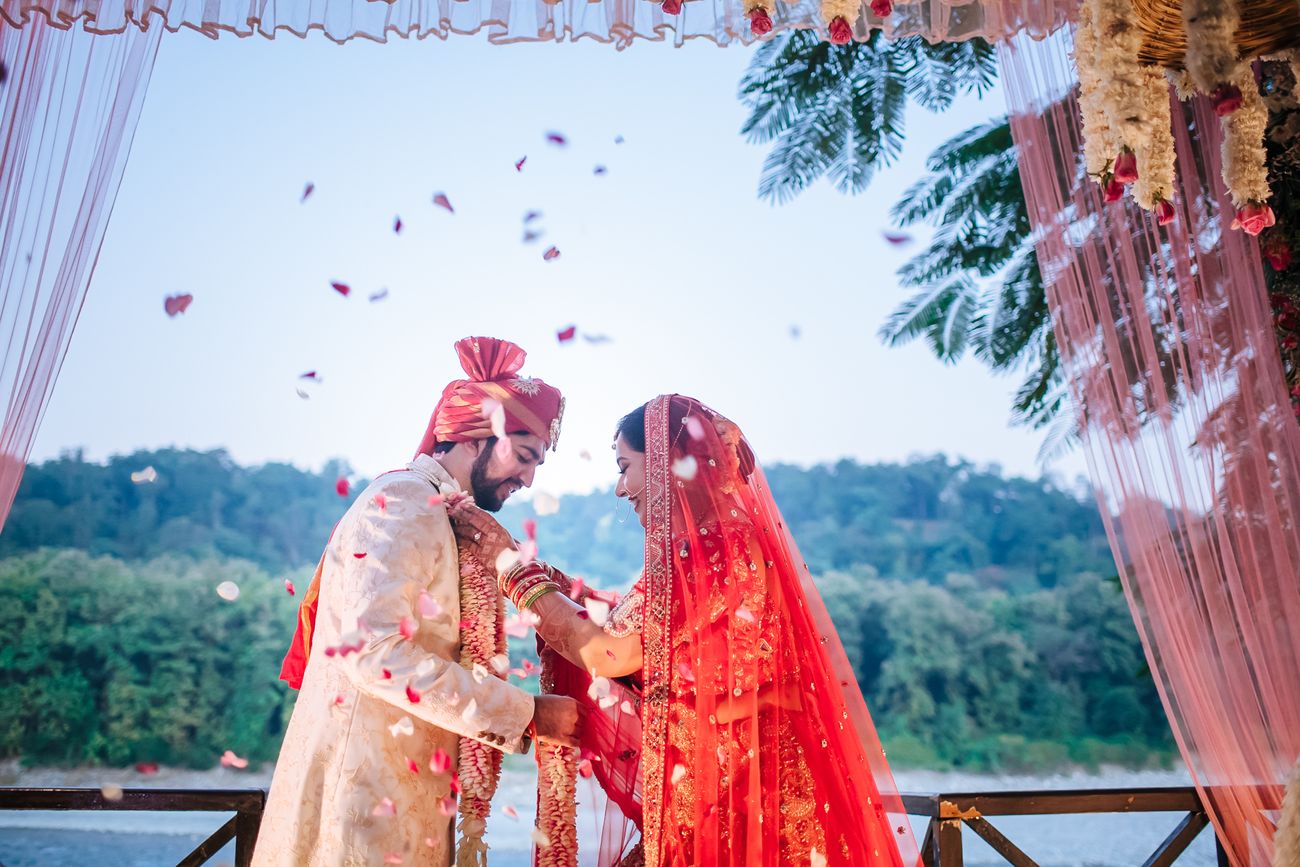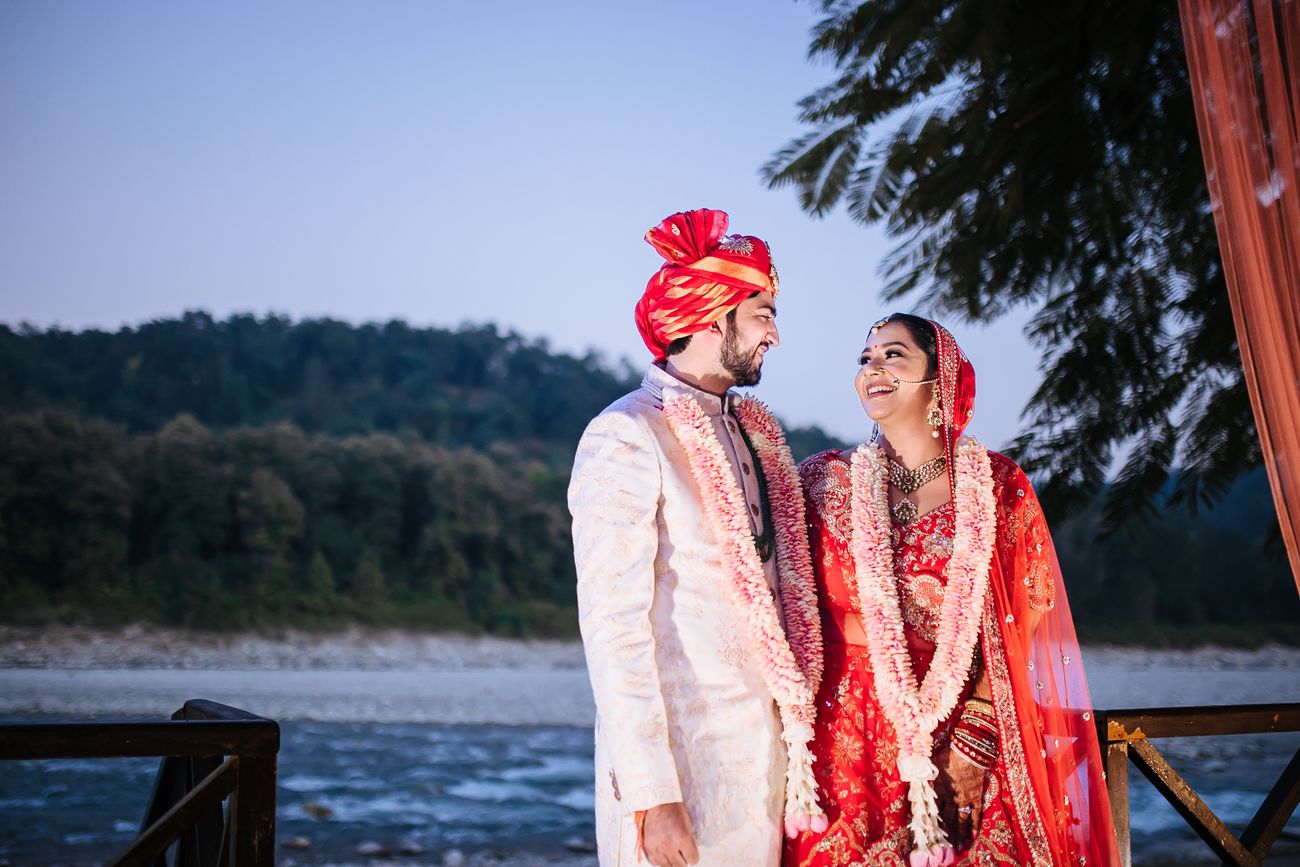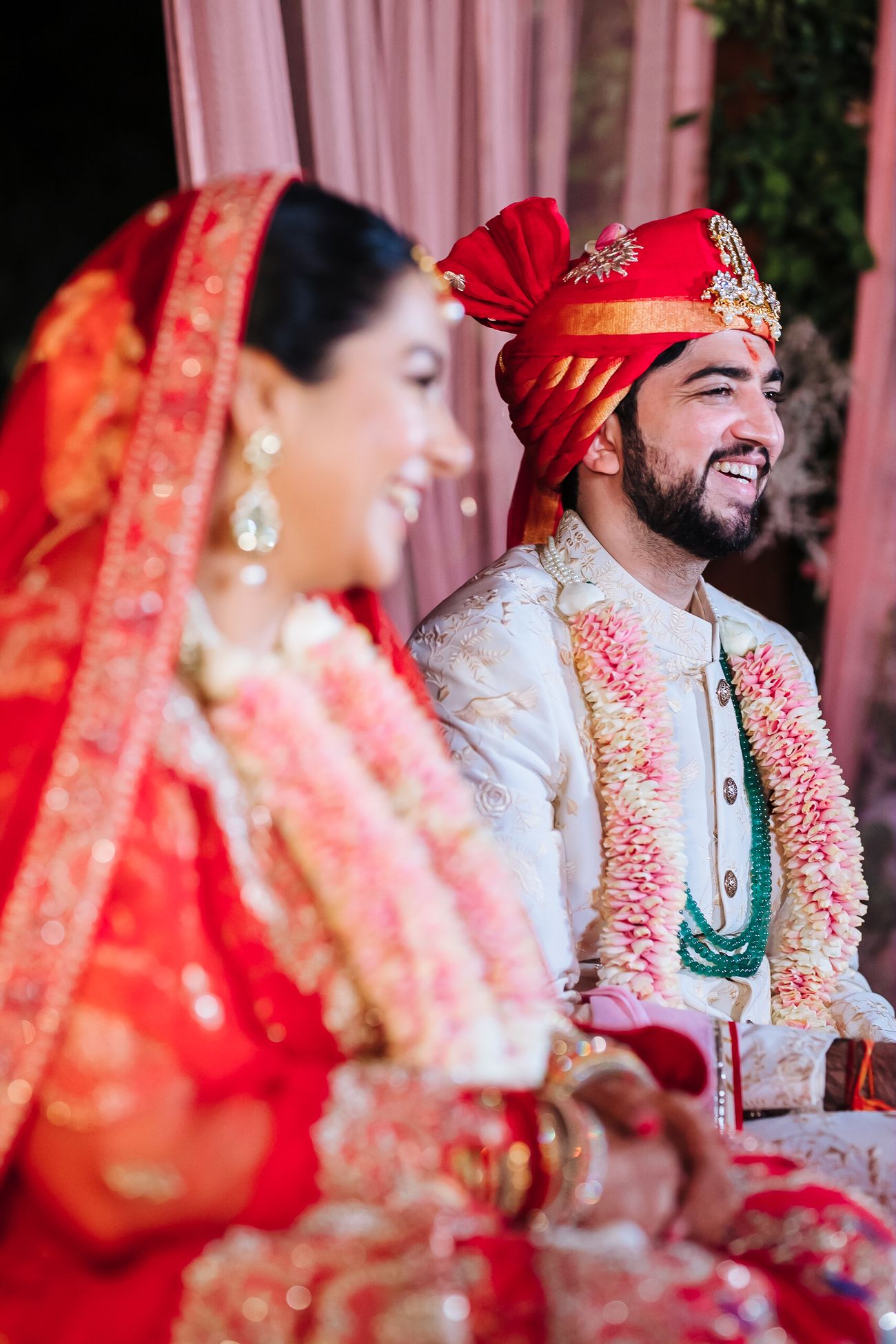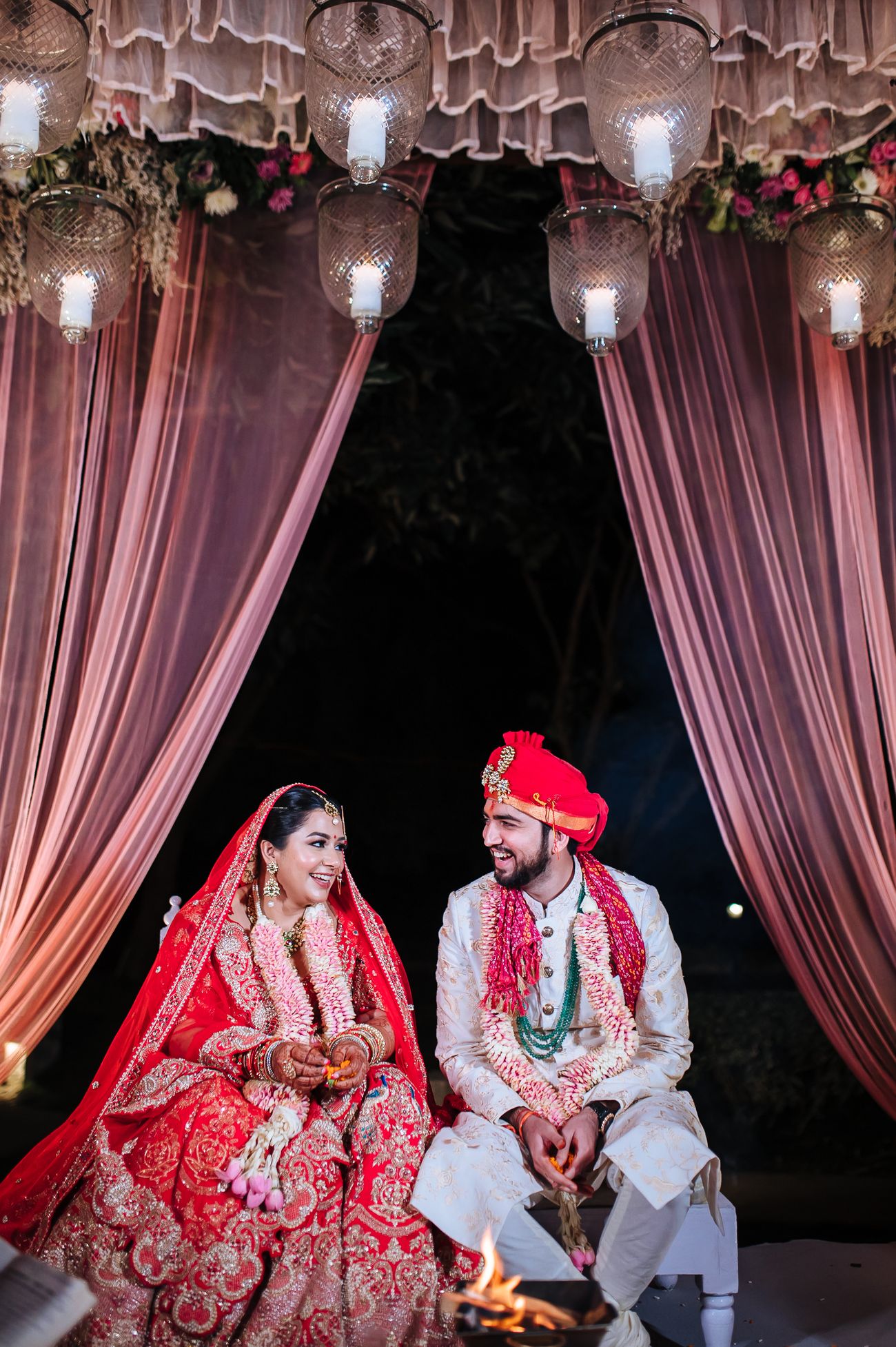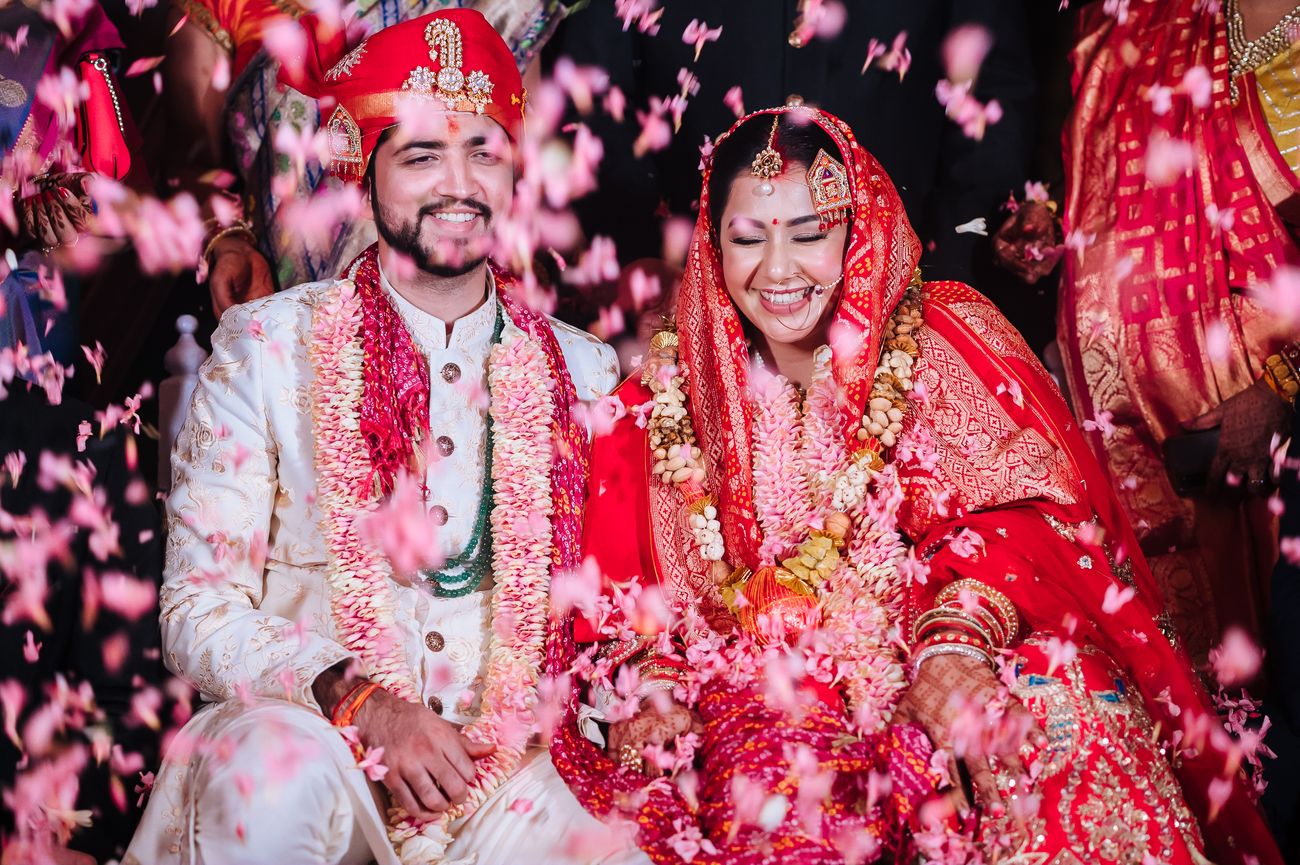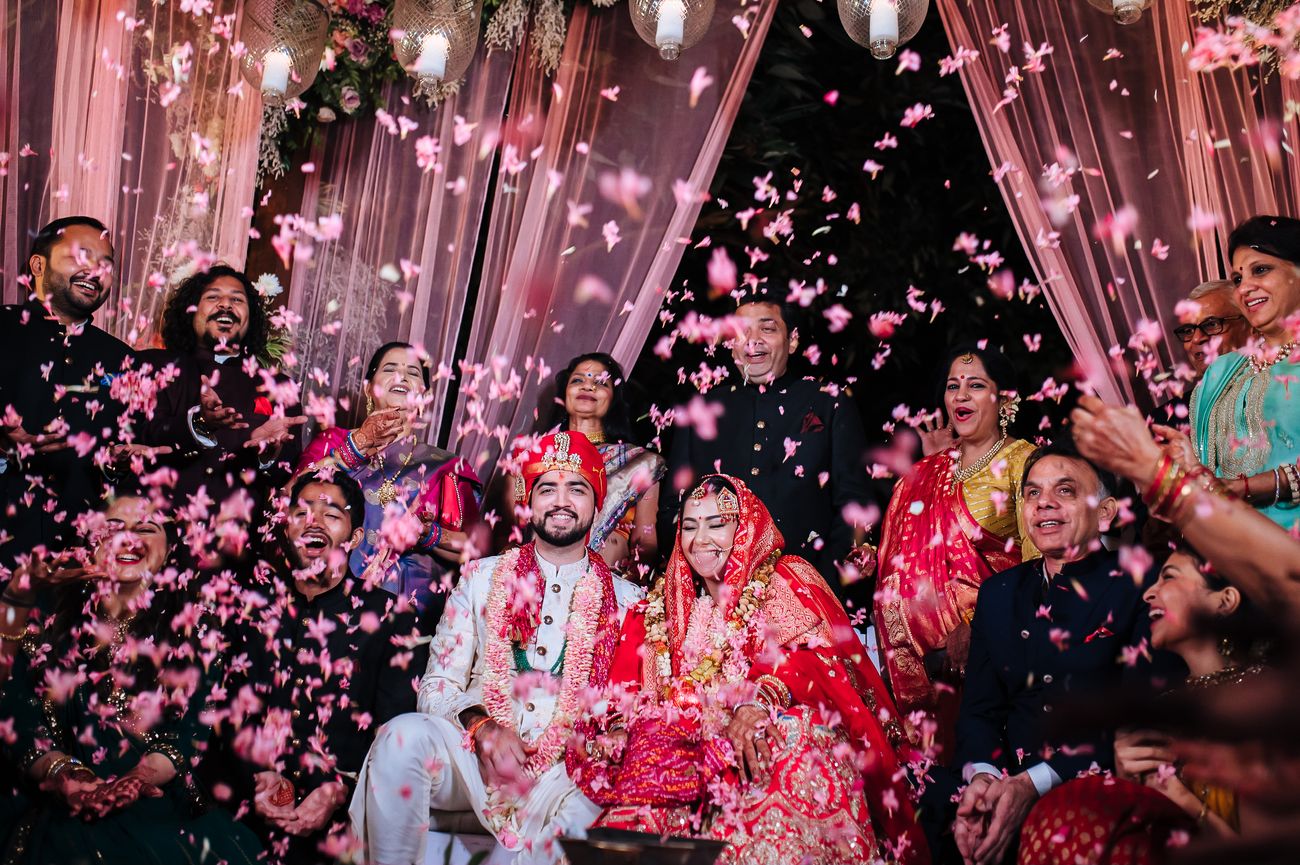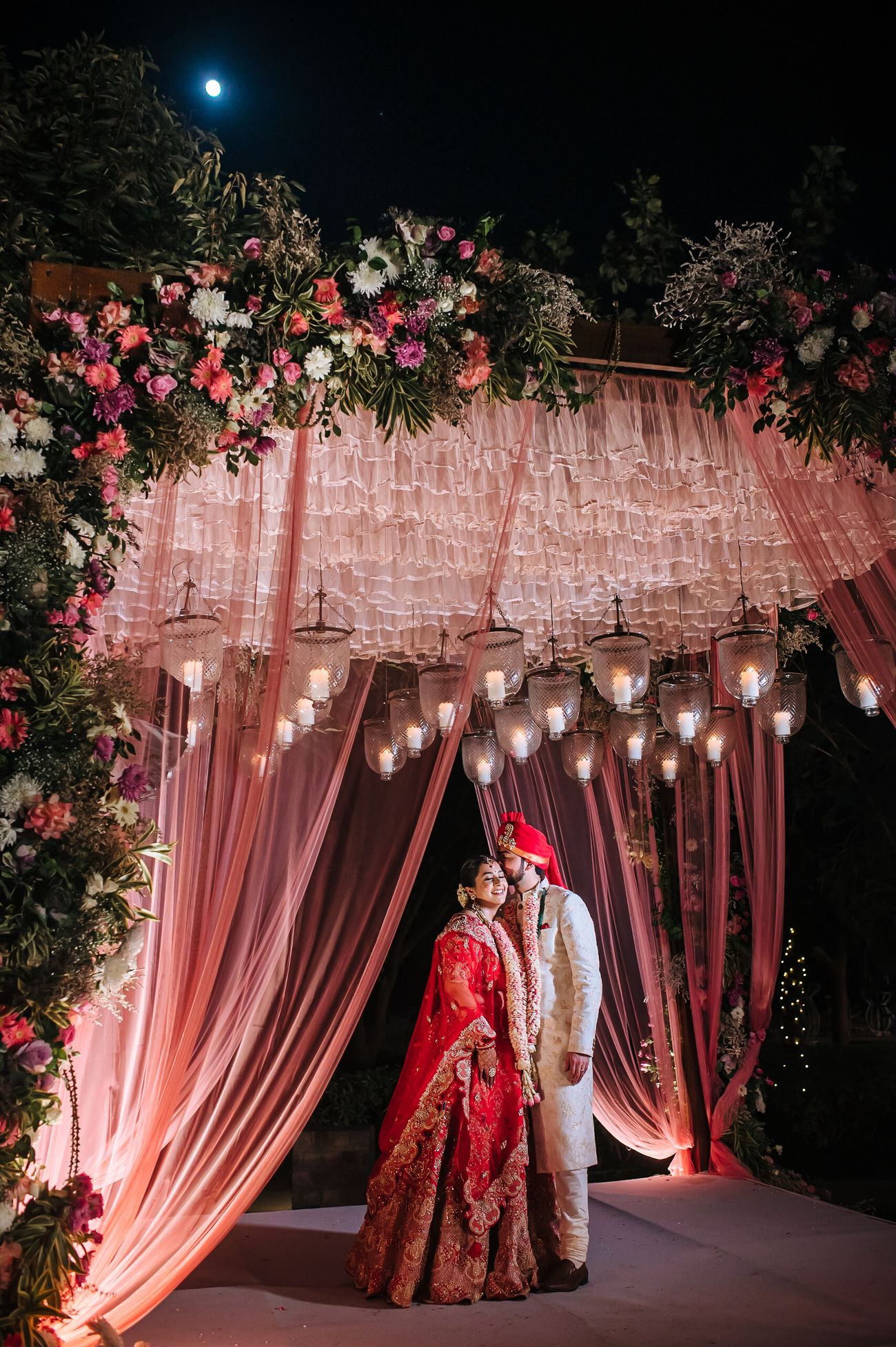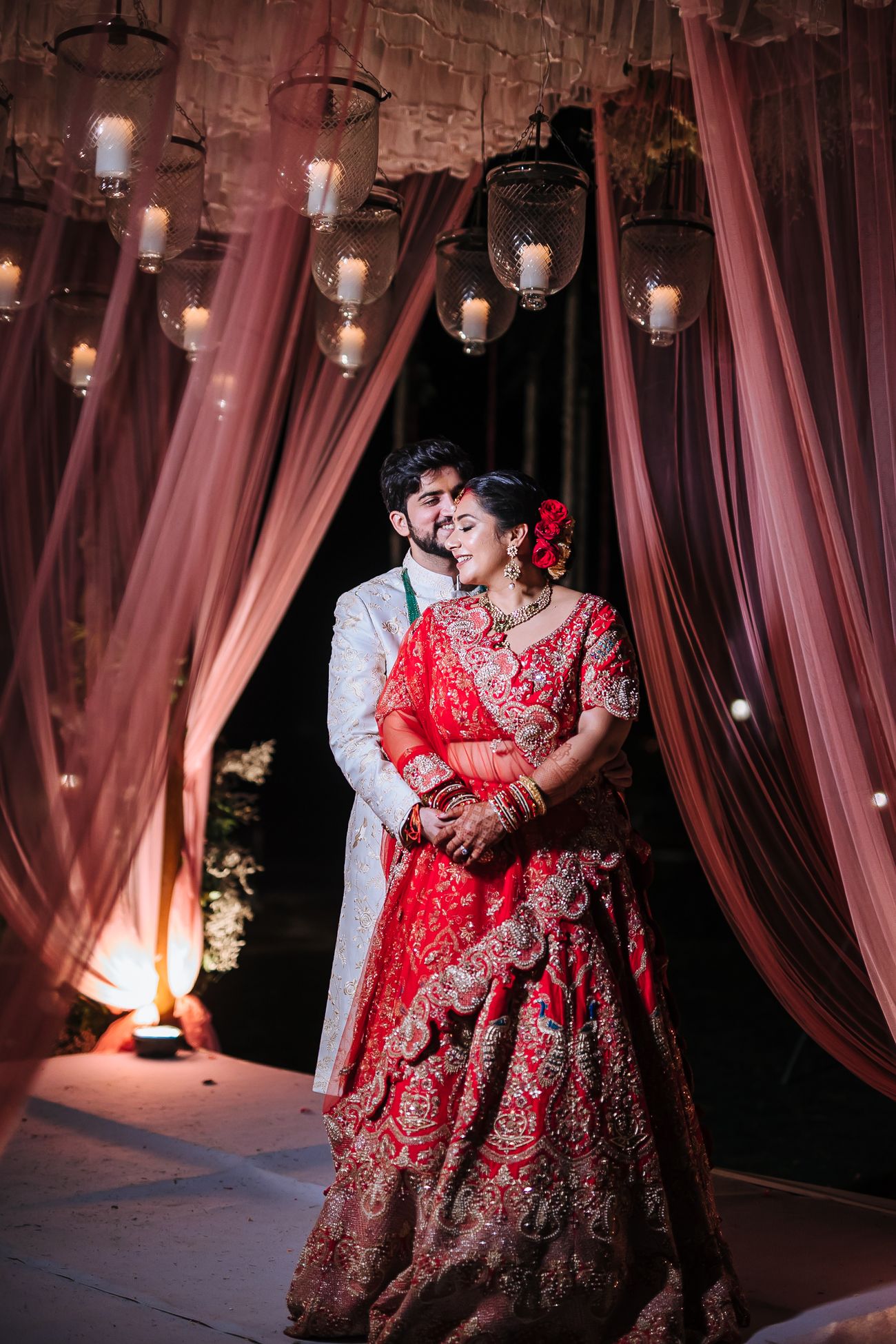 From The Bride: 
19-20th November 2021
We both wanted a small intimate wedding. Since it was a destination wedding, we didn't want too many functions lined up one after the other. We wanted to keep it relaxed and easy-going so that as the bride and groom we could enjoy our functions and mingle with family/friends properly. Because the wedding was in Jim Corbett, there was a time restriction on the outdoor functions. That's why we decided to keep an after-party on both nights. Instead of opting for a dress code for the events, we decided to do something really unique. For one after-party, we decided on a wilderness/jungle theme, gave a fun and quirky printed fabric to our family and friends, which they could use to design any kind of outfit they liked. And it turned out to be a great success. We were thrilled to see how creative people got with their outfits for this particular event.
Vendor Reviews: 
Venue: The Riverview Retreat, Ramnagar
The venue was amazing and the service was beyond excellent. Everything was carried out very smoothly without any hiccups. The hotel staff was very accommodating towards the needs of the guests as well as the external vendors. Their food was absolutely delicious, something that all our guests raved about!
Planner: Aanchal Tuli (The Millennial Bridesmaid)
Hiring Aanchal was the best decision we made. She was super involved from day one, giving her recommendations and suggestions for every aspect of the wedding. All the vendors she has got on board for us turned out to be amazing and we were very happy with their services. She and her team, Sakshi and Saumya are thoroughly prepared and informed about the tiniest details. They were our constant support system.
Photographer: Beginnings For You
I loved working with Simran! She is smart, funny and she made us feel very comfortable. I am a little camera shy but despite that, she made the whole process very easygoing, with her constant guidance on what kind of poses we should go for. I wanted a balance of candids and portraits in my wedding photos and that's exactly what she delivered. We were literally blown away when we saw the wedding photos.
Decor: The Wedding Planning Company
I have no words to describe the absolutely amazing work Kamakshi did for our decor. She was very much interested in knowing our story and how she could include elements in the decor that reflected our fondest memories. Our welcome lunch was inspired by the Algarve region in Portugal. This was because Jayansh and I had traveled together to Portugal in 2019 and that remains one of our best trips together. For the sangeet, we wanted minimal flowers to be used, so that the decor reflects the wilderness of our surroundings. For the wedding day, Kamakshi created the most beautiful mandap for us.
Bridal Outfits: Welcome Lunch, Sangeet - Renaissance by Mridula, Wedding - Sudhir Bhai 
My welcome lunch and sangeet outfits were by Renaissance by Mridula. She is someone I have worked with in the past, and I love her creations. In fact, she came to my rescue at the 11th hour for my sangeet outfit. The original lehenga I was supposed to wear was delivered at the last minute, 3 days before the function, and it was far from what I had ordered, the person I got it made from practically ruined the outfit. That's when I approached Mridula and she got a new outfit ready for me in 2 days! I trust her blindly because she is great at her craft. Can't endorse her enough! The wedding outfit was by Sudhir Bhai. They were a breeze to work with. Very professional and they created a beautiful outfit for me.
Mehendi Artist: Mehendi Art by Arpit
This was my planner, Aanchal's recommendation. Arpit did a fantastic job with my bridal Mehendi! 
Groom Wear: Abha Batra Designs
All her designs were very unique and we were very happy with her creations
DJ: DJ Manish
Again, one of Aanchal's finds, Manish handled the music for all our Corbett and Delhi events and boy is he good! I m a big Bollywood buff particularly 90s Bollywood music and he played some spectacular music, both old and new. The best part was, even though he did 3 full events and 2 after parties for us, at no point did we feel that the music was being repetitive. He's just too good!
Vendors: Venue: The Riverview Retreat, Ramnagar; Planner: The Millennial Bridesmaid★ 5 ; Photographer: Beginnings For You★ 4.9 ; Decor: The Wedding Planning Company★ 5 ; Bridal Outfits: Welcome Lunch, Sangeet - Renaissance by Mridula, Wedding - Sudhir Bhai Saree Wale Chandni Chowk★ 4.6 ; Mehendi Artist: Mehendi by Arpit★ 3.7 ; Groom Wear: Abha Batra Designs; DJ: DJ Manish