A North Meets South, Destination Wedding In Goa, With Only 80 Guests
BY Aakanksha | 13 Jul, 2019 | 401 views | 5 min read
Intimate weddings have a charm of their own, and when you combine it with two contrasting cultures, the wedding is sure to be inspirational. This is exactly how it was for Rakshitha & Pushkar. They got married in Goa, in an intimate setting on just 80 people and had super fun while doing it. They celebrated both their cultures, invited people that actually mattered and had a ball with it all! Rakshitha financed her own wedding and very happily recommends WedMeGood as the perfect wedding assistant any bride could need. Shalini Siva Prasad captured the candid photos and you can the love the couple shares via his lens perfectly, while Abhishek Marathe Photography★ 4.9 shot the entire wedding! 
Meet Rakshitha & Pushkar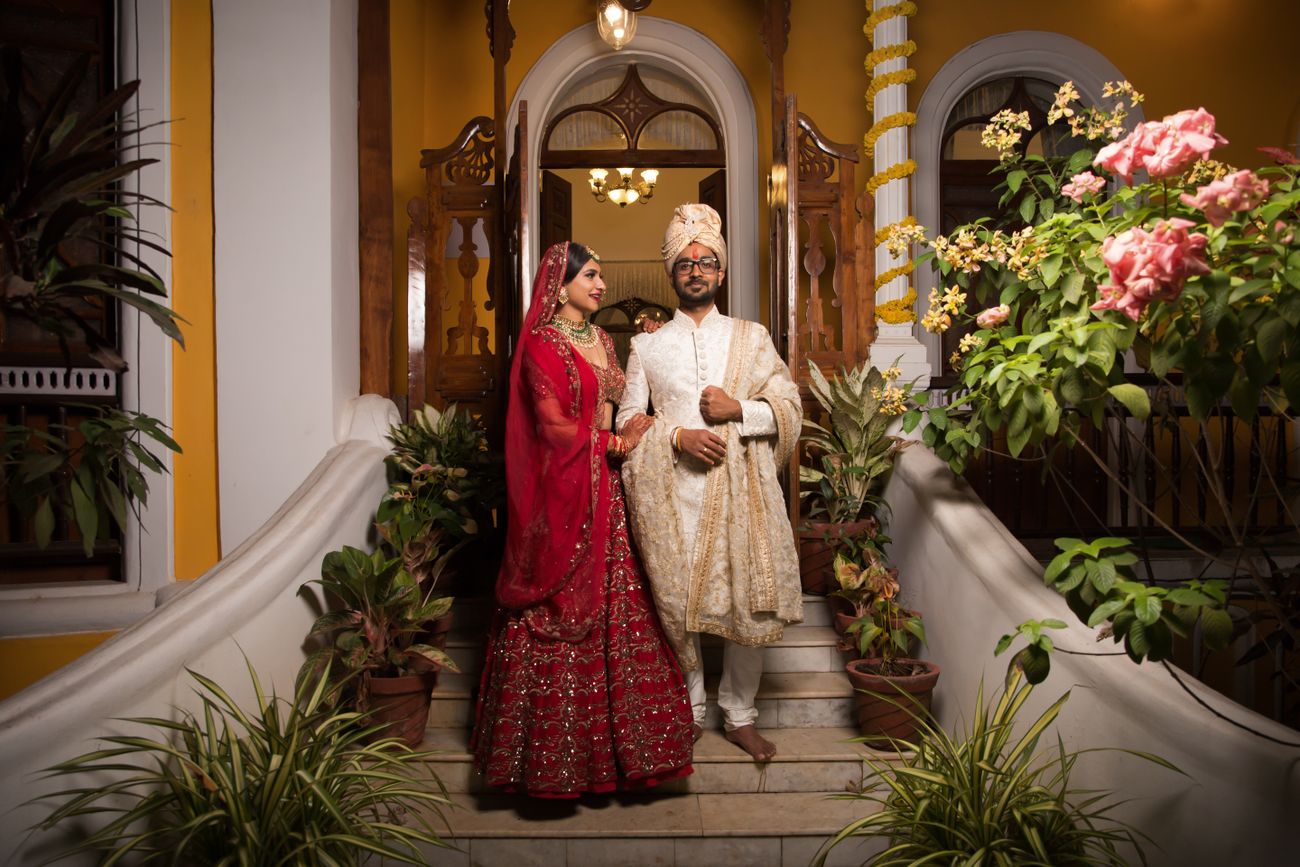 Rakshitha tells us how she met her husband on a now defunct social media app and how distance made the heart grew fonder for them, "We met in 2008 on Orkut, I had no idea how to use it and ended up sending him a request to be my friend. We had an argument on who sent the request that day and we had a fight. That's where it all started from. We started talking to each other everyday and then we met one day. We eventually started liking each other and it kept going on till 2011 when I moved out of Bangalore. Few days after I moved out he called me and told me that he loves and would love to marry me someday. ( best day of my life, butterflies in mah stomach!) That's it, the long distance relationship kept going on till I moved back to Bangalore in 2015. Our families knew about us since the time we met. "
The Haldi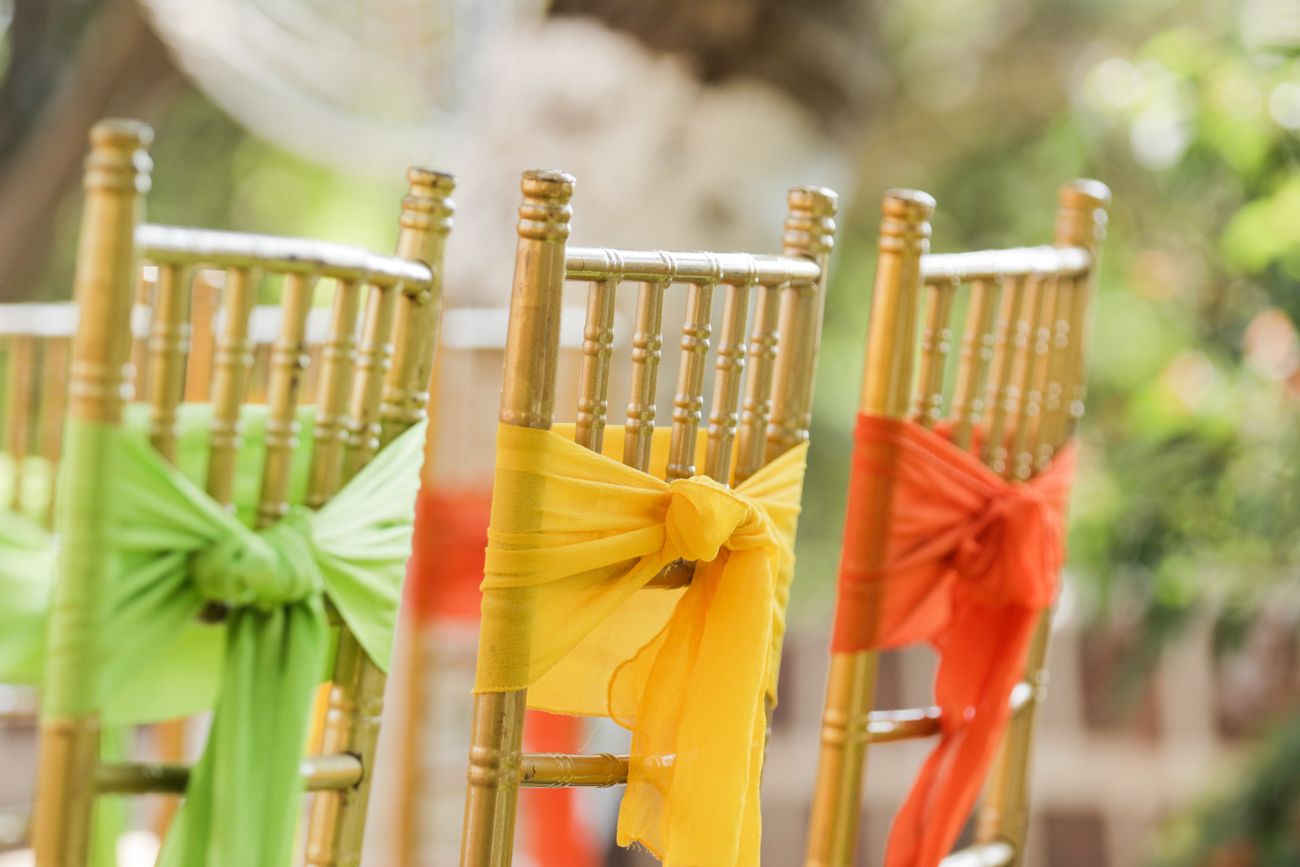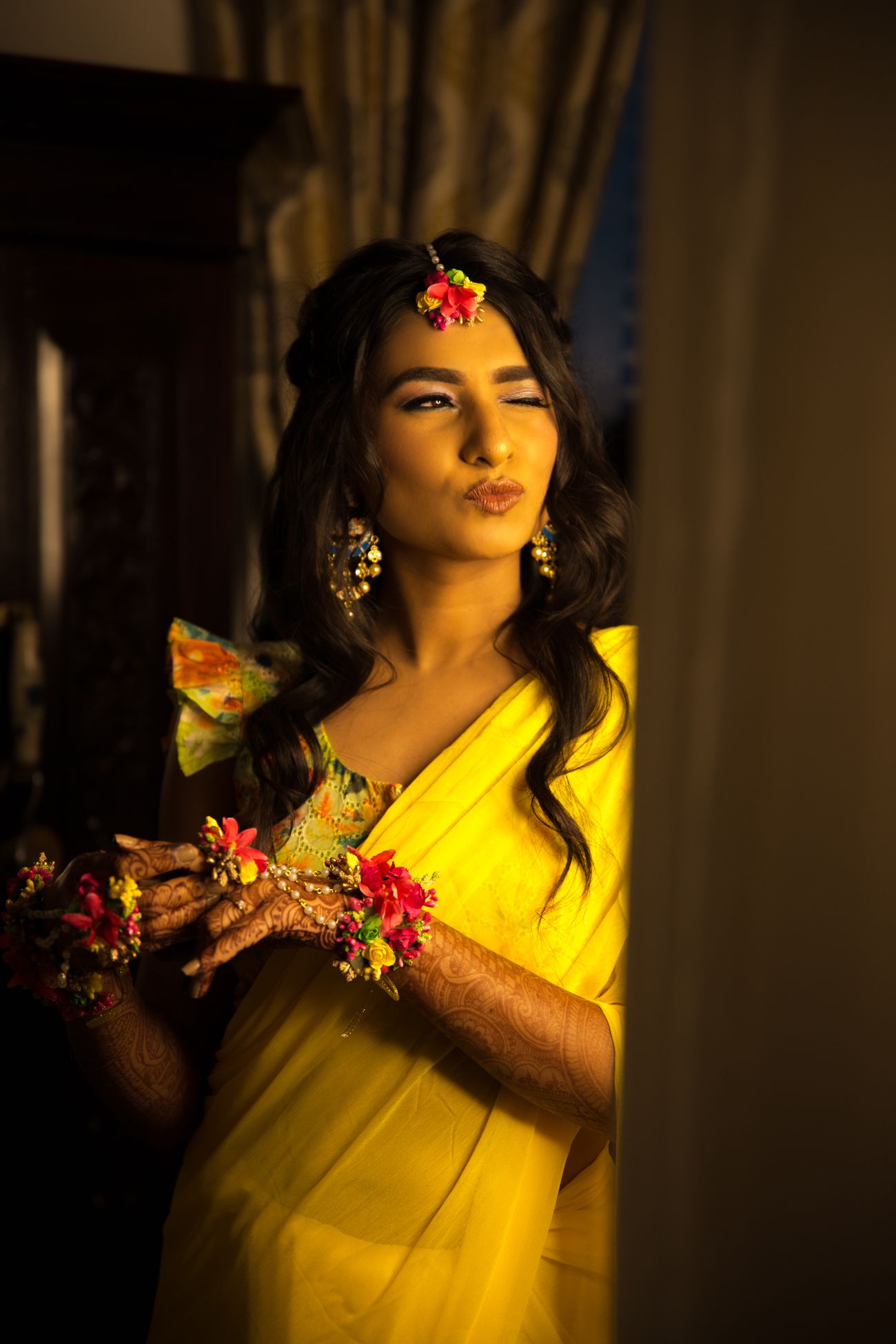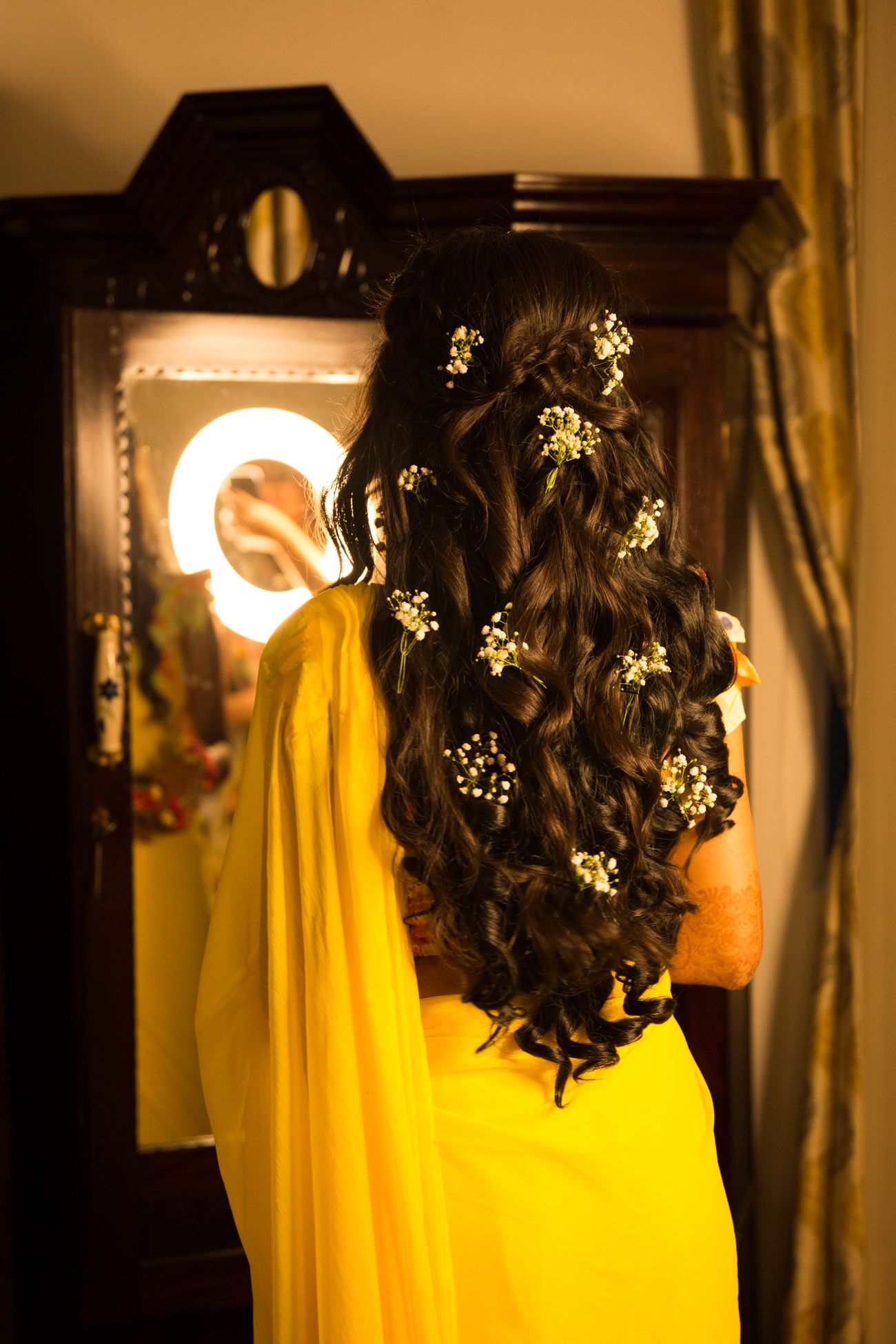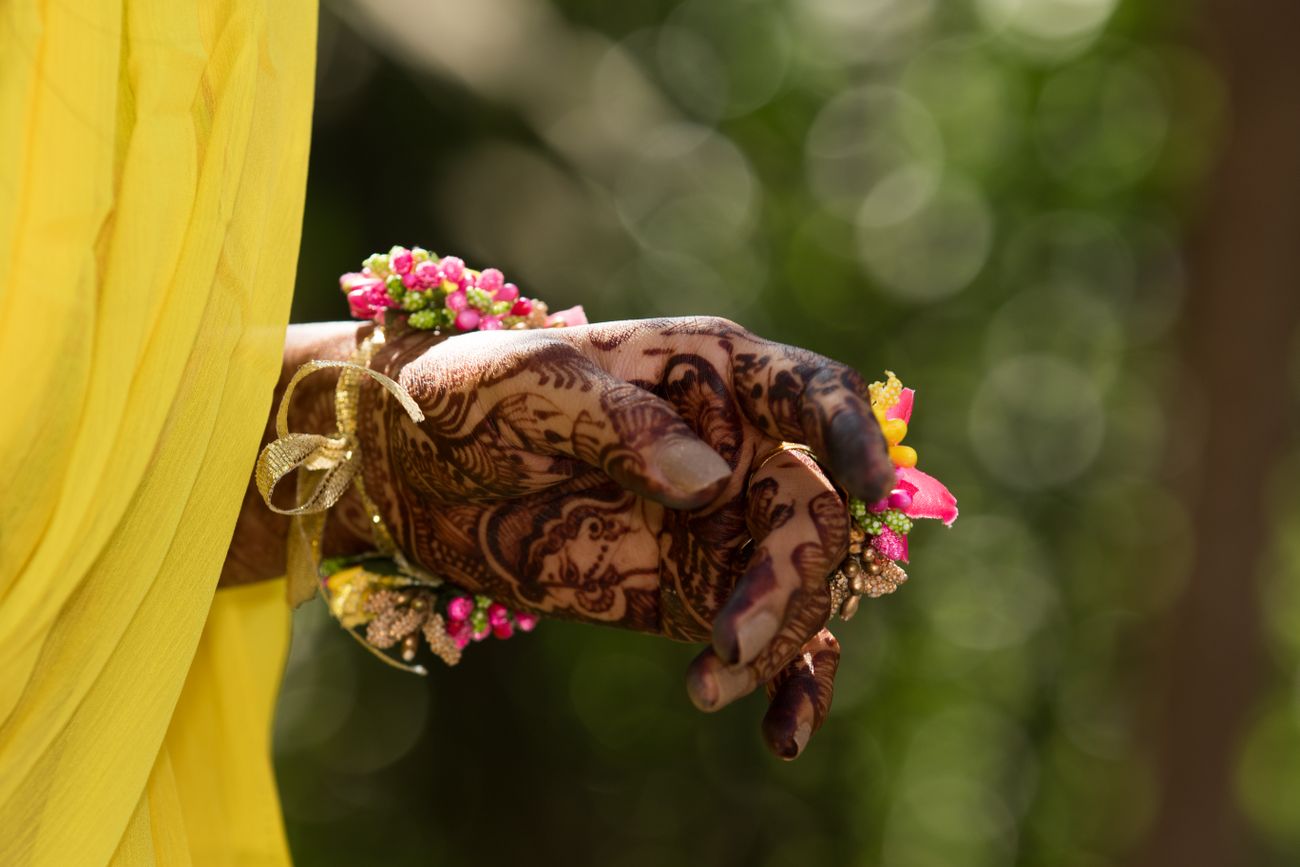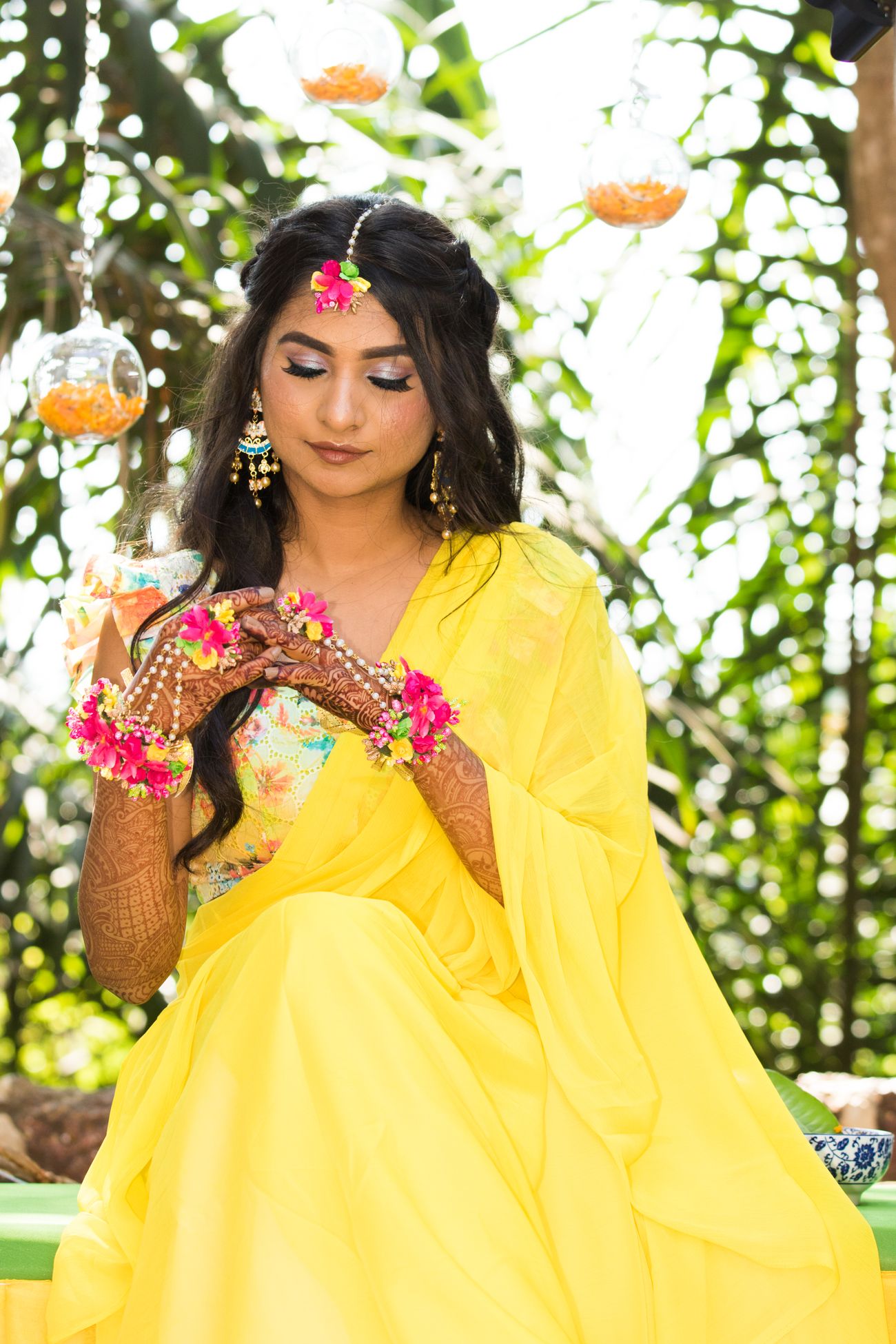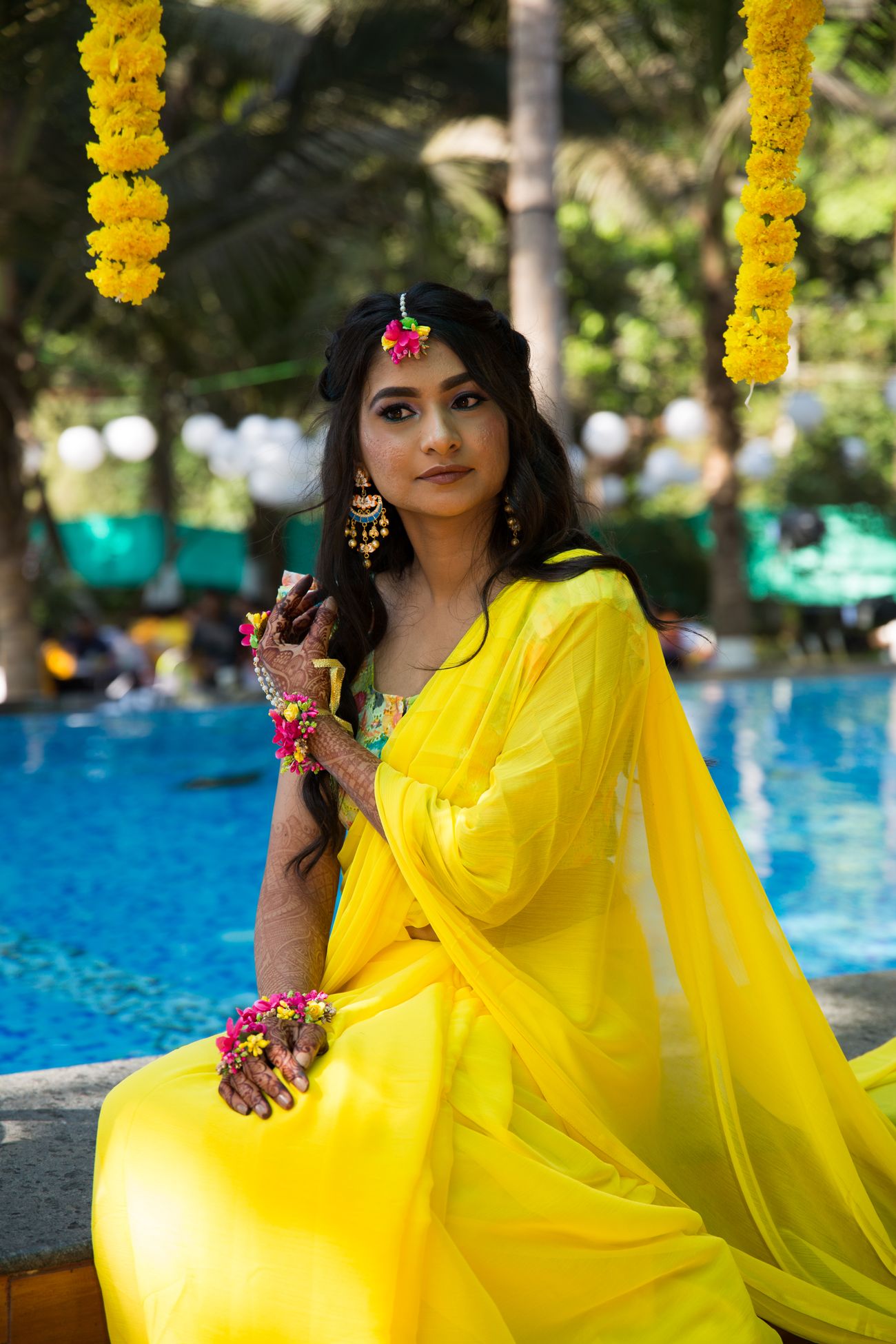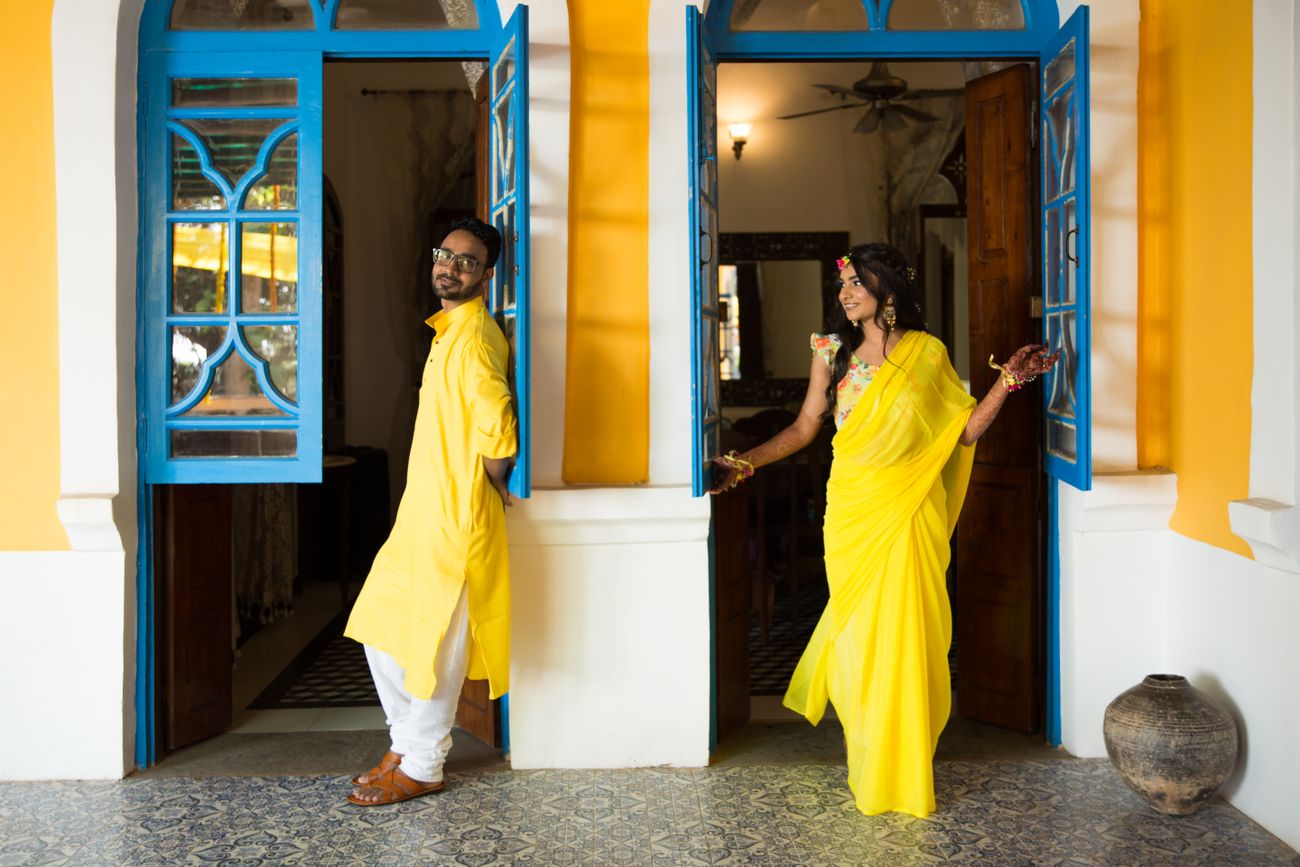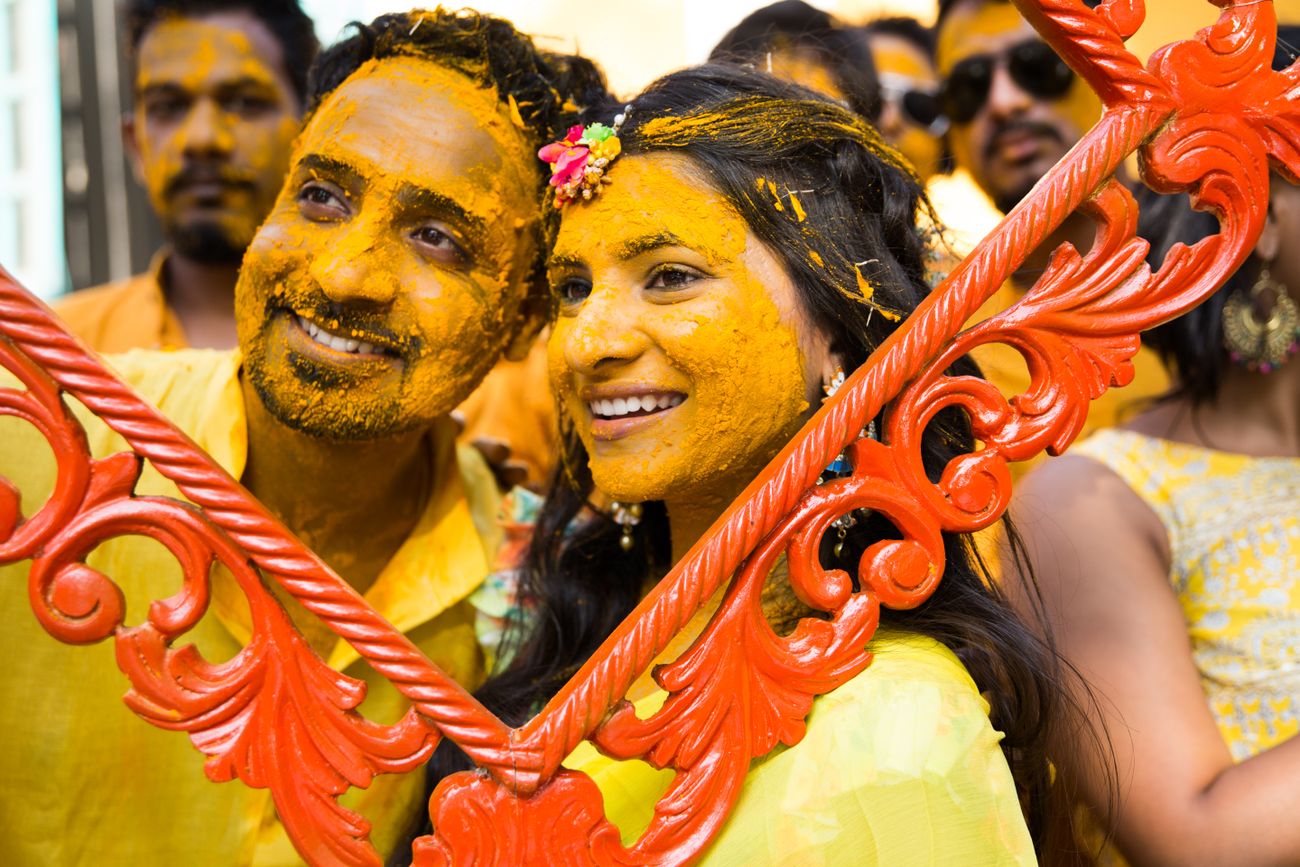 The Sangeet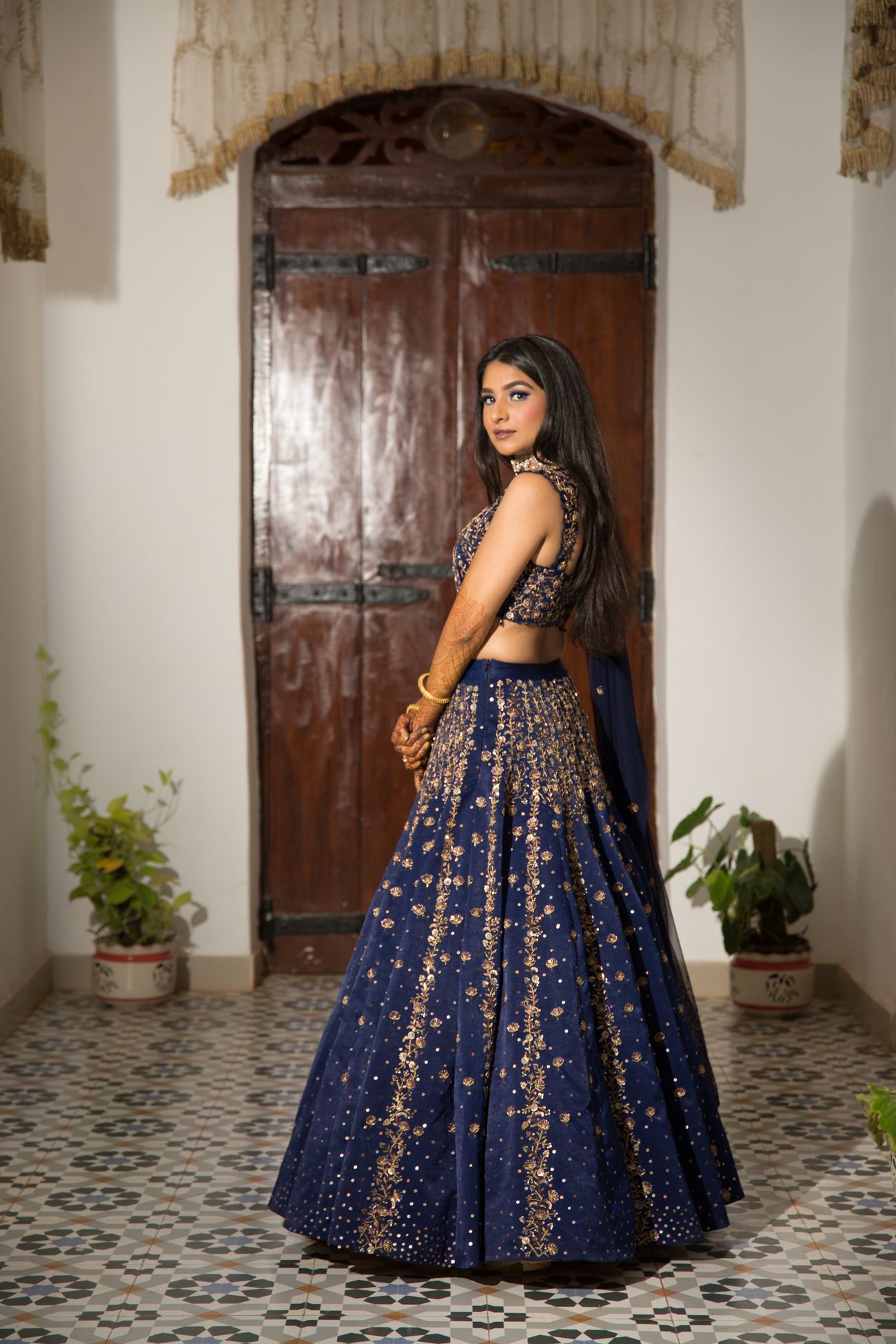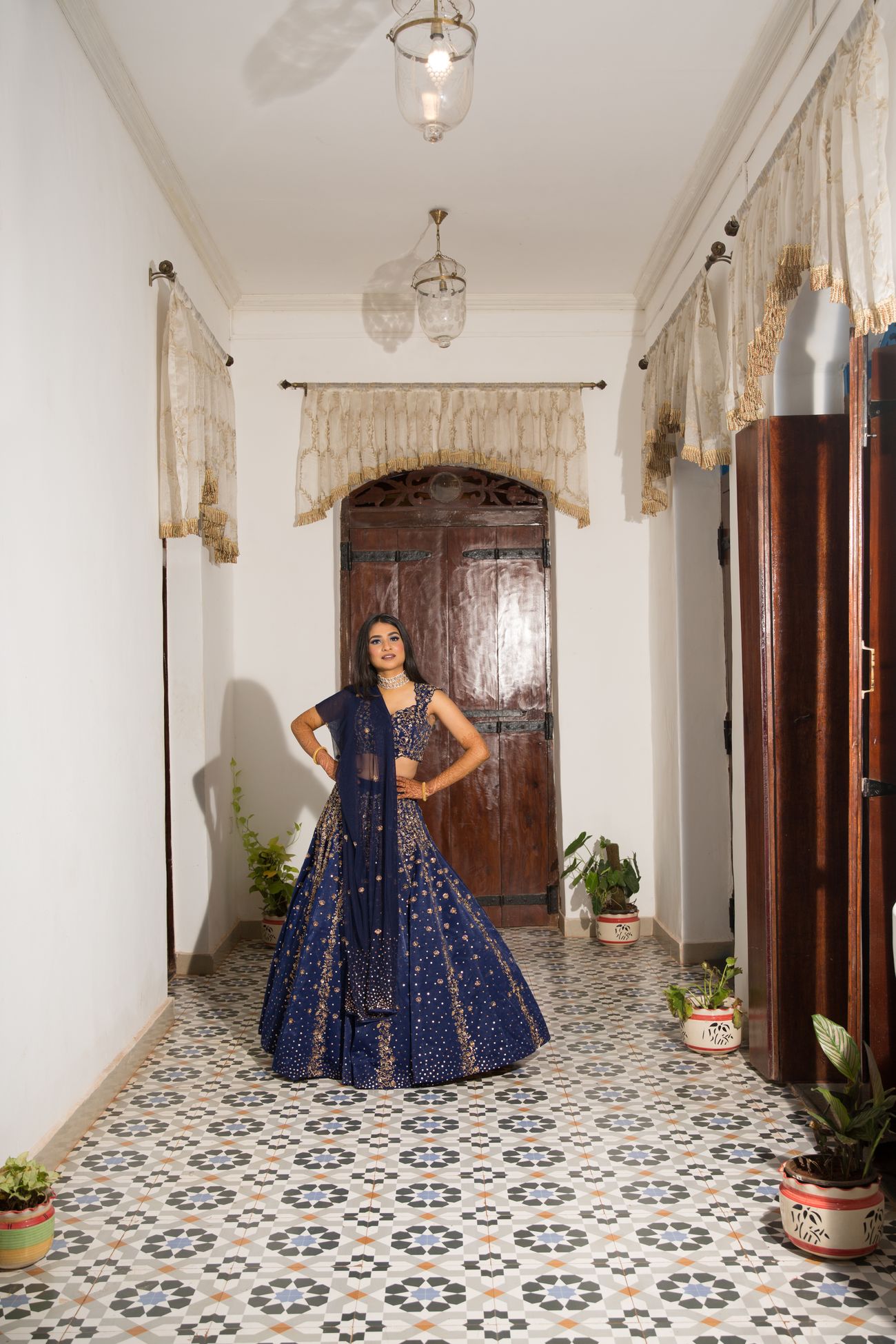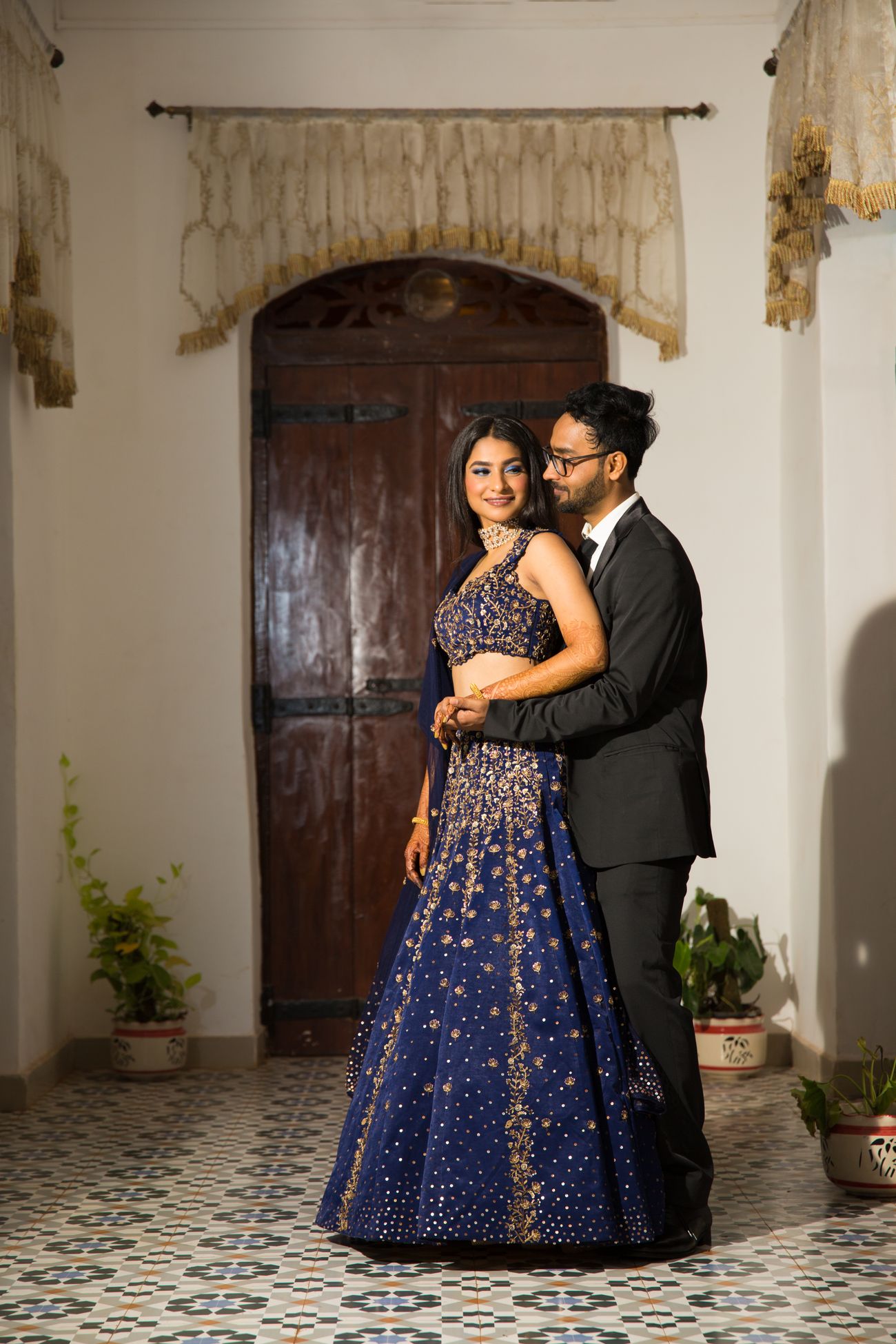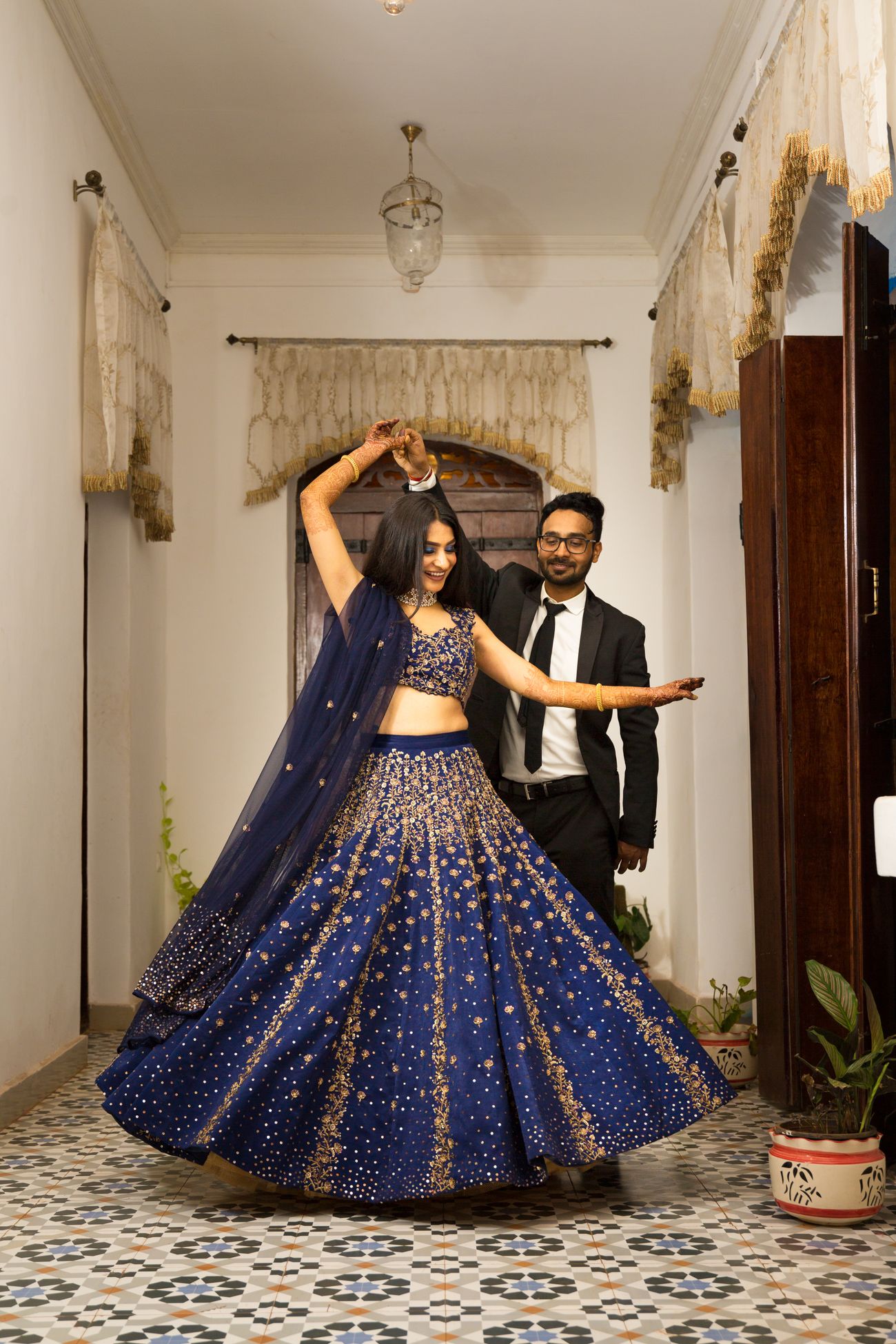 The South Indian Wedding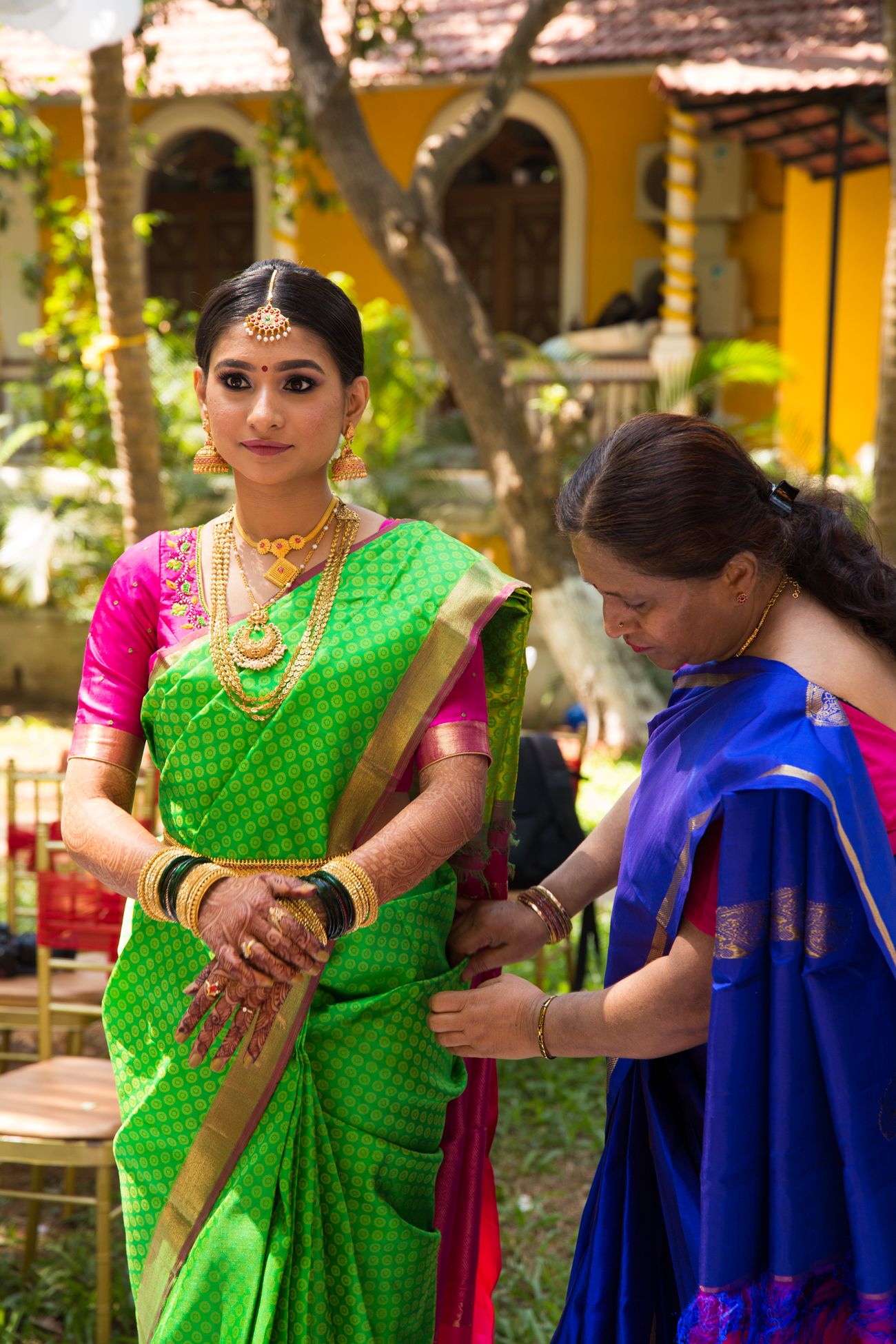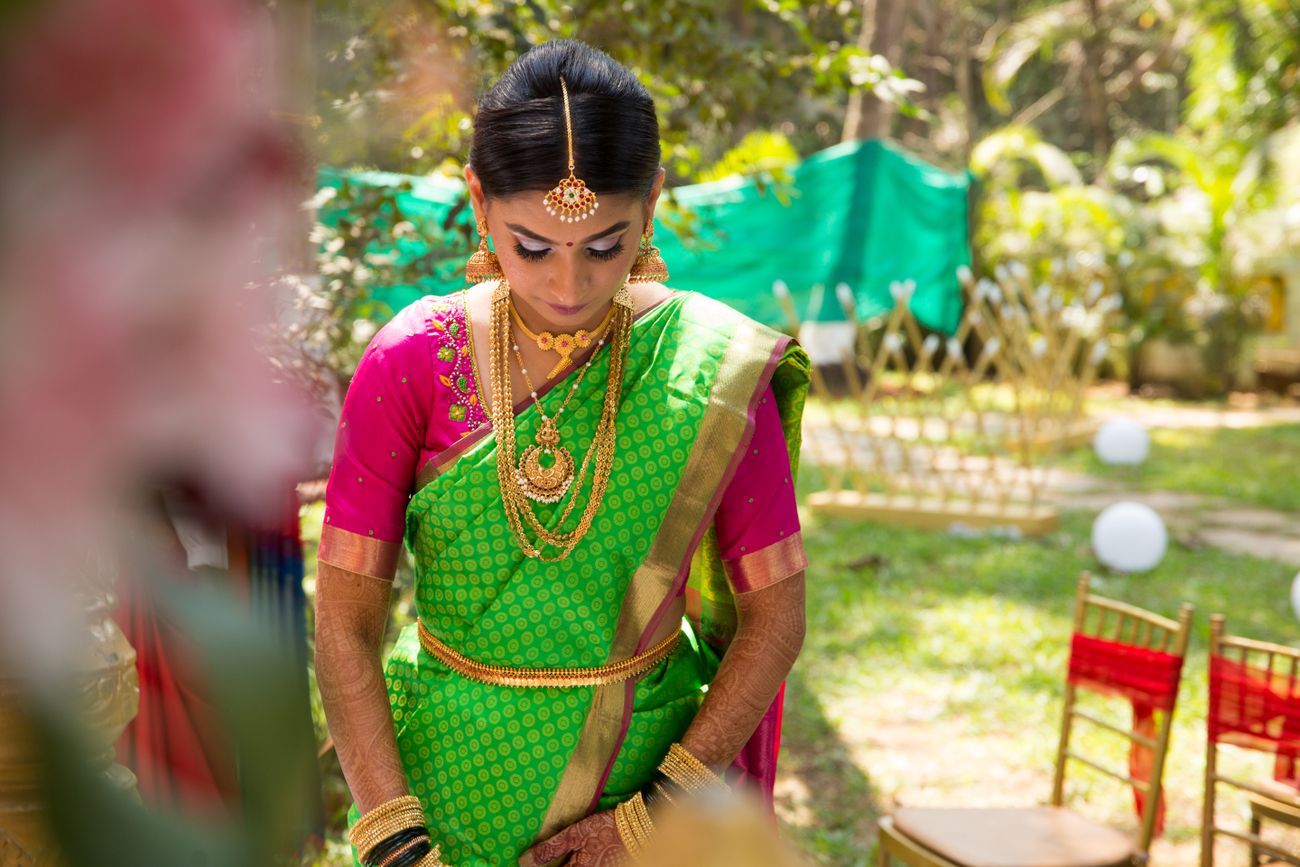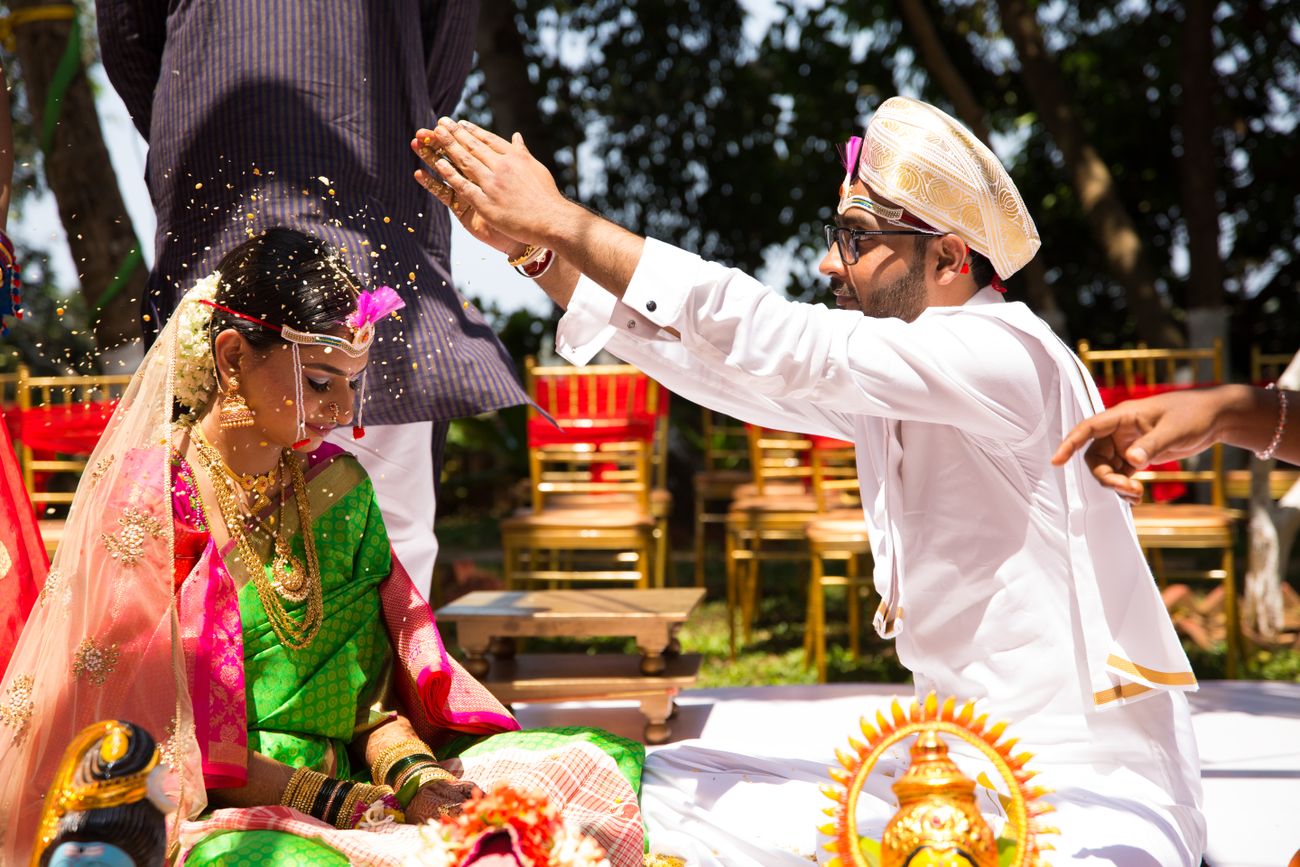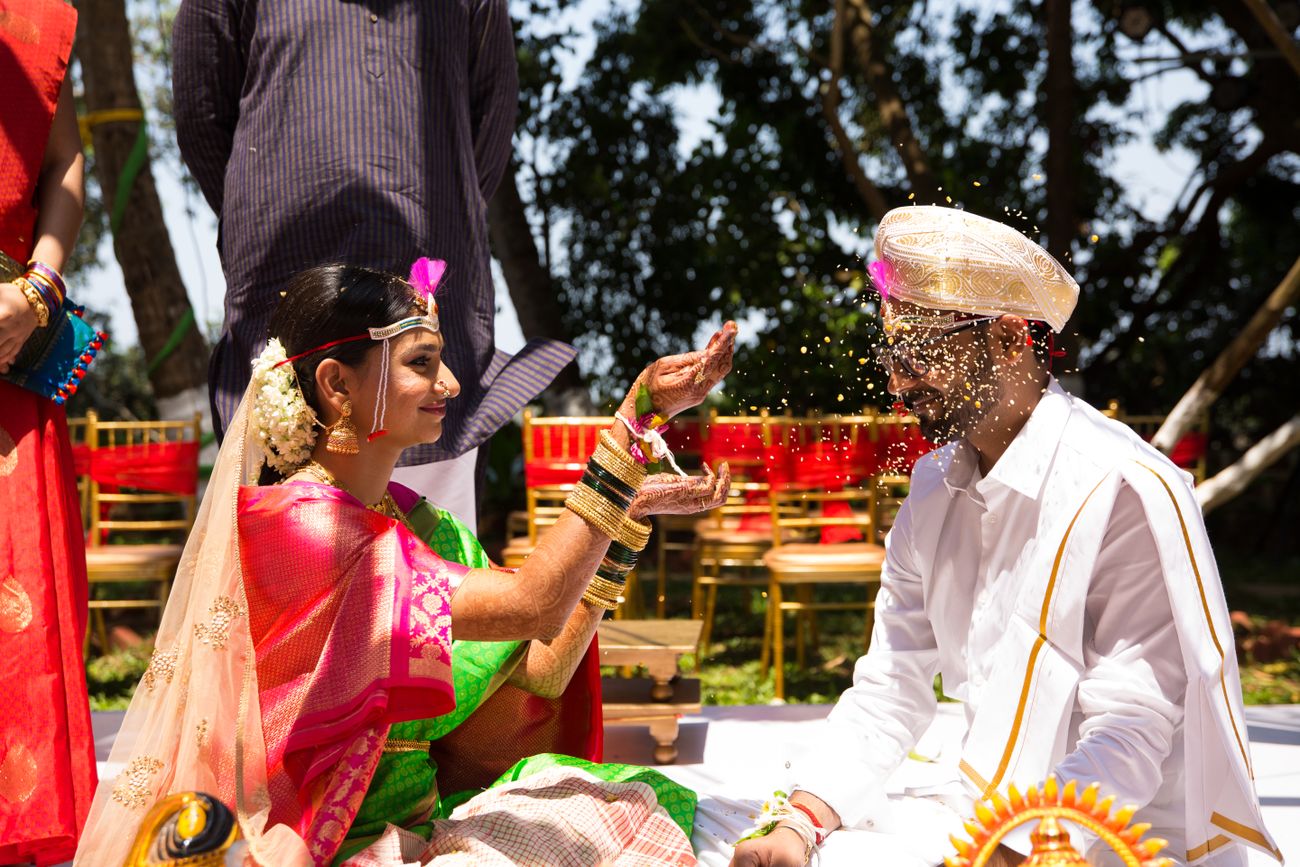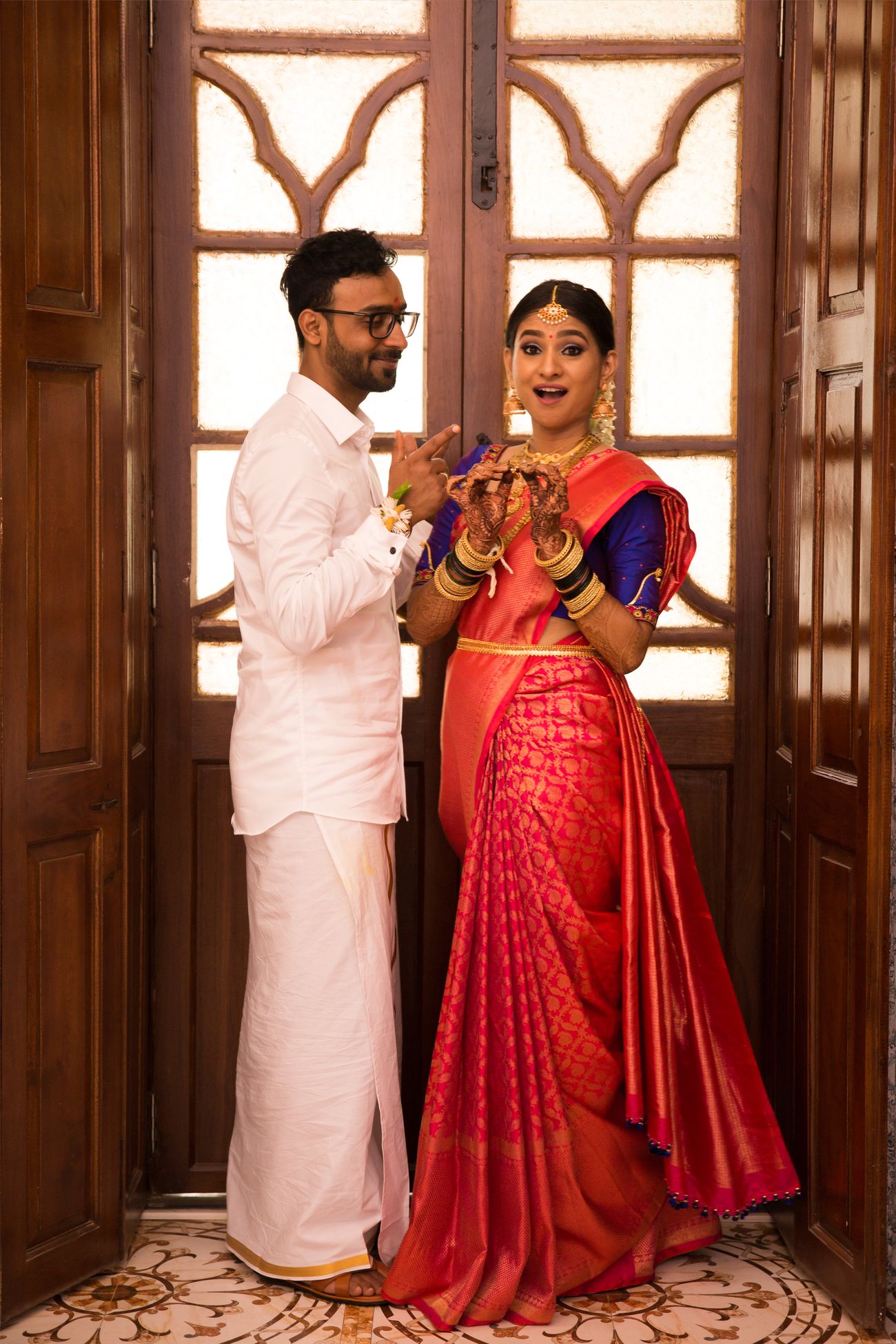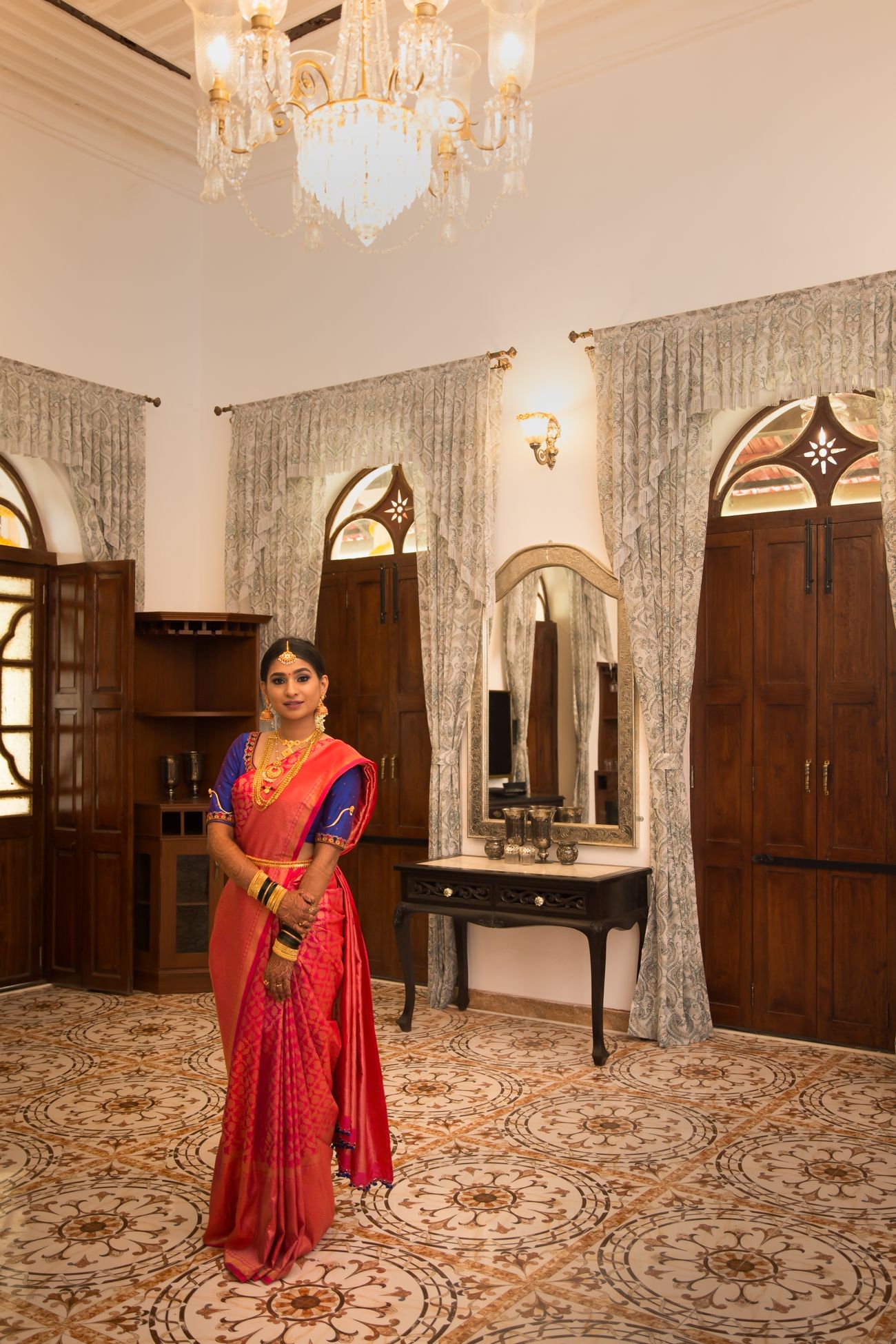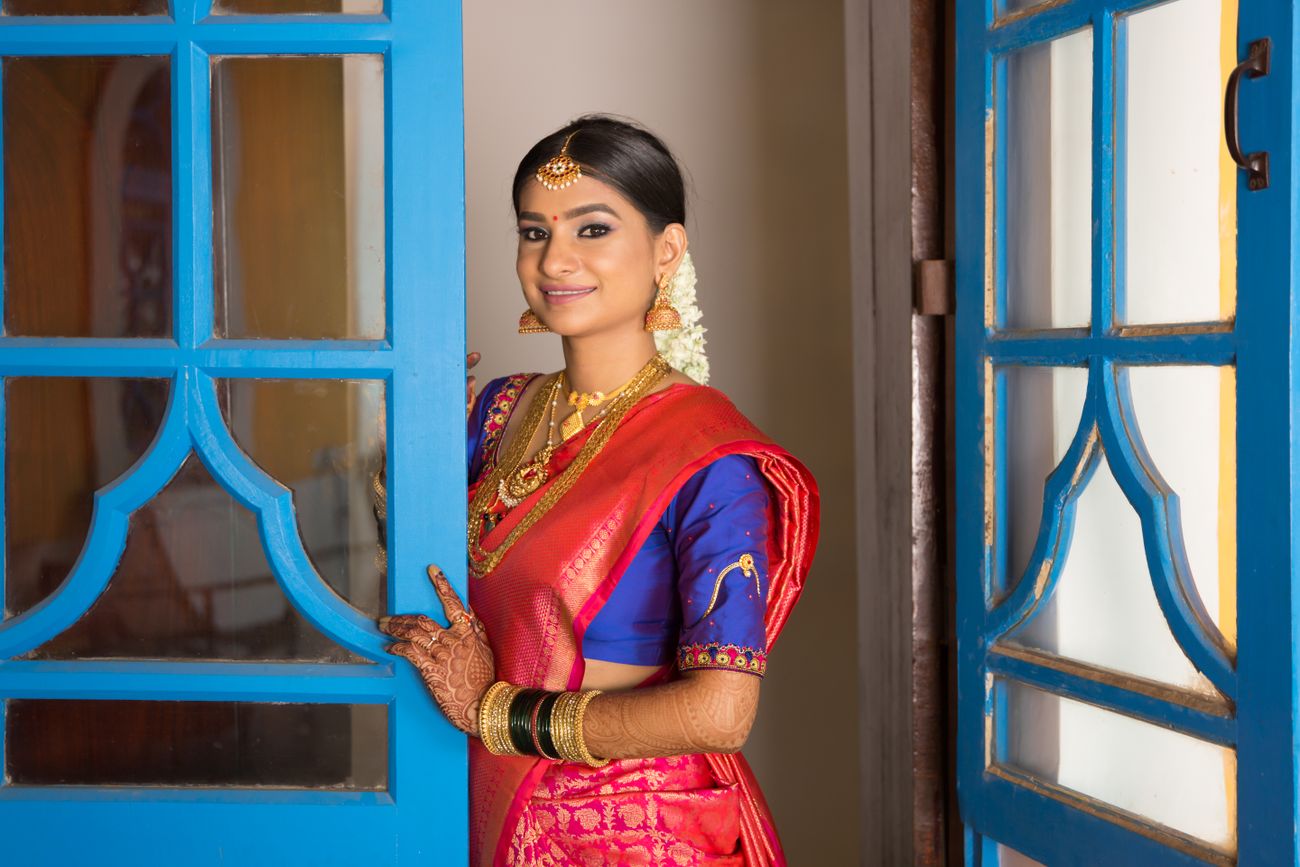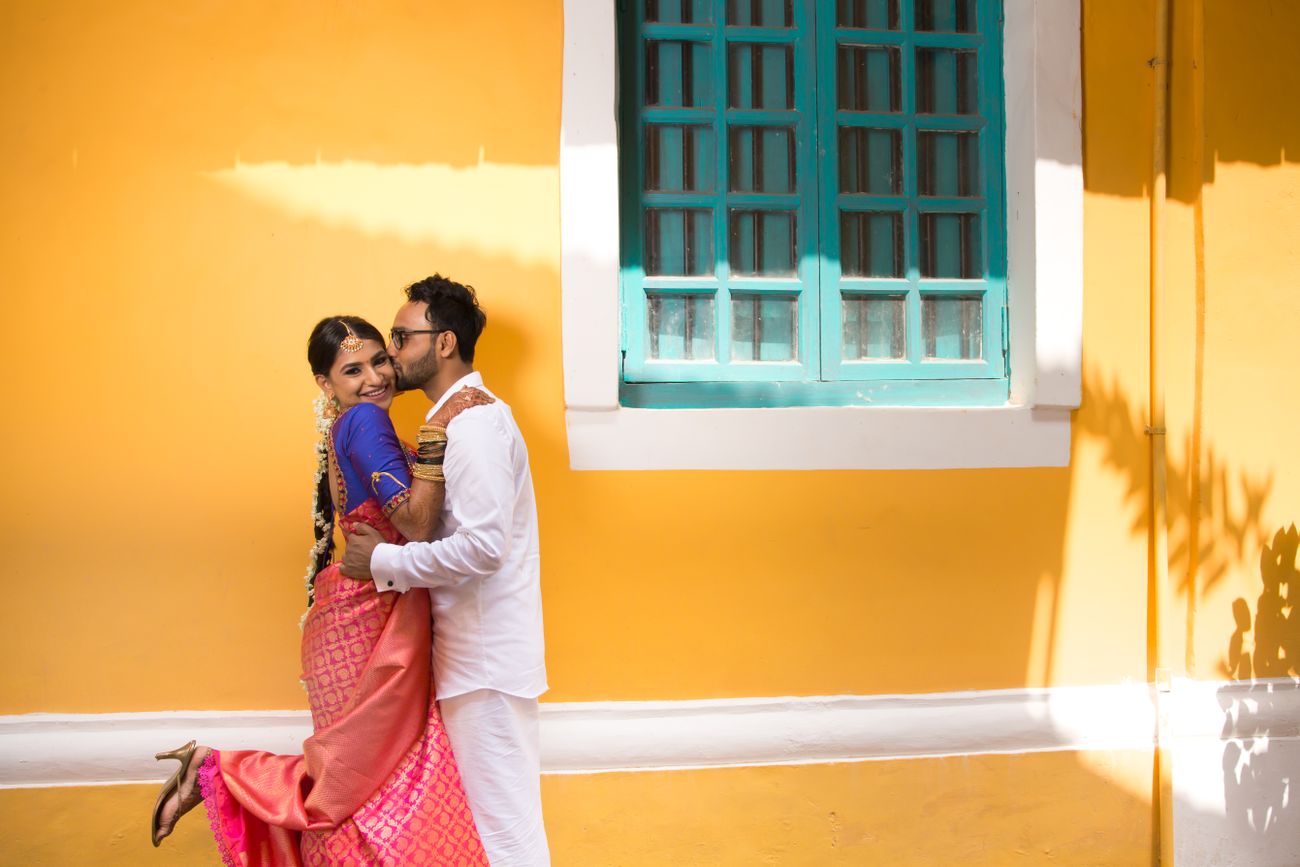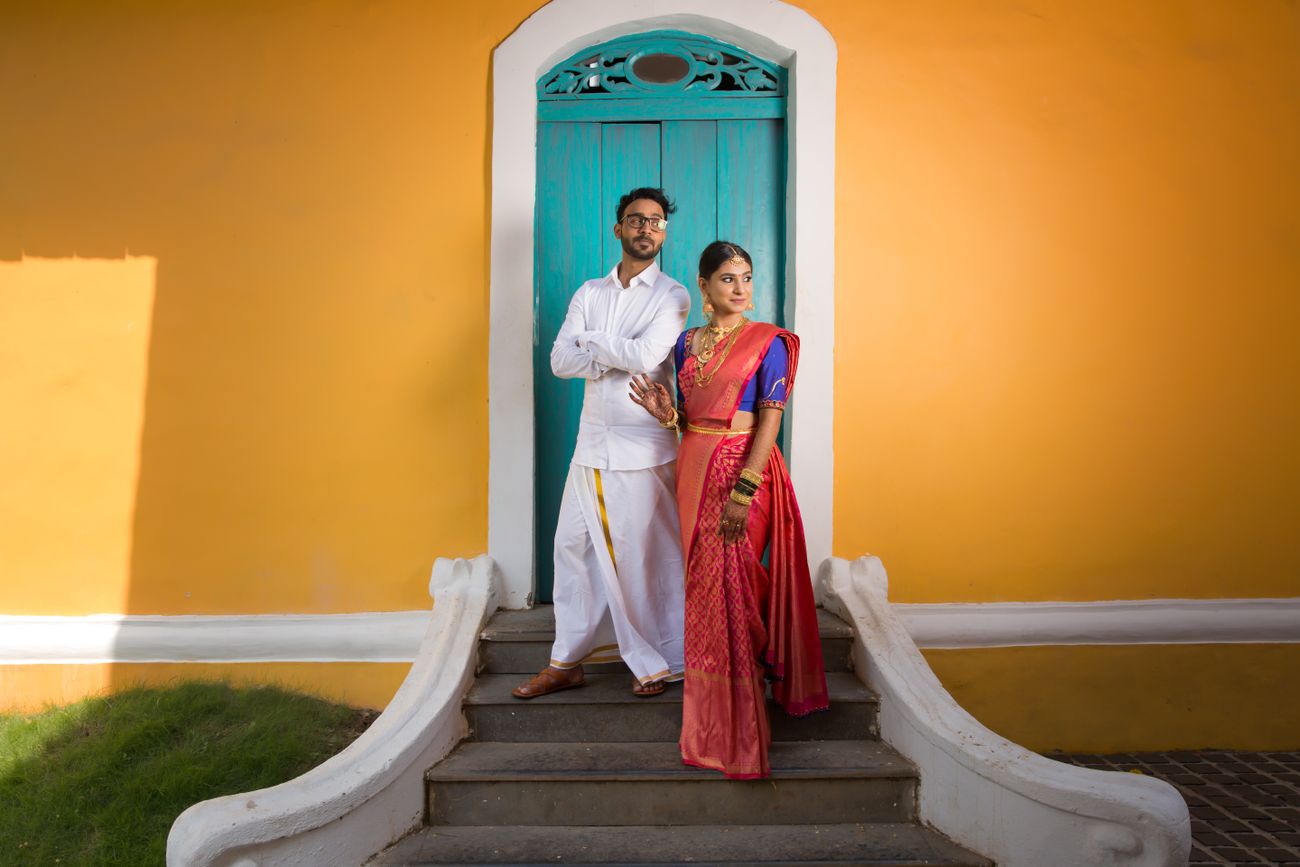 The North Indian Wedding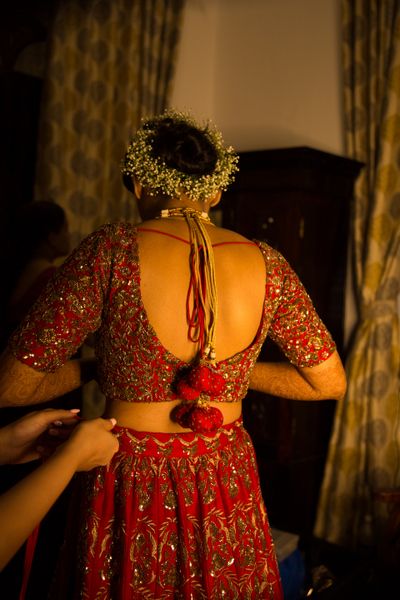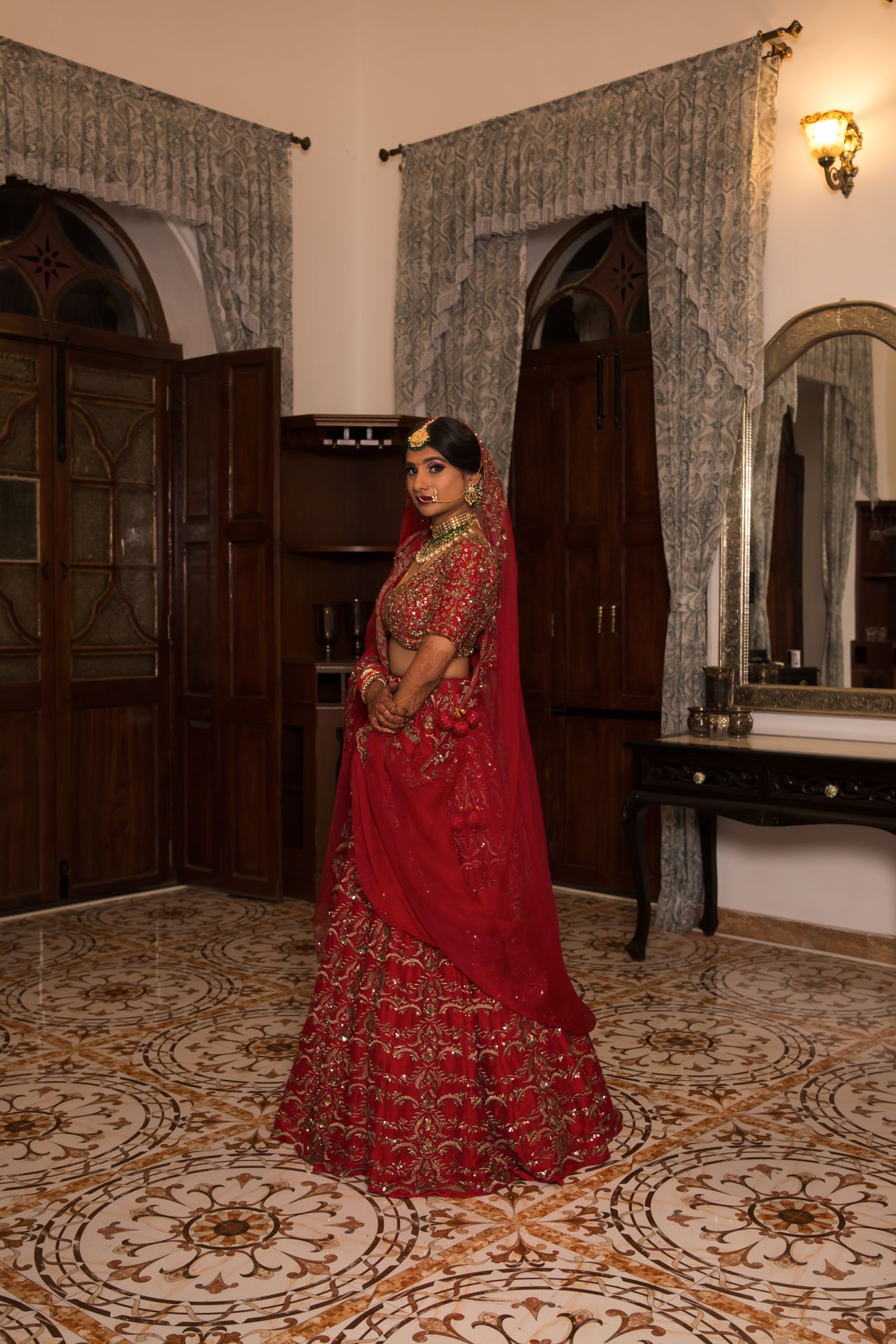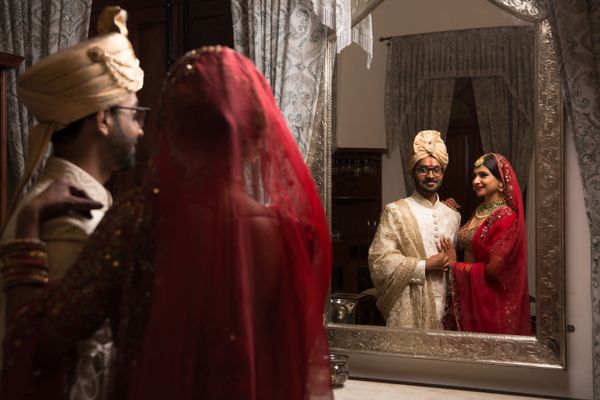 From The Bride: 
I must say how much the WedMeGood app has helped me finalize things a d compare prices. You guys are doing an excellent job helping people to plan their wedding through your app, right from comparing deals to finding the best reviewed vendor and learning from real wedding stories, the app is just perfect. You guys make life easy. Many thanks to you.
I got married on 22nd of April in Goa in a luxury vintage villa. Me and my fiance funded our entire wedding since I had no sources from home as I lost my father recently. We wanted to have a very small wedding where only 80 people attended from both sides, the ones who really knew who we are, how we met and who were genuinely happy that we were getting married. 
So the wedding happened exactly the way we planned. We had 80 guests. The villa accommodated only 25 people. So, we stayed in the villas and had our wedding in the lawns. There were two villas and both the bride and groom's family lived in each. It was like a wedding happening in our own backyard. Everyone were chilling, no pressure, no outsides at all. The entire property was booked for us. The guests stayed in the nearby hotels. 
Our wedding was a mixed culture wedding. The reason why I want you to share this story because there are many people who end up getting stressed about their wedding and many brides depend on families for doing everything. I think brides and grooms just need to chill, plan everything on their own! All you need are your thoughts, and the WedMeGood app in your phone baby, and you can make magic happen! 
Our families travelled to Goa together, lived in the same property with no outsiders; chilled, cried, and had a gala time with us! It was like we were in our own world of joy. 
Vendor Reviews: 
Abhishek Marathe did a fantastic job and was so seamless in his work. He clicked beautiful candids and made everyone love his work. Literally everyone is my family were so very happy with his work and he even gave the pictures on time.
G& C Decorators: Excellent work, quality and customer satisfaction is their priority. Geoffrey is so kind and patient, not once he said no to whatever we asked. He made it all seem so effortless. He doesn't crib about money, he believes in customer service more than anything. We are so happy that we found you to do the decor for our wedding. thankyou so so much Geoffrey. he did a great job with decor too. everything was so good and in place. nothing to complain about at all. if you want a stress free wedding having good vendors is the most important thing, G C decorators is all you need. we cant thankyou enough for your work in our wedding. thankyou very very much. 
Vendors: Venuue: NK Villa, Casa De Sherose, Goa; Makeup Artist: Zeba Sheriff ; Photography: Shalini Siva Prasad; Videographer: Abhishek Marathe Photography★ 4.9 ; Wedding Decor: G & C Decorators★ 4.6 ; Wedding Planner: Tanushree Patil; Bridal Outfits: Astha Narang★ 4.3 (Wedding), Rianta's★ 4.7 (Sangeet); Wedding Catering: Annapurna Caterers★ 5 ; DJ: Iyaz Khan