A Pink & Yellow Mehendi Event : Bride Zarneen
BY The WMG Bride | 02 Feb, 2014 | 14579 views | 2 min read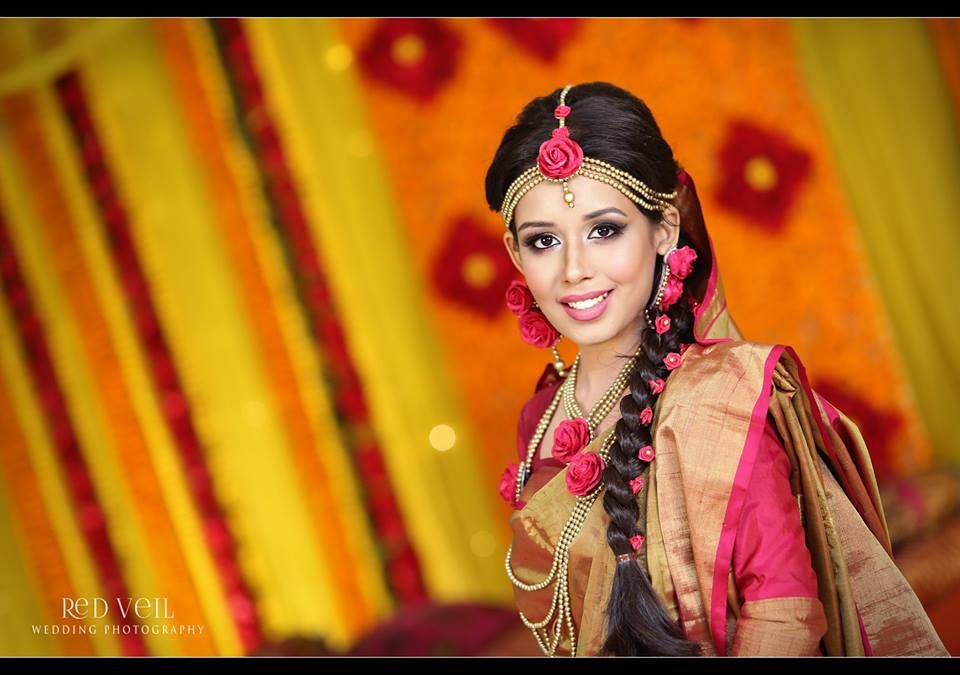 OK i get it- you love the whole flower jewellery trend and want to wear it for your mehendi as well. But lets take a feather or two from our gorgeous bride Zarneen's cap to really learn how to wear this effortlessly because believe me more often than not it can go horribly wrong. (Case in point- recent wedding i attended where i honestly did not know whether I was congratulating a bride or a planter).  However im not sure I have ever quite seen a bride wearing paper -flower jewellery and carrying it off the way Zarneen is - it looks absolutely gorgeous!!!
The thing with real flower jewellery is that because they are natural flowers you cannot really control the shape and size, so a lot of times you have this huge sunflower right in the middle of the head as a tikka! But these paper mache roses in candy pink strung together with gold beads are so gorgeous they really add to the whole charm !
From the  bride ...
Zarneen says  " These are quite common in Bangadesh (where she is from). People use real flowers too, but sometimes it gets too hectic to go out and arrange for real flower jewellery before the wedding, and with the political unrest you dont really want to take a chance. So a lot of places sell these paper- flower jewellery sets in a lot of colors. You can totally re-use them too !."
Me thinks it absolute genius!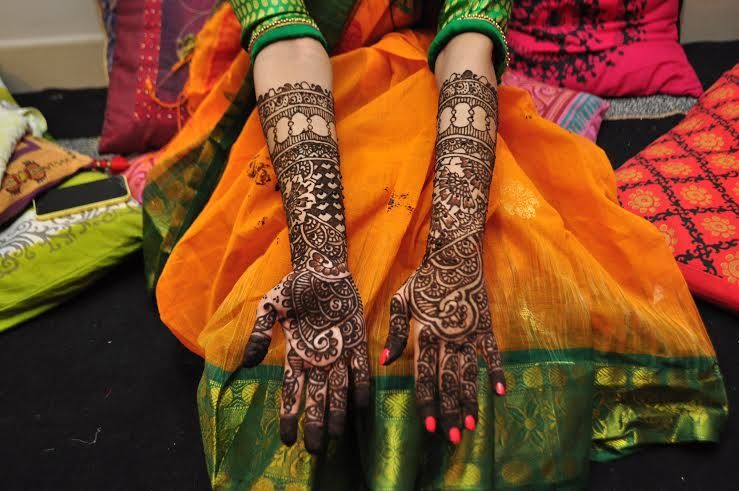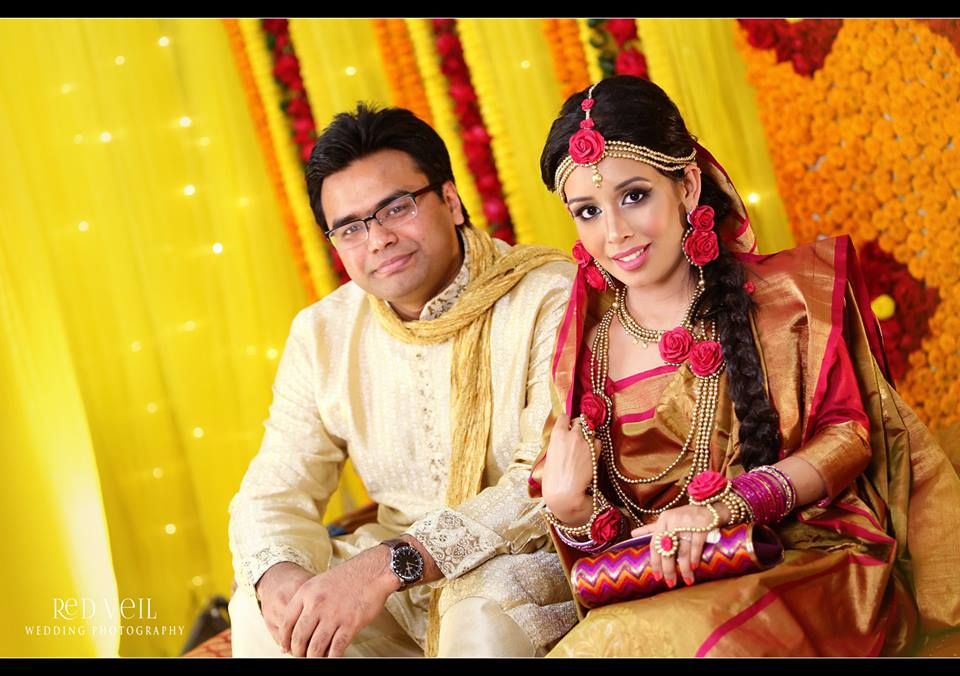 Other jewellery options for mehendi
1. Gota Jewellery (Latest thing to hit the market and available in FB shops!)
2. Hairbands and bracelets made of wood wrapped in embroidered cloth (Sabyasachi Style)
3. Beads !
Photography by Red Veil Photographers in Dhaka
We are now 10 days away from our big launch!
XoXo, The WMG Bride