A Stunning Manesar Wedding With The Bride In A Pink & Ivory Lehenga
BY Aakanksha | 31 May, 2019 | 5089 views | 6 min read
Pretty decor? Check! Stunning outfits? Check! Unlimited fun? Double check! It is really heartwarming to see the couple have a gala time at their wedding! After all, it is a celebration of their love first and foremost, isn't it? Well, this couple sure had a great time celebrating their love and their amazing chemistry was a clear winner here. The bride wore a gorgeous pink and ivory bridal lehenga for the wedding, and an equally pretty bottle green outfit for her Mehendi. Her mehendi outfit was a clear winner for us, why? Well, because it had pockets! Their adorable moments, full of love and laughter, were captured perfectly by Moving Pictures★ 5  
Meet Aakriti and Abhinav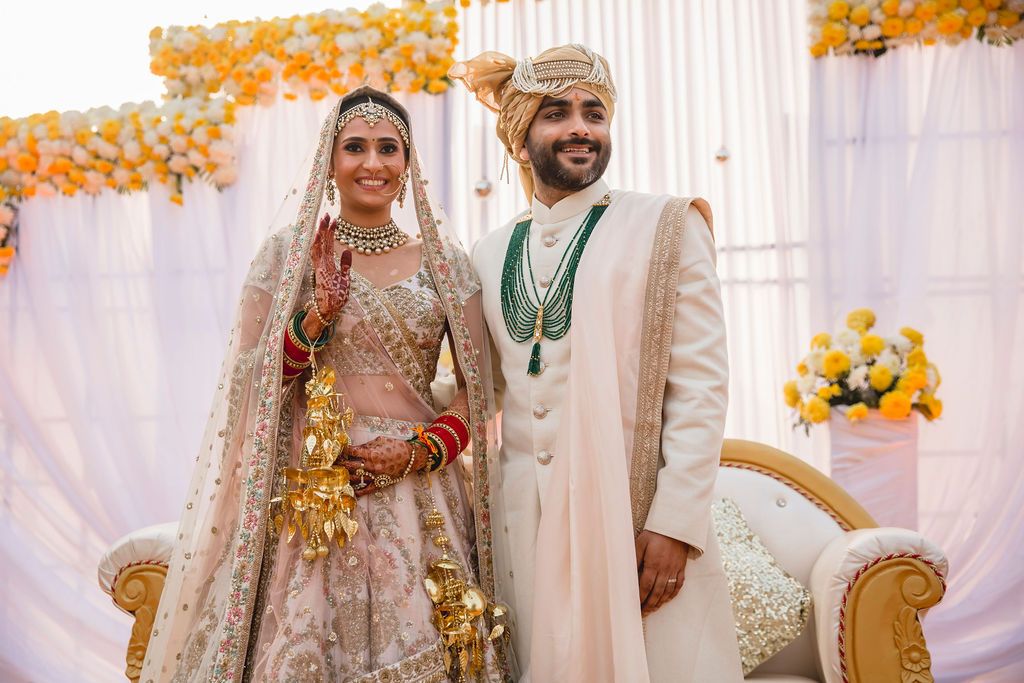 Akriti tells us how long they've been dating, and their super adorable love story, "Abhinav and I have been dating since 2014 and met when we moved to Dubai to pursue our MBA. We got to know each other cause he wouldn't study and I was practically his tutor. A few months into uni, we started dating and it was something that was definitely 'not' meant to be, lol. We were just so different. He was this crazy always hyper guy, and I was a more subtle, chill, calm girl. But, somehow we got along, and just took things as they came, and before you know it we were married. Both Abhinav & I work in marketing in Dubai today."
The Mehendi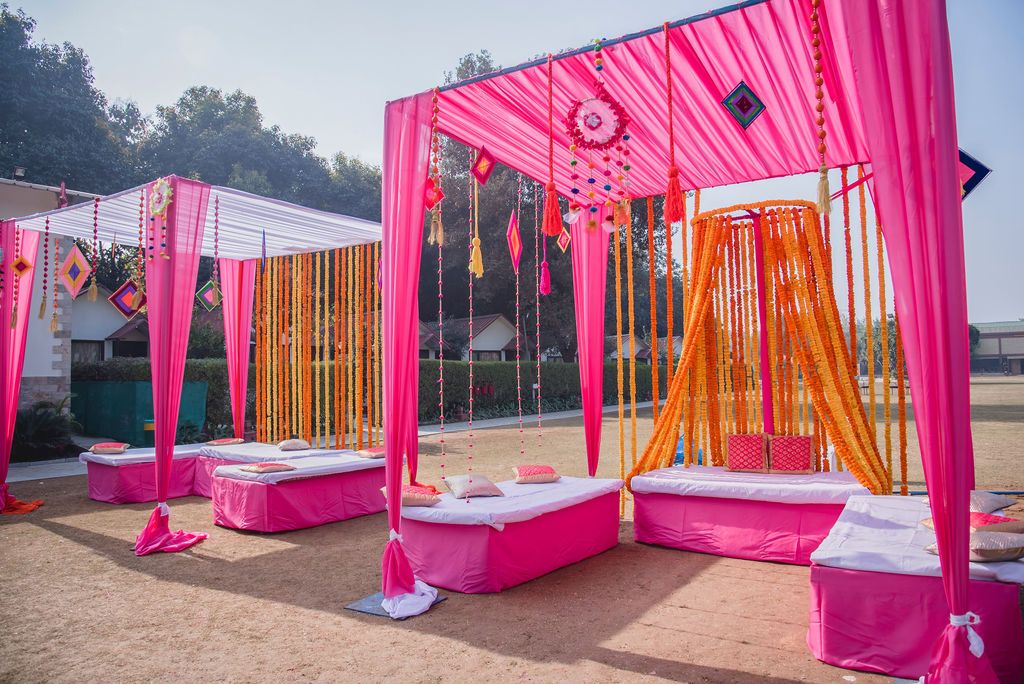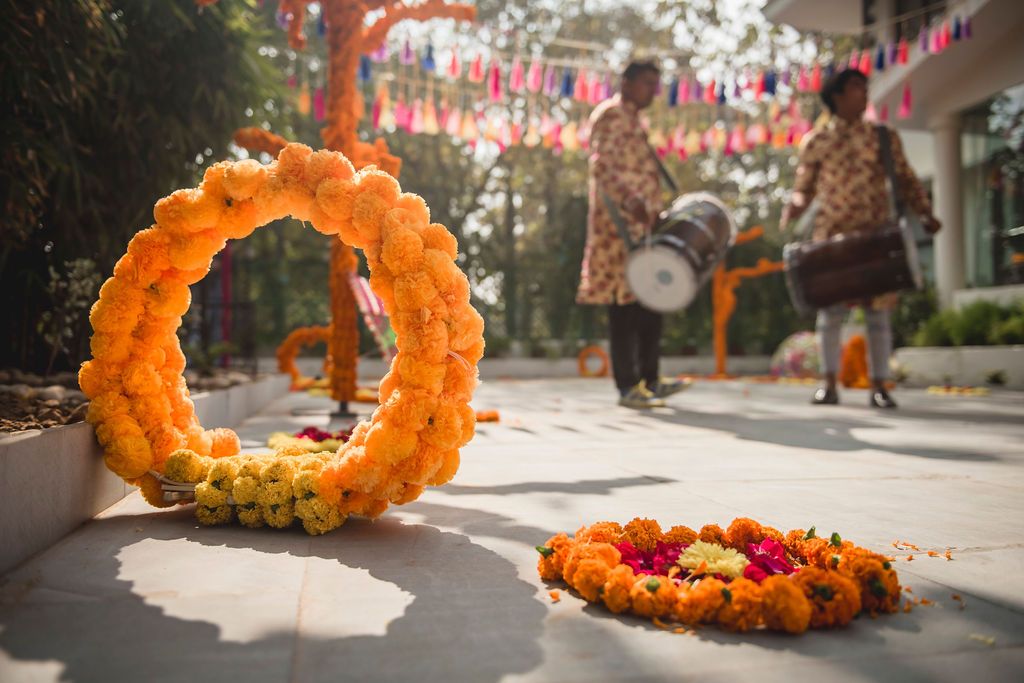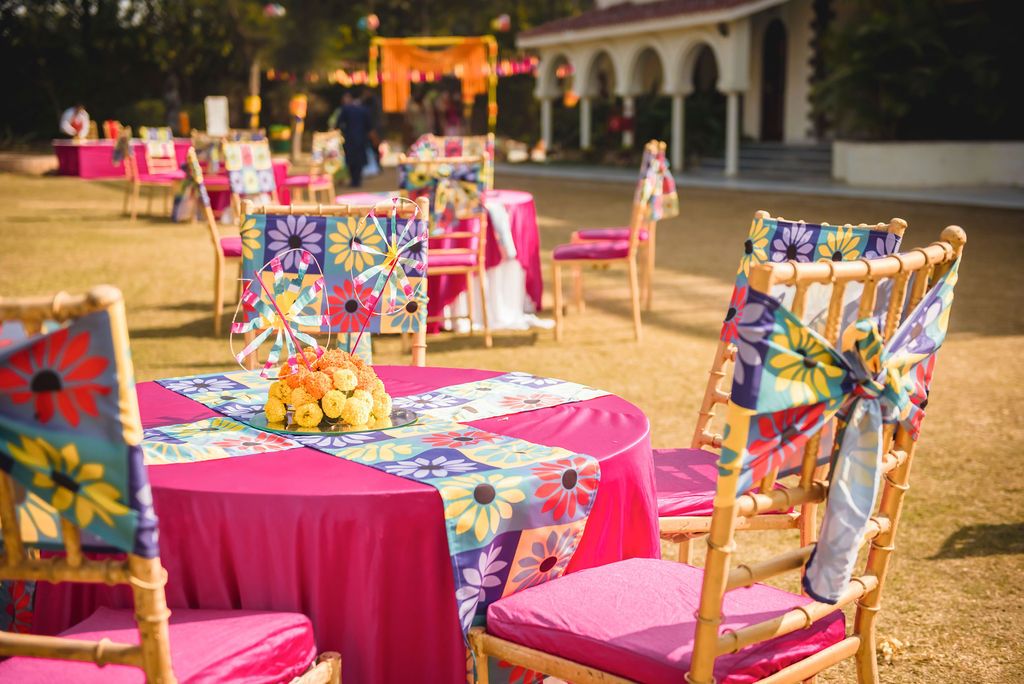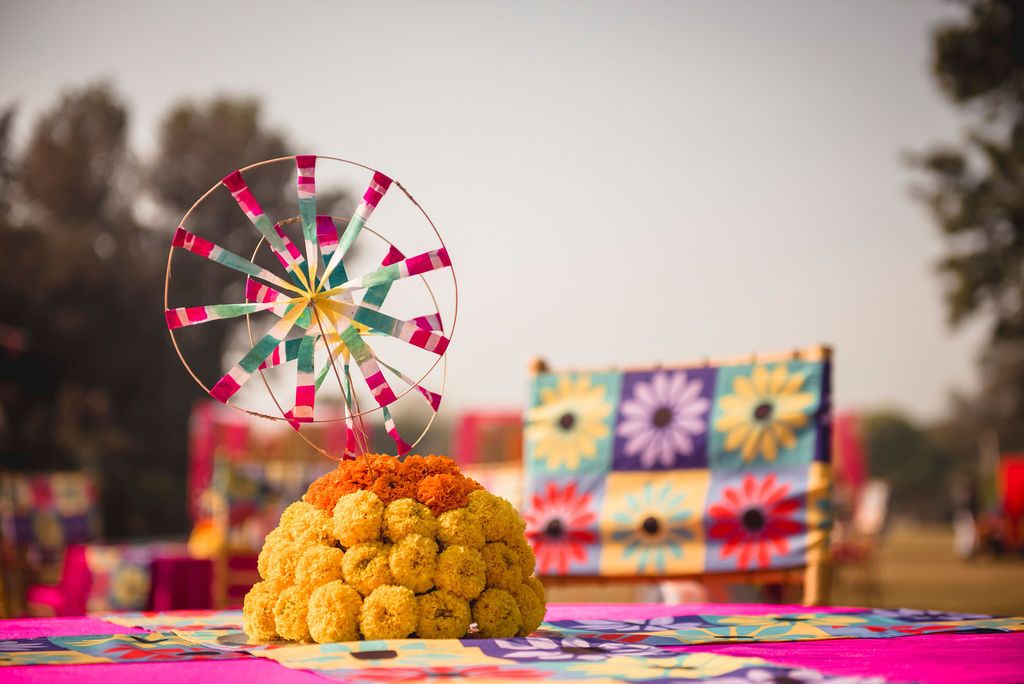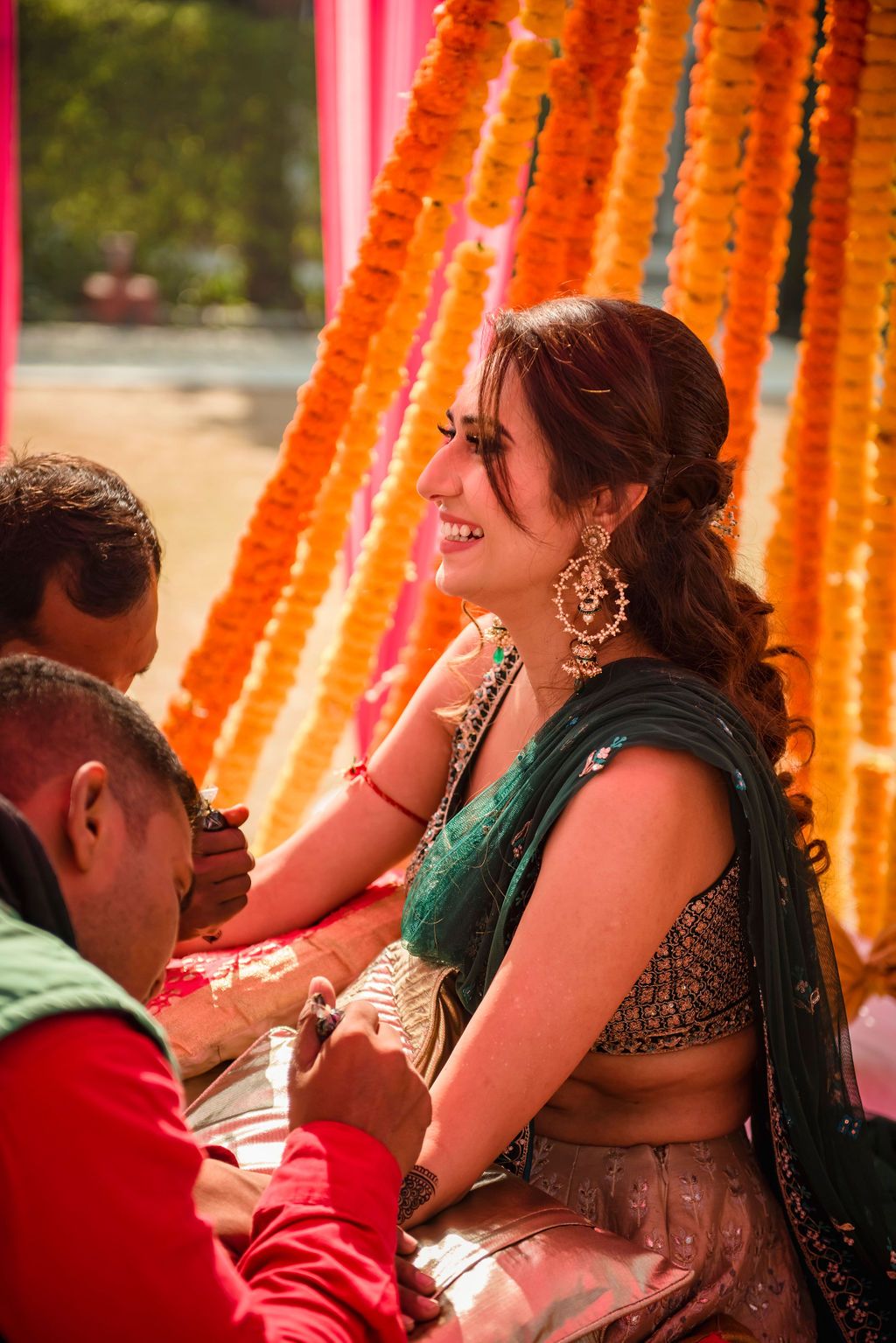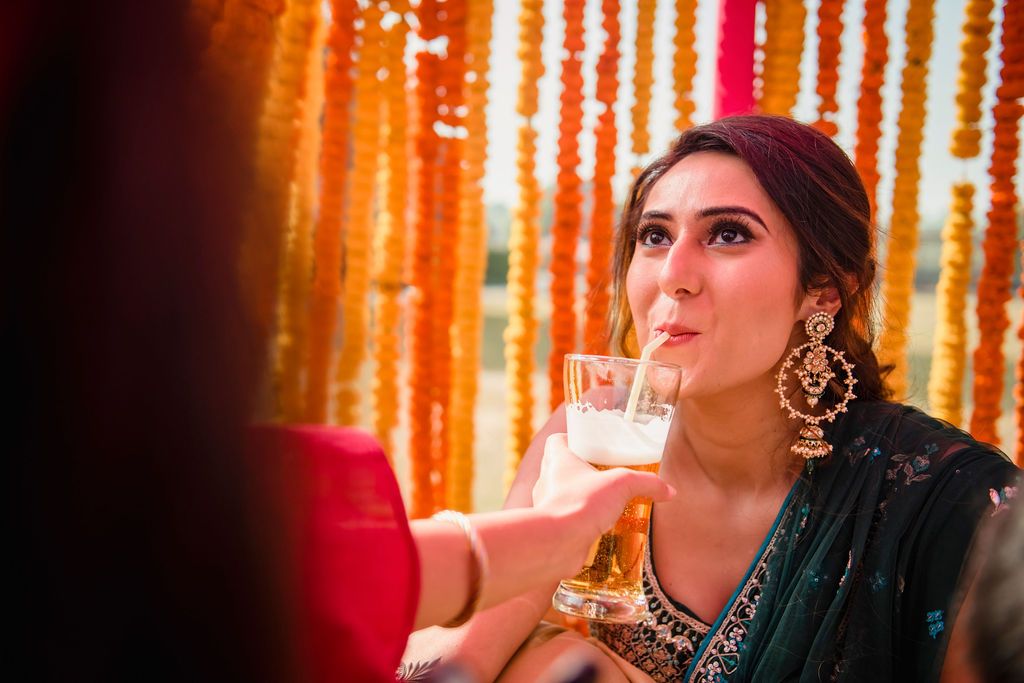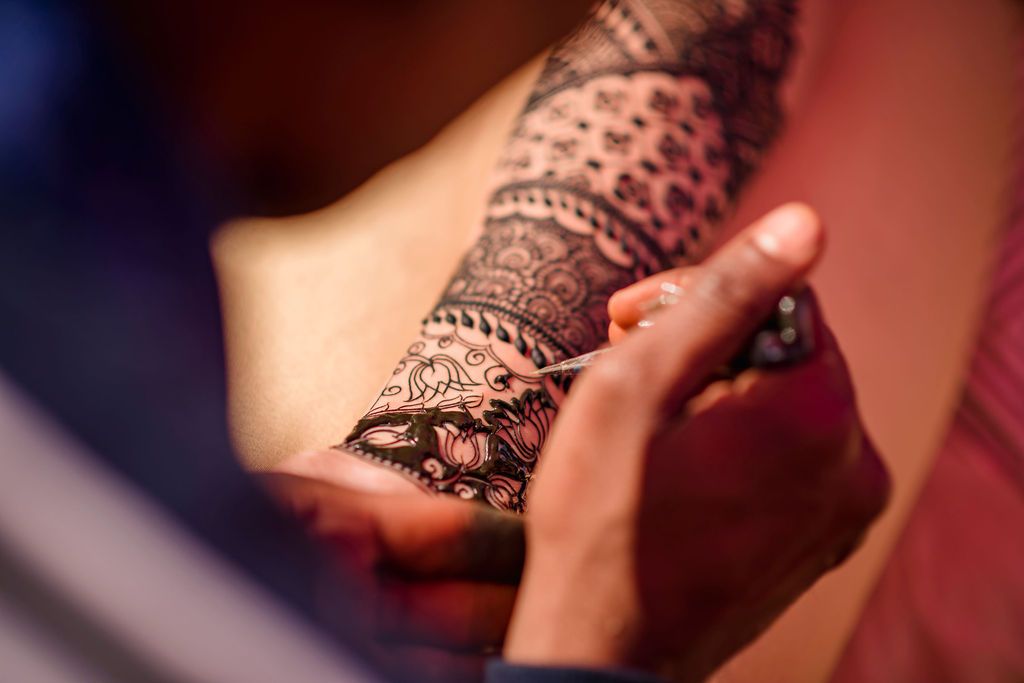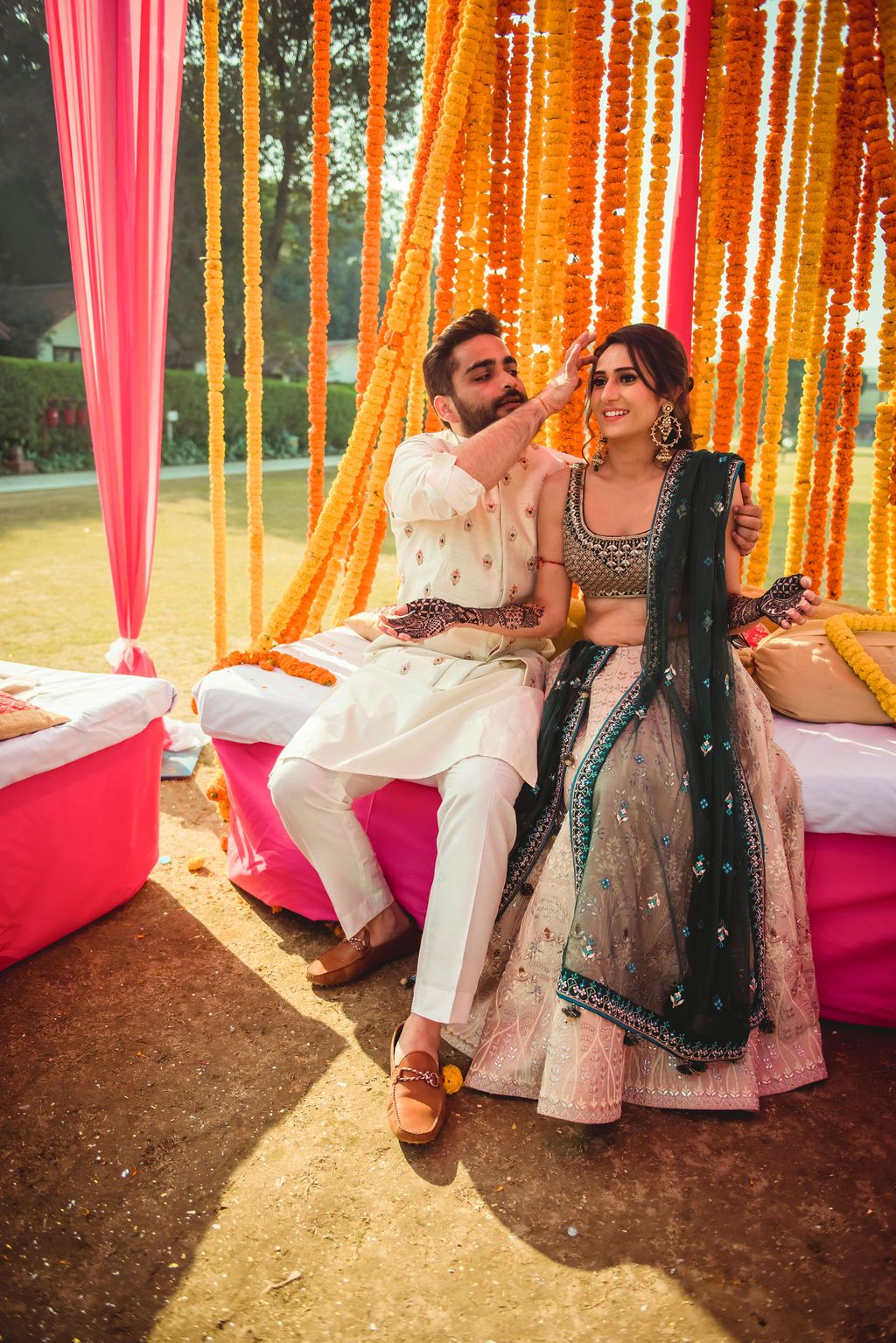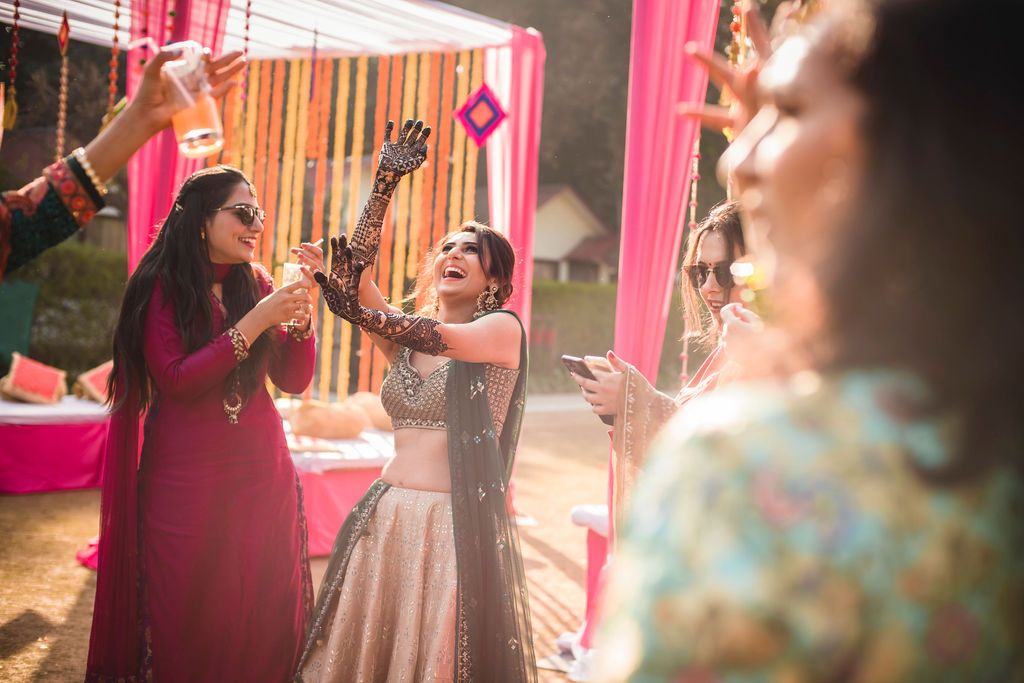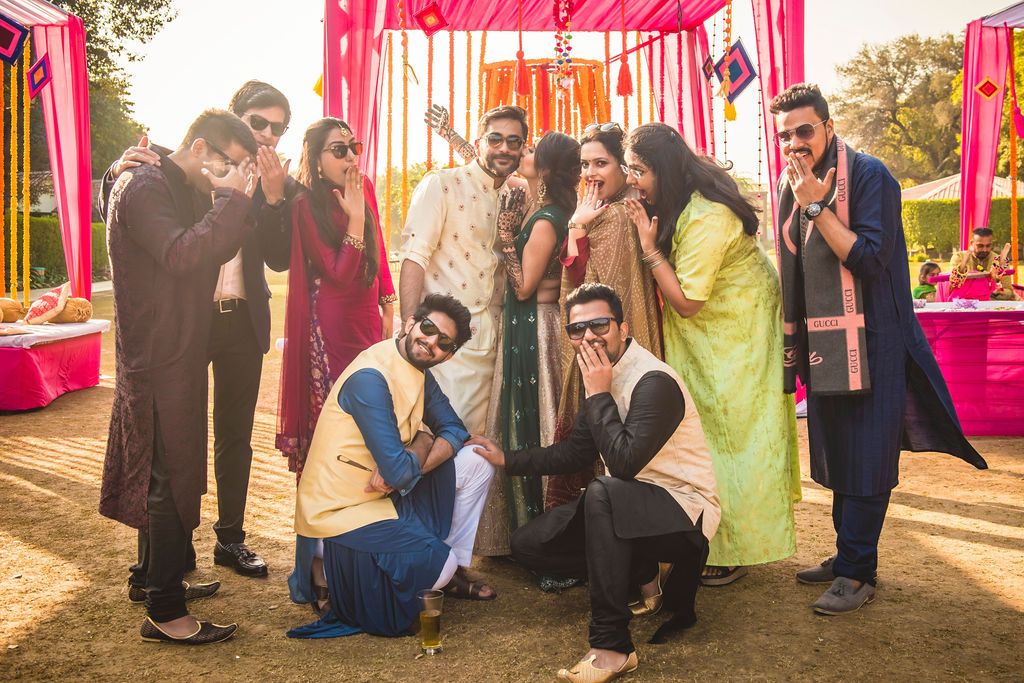 The Wedding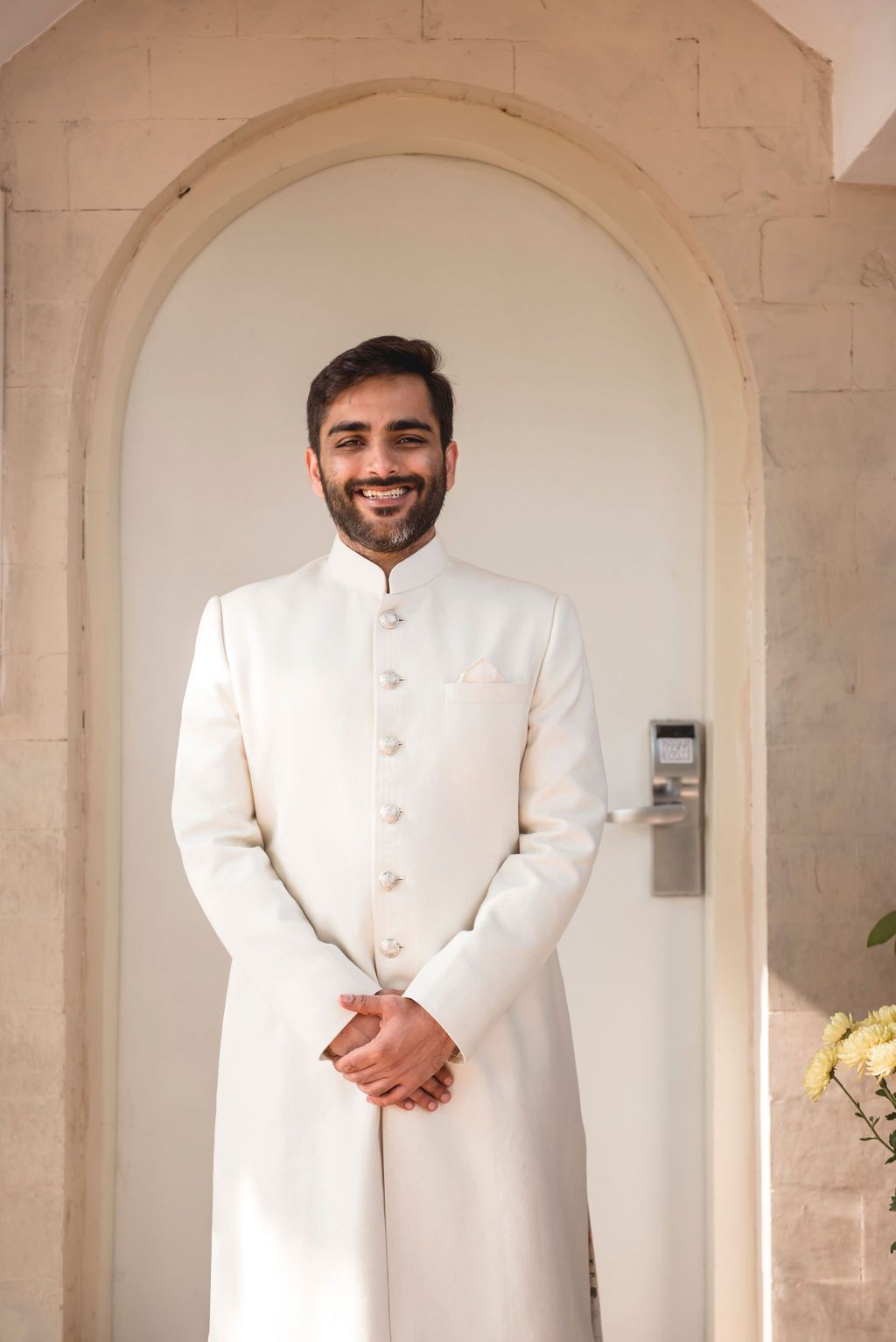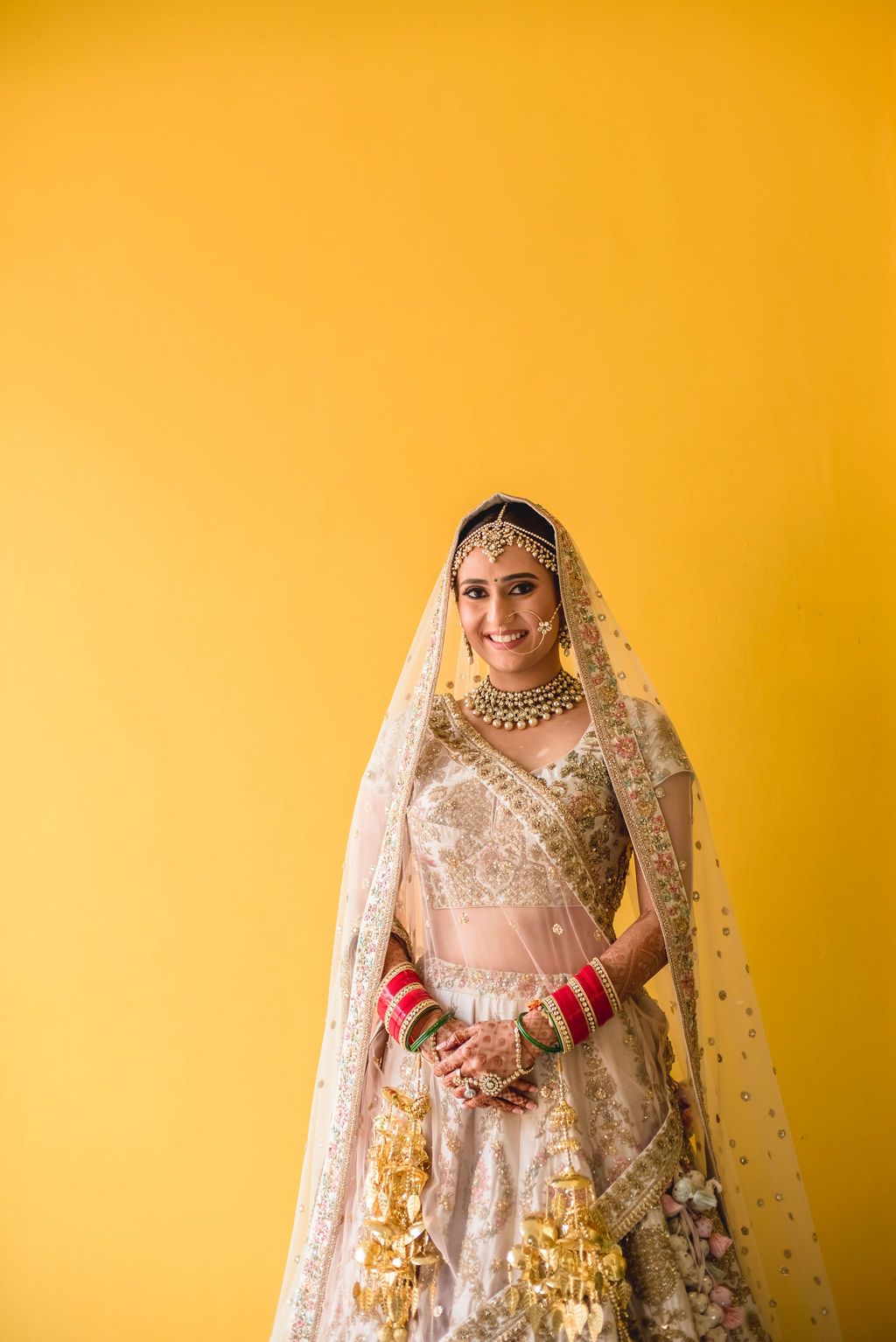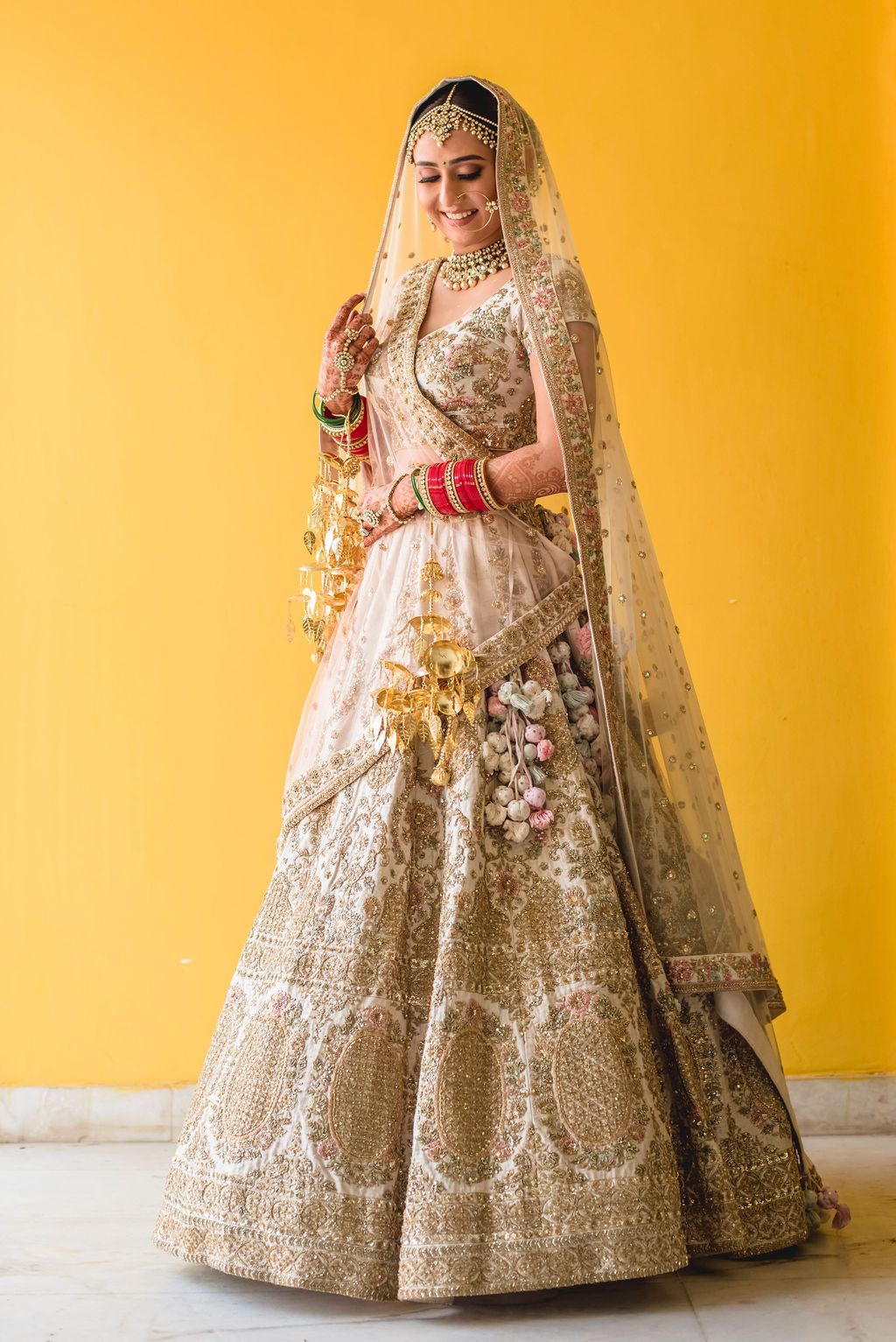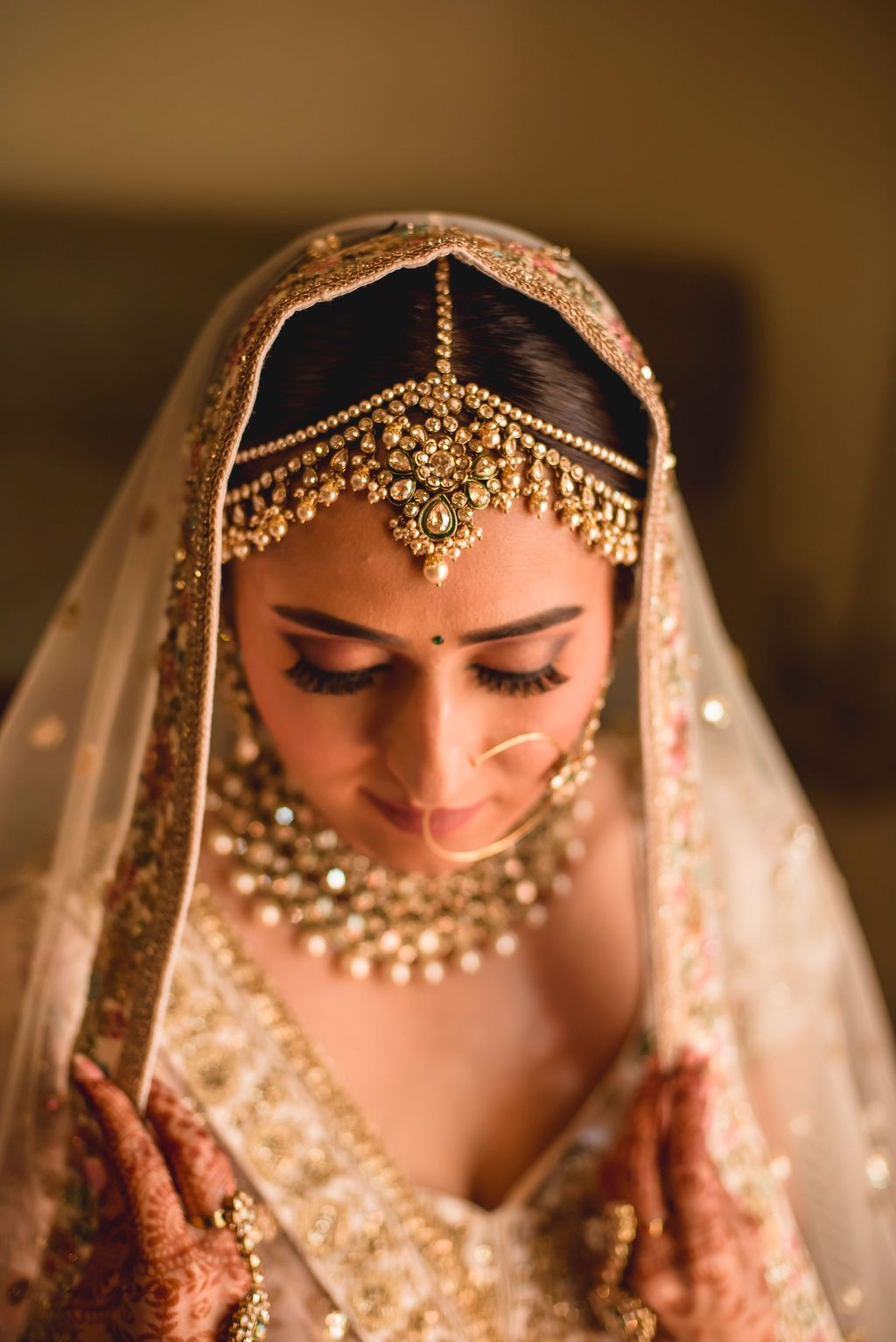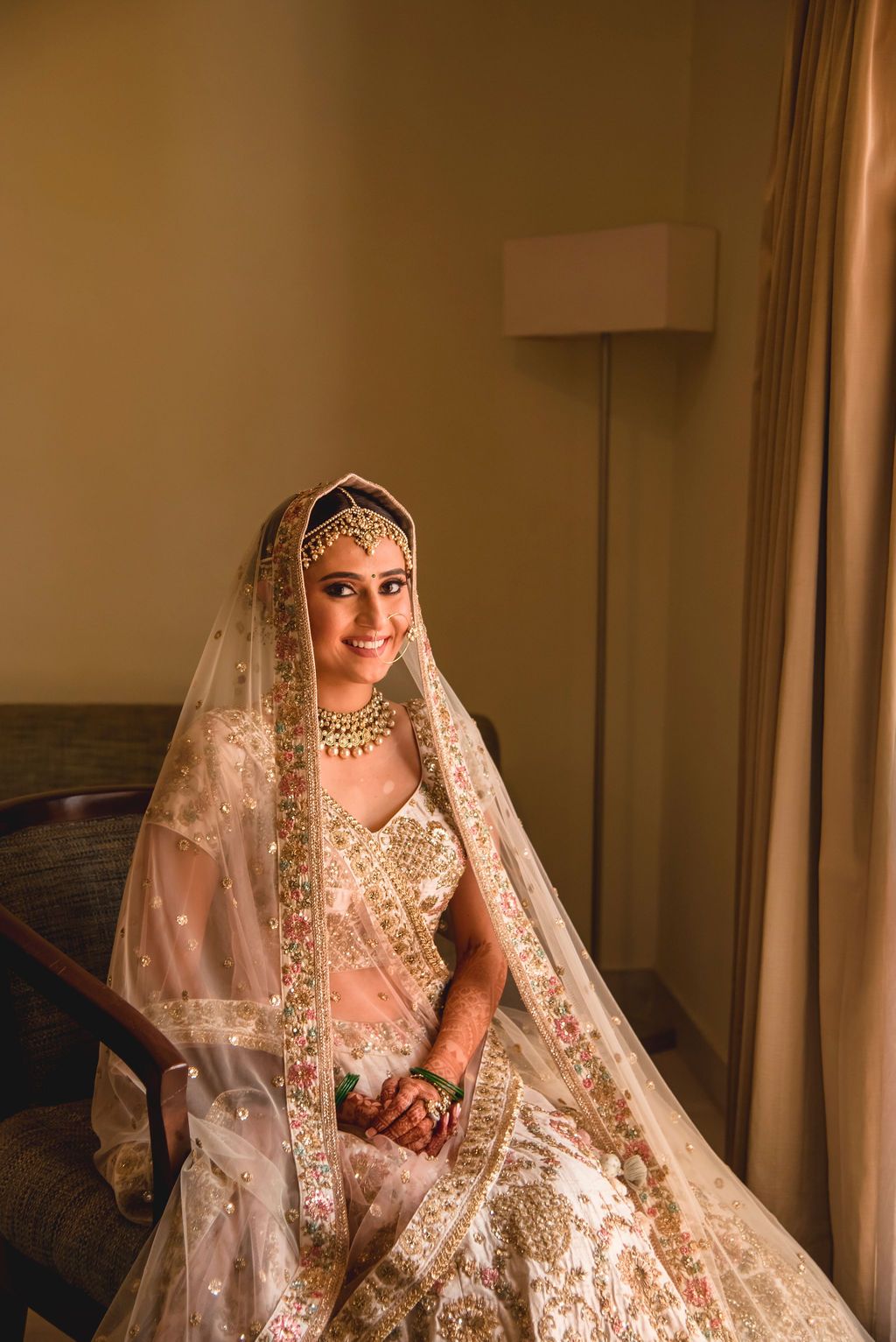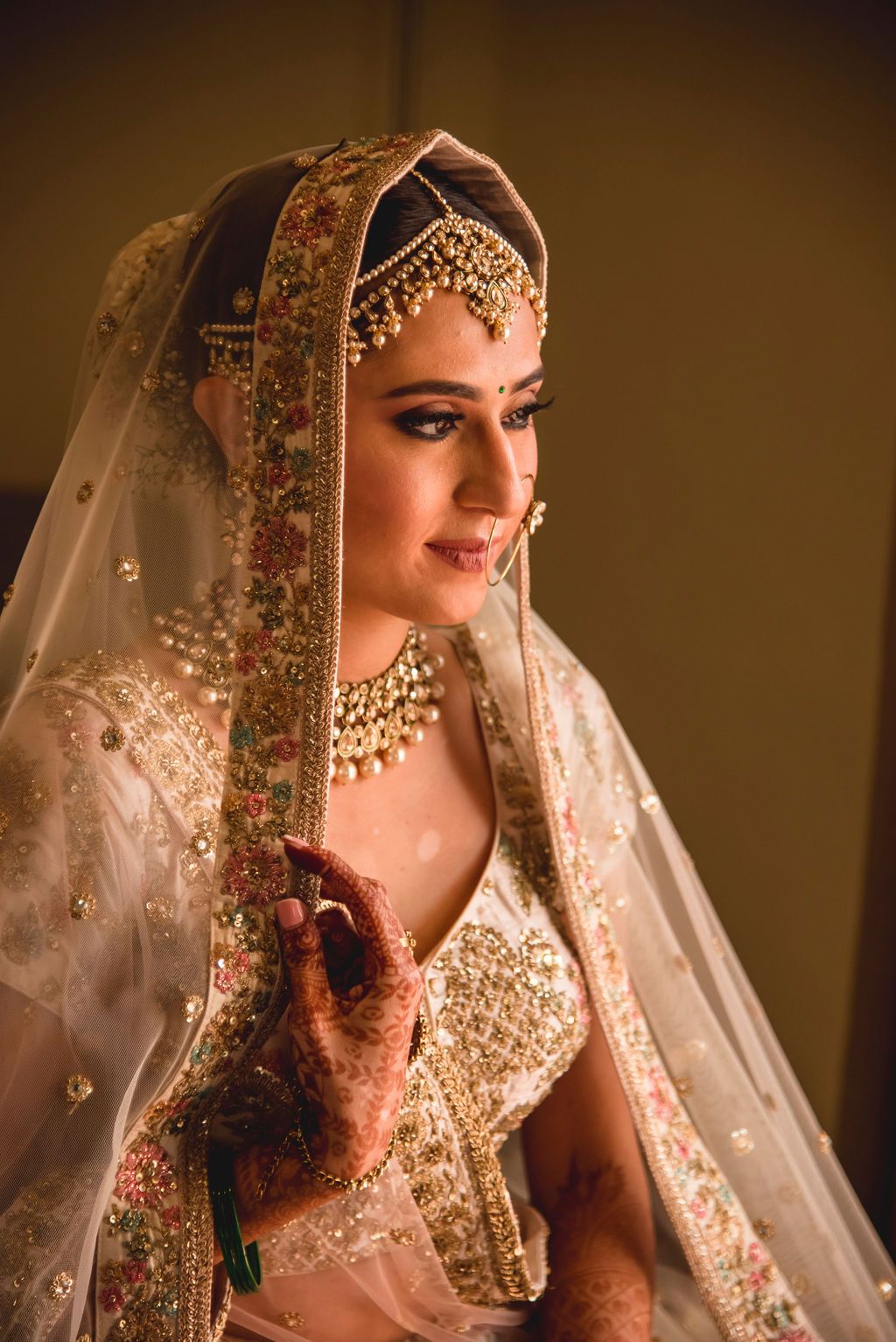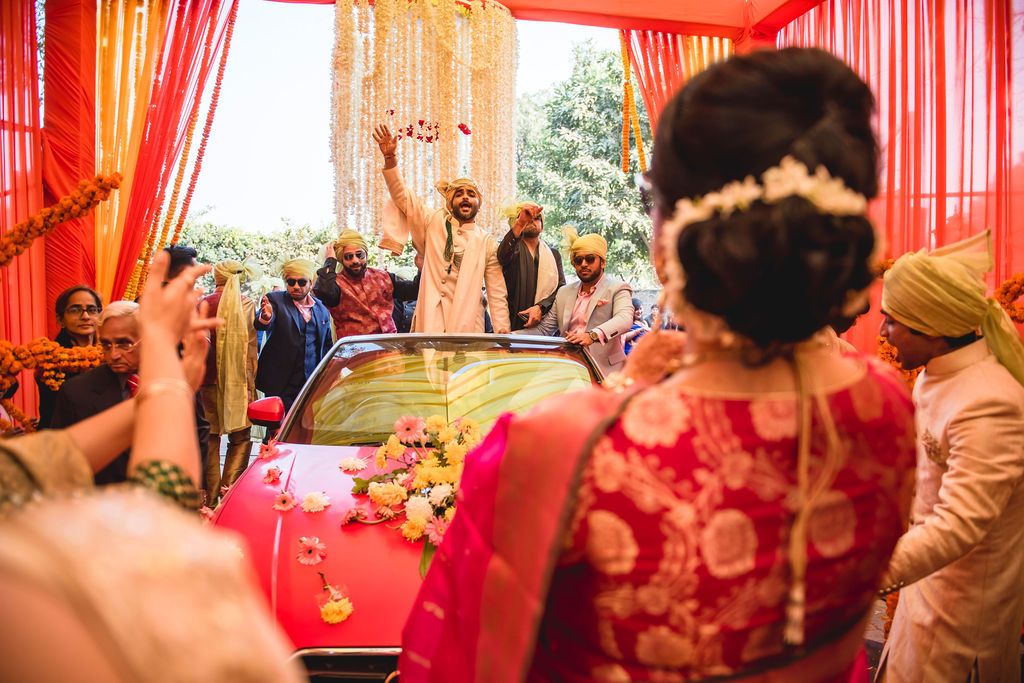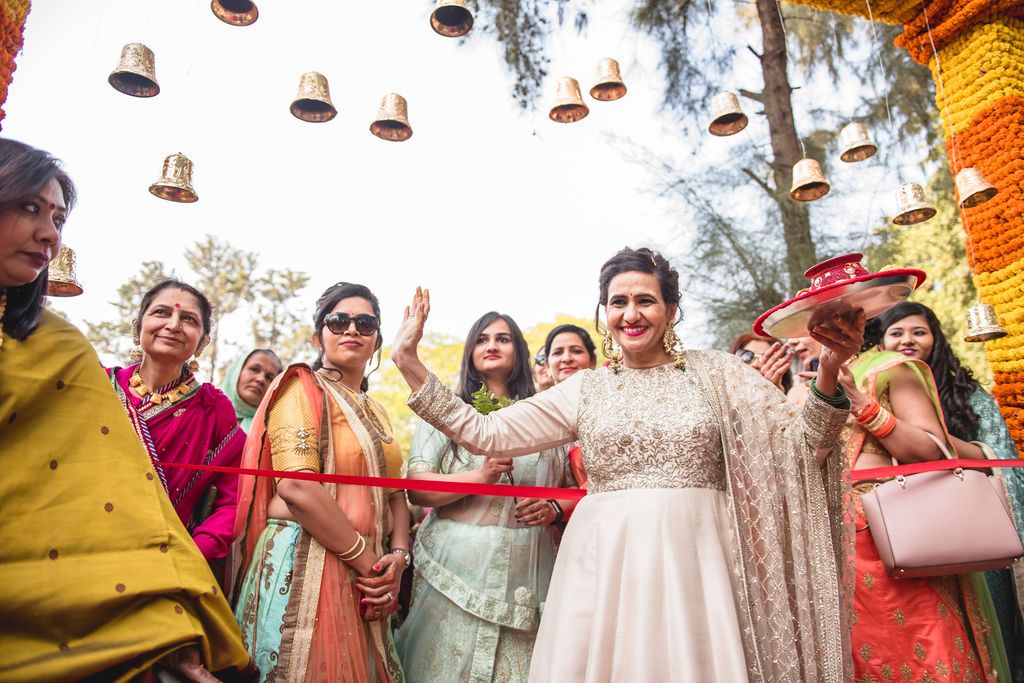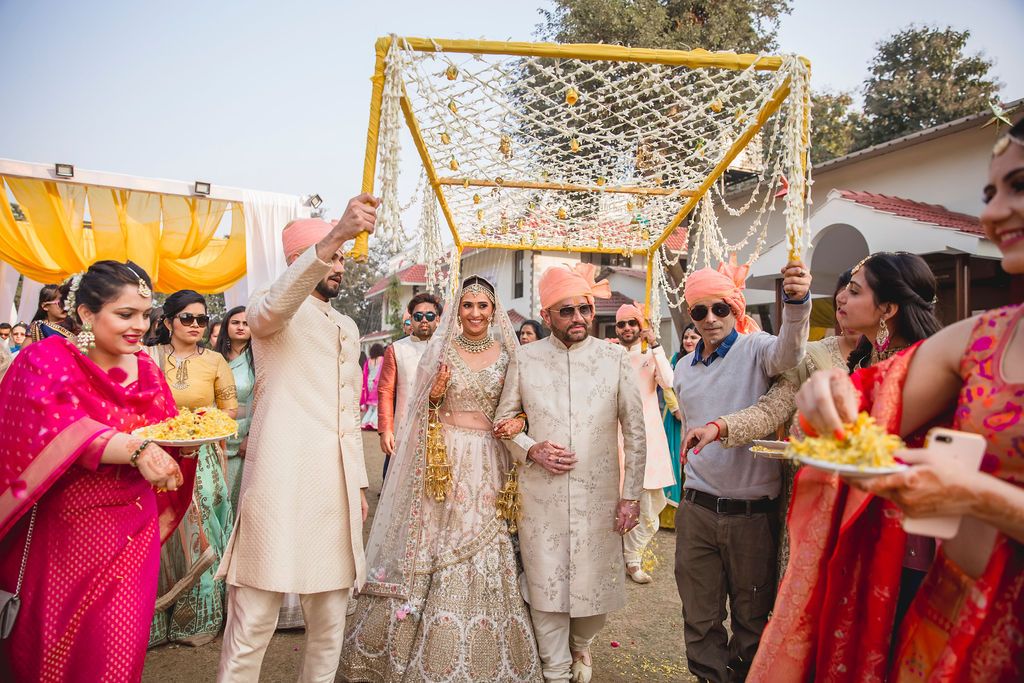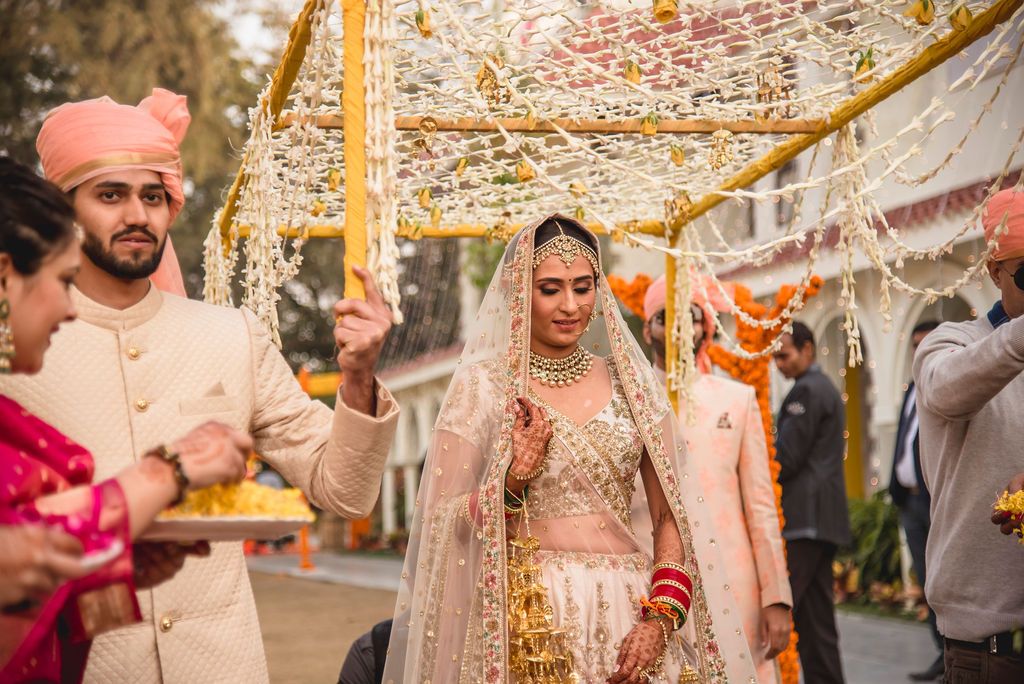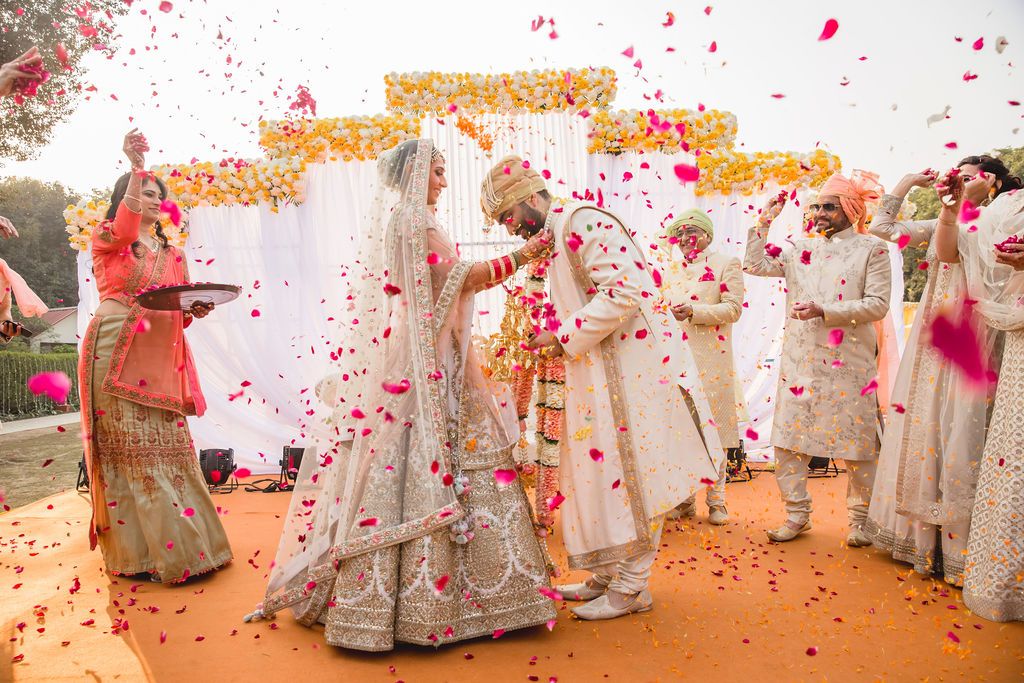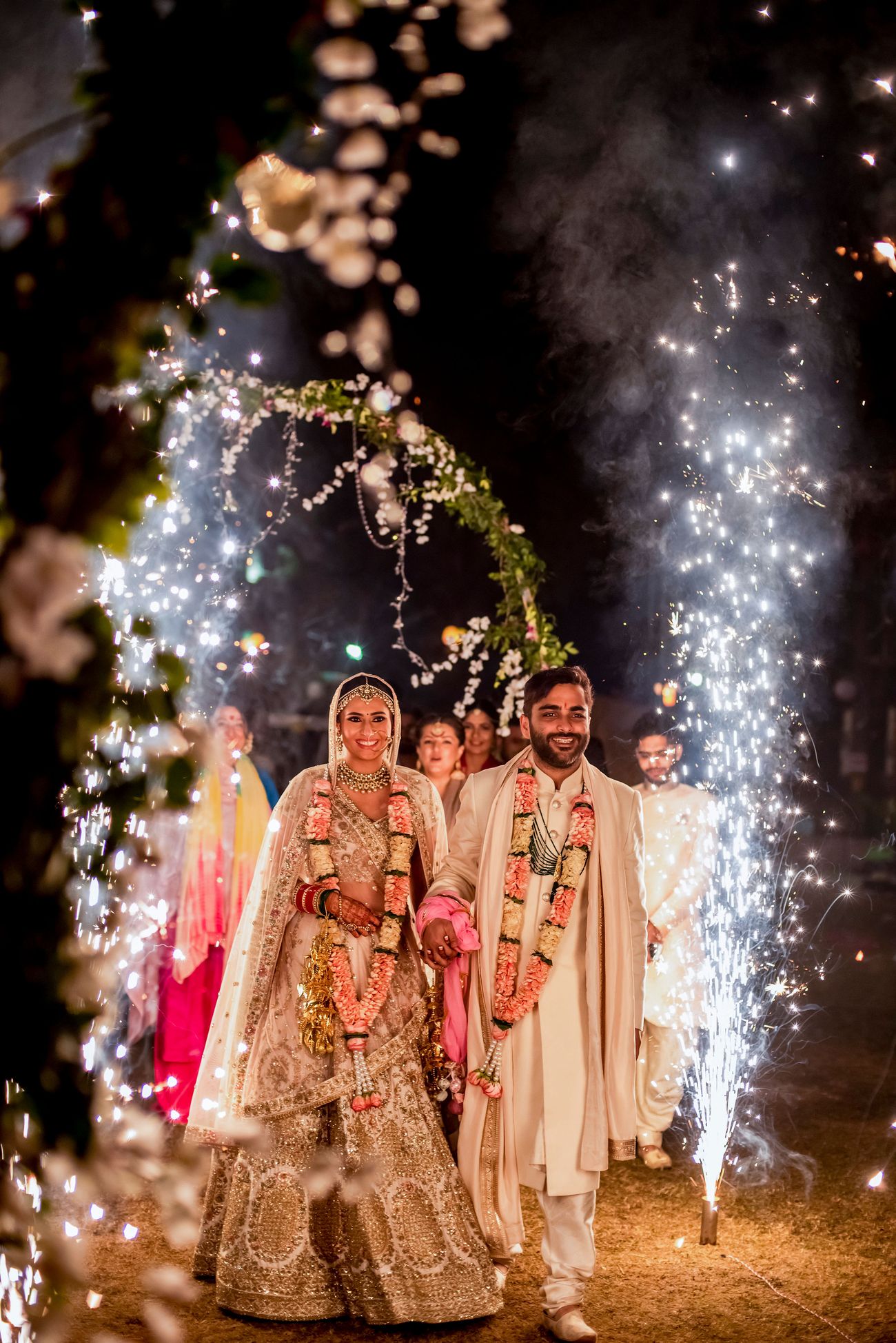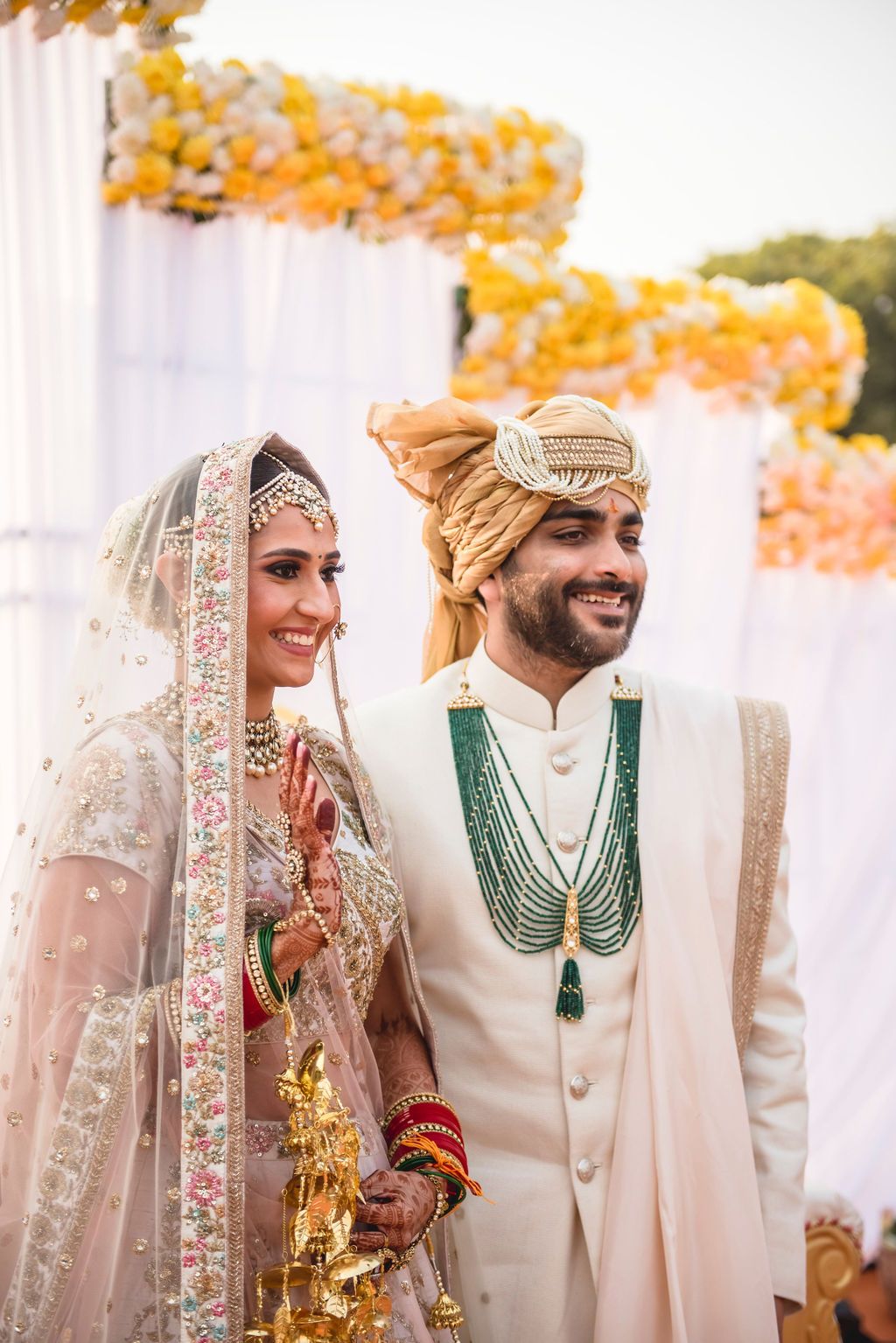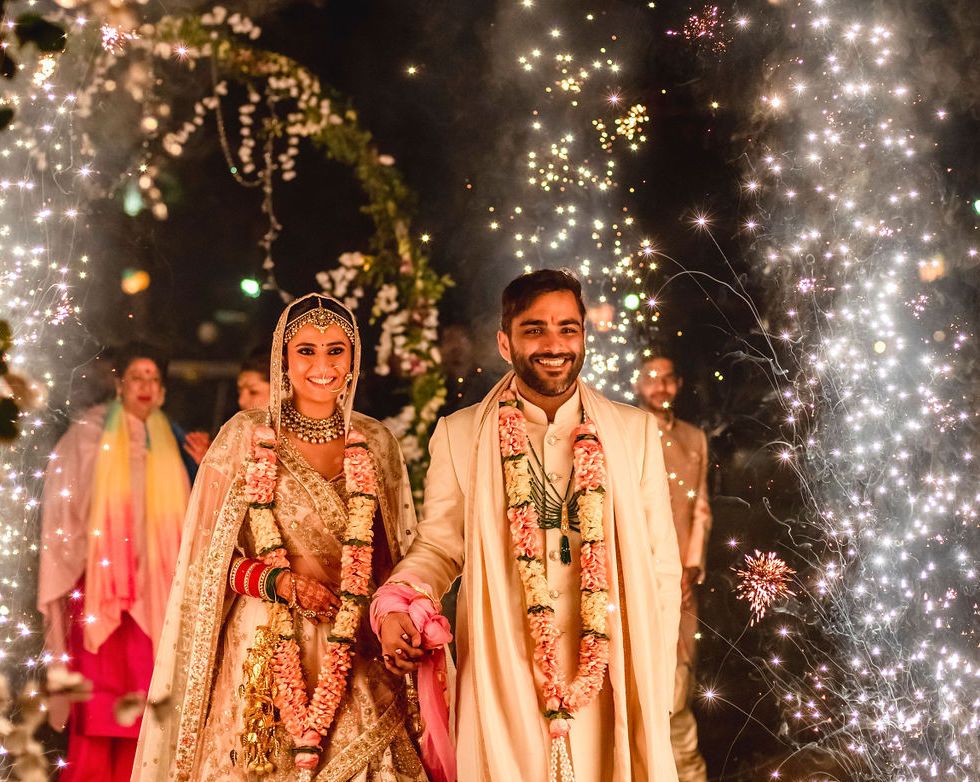 From The Bride: 
So, the wedding was kind of like my baby. I wanted everything to be perfect, and pretty much micro-managed everything till the day, whilst Abhinav's idea of the wedding was to just have fun with friends & family. I wanted everything to be perfect! I did enjoy all the functions but I was scared that Abhinav won't wake up on time or would be super hung-over on the wedding day :p But, everything went smoothly and it was indeed the happiest day of my life! I still cannot forget the moment when I first caught sight of him standing on that stage waiting for me. My heart just melted when I saw tears in his eyes, and it made me emotional too. That was the most memorable and magical moment of my life! Our wedding was an epic celebration of the kind of people we are - fun, energetic and a little bit emotional! We started with the Mehendi & lunch as the guests arrived at the venue, and post-lunch they checked in. The next event was a cocktail with at least 35 dance performances, Abhinav's family are really into dancing ;-) and then continued to crazier partying. The dance performances were epic, but thanks to the (no lack of) talent on both sides, the performances lasted for 2.5 hrs. The next morning we had the Haldi ceremony, which was a really emotional ceremony for Abhinav apparently, cause I got calls saying he's crying and I was busy figuring out why the Haldi decor wasn't fixed as briefed to the decorator. Unique things about our wedding - well, let's see, the groom and his family probably cried more than mine (his family cried at the Vidaai, but mine didn't). He had a standing Baraat, cause he wanted this special DJ & Dhol combo which couldn't move, so the family just walked for probably 200m and the rest of time stood at a place and danced. We had a cricket match on the 25th, the groom's family versus the bride's family, and we were each captain of the opposite side. The unique bit is my dad (also the umpire) deliberately made his team lose the match, and till date refuses to admit it. We are Jaat's (real sober ones) and Abhinav's side are Punjabi's, and this wedding was a unique mix of both the cultures.
Vendor Reviews: 
Best Western Resort Manesar. Our experience was nothing short of fabulous. The entire staff was dedicated to ensure that everyone had a great time. The team was extremely professional and polite, we had nothing to worry about as they managed everything for us. The hospitality, the food, the management were exceptional and they fulfilled all our expectations and more.
Komal Gulati was the makeup artist for my wedding and cocktail whilst, Namisha Sarna decked me up for the Mehndi function. Komal did an amazing job and I highly recommend her to everyone who wants a natural, not-over-the-top makeup for their big-day. She is truly talented and leaves no stone-unturned to make you look the best version of yourself on the most important day of your life. Namisha was extremely professional and did a fab job for my Mehndi function. She was also the makeup artist for the guests and everybody just loved her!
It was quite daunting at first, to decide on someone. It's quite easy to be bombarded with a whole lot of average photographers and end up making the wrong choice. When we came across Moving pictures portfolio, we drooled over it!! We have received brilliant photos and they have beautifully captured the perfect moments and we were lucky to have them. Anirudh and Kirthana are excellent photographers, super talented and great fun to be with. If you're thinking of moving pictures, don't hesitate, just go for it, and we would recommend them 100 times over!
The decor was minimal and was done primarily by both Abhinav and I. Although, we did have a decorator but, wouldn't want to mention them.
For the wedding I wore a muted pinkish-ivory lehenga by Asiana Couture. For Mehndi, I wore a Moss green blouse with a beige colored skirt from Anita Dongre. Finally, for the cocktail I wore an Ivory gown from Dolly J studio.
Raju Mehndi Artist from Gurgaon, did a superb job and really recommend him.
Abhinav wore a beige sherwani from Sabyasachi and he was clearly over the moon for his sartorial choices.
Vendors: Venue: Best Western Resort Manesar; Makeup Artist: Cocktail & Wedding - Komal Gulati Bridal Makeup★ 4.4 , Mehendi - Namisha Sarna★ 4.9 ; Photographer: Moving Pictures★ 5 ; Bridal Outfits: Wedding - Asiana Couture - Chandni Chowk★ 4.3 , Mehendi - Anita Dongre★ 4.9 , Cocktail - Dolly J Bridal Collection★ 4.7 ; Mehendi Artist: Raju Mehendi Artist Gurgaon★ 4.8 ; Groom's Outfits: Sabyasachi Groomwear★ 5