A Stylish Thailand Wedding With The Couple In Coordinated Outfits
BY Aakanksha | 26 Sep, 2019 | 679 views | 7 min read
When Jaskirat's pictures first appeared on Instagram, they were an instant source of inspiration for so many brides! I mean, how could they not be? She chose such amazing outfits and looked absolutely stunning in each of her looks. Her flowy gown for the welcome lunch was as idealistic as possible for a beachy wedding and her wedding lehenga was a complete winner as well. And how can we forget her husband, Sujinder? He complimented her every look in perfectly coordinated outfits and together the couple set some pretty kickass #couplegoals. Sunny Dhiman Photography★ 4.9 shot this gorgeous Thailand wedding and left us mesmerised. 
Meet Jaskirat & Sujinder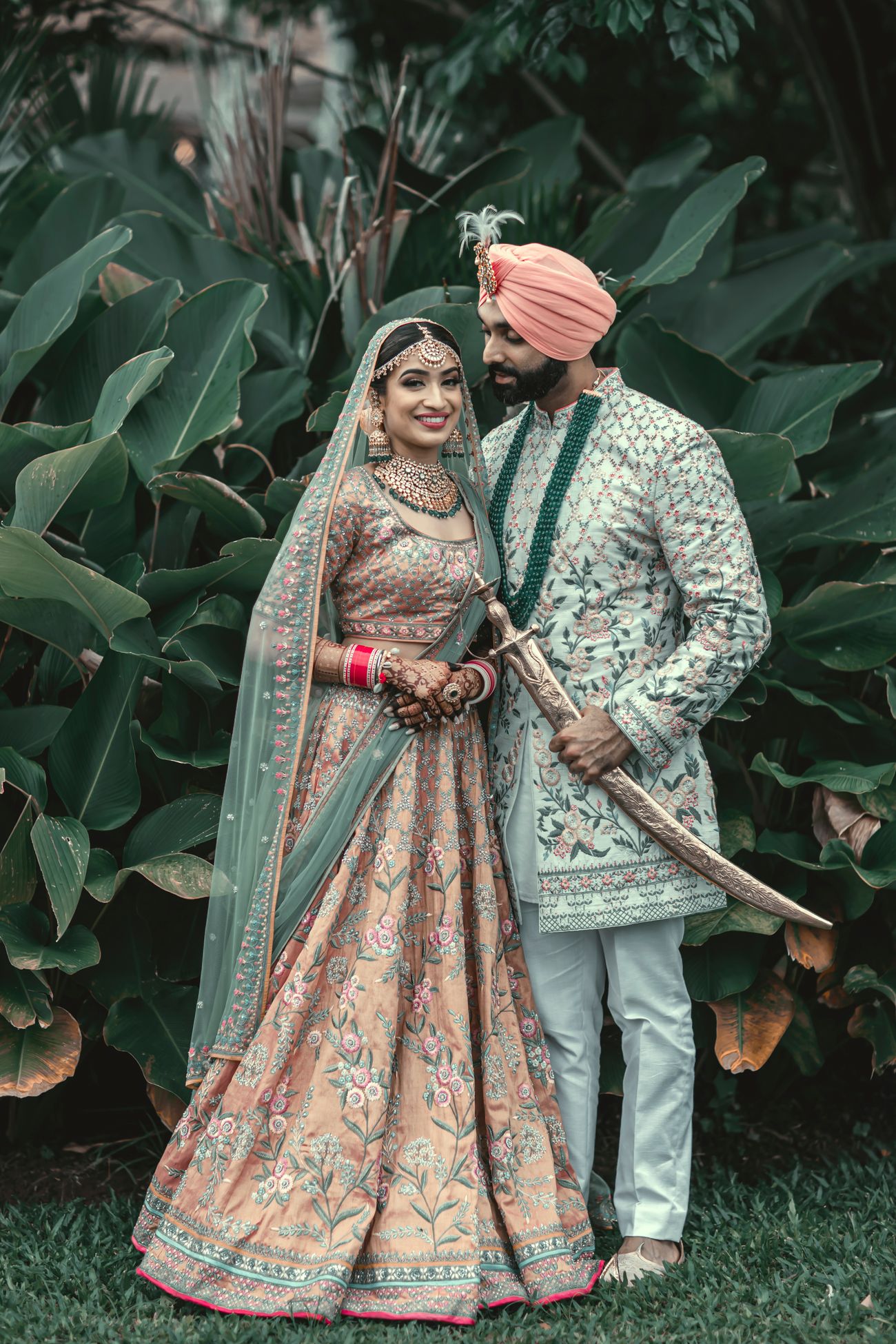 Jakirat tells us how they met and how an arranged meeting turned out to be the best decision both of them took, "Me and Sujinder (my husband) were arranged through family. But nobody who meets us now can even tell that our marriage was arranged. If it were not for the custom of an arranged marriage, there is no way me and Sujinder could have even met in the first place. Since I lived all the way in the west in Canada and Sujinder lived all the way in the east in Singapore. So, thank you to our parents and their family connections that we both could find life partners in each other."
The Welcome Lunch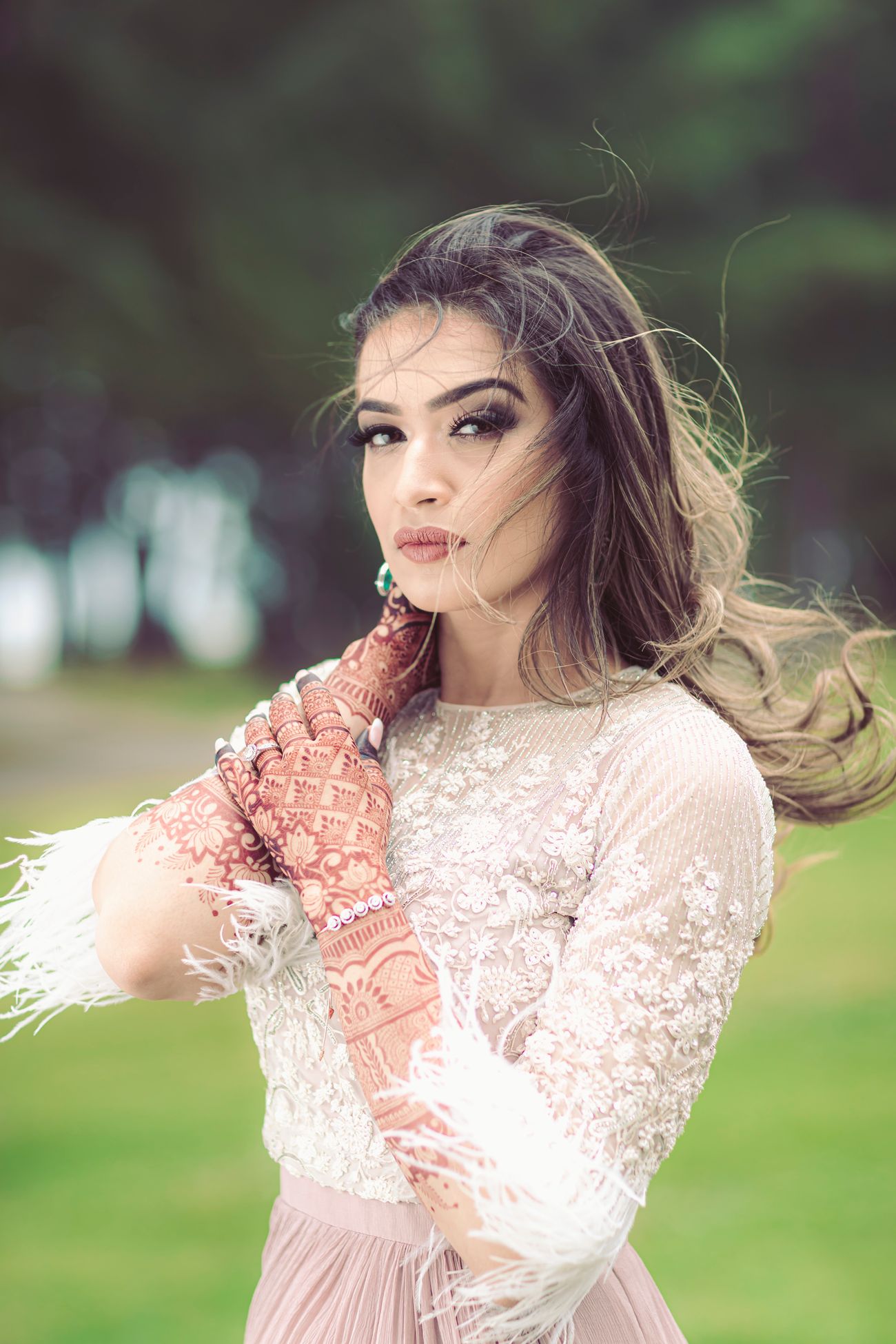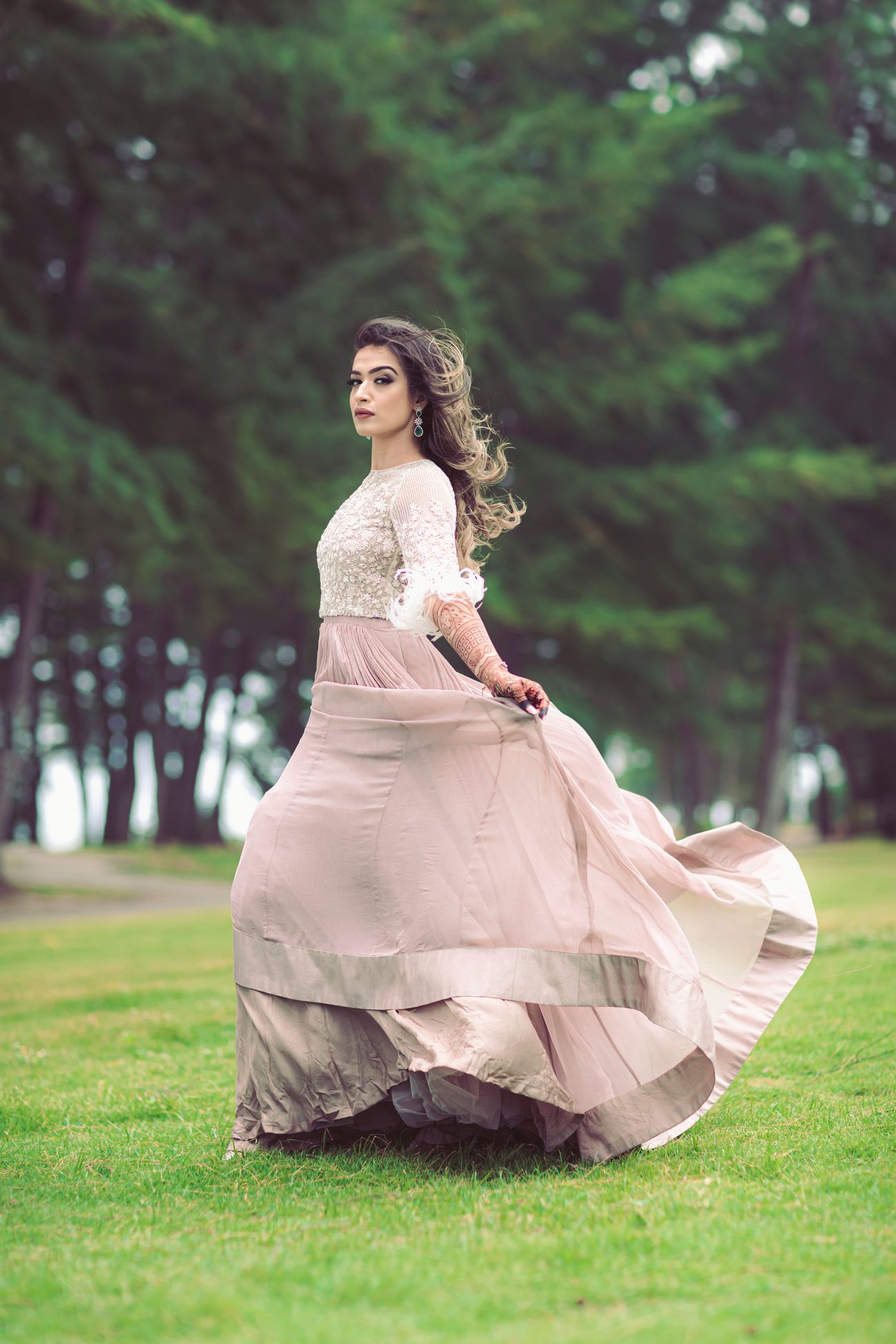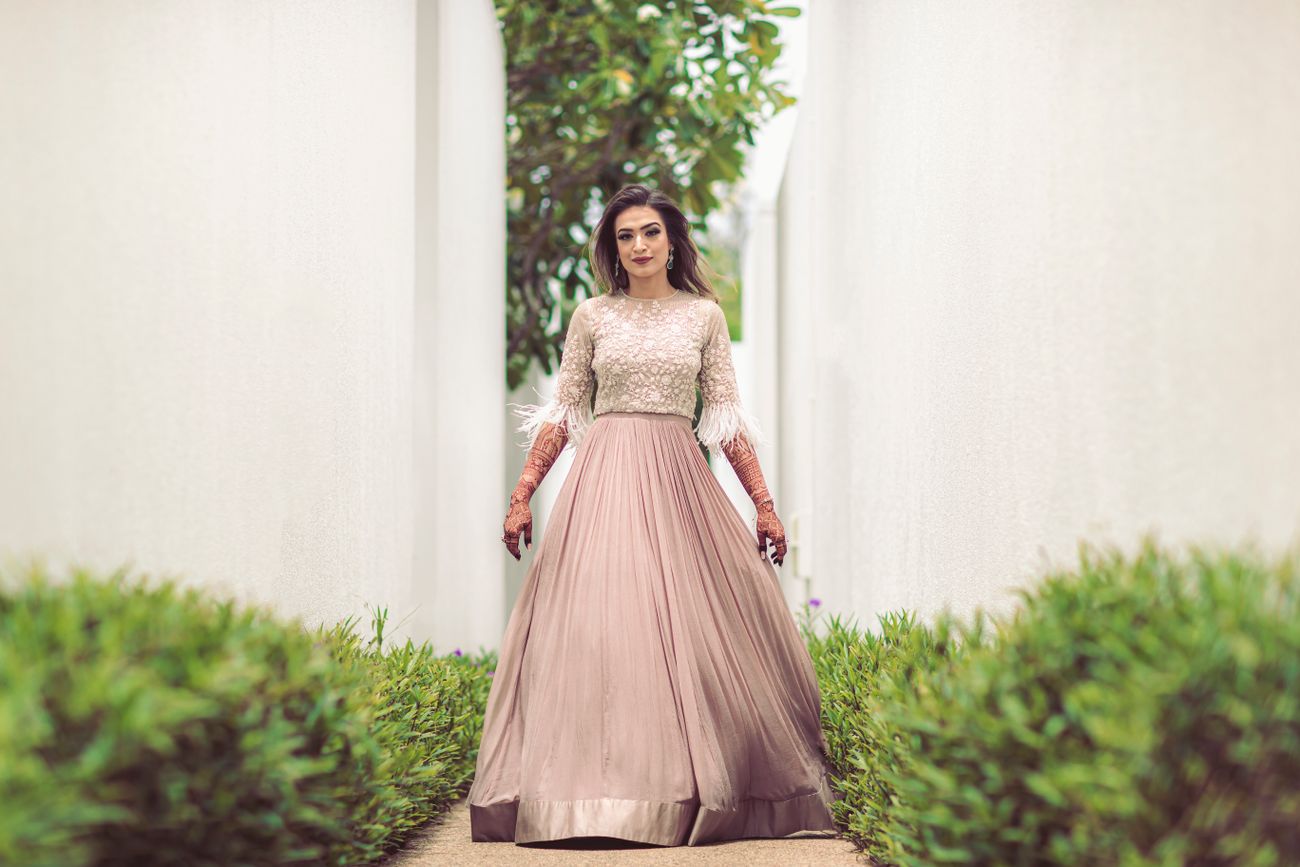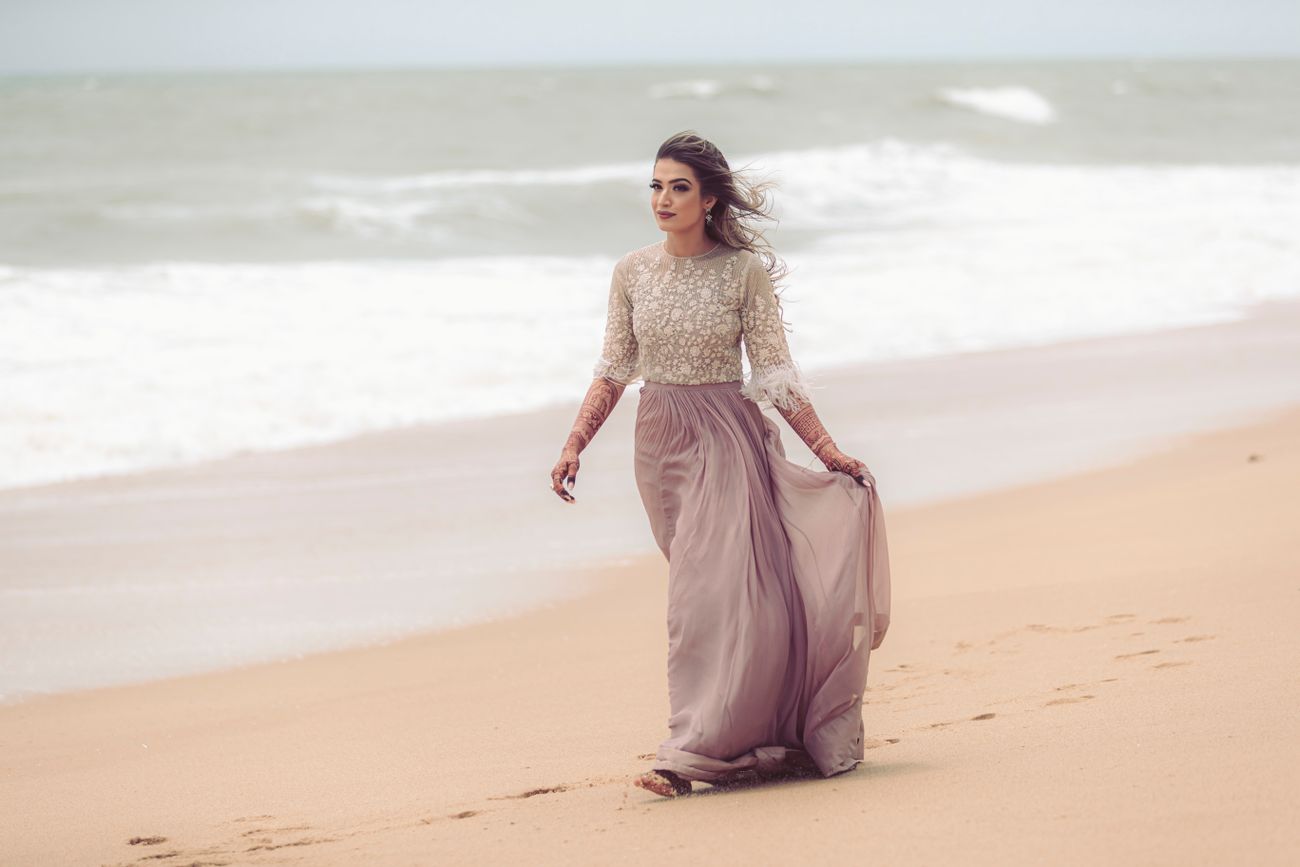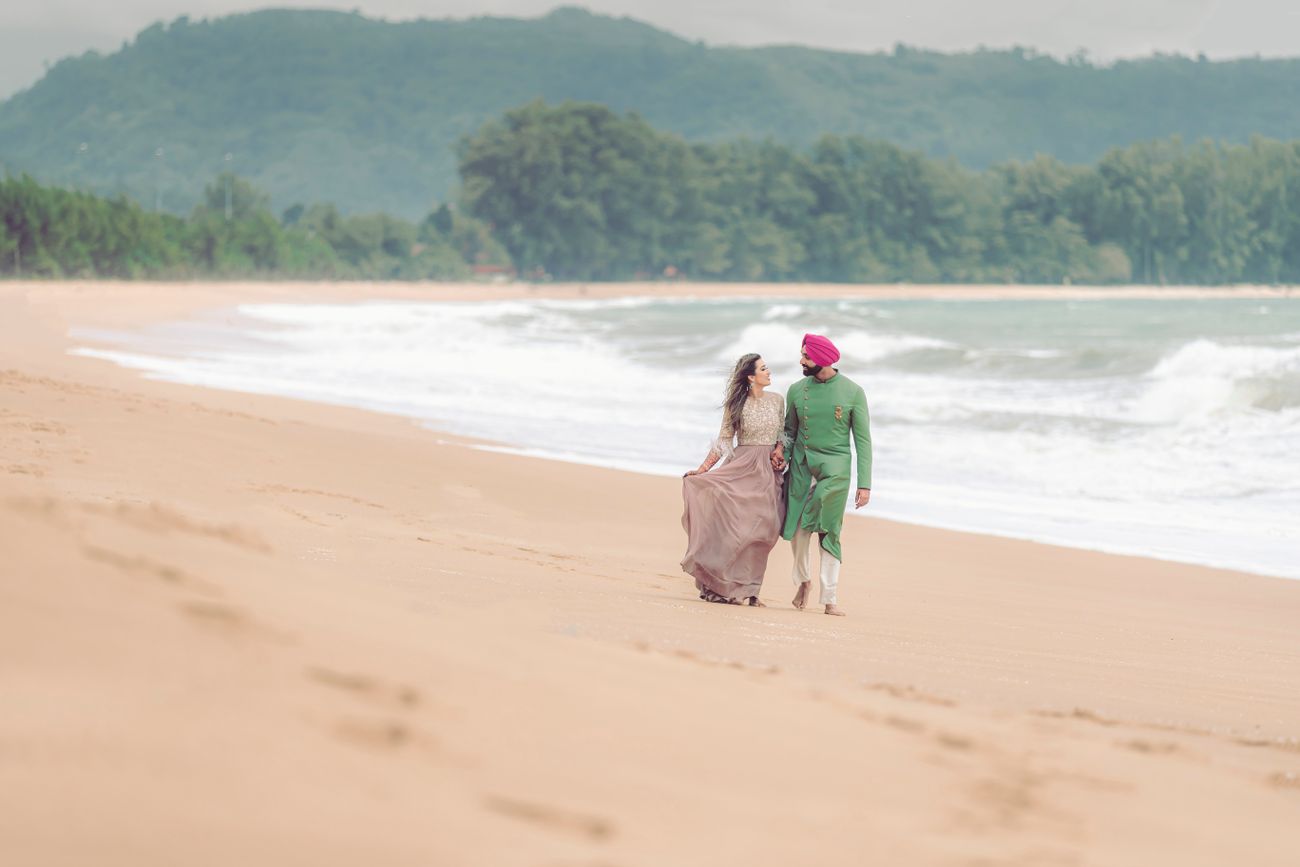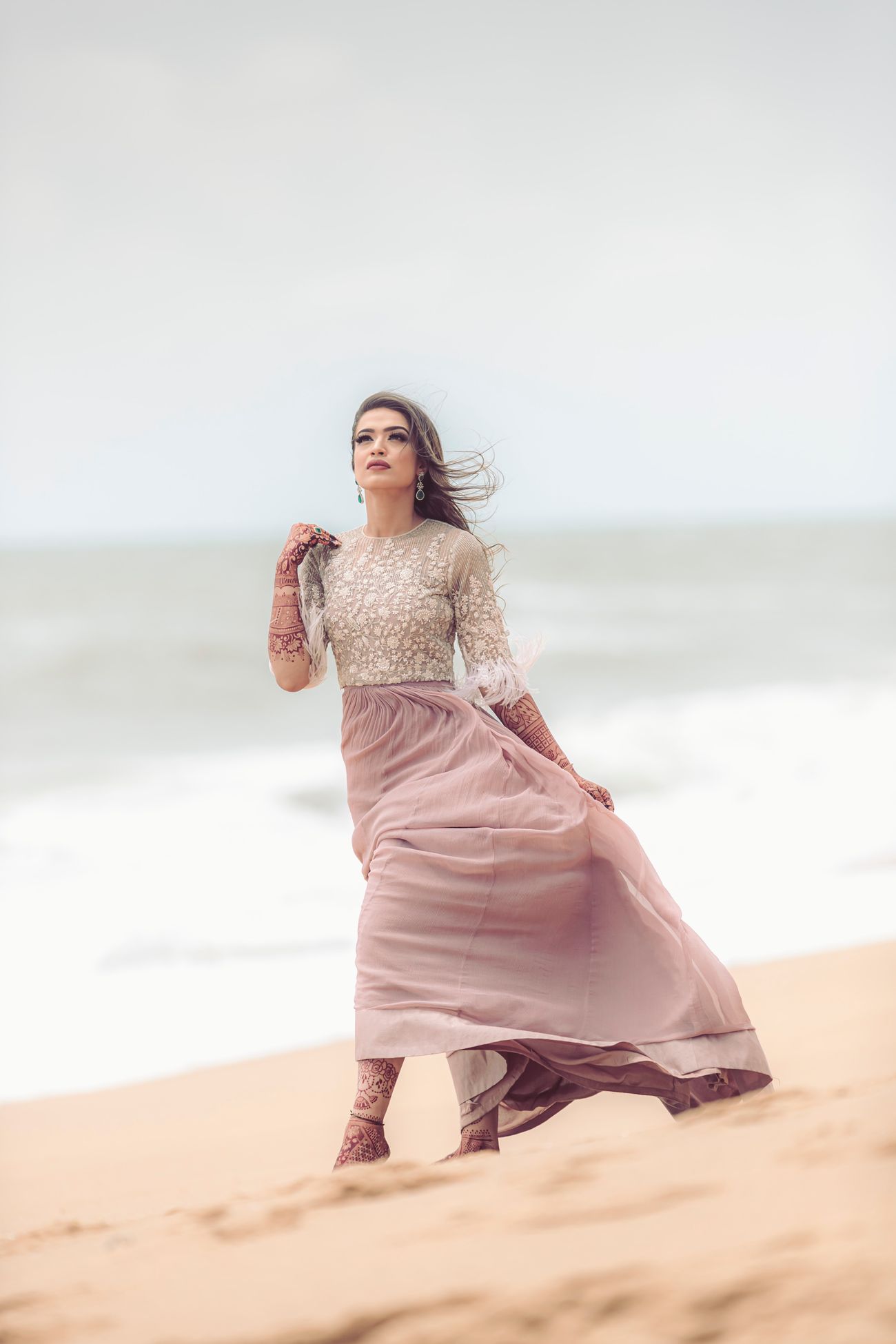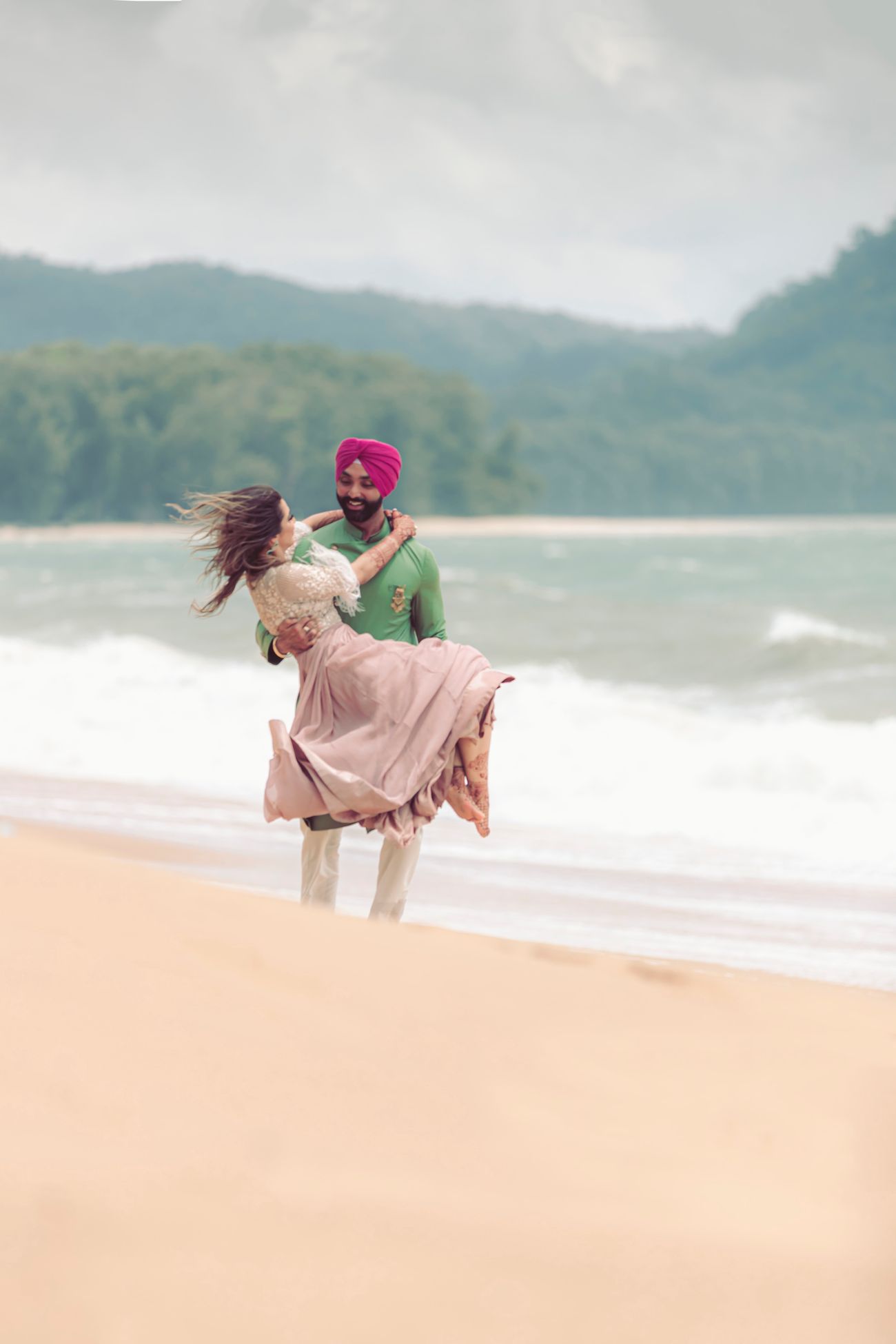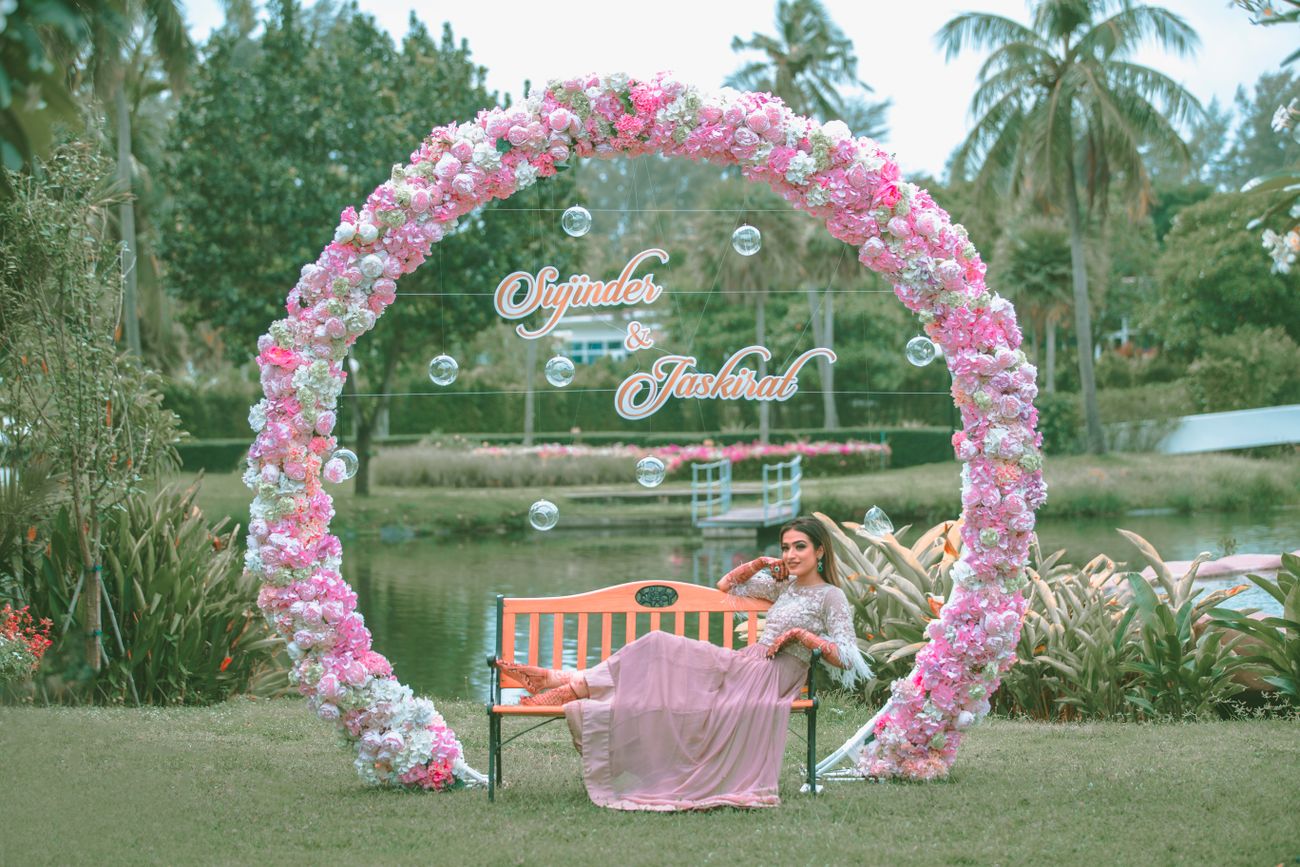 The Wedding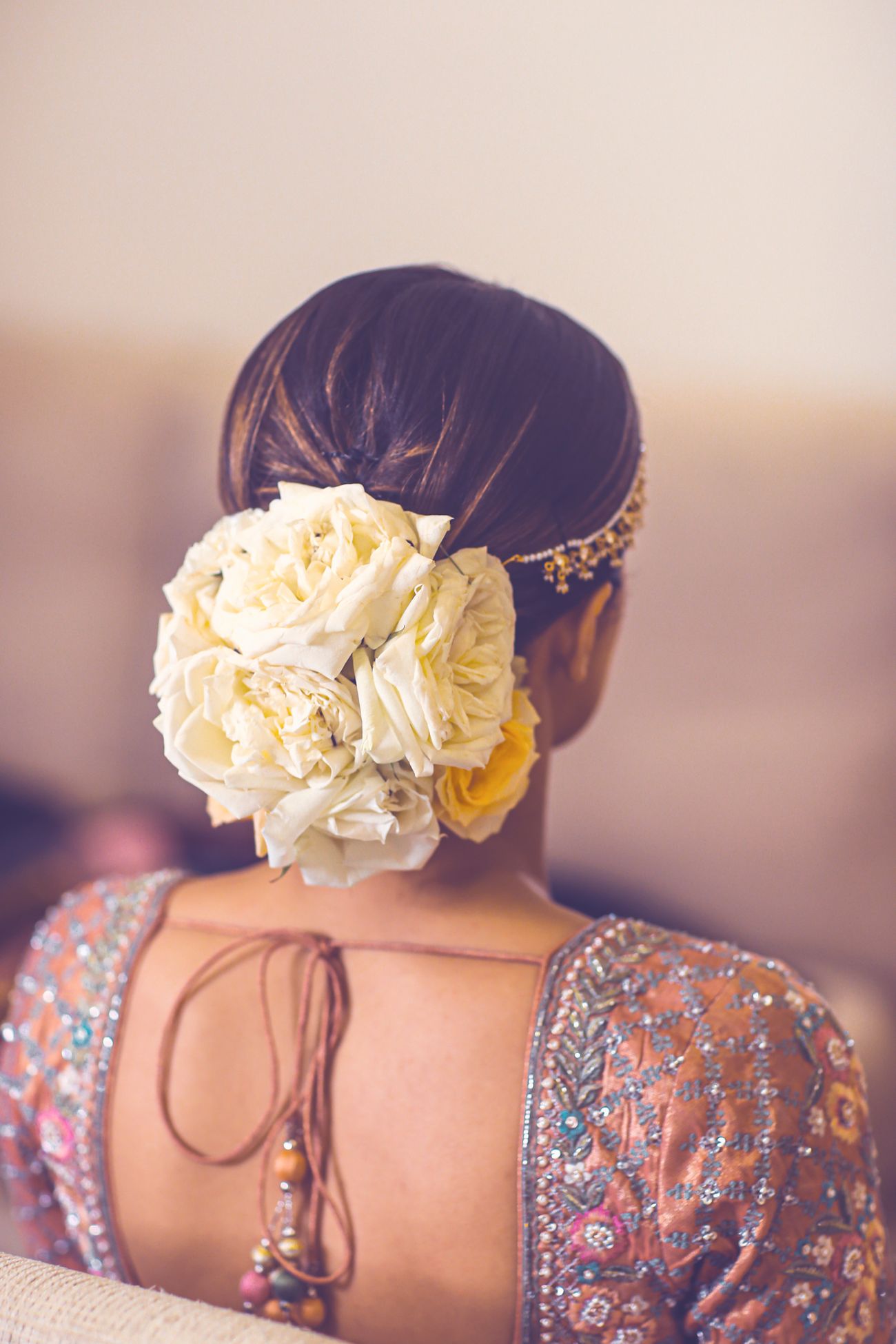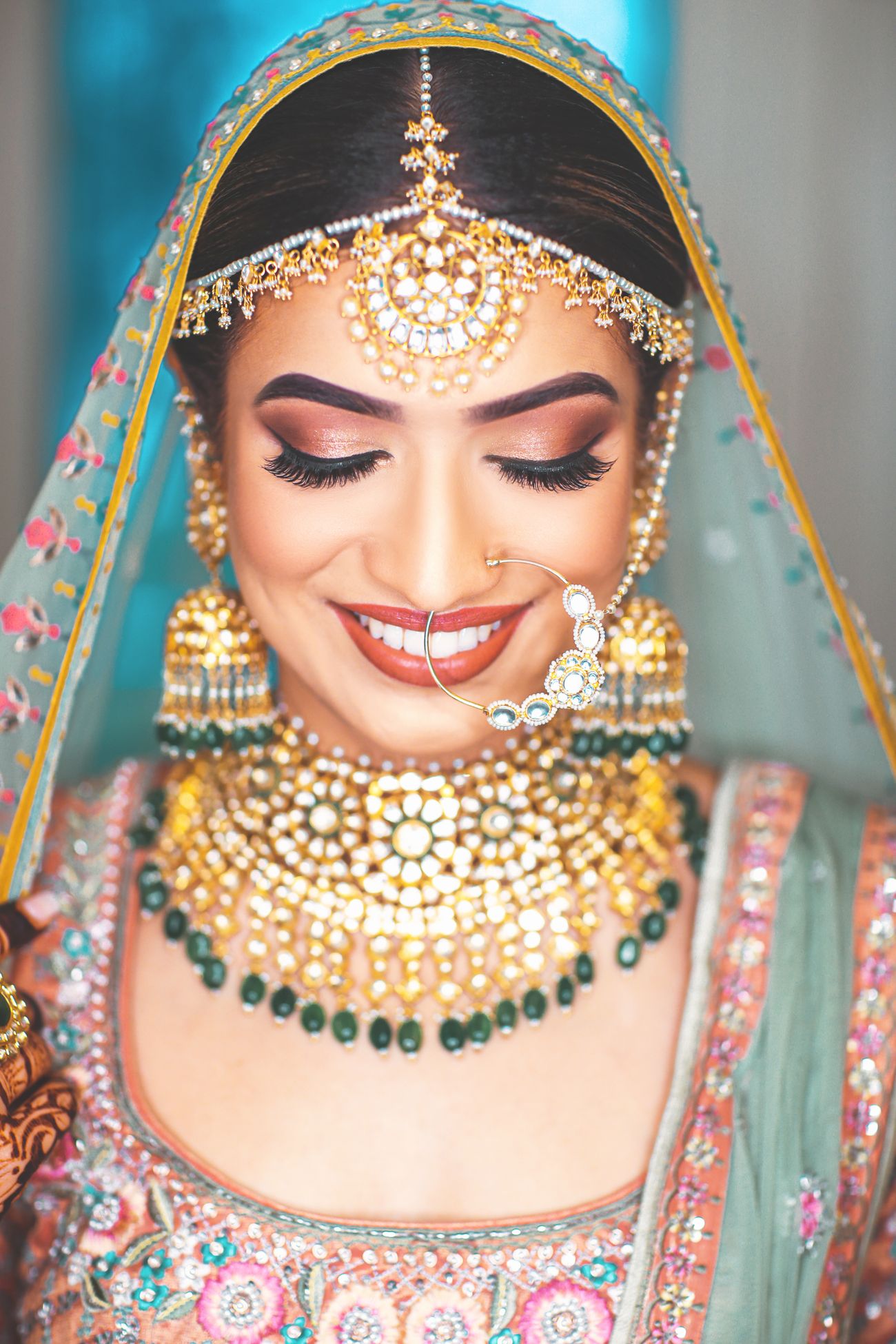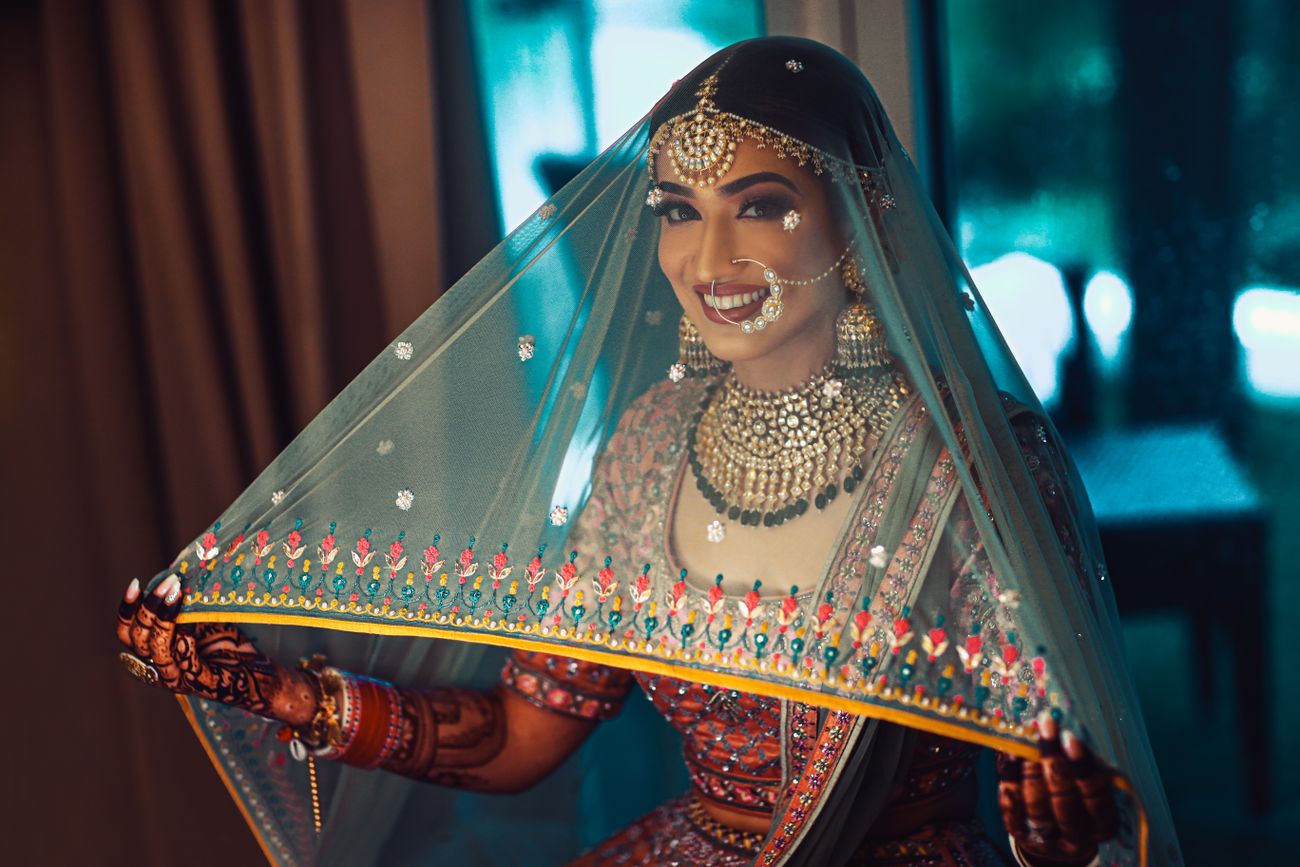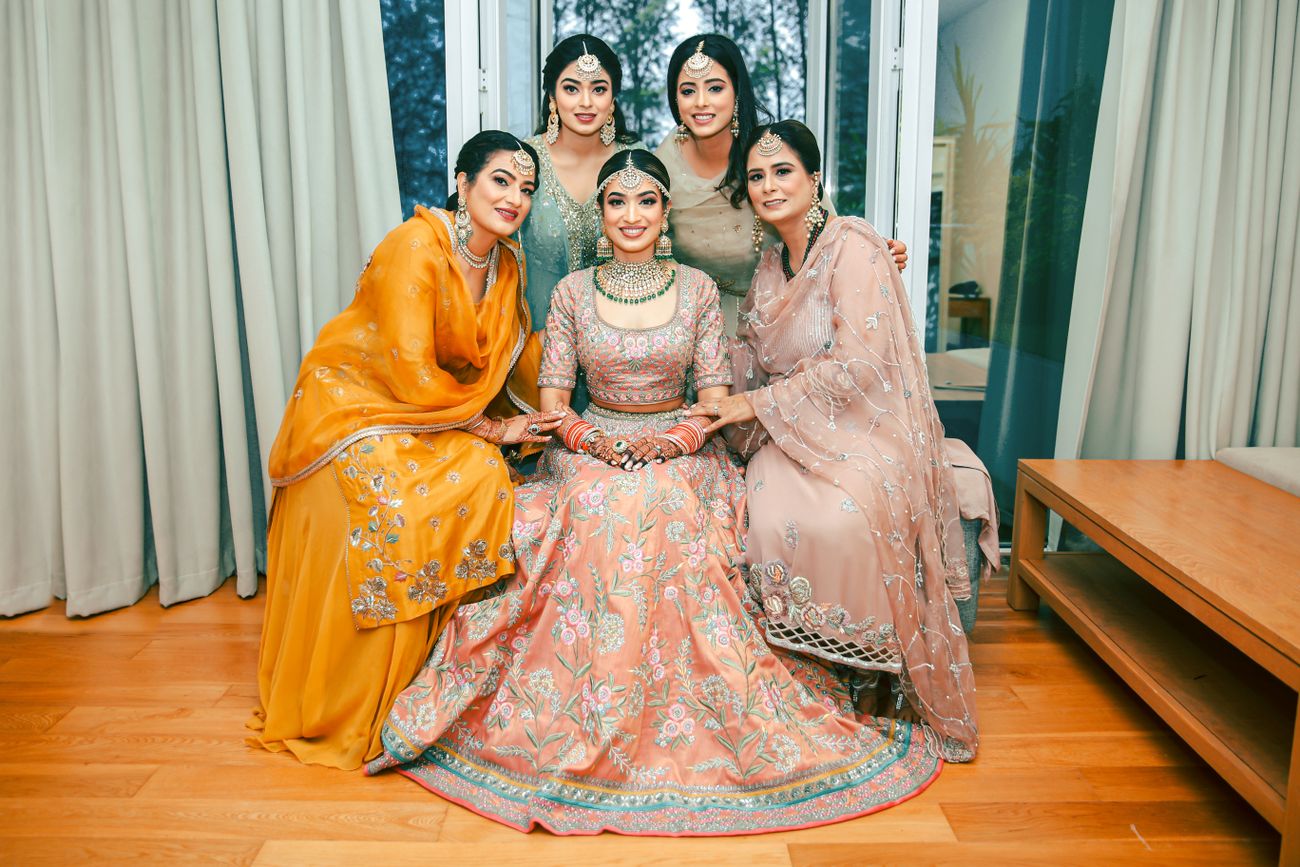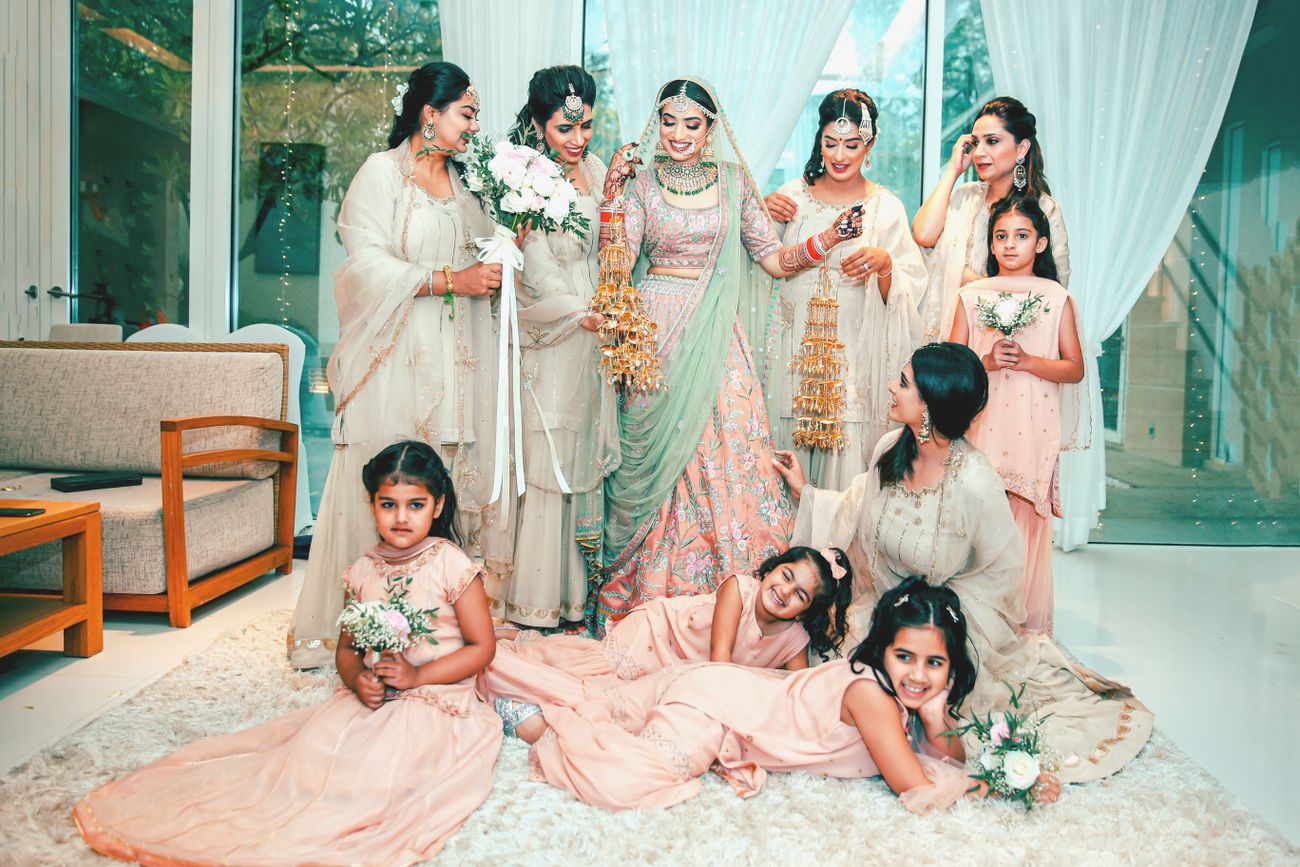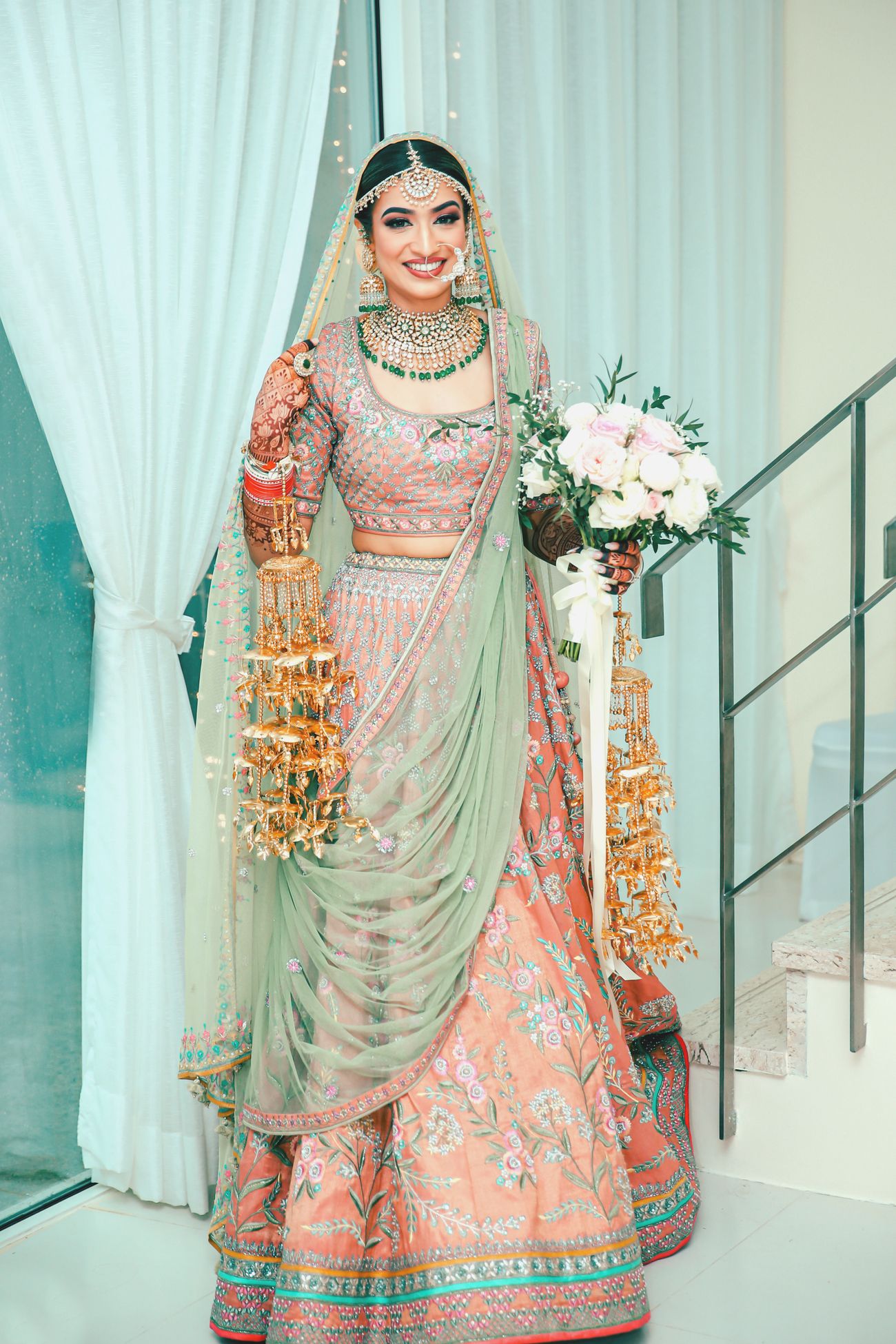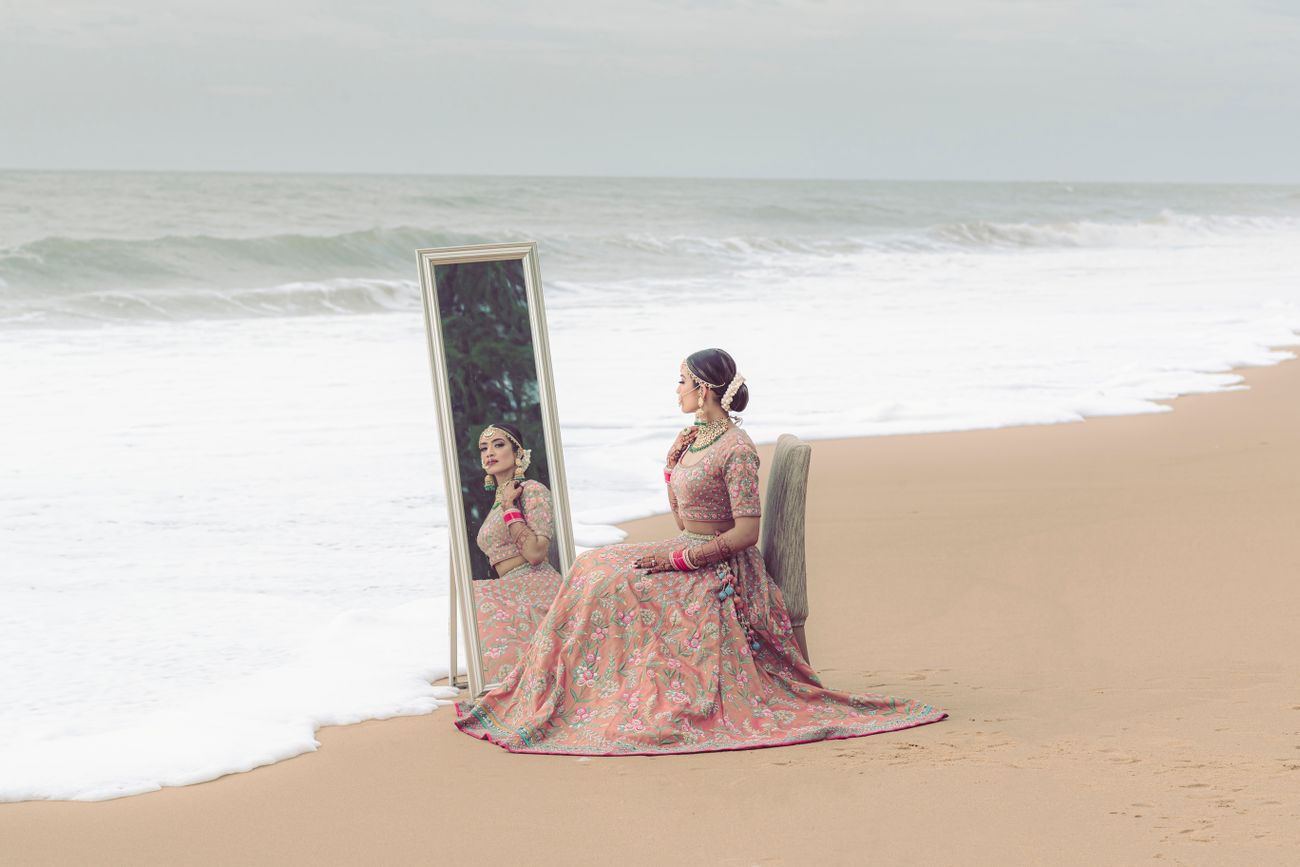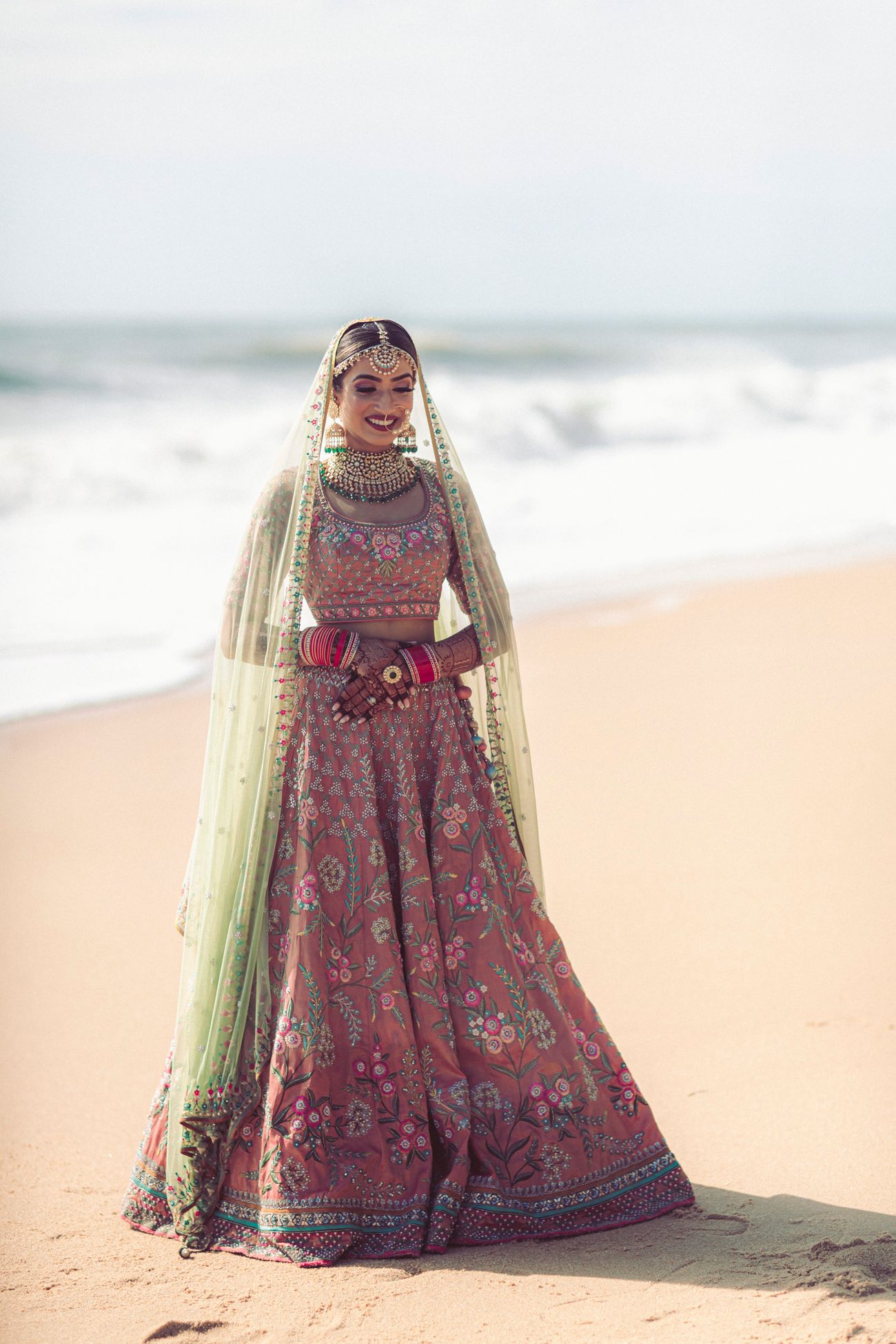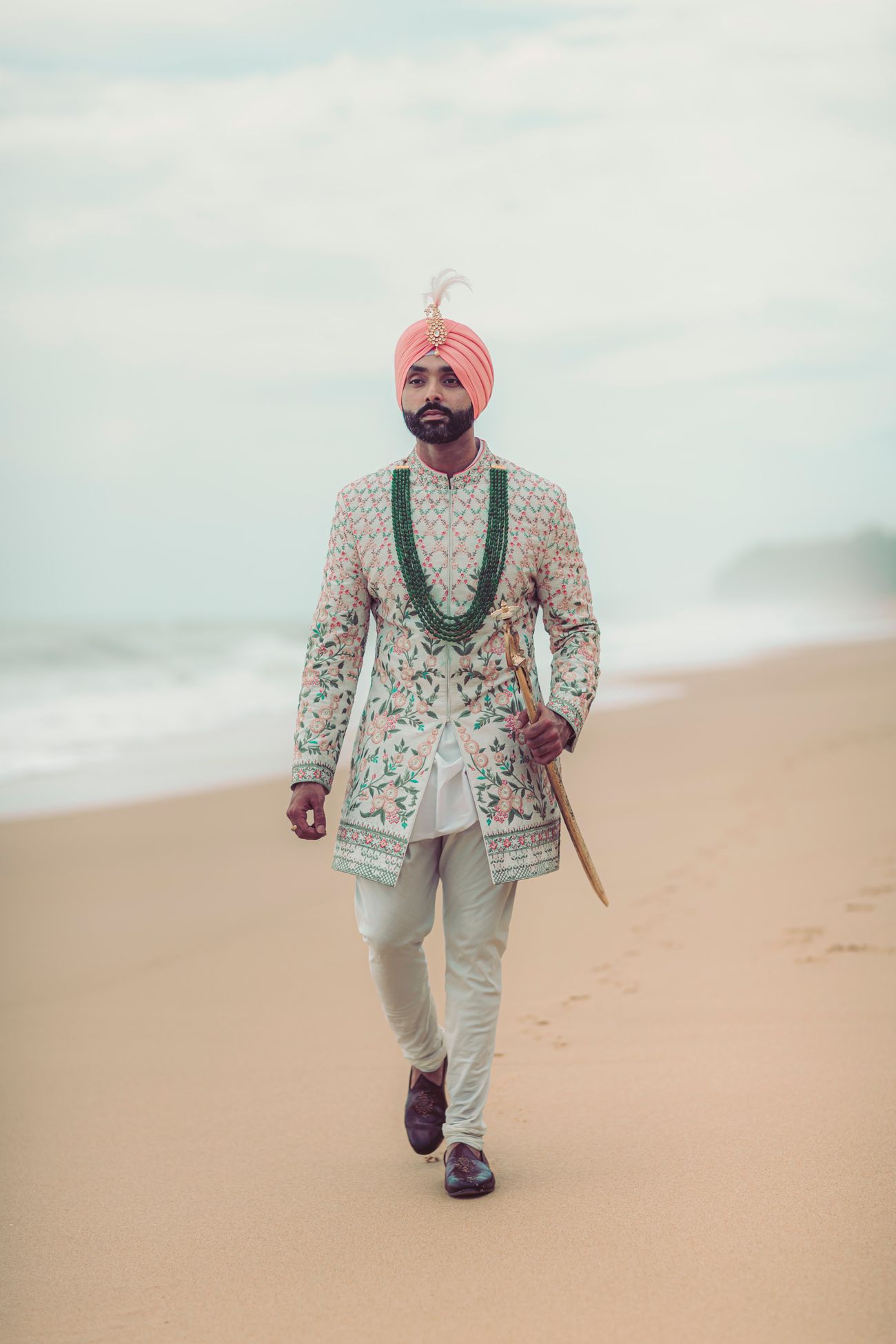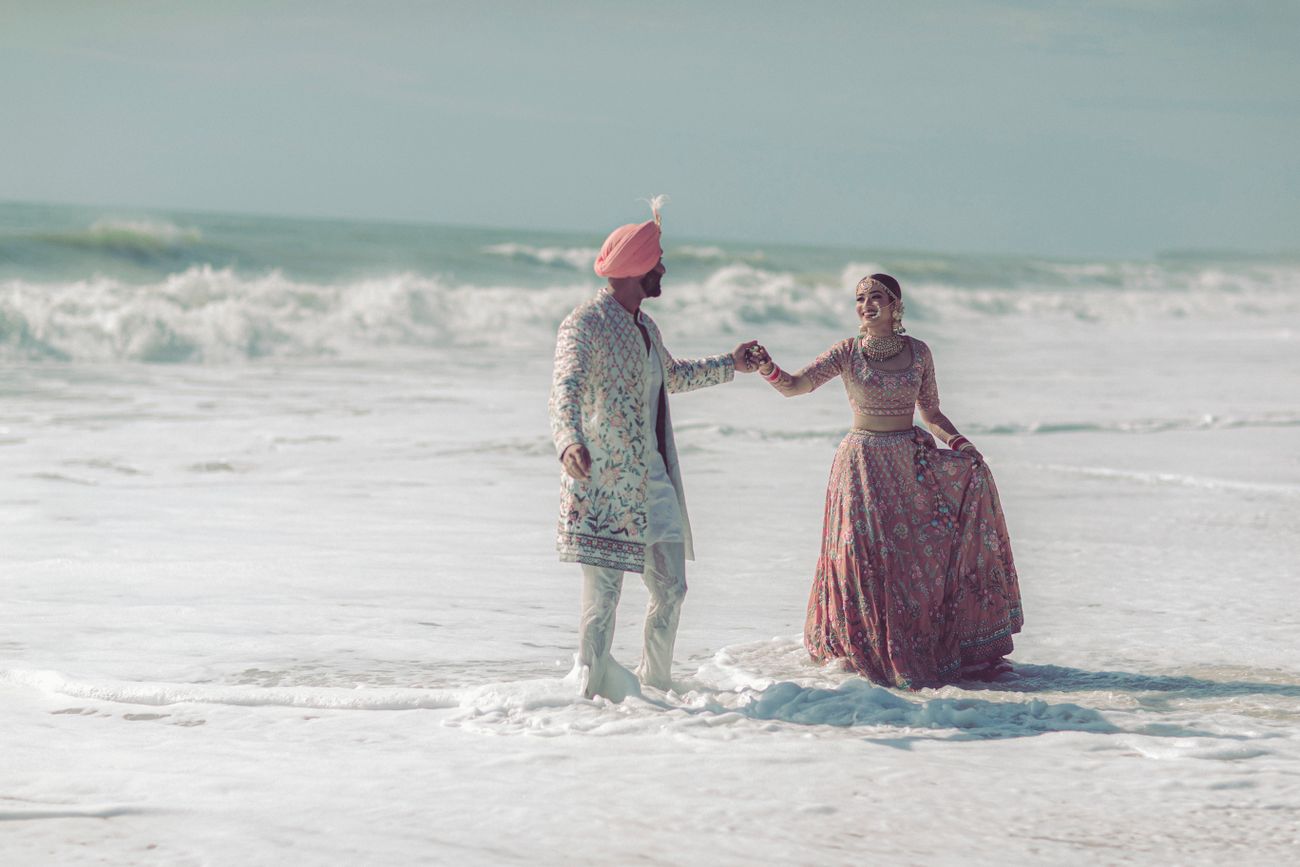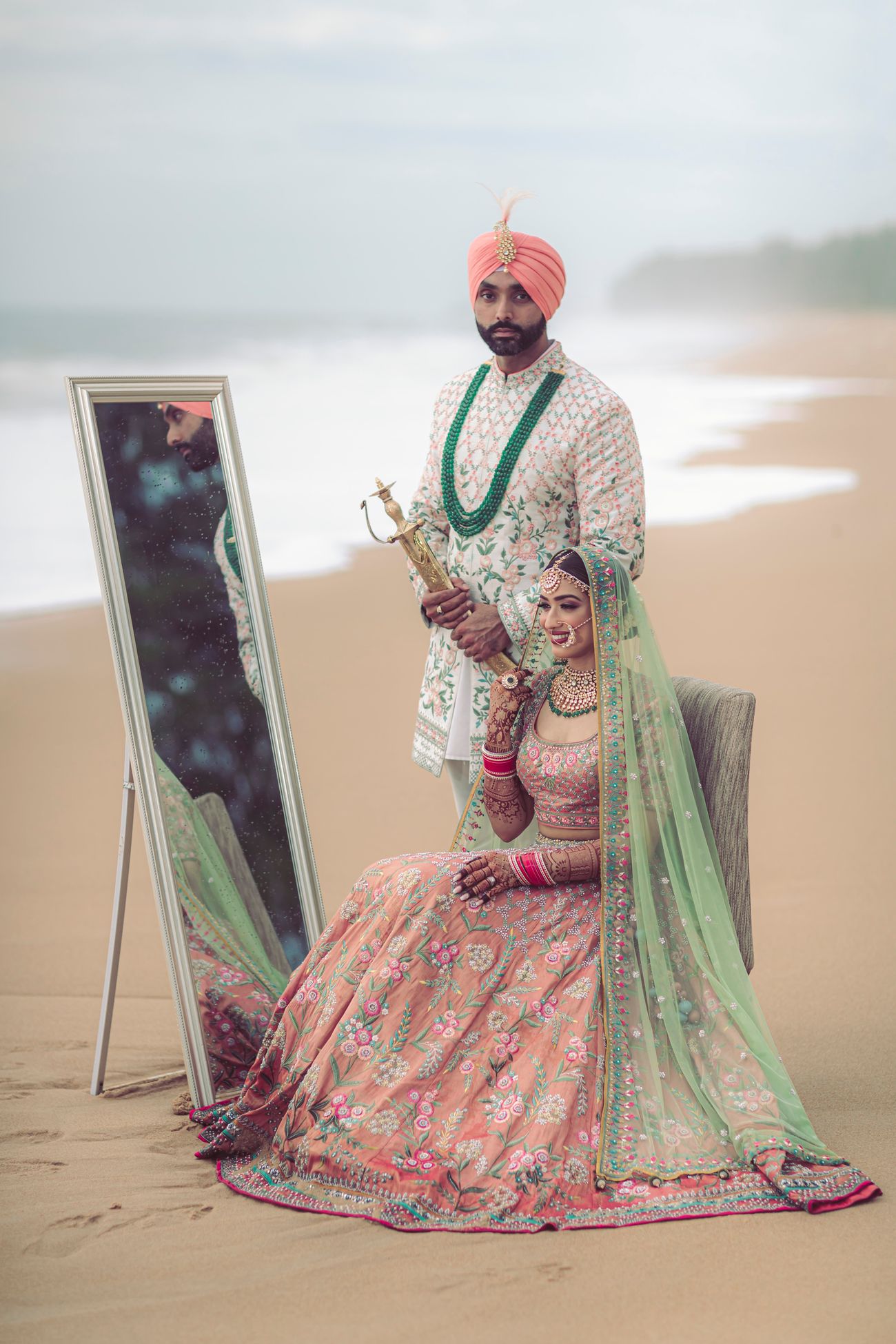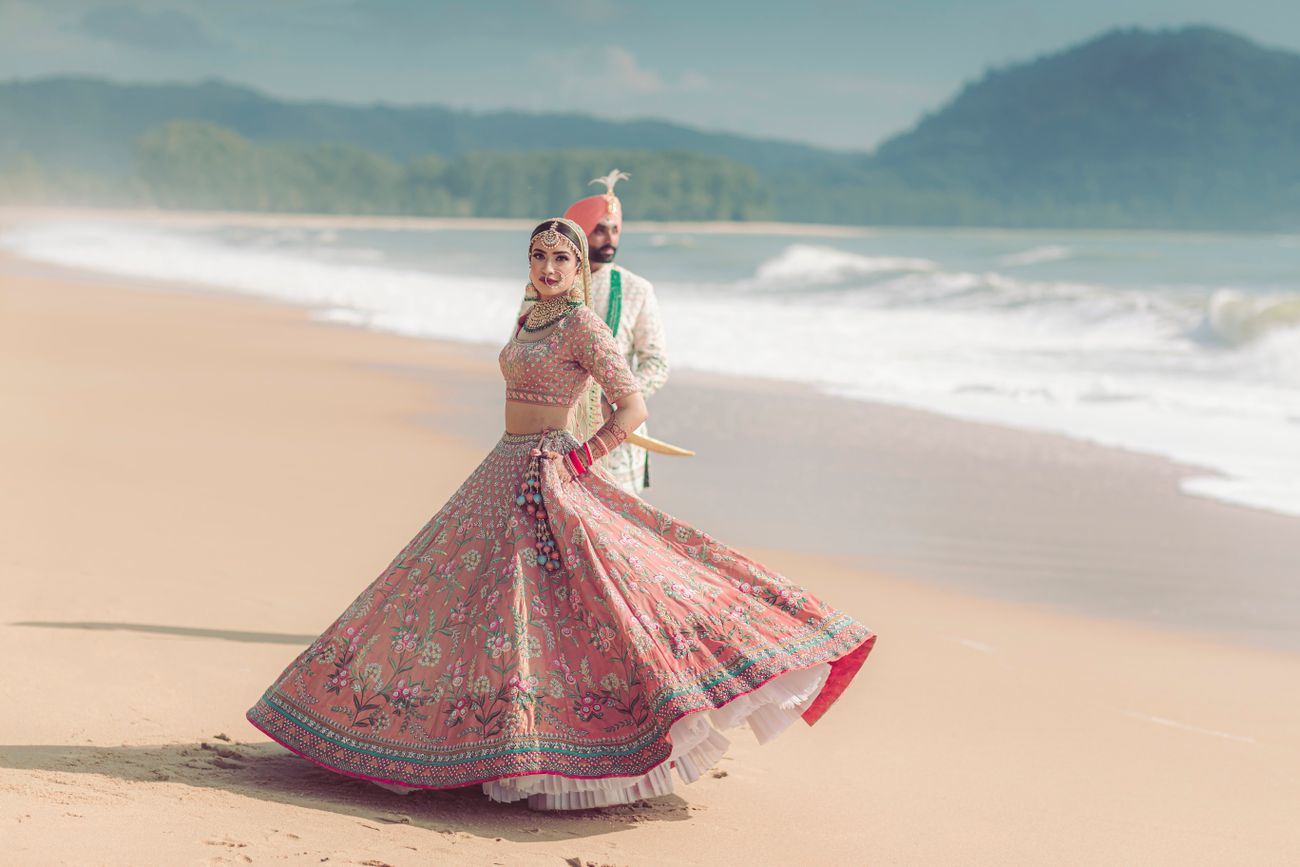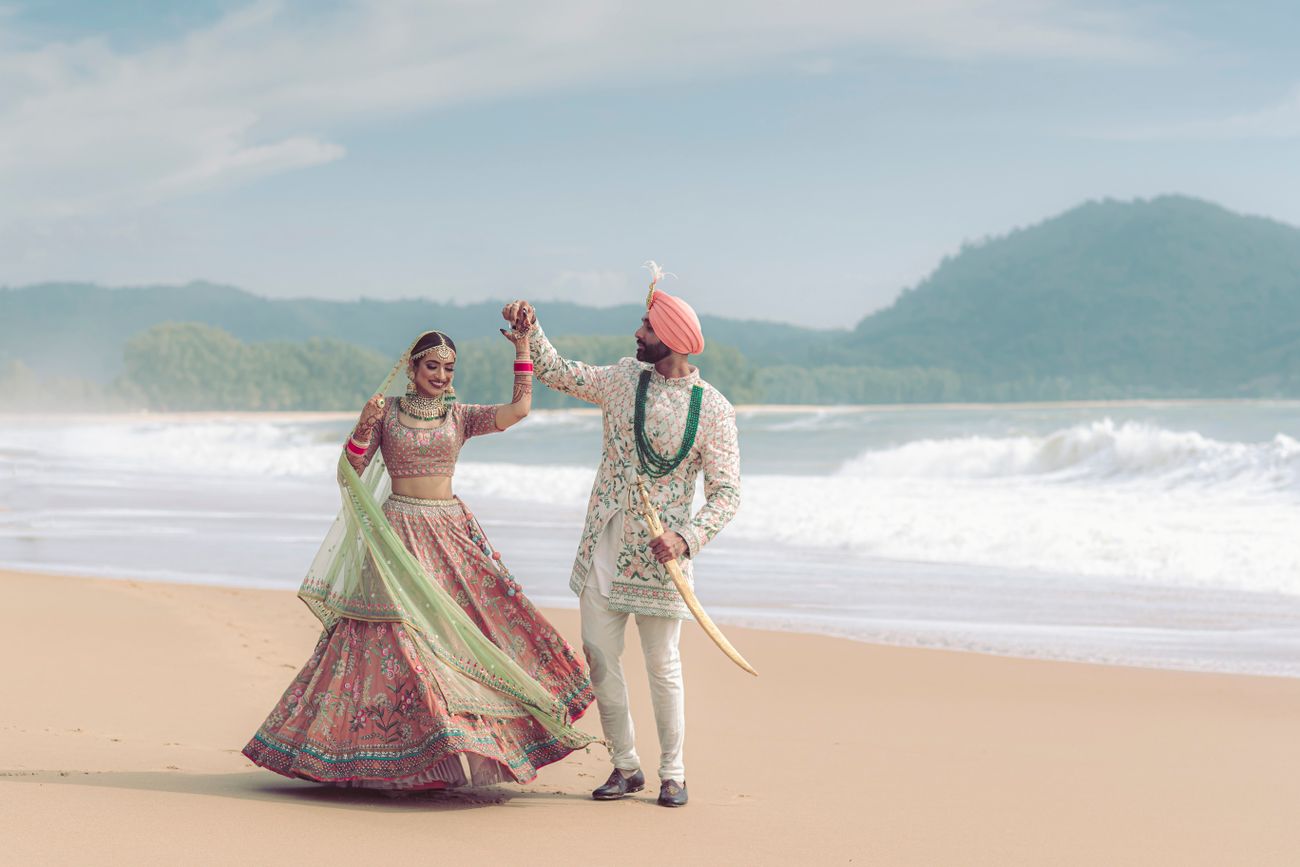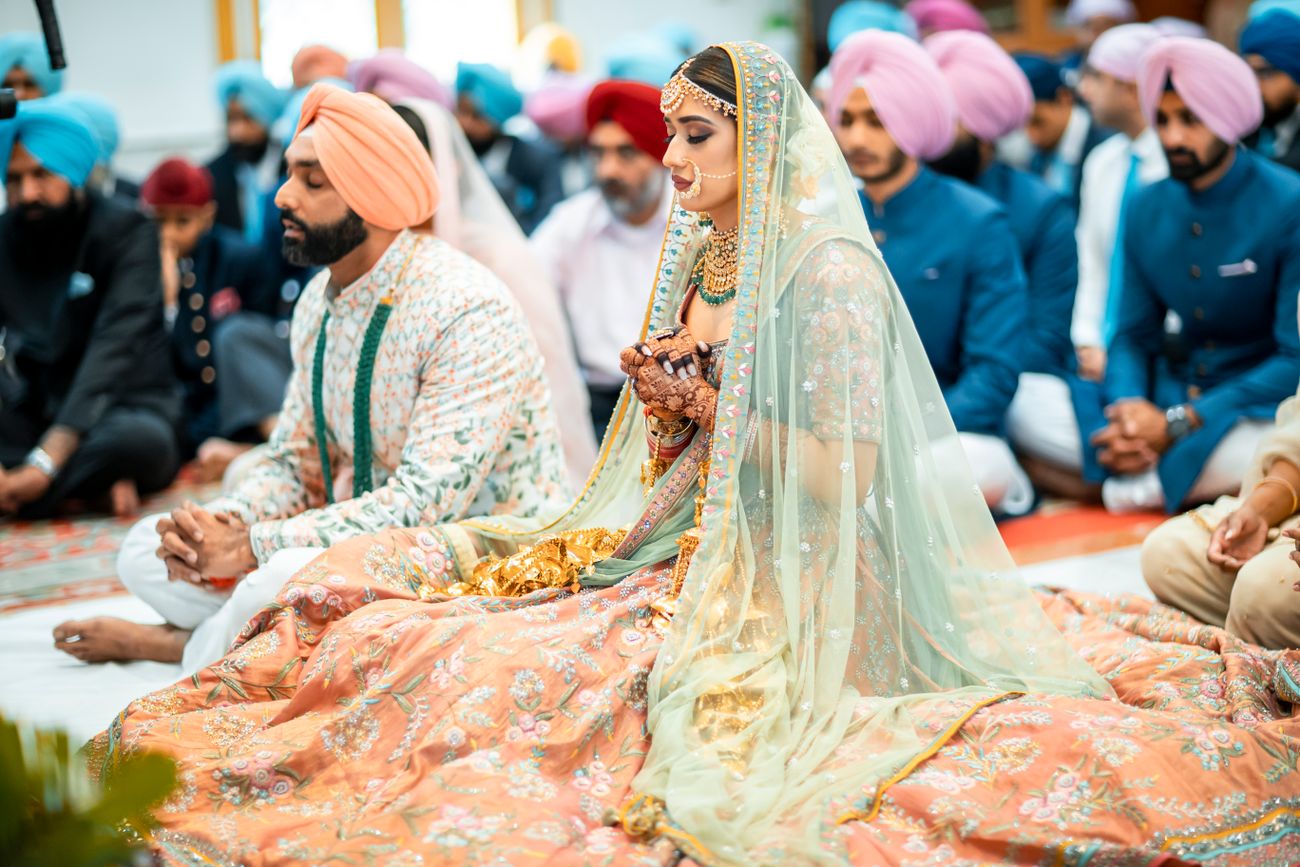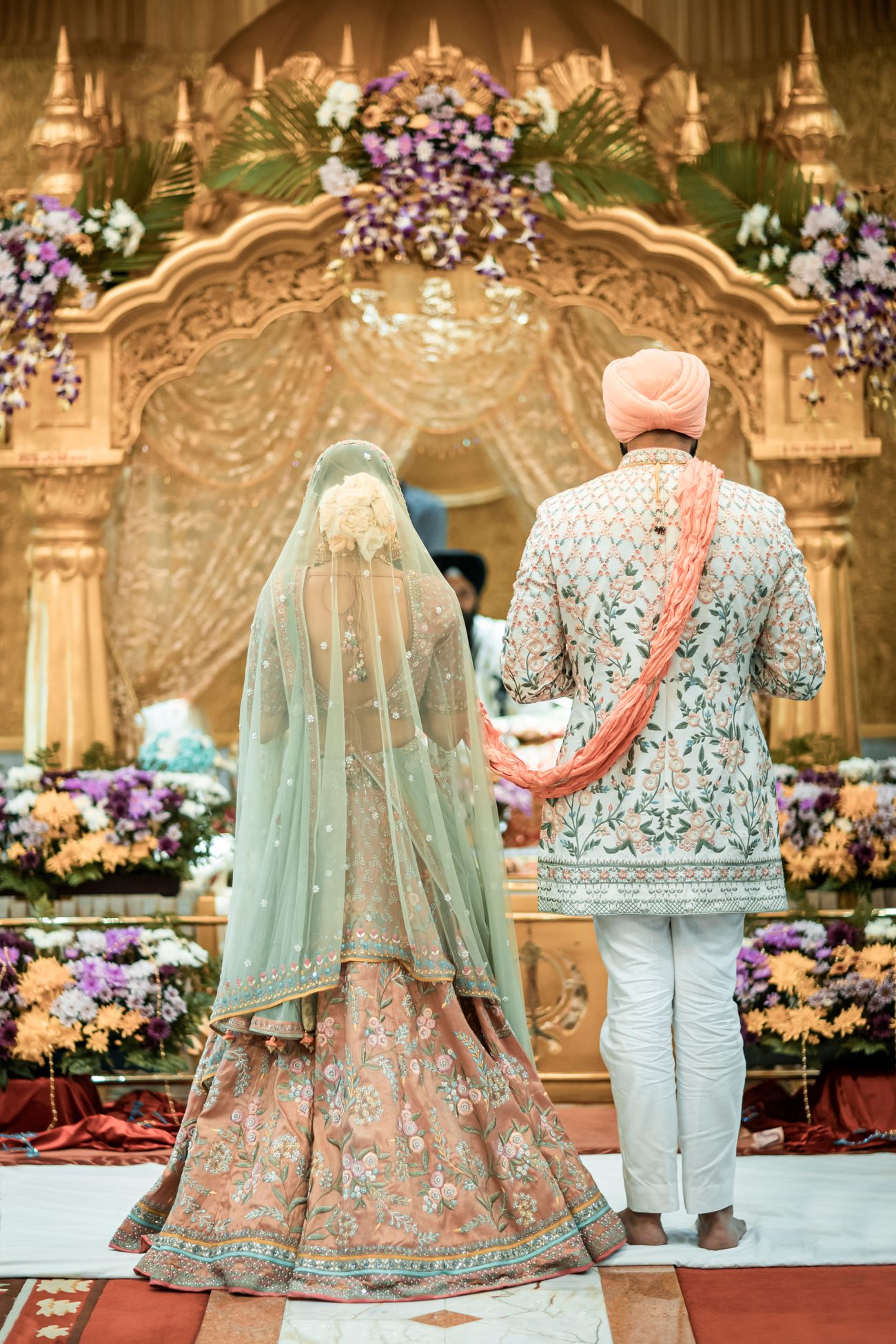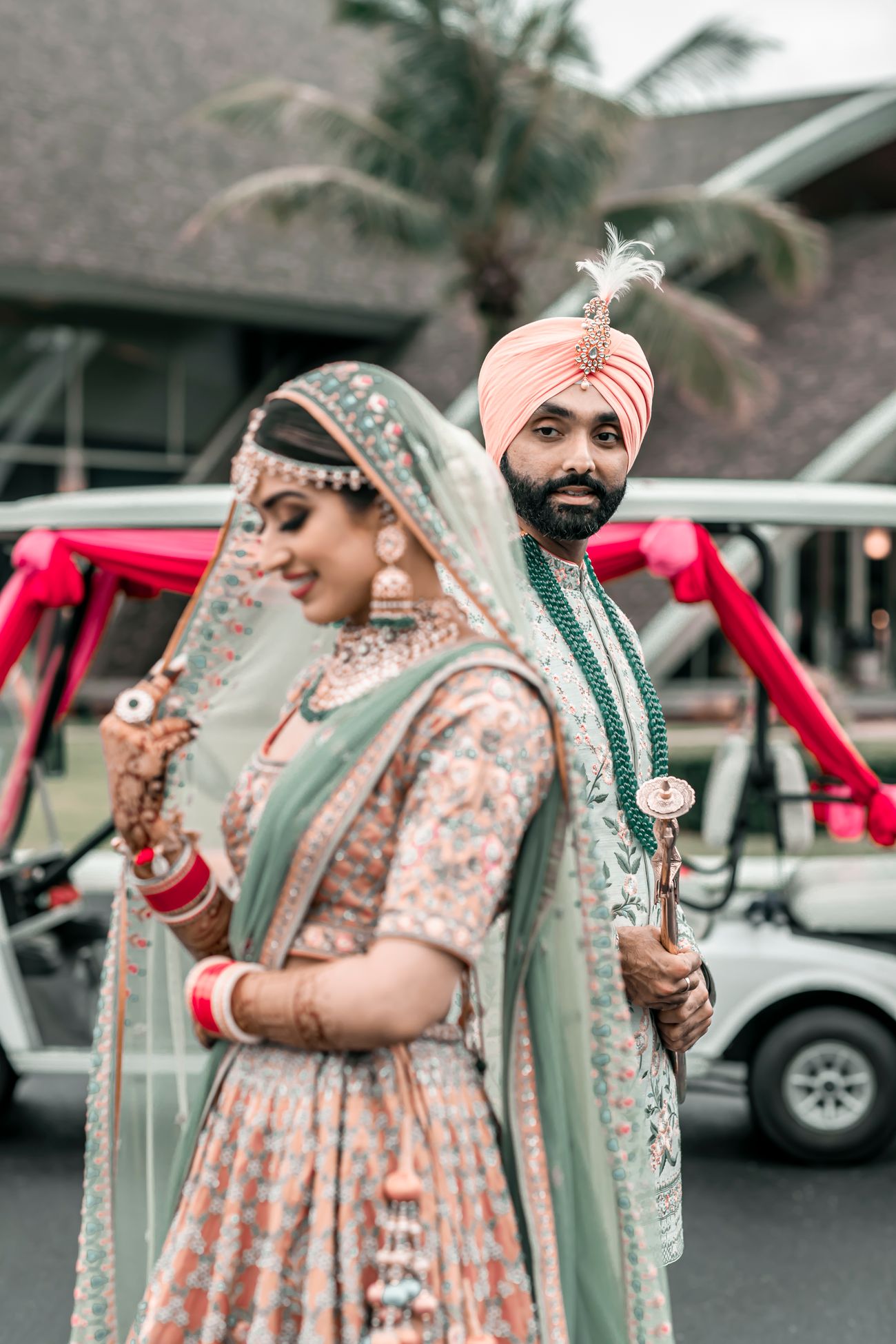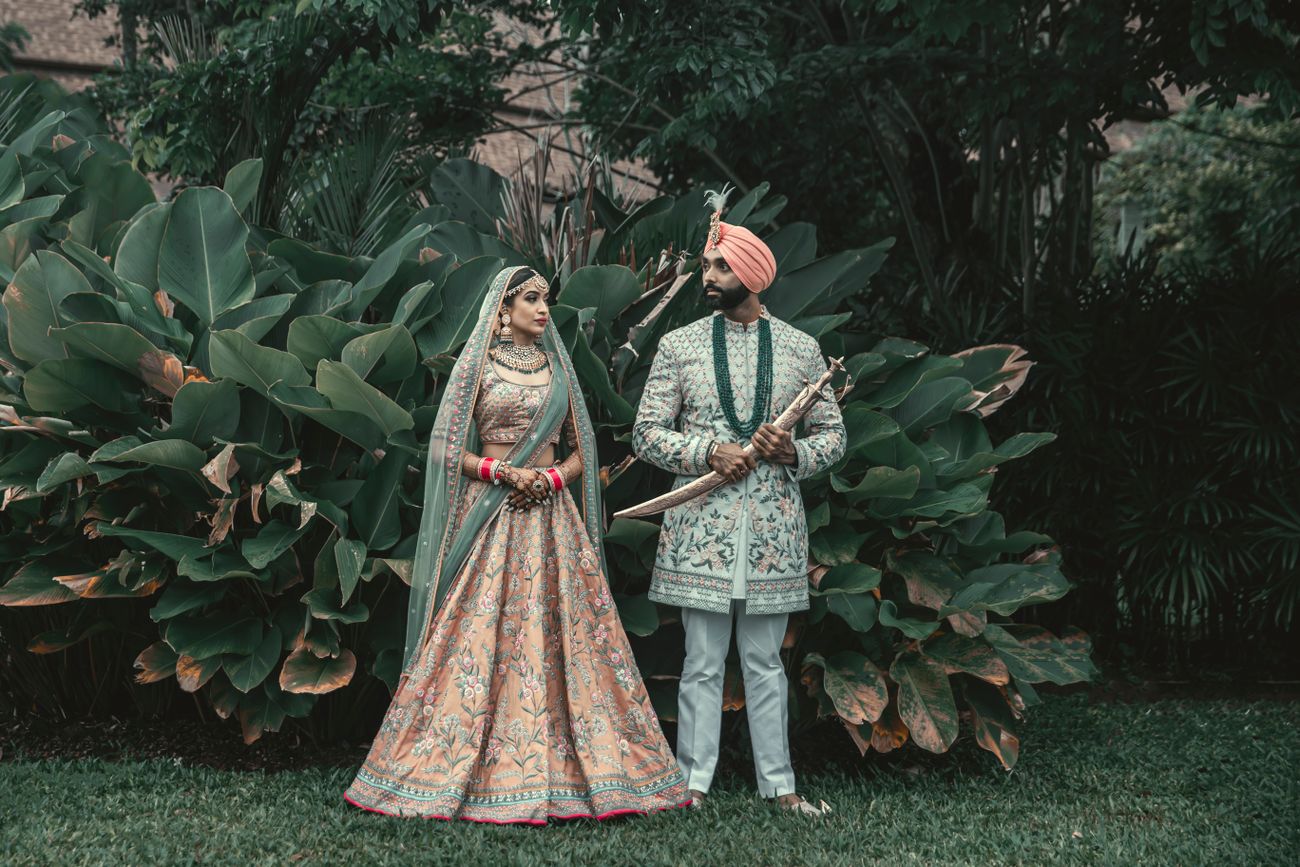 From The Bride: 
We had a destination wedding in Phuket, Thailand. Since Sujinder is from Singapore and I am from India, lived in Canada therefore a destination wedding was ideal for us since most of our family and friends had to fly to a location to attend the wedding anyways. The vision behind a destination wedding was to keep it intimate and make it memorable for all the guests. With the destination wedding we achieved both. The idea was to get everyone in one place away from home so that everyone can enjoy the wedding and have a family vacation at the same time. Guests flying from far like America, Canada, England, Australia either came early or stayed till after the wedding to enjoy a tropical vacation. This being the first destination wedding in both mine and Sujinder's family I can safely say that it was a success and the best destination wedding our family ever had. Guests texting me after the wedding saying that they had a wedding hangover holds testimony to the fact.
Vendor Reviews: 
Shahid Naar: Apart from being one of the best makeup artists in North India, Shahid Naar is also a very kind and humble human being. He listens to his brides and tries to understand their style ad needs. Does not overdue the makeup and accentuates your features to keep it natural, yet bridal looking. I liked the fact that he focused on my eyes and lips since that's what gave the whole look an oomph factor. The use of subtle and neutral eyeshadows with complementary lip color was the key to all the looks that Shahid got me ready for. Regardless of ones outfit the makeup plays a huge role and the job Shahid did on me was something I was very pleased with. He used to finish my looks with a matt finish and a tint of highlighter which was perfect for the tropical hot weather of Phuket. Shahid was not only my makeup artist he also helped me out during my solo and couple photo shoot with IG worthy picture ideas. He had brought in his own photographer who took my pictures which ended up trending on IG. The famous picture of me and Sujinder on the beach in our wedding outfits with a mirror and chair was Shahid's idea. All in all, my experience working with Shahid for my wedding was amazing and I couldn't be more satisfied with all my looks.
Sunny Dhiman Photography: Our journey with them started before the wedding events even started, in the form of a pre-wedding shoot. Sujinder was very keen on getting them since his cousin got married a few months ago in Singapore and had hired them as videographer/photographers. I had seen their work on IG and on YouTube and knew that they will do a fine job. Our experience with their team has been spectacular. They went out of their way to do a photo shoot for us on the beach the day after the wedding since we they couldn't do one on the day of the wedding due to rain. This shows their commitment and passion towards the job. Had it not been for them we would not have been able to capture the most important day of our lives. As for the pictures are concerned you can see it for yourself, the whole team worked hard, and the results are amazing. Team Sunny Dhiman truly captured the true essence and style of our wedding and made beautiful memories for us and our guests.
The decoration for all the wedding events was done by a local décor company called Wizkim Event Planners. Finding a decorator in a foreign country is daunting and sticking to your budget along with that gets very overwhelming. We met 3 decorators before we could finalize one. But it was our first choice and we ended up going with it. Klevin from Wizkim not only met our décor needs but also kept our budget in mind. I am not going to lie that I was a little skeptical regarding the style of décor that we would get, since Wizkim is a Thai company and I was afraid that they might not be able to understand our needs. But when I saw the end product at each event, I couldn't be happier with our decision of going with them rather than getting someone from India.
Reetu mehendi artist:My mehendi artist was from Amritsar and she is extremely talented. She is known for her precise and neat mehendi skills. As far as the design was concerned, she told me to look up what I want, and she will make a similar one. Since I got my mehendi done in India before the wedding my only concern was that it stays dark till the wedding day. The color and the design was what I wanted and was very satisfied with.
Social Nomad Designs: Social Nomad Designs is a Mumbai Based wedding invitations & stationary company. We corresponded with Mandeep over phone and WhatsApp. She designed the wedding stationery like welcome guest hampers, event timeline, event standees, other wedding signage and the wedding e-invite. I was only familiar with the company's work through their IG and website and knew them for making creative invites and fun signage's. They came up with such an amazing design for all the stationary items and the e-invite that a lot of guests asked us about it and took the timeline as a keepsake from our wedding. I had an amazing time with their team. We spent about 2 months finalizing all the designs and they brought my imagination to life. Their content was so apt for our intimate tropical destination wedding.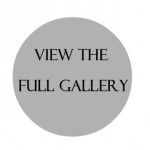 Vendors: Makeup Artist: Shahid's Makeover★ 4 ; Photography:Sunny Dhiman Photography★ 4.9 ; Wedding Decor: Wizkim Wedding★ 5 ; Bridal Outfits: Dhol/Jaggo Night - Designed by mom, Welcome Lunch - Ridhi Mehra★ 4.6 , Shagan - Gazal Gupta★ 4.4 , Sangeet - Abhinav Mishra★ 5 , Wedding - Anita Dongre★ 4.9 , Reception - Gaurav Gupta★ 4.8 ; Bridal Jewellery: Dhol/Jaggo Night & Welcome Lunch - Maliram Jewellers★ 4.8 , Shagan - New Lakshmi Ornament House, Sangeet - Bhrata Ji Jewelers, Wedding - Shri Hari Daigems by Anirudh ★ 5
Bridal Footwear: Dhol/Jaggo Night - Needledust★ 4 , Wedding & Reception - Jimmy Choo ; Mehendi Artist: Reetu's Mehndi★ 4.9 ; Groom's Outfits: Dhol/Jaggo Night, Welcome Lunch & Reception - Vavci Amritsar , Shagan - Qbik★ 4.5 , Wedding - Anita Dongre; Wedding Invites: Social Nomad Designs