A Wedding With No Flowers? Yep, and it's Awesome!
BY The WMG Bride | 15 Mar, 2016 | 3469 views | 3 min read
There are some weddings that are extremely unconventional, some highly amusing and some, clearly years ahead. This is one such wedding that we chanced upon as we carefully thumbed through Bangalore decorator
With Love Nilma
Instagram account. She tells us that the brief to her by this Australian - Banglorean couple was "No flowers, more natural, very eco-friendly and lots of greens". So taking up this challenge,
With Love Nilma
, the decorator created a vintage, rustic look for the wedding that took us from okay to gasp in minutes. We took a look and got some much-needed inspiration - how about you peek in?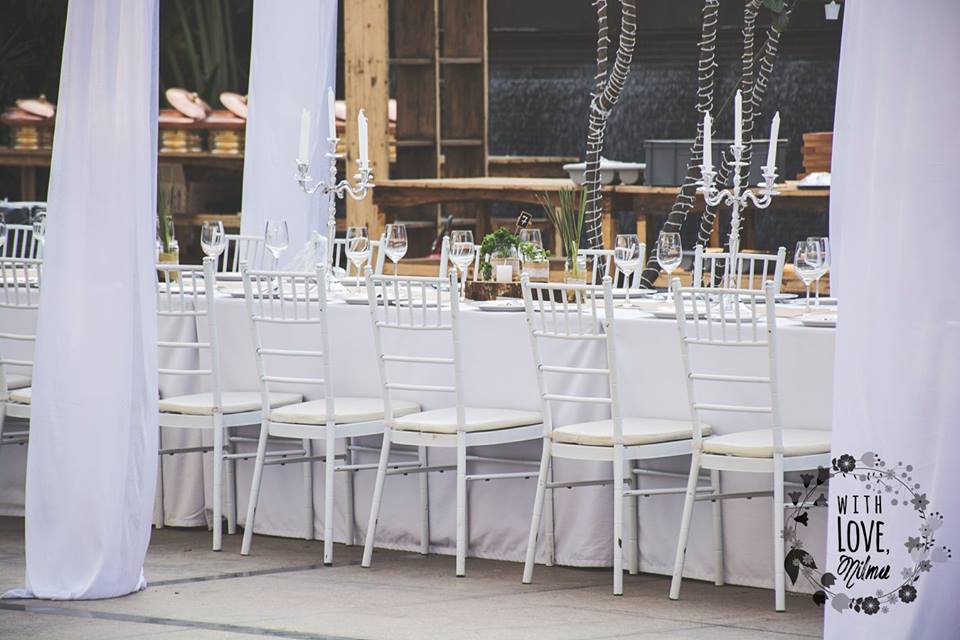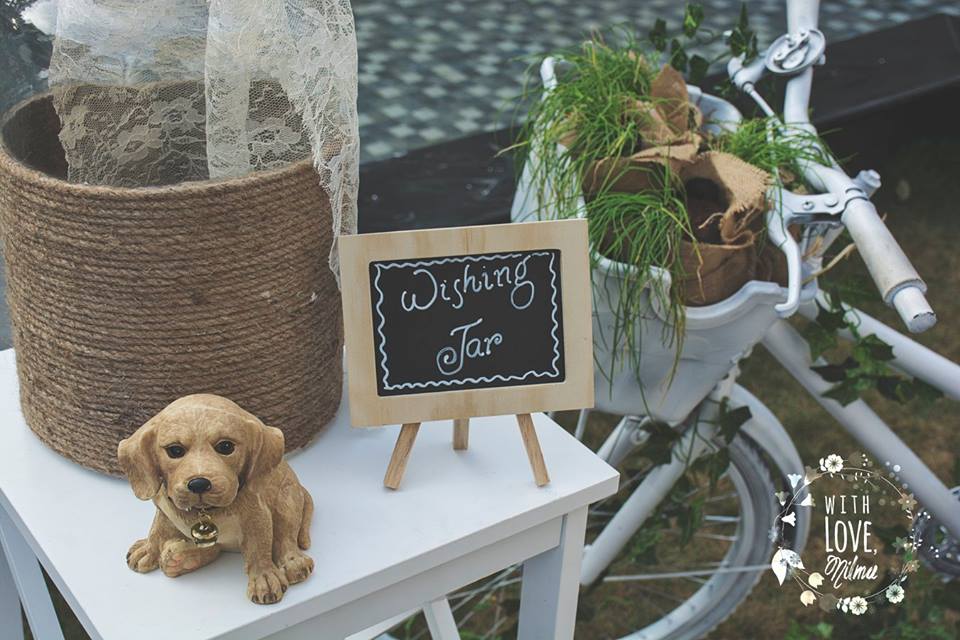 The colour palette was quite obvious: green, white and brown/ earthy and warm tones came in highly recommended. Burlap was used big time along with interesting little herbs.
The ideas

 at the venue:
A wheelbarrow with herbs wrapped in burlap

Handmade crates with herbs picked from a nursery wrapped in burlap and jute rope

An old whiskey barrel cut in half where an orange tree was potted in

A ladder with photographs of the family

A chalkboard with the bride's favourite quote by Bernard Shaw
The seating chart alongside a handmade planter
Wooden letters of the bride and grooms family names on the table
Herbs planted in pretty white planters
A beautiful parasol + an old bicycle painted white makes a pretty picture
A wishing jar for the guests to leave a message for the newly weds
Burlap table runner tied at the end with a jute rope, rosemary and lavender
Vintage mirror along with a chest of drawers with yellow lemons and basil leaves popping out
A yellow lemon with basil leaves rolling out of a mason jar filled with lace
Do check out the beautiful bright blossoming orange tree sitting pretty at the venue. Nice addition, we'd say! The crates were made in her studio and the herbs were picked up from a local nursery and wrapped them in burlap and jute. A barrel was cut in half, filled with hay and a few green apples tossed in it along with a milk can was a great attraction. The centerpieces on the table were made of wooden tree trunks Nilma found in the timber yard along with glass jars filled with lemon grass, basil, mint leaves, chives amongst other herbs. Lavender and Thyme were added to pretti-fy the places. And the best thing was the 
giveaways: wine bottles from Sula. 
Location:
J W Mariott, Bengaluru
; 
Decorator:
With Love Nilma