All Inclusive Jungle Resorts In India Perfect For A Winter Honeymoon!
BY Apoorva | 17 Dec, 2018 | 5339 views | 3 min read
While we are googling winter colours that brides to be can don, you also need to book your honeymoon! Since winter means snow-capped mountains in half part of the world, you can indulge in a few luxe safaris back home. If you and your hubby are wildlife lovers, check out this amazing jungle resorts that you just can't say no to!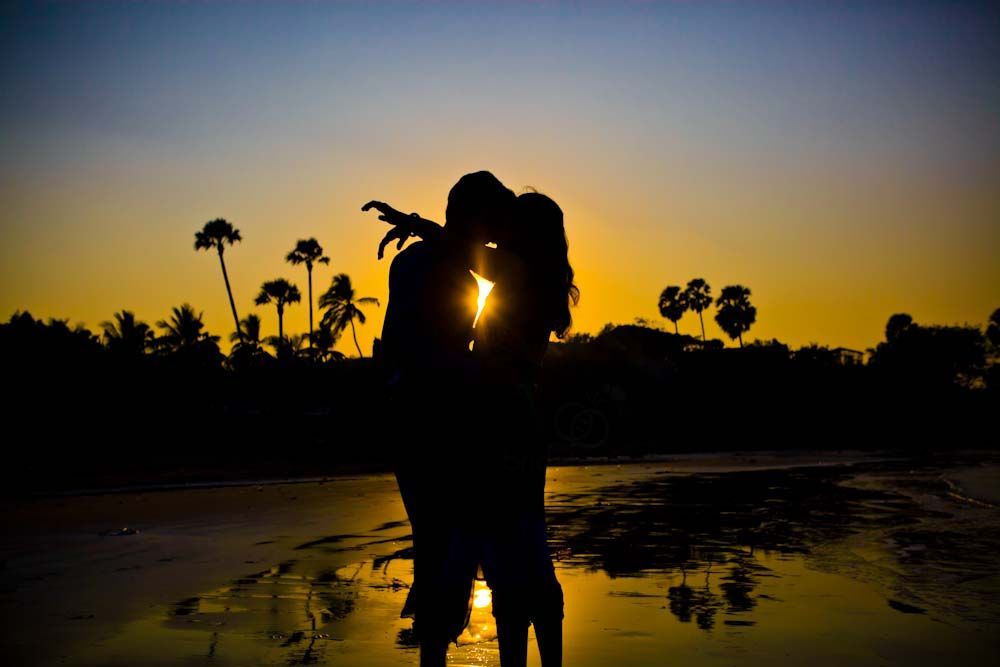 Image via Stories By Rajesh
Aahana – The Corbett Wilderness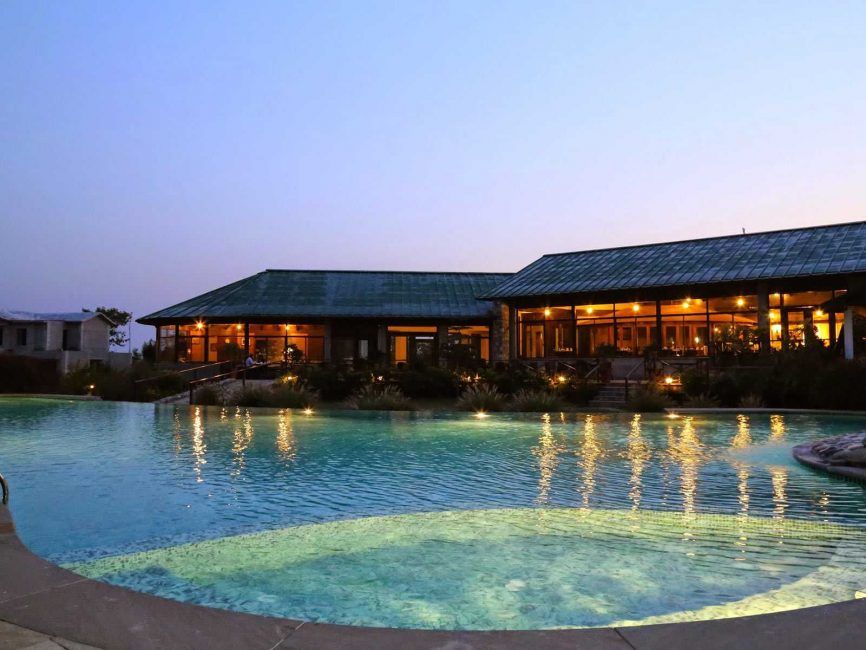 This luxury eco-resort is set in a property landscaped in greenery, which provides strolling room for the park's wildlife that can be seen from your room. Apt for a winter honeymoon, you can opt for the jungle safari on elephant back, and when you've had your fill, check out the naturopathy centre and restore your body and mind.
Doubles start from INR 10,000 onwards
Binsar Forest Retreat
This beautiful and rustic retreat resort is a heritage itself as its sitting on a land once owned by a major from the British Raj inside the Binsar Wildlife Sanctuary. If you are looking for an unplugged honeymoon, this is the place to be. Run entirely on solar power and harvested rainwater, the vegetarian plus smoke and alcohol-free hideaway serves buffet meals and has plug points only in the common dining areas. What's more, you can enjoy panoramic Himalayan views from the comfort of your bed!
Doubles start from INR 8,000 onwards
Aman-i-Khás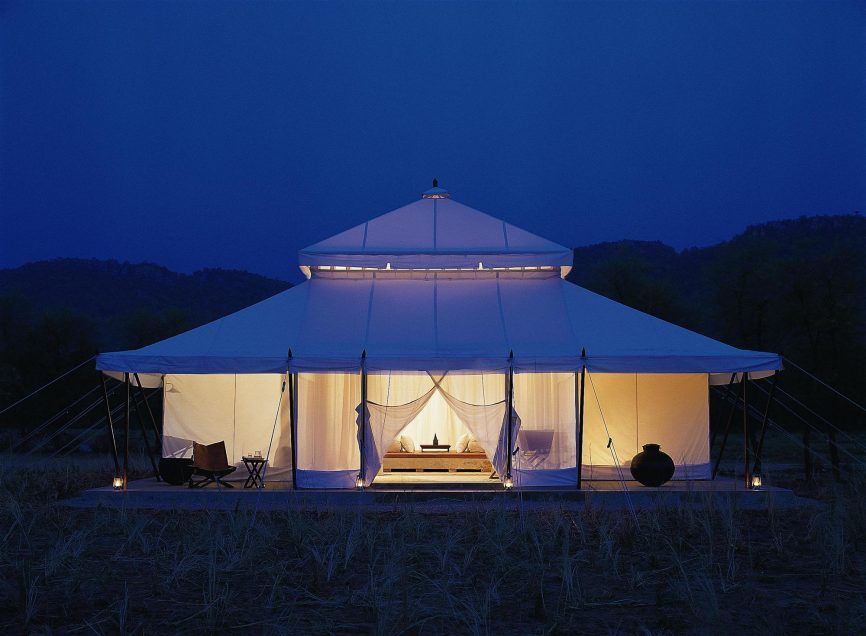 Looking for something camp-like but with all the amenities? Go glamping here on your honeymoon with this Mughal-style camp that sits within a brushwood forest and is close to Ranthambore National Park. They have 10 spacious air-conditioned tents raised on concrete plinths ensure complete privacy. Don't miss the tiger safari organised by the hotel or you can even take a camel ride to Ranthambore Fort.
Doubles start from INR 85,000 onwards
Tree House Hideaway, Bandhavgarh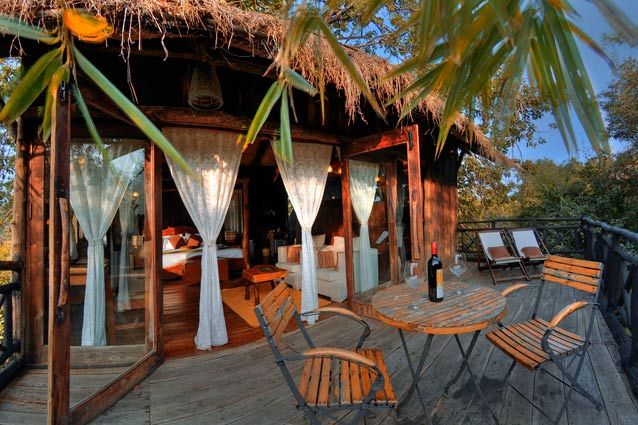 One of the most luxurious jungle resorts in the country, the Tree House Hideaway is a honeymoon dream! They have these specially crafted, tree houses set amidst lush greenery is an experience worth treasuring. You can indulge in Indian, Continental and barbeque meals at the cosy dining hall and enjoy quality drinks at the bar known as Watering Hole. So aptly named!
Doubles start from INR 16,000 onwards
Sher Bagh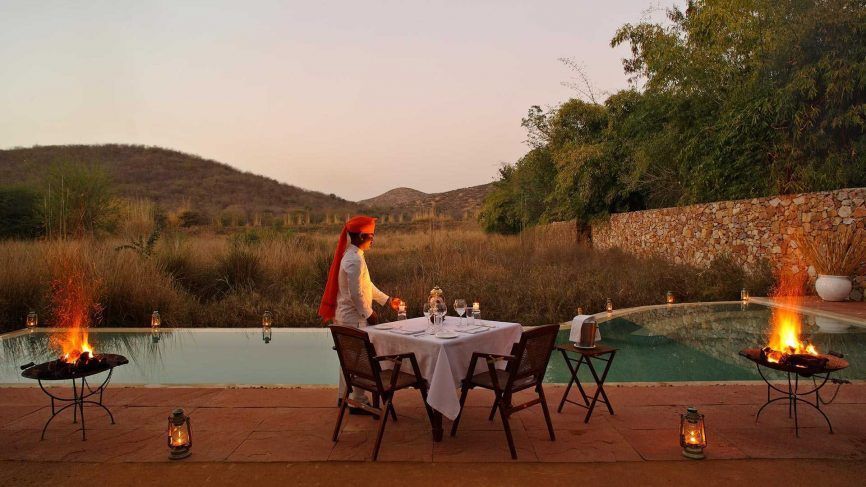 This SUJÁN Luxury property is an ode to the 1920s safari encampments that the royalty used to indulge in. You too can do the same on your honeymoon on their fantastic safari experience, with newly furbished jeeps and excellent guides. They have a Royal Suite which comes with its own private heated pool and a Luxury Suite which has an open-air tree shower and a garden. Don't miss the hotel's signature outdoor spa treatment under the shade of a peepal tree!
Doubles start from INR 46,000 onwards
Reni Pani Jungle Loge, Satpura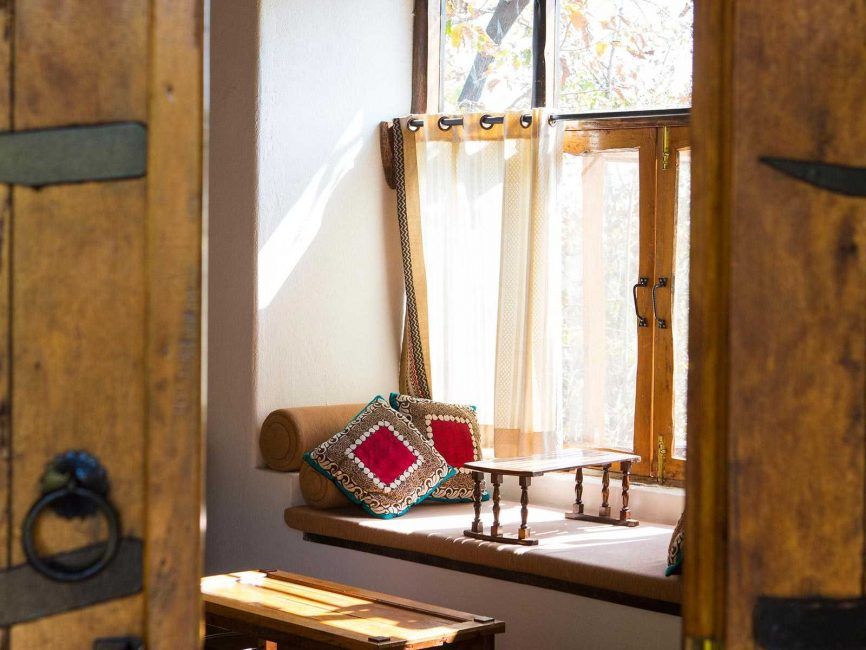 Spread across 30 acres this conservation-and-wildlife-focused lodge has 12 luxury cottages that are located along a seasonal stream, atop a hill and in the forest. In addition to canoe, jeep, elephant and boat safaris, Satpura is the only national park in India that offers walking safaris into its core. You can catch a glimpse of leopards, sloth bears, wild dogs, deer, tigers, birds and butterflies while you're out on a stroll.
Doubles start from INR 20,000 onwards
Pench Tree Lodge, Pench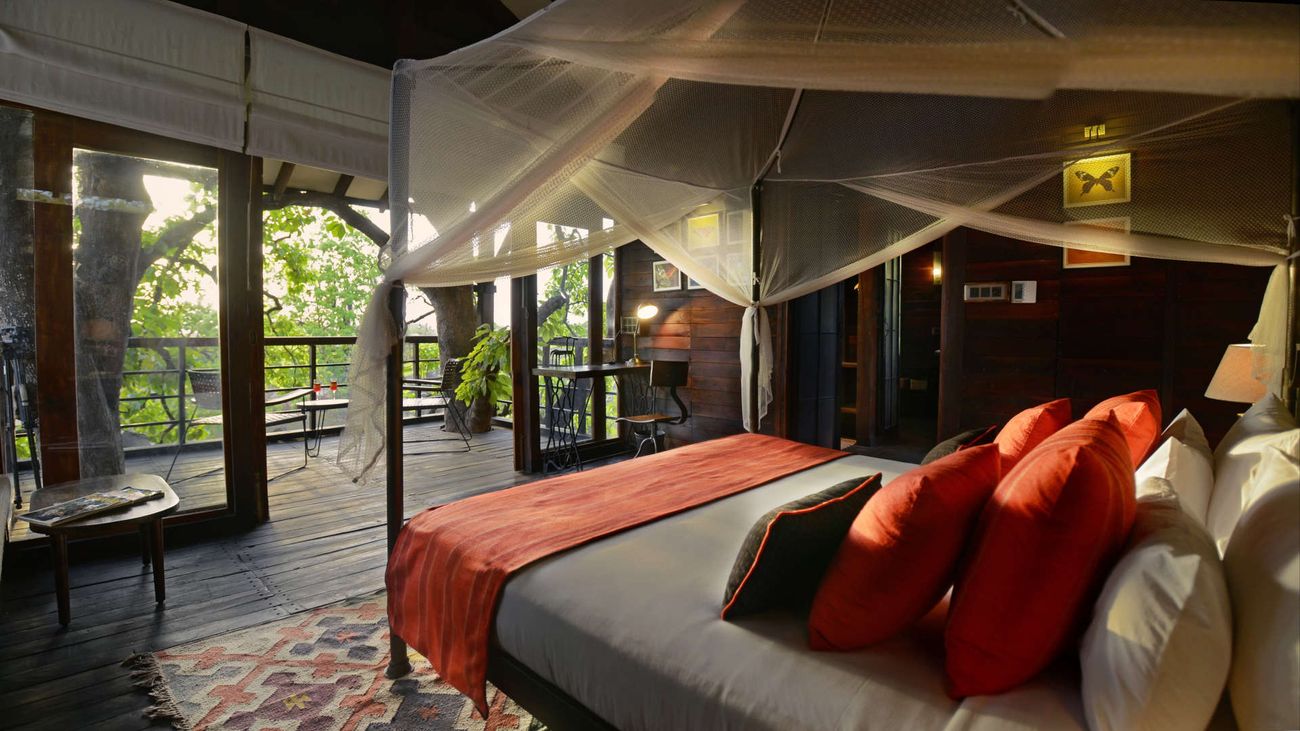 Want a bird's eye view of the jungle? Take the tree lodge's treetop accommodations! You can also enjoy the bush dinner, go on village walks, or farm in the organic garden. How amazing is that?
Doubles start from INR 16,000 onwards