Sabyasachi's New 2018 Collection : All The Photos For Your Pinterest Boards !
BY Latha Sunadh | 22 Feb, 2018 | 2130 views | 3 min read
Trust Sabyasachi to come back from a rather long lull to an exquisite collection that's sure to take weddings to new heights this year. We're literally ***dying because there's so much to say and so much to see. But first, our views. There are multiple reasons why we love this new collection.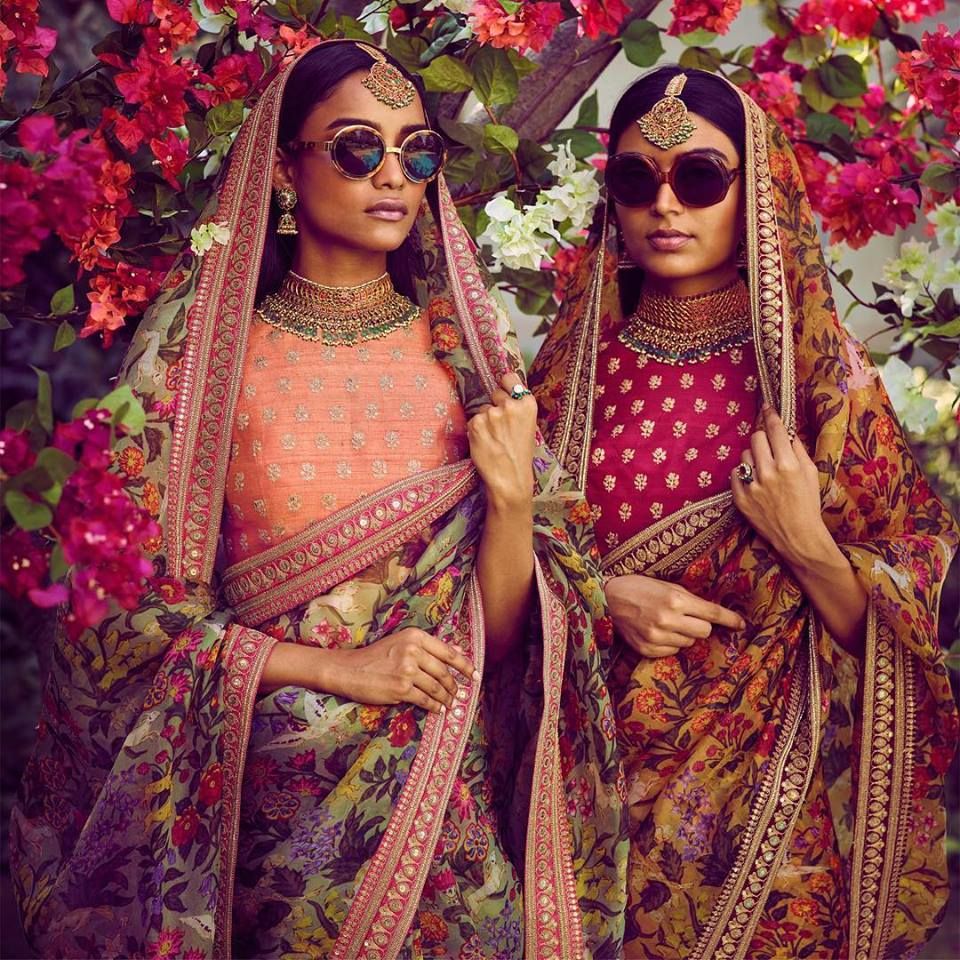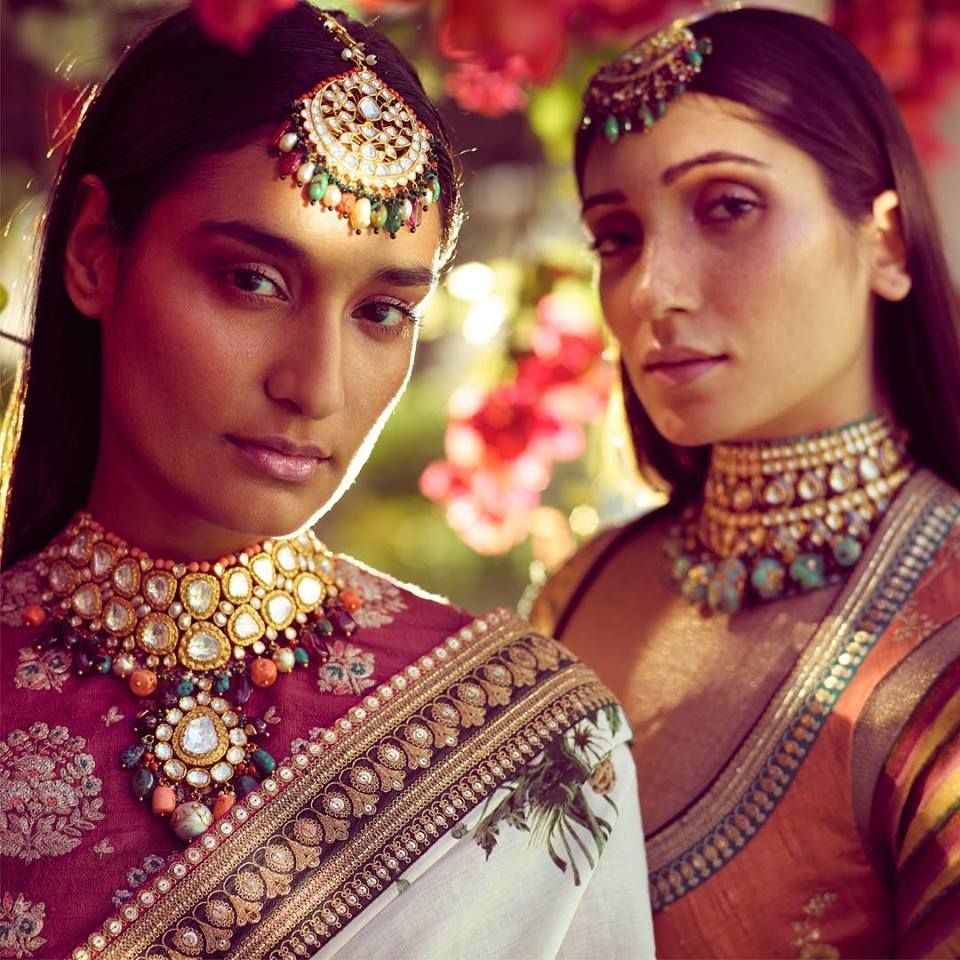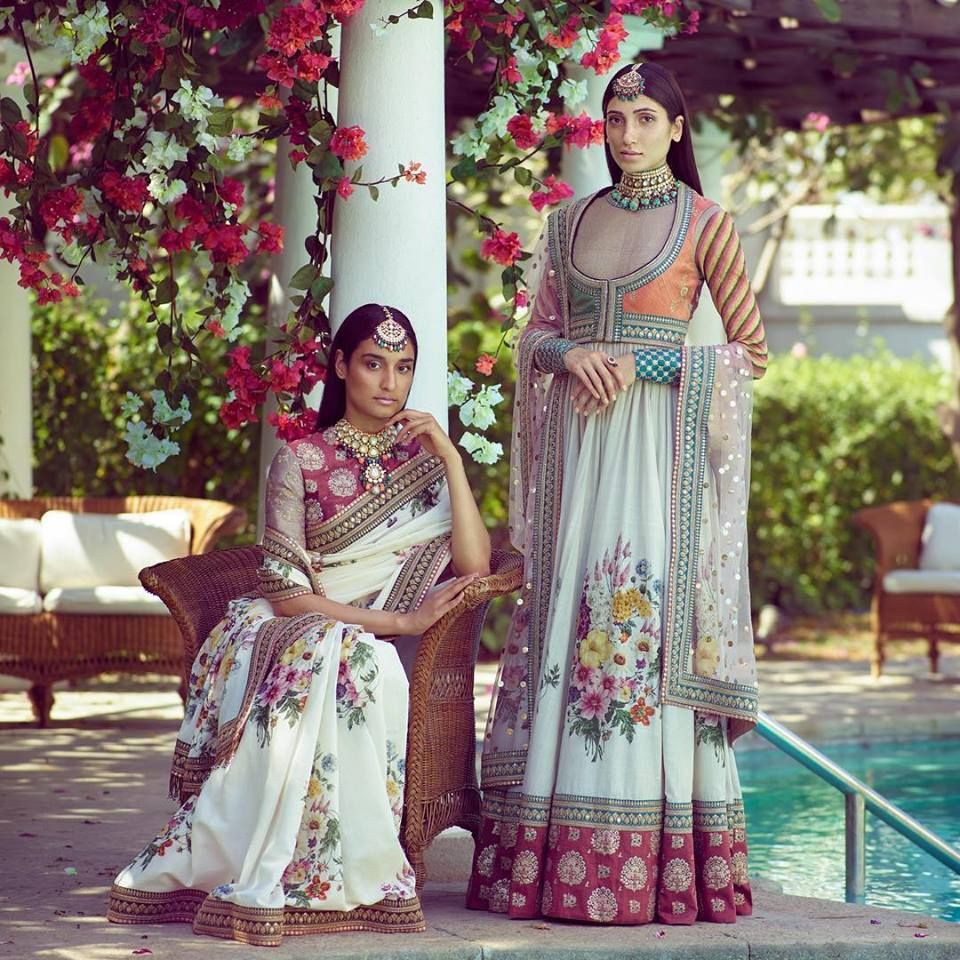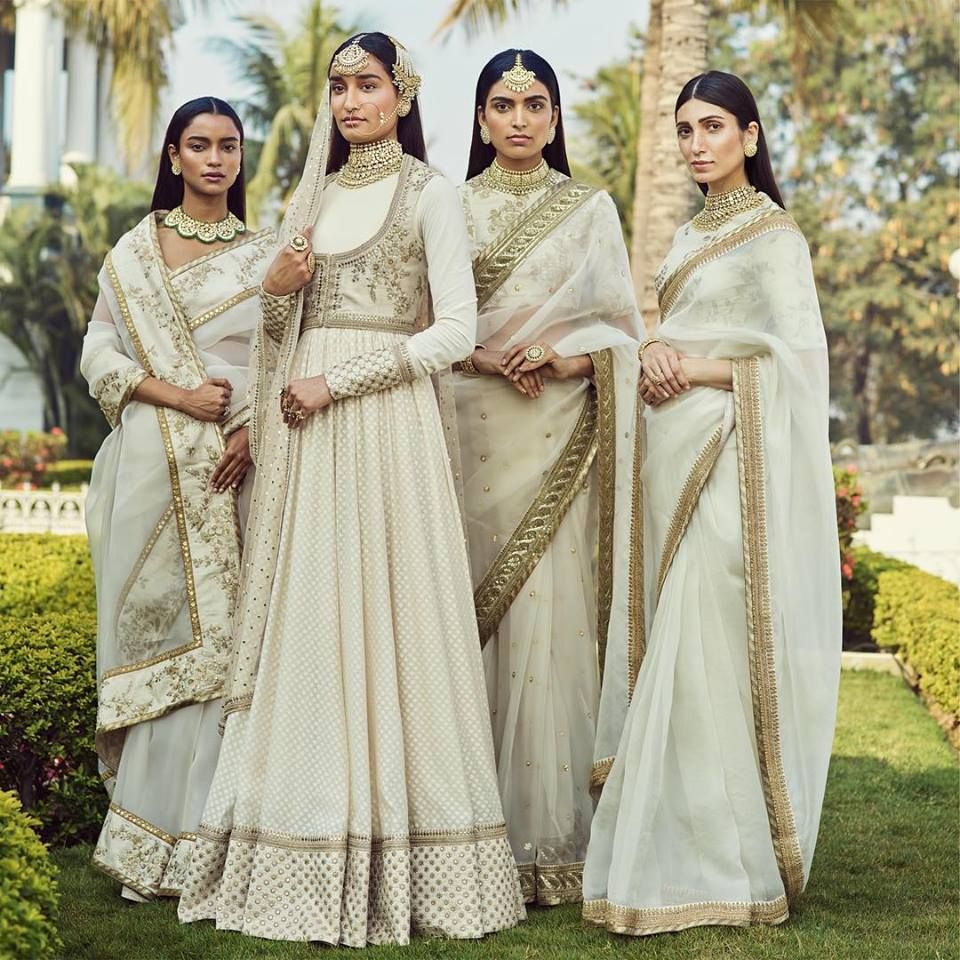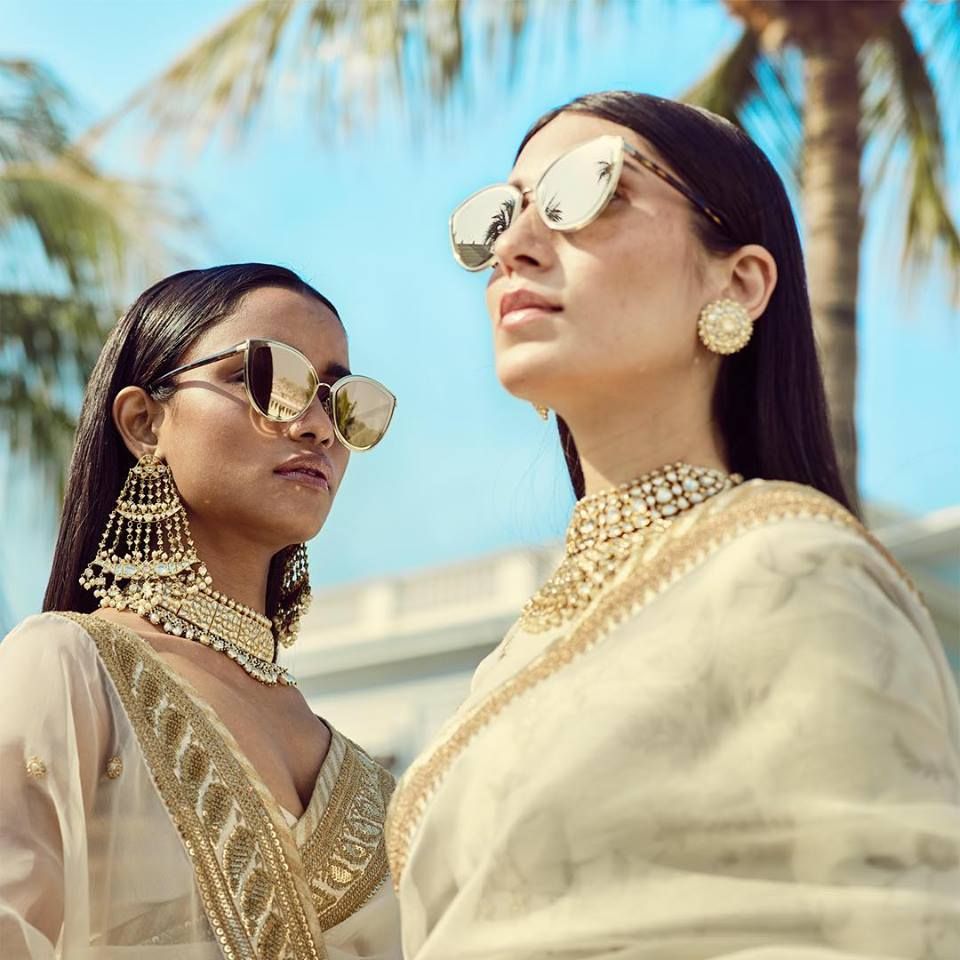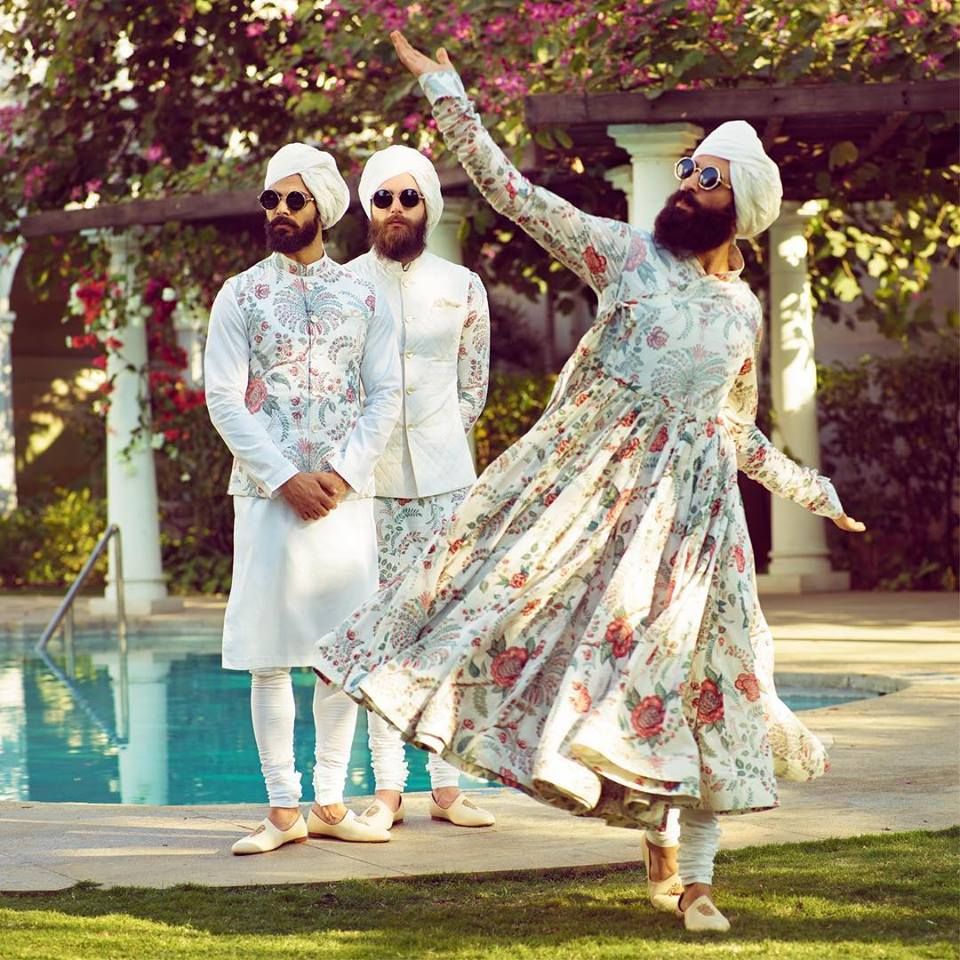 It's refreshingly nice. Not dull and royal - like his previous collections
It's perfect for summer weddings because hellooo, citrus hues!
The collection is about neons and boy, are they back or what? Reinventing the color wheel are we?
Cheent is back with a bang, we're not sure where we lie on this fabric but it sure looks good!
The circus theme adapted to weddings - genius!!!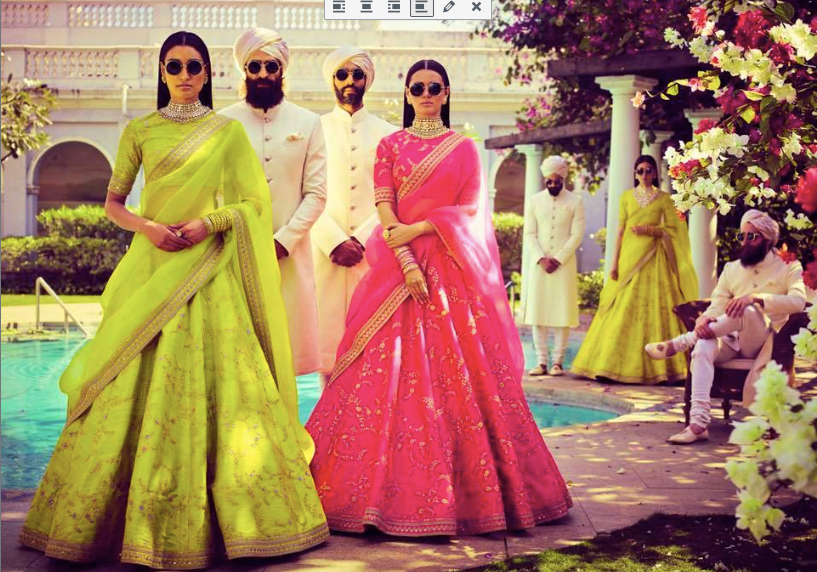 Here's what Sabya had to say about this collection. "I was eleven years old when I went to see the Gemini Circus. The trapeze artists, the tigers, the galloping horses and even the clown is just a blur in my memory. But I can still smell the turmeric popcorn and I distinctly remember the marquee. It was massive, sprawling across the entire maidan in striped canvas. Red and green. Colourful festoons and fairy lights in every shade of bright danced and glittered under an evening sky. The thought never left me and I knew one day, it would surface up as an inspiration for one of my collections". And so came his models in printed and hand-embroidered silk Matka lehengas paired beautifully with floral embroidered blouses. Plus, let's not ignore the fluttery organza dupattas in whimsical colors.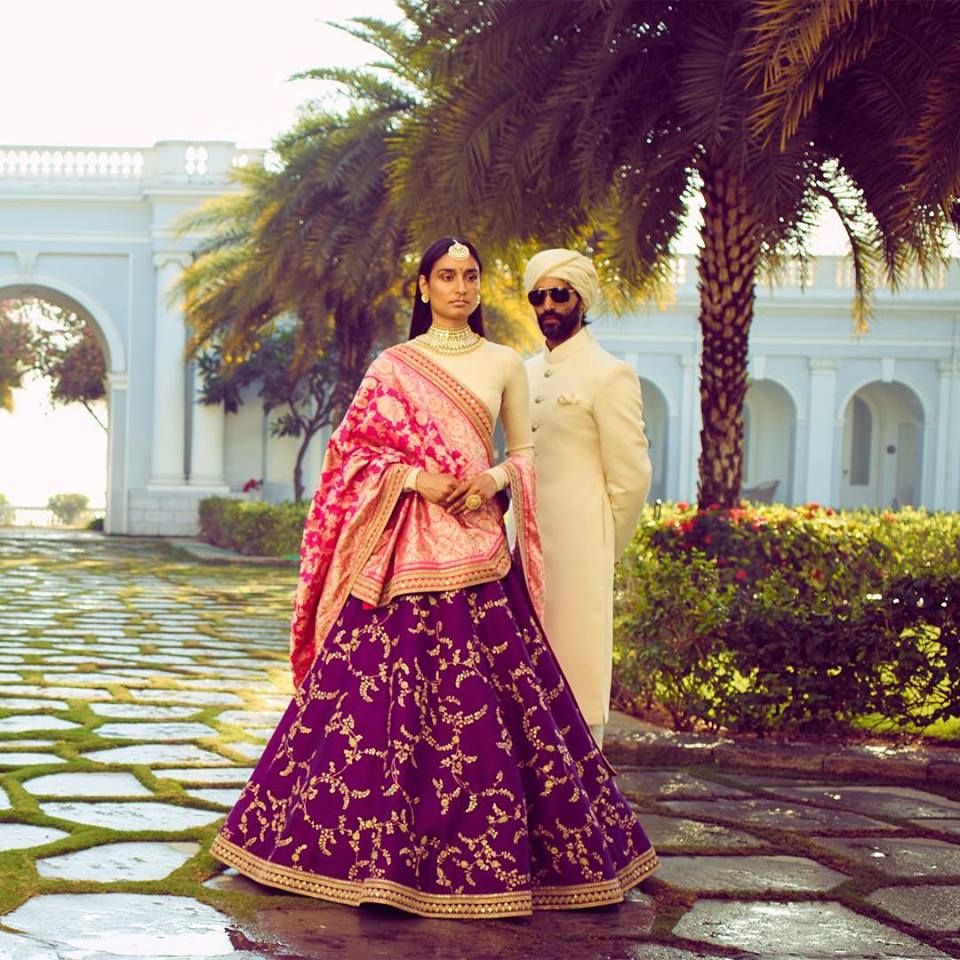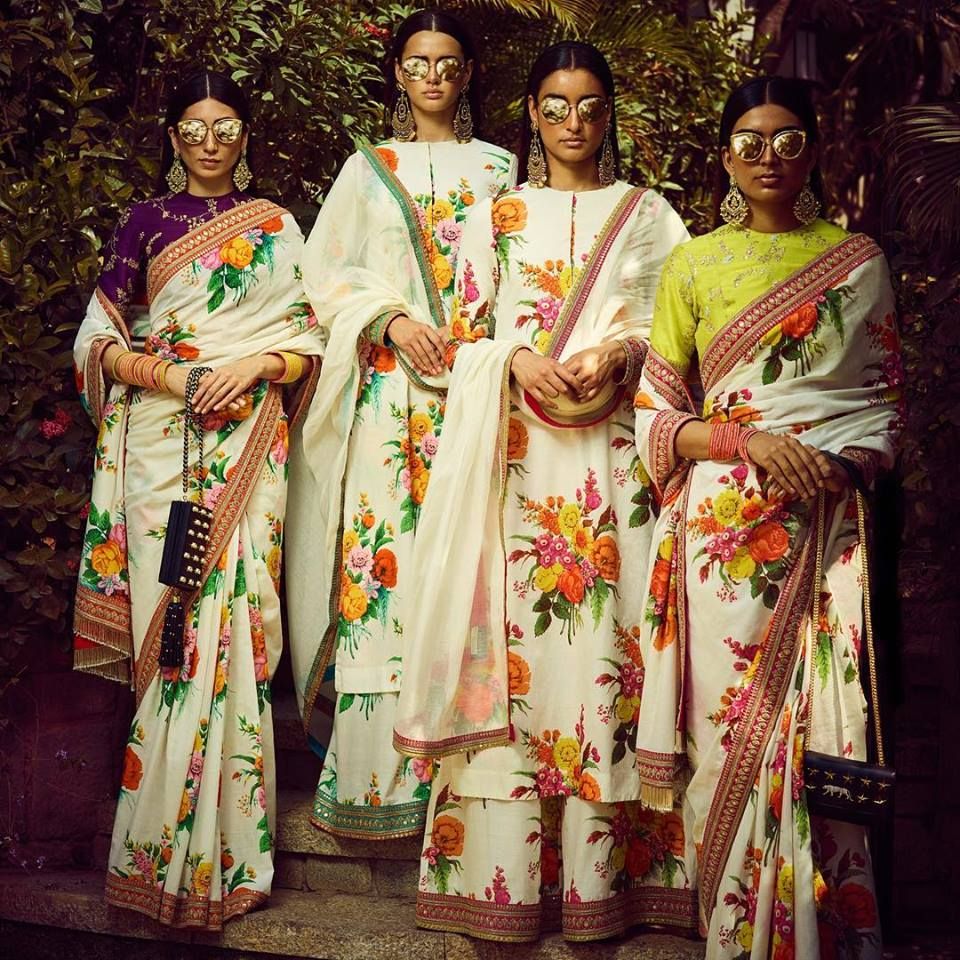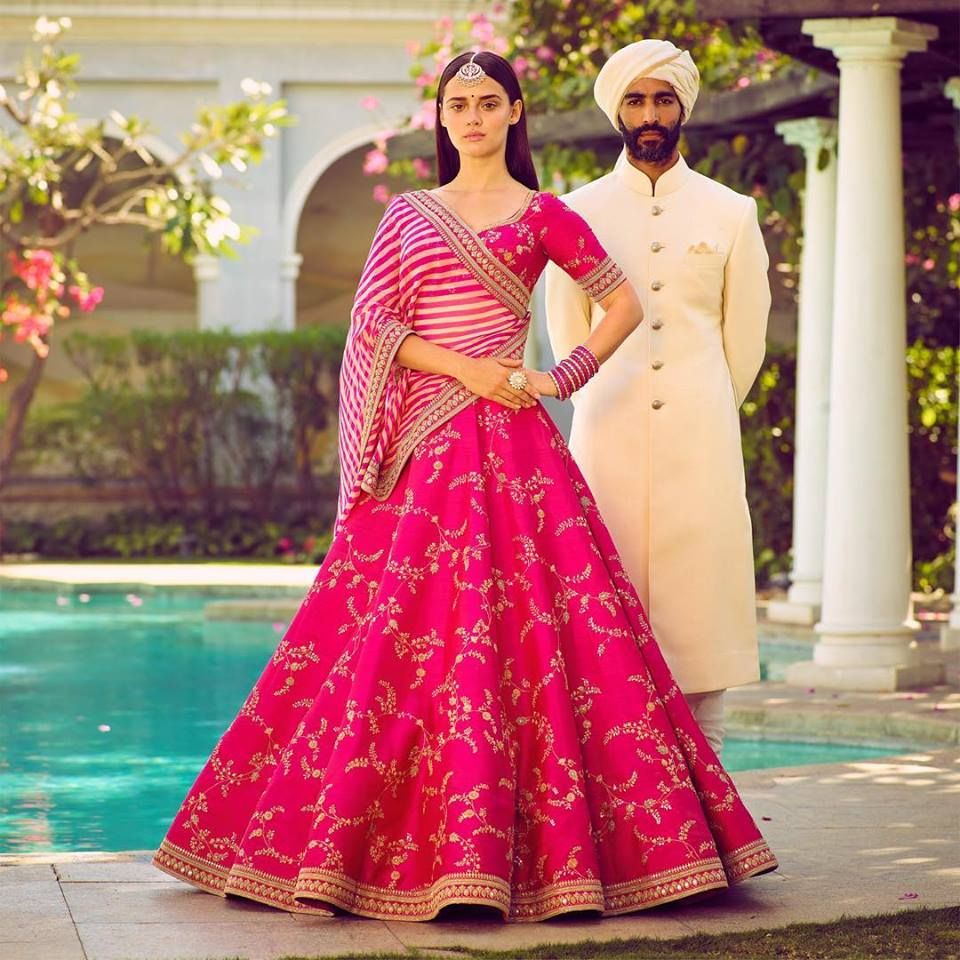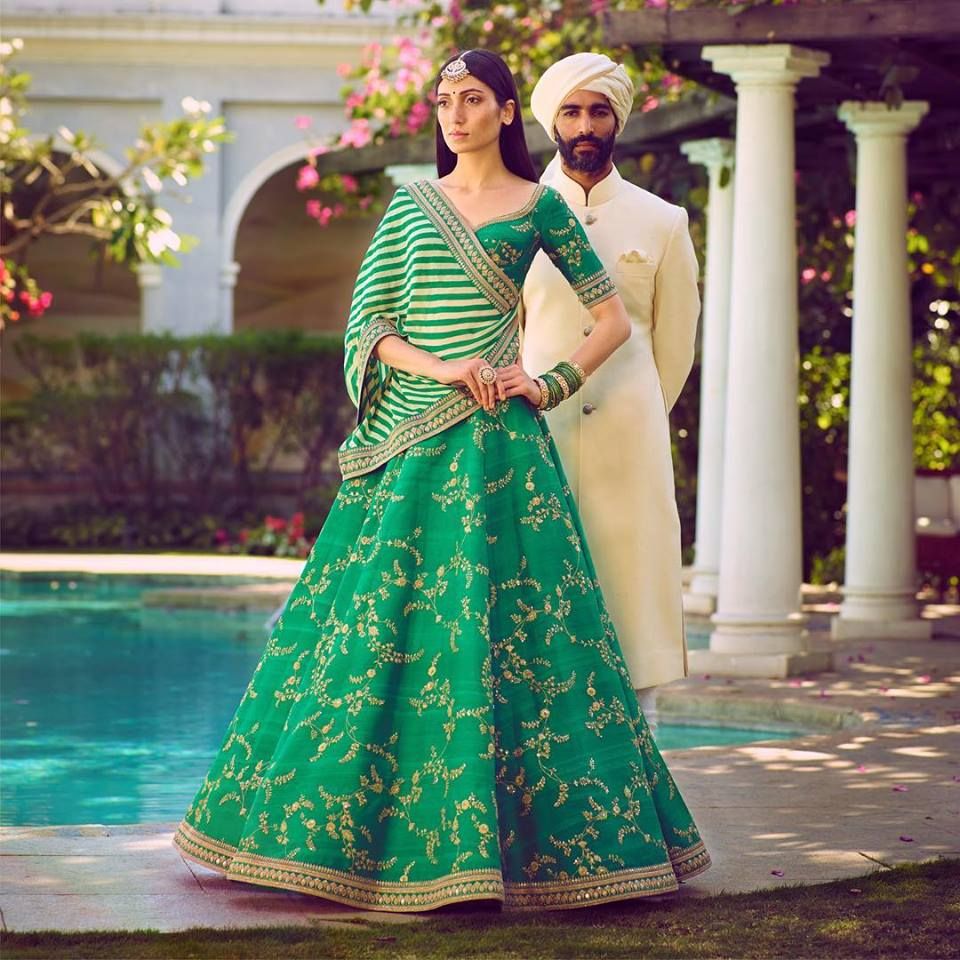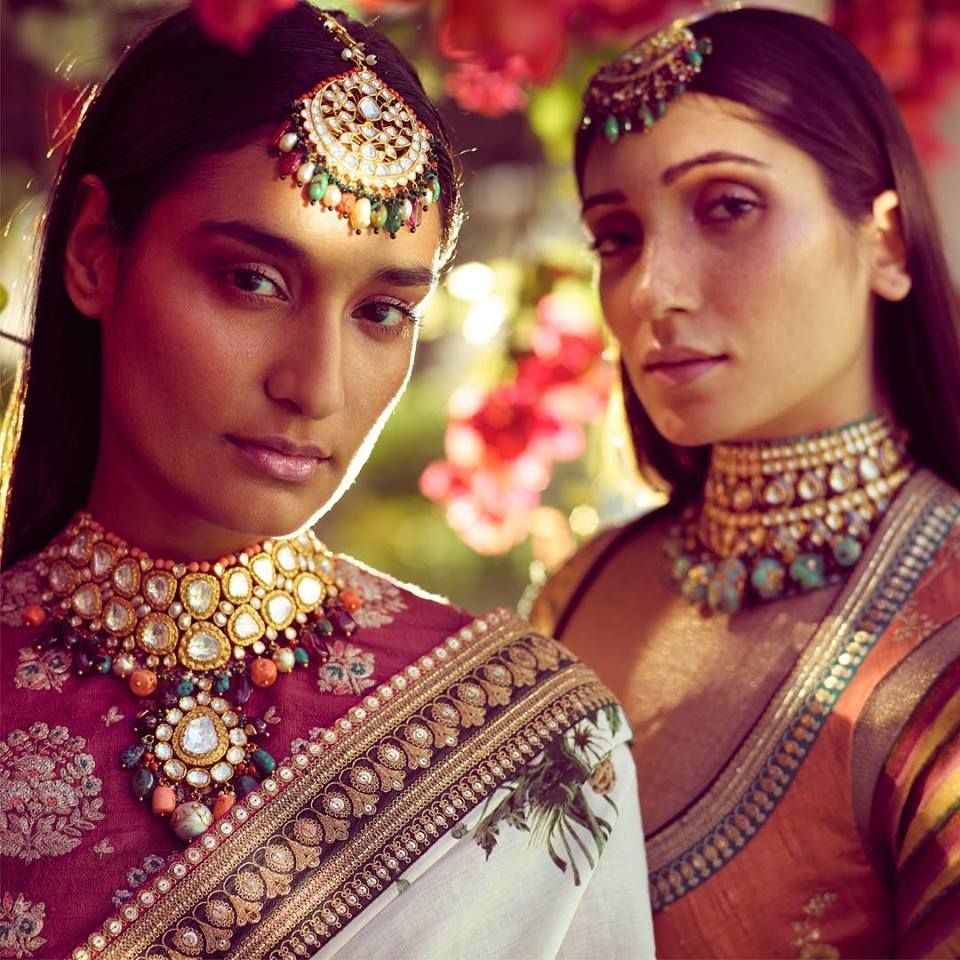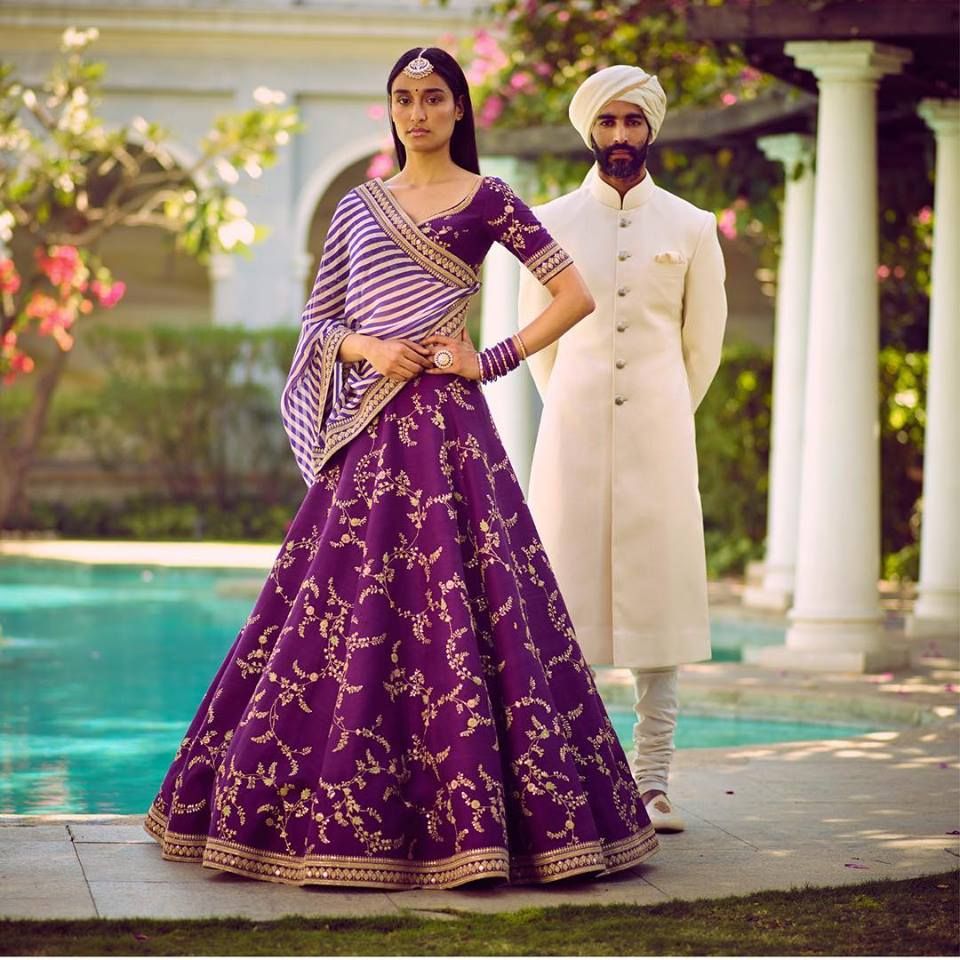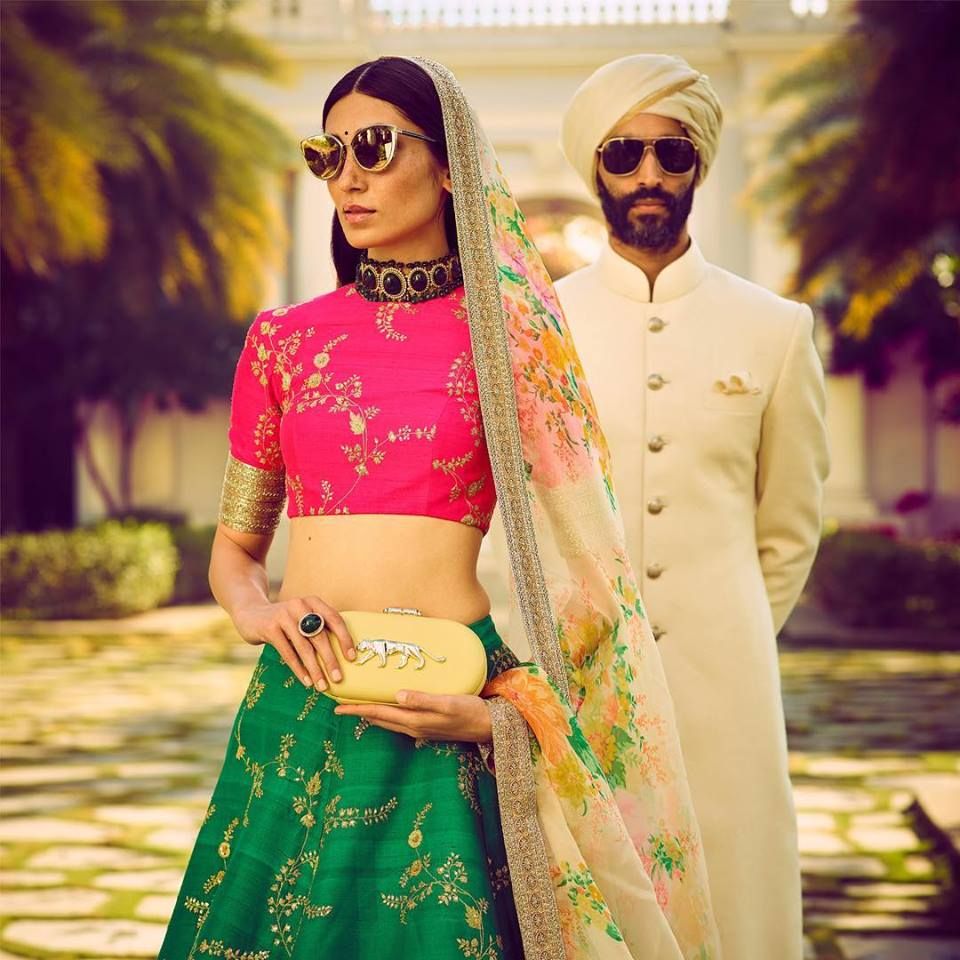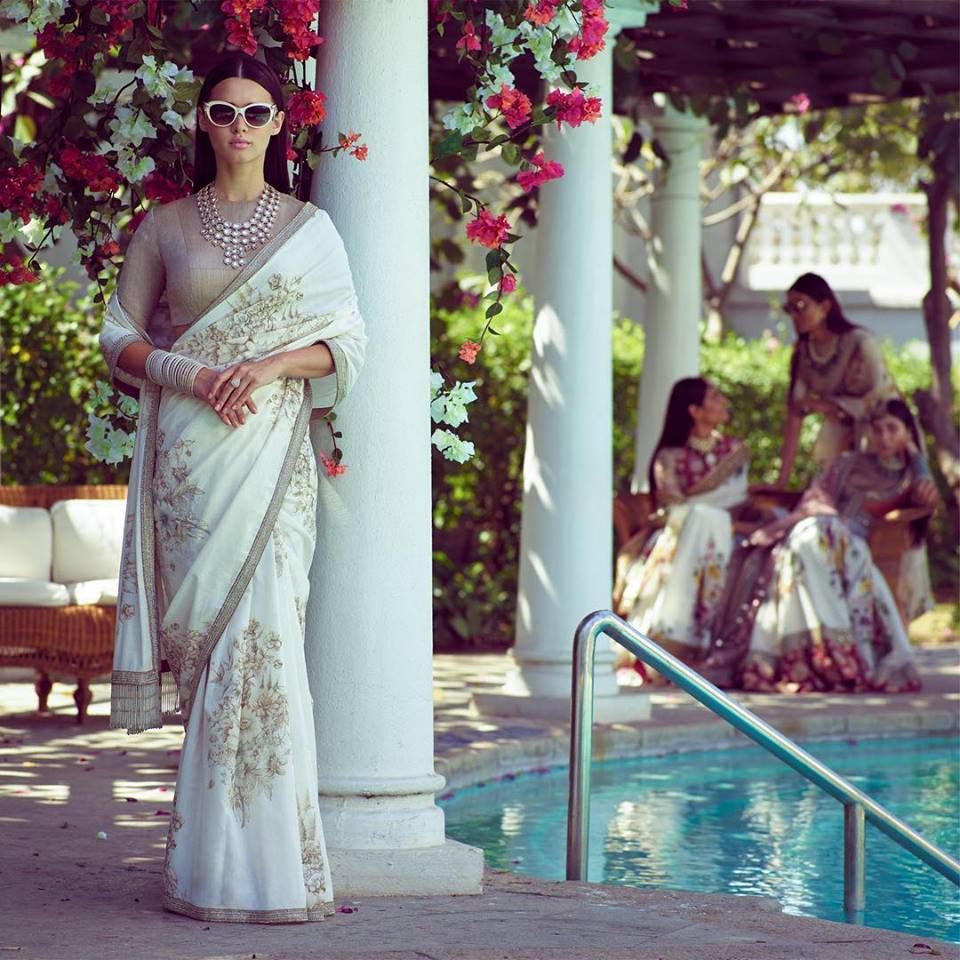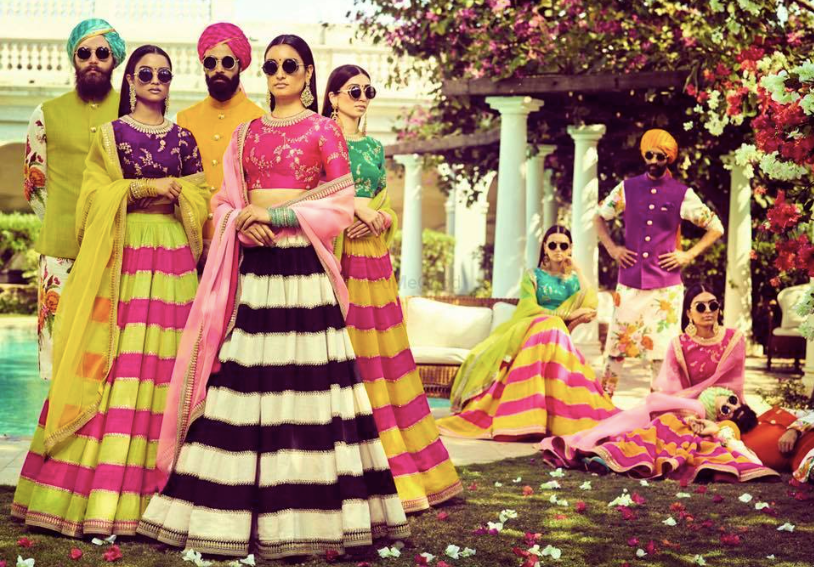 We love the white/beige collection - so minimalistic. But the stripe dupatta with monotone lehengas really is the cherry on the cake! The surprise though for us was the groomswear option: Bright, hyper-colored cheent kurta-churidaars paired beautifully with contrasting Nehru jackets. Perfect for a laidback Mehendi.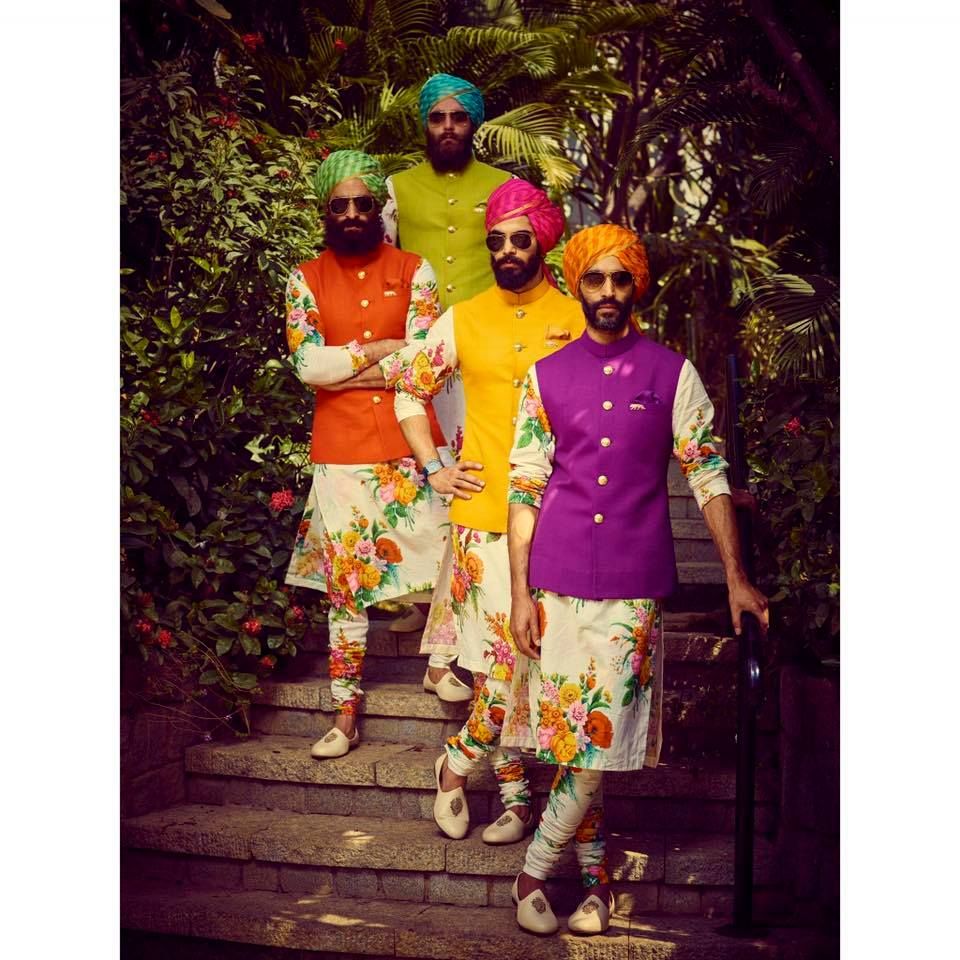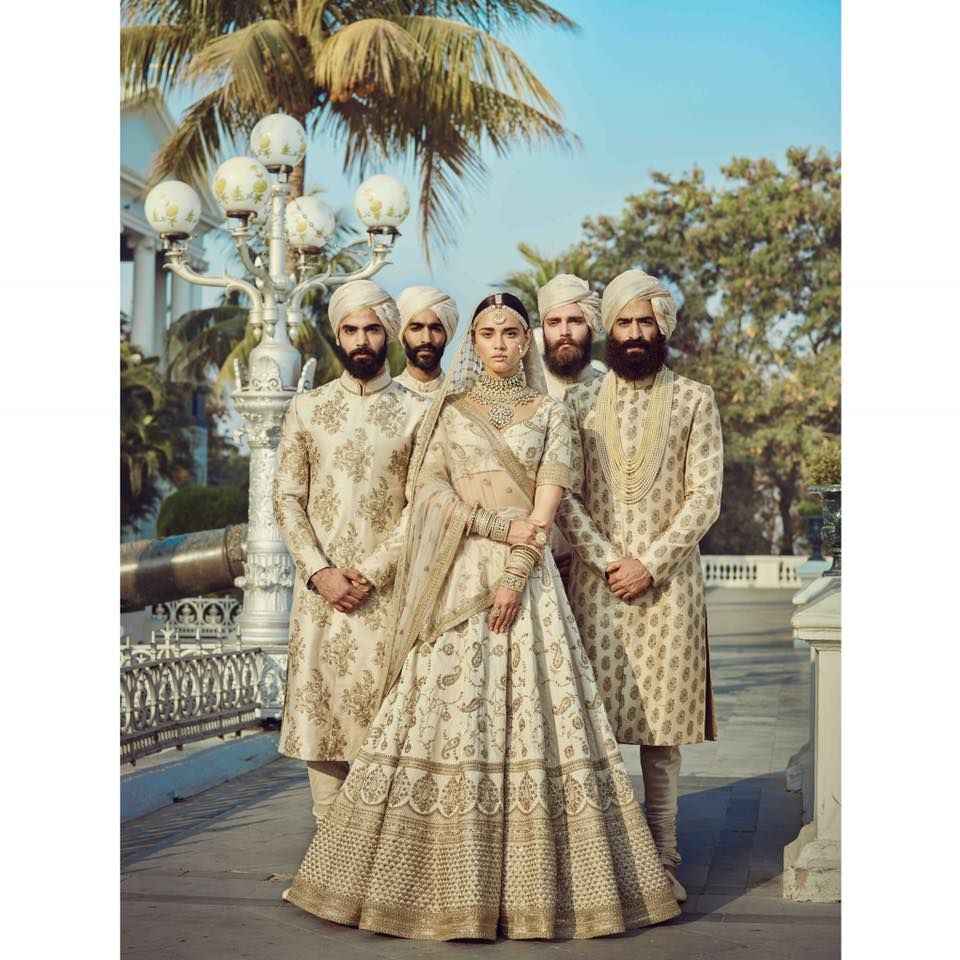 The whole collection was filled with fluorescent silks and diaphanous organzas - minimalistic nude make-up, heavy but stunning statement jewelry from the Sabyasachi Heritage collection. We love his trademark styling with vintage sunnies and beautiful hairstyles fit for a queen.  Also, to note is that  'cheent' or printed cotton is back with a bang. It's so nomadic, so gypsy and oh so colorful. Plus, an added attraction, the textured silk Nehru jackets, leheriya safas and classic aviators on the men! As for Sabyasachi's jewelry, it takes inspiration from Hyderabad to Lucknow, Bengal to Sindh where uncut diamonds, Basra pearls, and 22k gold come together to create exquisite pieces!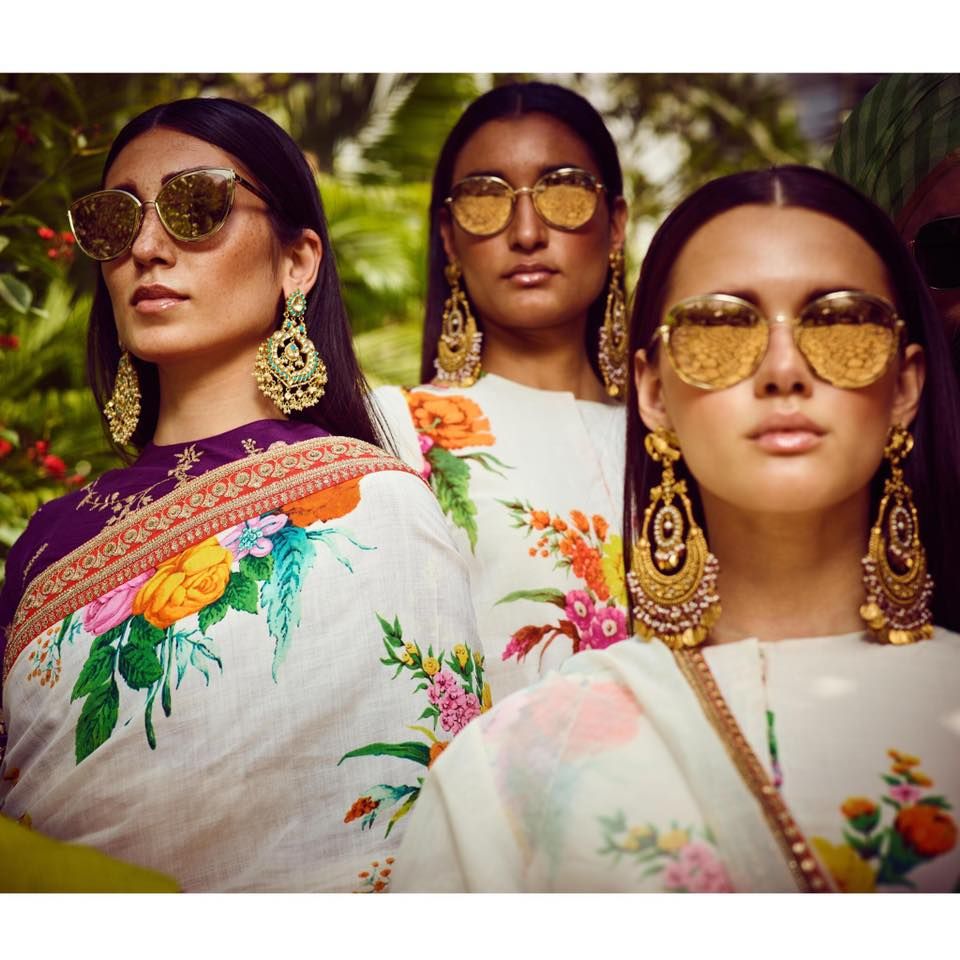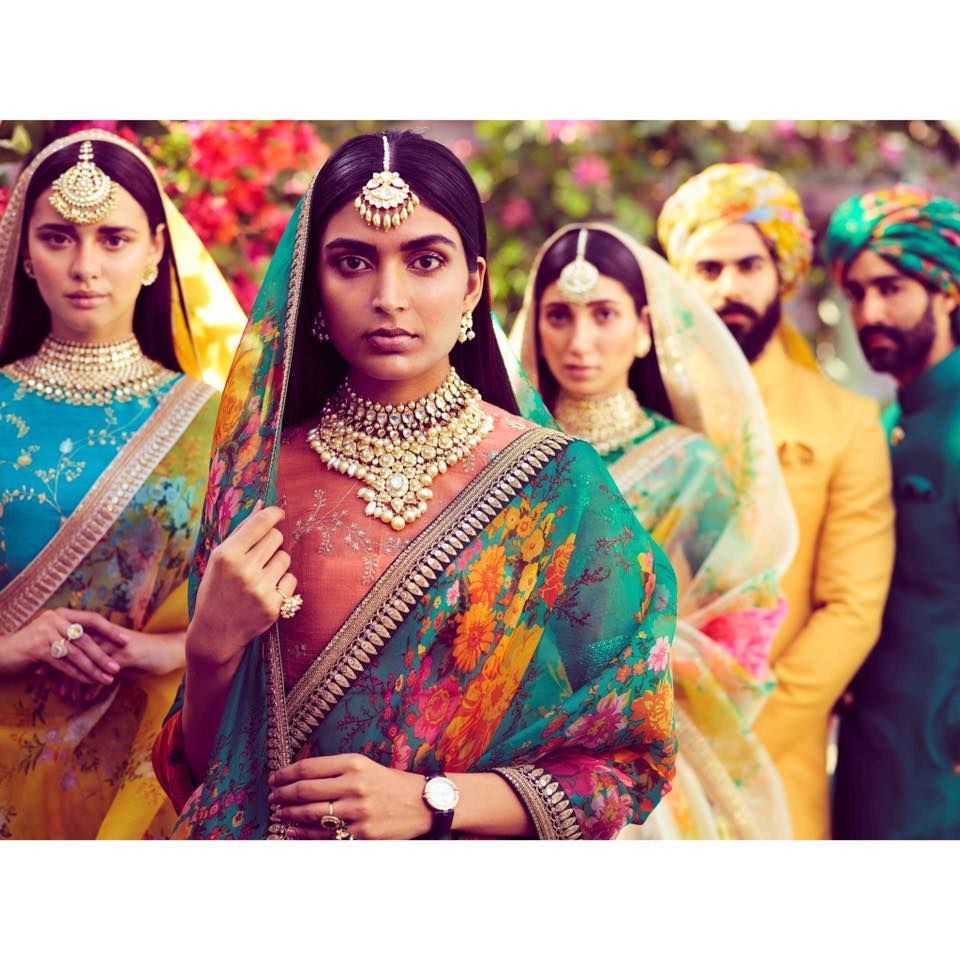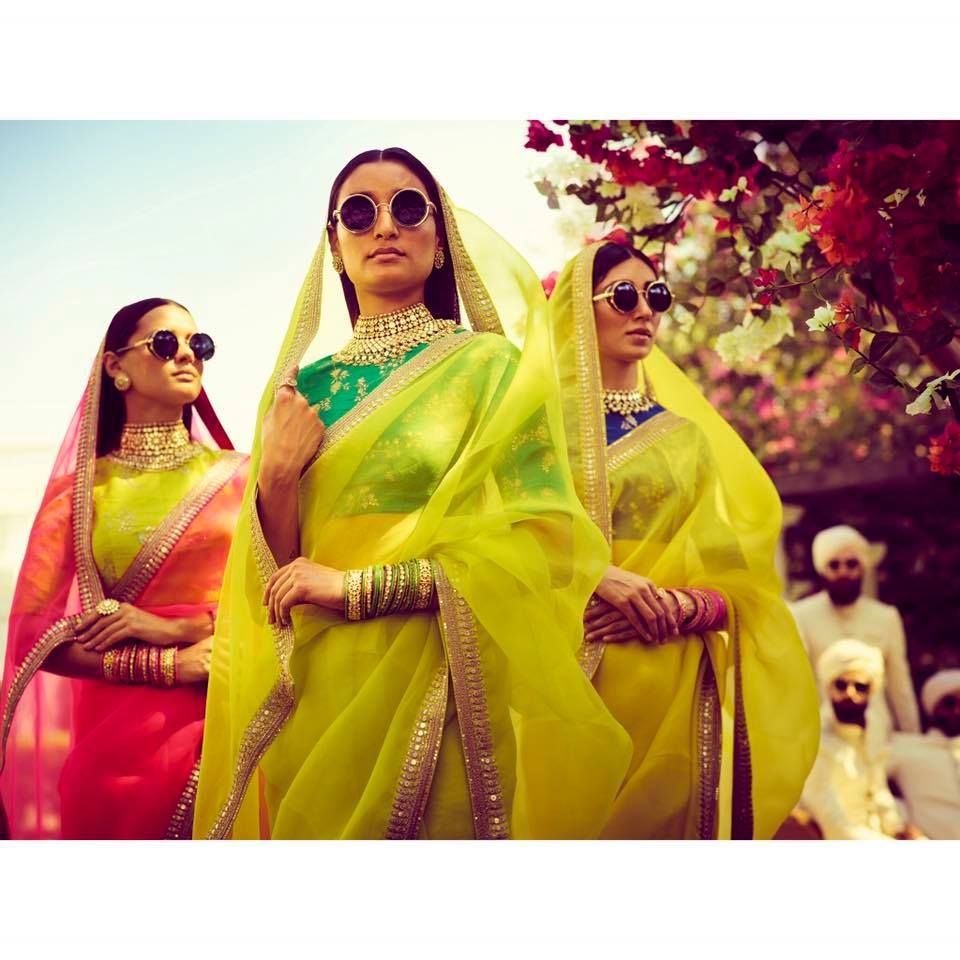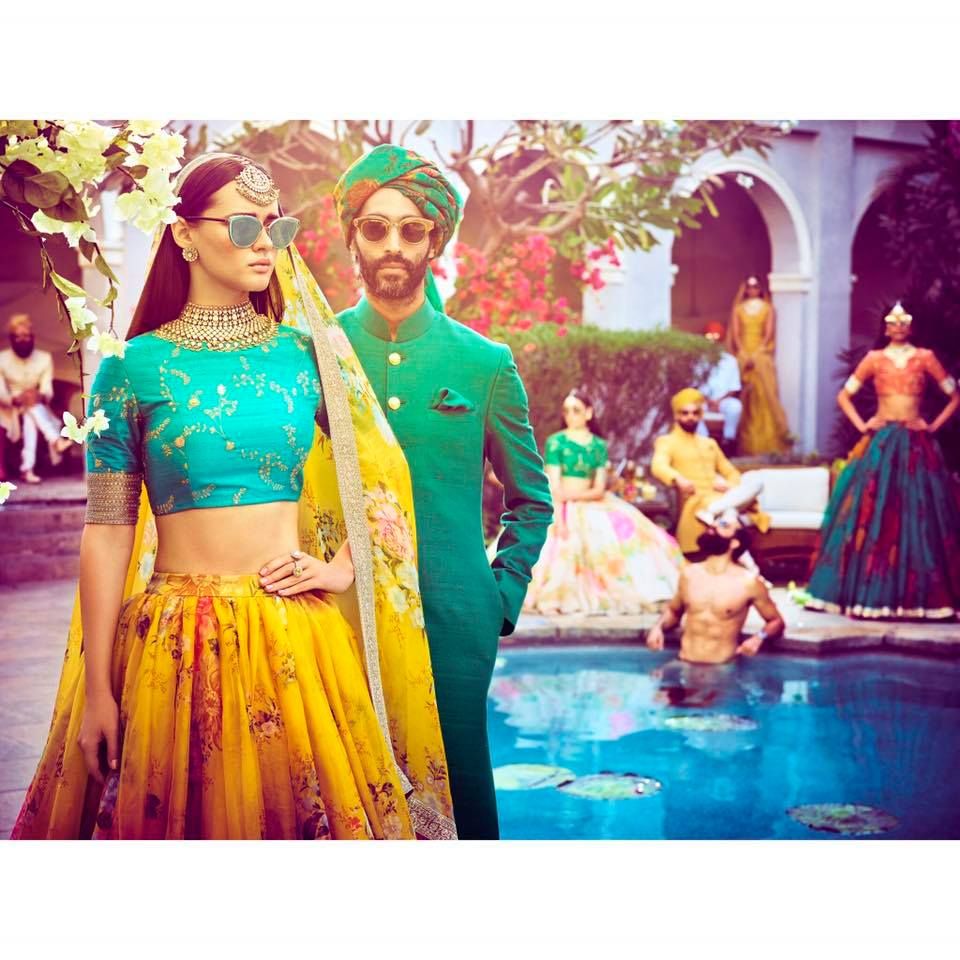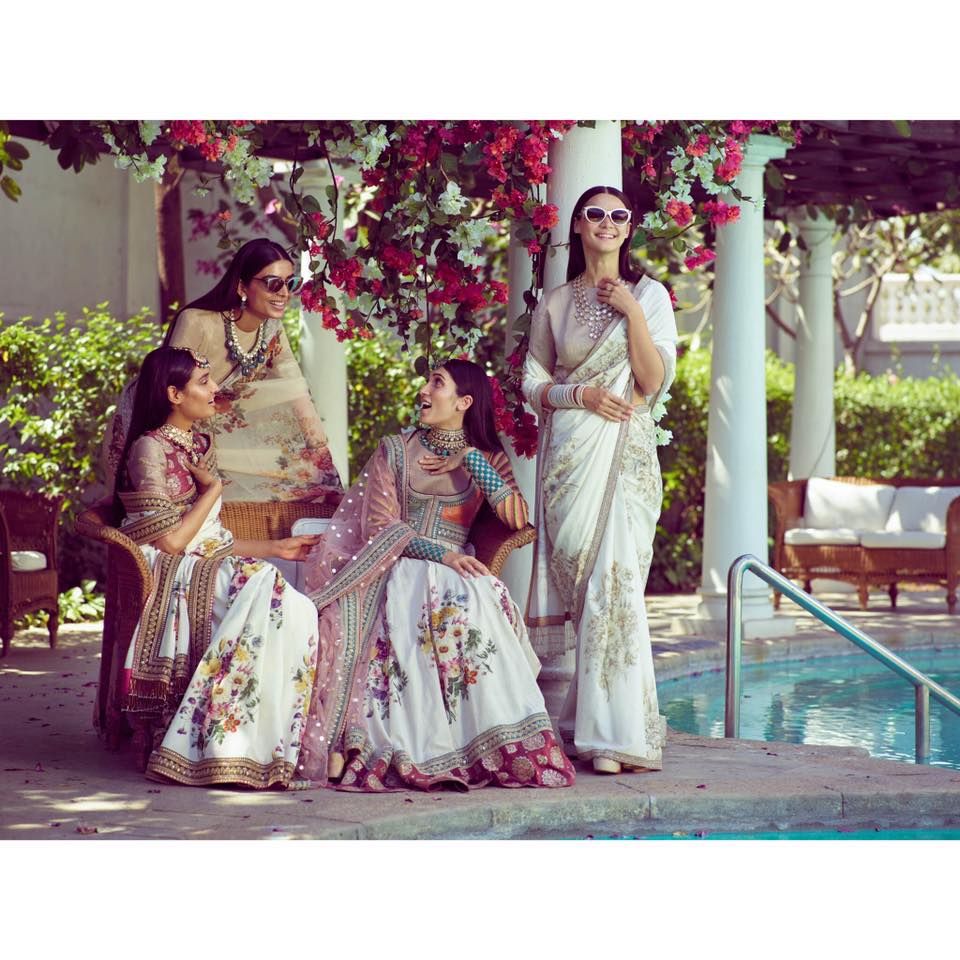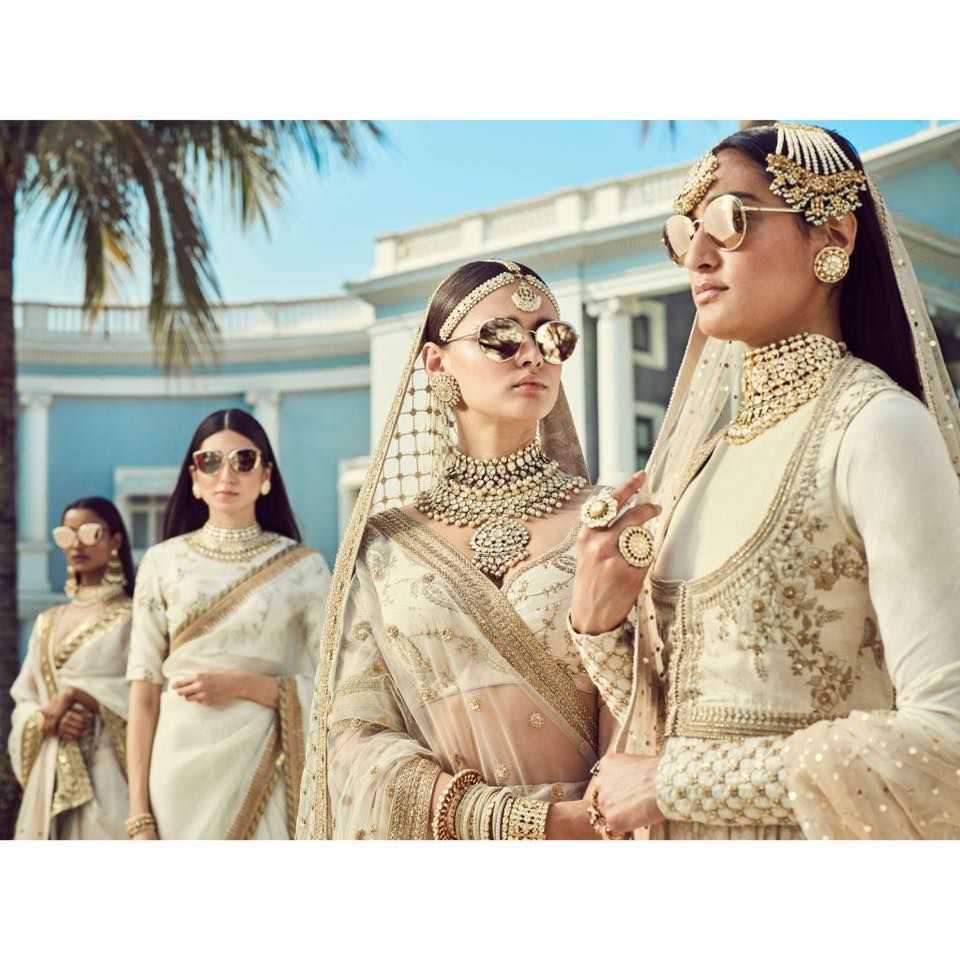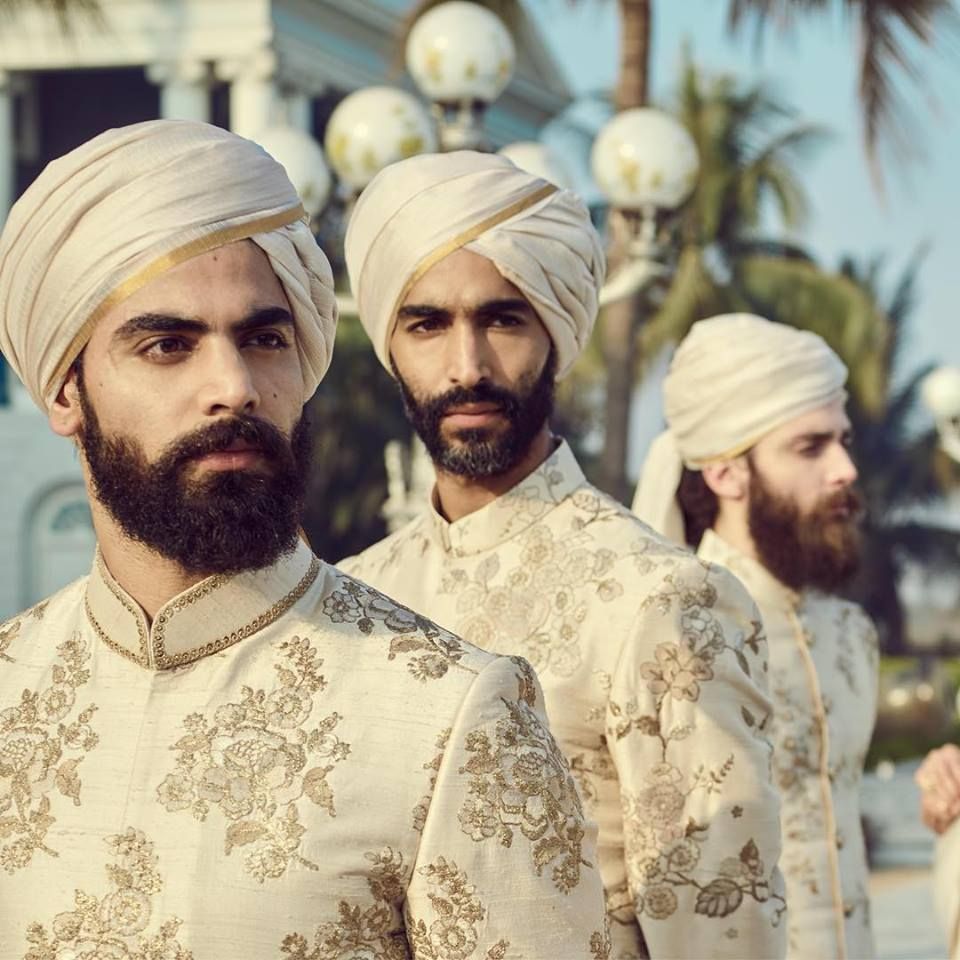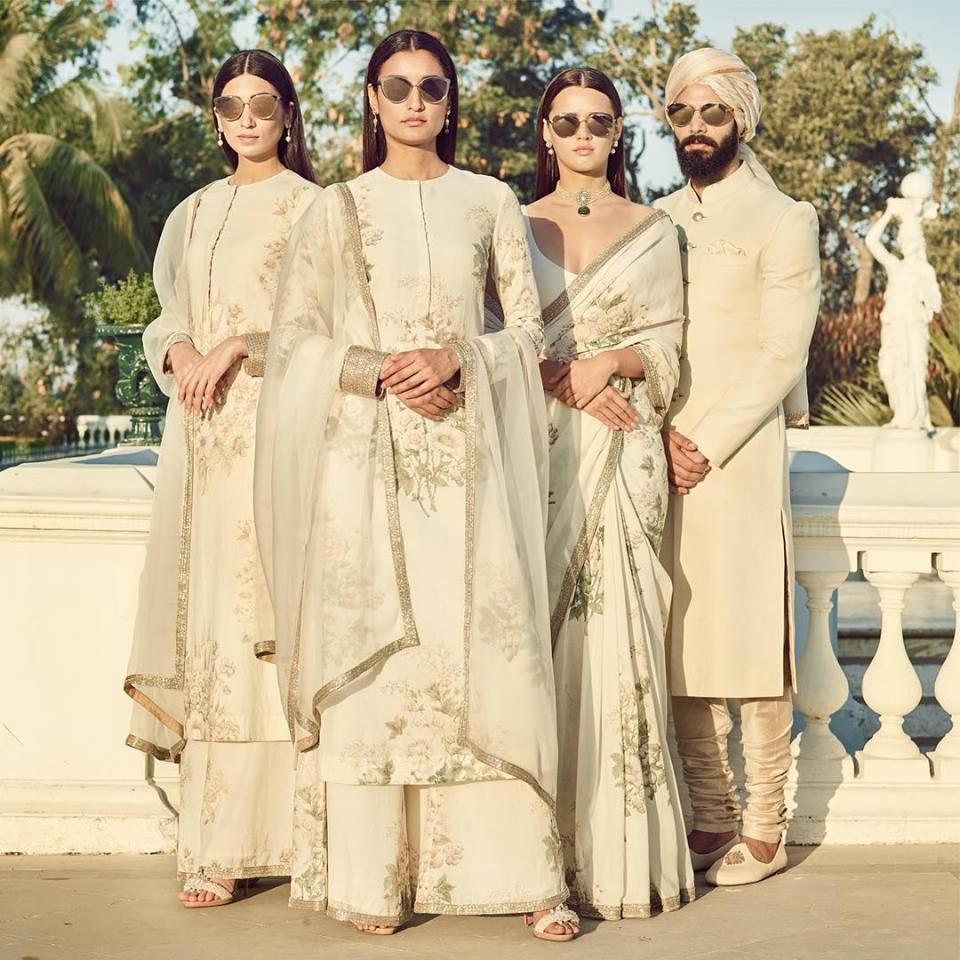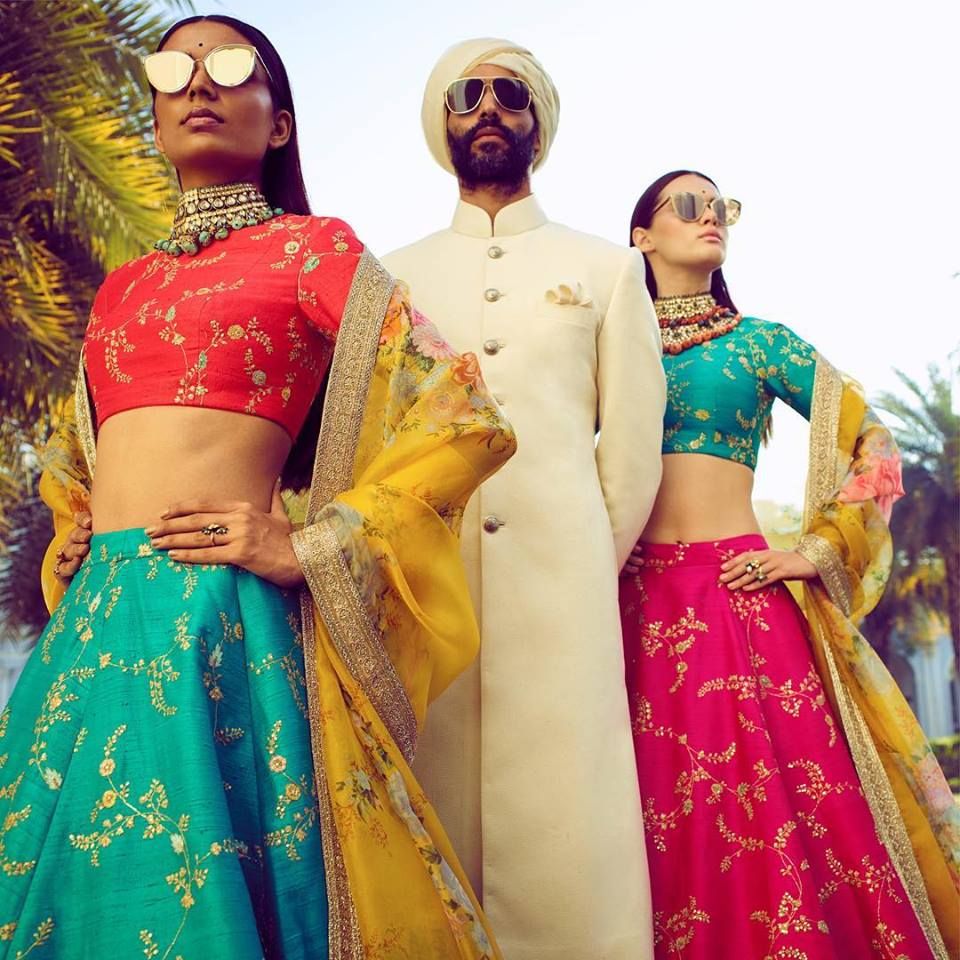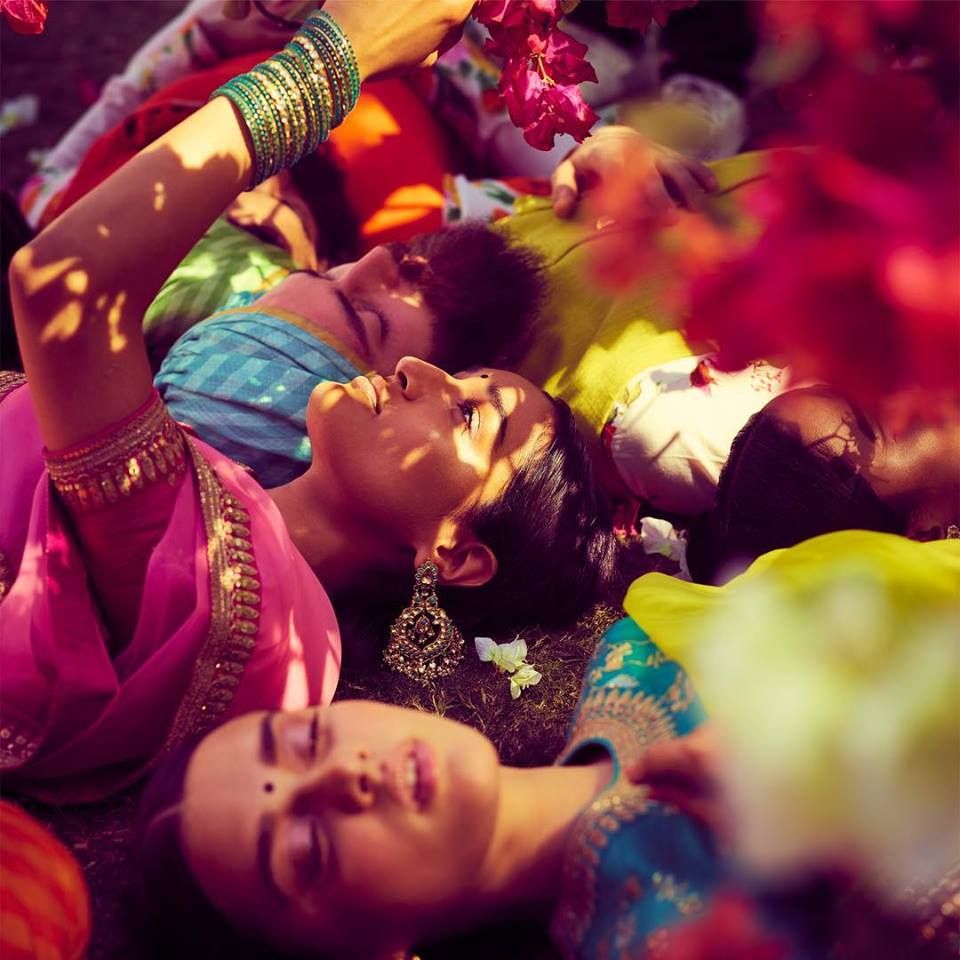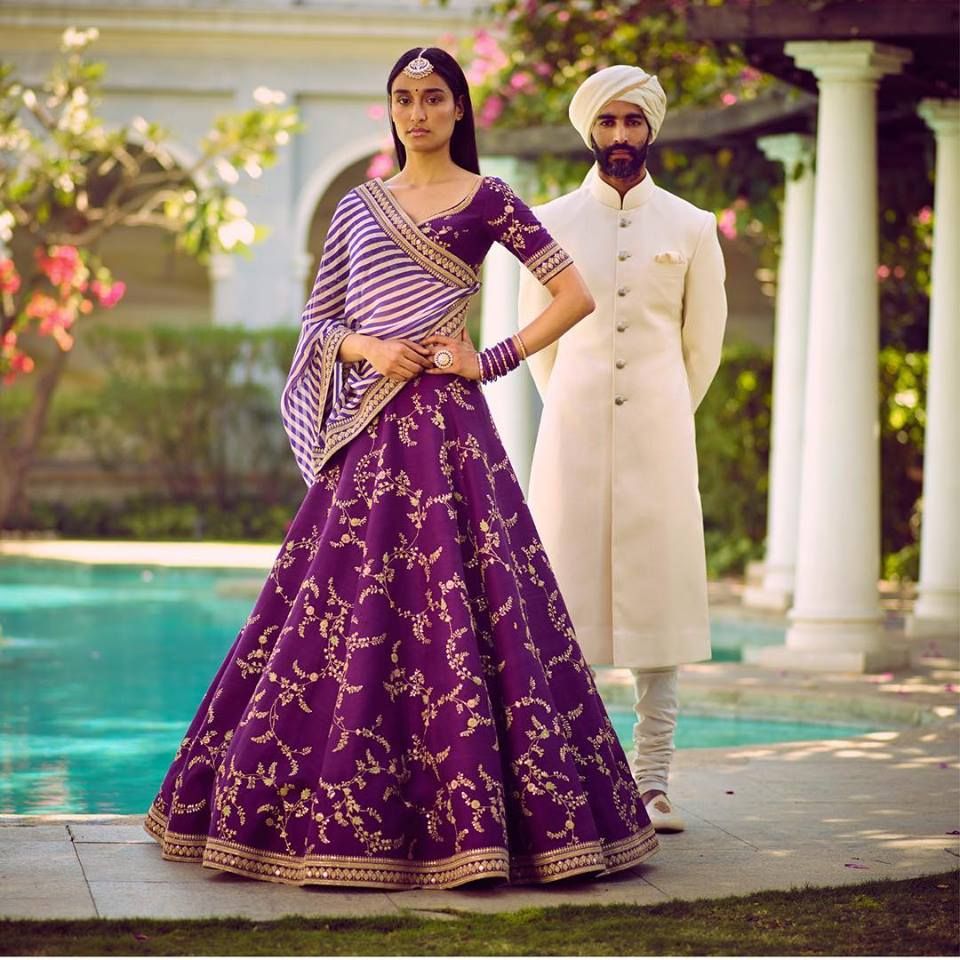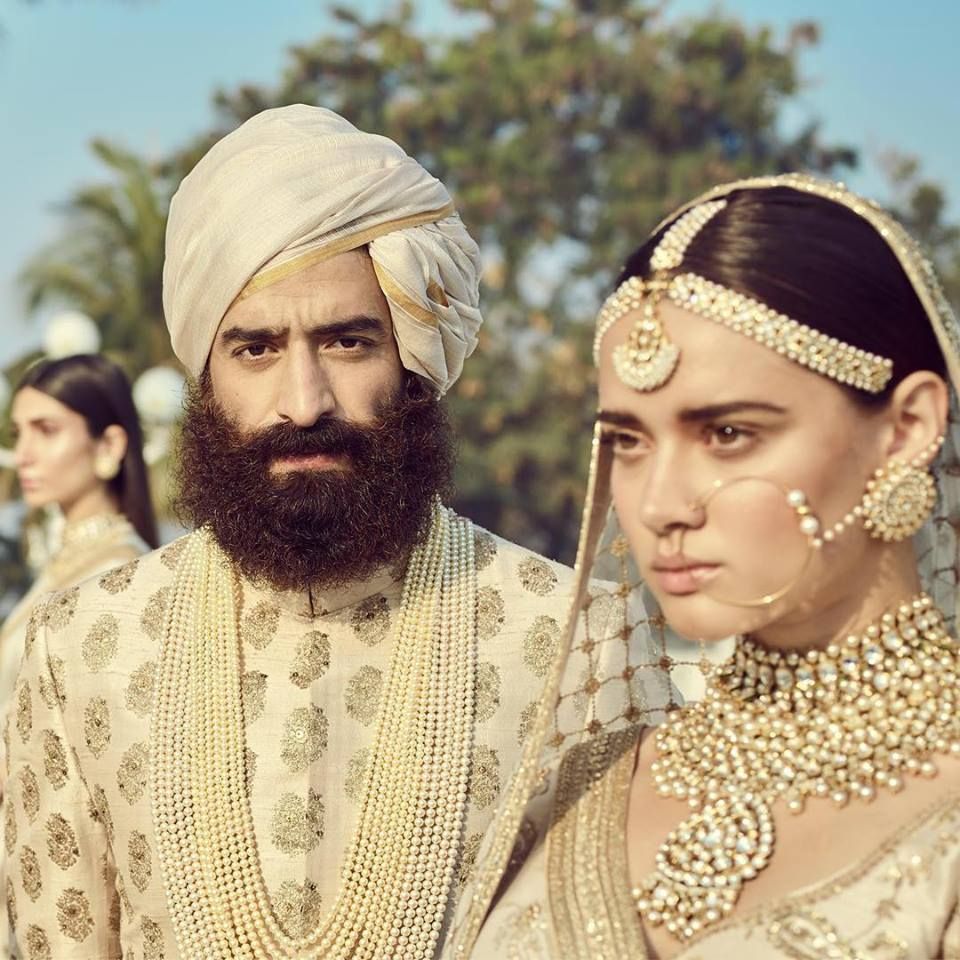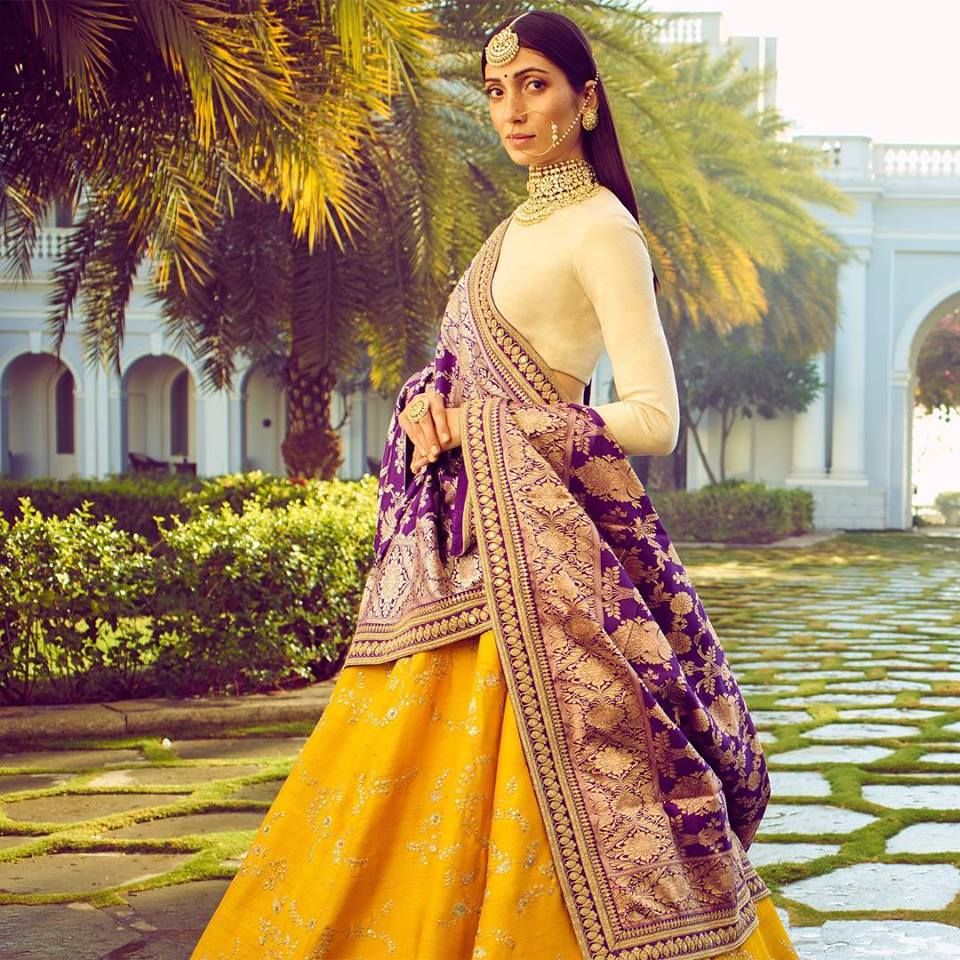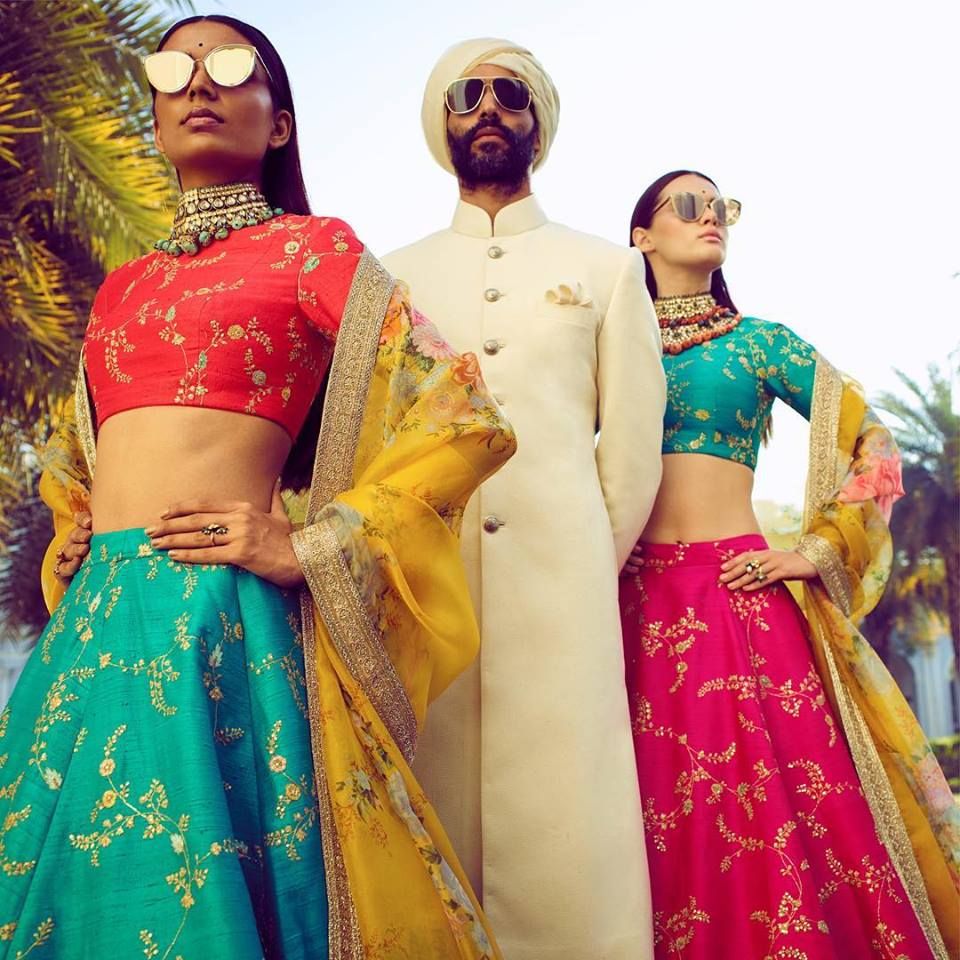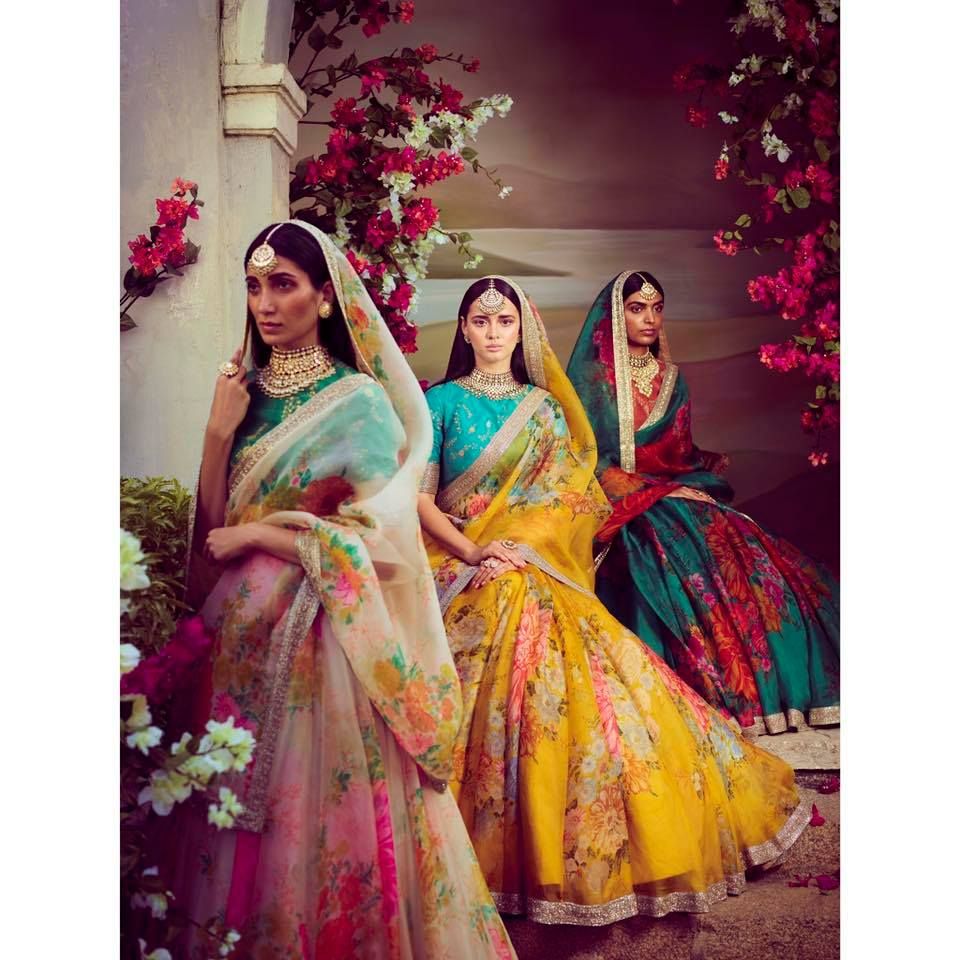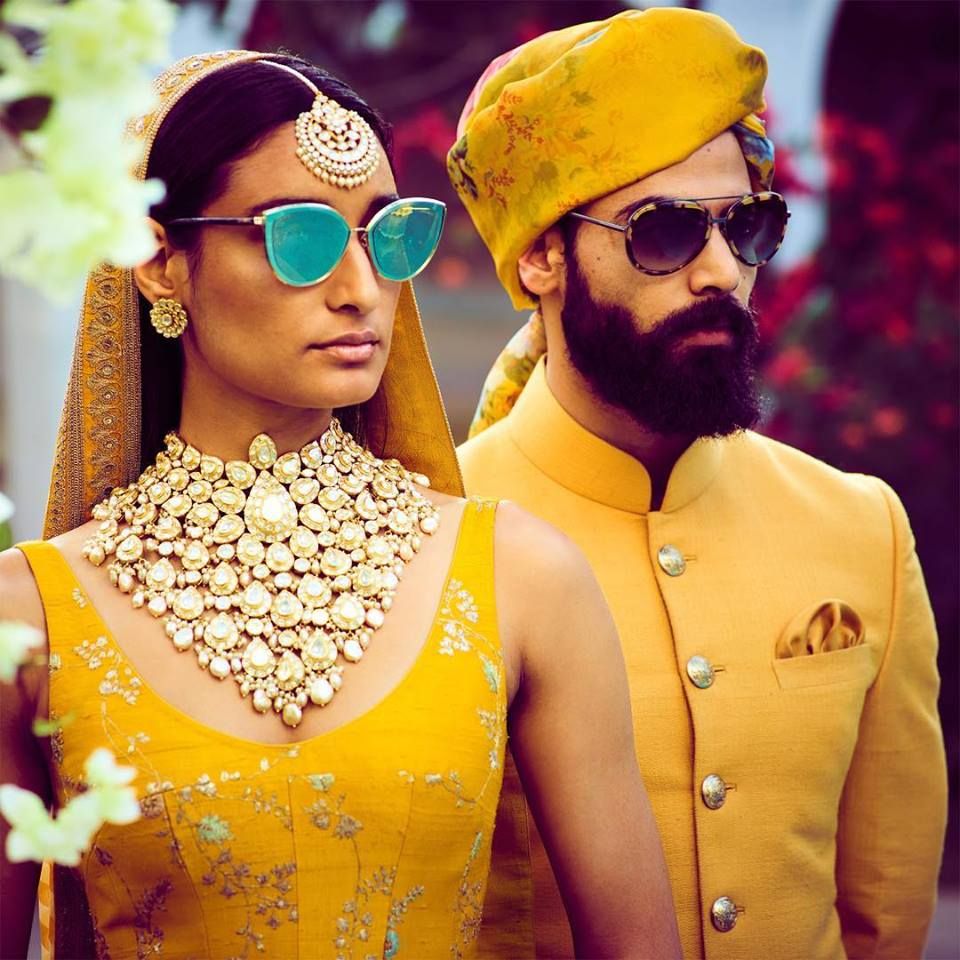 Now for the videos: So beautiful!
Photography: Tarun Vishwa #TarunVishwa; Location Courtesy: Taj Falaknuma Palace, Hyderabad Jewellery Courtesy: Sabyasachi Heritage Jewelry Shoes: Christian Louboutin @louboutinworld @cl.india #ChristianLouboutin Music Courtesy: The Sabyasachi Culture Foundation. Rights from Saregama.