Alternate & Cool New Ways To Drape Your Dupatta For The Mehendi!
BY Sakshi | 16 Jan, 2019 | 17437 views | 4 min read
So the Mehendi is one function when every bride should have as much fun as she can! Of course, you have to look gorgeous and easy breezy while doing that, and that's why we decided to put together some great ideas for your mehendi outfit's dupatta- alternatives and draping styles which not only look great, but are perfect to have fun on the occasion!
Alternatives to Dupattas
These are styles you can consider if you don't want the hassle of a dupatta on the Mehendi- styles that are trendy, and look very unique!
A jacket instead of a dupatta!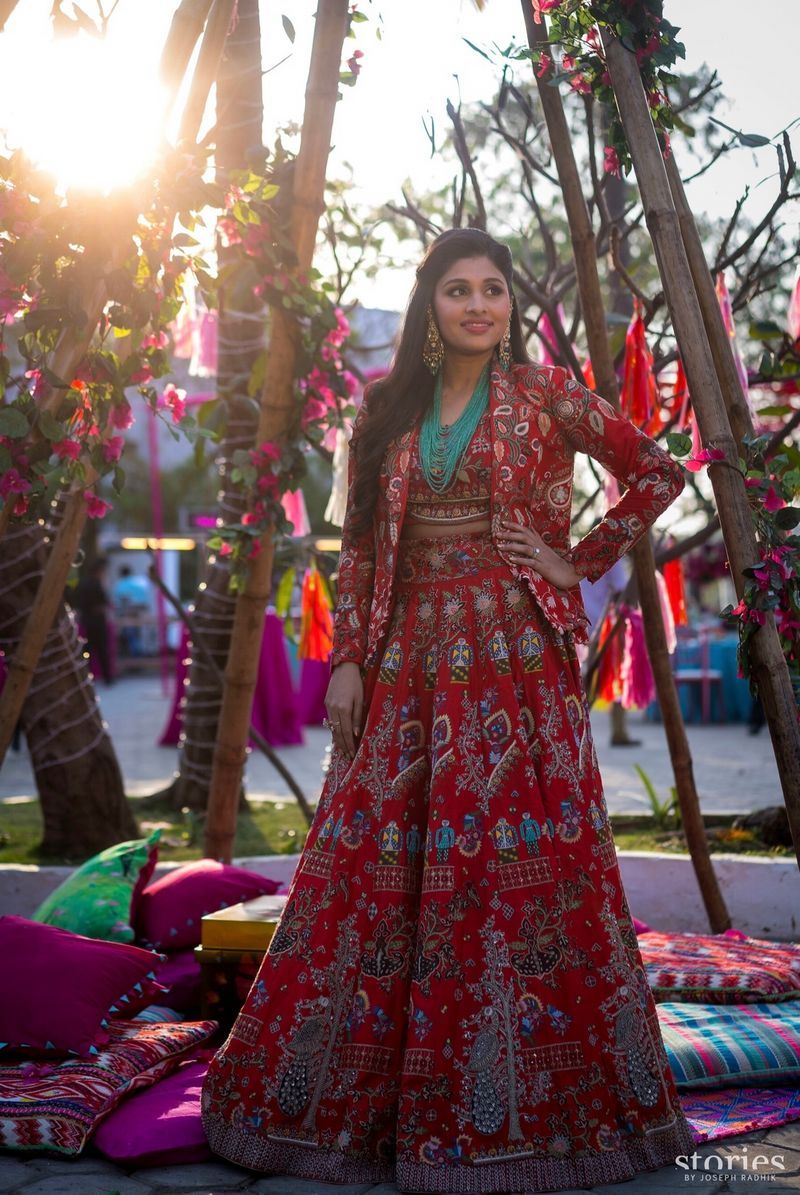 Image via Chandini and Vardhan (Chennai)
This Anamika Khanna outfit has a jacket instead of a dupatta, and we think that's awesome!
The dupatta as a cape attached at the shoulders!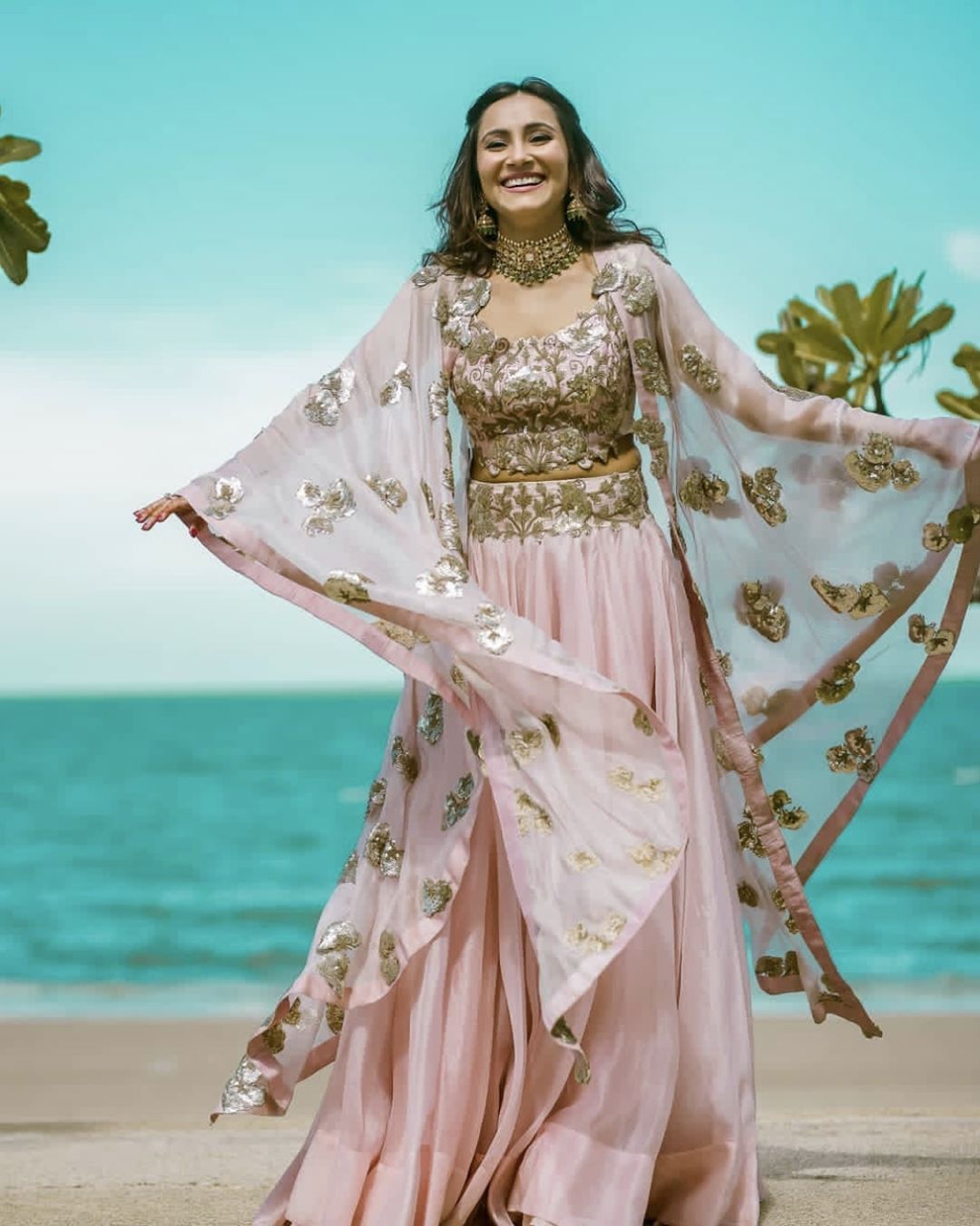 Image via The Photo Diary by Monisha★ 5
This one looks so easy breezy! Love how trendy it looks too!
Like a draped blouse over one shoulder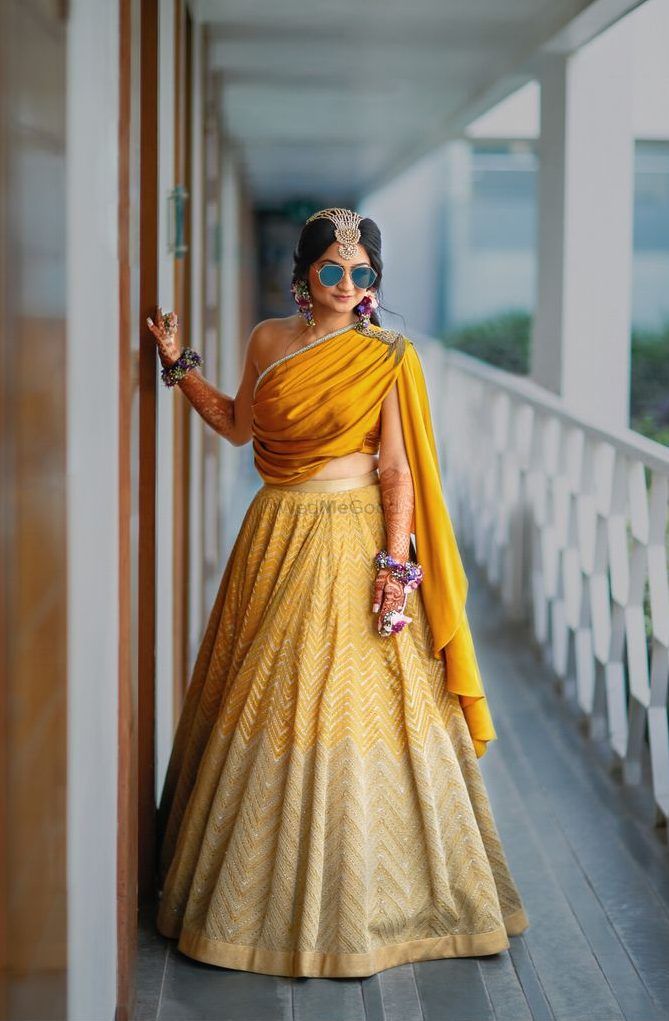 Image via Babal Productions★ 4.7
You can also get this cool idea like this Shantanu and Nikhil lehenga blouse style made for yourself!
A cape jacket looks amazing too!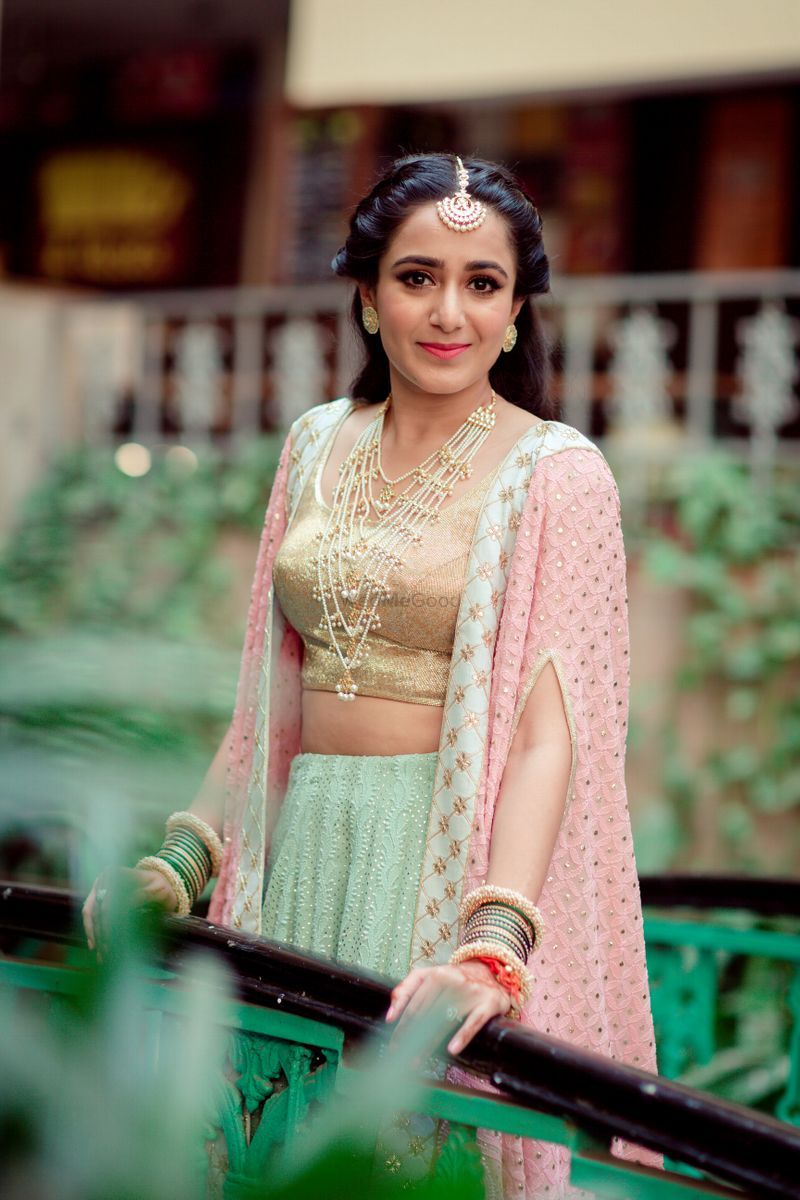 Image via The Wedding Conteurs★ 5
Another easy style which looks great and is so relaxed for the mehendi!
Something as trendy as this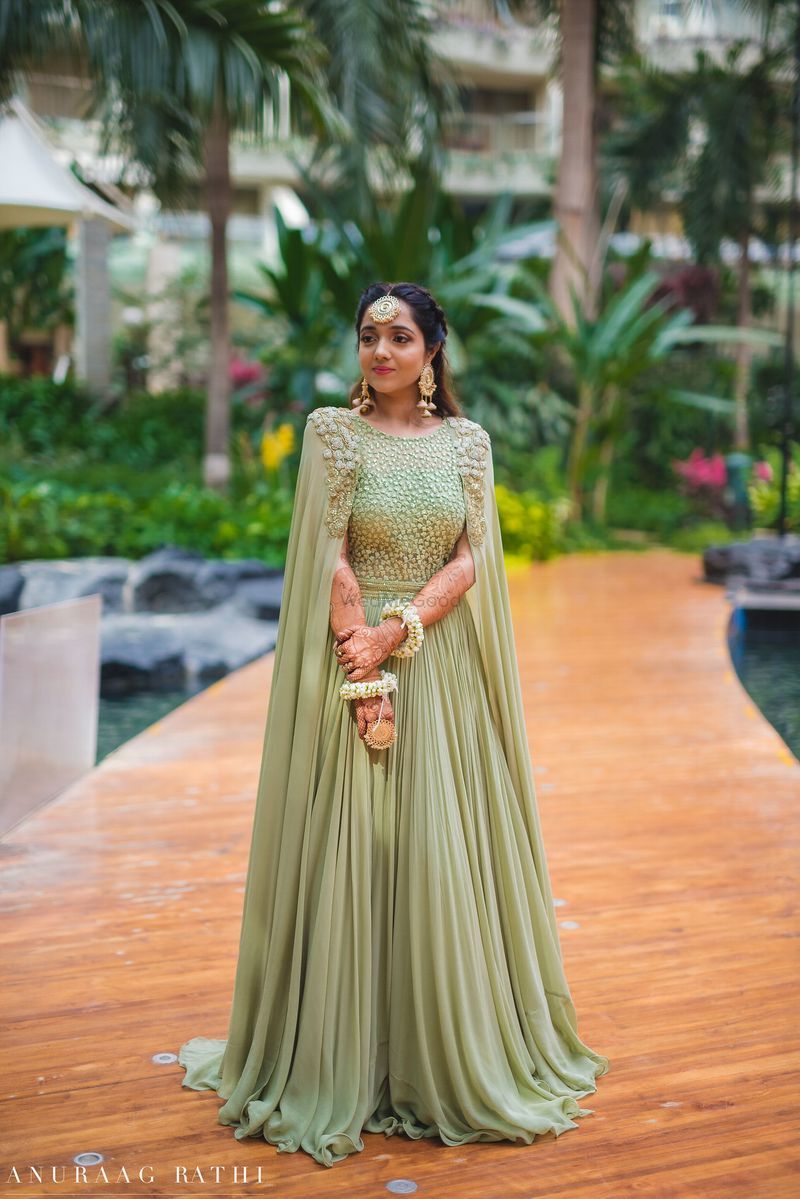 Image via Mohit & Divya
This one is a more formal way of doing the cape- and looks quite regal and elegant yet trendy at the same time!
A cold shoulder cape style perhaps?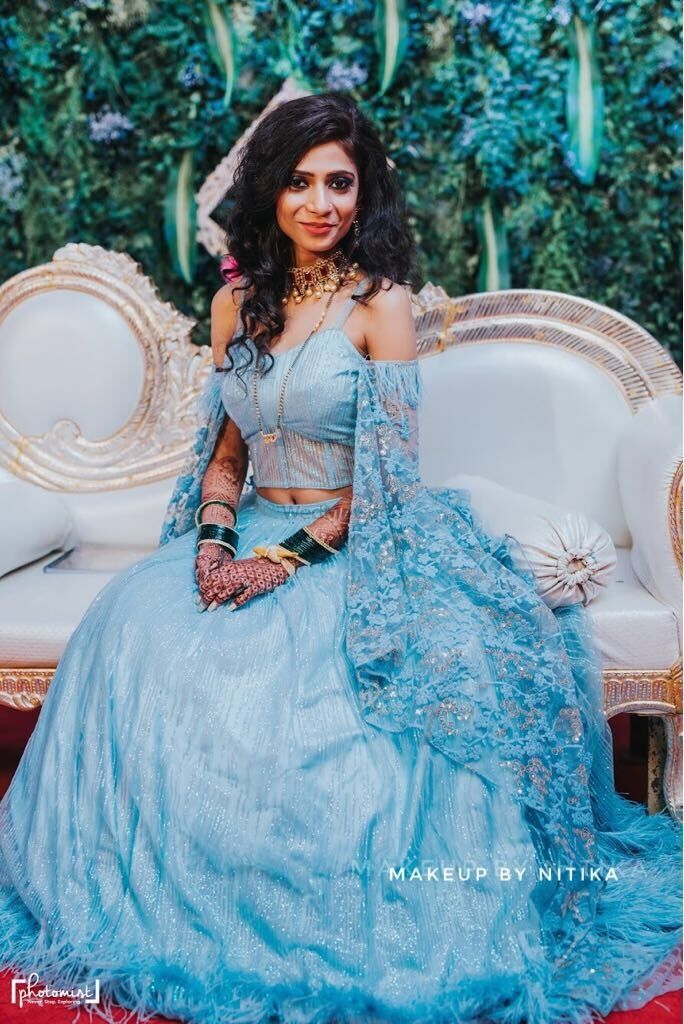 Image via MakeupbyNitika★ 4.9
This one involves having long sleeves that look like a cape- and a cold shoulder to make it stand out even more!
Dupatta draping styles for the Mehendi
Here are some draping styles to consider for single dupattas which are perfect for the Mehendi!
This pretty drape which is so unique!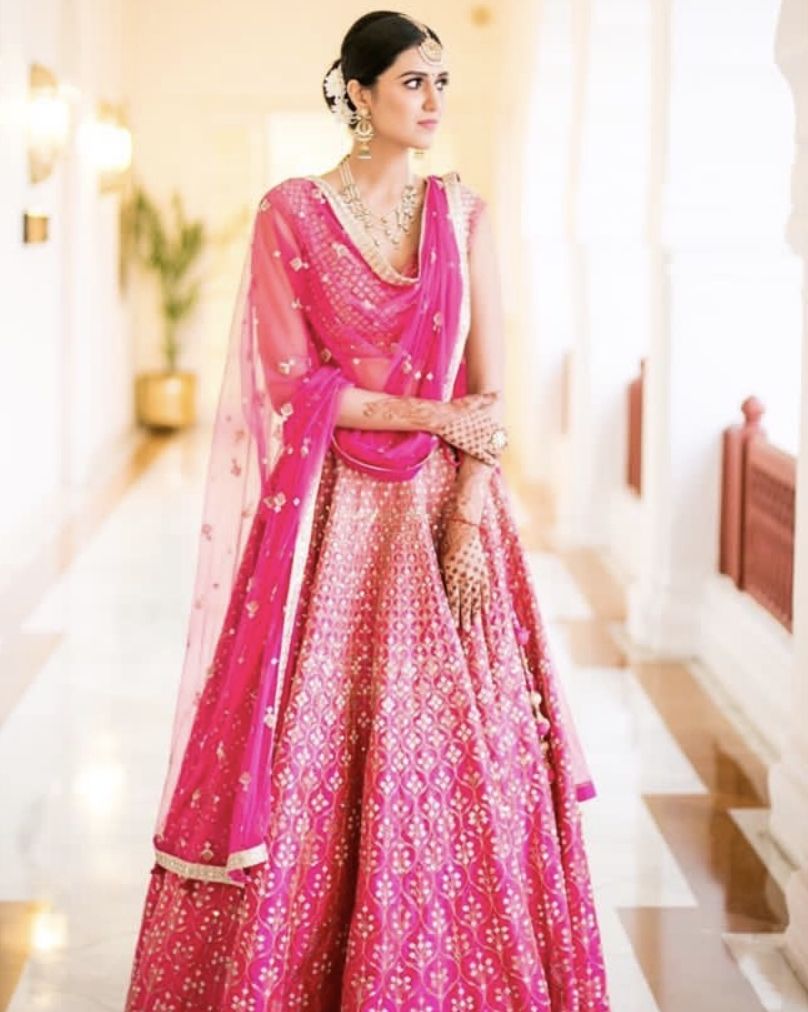 Image via @anitadongre
Love how elegant this drape looks with a single dupatta instead of the usual one!
This drape which has easily become one of our faves!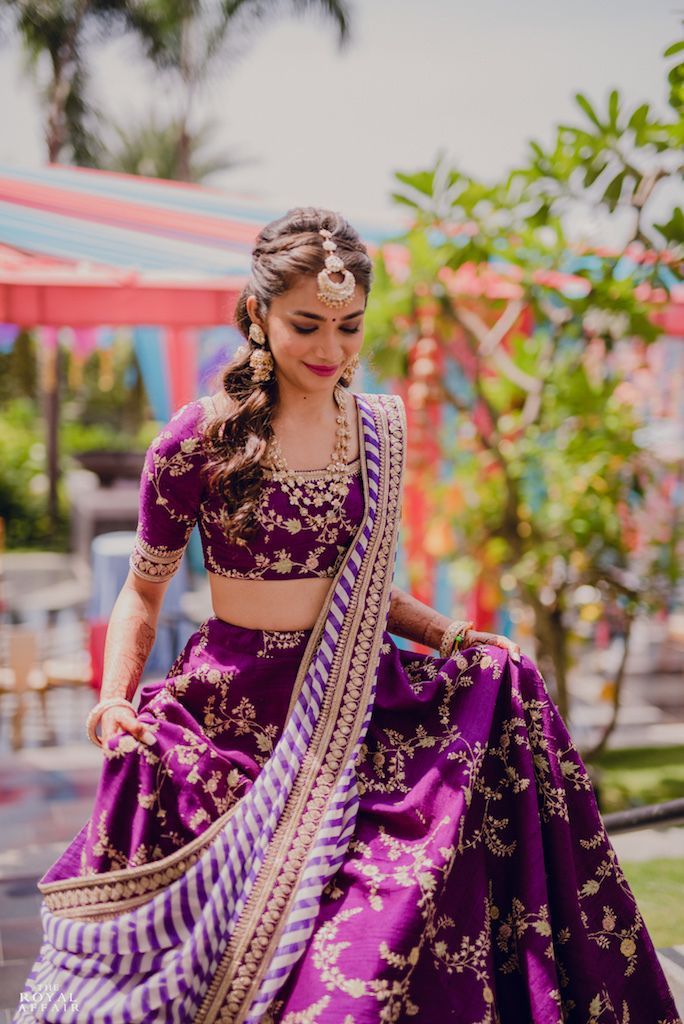 Image via Chetna & Naitik (Chennai)
Love love love this one for the Mehendi!
Or this one that's a slight tweak on the one above!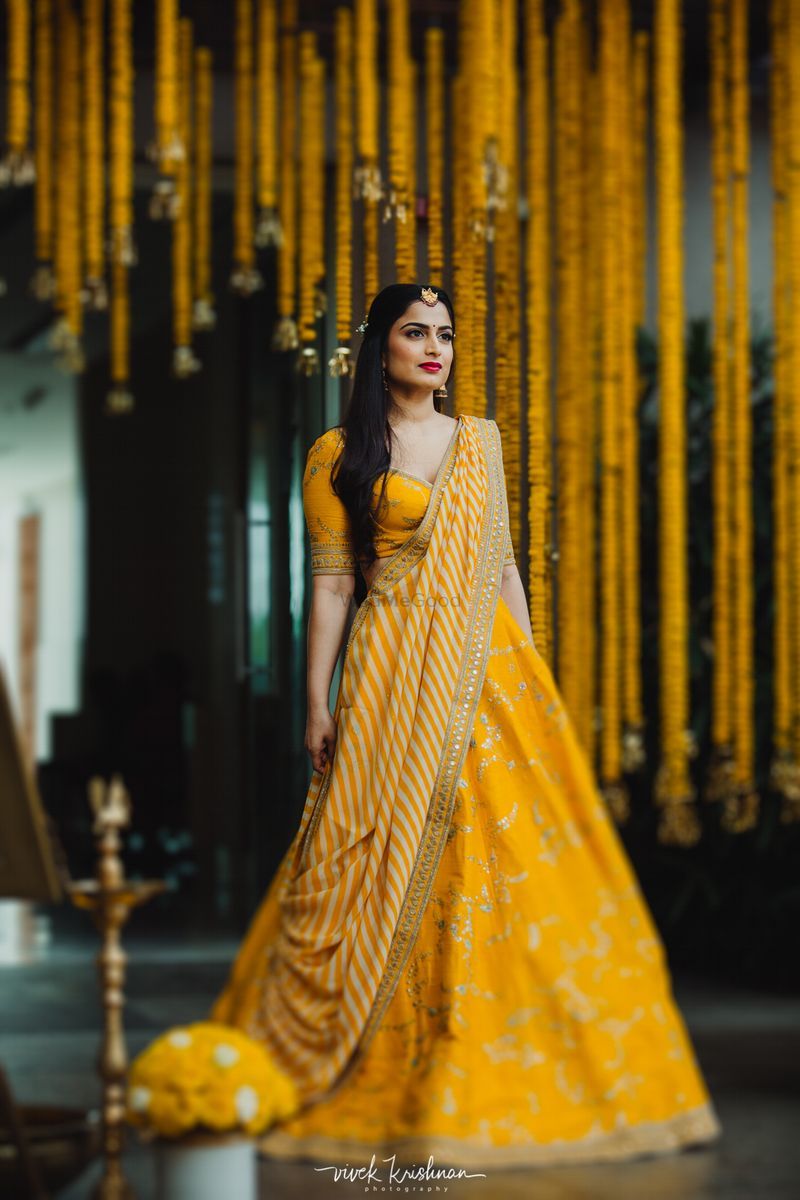 Image via Vivek Krishnan photography★ 4.9
A little more broad than the previous one, but looks amazing especially if the dupatta is unique!
This pretty drape that looks so good in photos!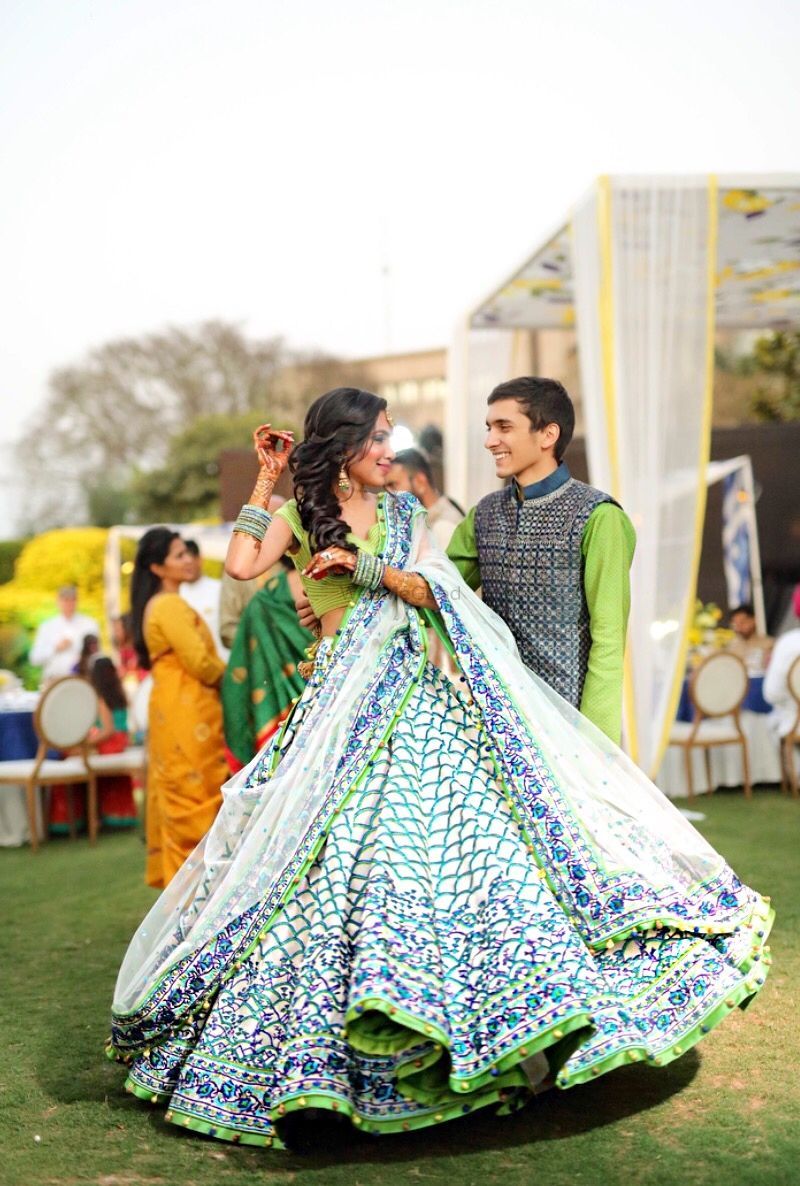 Image via Suhena and Samvid's Wedding
Over the shoulder and brings so much more drama!
This one that's way more broad in the front!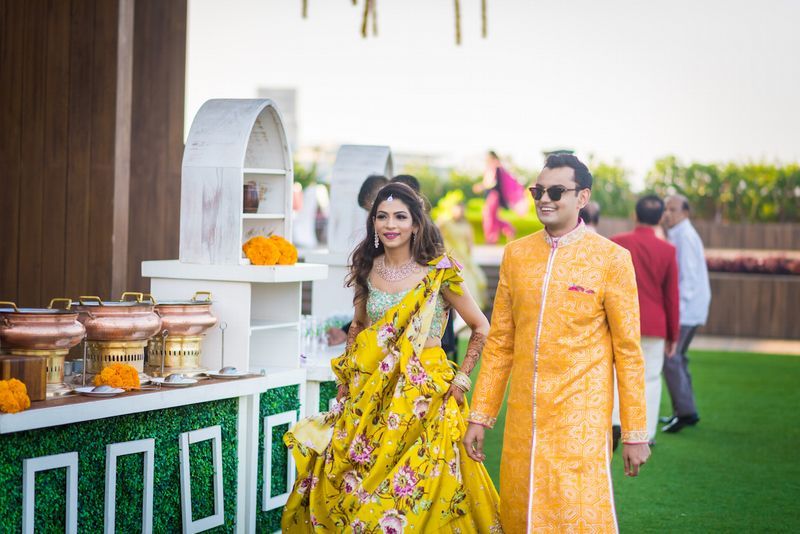 Image via Dhvani & Samarth (Mumbai)
A nice one that also shows off the beauty of the dupatta!
Draped over one arm and pinning it like this behind!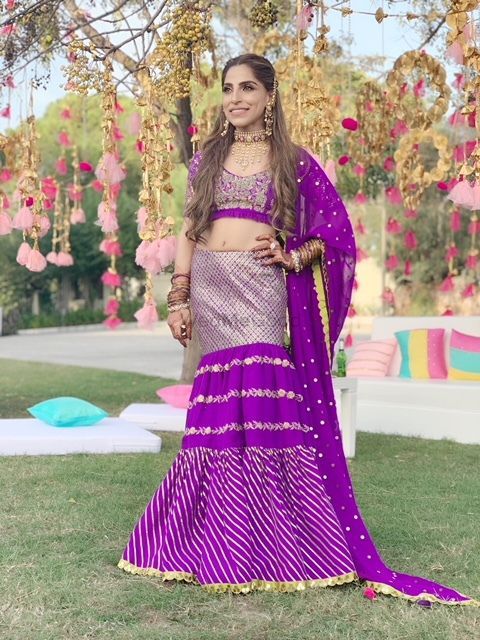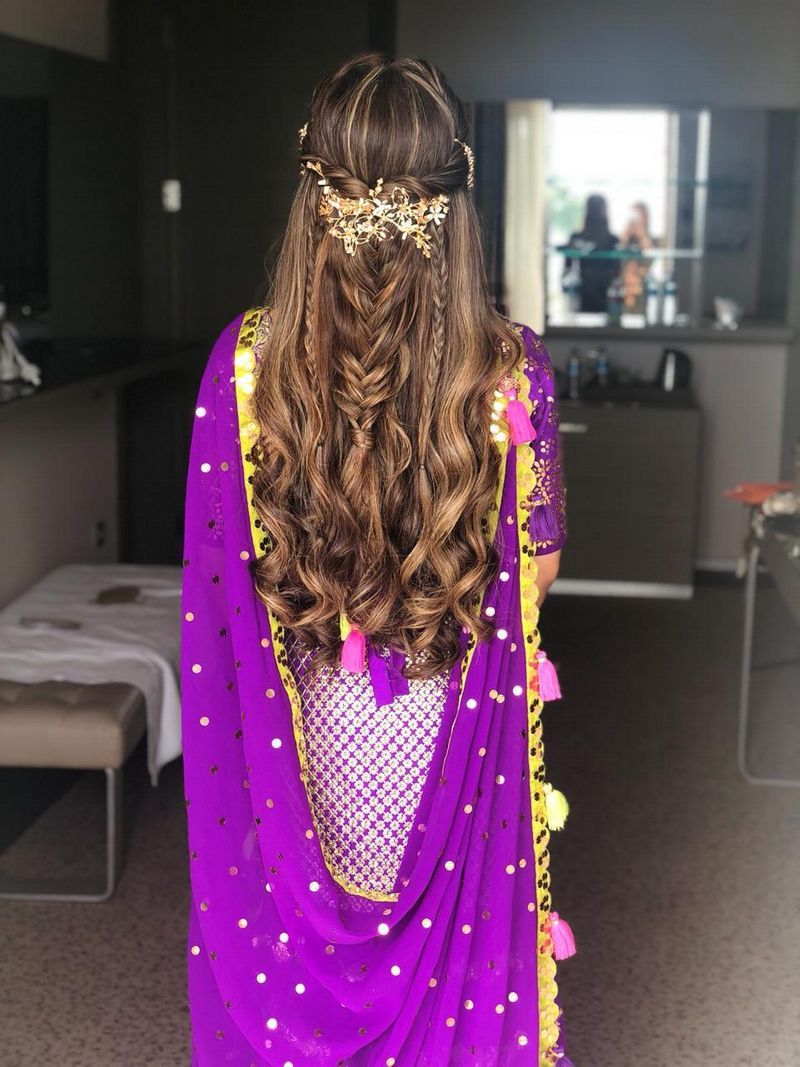 Image via Sukriti and Arjun's Wedding
Looks so different, doesn't it?
This one that adds so much colour to the look!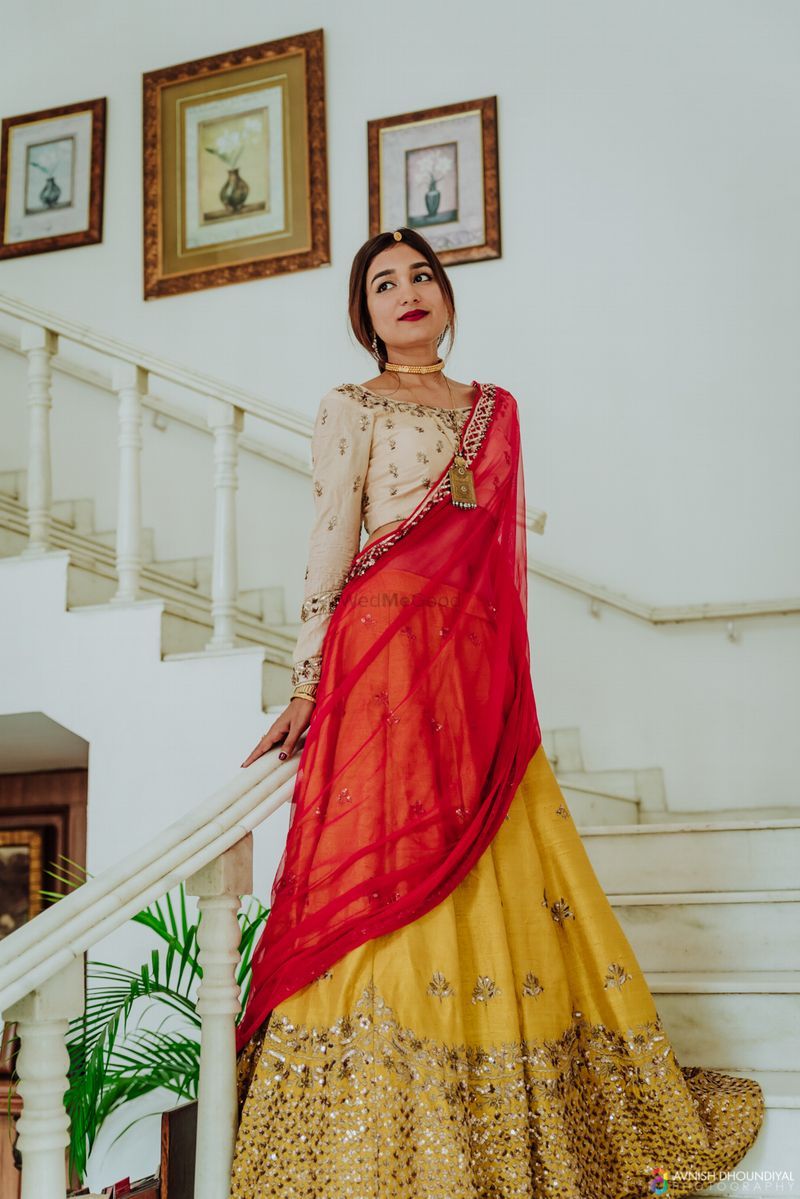 Image via Avnish Dhoundiyal Photography★ 5
A nice way to colour block your lehenga if your dupatta is another colour!
This drape which looks elegant!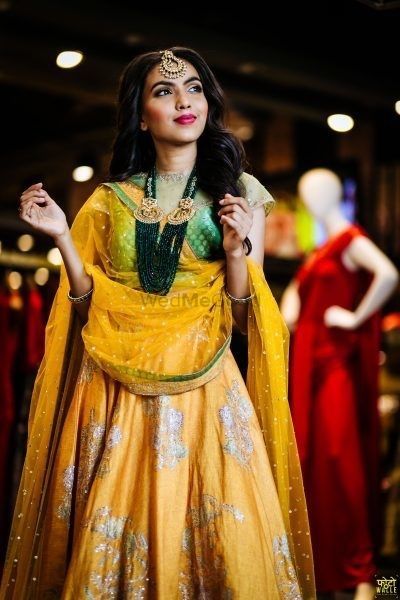 Image via Kashika Kapur★ 5
This one also looks pretty classy, and is a good way to hide the waist if that's what you want!
This one involving a waistbelt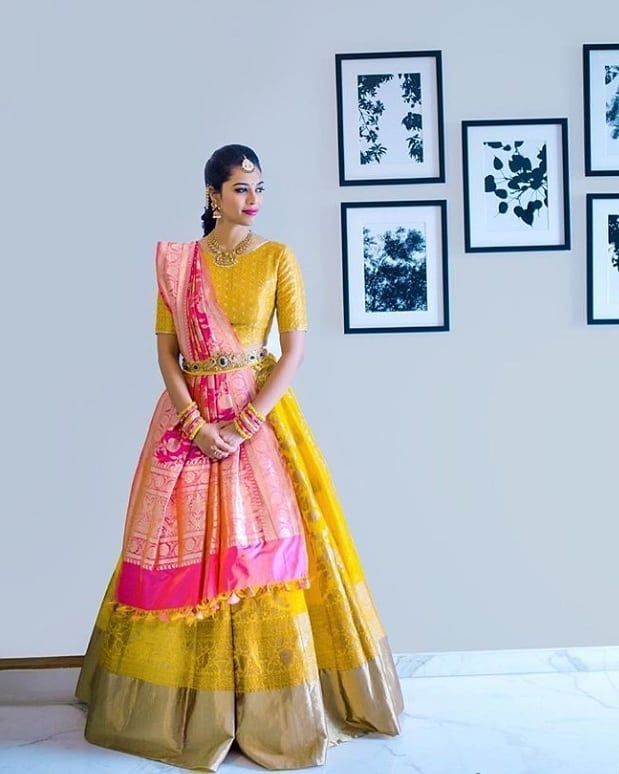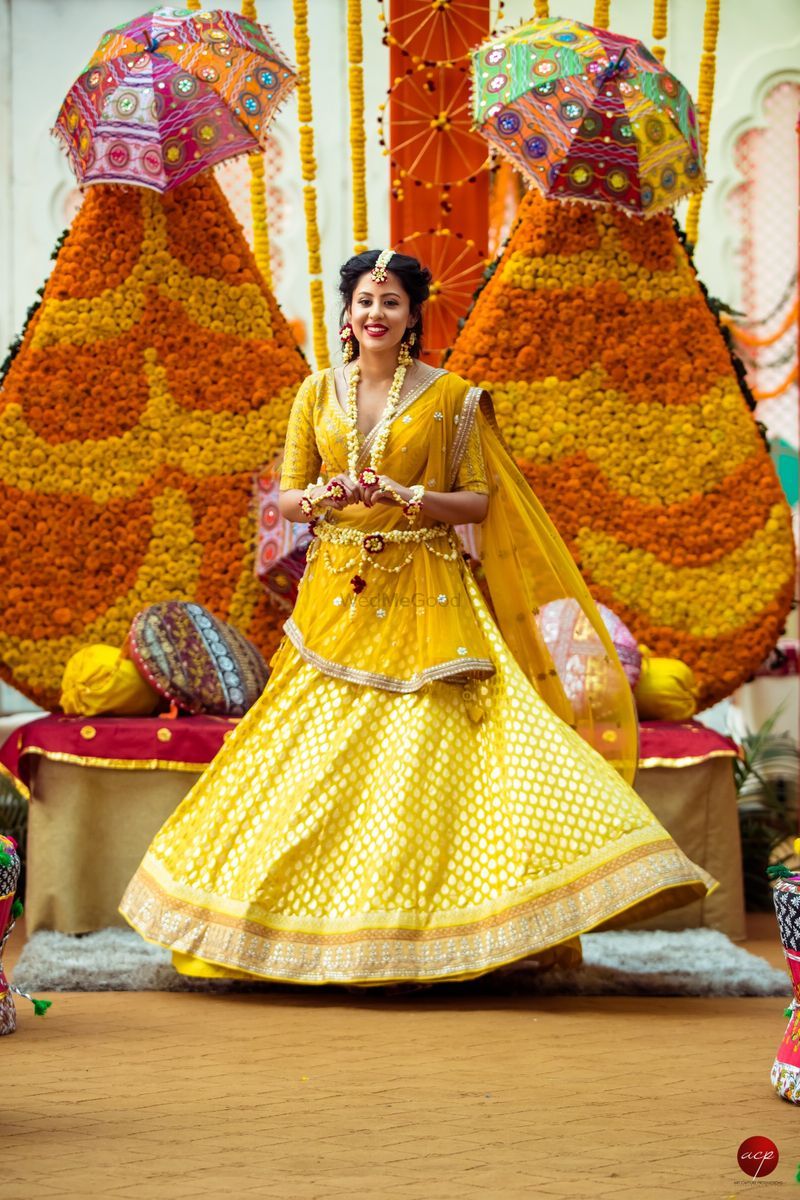 Image via Pooja & Rajesh (Hyderabad) and Artcapture Productions★ 4.5
A waist belt not only looks pretty, but keeps the dupatta in place- whether you do the normal drape or the seedha pallu one!
This one which is a more structured drape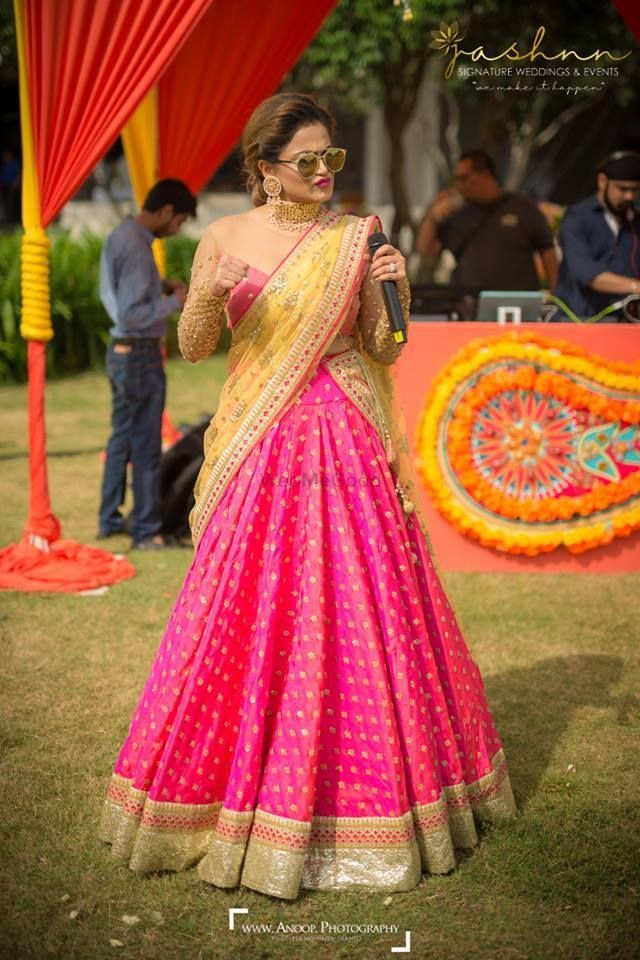 Image via Jashnn Signature Weddings & Events★ 5
This one is a more structured drape if you're looking for the dupatta to be perfectly in place the whole time!
Taking it around the elbows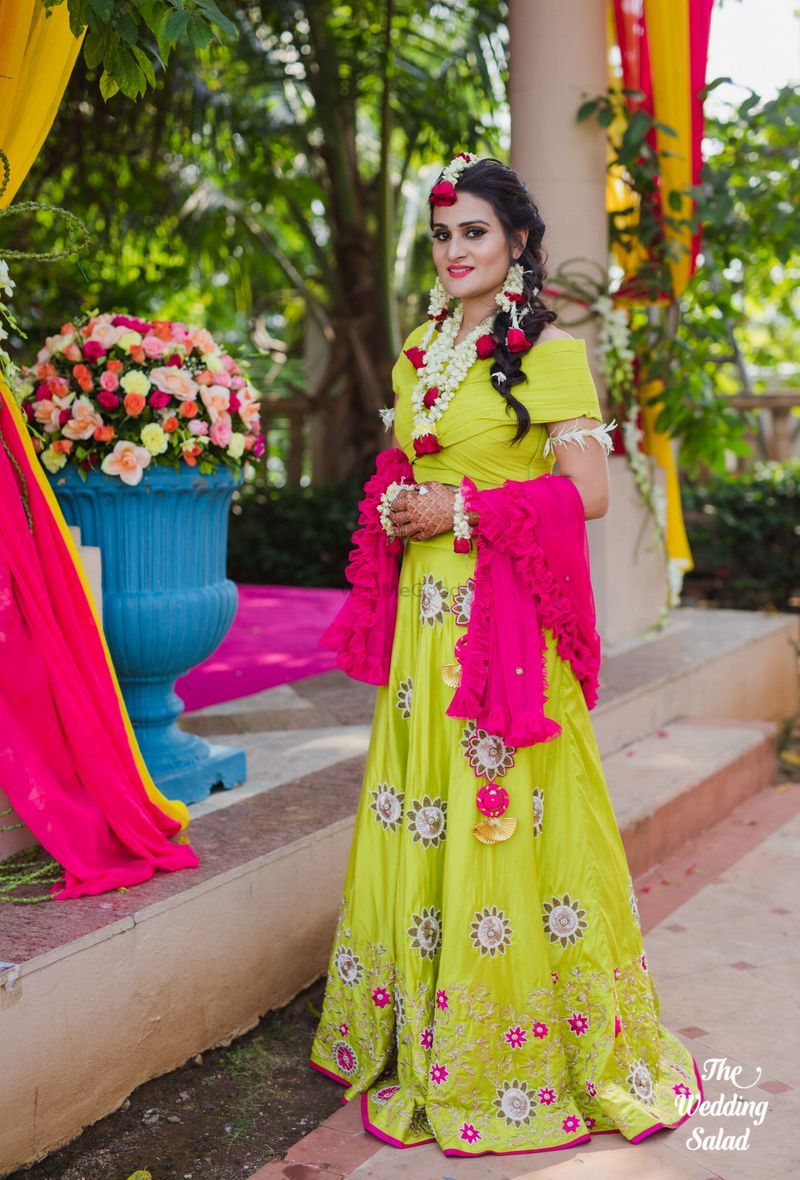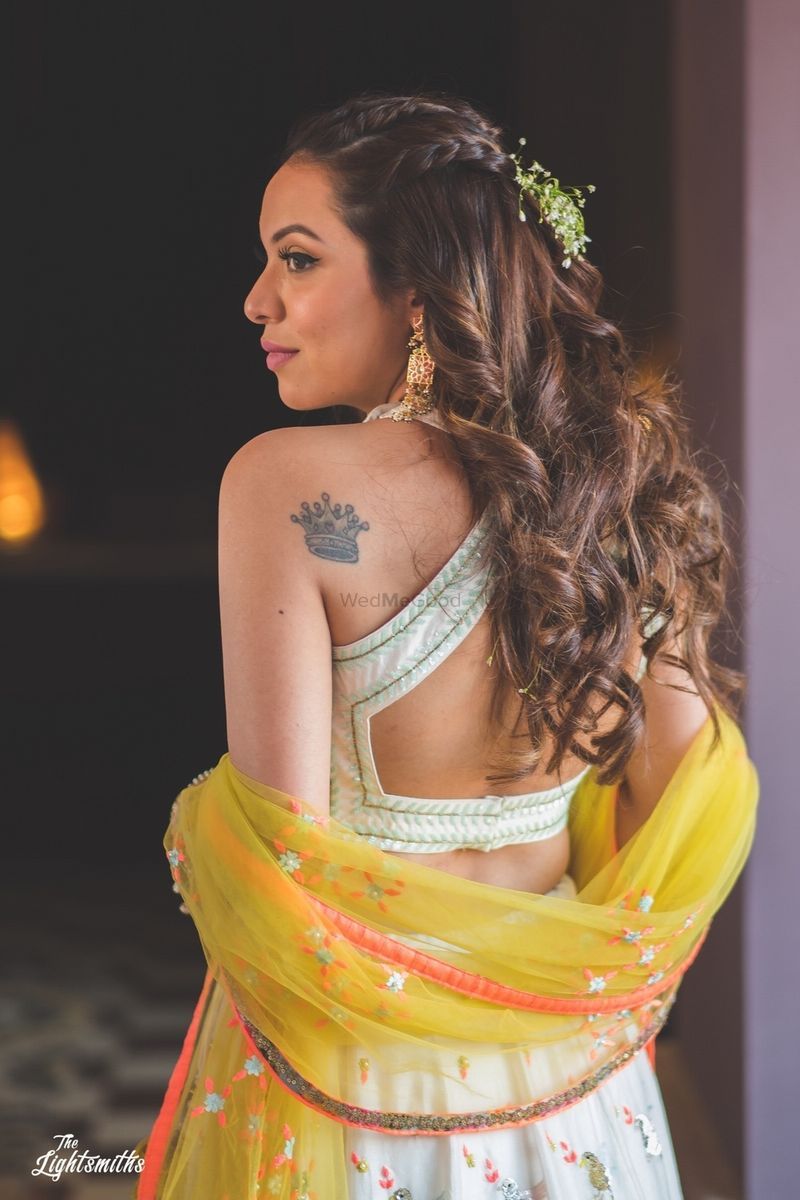 Image via The Lightsmiths
This is a way that might keep your hands occupied the whole time- so take a call!
Or a sleek drape to keep it in place and off your hands!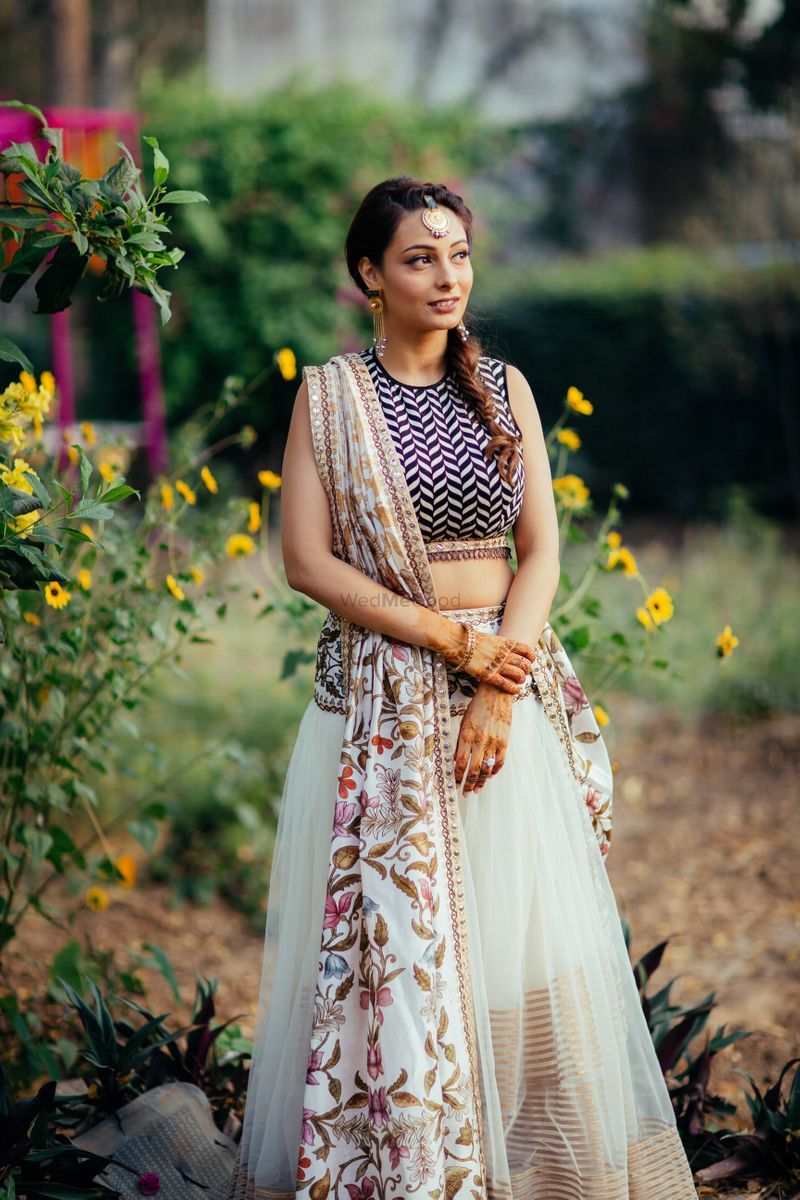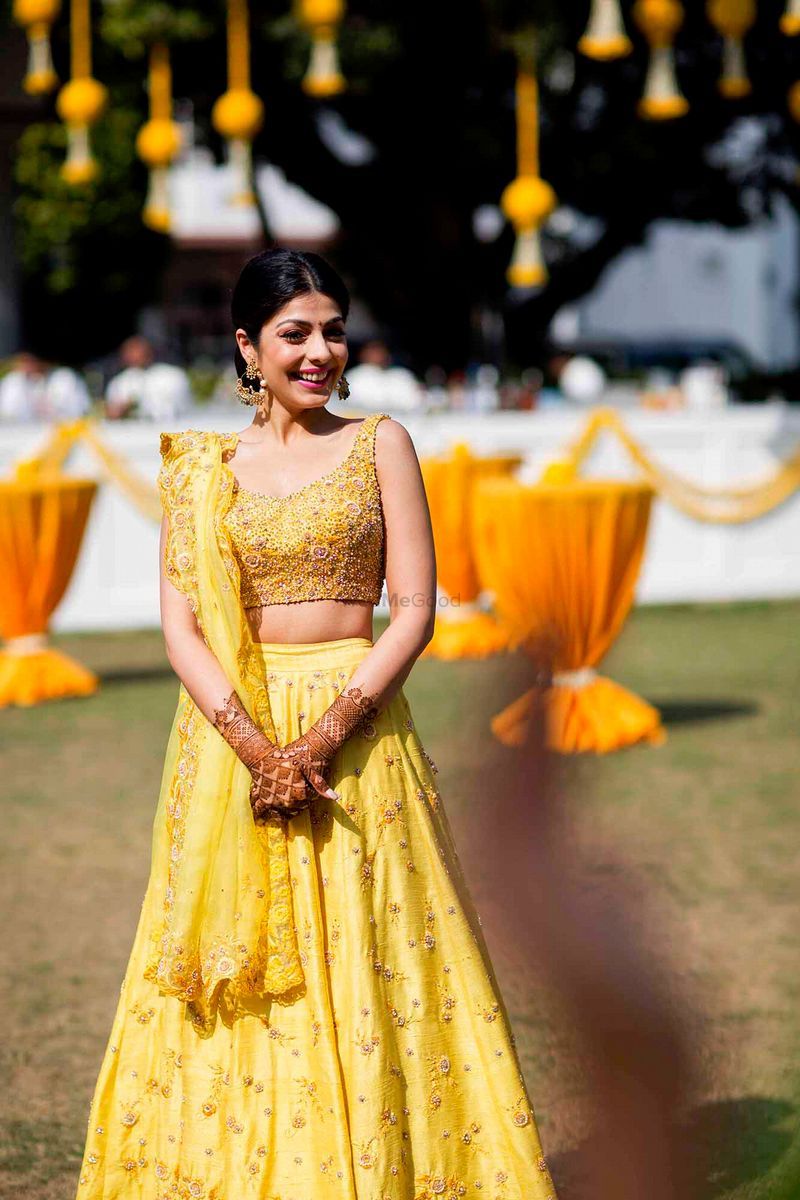 Image via The Wedding Conteurs★ 5  and  Lilac Weddings★ 4.7
Easy, and looks nice too!
Or something a little more structured!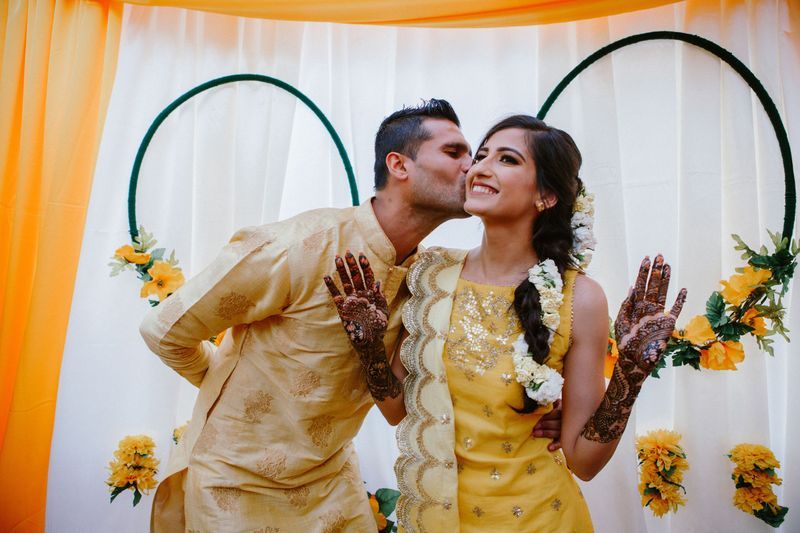 Image via Mannat and Jaswinder's Wedding
A more structured way to do the drape above which will keep it intact in place!
ALSO READ: From Drab to Fab: Everything You Can Possibly Add To Your Bridal Dupatta To Make It One-Of-A-Kind!