An Elegant Delhi Wedding With A Bride In A Stunning Coral Lehenga
BY Aakanksha | 25 Oct, 2018 | 5589 views | 5 min read
A bride who wore red on her mehendi, a groom glowing with love and a family that celebrated their union with loads of laughter and fun, this Delhi wedding totally stole our heart! We loved this wedding with its unique decor and stunning outfits worn by the bride. The decor was truly eye-catching with genda flowers being the hero at the mehendi, and quirky quotes playing a role at both cocktail and wedding! Veda Farms, Delhi provided the perfect backdrop for an elegant yet quirky cocktail, with the bride in a gorgeous gown by Gaurav Gupta★ 4.9 , whereas Amaanta Farms, Delhi was a dream location for their wedding, with the bride in an enchanting Sabyasachi Mukherjee★ 4.9 ! AndMorvi Images Photography★ 5 beautifully captured each moment.
Meet Astha & Himanshu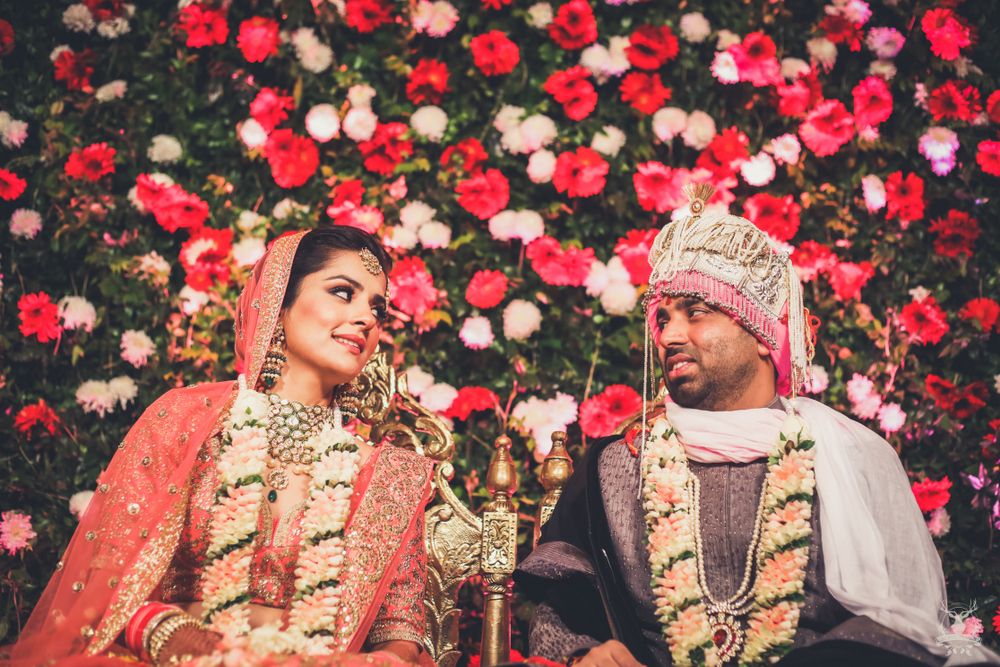 Astha very poetically describes how they met and how Himanshu proposed her, "It can be said that the seed of our love story was sown by our sisters in 1990 when they got admission in same school. We lived in the same neighbourhood but it was not until 2004 that we met. Destiny played its part in 2004 when all of us went to London for vacation. We had a crush (the most popular word used during those days) on each other and became friends. Our love story has been full of dramatic events and we did split ways ONLY to rejoin with a stronger realisation that we sincerely love each other. At the onset, it seemed we were opposite of each other so the rule of "opposites attract" came into play. But gradually it became more like two peas in a pod. With passage of time, we discovered that we have similar interests, likes, dislikes, beliefs and I'd say even similar behavioural pattern. Sometimes it makes me wonder if we are clones of one another.  The proposal part is bit funny. He proposed to me in his car - got me a teddy bear and a greeting card on which he wrote "Will you marry me? If the answer is NO then sorry it's too late to refuse, and if YES then please wait for the ring."
The Mehendi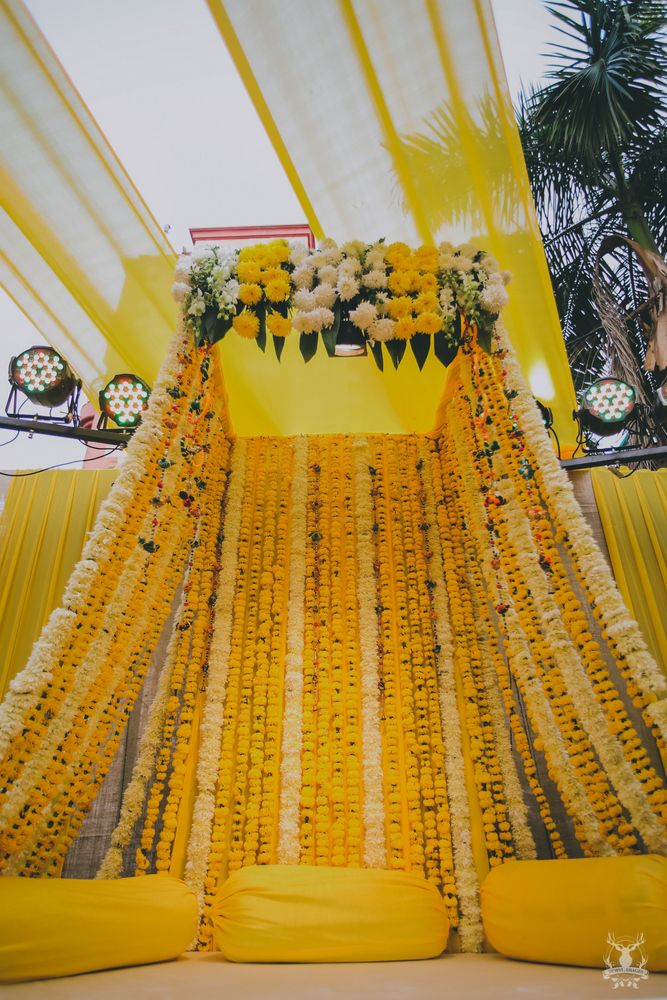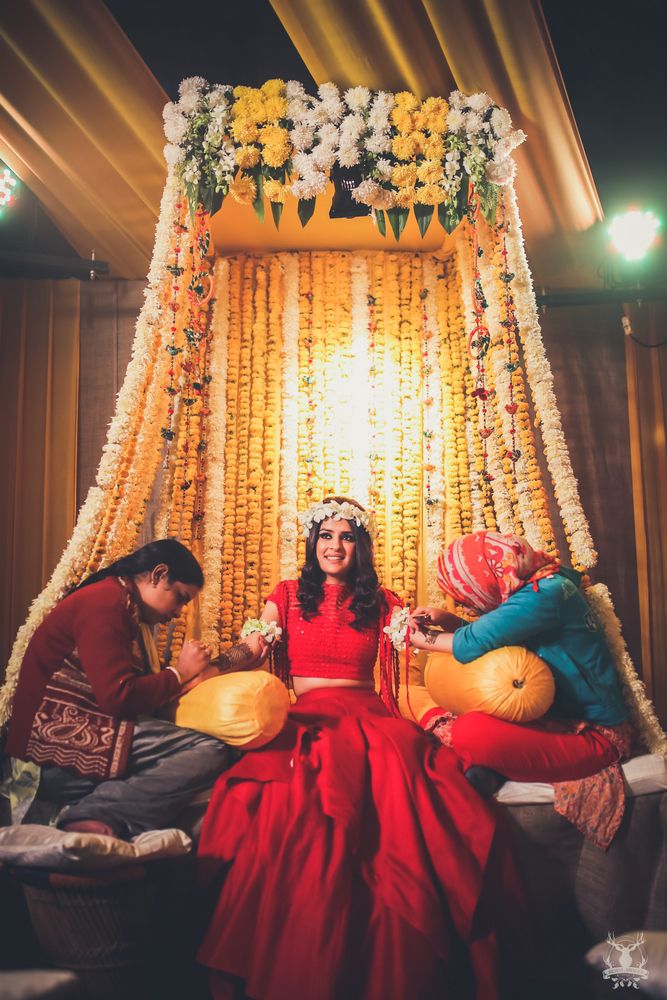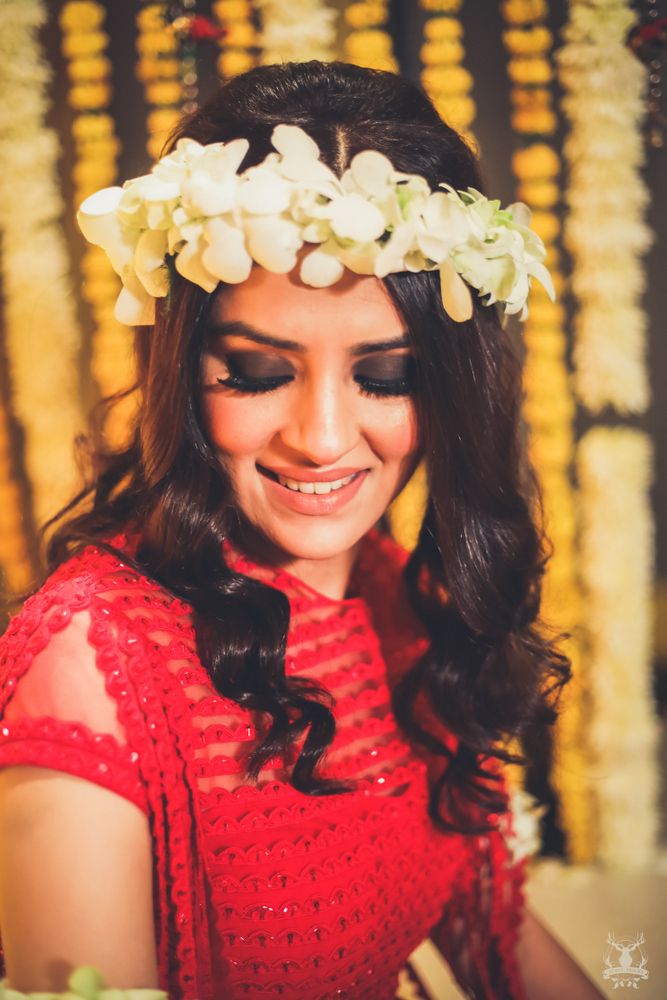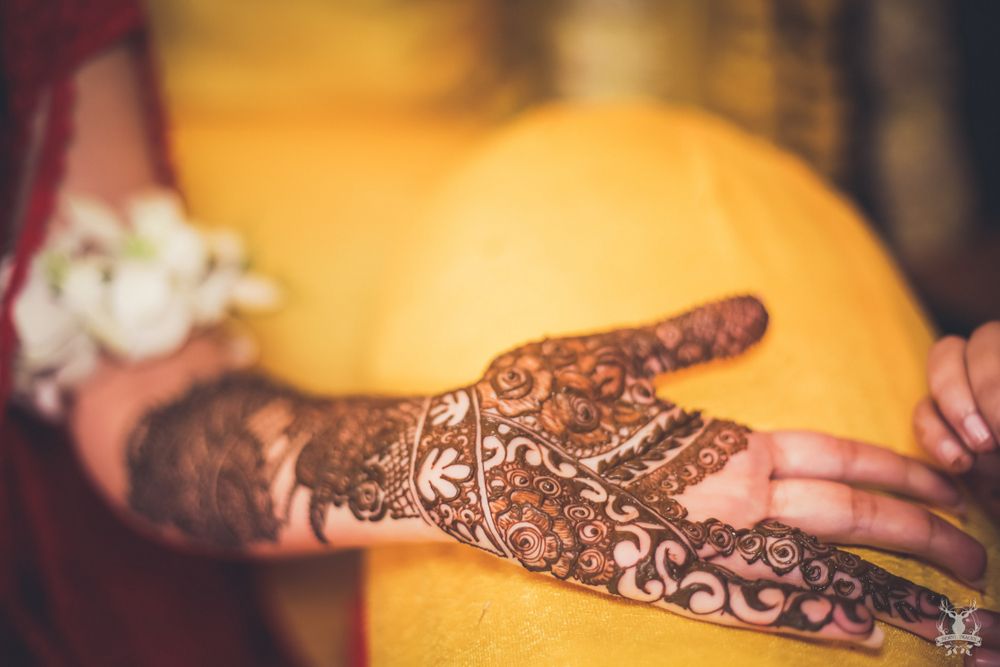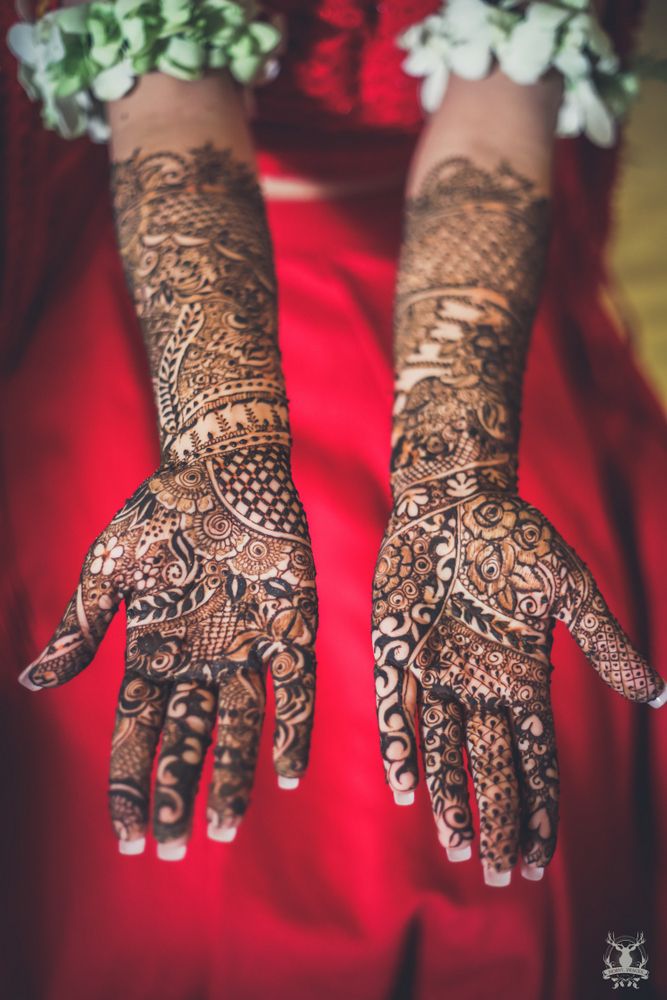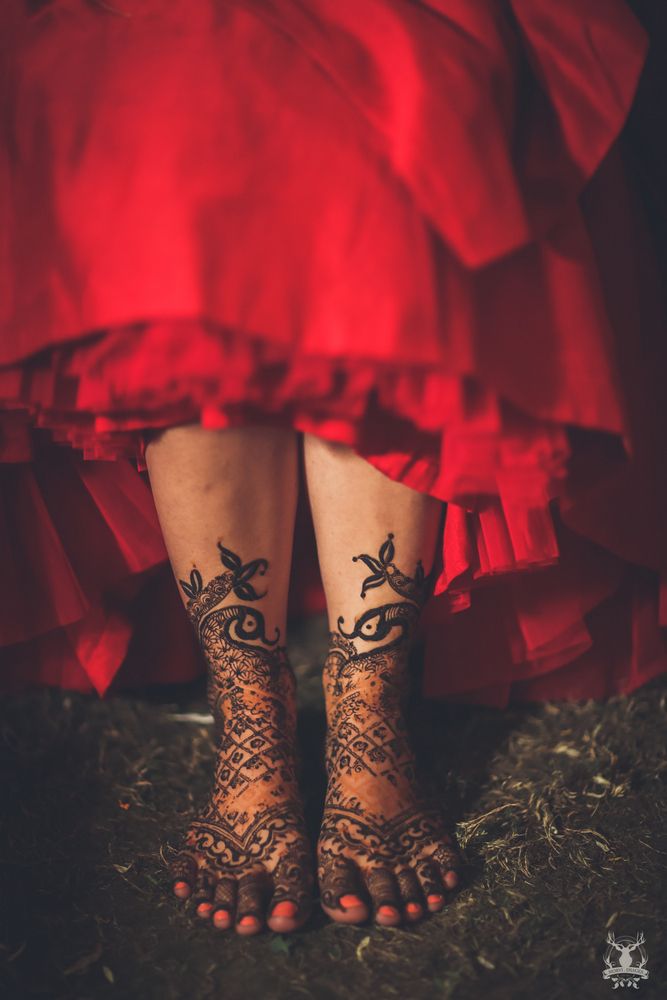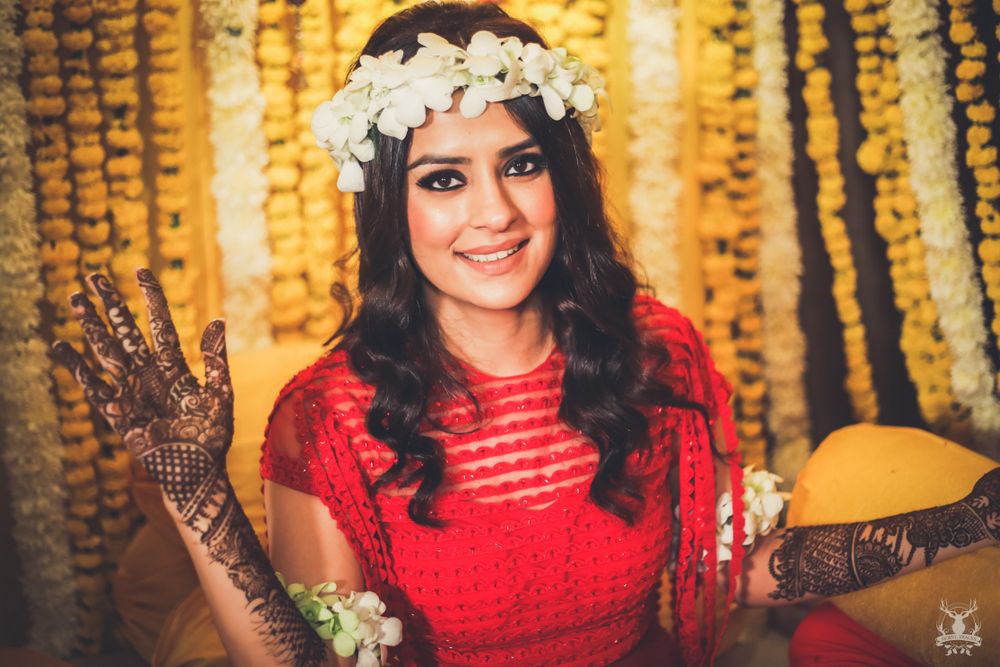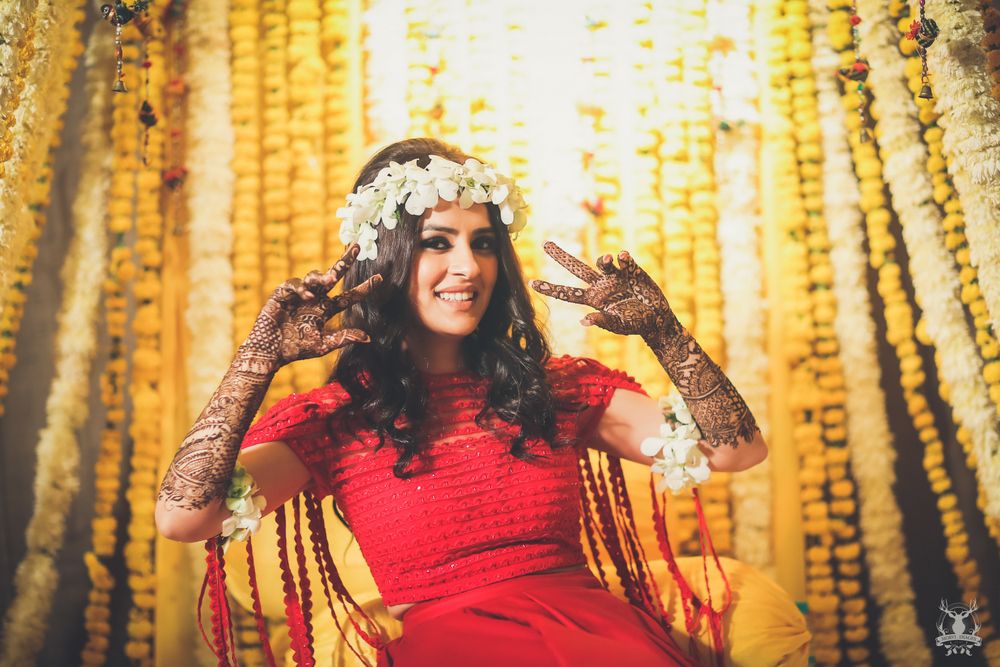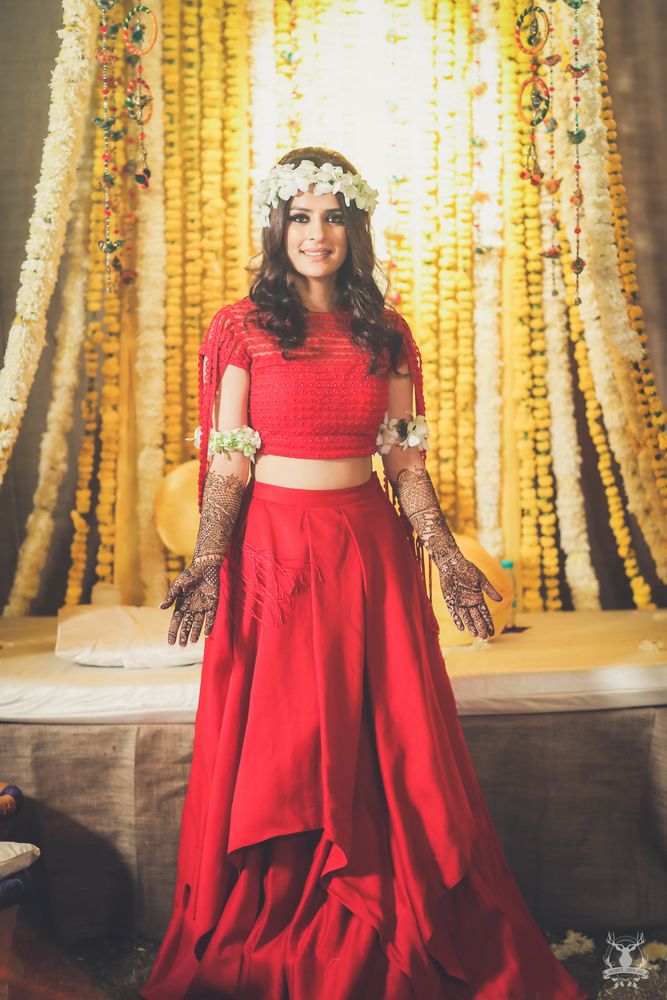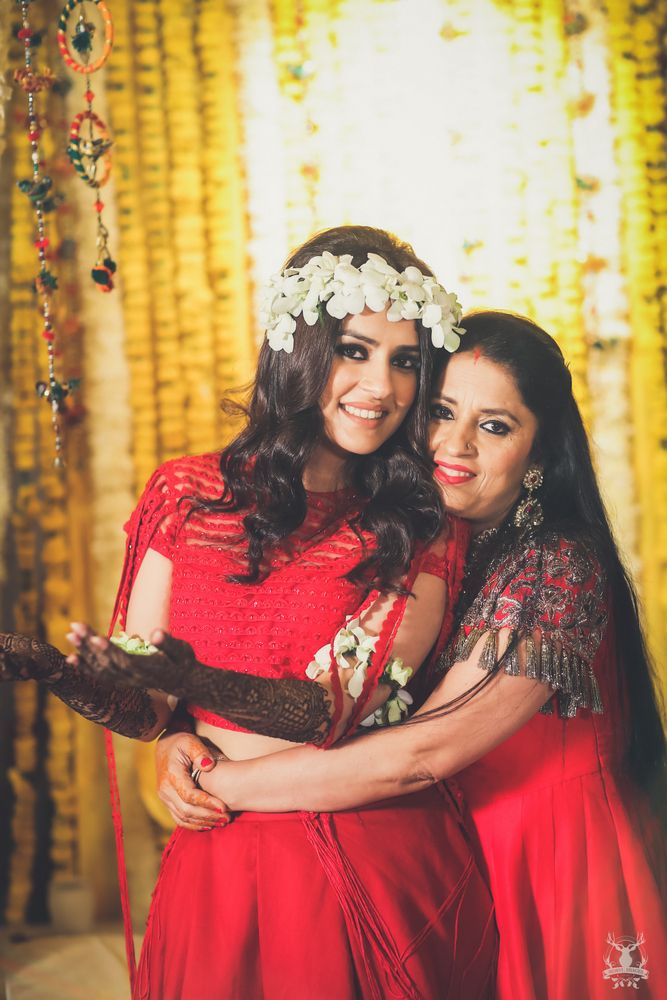 The Cocktail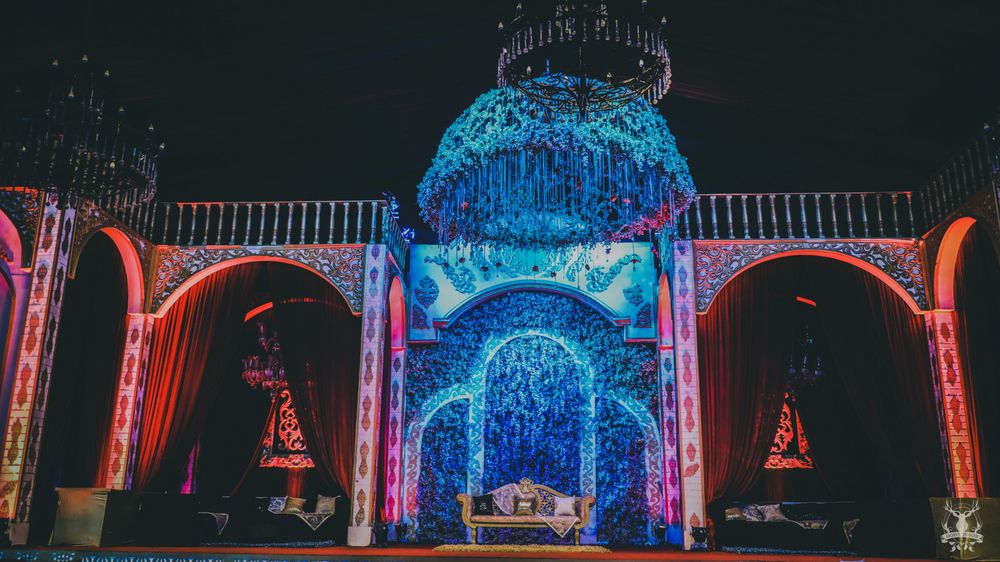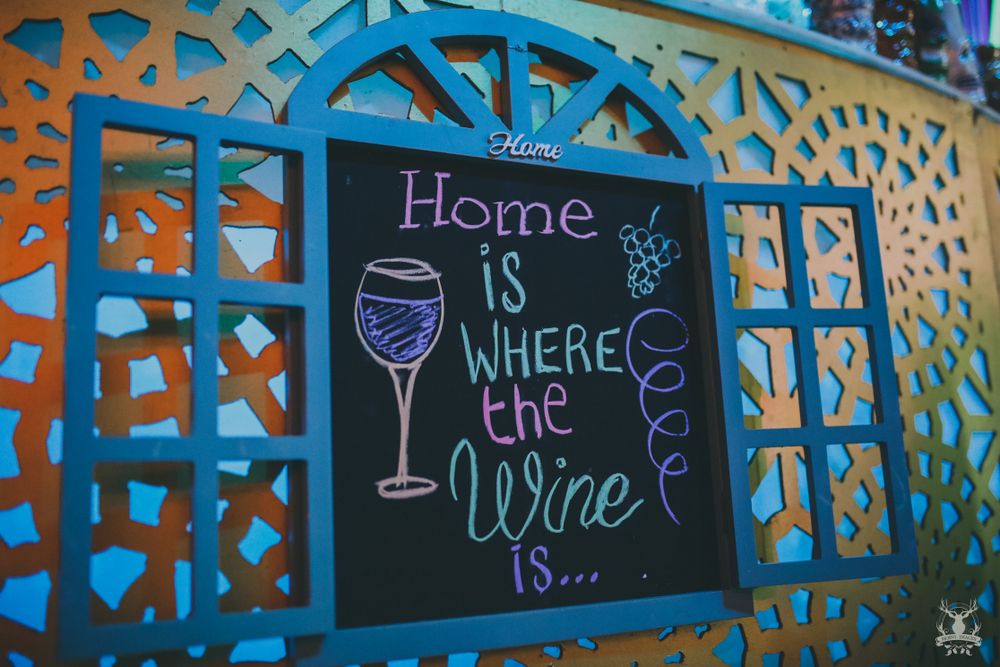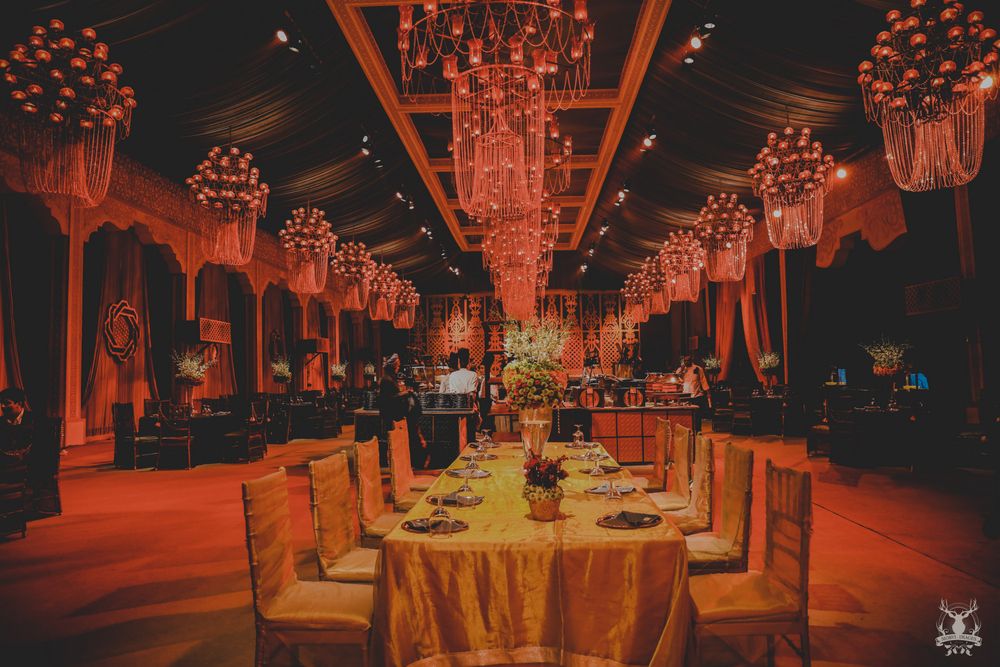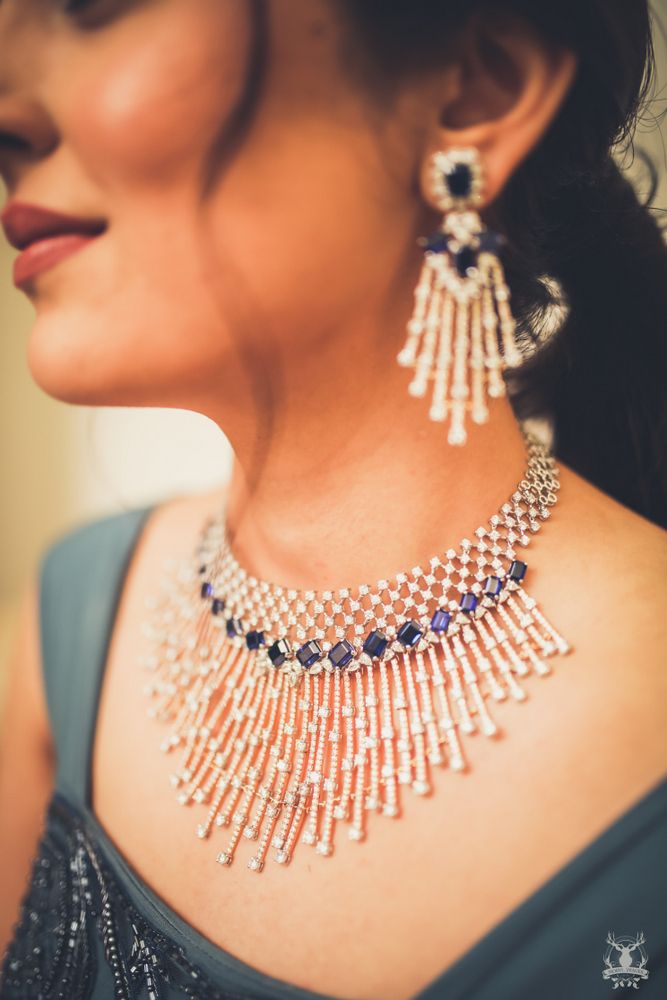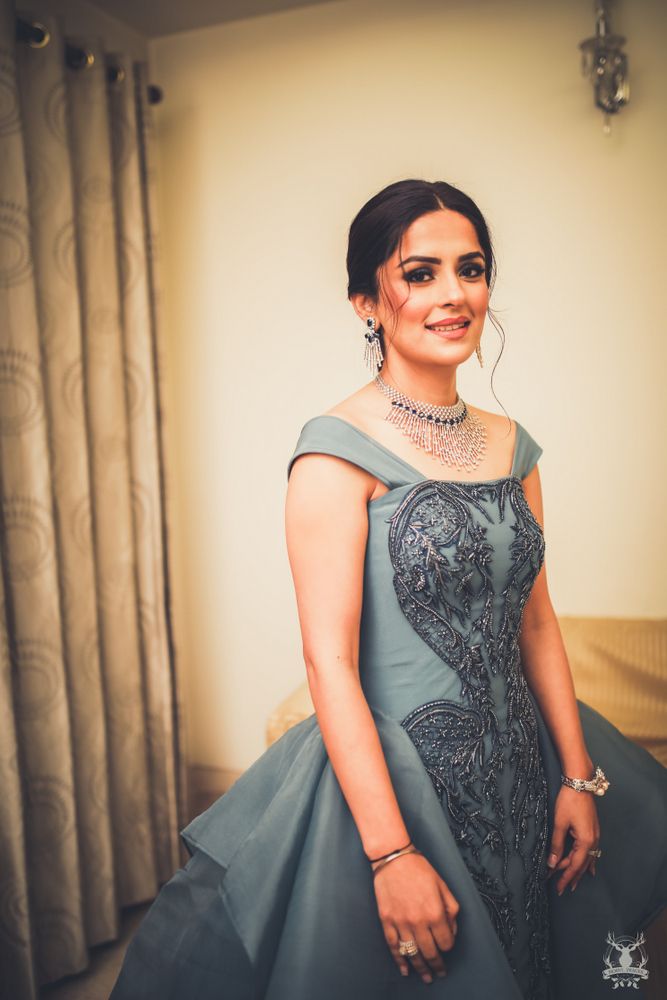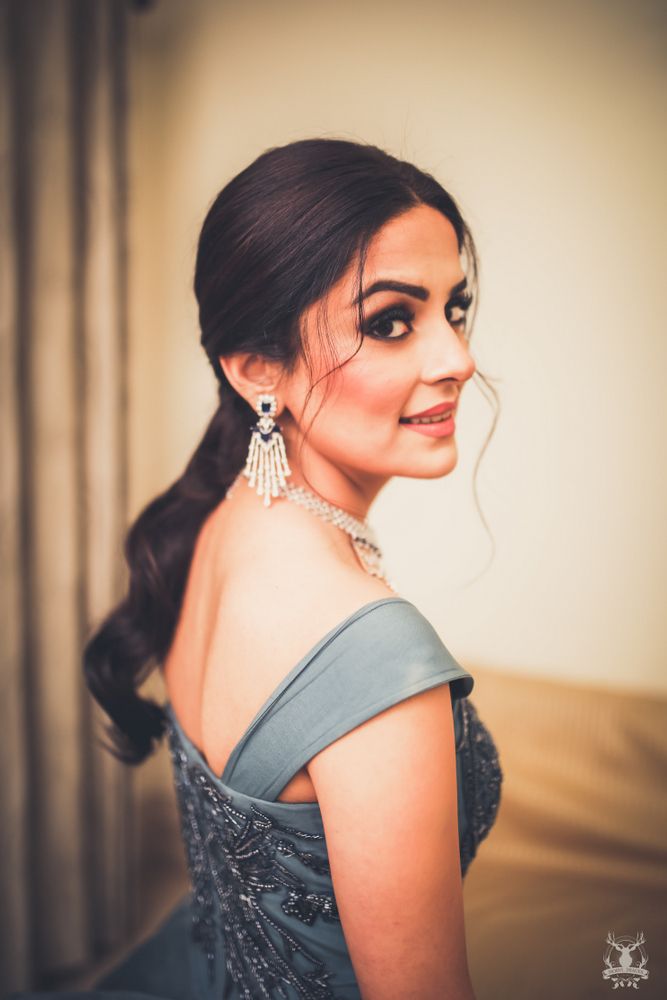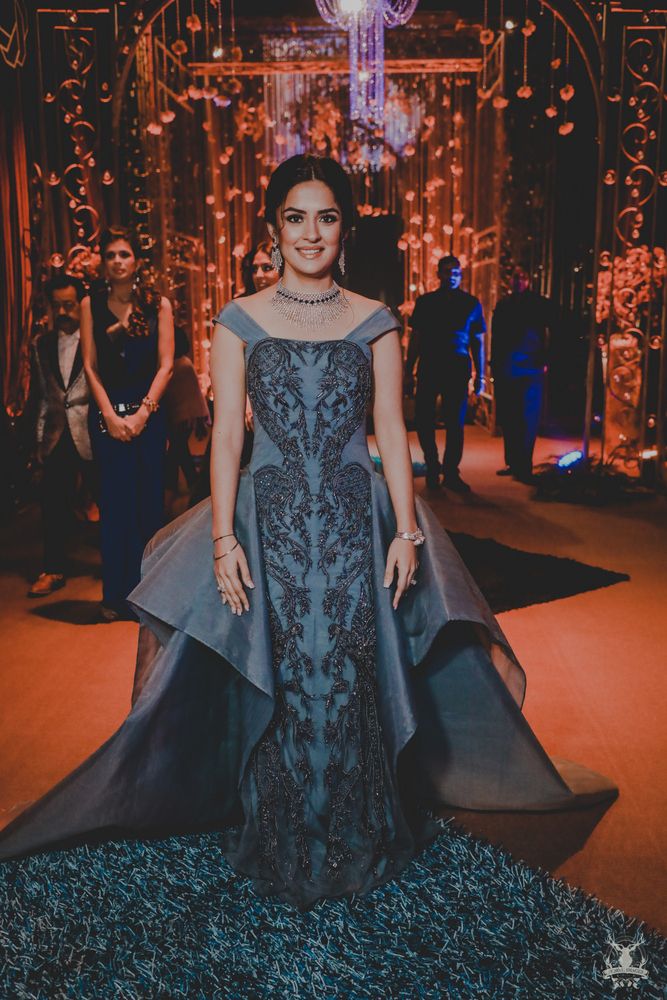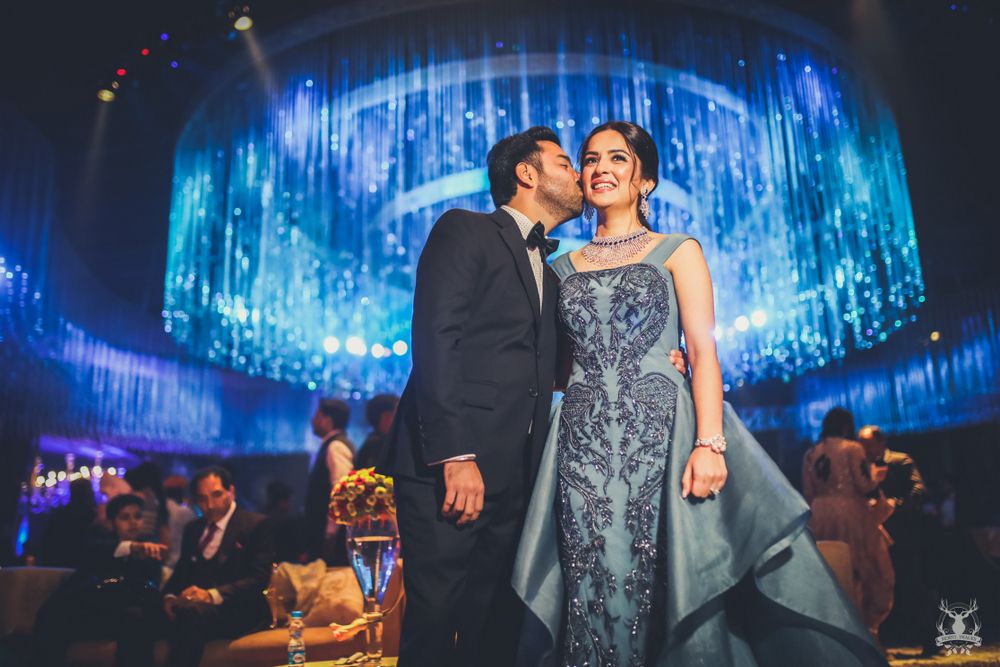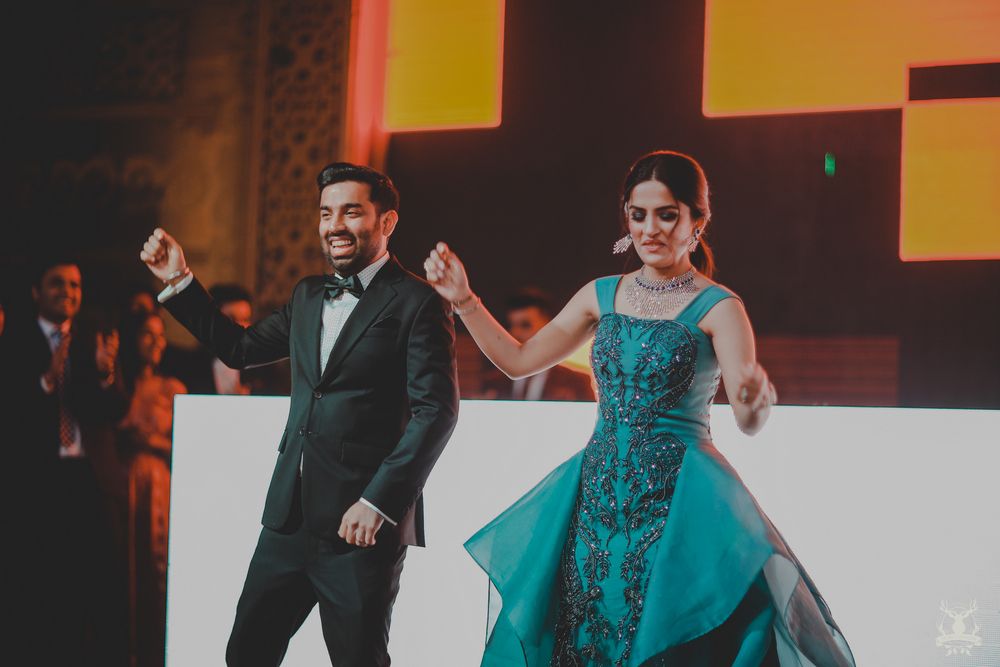 The Wedding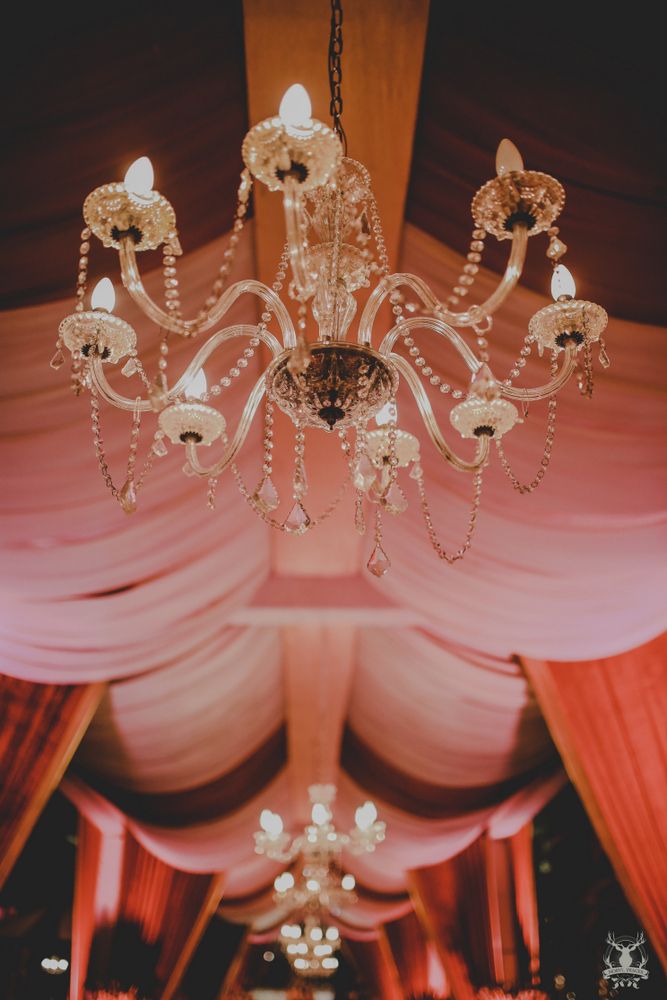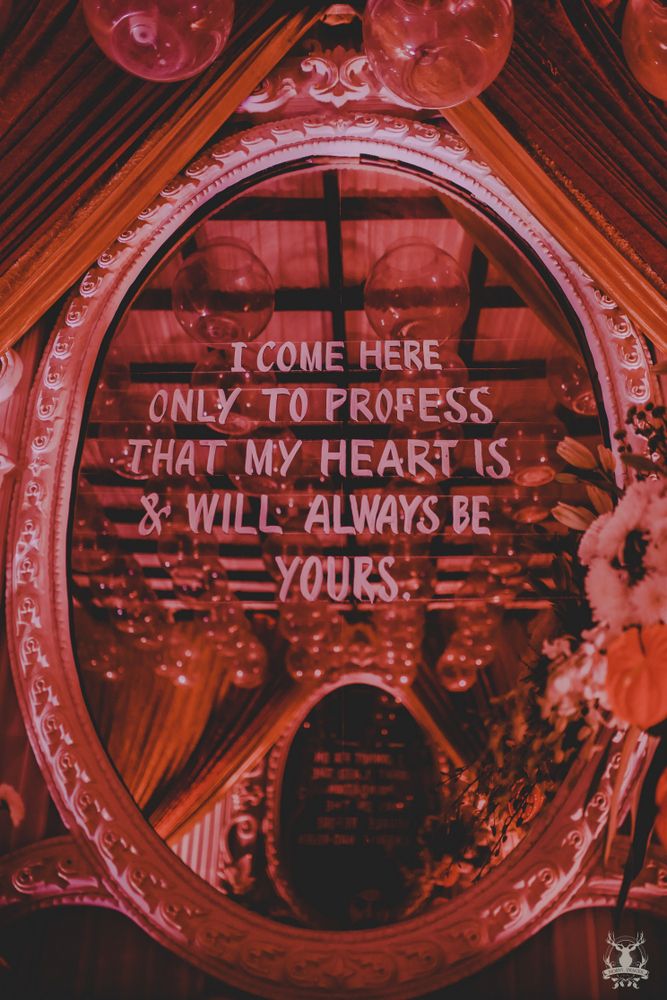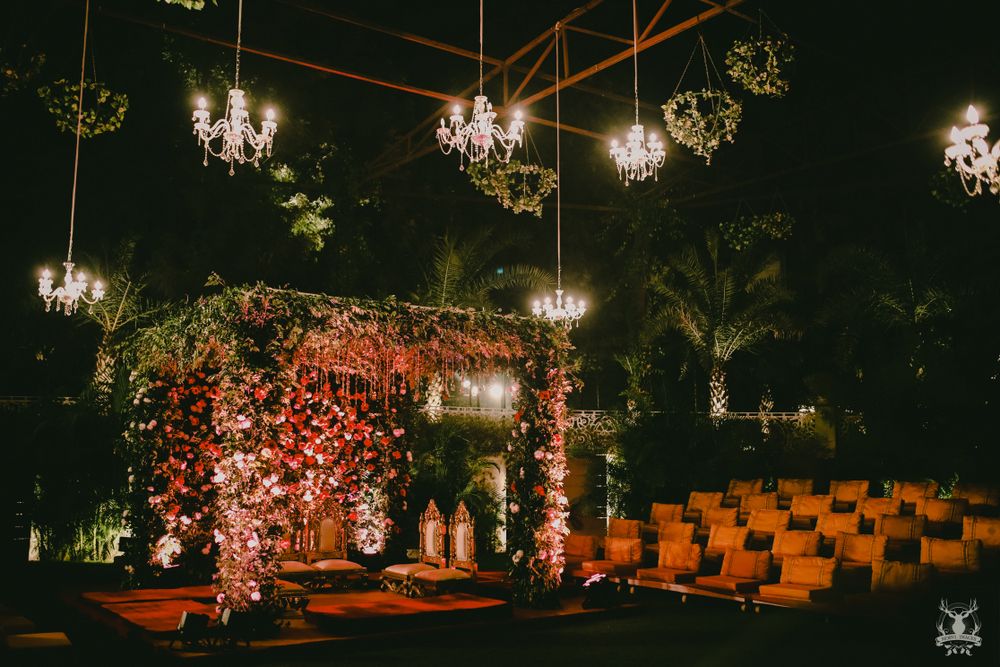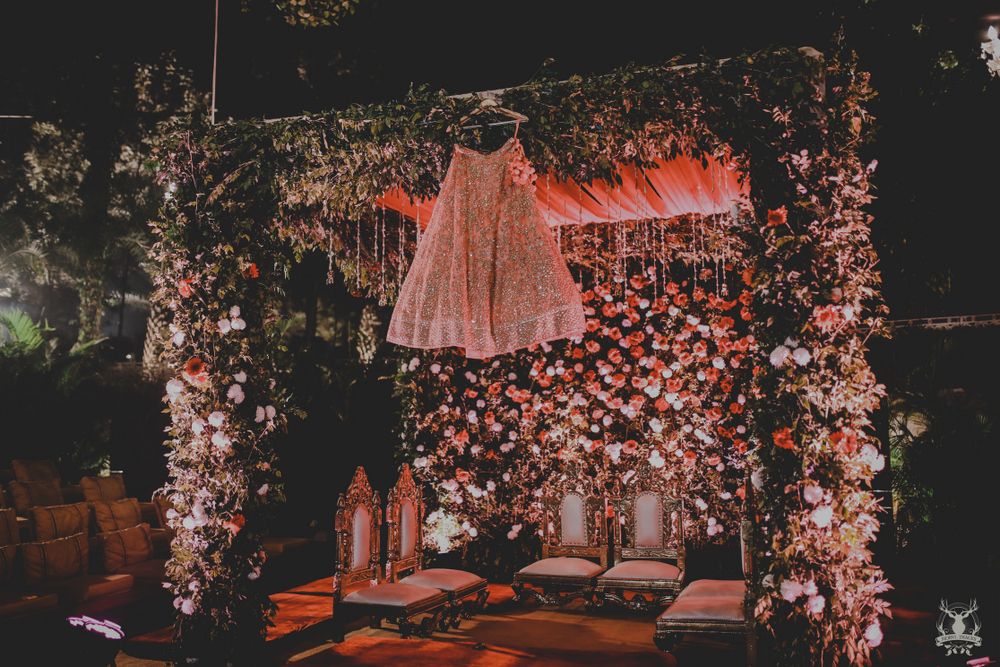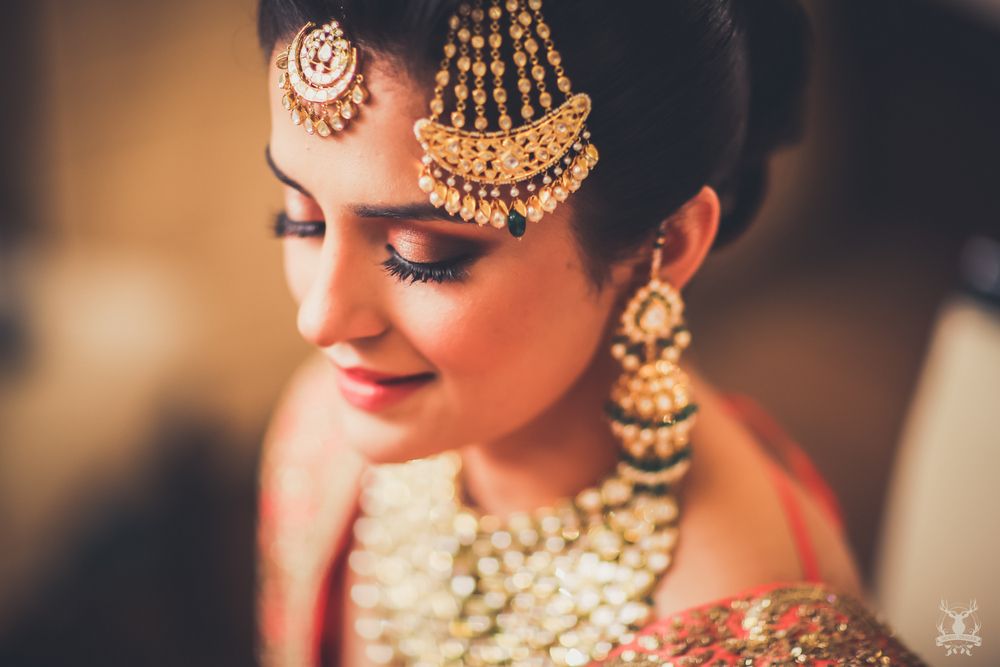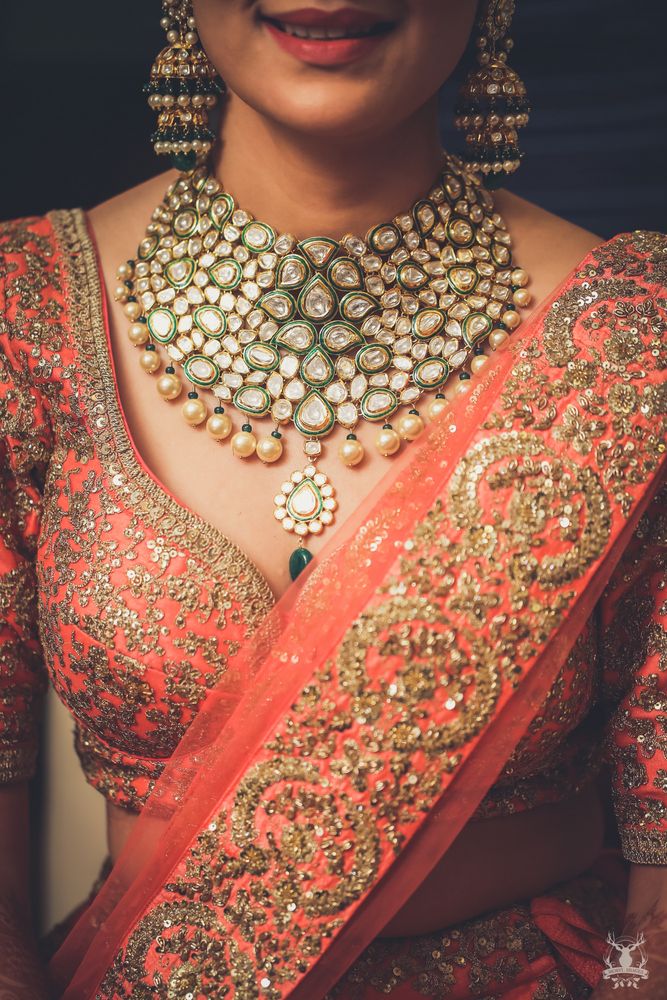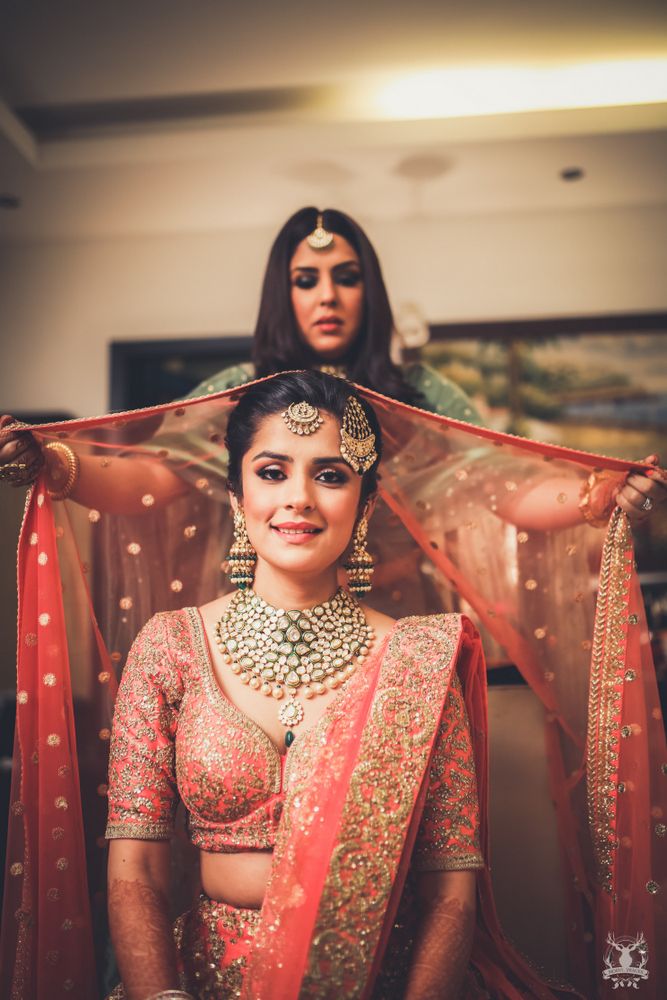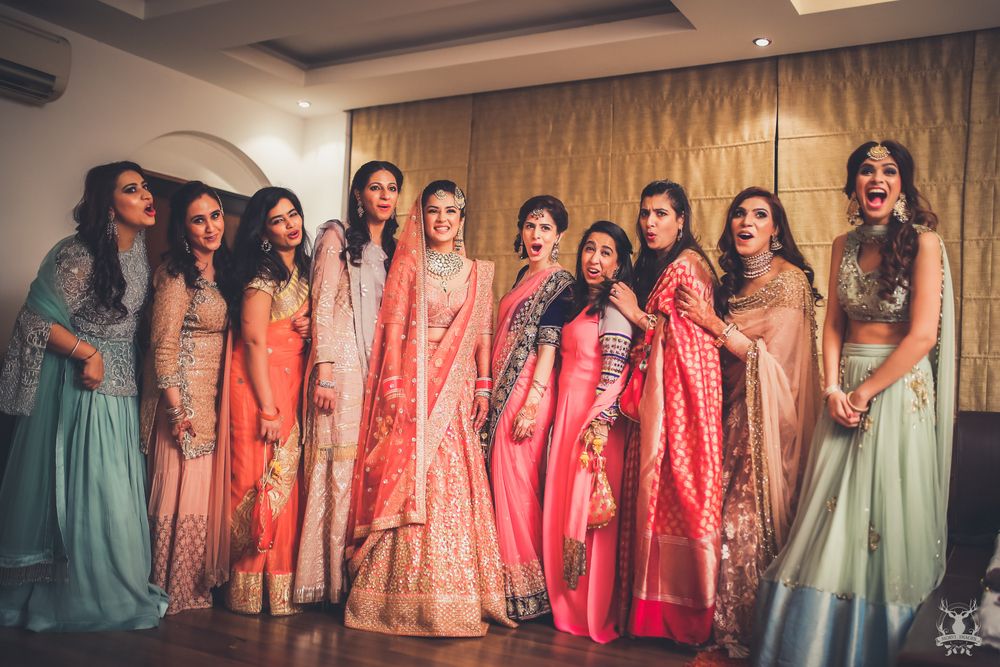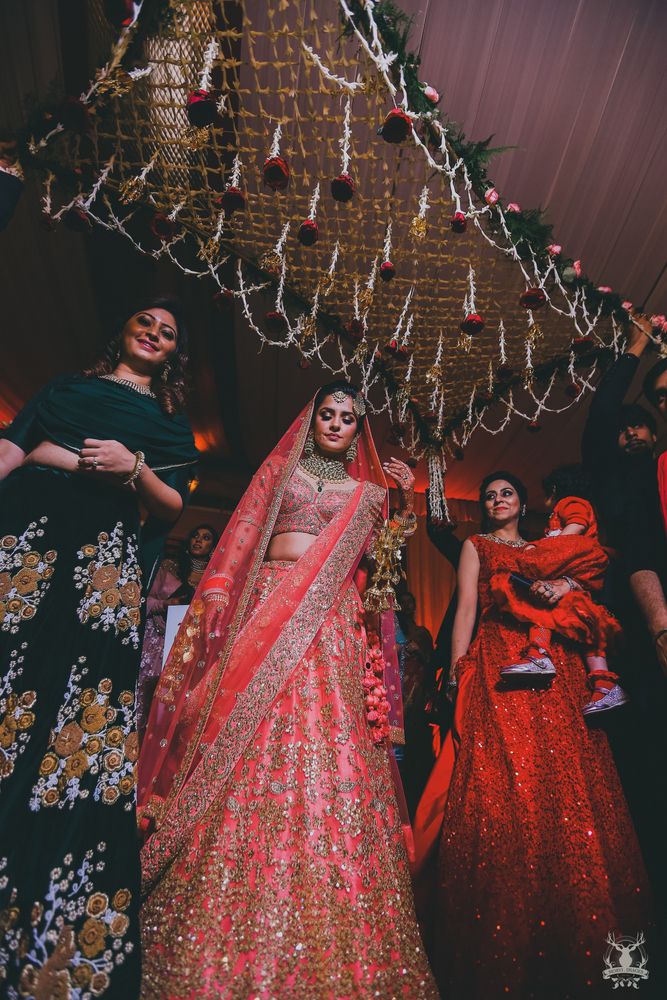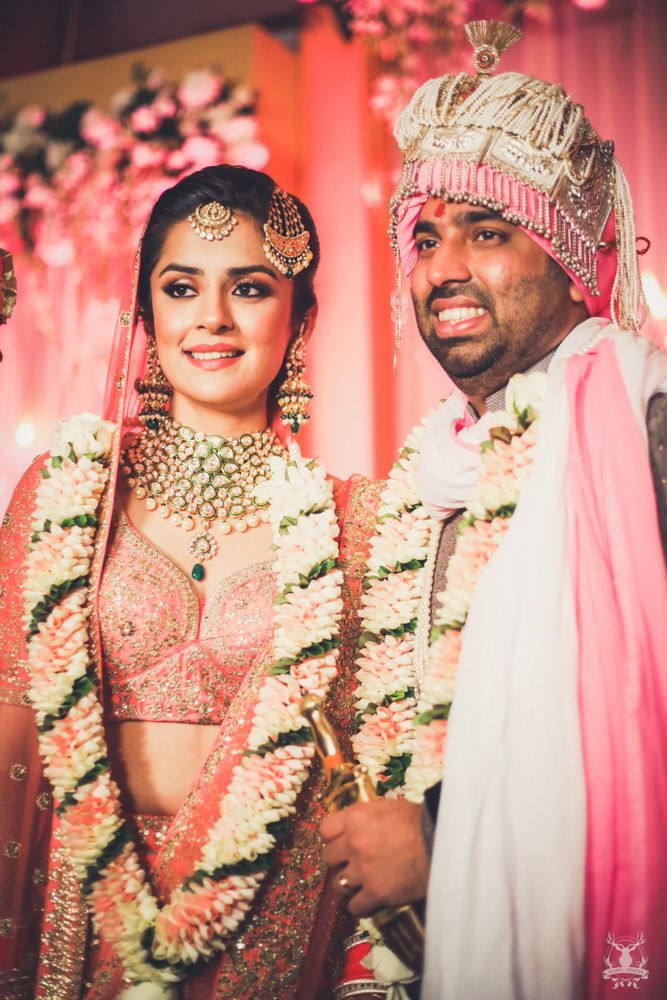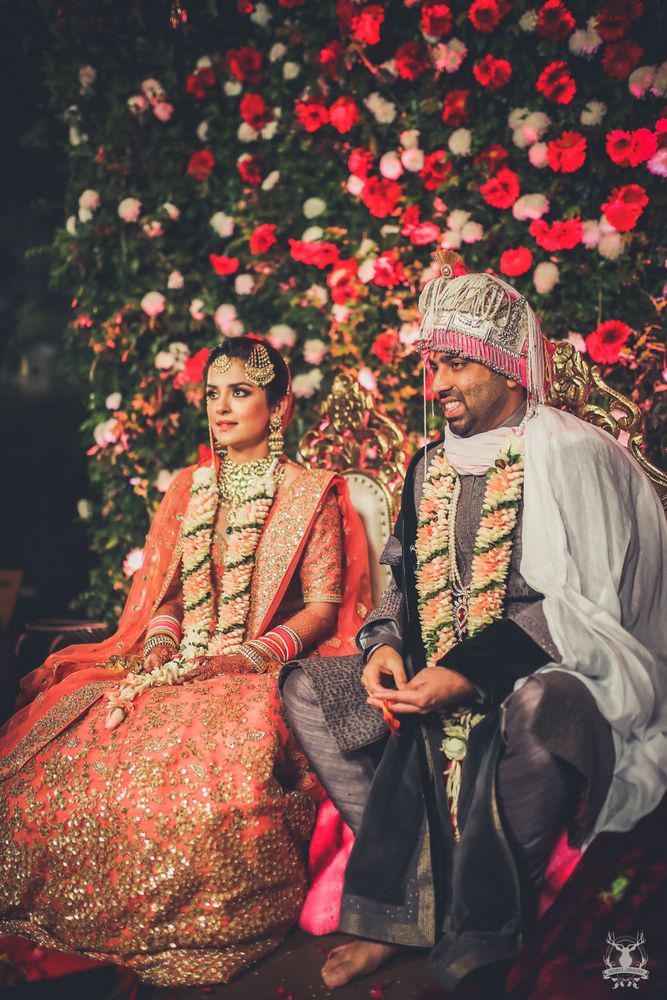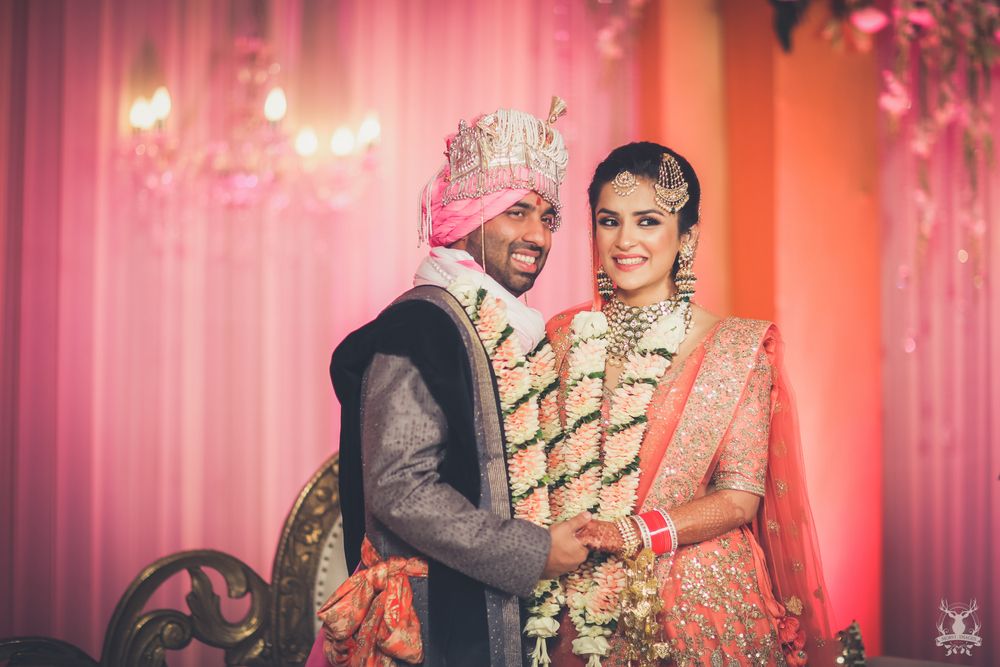 From The Bride:
"Our  cocktail décor was managed by Q Events by Geeta Samuel at Veda Farms. Vibrant colours such as red, blue and silver complimented the mood and flow of the cocktail party. Food and beverage was handled by Food Inc. Wedding Décor was managed by Tramod Events by Atulya Ralhan at Amaanta Farms. One of the key reasons we chose Ammanta is because it has a spectacular semi-covered banquet-cum-lawn unlike other venues. The wedding rituals were held in the open space inside a beautifully decorated mandap. Food catering was handled by Le Chaat factory. As for any advice, I won't make this sound like a rule book but you only get to plan your wedding once, so make sure it is a fun time and not a stressful one. I would simply say that give yourself plenty of time to plan. It is helpful to book photographer, make up artist and other vendors ahead of time as the good ones get booked quickly. Do not overwhelm yourself with all the limitless options out there. Once you have decided on something, try to stay focused on that. Have faith that your chosen team of people will execute their job well for you. Turn to your siblings, friends and fiancé for help along the way- you are never alone in your wedding planning process. For couples getting married- please remember to uphold the feeling of love and respect for one another. Be each other's best friend and this would make this life worth living together."
The bride further adds for Morvi Images Photography★ 5 , the photographer and videographer:
"It gives me immense pleasure to pen down my experience with Morvi Images. It was 4 years back I had decided that Morvi would be my wedding photographer as she had done a fabulous job at my sister's wedding. The FAMILY consensus was always there because we all believed that Morvi is the best. Photography is the only part of wedding which lasts forever and no one does a better job in encapsulating these beautiful memories than Morvi herself. She has an incredible eye for detail and is extremely passionate about her work.  The pictures are amazing!! She managed to effortlessly capture so many beautiful moments between friends and family. Every time we look through them, we are able to relive the emotions of the day. Morvi is a wonderful human being - truly blessed to have her photograph our wedding. Bravo MORVI IMAGES!"
Vendors - Venue: Cocktail: Veda Farms, Delhi | Wedding: Amaanta Farms, Delhi; Makeup artist: Jasmeet Kapany Hair and Makeup★ 4.9  for Cocktail and Wedding | Geetanjali Salon, Civil Lines for Mehendi; Photographer and Videographer:Morvi Images Photography★ 5 ; Decor: Cocktail: Q Events by Geeta Samuel★ 5  | Wedding: Tramod Events By Atulya Ralhan; Bridal Outfits: Mehendi outfit by Ridhi Mehra★ 4.6 | Cocktail gown by Gaurav Gupta★ 4.9 | Wedding lehenga by Sabyasachi Mukherjee★ 4.9 ; Groom Outfits: Mehendi outfit by Shantanu & Nikhil | Cocktail outfit by Gaurav Khanijo | Wedding sherwani by Shantanu & Nikhil; Wedding invitation designer:  Chez Papillons By Bonjour Chocolates ★ 5 (Bride side) | Parampara Cards★ 5 (Groom side); Wedding catering: Food Inc By The Yum Yum Tree★ 4.9 for Cocktail | Le Chaat Factory for Wedding.
See more pictures from this real wedding!
This bride has given us major goals with her lehenga and wedding. For you to look for such ideas, install the WMG app to get to know more about the bridal stores, jewellery stores in Delhi. Also check out some of the fab decorators and venues in Delhi to host your wedding celebrations.