An Intimate Rajasthan Wedding With A Historic Charm & Modern Details!
BY Garvita | 23 Aug, 2019 | 9231 views | 3 min read
The couple must have never thought in their wildest dreams, that they'll end up getting married because of a college tradition! Intriguing, eh? But thank God for that, we got to witness the uniqueness of this cross-culture wedding. Also, can't go without saying that Deepti's outfits exuded a stunning amalgamation of traditional and modern! Yep, you got to see to believe us! Ankit Goel did a wonderful job by sharing their wedding story via his magnificent shots! So, without a further ado, READ ON
Meet
Deepti & Shiyong

We both were starting business school at Kellogg, and one of the traditions of Kellogg is to pair up 25 strangers and send them on a week-long trip somewhere around the world, a week before the school starts. He and I were paired on the same trip to Morocco. Sparks flew, and we soon started dating. This was the summer of 2015!
The Haldi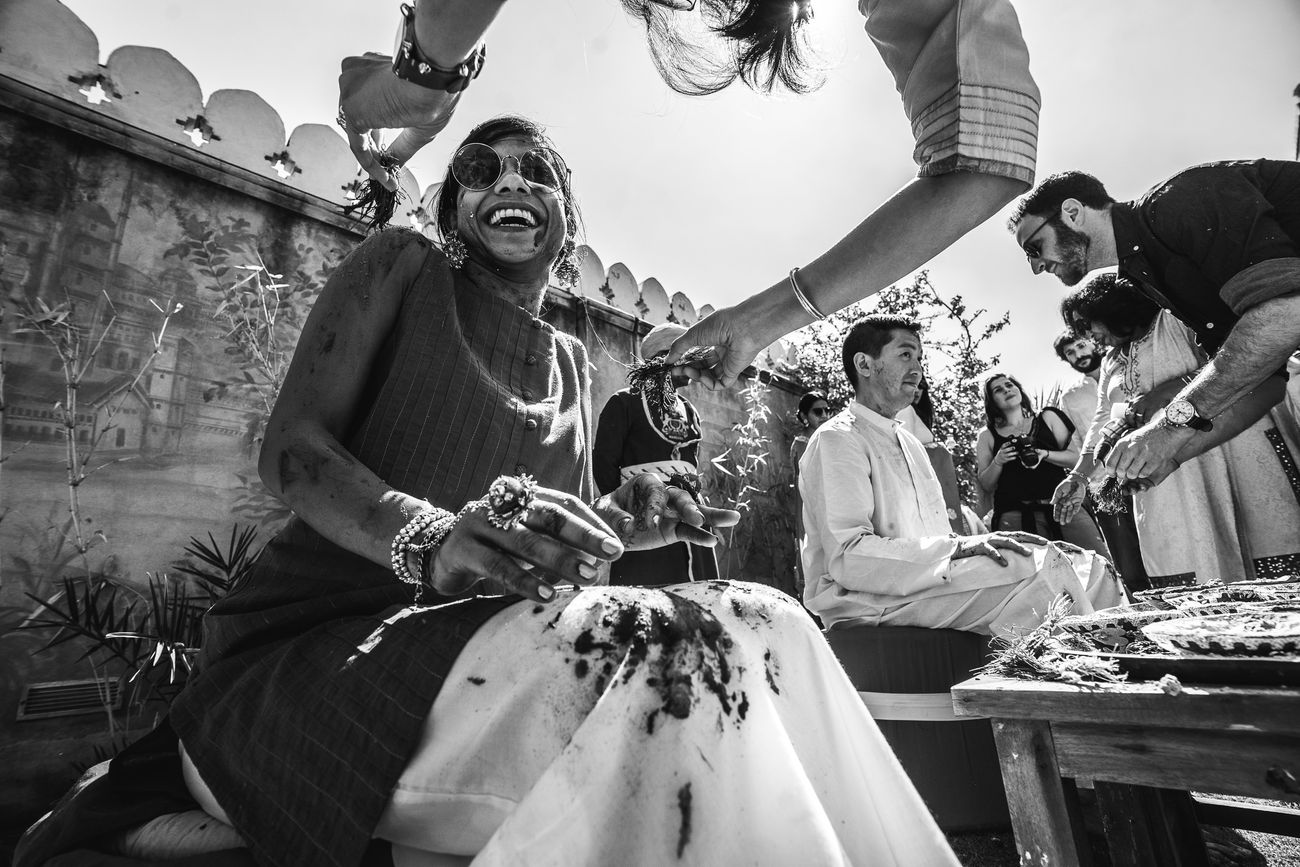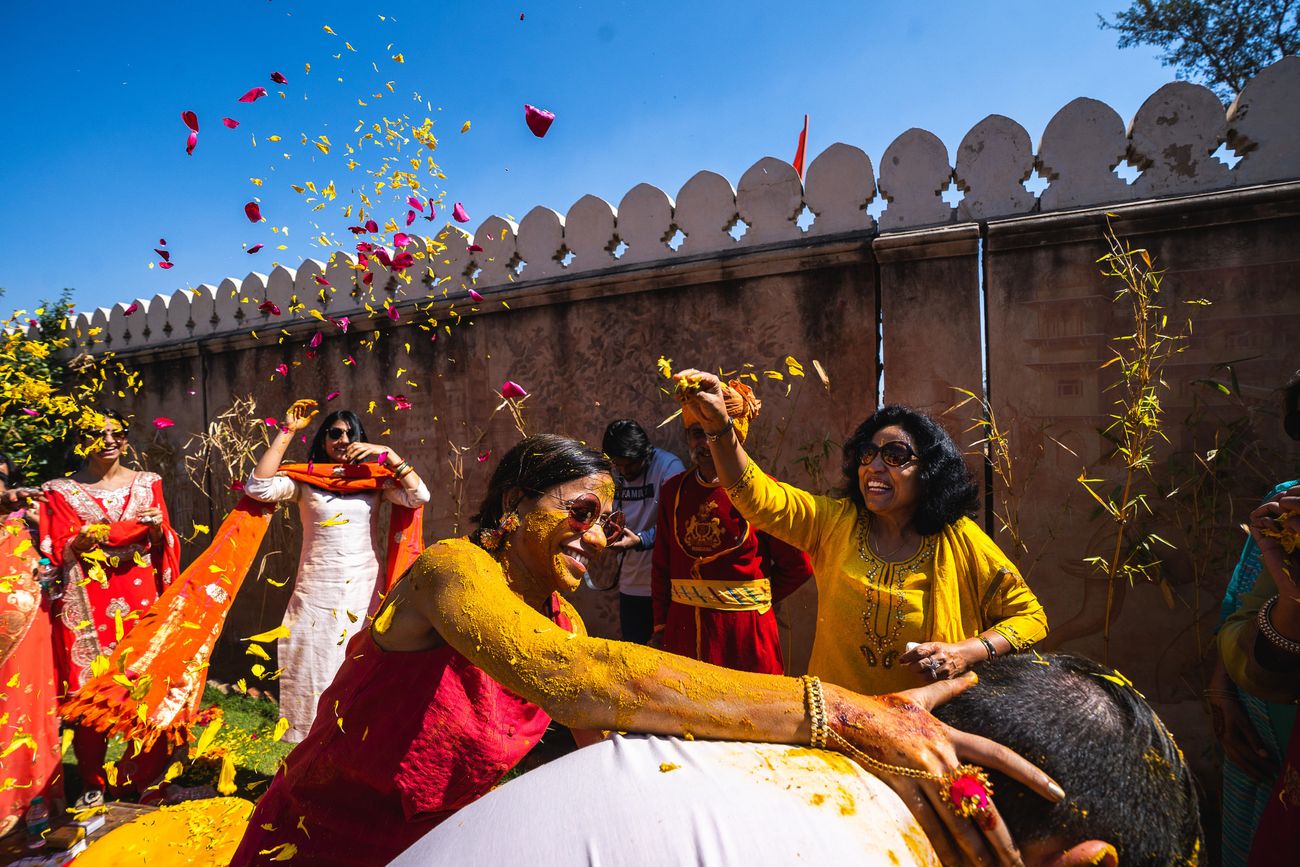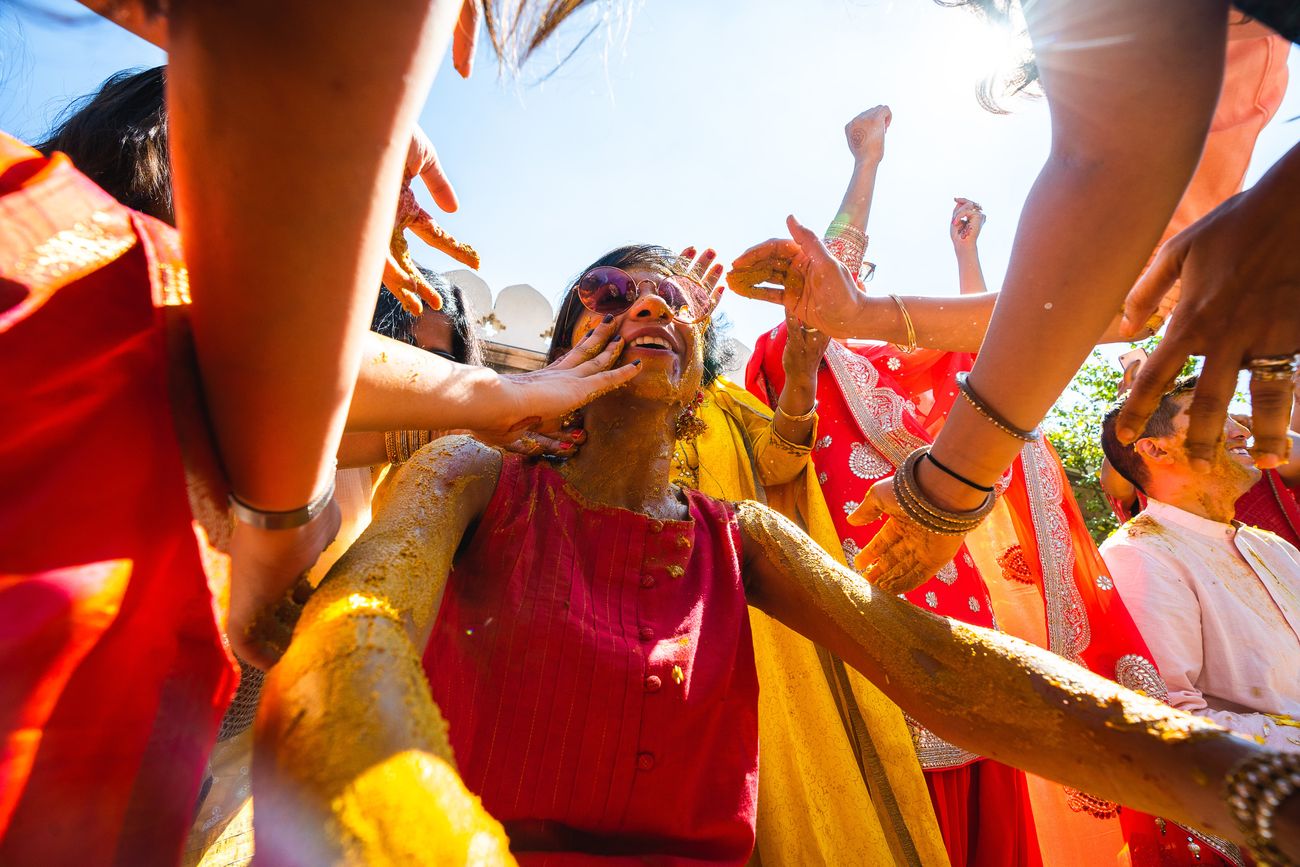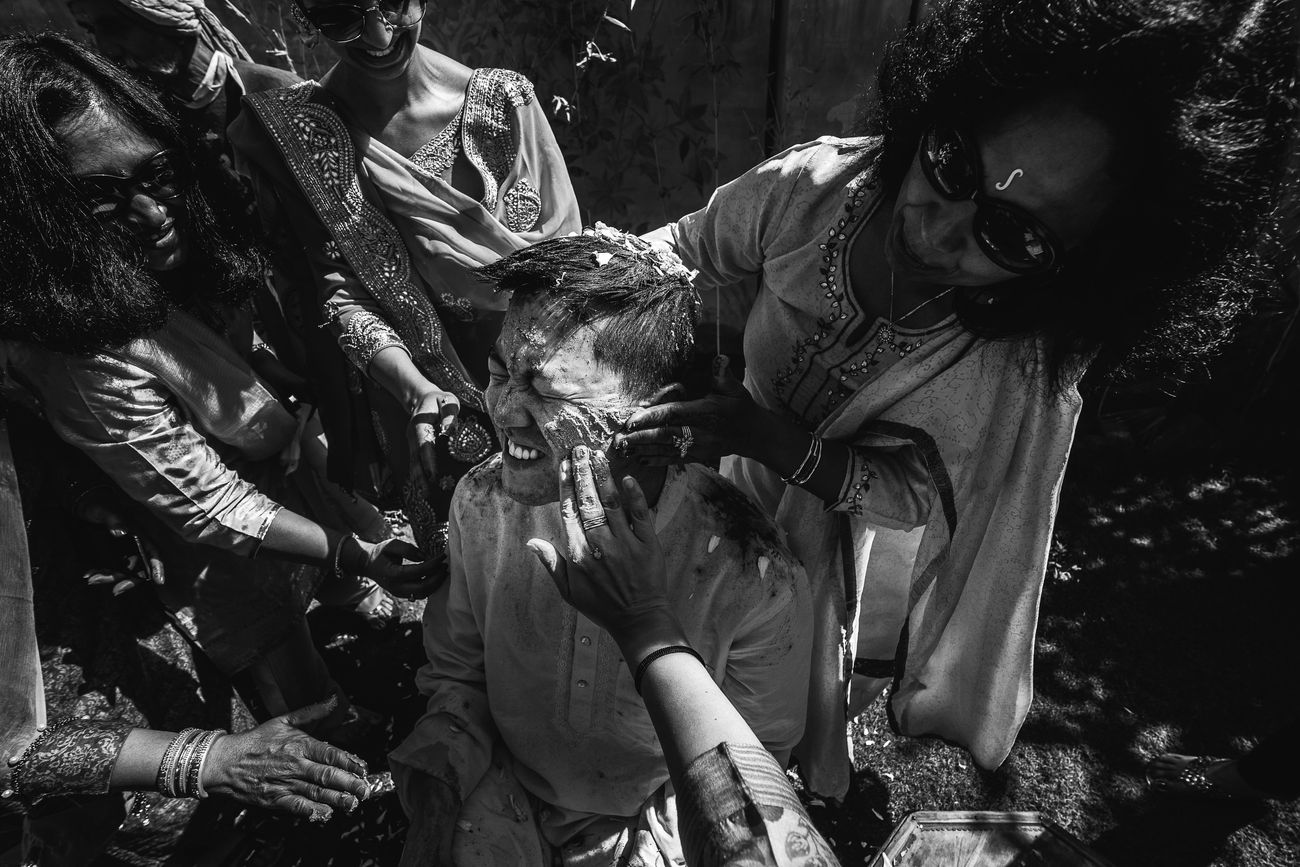 The Mehendi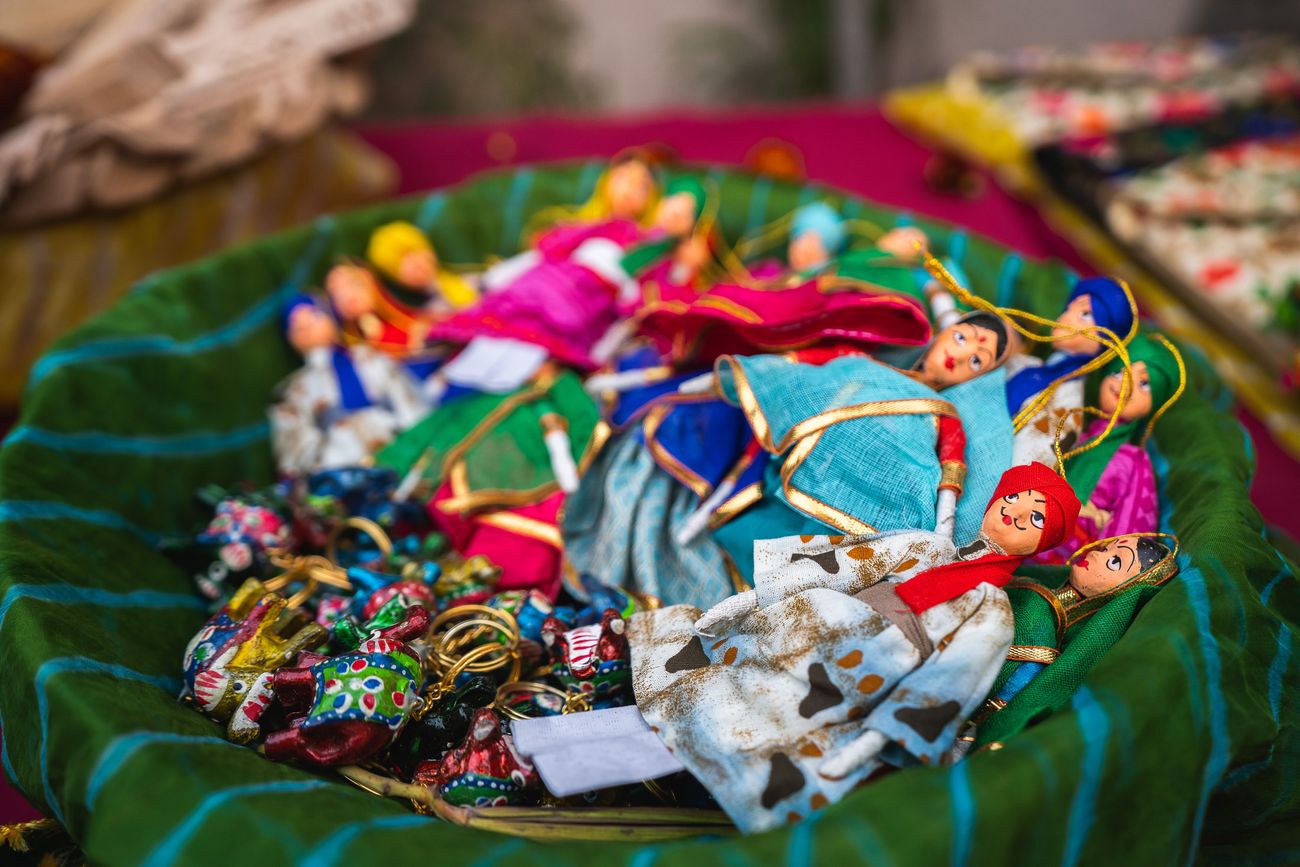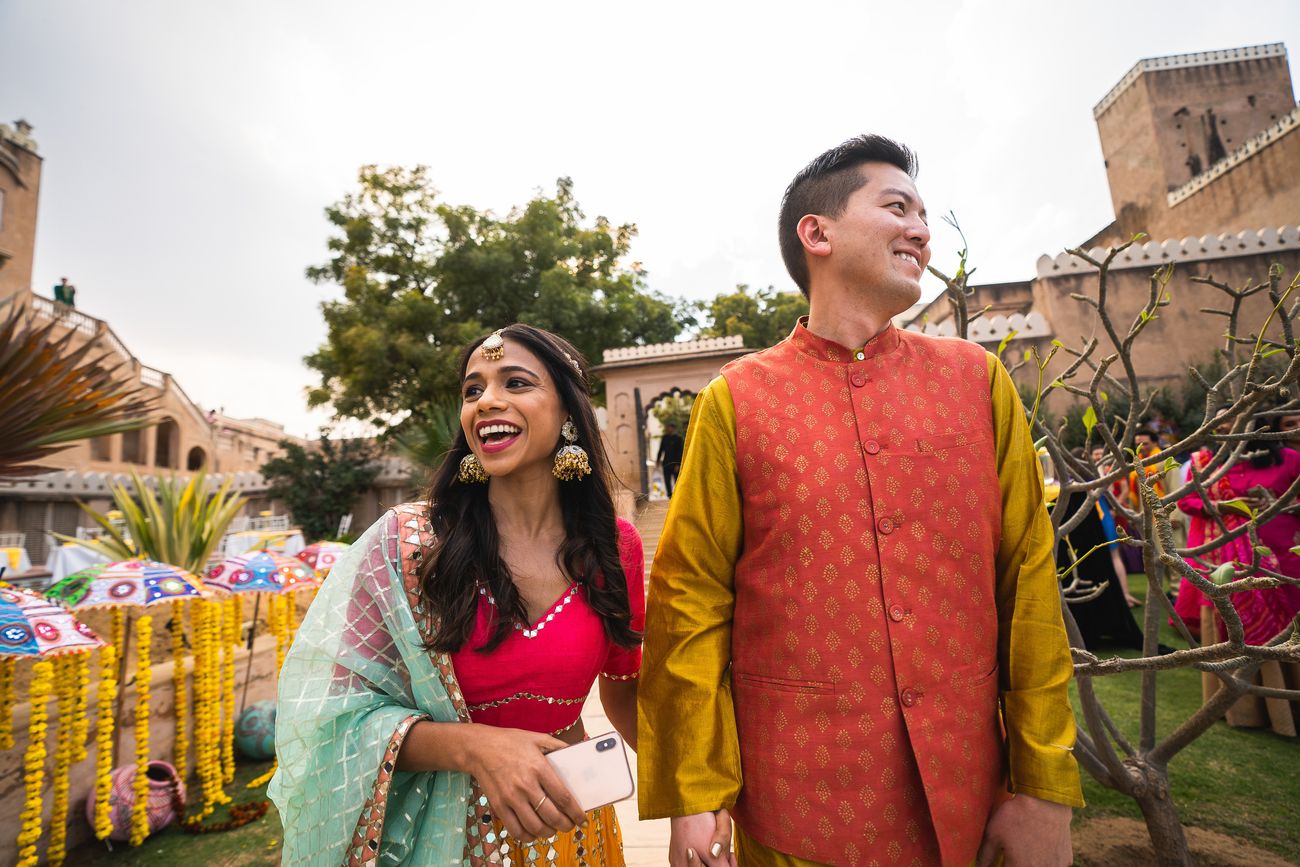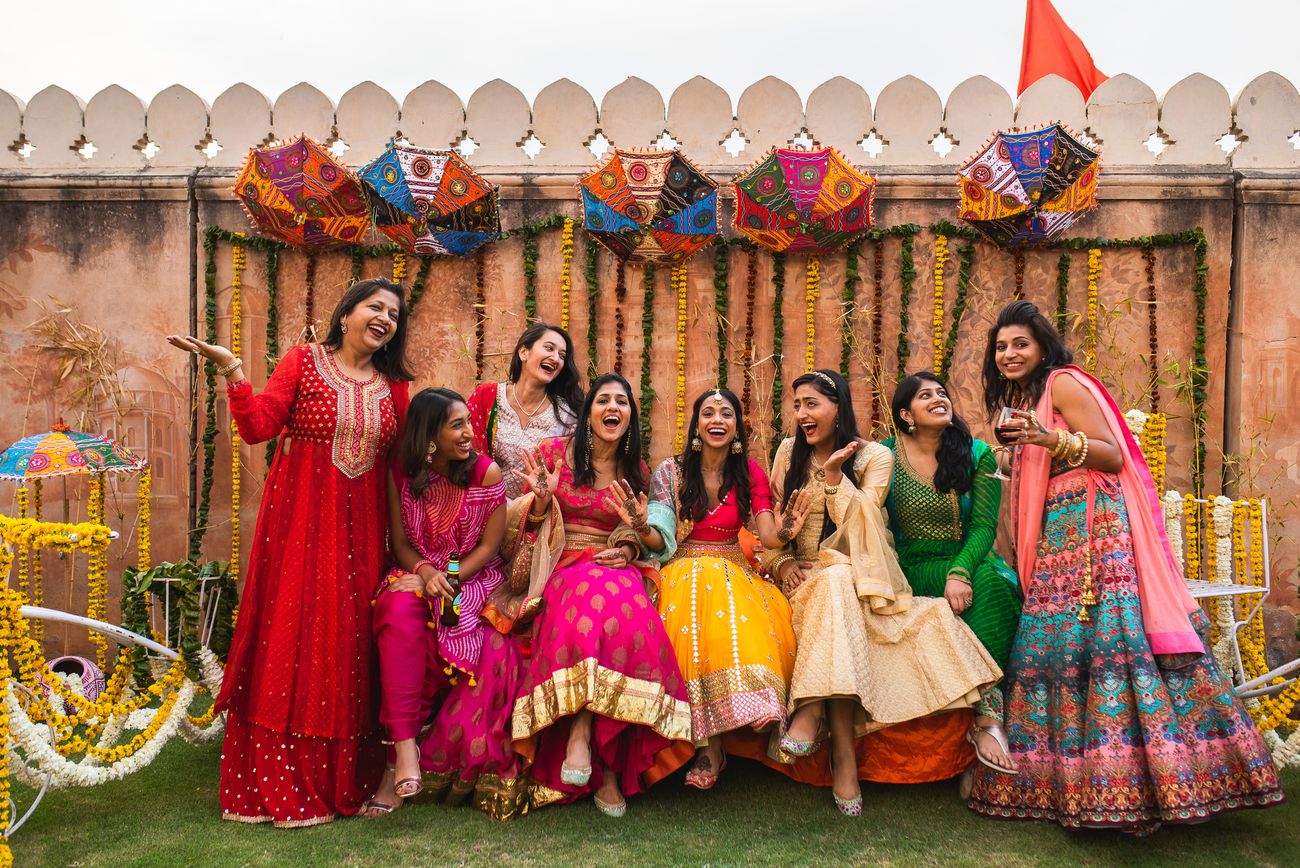 The Wedding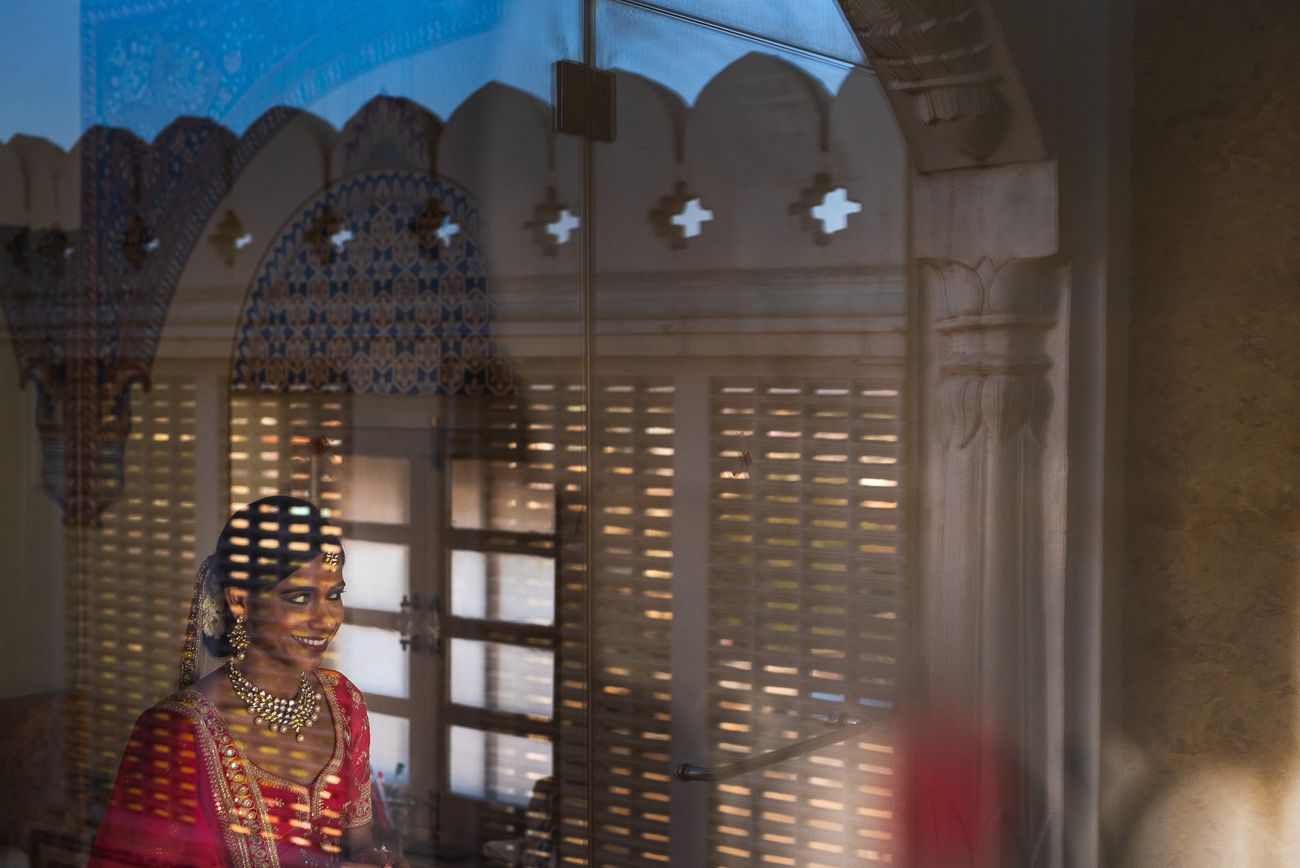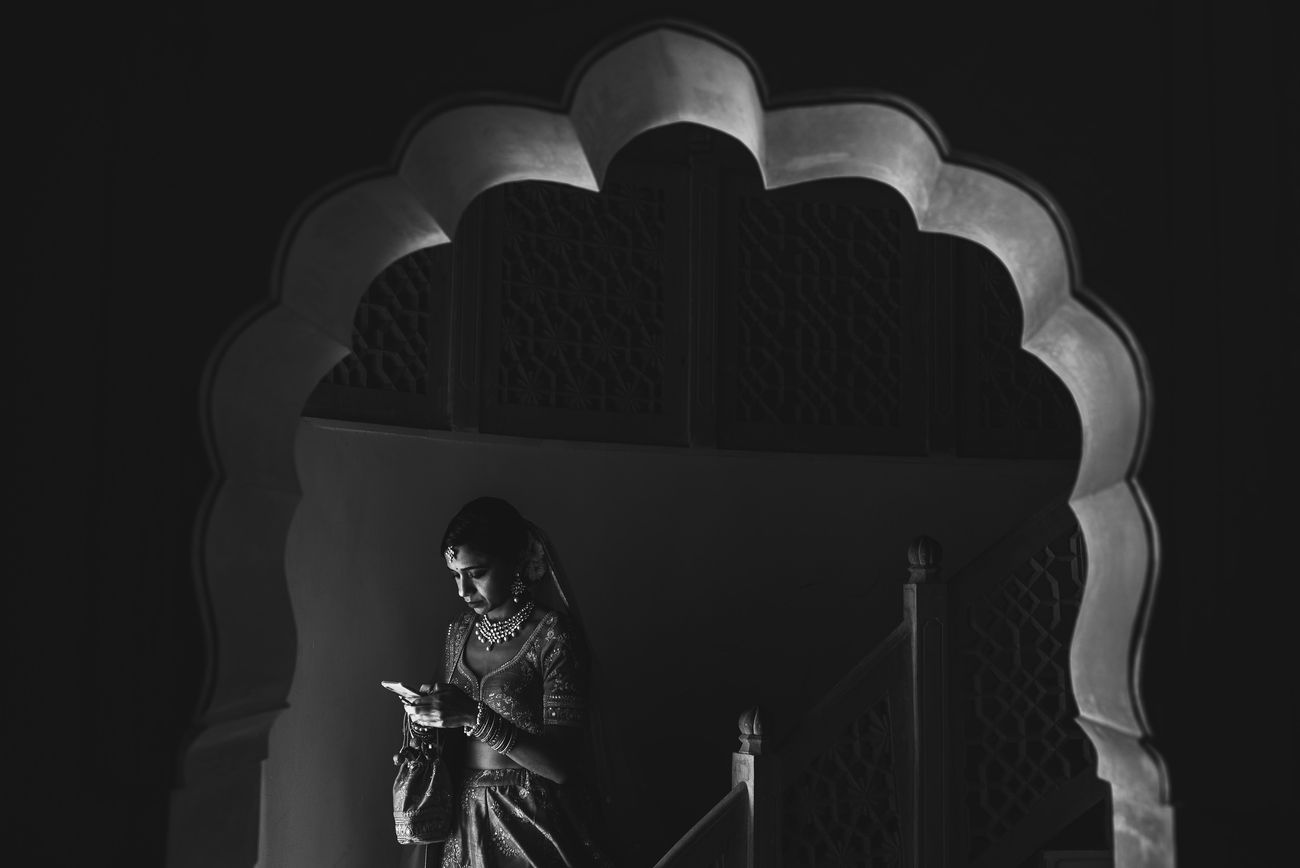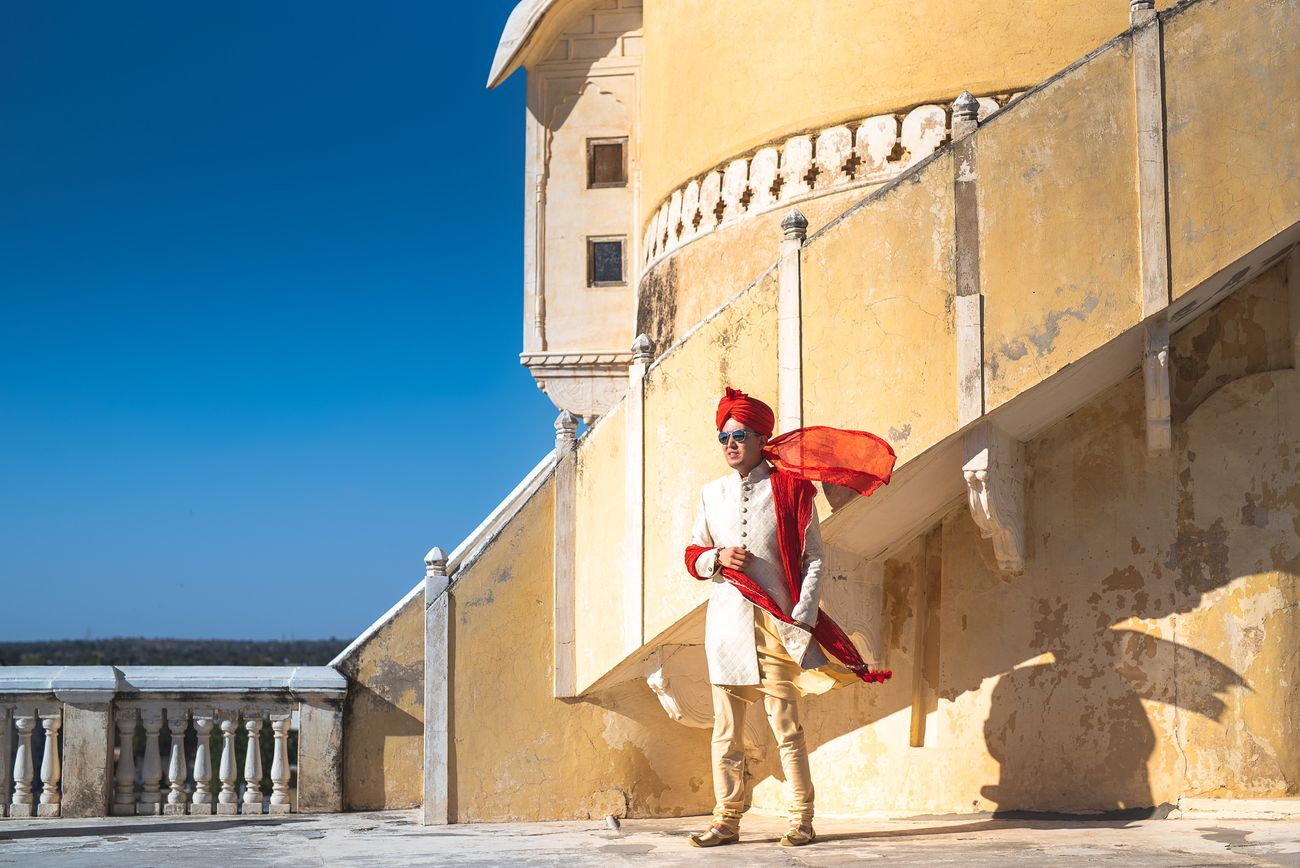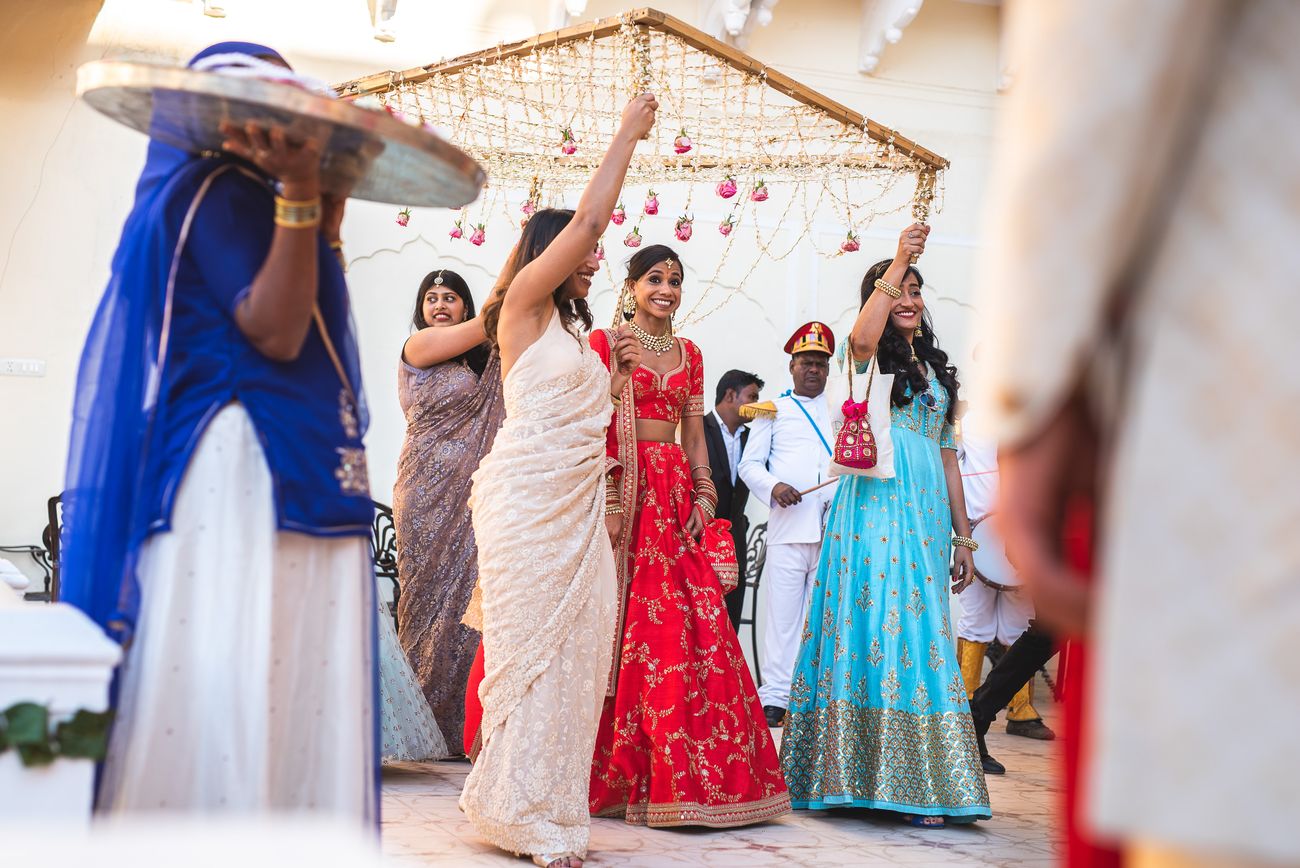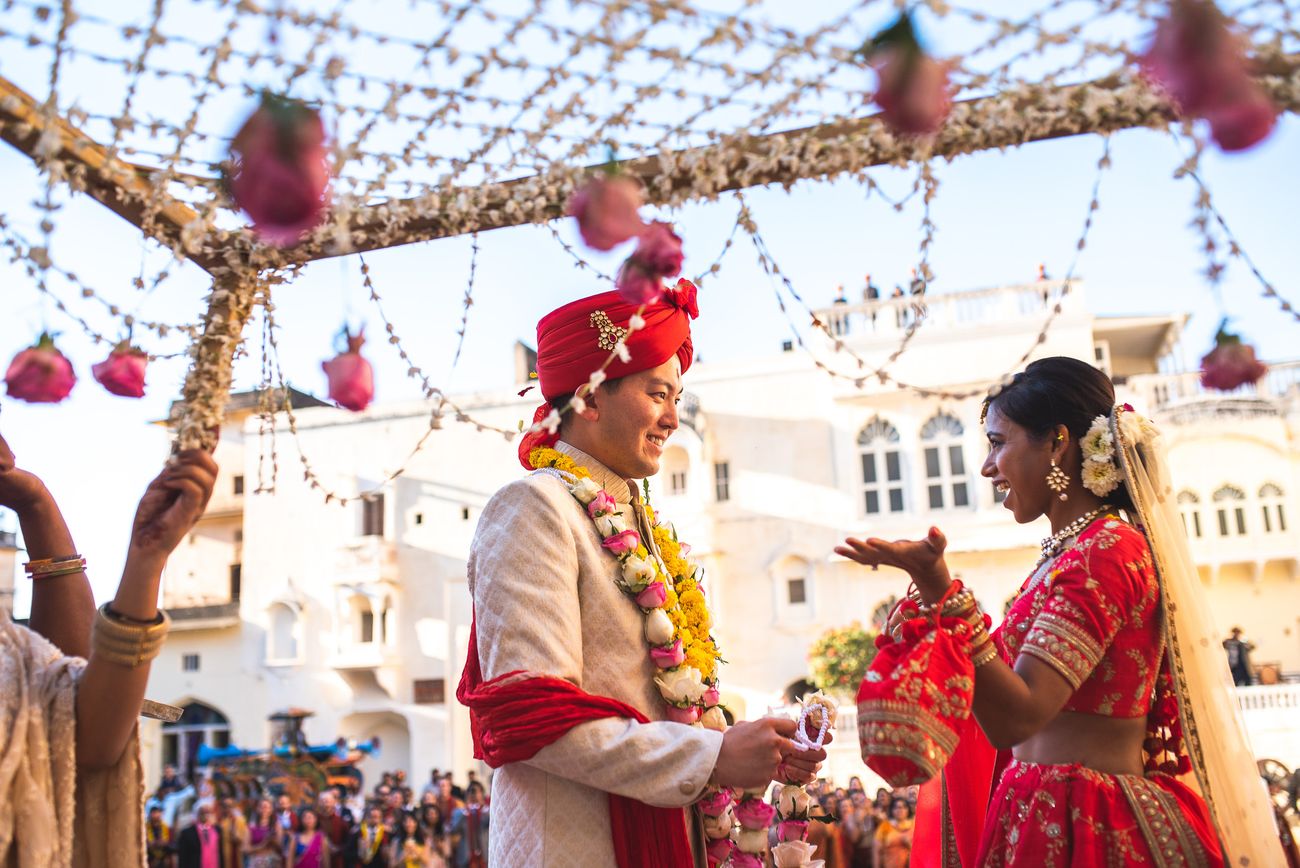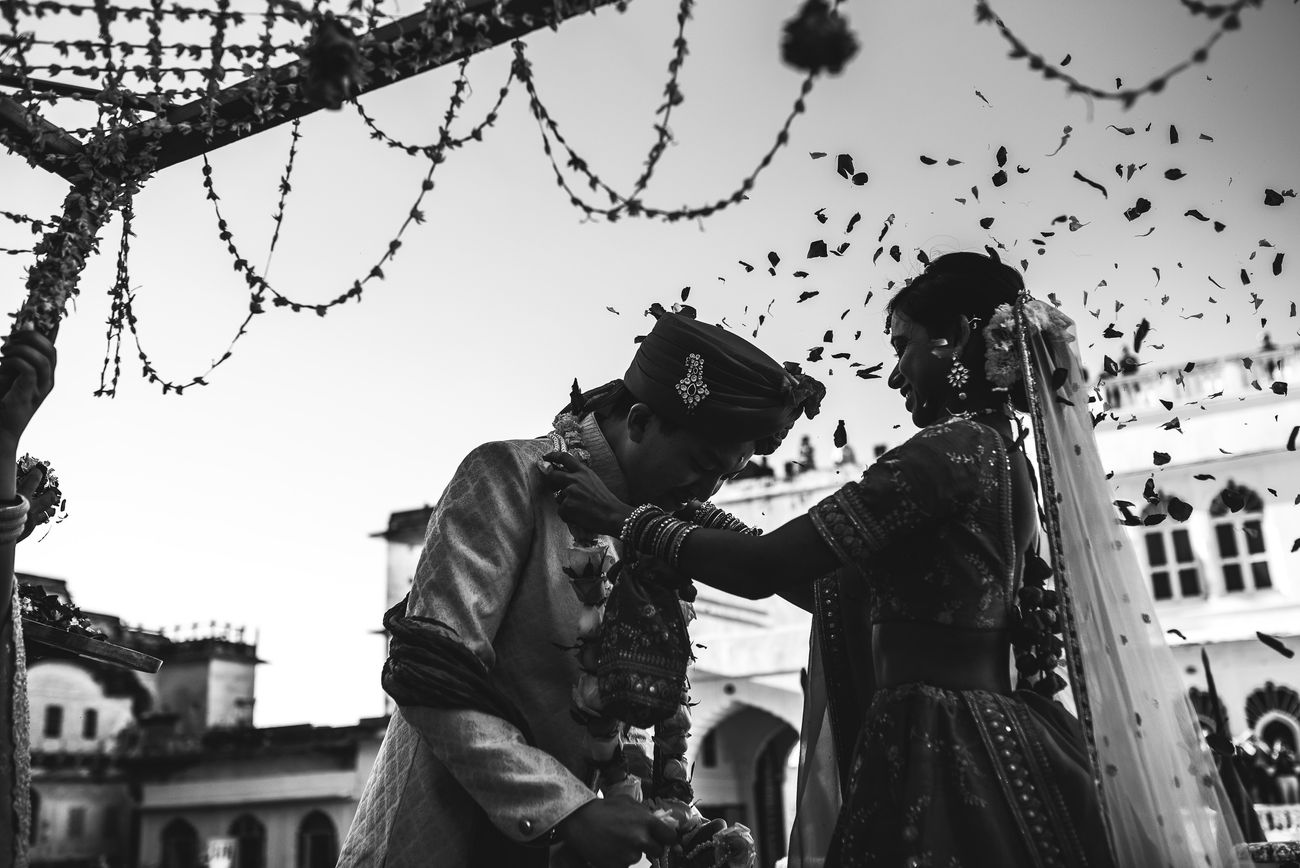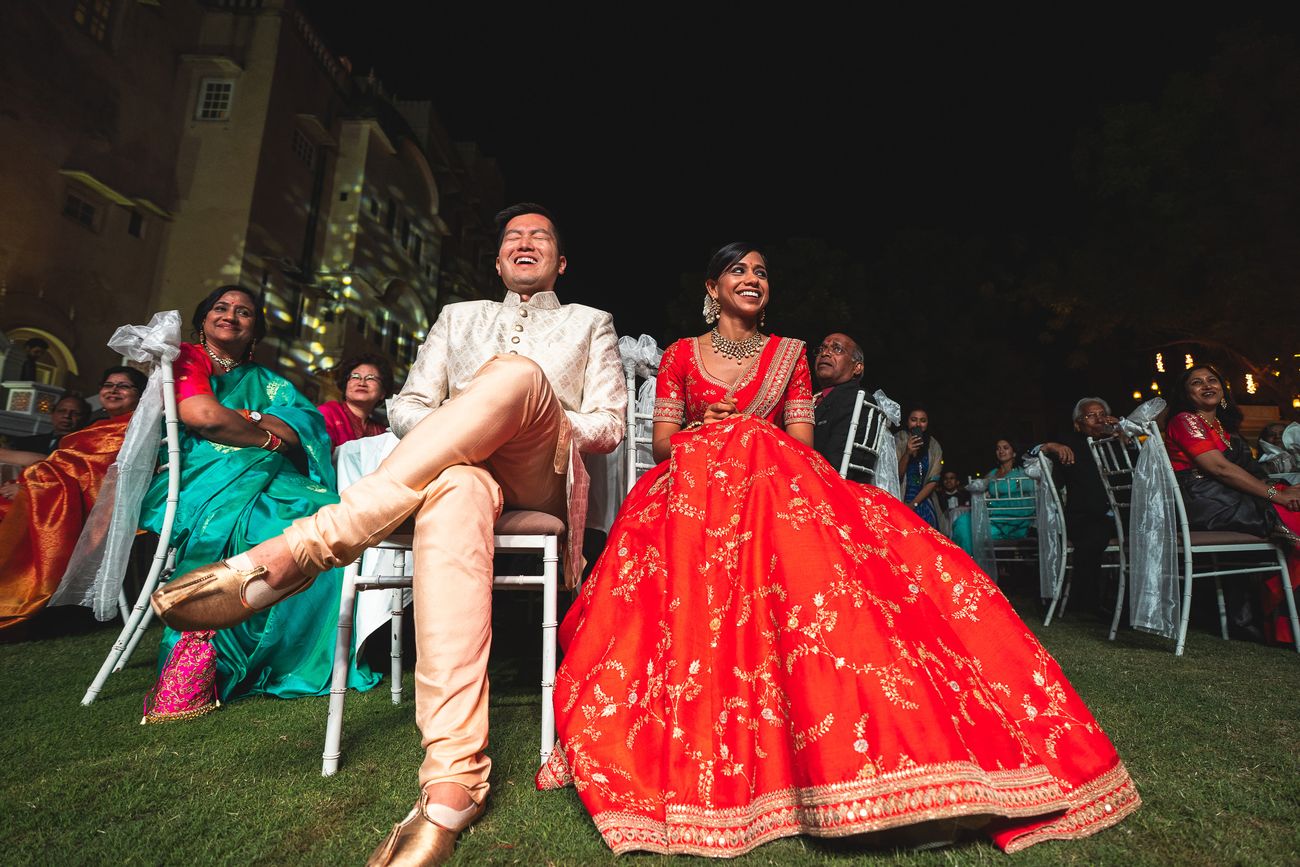 From The Bride
We wanted something that was relatively intimate and filled with the people we truly love. Half of our wedding attendees were our friends from school, college and Kellogg. The other half was my family! I personally wanted a historical charm to my wedding, and that's how we stumbled upon Castle Mandawa. Shiyong has been to India and Rajasthan a few times so he was all about that castle life and really embraced the Indian culture and ceremonies, as did his parents! It was such a beautiful week. Shiyong and I managed to actually spend time with all the 120 guests - not just "take a photo with us and leave". The fact that we could keep the atmosphere casual and make every guest feel wanted was our biggest win. Lastly, Shiyong and I are extremely punctual people and that was our one and only rule - be on time. And they were!!
Vendor Reviews
Castle Mandawa has such a beautiful old world charm to it. You fall in love the minute you begin walking around the castle and its gardens. I have to say that the best part was the people. Everyone was so easy to work with and their staff was always courteous. Couldn't have been a smoother wedding!
Natasha Gupta was easy to work with and totally customized my looks based on me and not some random models and preset looks!
Ankit Goel is simply the best! He is an artist, not a wedding photographer. He became a part of our wedding ceremonies like a family member and captured our emotions and feelings beautifully!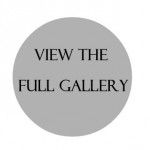 Vendors: Venue: Castle Mandawa ; Makeup Artist: Makeup by Natasha Gupta ; Photographer: Ankit Goel ; Bride's Outfits: Sangeet - Mrunalini Rao, Mehendi - Abhinav Mishra, Wedding & Reception - Sabyasachi Mukherjee ; Mehendi Artist: Local Rajasthani Artists ; Groom's Outfits: Sangeet - Rohit Gandhi + Rahul Khanna, Mehendi - Fab India, Wedding and Reception - Manyavar