An Intimate Wedding With 100 Guests And An Adorable Love Story
BY Aakanksha | 18 Apr, 2019 | 17742 views | 7 min read
A long distance relationship is the ultimate litmus test! And if you can survive that, you can survive anything! Just like our real couple, Tanya and Vivek. They were in a long distance relationship for seven years, and emerged more in love than ever before. And their wedding was a perfect celebration of their undying love for each other. Tanya looked absolutely stunning on each of her functions. From the bright yellow mehendi lehenga to a gorgeous onion pink bridal one, she chose her outfits brilliantly. Novotel, Lucknow was a great venue for their functions, whileWe Dont Say Cheese★ 4.6 captured their love, and the joy in some beautiful pictures. 
Meet Tanya & Vivek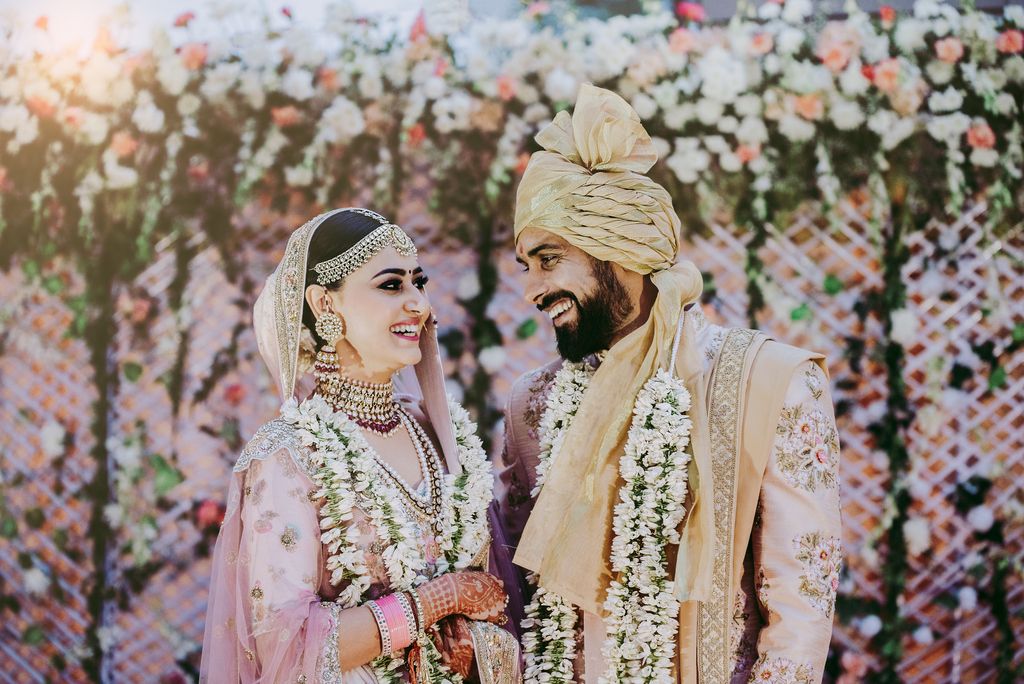 Tanya writes about their adorable love story, "Love happens in the most surprising of ways – we fell for each other even before we met! Vivek was in the final year of graduation when I joined college and we never interacted with each other during our time in college. Our first conversation, friendship, infatuation and confession of love – all happened over phone and the numerous SMS packs that we got each other as daily gifts. It started off with the two of us chatting every few days, then every day, then on the phone and alas feelings took over. Numerous SMS packs, emails and quick phone calls kept our love going strong. Nearly 7 months apart, I met Vivek for the first time at a budget friendly burger joint in Delhi and the love grew more from the time we met in person. Then what followed were journeys for Vivek back and forth for visits to Delhi. As luck would have it we would remain in a long distance relationship for over seven years. Vivek was posted in Mumbai while I was in Gurugram for my job commitments. But no distance was too far for the two of us and travel to meet each other was always constant in our lives. We planned multiple vacations and made it a point to be there for each other on our special occasions. But there came a point in our lives, where we felt the need to celebrate everyday- those normal occasions, and not only the special ones. This prompted us to decide that whoever gets a career opportunity in the same city as the partners' will move. The long distance was well worth the wait to have him here. After more than seven and a half years, Vivek and I were together in Gurugram. It was on our eighth anniversary of companionship in April 2018 that Vivek popped the question with a ring in his hand."
The Mehendi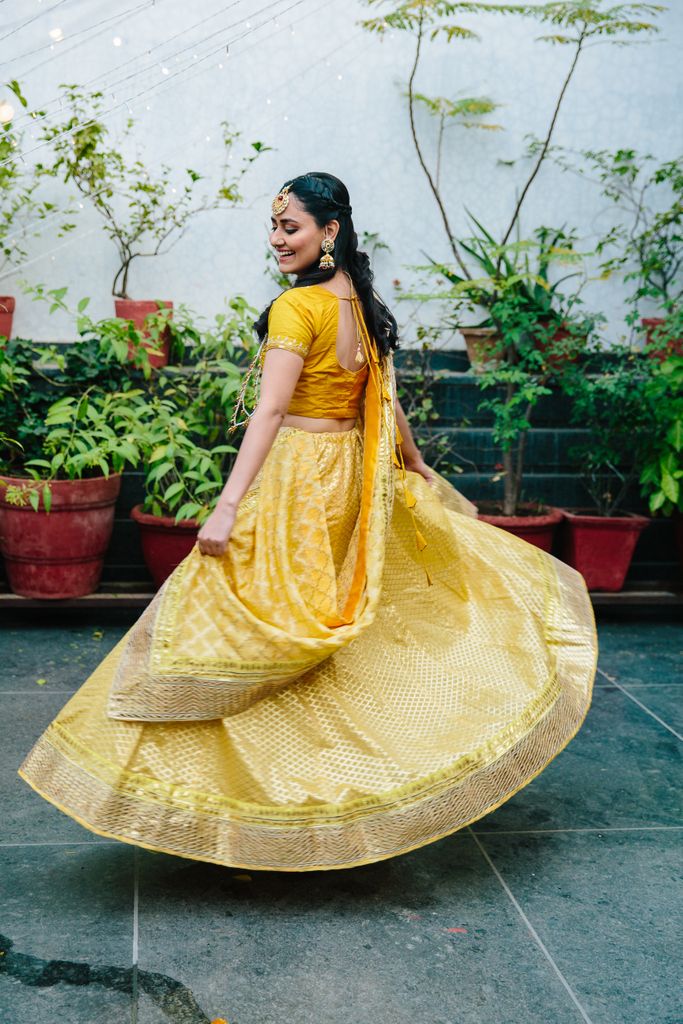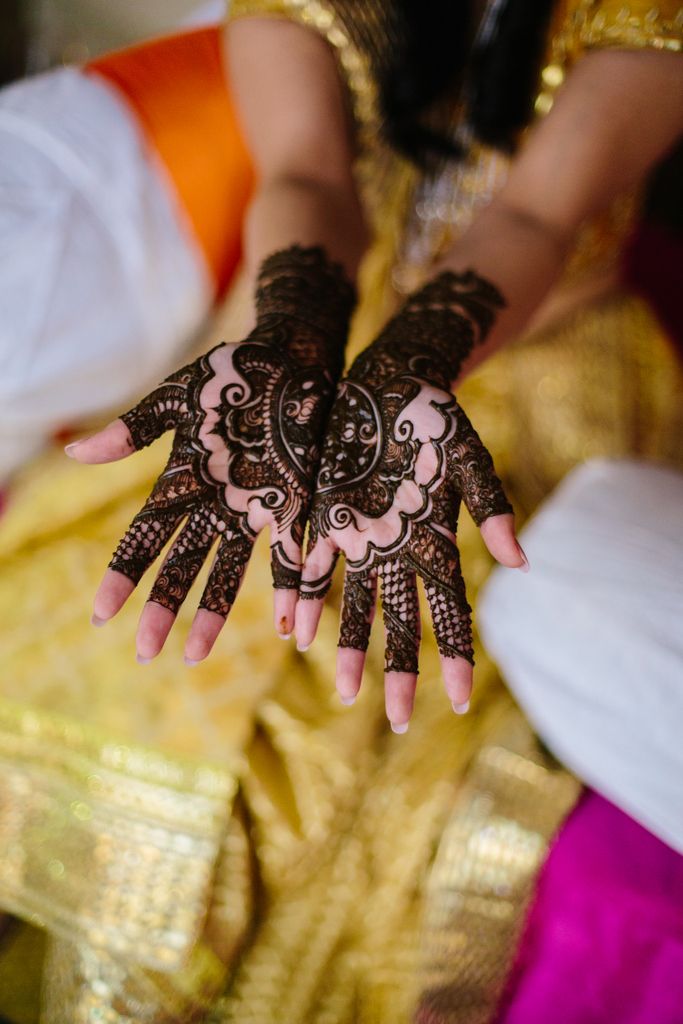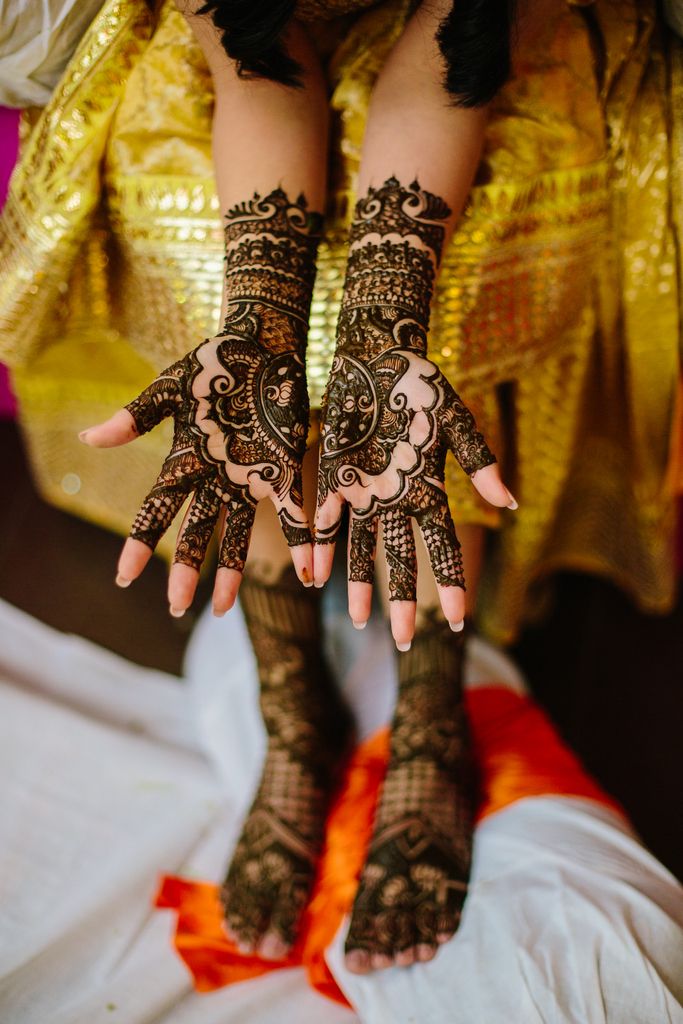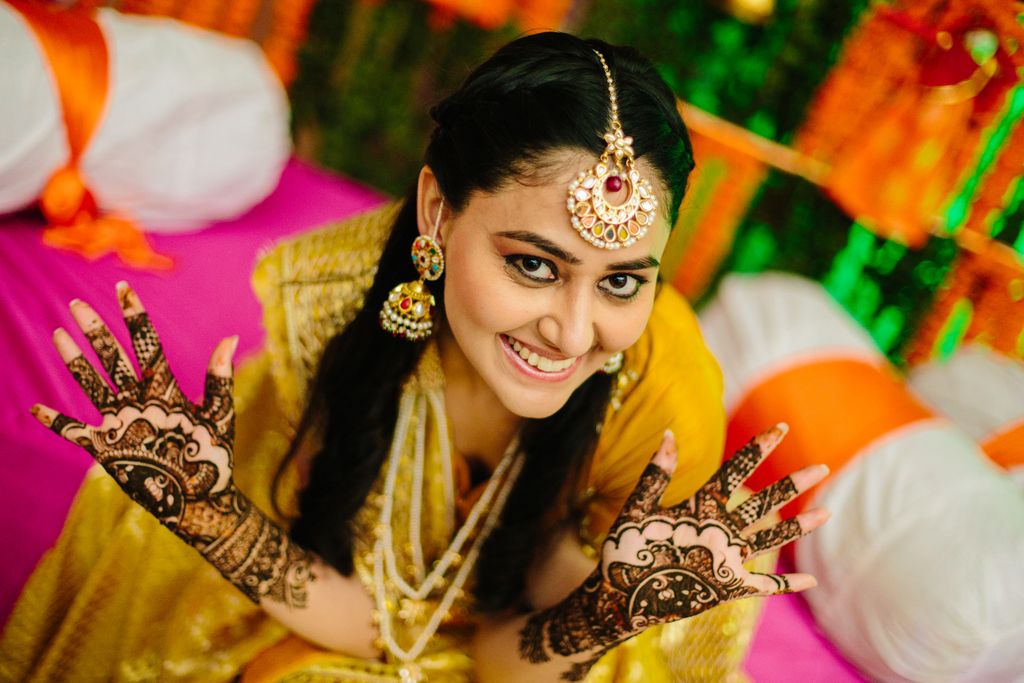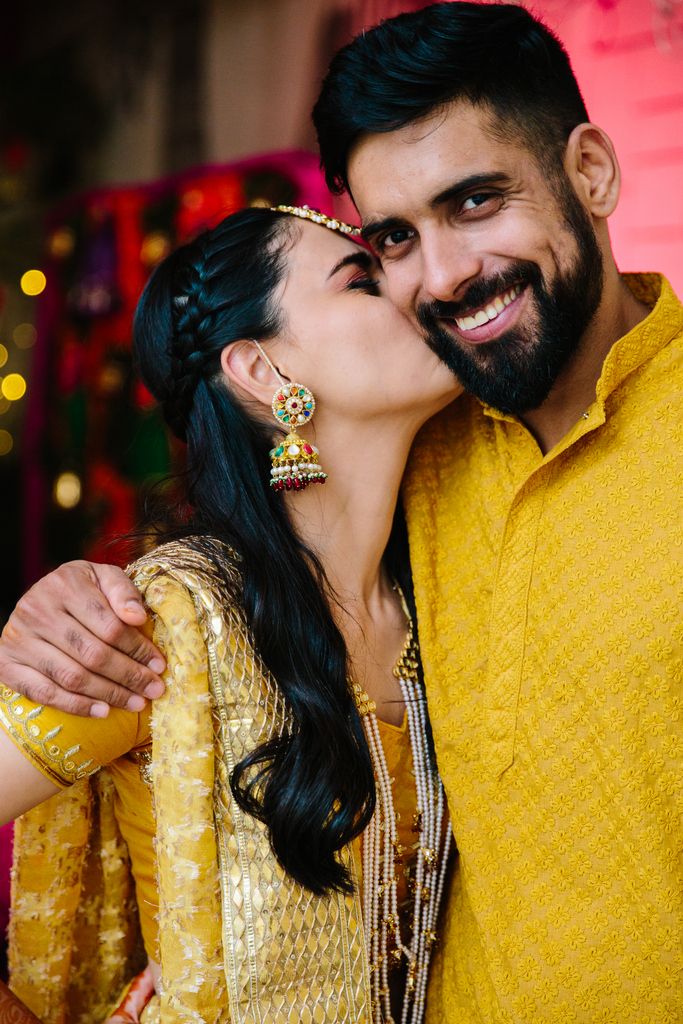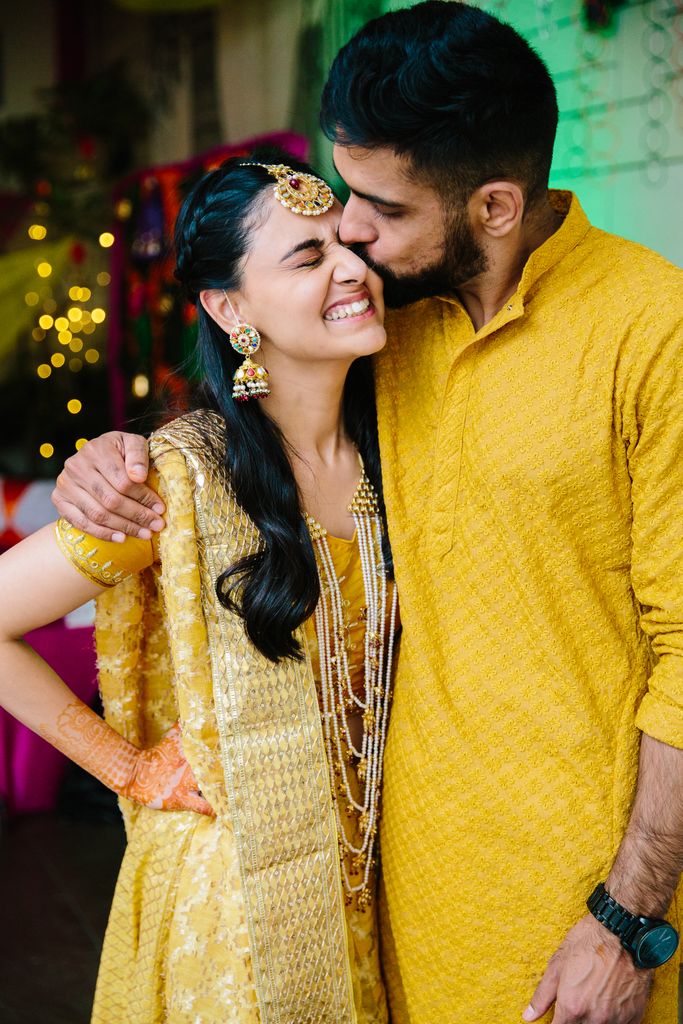 The Haldi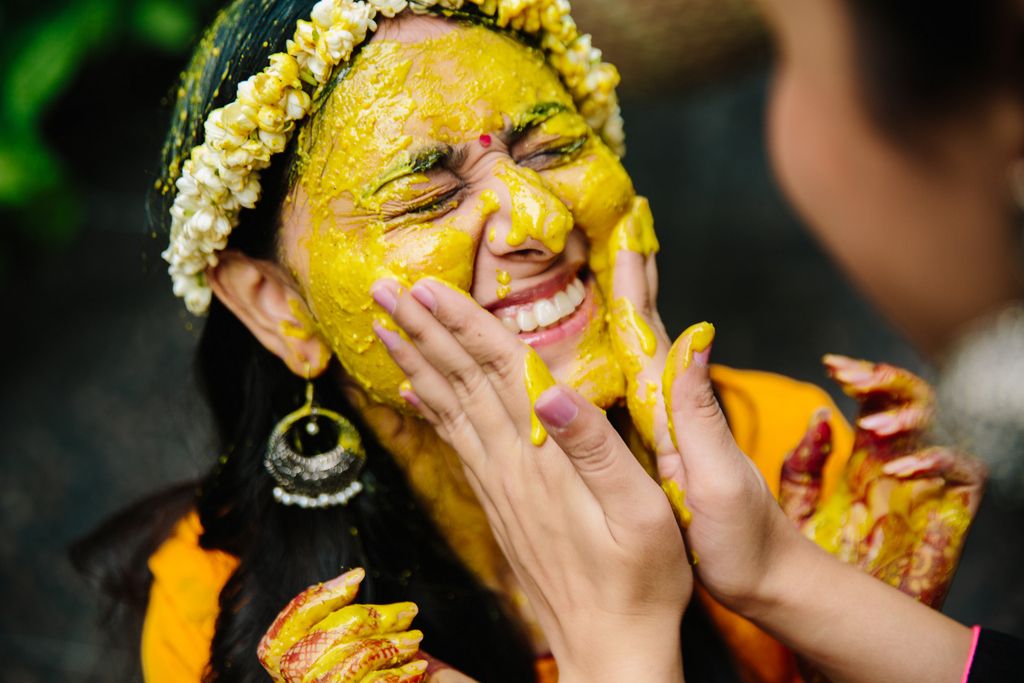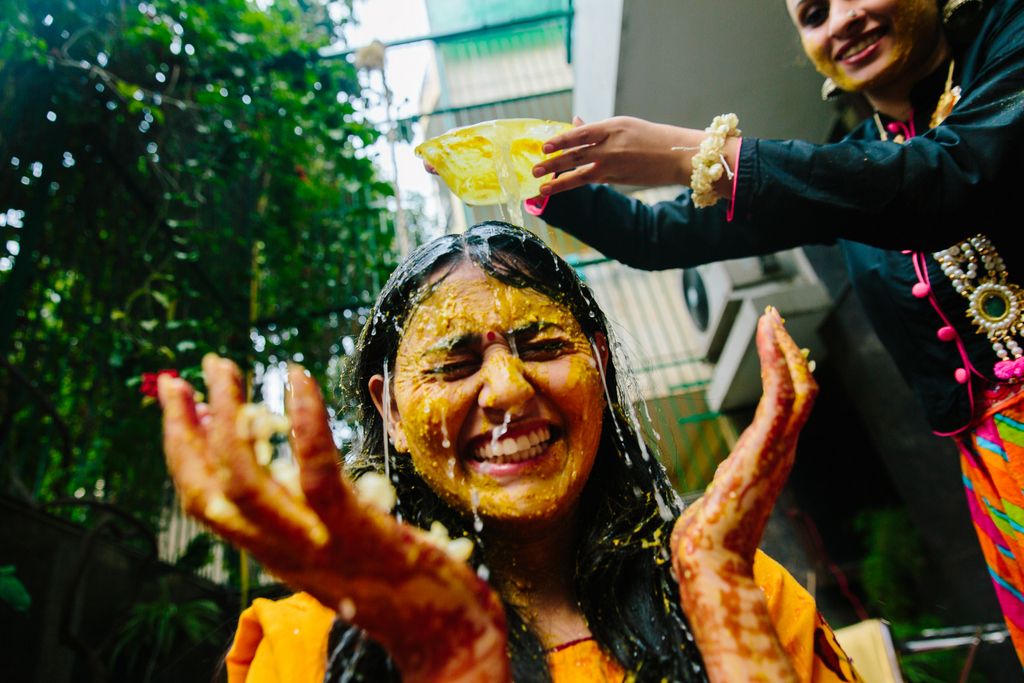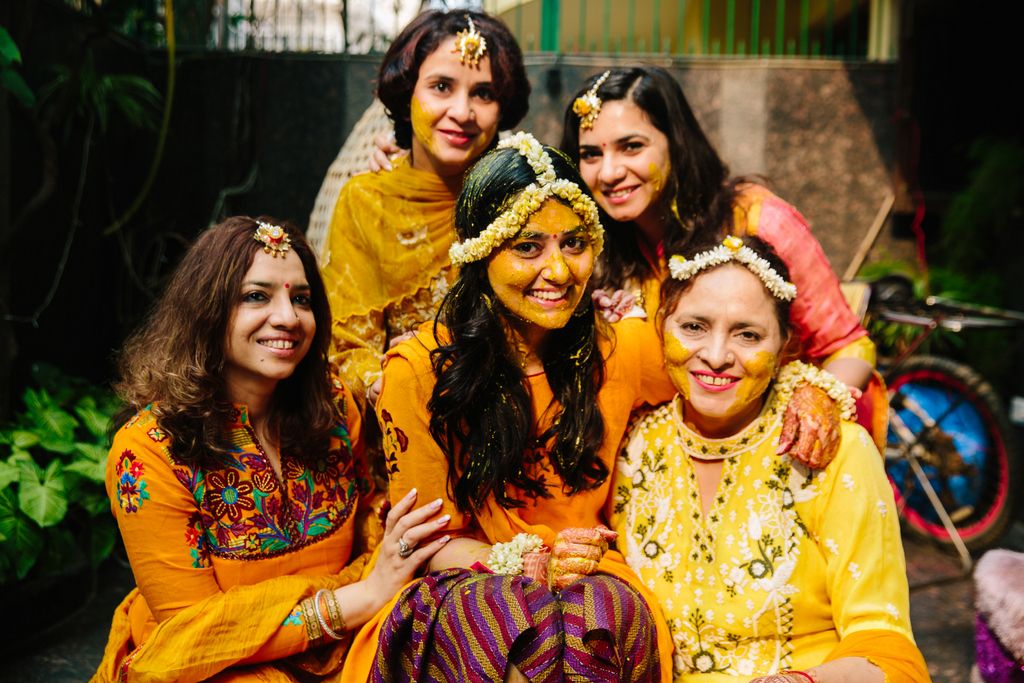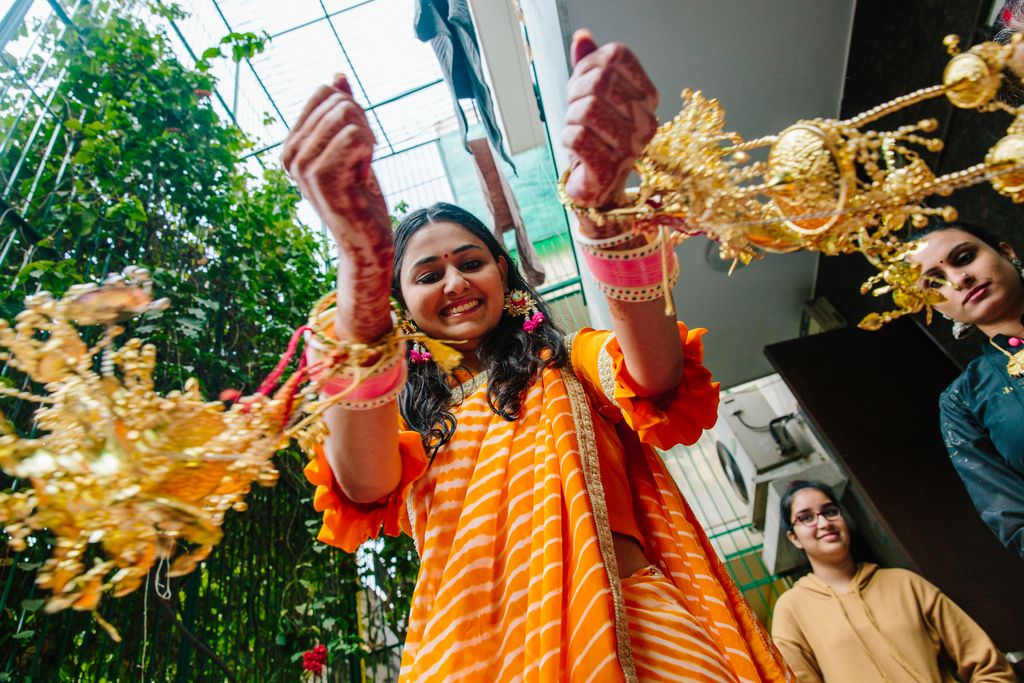 The Wedding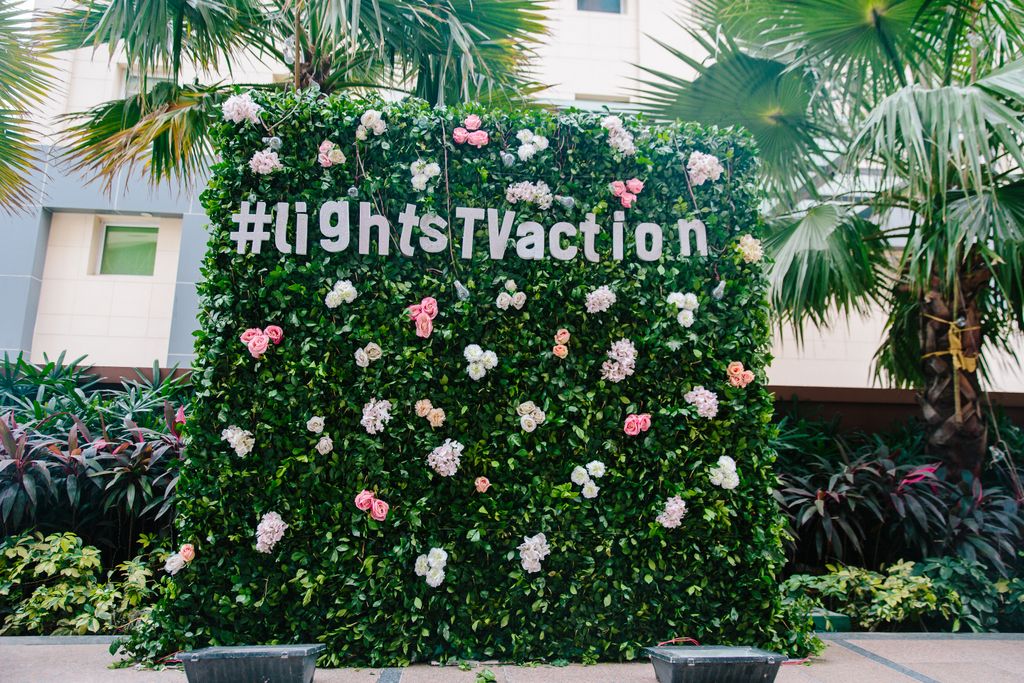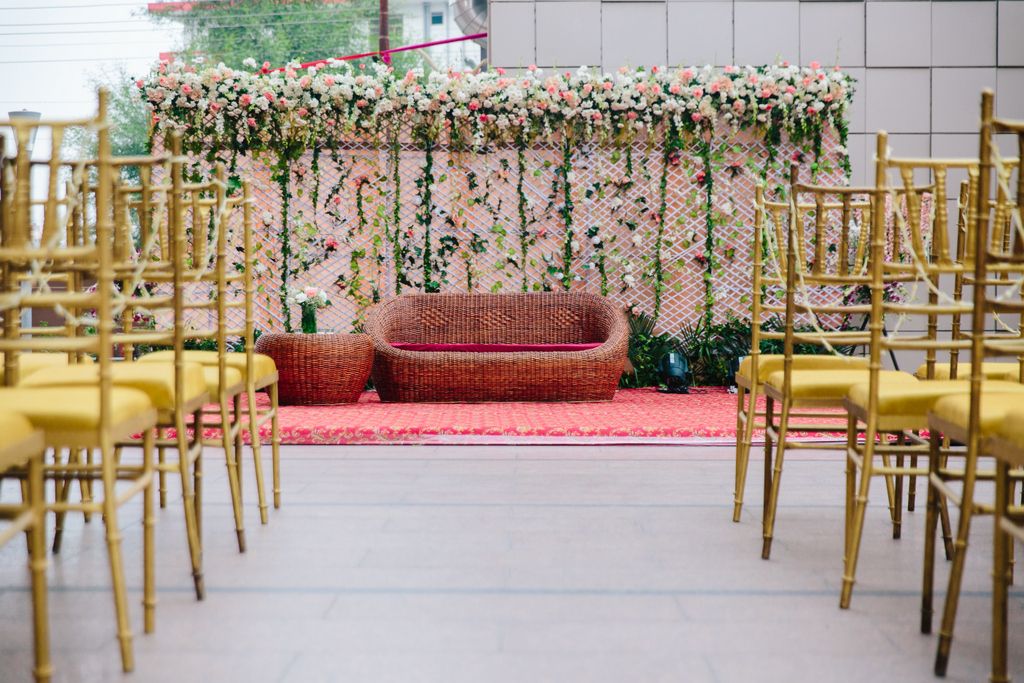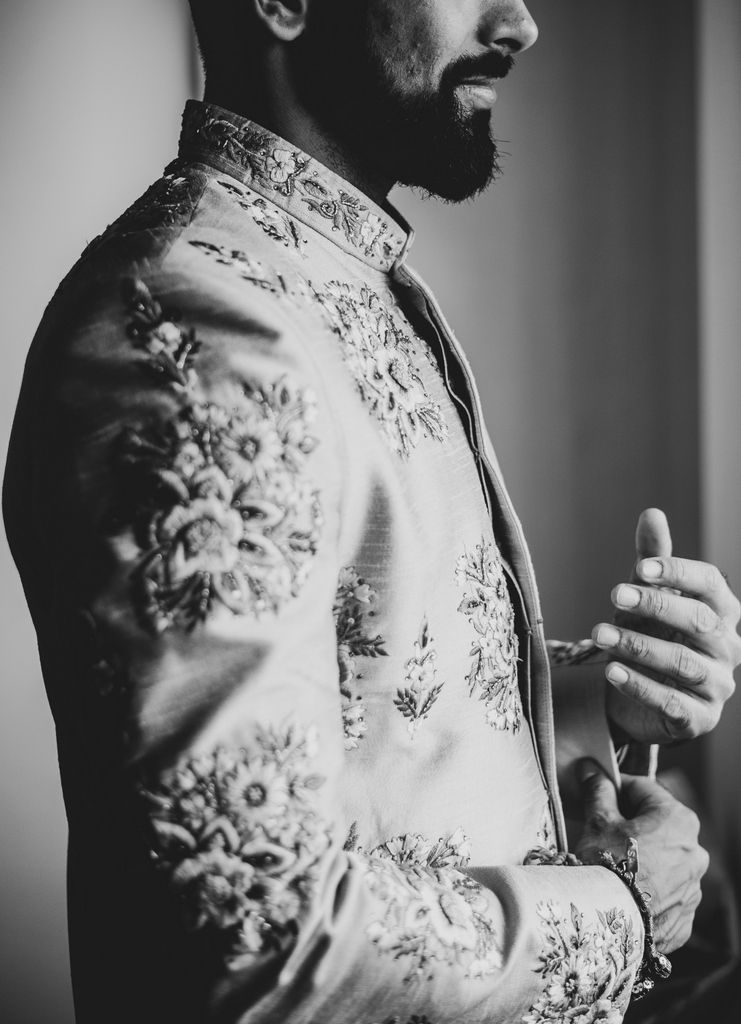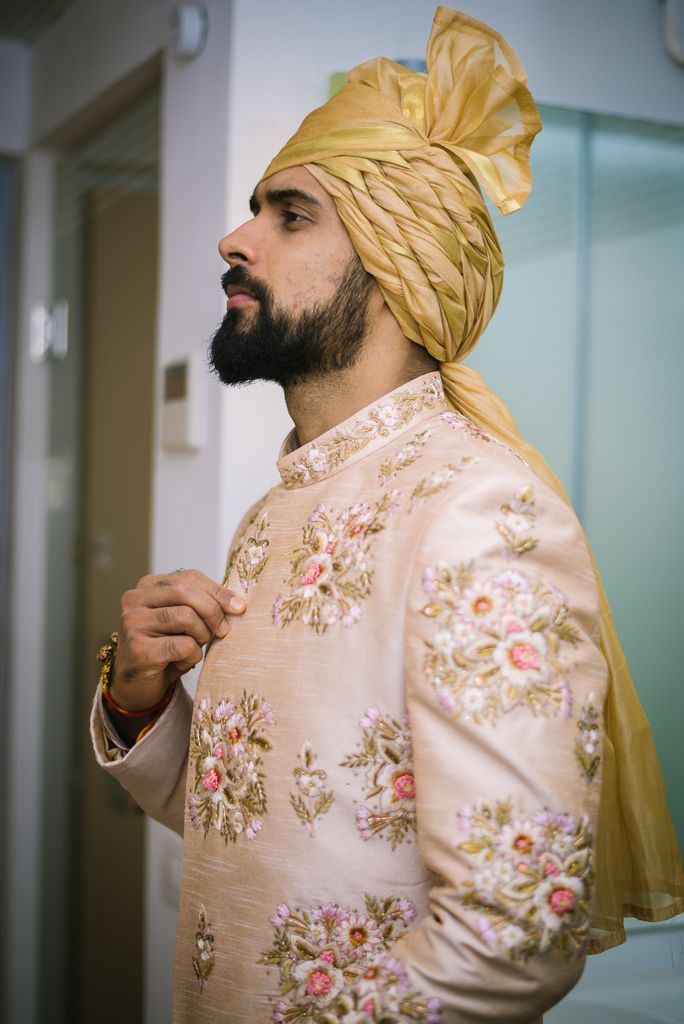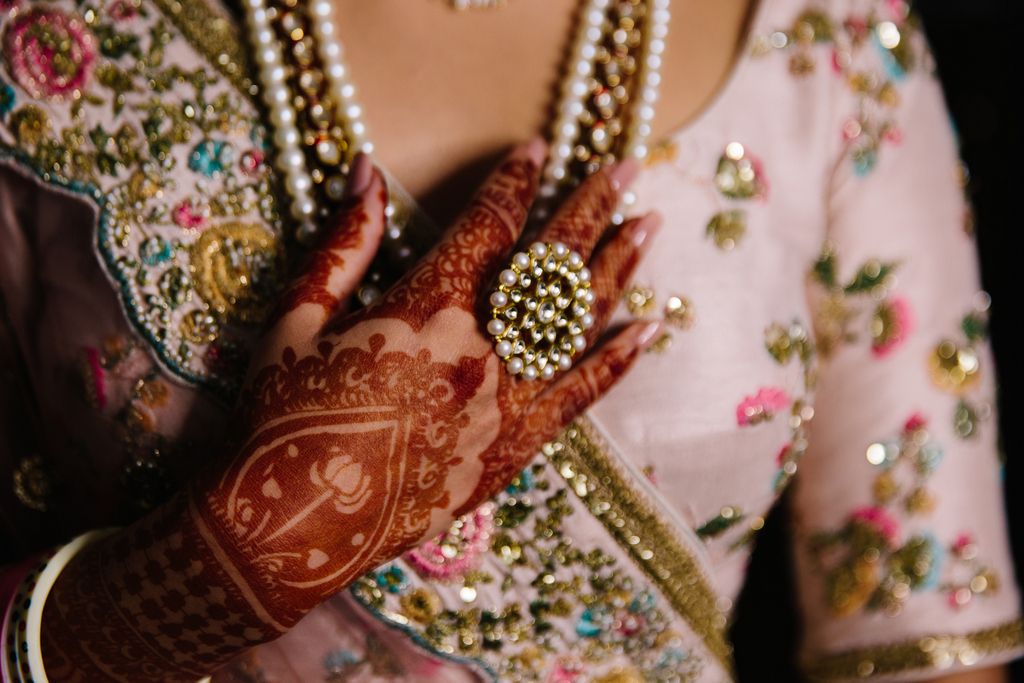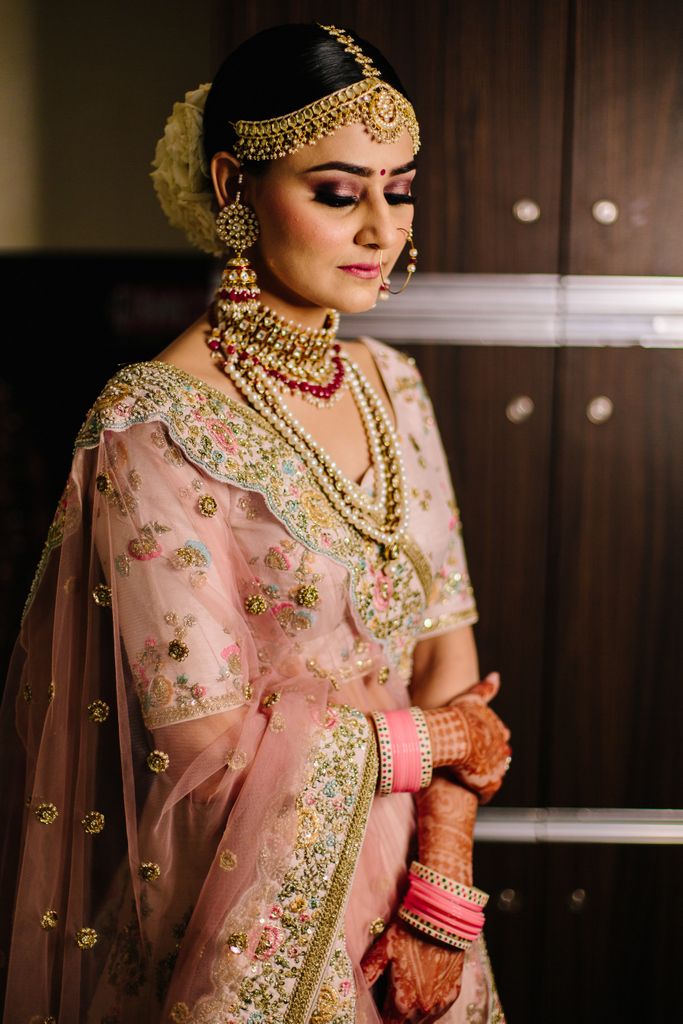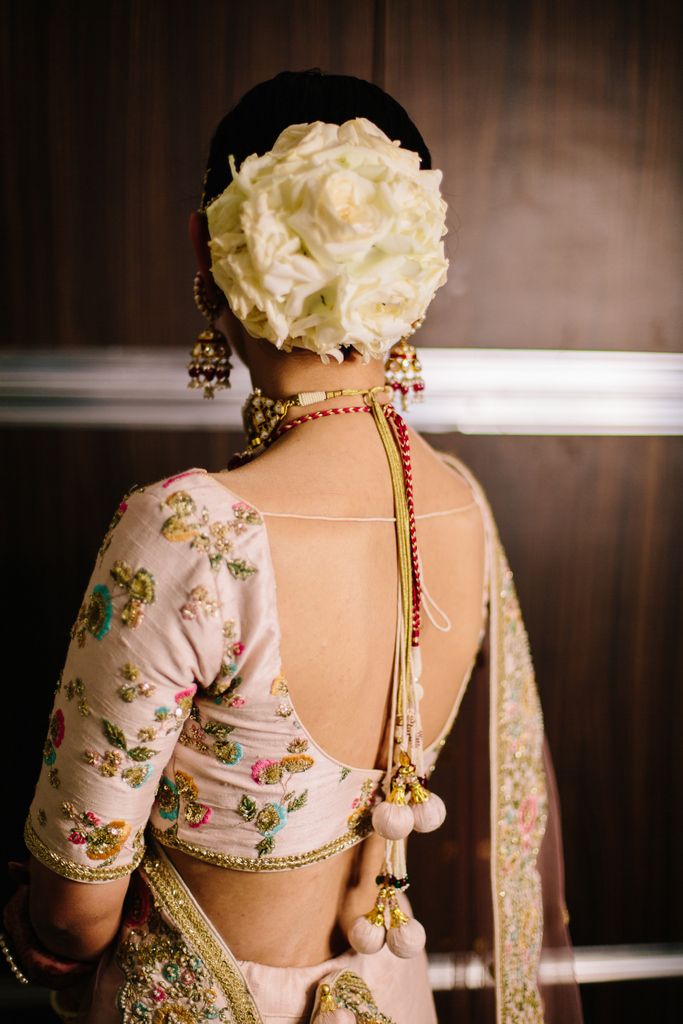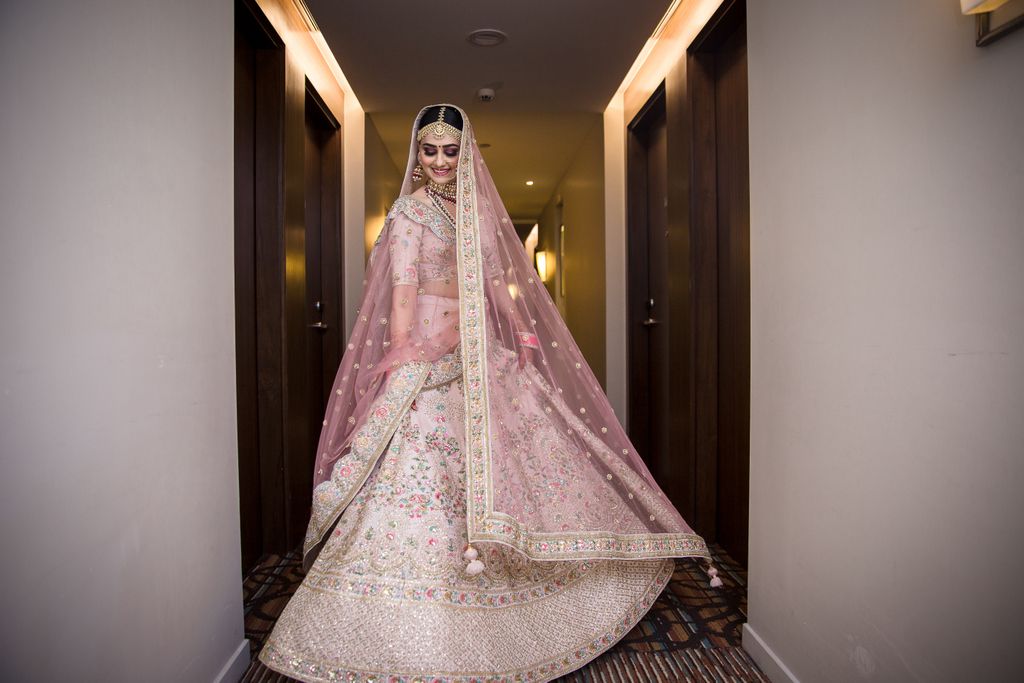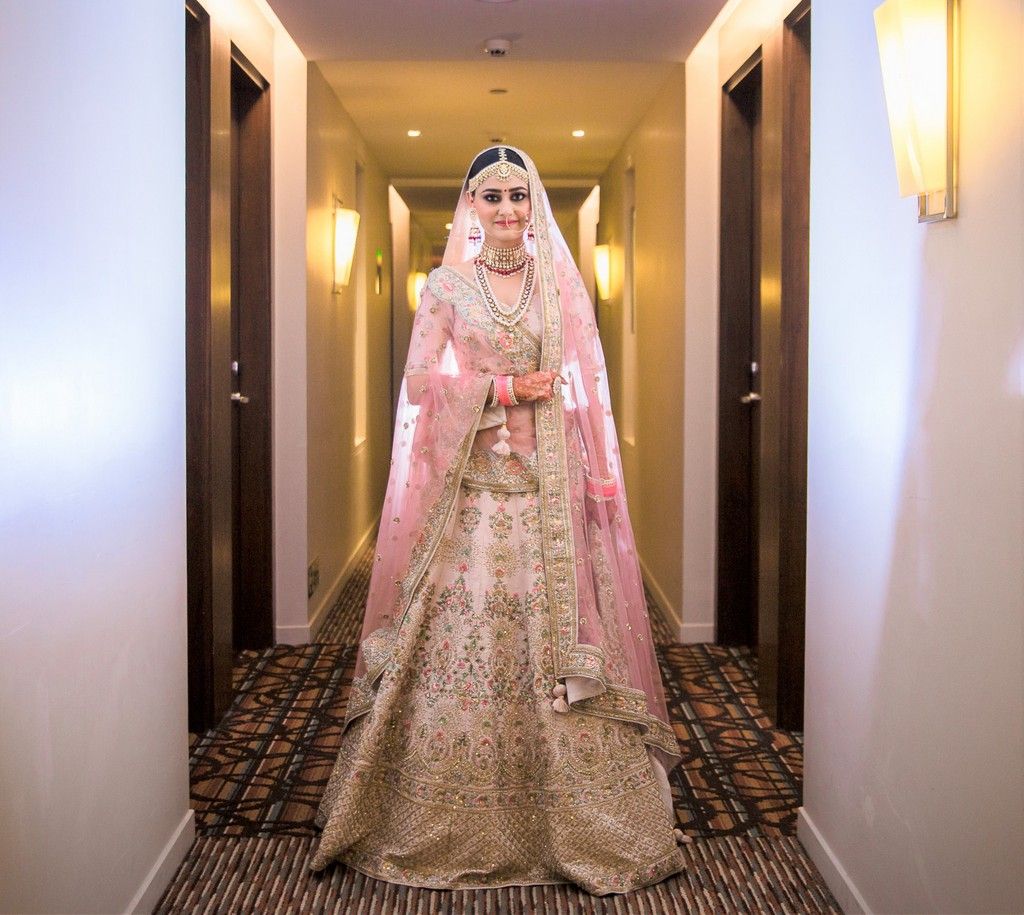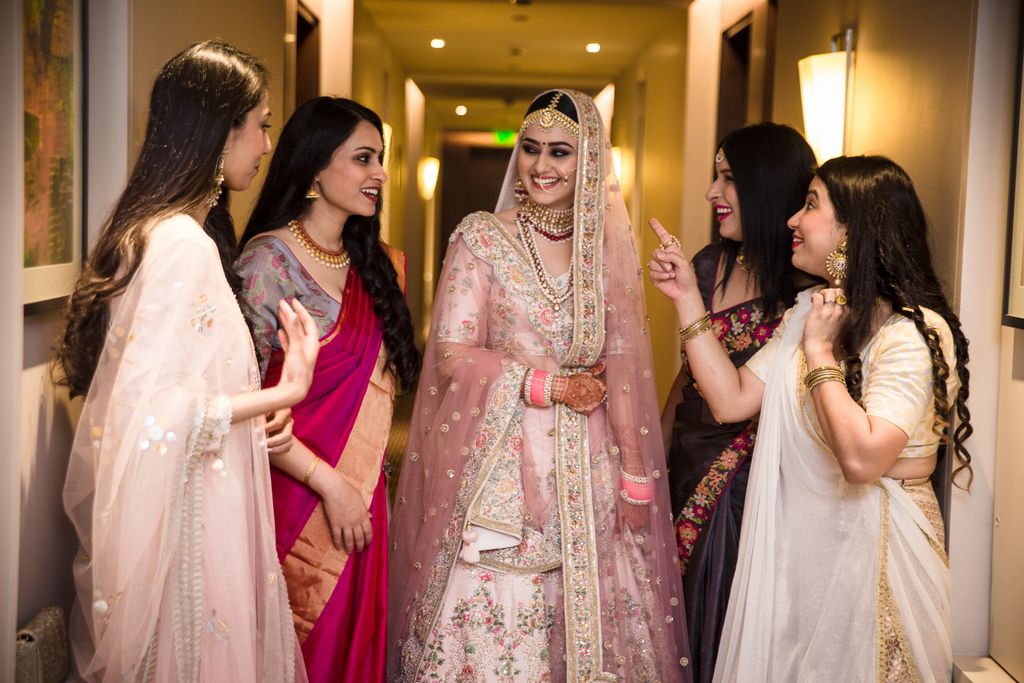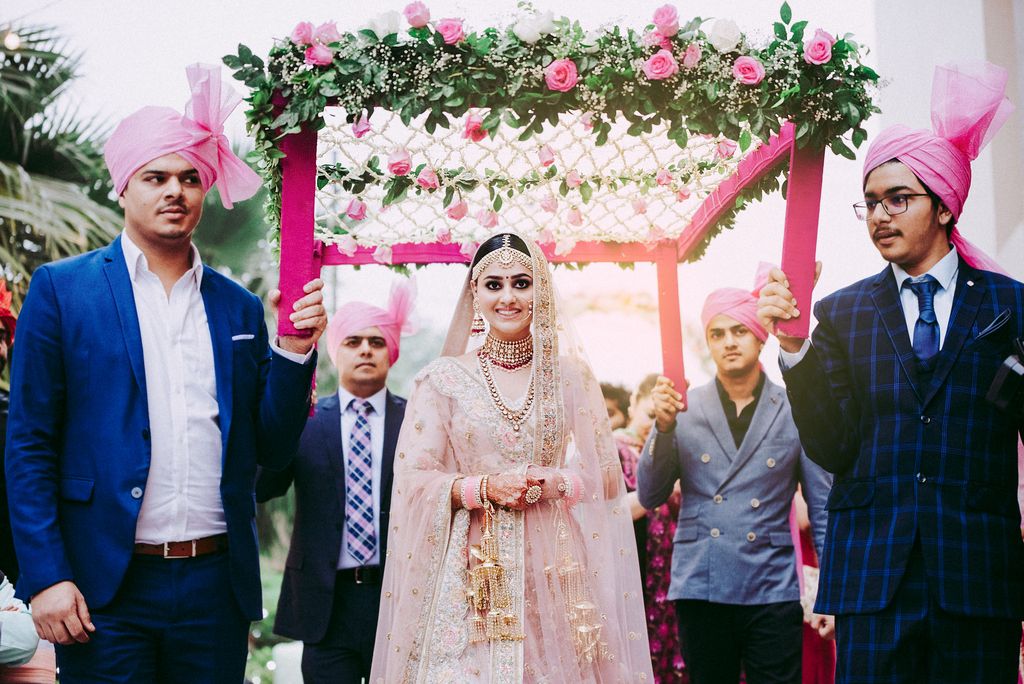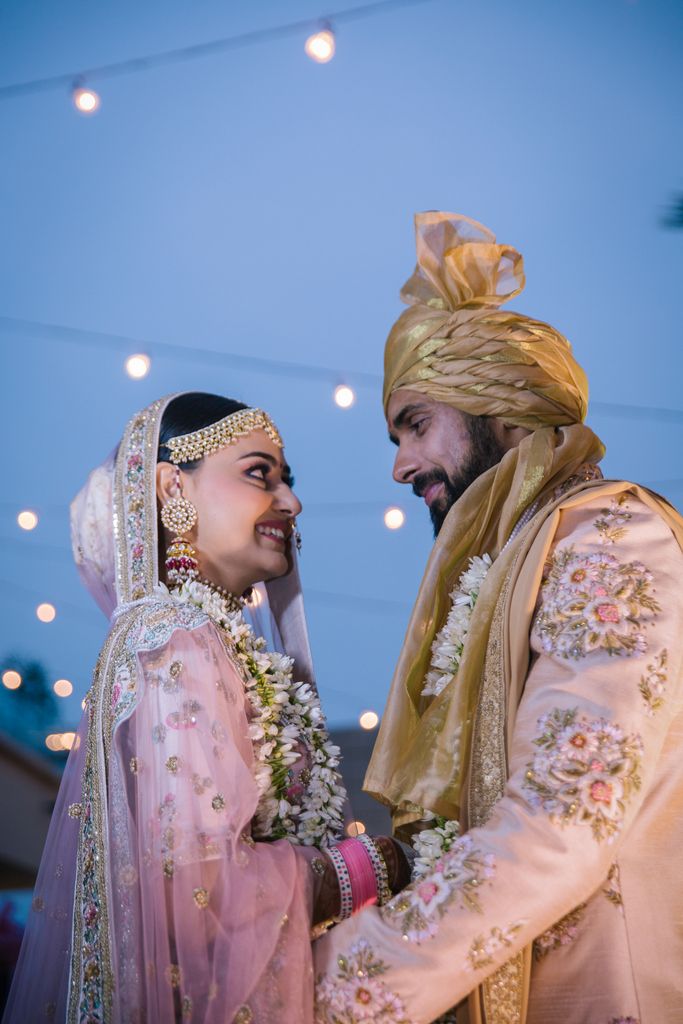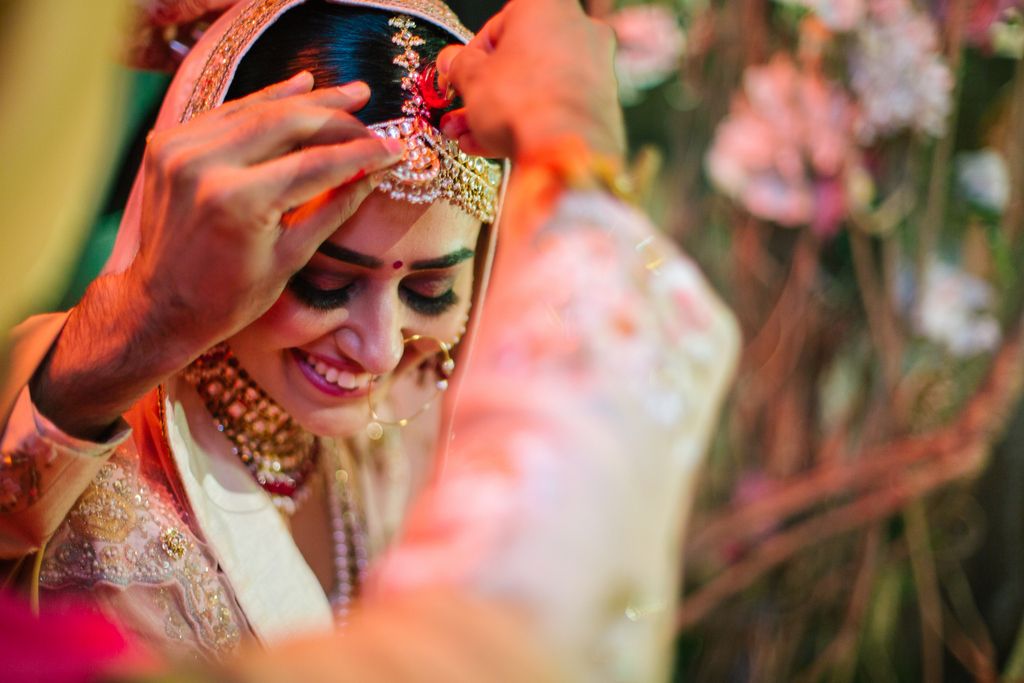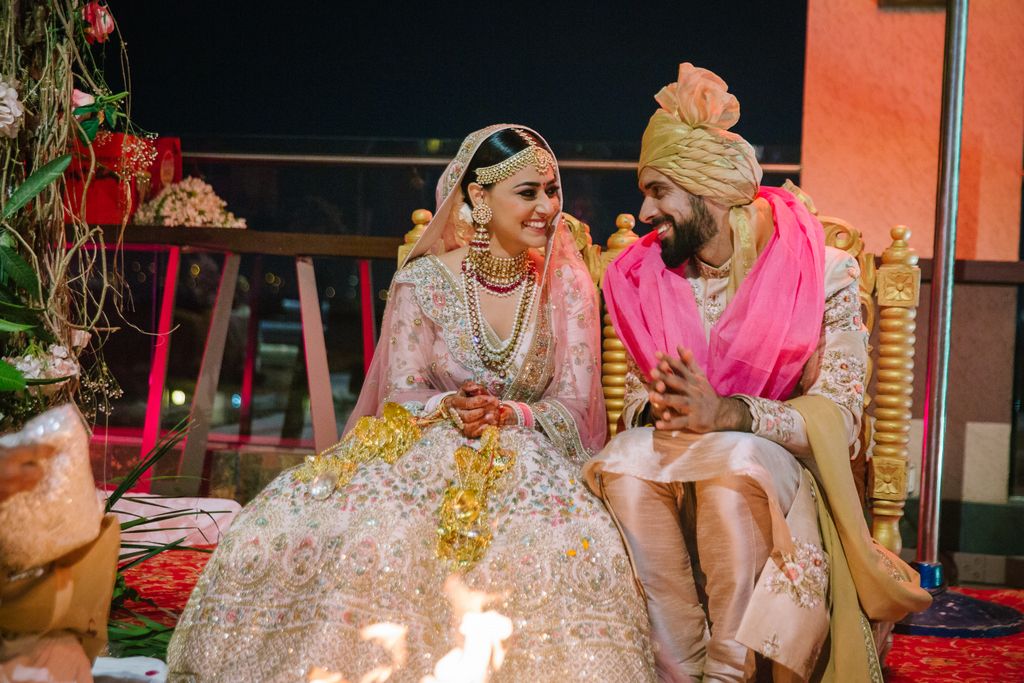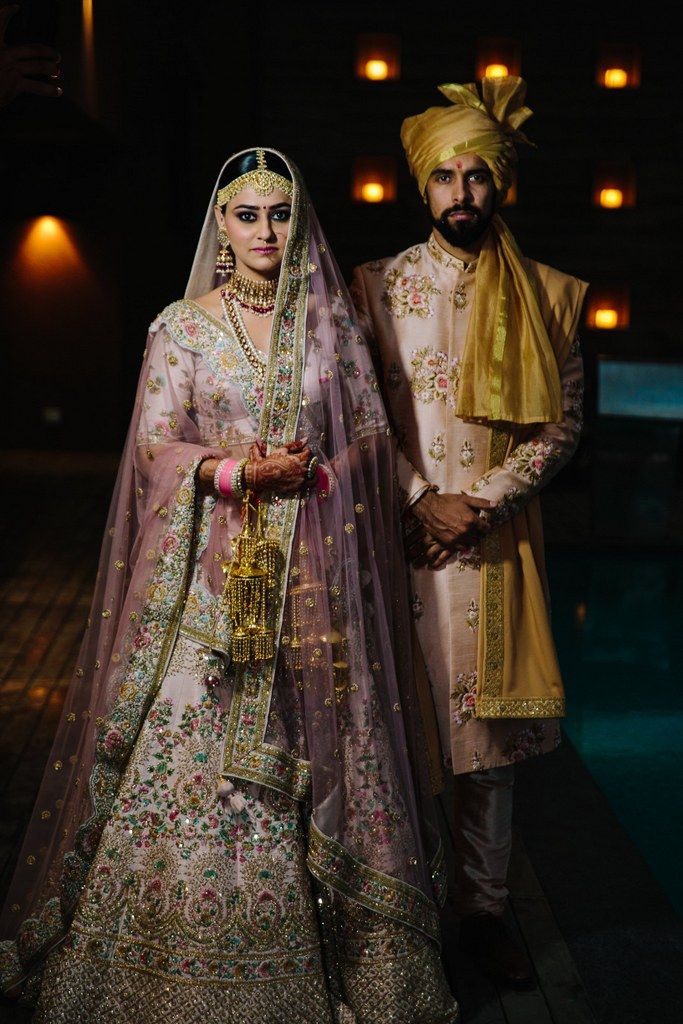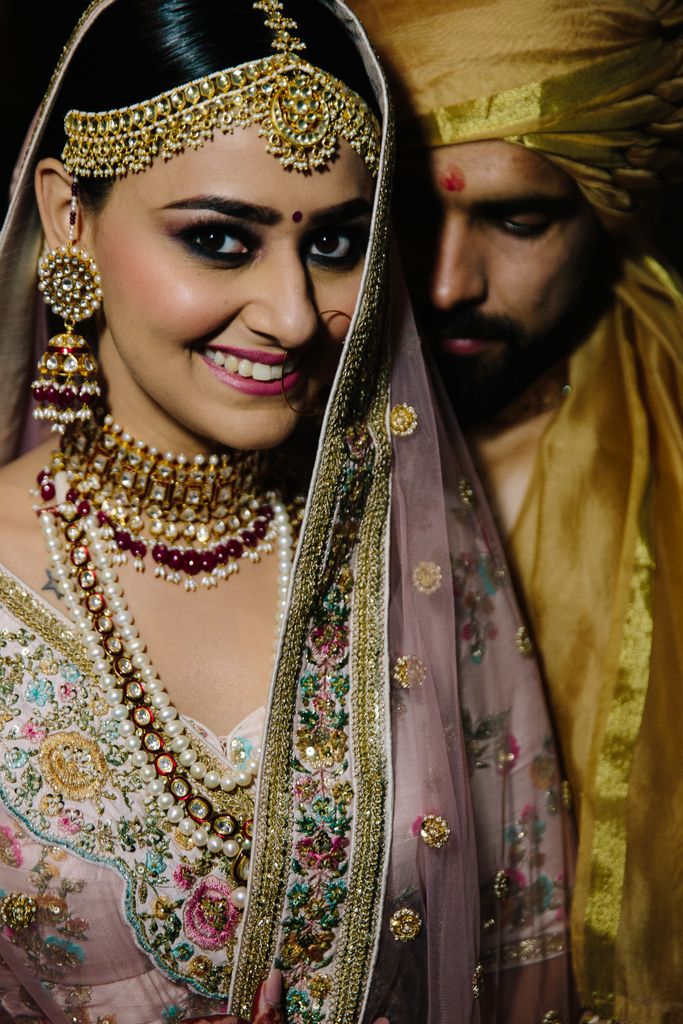 From The Bride: 
Our wedding took place in Vivek's hometown in Lucknow with a small gathering of 100 odd people. The gathering included the people who mattered the most - closest of family and friends. I have always been a person with an eye for detail and Vivek is an effective planner and negotiator. We both planned our wedding on our own and let our respective family and friends enjoy on the day. There was a budget attached to everything and we listed our priorities in terms of our expenditure! This was closely monitored by both Vivek & I! WedMeGood was my go to guide for my wedding preps! I came across both our photographer- We Dont Say Cheese and my makeup artist- The Body Care & Cure, Lucknow via WedMeGood! I am big on Checklists and WedMeGood really helped me streamline our wedding planning! I literally had individual boards on my phone with inspiration from various weddings covered on WedMeGood! I bought my wedding lehenga after reviewing Asiana Couture on WedMeGood! Few of my bridal jewellery elements such as my Nath was also customised by Raabta by Rahul after I stumbled upon their page on WedMeGood! WedMeGood definitely helped us make the most of important day of our lives truly memorable in every sense.
 Photographers: We Dont Say Cheese- We hit it off from the very beginning with Aseem & Hera and found them to be very receptive to what we wanted.They ensured that they captured each and every moment of our ceremonies/functions and have a done a beautiful job in capturing EACH & EVERY emotion! :D
MUA: The Body Care & Cure- I came across The Body Care & Cure via WedMeGood App while searching for a Makeup Artist in Lucknow. Since I hail from Gurgaon, I had to look up on wedmegood for trustworthy options and I am so glad I did that! Sneha understood my brief in the very first call I made to her (yes, I met my makeup artist on the day of my wedding!). She recommended Ajay to me after I briefed her on the kind of look I wanted for myself and safe to say- she was spot on! Ajay did a fab job! The Body Care & Cure was the best choice I made! I cannot thank Ajay, Sneha and Shreya for the work they put up! Big big thumbs up to Ajay! Highly recommend The Body Care & Cure!
Jewellery: RaabtaByRahul- I got my Wedding Nath customised by Raabta by Rahul! Since I wanted an actual nath and not a clip on- I knew they would be able to customise it for me! They were quite professional and helpful in accomodating my last minute request for making few changes to it! Big thumbs up to them for their skillful work!
Bridal Outfit: Asiana Couture- With the limited amount of time I had in my hands to finalise my wedding lehenga- I knew I had to be quick! I ended up at Chandni Chowk- the mecca of wedding lehengas and a place to go to for anything remotely related to Wedding! Little did I know that I'll be able to finalise my wedding lehenga on my first trip to Chandni Chowk! I happened to stumble upon Asiana Couture and was lucky enough to get in without an appointment (well, I guess I was destined to finalise my wedding lehenga that day!) and half an hour into trying on few options- I fell in love with this lehenga and something that I had at the back of mind! Asiana Couture was quite professional though we did have a small hiccup with last minute fitting issues but they went all out to help me! Big thumbs up to them for delivering what they promised! :)
Wedding Decor: Wedding Niti- We got in touch with Mitali via our photographers and from the very moment we met her- we knew she'll be doing our wedding decor! I have an intense eye for detail and I was pretty clear of what I wanted as the decor for my wedding with reference pictures for each and every element! In our first meeting itself- Mitali understood the brief very well and delivered way better than what I had imagined!! She outdid my expectations! Infact, we had to make few changes closer to the wedding and she ensured all the changes were taken care of! Big thumbs up to her work! :D
Vendors: Venue: Novotel, Lucknow; Makeup Artist: The Body Care and Cure★ 4.6 ; Photographer: We Dont Say Cheese★ 4.6 ; Wedding Decor: Wedding Niti★ 4.6 ; Bridal Outfits:  Mehendi & Haldi - Neeru Mahajan Label, Wedding - Asiana Couture - Chandni Chowk★ 4 ; Bridal Shoes: Mehendi - Jutti Express, Wedding - Charles & Keith; Mehendi Artist: Rajesh Mehandi Art★ 4.8 ; Groom's Outfits: Mehendi - Manyavar★ 4.7 , Wedding - Saheeb Jee