Artificial jewellery stores in Delhi: Gorgeous Baubles that look like the real thing!
BY The WMG Bride | 28 Oct, 2014 | 15745 views | 4 min read
Okay, so your mum has obsessed enough over that bridal set of yours from your local jeweller . But there are some GORGEOUS artificial jewellery stores out there who can satisfy all your 'Chaand Baali-esque' cravings without rendering you broke. These are stores you would want to visit to snatch a jhoomer, a pair of earrings, maybe a statement necklace and these ones look like the REAL thing- not like those tacky plastic nonsense that shopkeepers claim looks real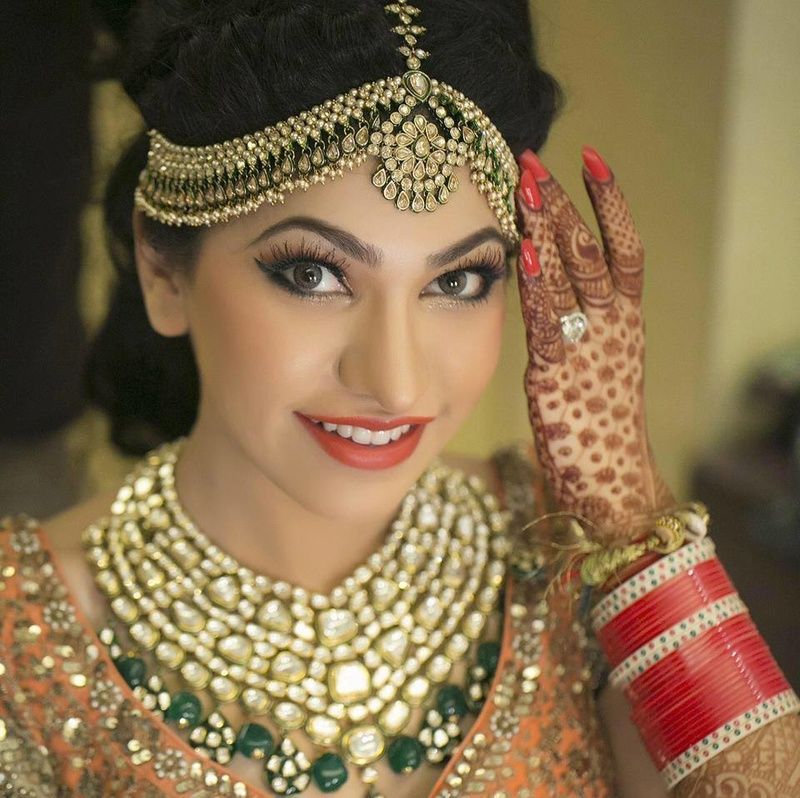 Pic: Purab Paschim by Ankit Khullar★ 5
Purab Paschim by Ankit Khullar| Defence Colony
Need a matha patti to complement your set? Or maybe you are looking for some new age ear cuffs, haathphools or even bridal sets. Then the Purab Paschim studio in Defence Colony will totally float your boat,
We love: The mathapattis  | Price: $$$| Find them on WedMeGood Purab Paschim by Ankit Khullar★ 5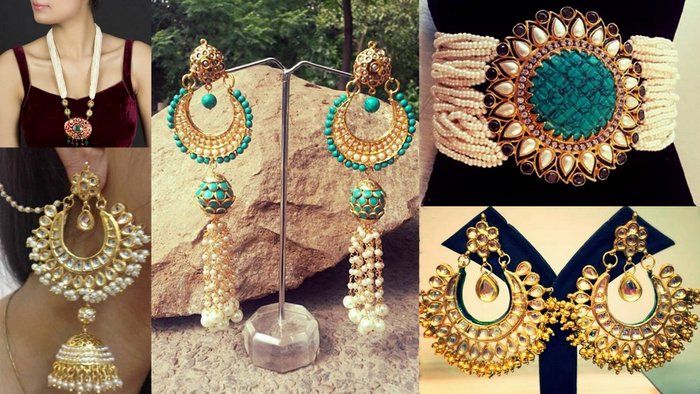 Suhana Art n Jewels| Shahpur Jat
Tucked away at one corner of Shahpur Jat is Suhana's Art n Jewels. What you will find here is tons of gorgeous earrings, jhoomers, matha pattis and best of all the owner Ratika can customise artificial jewellery pieces to your liking. So if you have seen something you REALLY want and don't know where to find it- ask her.
We love: The jhoomers, the mathapattis & the  colorful beaded necklaces | Price: $$$| Find her on WedMeGood Suhana Art n Jewels★ 4.7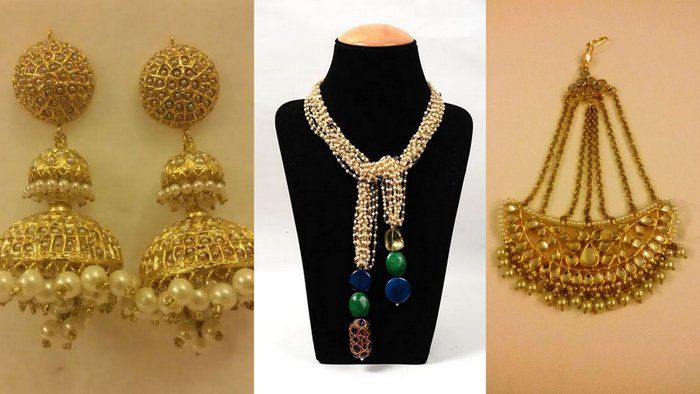 Preeti Mohan| Shahpur Jat
Inside Jungi house in Shahpur Jat is Preeti Mohans little store called "Jewels by Preeti Mohan"  and its absolutely GORGEOUS. Her jhoomers and chunky earrings are just absolutely  gorgeous and look more real than the real things herself. Also the color of her gold plating is really nice- its a gorgeous bronze look, not the icky yellow look.
We love: The jhoomers and the Chaand Baalis| Price: $$$ | Find her on Facebook here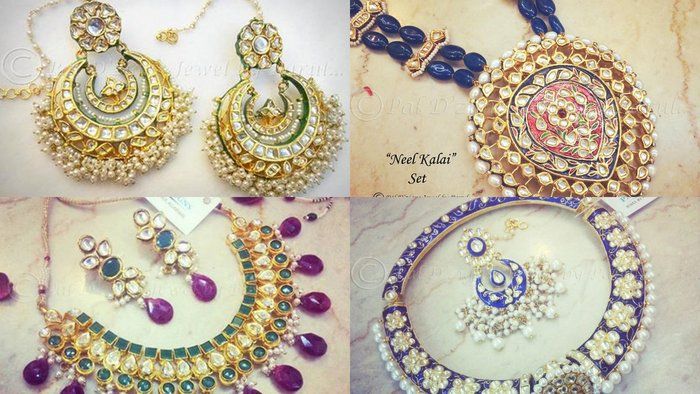 This mother-daughter duo has some absolutely stunning, unique pieces that really look super , super real. Right from meenakari necklaces to intricate chaand baalis to necklaces with beautiful motifs- the variety is great, the quality is super and they use real silver which is coated in gold. SO Pretty , and while they are not the cheapest, the designs are very unique and atleast I have already ordered a pair of earrings from them.
We love: Everything !!! | Price: $$$$ | Find her on Facebook here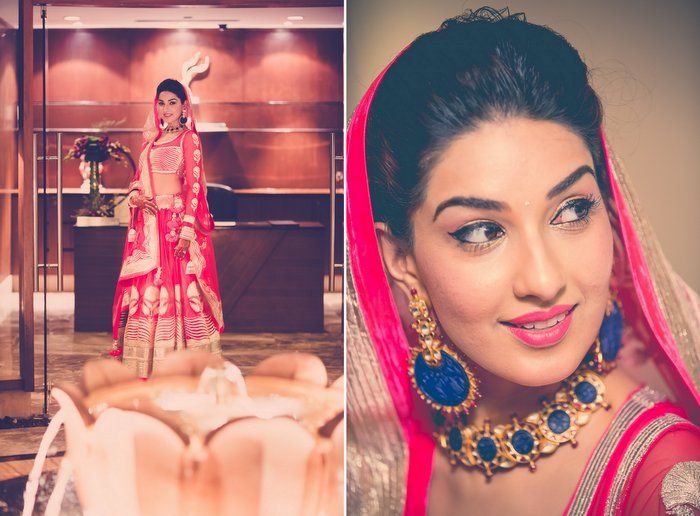 Set by Apala
 Apala| Hauz Khaz Village & Gurgaon
To say that Apala is an ordinary artificial jewellery store would be an understatement. They have some of the most UNIQUE pieces, and their jewellery is pure silver coated in Gold which is why its a bit expensive. They use colors fabulously as is evident in the set above and the pieces are not the cookie cutter artificial jewellery pieces.
We love: Everything !!!| Price: $$$$ | Find them on Facebook here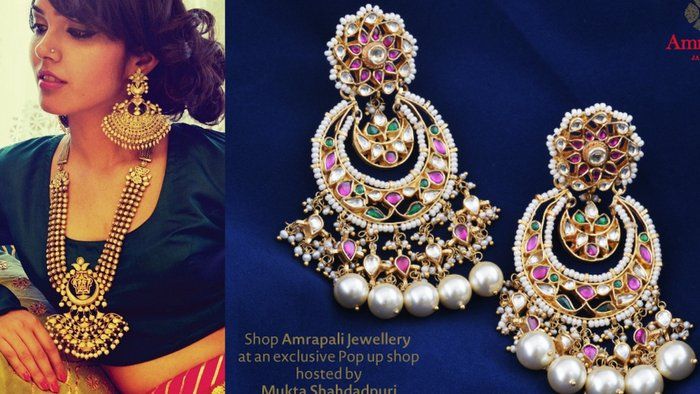 Amrapali | Khan Market & Online
I don't know if we can even call Amrapali an artificial jewellery store anymore. Its almost the 'Sabyasachi' of artificial jewellery. Ofcourse , that means they aren't cheap but every piece is a piece of art and their collab with Manish Arora is just the most genius pieces we have seen since Outhouse launched some time back
We love: Everything !!! | Price: $$$$$ | Find them on Facebook here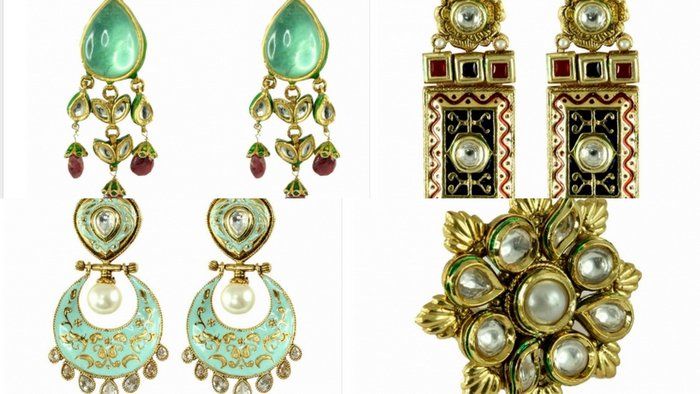 Probably the most popular artificial jewellery store in Delhi- this one has a lot of variety in kundan look alike sets , earrings, bangles etc. While the designs are not really extra-ordinary or super unique the quality is pretty good for the price you pay and for trinkets its quite nice
We love: The Bangles| Price: $$ | Find her on Facebook here
 Beget  & Other stores in GK 1 M Block Market
GK 1 M Block market is a treasure trove of artificial jewellery. Take a walk around GK 1 and you will find stores like Beget, Chunmun, and a host of other small stores  with their shiny offerings displayed on their show windows. Really great for picking out not just heavy sets and necklaces but also your choora and other bridal accessories
We love: The choora, some of the sets | Price: $$ | Find them on Facebook: not available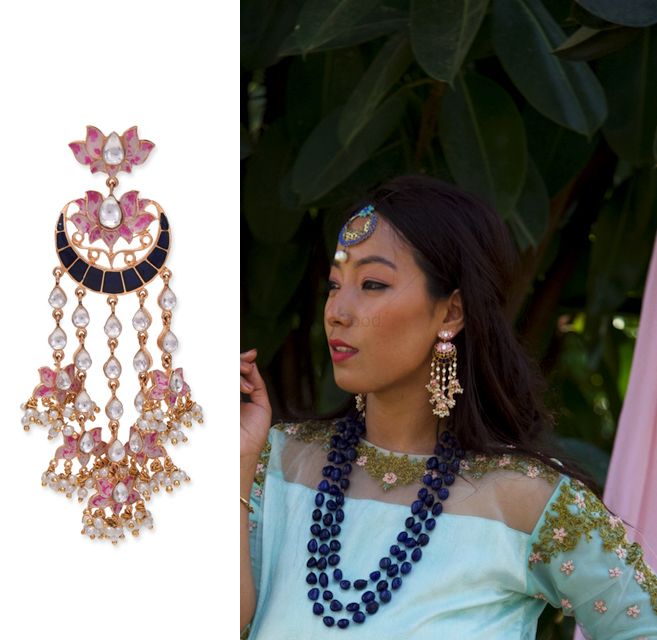 If earrings, a maang tikka and mathapatti is what you are after, head to Paisley Pop★ 4.8
Do you want us to do a similar post for other cities? Comment and let us know where?
Visit artificial jewellery stores in Delhi to accessorize it with your gorgeous wedding outfits. Also check out amazing flower jewellery stores, temple jewellery stores, makeup artists and bridal outfit stores in Delhi to doll you up.