16 DIY Photo-booth Backdrops For Your Mehendi / Cocktail!
BY The WMG Bride | 07 Sep, 2016 | 10597 views | 4 min read
Photobooths are the hottest thing to happen to Indian Mehendis since 'Mela themes' came around. The bride, her friends, some crazy props, and a cool backdrop for your photos to click away as you pose in style. Here are some of the coolest one we spotted in Indian weddings and the best bit about them? You can DIY all of them.
Kitschy Kick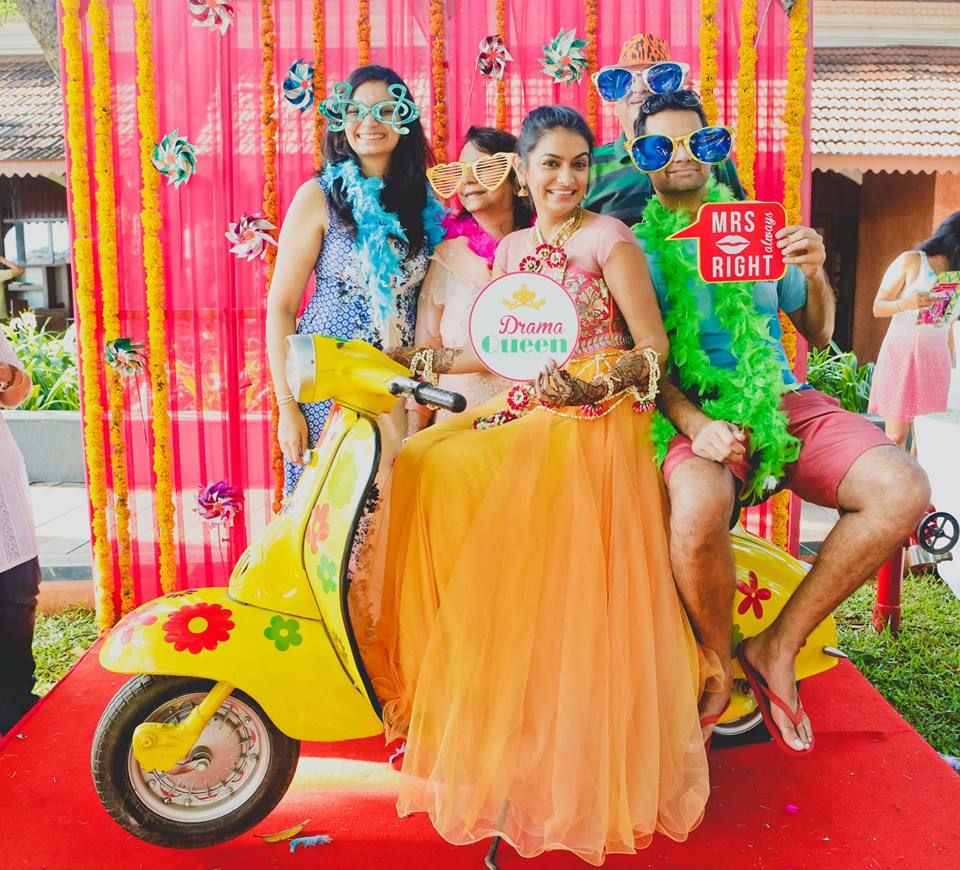 Photo by Fotografia9
A scootie pep, vibrant streamers and tons of fun props make this photo booth totally awesome !
What you need:
A scootie / cycle prop
Colourful streamers
Crazy props like moustaches and funny glasses from any party shop
Cut-out Cutie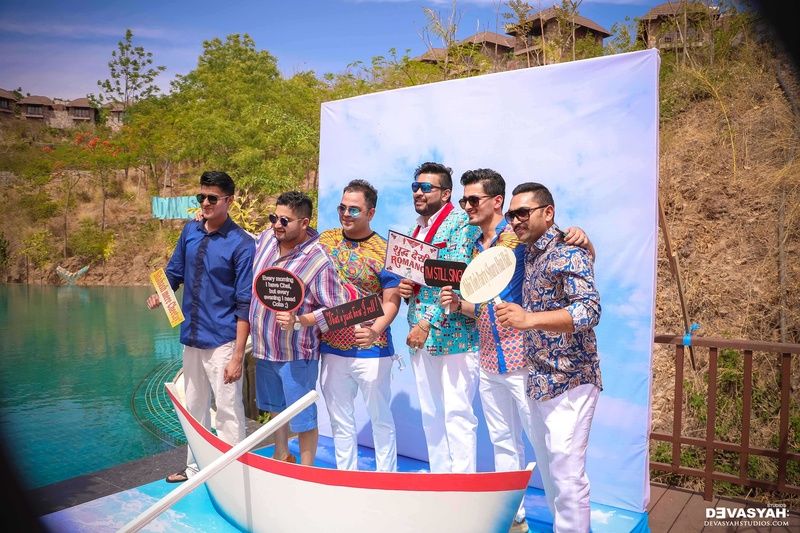 Picture by Devasyah Studios
Photobooth in the form of a cardboard boat. Guests go behind and pretend to row it!
What you need:
A boat made from MDF plywood.
A blank blue backdrop for water!
Boards says funny sailor things
Inscription Boards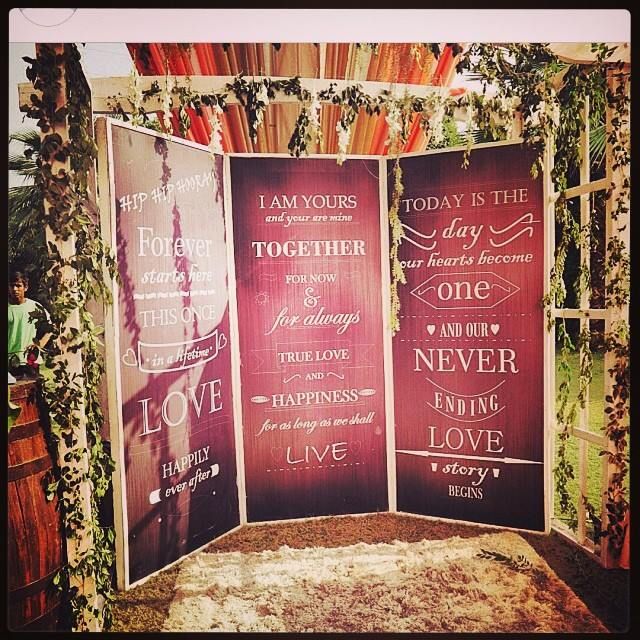 Decor by Silhouette Events.
Sigh. So gorgeous!
What you need:
A bunch of lines that are important to you
3 MDF structures where these can be inscripted.
Ribbons Reveal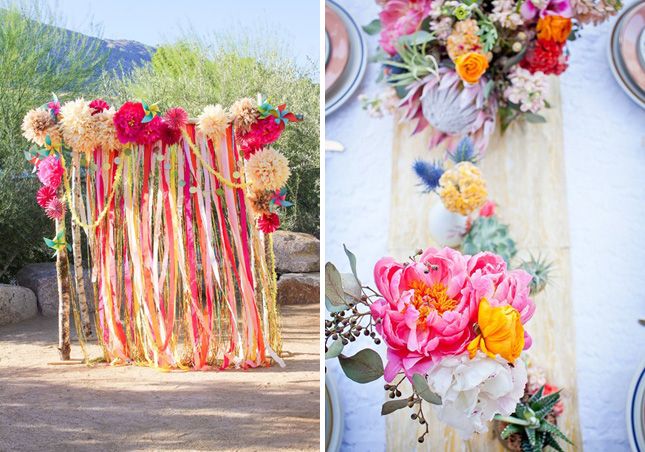 Photo via Wed over Heels
Absolutely adore this and its super easy to do!
What you need:
Colorful streamers. Throw in a few glittery ones and fabric ones
Colorful pom poms and flowers
Frame Love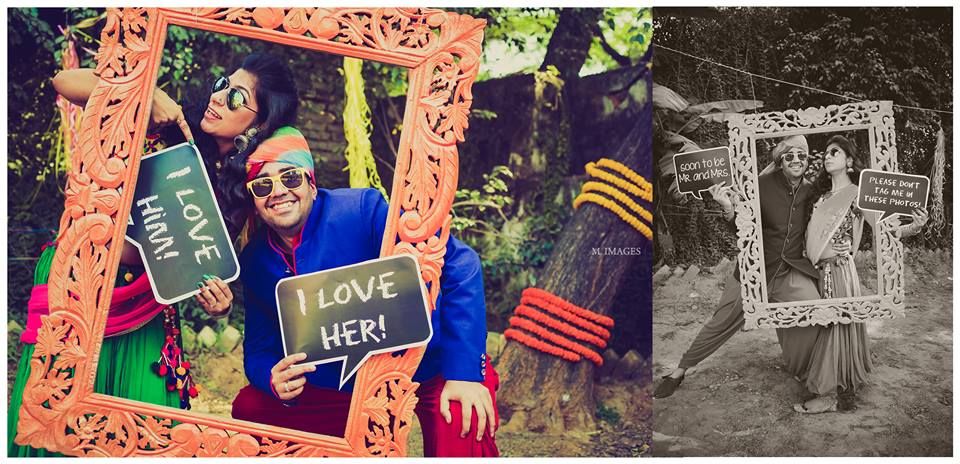 Photo by Morvi Images
Frames hung from trees are evergreen and super easy to execute!
What you need:
Colorful frames
Dialogue Cut-outs
Moon-shaped photo booth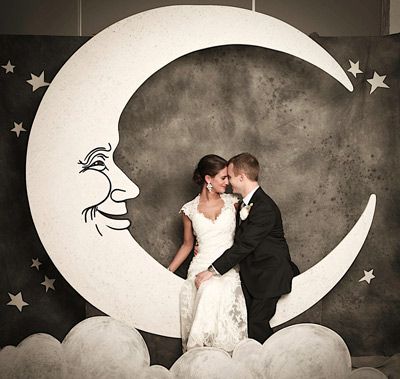 One of our favourites ever and your decorator can whip this up in a jiffy. There is a stool kept at the back of the moon where the couple can sit on. We actually helped envision and execute this on a cocktail.
What you need:
A big cardboard moon
Stars and cloud cut-outs
Bollywood Buffs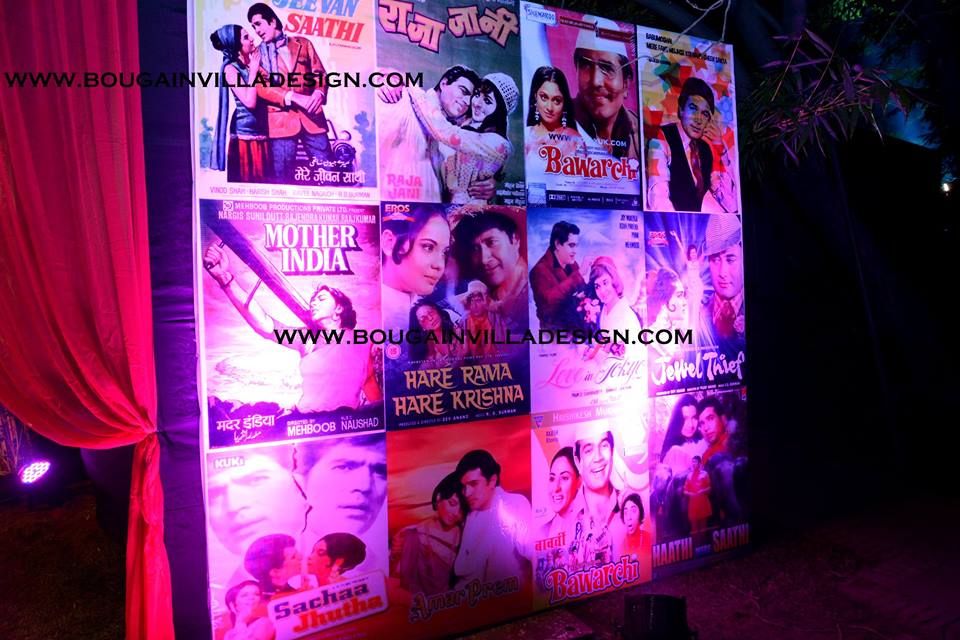 Pic via Bougainvilla design
This photo booth by Bougainvilla design would be absolutely fab because it's so simple and easy.
What you need:
Lots of old bollywood posters downloaded from the net
A hardboard to stick them on
Multiple frames inside a cardboard frame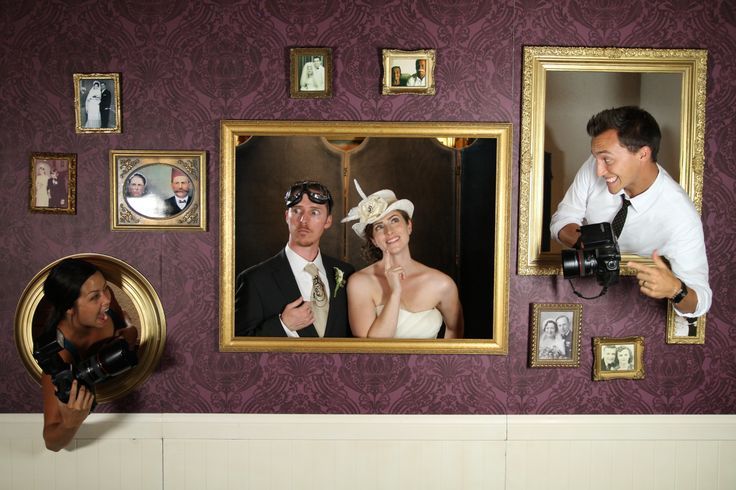 Gorgeous and super unique.
What you need:
Old photos to decorate the photo wall
Gold spray painted frames to go on top of each cut out
People willing to be creative with their poses
Sofa, So Good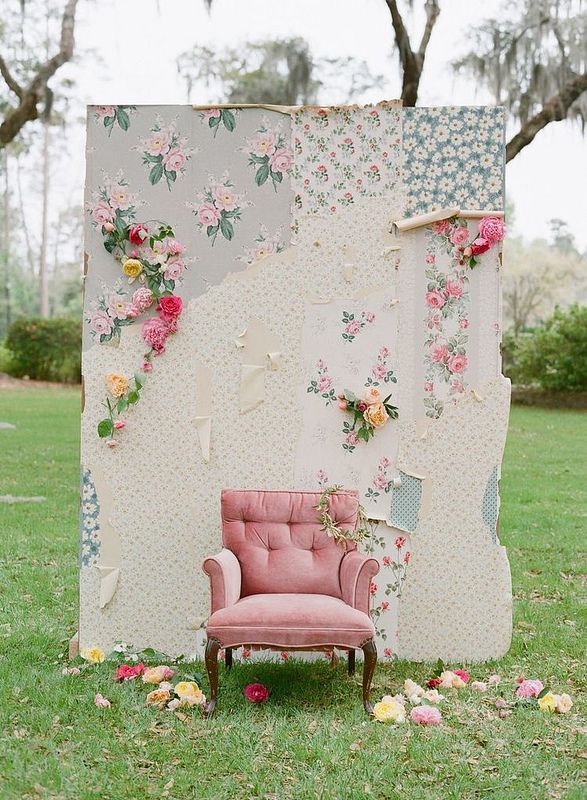 Adore this vintage chair kept in front of a simple wall with peeling wall paper. Very chic.
What you need:
A good sofa borrowed from your family - the more ornate and fun, the better
A board with peeling wallpaper - ask some destructive cousins
Insta Photobooth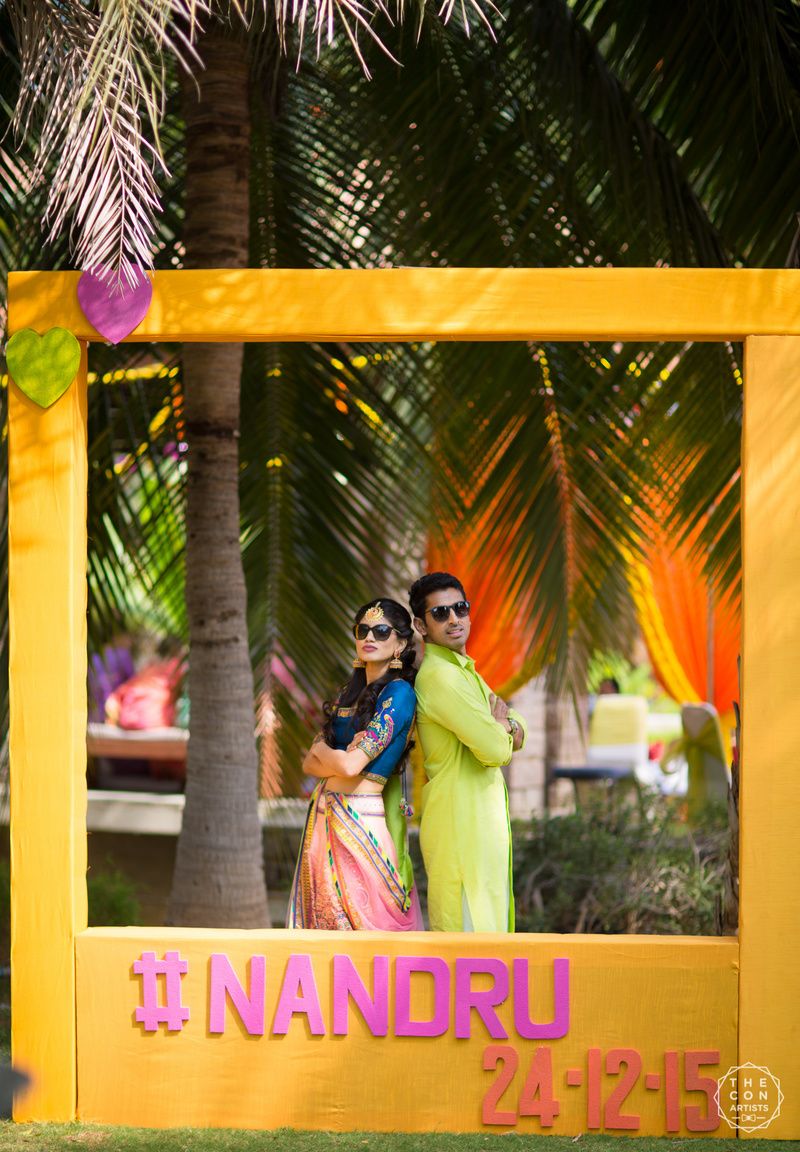 Photo by The Con Artists★ 4.6
We were obsessed with Insta shots and this polaroid cutout photo booth. So simple, but so cool!
What you need:
A white board with an Insta cut-out
Someone who can calligraph a date or something smart on it
Or simply get cut-out styrofoam alphabets
Rickshaw Route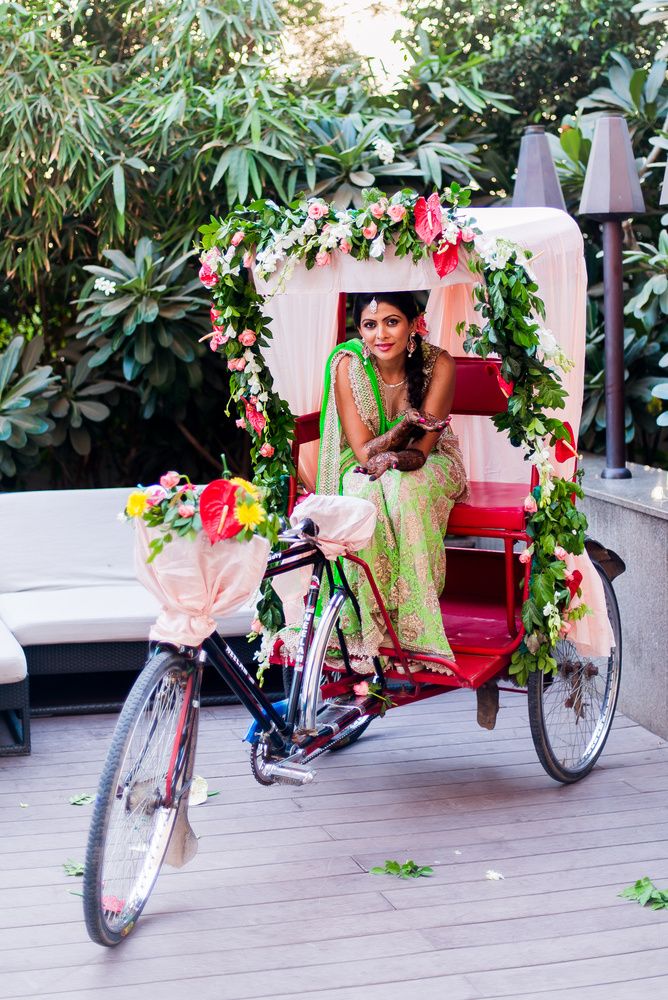 Pic via Yuvna + Sudhanshu's Wedding 
This one's all about procuring the rickshaw, then we are done!
What you need:
A rickshaw
Floral decor borrowed from main decorator
Ribbon Wall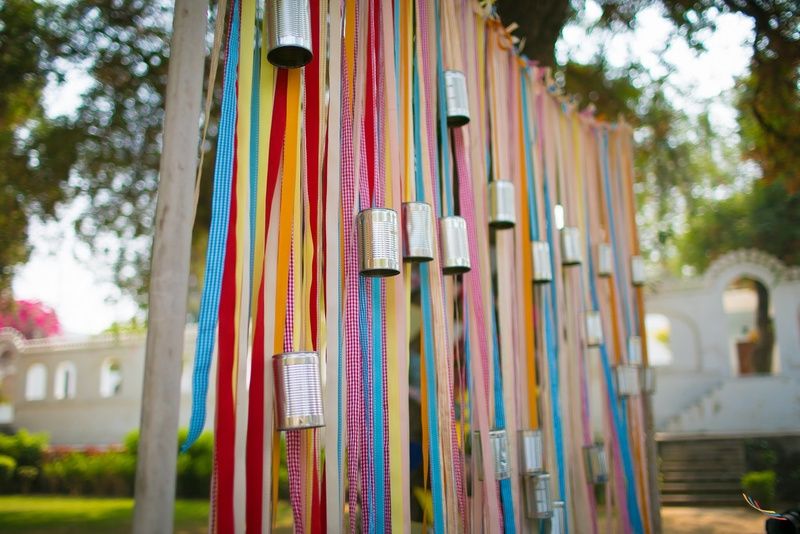 Lots of ribbons + lots of tin cans = oodles of fun!
What you need:
A bunch of cans
Ribbons - all hues, all types, all sizes - from thin to broad
Rajasthani Umbrellas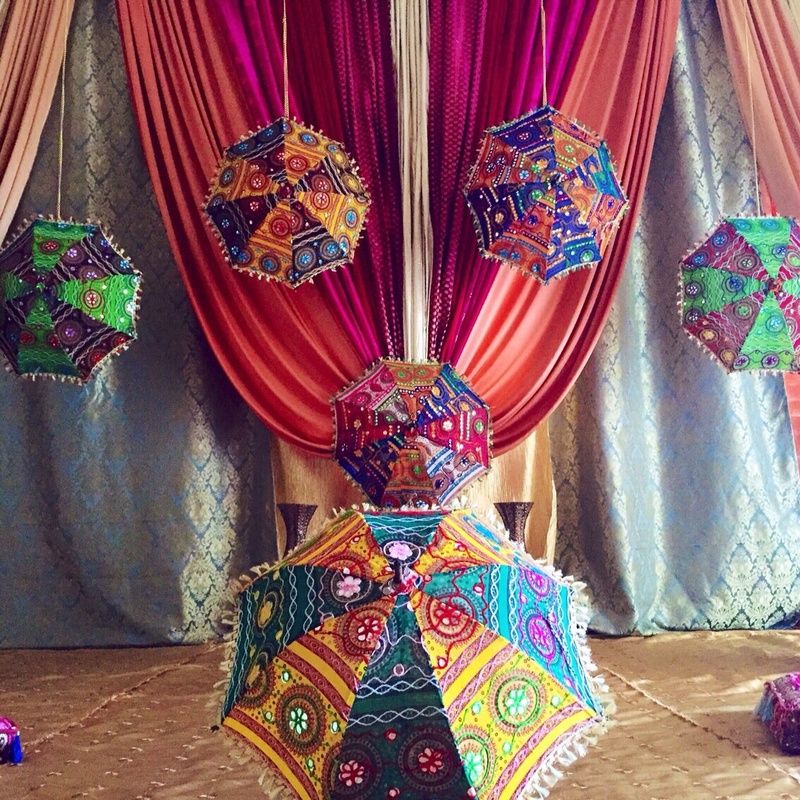 Lots of umbrellas strategically positioned can make a wonderful DIY backdrop for a photo booth!
What you need:
Lots of umbrellas
A neat drape behind!
Fill The Face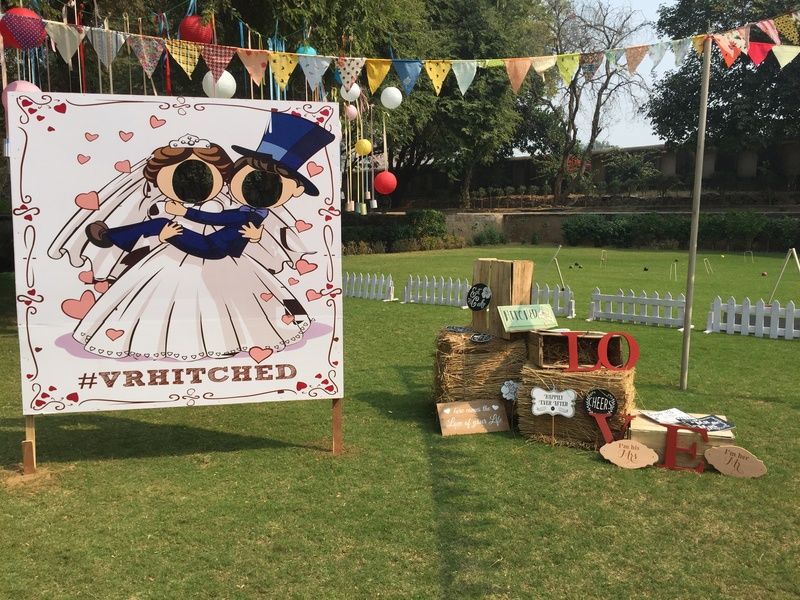 Get two funny characters and cut out the faces - good stuff!
What you need:
A poster of your favourite cartoon that you can cut the face from.
Word props
Suitcase Wonder
A suitcase that opens into cute props like cardboard suitcases, binoculars, vintage boards and more!
What you need:
A bunch of travel / theme printouts
An old suitcase from granny
Vintage boards from Chor bazaar / Pahargunj
Crate Glory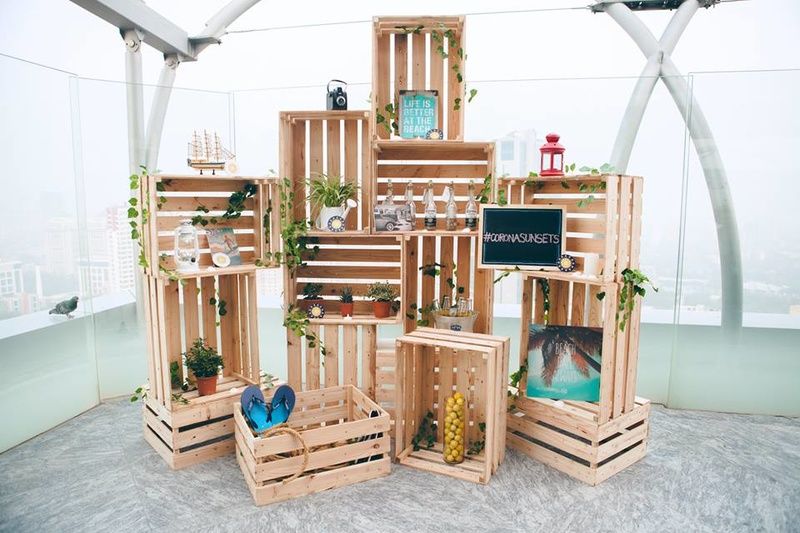 Get vegetable crates and place interesting things in them....bingo!
What you need:
A bunch of crates, ask your local fruit / vegetable vendor
ghar ka interesting saaman
Have an idea that you love? Tell us!
BTW, you should book your wedding photographer fast- the good ones get booked out fast!