#BeautyGuide: 5 Beauty Hacks for Beauty Emergencies On Your Big Day!
BY Apoorva | 26 Oct, 2016 | 2520 views | 3 min read
You know what they say about your looks... if you fail to plan, you plan to fail. Don't get stuck in a sticky situation on your day - keep these 5 amazing hacks in your back pocket and you'll be able to find your way out of any potential beauty disaster.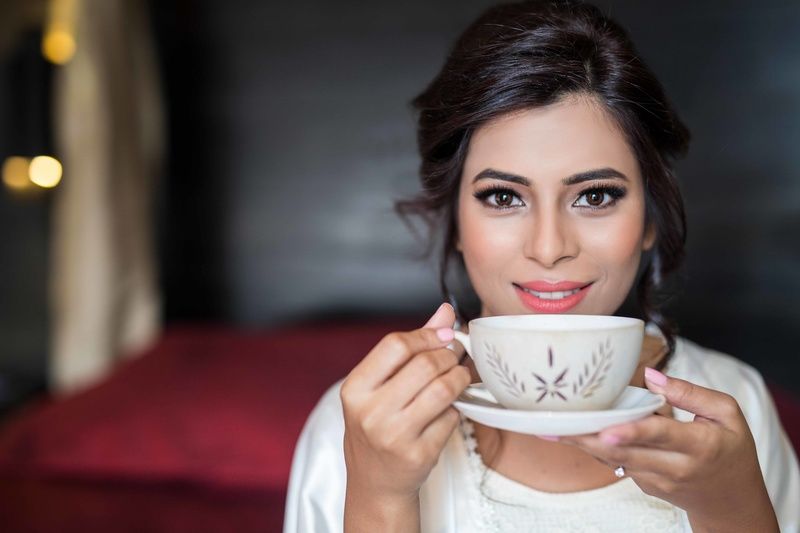 Image Source: Jodi Clickers
Spotty Zits!
Got a pre-wedding zit? Hands off! If you must squeeze it, dip two Q-tips in hot water and use them to gently ease out the yucky stuff. It's more hygienic than using your fingers and there's less chance of damaging the surrounding skin. Or better still; use a spot of toothpaste on it. It'll dry out overnight and might even leave a mark which can be easily covered with a concealer or foundation!
---
Peeling Lips
Are your lips shedding off on the day of your wedding? Don't worry, we got them covered! Swipe good amount of Nivea cold cream over your lips and scrub away the dry, flaky skin with a toothbrush. If you have small or ultra-sensitive lips, use a baby toothbrush. Lipstick will glide on smoothly after that!
---
Too much bronzer or blush
If you or your makeup artist were too heavy-handed with the bronzer or blush, there is a quick fix that doesn't require starting from scratch. Simply grab a clean Beauty blender sponge and tap the area you want to erase. The sponge will absorb the excess without ruining the rest of your look.
---
Messed Up Hair
Sangeet or even wedding days are full of dancing but that can take a toll. Danced up a sweat? Revive a limp and oily hairstyle by spritzing a dry texturizing spray on your hair during a bathroom touch-up break. This spray will sop up excess grease and oils at the roots, while boosting texture so it looks like your mane was freshly styled.
---
A broken nail or a chipped mani.
A torn fingernail can not only be painful, it can also catch on everything from your lehenga to your hair. Be prepared by keeping a nail tool on hand that you can use to file and smooth and jagged edges. Also carry you're the shade of nail polish you are wearing with you in your makeup kit.
---
Falsies failing you?
False lashes look glamorous—until they're falling off mid-way through your wedding. Instead of going the falsie route, use an old fashioned eyelash curler followed by a primer to separate and boost length before applying mascara. The result: great lashes with zero hassle.
Remember, always plan for emergencies. Two things that you should always have as a bride are adhesive bandages and petroleum jelly. Bandages help with any minor cuts, nicks, shoe-bites and petroleum jelly helps in setting the perfume, adjusting flyways or even as a lipbalm! And the ultimate rule is not to panic because stress only makes things worse.
Is there a different beauty emergency you've worried about? Did any of you have an actual beauty disaster at YOUR wedding? How did you deal?!