Best Blouse Colors For Green Kanjeevarams
BY Meenu | 15 Feb, 2021 | 6962 views | 3 min read
If you are one of those brides who would love to go for a green Kanjeevaram saree for your wedding – be it any of the pre wedding functions or the Muhurtham, then scroll down because we have chosen some beautiful contrast blouse colors for all shades of green Kanjeevarams!!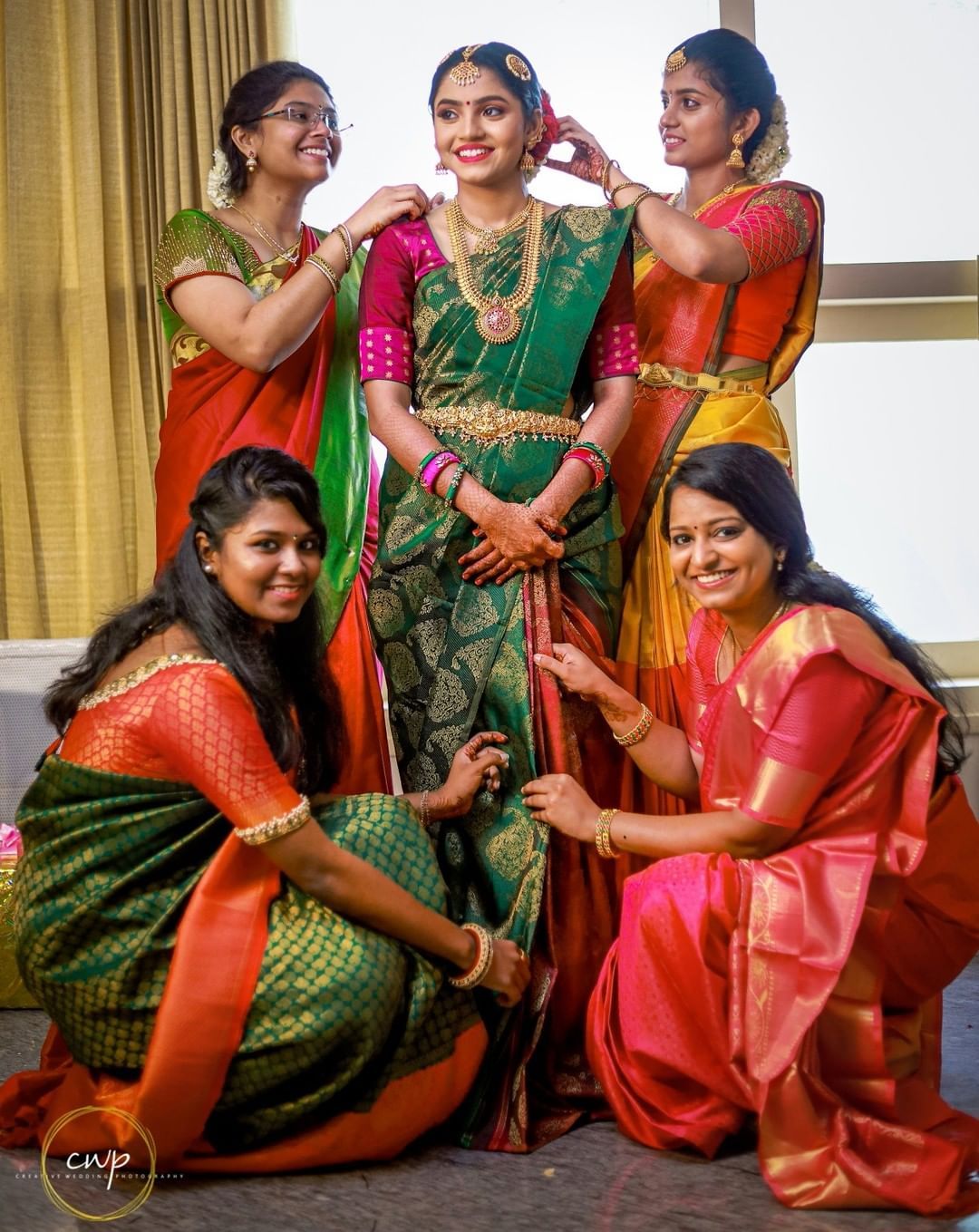 Image Via: CreativeWeddingPhotography
Red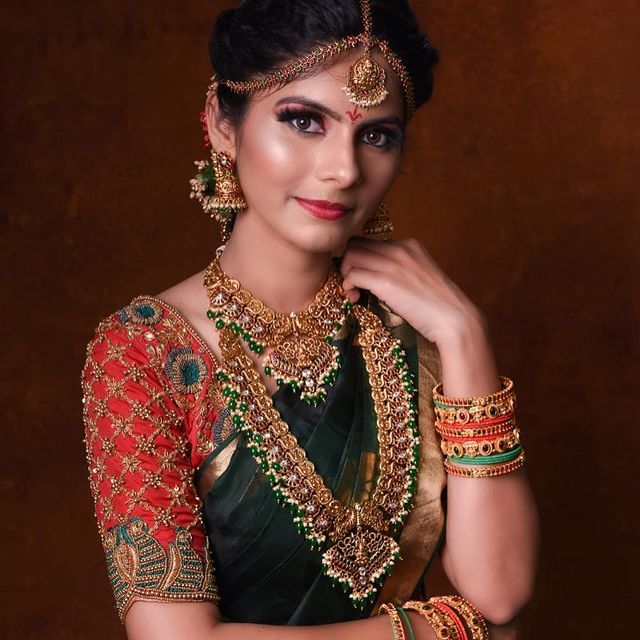 Image Via: Makeup by Harika★ 5
The most sought out choice for a green Kanjeevaram saree, red would totally seal the look. It adds perfect the bridal touch, a great option even for the squad especially if the bride is wearing red!!
Pink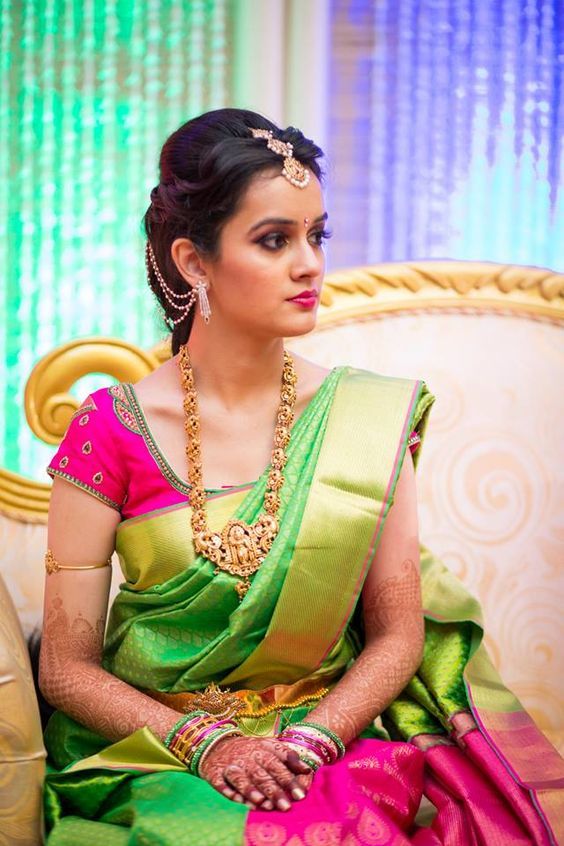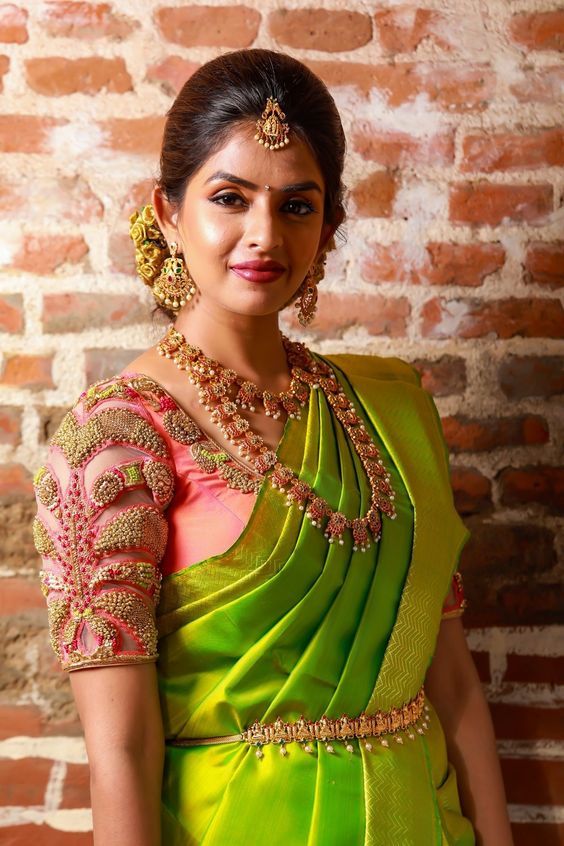 Images Via: Pinterest
Pink is one color that red has major competition from!! Just like green that has so many shades and hues, there is a pink for every green!! Most opted pink is the hot pink or the light pink based on how the green is. Can you see here how the same green Kanjeevaram gets a completely different look when paired with a light pink and a hot pink blouse.
Blue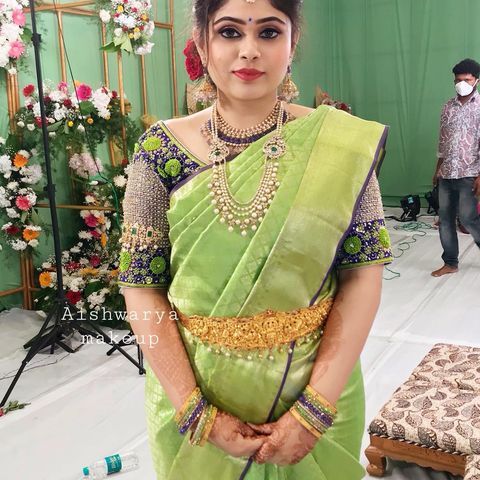 Image Via: Makeup Artistry Aishwarya★ 5
A slightly different choice, yes but if the right blue is worn with the right green, then it is a great combo. We love how this bride chose a heavily embroidered blue tone blouse with a green Kanjeevaram pattu.
Violet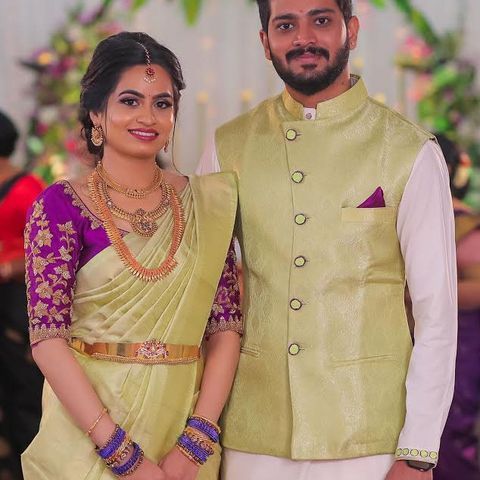 Image Via: NaveenC Photography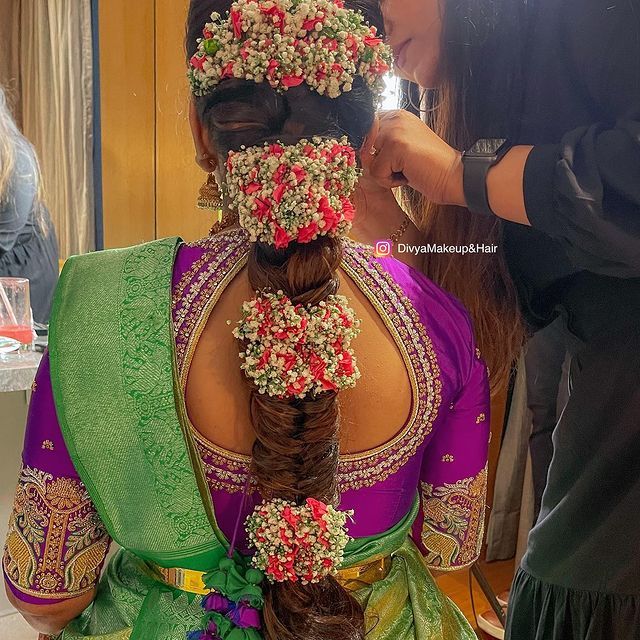 Image Via: Divya Makeup Artist
A violet or a purple tone blouse works really well with this particular shade of green. In fact this green also works beautifully with pink. The same leaf green in a pastel tone would also stand out when paired with a violet tone blouse!!
Yellow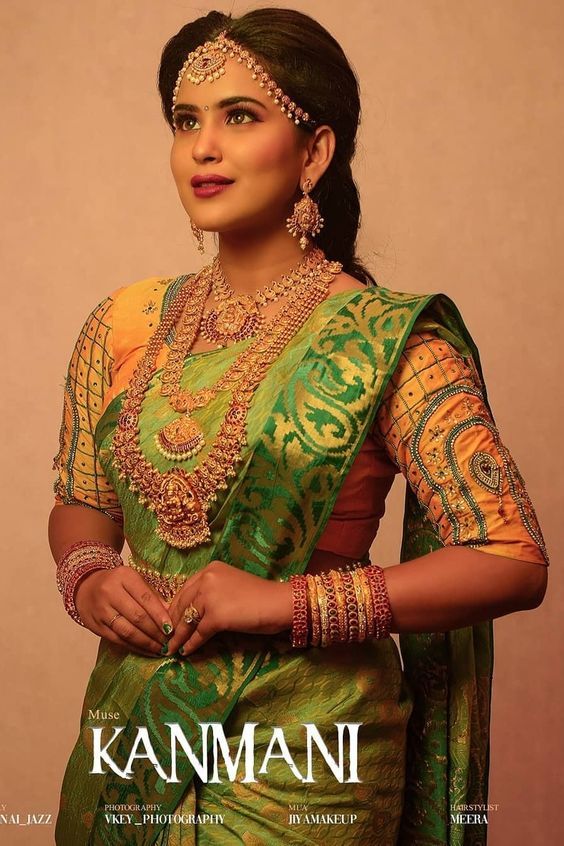 Image Via: Vkey Photography
A classic combo, we have seen predominantly a yellow saree paired with a green blouse. A green Kanjeevaram pattu paired with a yellow blouse looks beautiful too!!
Orange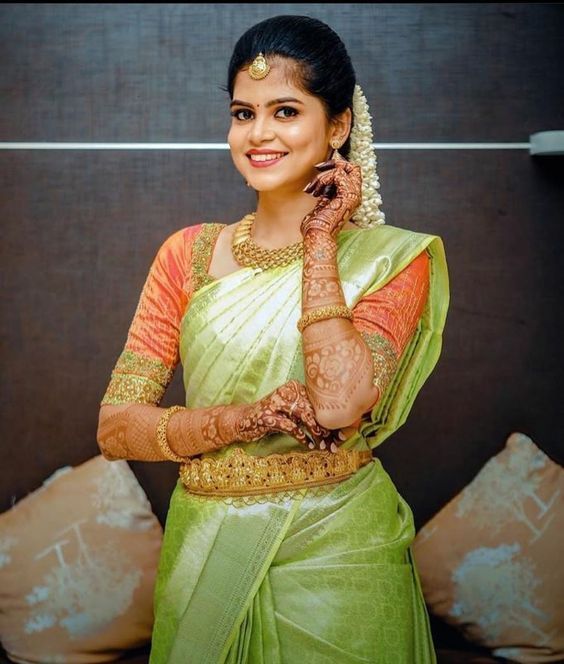 Image Via: Pinterest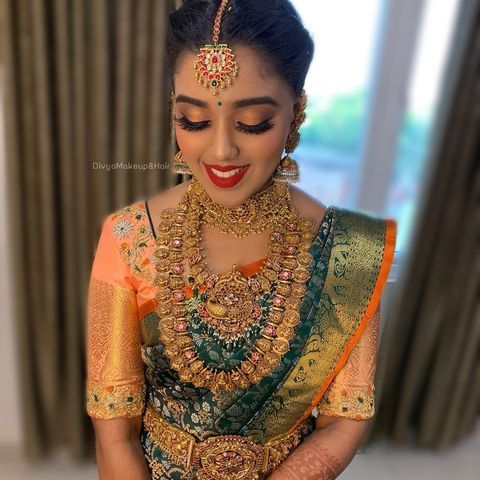 Image Via: Divya Makeup Artist
We all know that deep green and orange make a classy Kanjeevaram saree combo. So if your saree is completely green with no edging in orange would you like to pair it with an orange shade blouse? Well this bride has rocked the pastel green that is trneidng for spring weddings with a beautiful orange hue embroidered blouse. We love it!!
Gold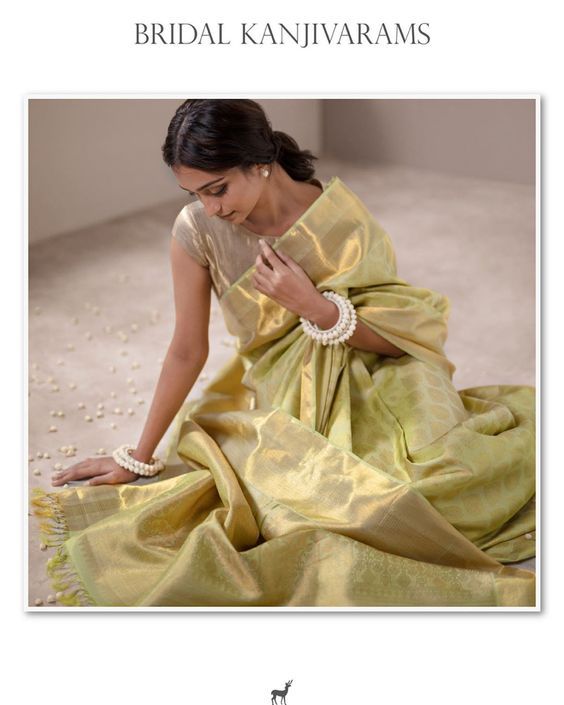 Image Via: Kanakavalli
A savior of a color that works with almost all Kanjeevaram shades without getting the effect to be too shiny. A gold blouse is a must have. This dull gold blouse takes up things a notch and will work so beautifully when you pair it with heavy antique gold jewelry.
These contrast blouse choices for a green Kanjeevaram pattu saree are totally in trend and you surely need not worry about the contrast game going overboard too. You can choose between plain blouses or embroidered blouses based on the occasion. So let us know what would be your go to color option!!