Best Maang Tikkas For Every Kind Of Face Shape
BY Twinkle | 25 Jun, 2019 | 9285 views | 7 min read
Maang tikka is considered to be an integral part of every bride's outfit. It not only enhances your bridal look but also is an important element in the Indian tradition. Ornamentally, it is known to symbolize womanhood and feminine powers. Gone are the days when maangtikka was available only in the titli shape and has now evolved to greater detailing and umpteen patterns to choose from.
However, we do understand that finding the right maang tikka can be tricky. To make your life easier, we have curated a list of maang tikka designs that are meant for every face shape. 
Round shape face:
The objective with a round face is to create an illusion of a longer face to contour your fullness and give it a dash of jewelry that will give it grace. Go for long, thin and graceful maang tikka designs. 
A small pendant-style maang tikka
While giving your face a classy look and the desired length, it ensures to preserve the heavy look for the bridal accessories. Brides can opt for a colored stone or a pearl design depending on the outfit. Either way, the overall design can be personalized for an elegant appearance.
Guess what? You can always reuse this maang tikka design for other occasions as well.  This delicate style goes well with pastel shade outfits.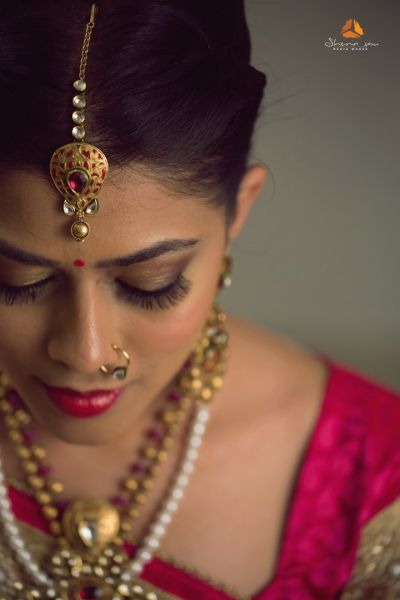 Image via Square Frame Picture★ 5
Jhoomar or Passa maang tikka
The jhoomar style is meant to add a royal touch to every bride with a round face. The side-swept design adds the illusion of length taking away eyes from the fullness of the face. The colors can be adjusted as per the attire.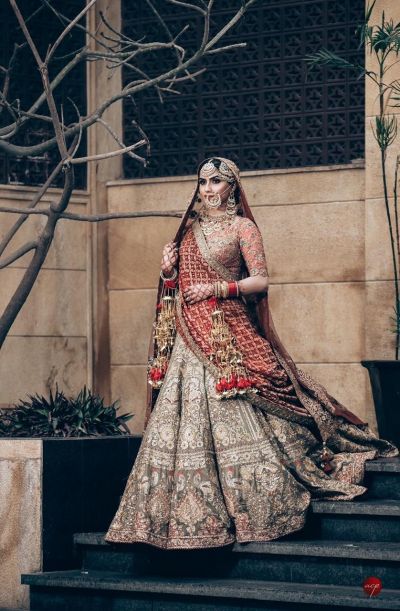 Image via Makeup by Joban Sandhu★ 5
Wondering what Borla means? Here's a fun fact - this maang tikka design gets its name from a fruit called Jujube, cause of the similarity in shape. It's a round, delecate and pushed back maang tikka (just what your round face needs) that is usually crafted with pearls, stones, crystals, and rubies.
Have a center-parted bun or leave your hair open with this maang tikka design and slay the look!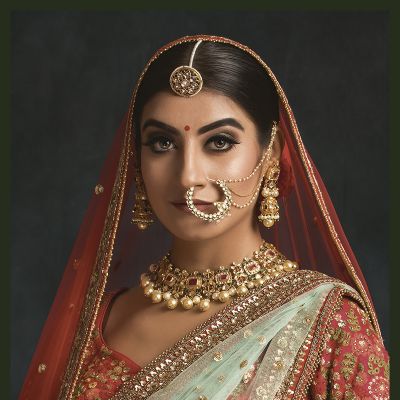 Image via Megha and Jigar★ 5
This design has always been on the top of the preference list for all brides. Its size and shape are such that it covers a very less area of the forehead, adding grace to the face.  It usually features a beautiful pearl and a polki accents thereby bringing elegance to the outfit. It is always accompanied by a very thin and fragile looking line to ensure that the main focus lies on the tikka.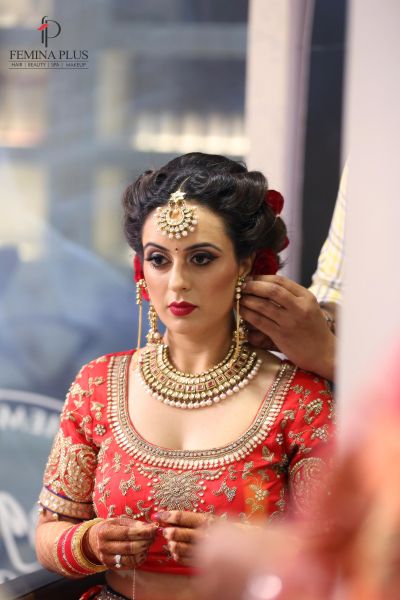 Image via Femina Plus★ 4.7
This golden half-moon design is carefully crafted to beautify the round face altogether. Usually, bears the work of kundan or stone and is light to wear adding comfort for all you brides.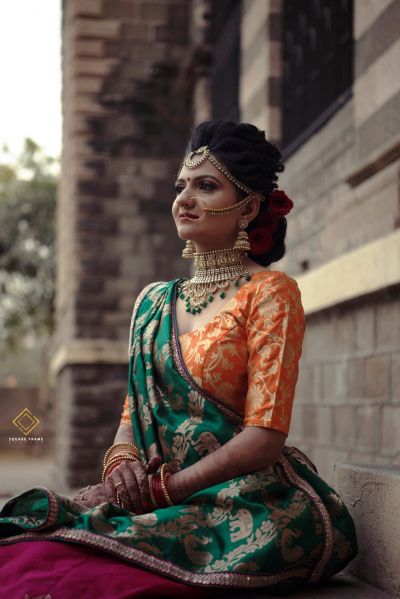 Image via Square Frame Picture★ 5
Square shape face
The center of your face - the cheekbones and jawline is what stands out and gives you an edge from the rest. To perfectly flatter your face shape and soften those features, you want the attention to go on your complete look and not the jawline. Here's what you can opt for:
Jhoomars are a perfect pick for brides with a square face. It adds a dash of elegance to the face and takes away attention from the center by softening your strong features.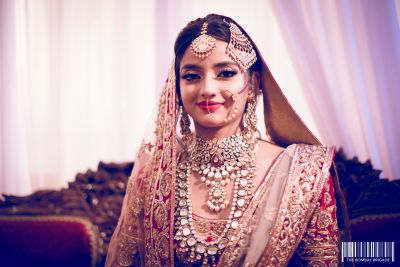 Image via The Bombay Brigade★ 4.8
Often the hot favorites for wedding events! This is a new style that suits brides with a square face. It occupies minimal forehead space but adds a lot of grace.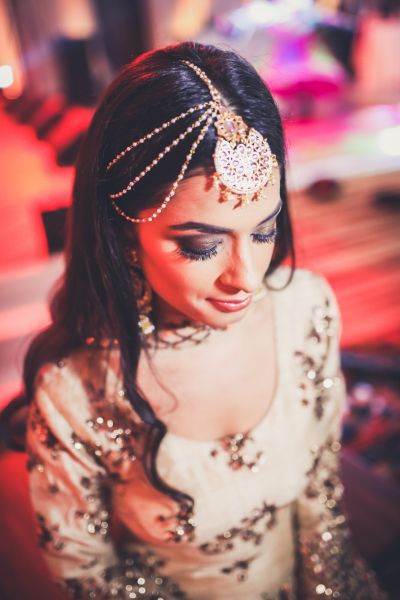 Image via Makeup by Simran Kalra★ 4.9
Maang tikka designs have evolved over time and this angular maang tikka is the newest pattern available. It nullifies the heavy makeup and softens your bony jawline by giving it an elegant structure. This type of maang tikka goes well with hair parted to one side.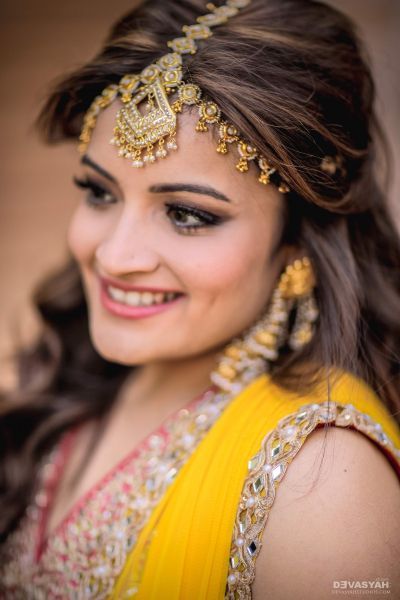 Image via Devasyah Studios★ 4.8
Oval shaped face :
Faces with an oval-shape are the most symmetrical and can pull of any maang tikka design. Hence, the choice here purely depends on what the bride feels like pairing up with the entire outfit for her wedding day. Yet, few best picks for oval faced brides are:
Floral maang tikka is a classic that's never going out of style! It is an au naturale look that adds to the festive appeal and is easy on the eyes when there's heavy makeup. 
PS - It gives your face a natural glow!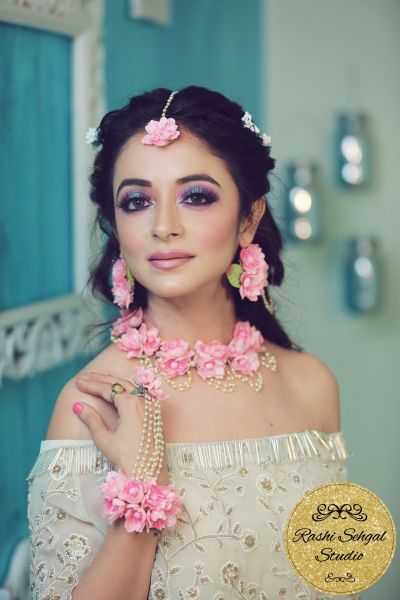 Image via Rashi Sehgal Official★ 5
These are similar to the basic jhoomar maang tikka design but the only difference is that they have a very simplistic and fragile look. If minimal and trendy is your style statement, this is a perfect choice.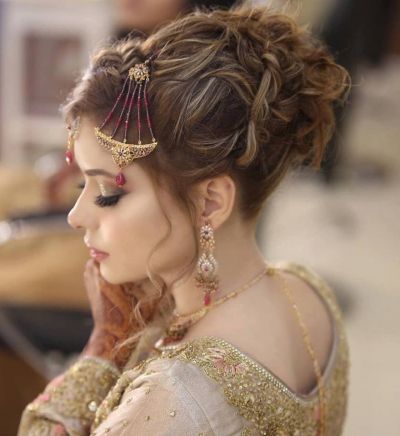 Image via @Bridals.pk
This type of maang tikka goes well with hair parted to one side. They delicately hand through the forehead further adding defining boundaries to your face.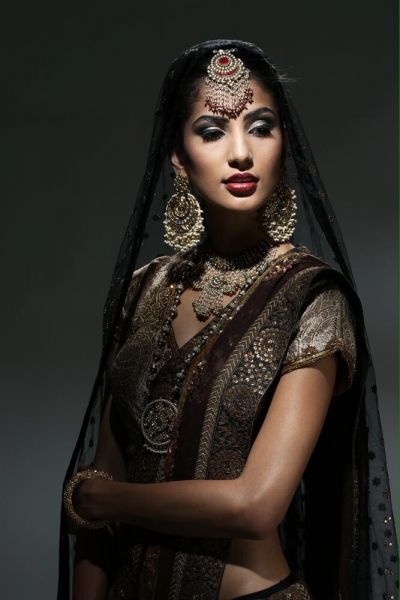 Image via Shalini Singh Bridal Makeup★ 4.6
If you are a minimalistic bride, this maang tikka design is meant for you! An exquisite pattern, it will only accentuate your face on your big day making you look like a stunner. No matter what hairstyle you go for, this maang tikka will find its place.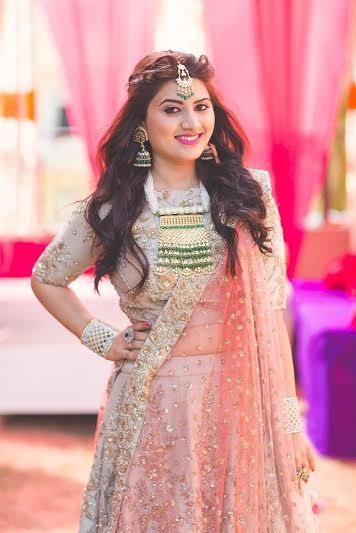 Image via Makeup & Hair by Lekha★ 4.6
Multi-layered simple maang tikka
Be the trend-setter and opt for this multi-layered maang tikka for your wedding! If you are a modern bride who believes in simplicity and being in vogue, this maang tikka design is the perfect pick. Its simplicity and elegance will add to the beauty of your face and also, your outfit.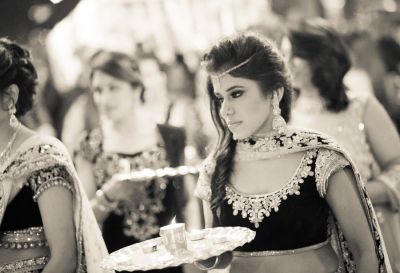 Image via Wedding Photo Diary By Prateek Sharma★ 5
Heart-shaped face:
A heart-shaped face is blessed with a pointed chin and a prominent forehead. Here are the maang tikka designs that you can experiment if you are a bride with a heart-shaped face: 
Chandelier style maang tikka
Crafted carefully with pearls and rubies, the chandelier style is the newest trend in town! It covers your otherwise large forehead and gives an illusion of a longer face and defines your features.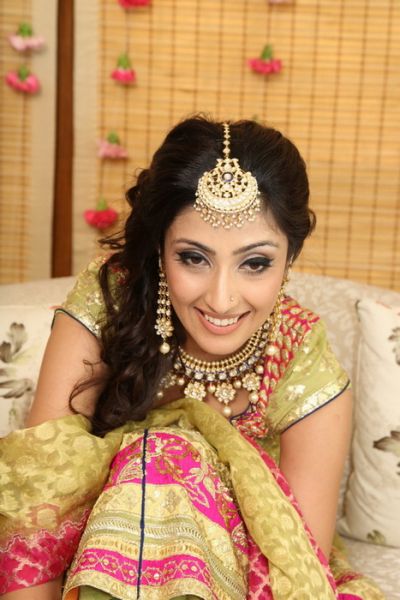 Image via Roopa Lamba★ 5
Opt for a delicate smaller maang tikka to accentuate your features and to make you look like a princess. From kundan to pearls or gems, this delicate maang tikka is versatile and can be made in any style.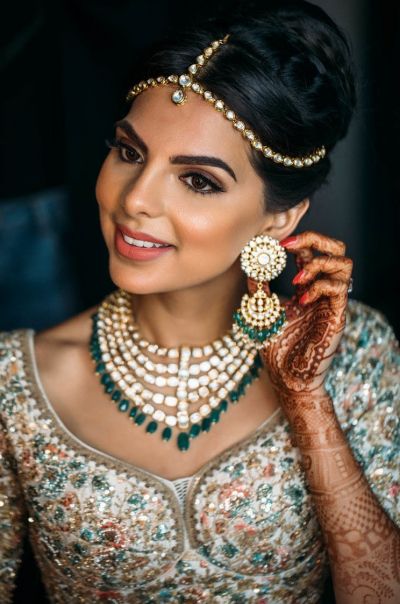 Image via DotDusk Studios★ 5
While giving your face a classy look, it is minimal and a perfect choice for all your brides with a heart-shaped face. It is an effortless piece of jewelry that is unique and pleasant to the eyes.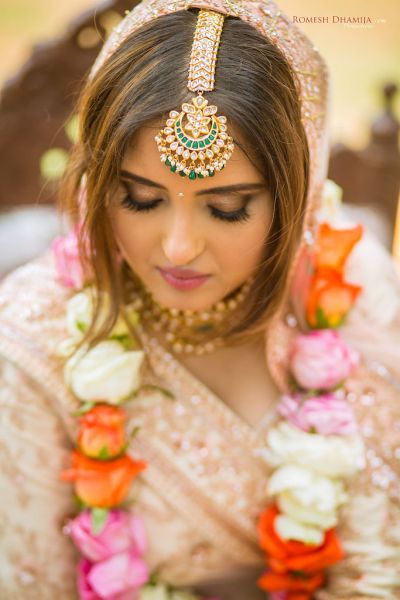 Image via Romesh Dhamija Photography★ 5
Diamond cut face
Diamond cut face is angular and your cheekbones are a standout feature! The aim with maang tikka here is to not take the spotlight away from your cheekbones and highlight your face in the best possible way. 
If a large forehead is your concern, this large center maang tikka design has got you covered! With a single chain and maang tikka being in the center, it highlights your makeup and makes your bridal look stand out.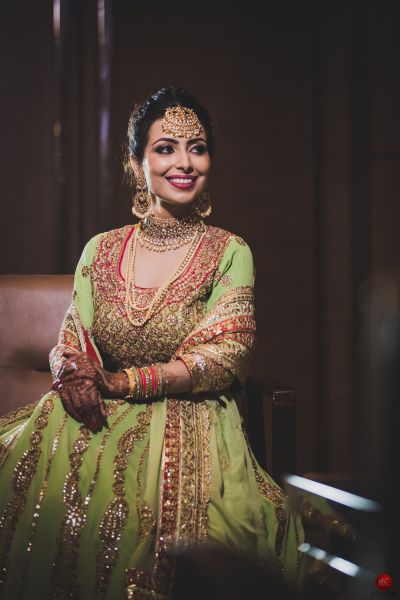 Image via Artcapture Productions★ 4.5
Side jhoomars work well for brides with a diamond cut face. It flaunts your favorite facial feature - the cheekbones and goes well with any hairstyle that you choose to don on your wedding day! It's a perfect blend of glamour and ethnicity!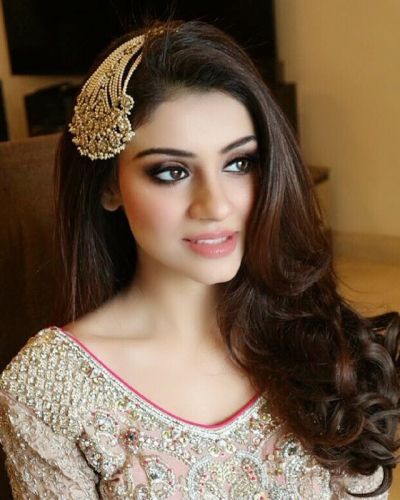 Image via Ablaze by Simran Takkar★ 4.9
This glamorous style, called the Borla, has made it to many movies and indeed gives a royal ethnic touch to your bridal outfit. If you are a bride inspired by Bollywood, this can be your go-to maang tikka design.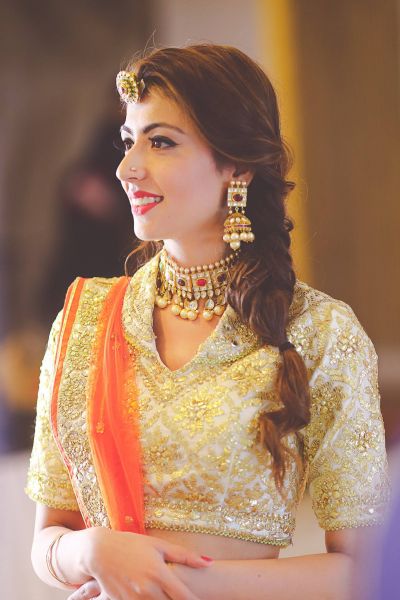 Image via @ArjunsTrystWithCamera
Tell us your face shape in comments below and we'll help you choose the perfect maang tikka design!