Bridal Face Masks - Do's and Don'ts Plus Recommendations From Dermatologists!
BY Apoorva | 20 Nov, 2018 | 3090 views | 6 min read
Do you love sheet masks as much as we do? We bet you do! But if you are considering sheet masks as the only thing to use as a part of your bridal skincare, maybe you should just read on! Because bridal skincare goes beyond just sheet masks. With the wedding season upon us, it's time for those last minute skincare tips and tricks that you need to administer! So we rounded up the best skincare experts on what are the skin secrets when it comes to bridal face masks.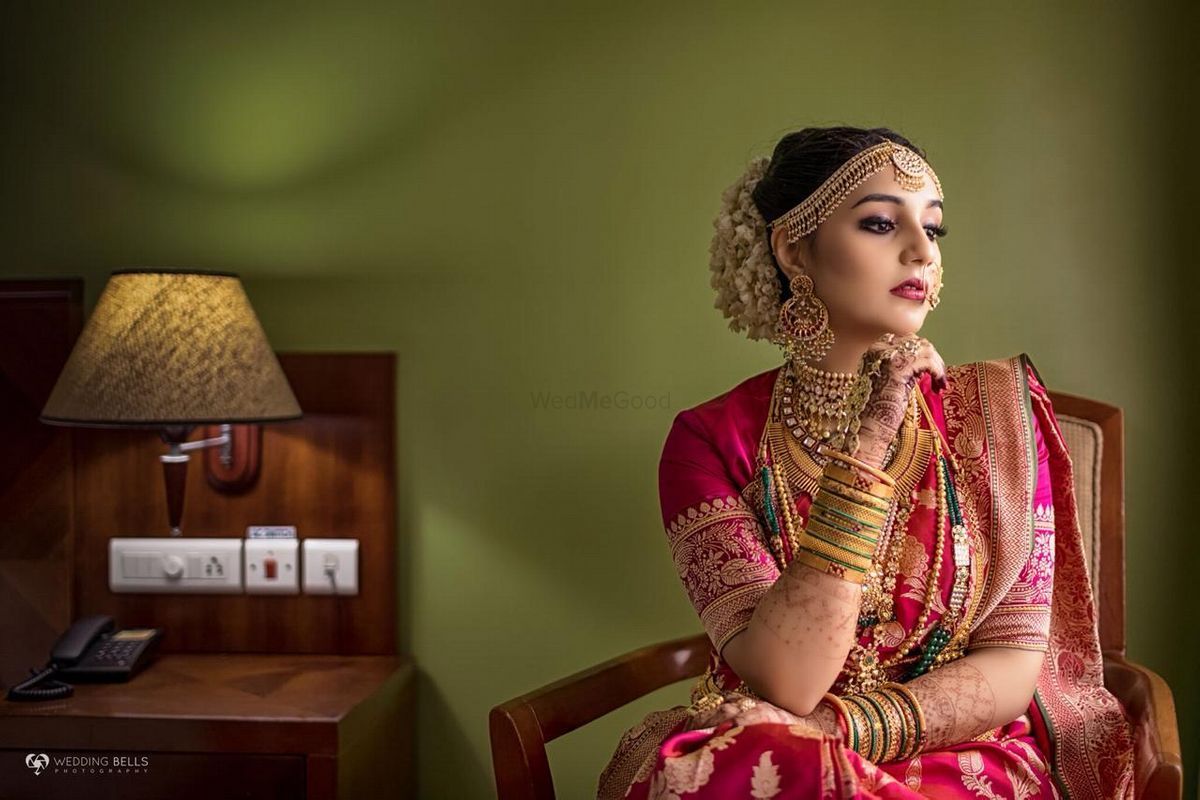 Image via Tony Makeup Artist★ 4.9
Simple Do's and Don'ts for Face Masks
Always wash your hands before you apply a mask. You don't want to transfer oils or bacteria from your hands to your face!
As with many other skin care products, when it comes to face masks, less is often more. A super-thick layer won't result in a more effective masking session.
Don't ignore overnight masks. They have great effects especially for hydrating your skin.
Don't leave masking only for special occasions. Depending on your skin type, you can mask 2-3 times a week.
Try multi-masking which is basically applying different types of masks depending upon what area of skin you want to target. Works wonders for combination skin.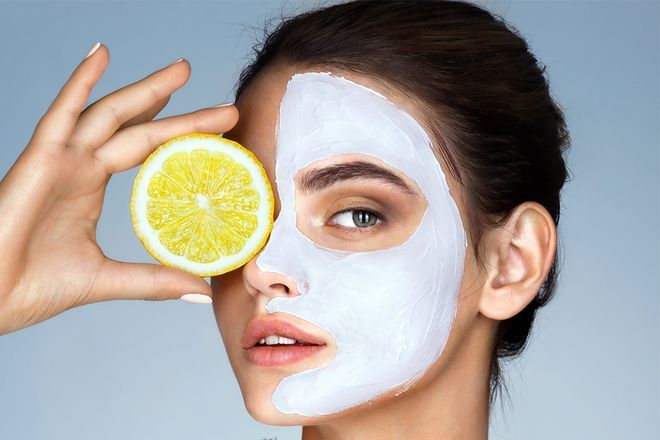 I usually recommend using an algae peel off face mask which tends to perfectly hug the facial contour for better penetration of active ingredients. Closer to the wedding I advise brides to use masks containing Hyaluronic Acid, Vit C and arbutin to brighten and hydrate the skin. Charcoal masks and exfoliating masks are better used much before the D day to help target the blemishes and help make the skin squeaky clean.
Don'ts:
Don't use a face mask if your skin is irritated, inflamed or super dry.
Don't keep a rinse off mask applied for longer than as advice it may unnecessary dry and dehydrate the skin
Avoid using a multani mitti mask on a super dry skin
Don't expect masking to completely treat your acne. Active acne requires medical treatment.
Dos:
Apply the mask to a clean face and after masking apply a serum or moisturiser
Sheet masks are an addition to your skincare not a replacement for it. You still need to use a good cleanser, moisturiser, serum and sunscreen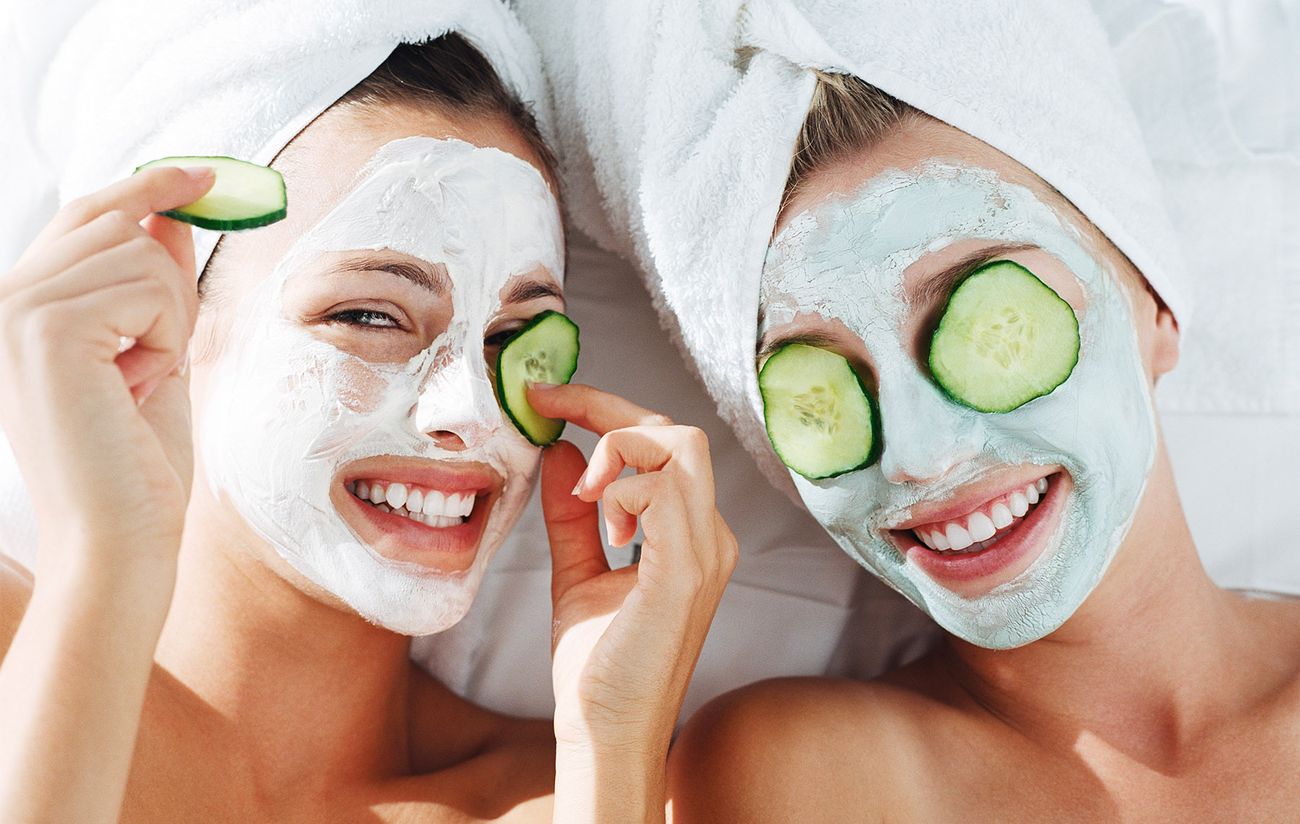 Every bride deserves to look like a princess on her D-day. Not only her outfit and makeup needs to look perfect but her skin has to be flawless and naturally glowing to stand out on her big day.
So, here are some 'must follow' do's & don'ts for all the lovely brides to fetch great results with the right face mask for their skin.
Face mask must be preceded by exfoliation because a mask should always be applied on clean skin.
The right time to remove a mask is immediately after it dries off especially if you are using a mud or clay pack. If you delay removing the mask it will cause excessive dryness and further clog the pores.
Do not try any home remedies which are new to your skin. Depending on your skin type (dry, oily or combination) some face masks will work for you and some won't. For e.g. mud & clay masks will be perfect for oily skin as it controls the oil(sebum) production but if people with dry skin use these masks it can cause irritation and redness.
The brides-to-be with dry and sensitive skin can opt for hydrating masks. Skin hydration is very important to make your skin glow. The simplest and easiest way to keep your skin supple is using natural oils like coconut and olive oil masks. You can look for collagen and hyaluronic acid ingredients while choosing a face mask to enhance the skin quality and glow.
For the lovely ladies with a combination skin gel based masks such as aloe vera works wonders as it imparts just the right amount of moisture to your skin.
We create customized treatment packages for our beautiful brides-to-be because every skin is different and therefore demands a unique treatment plan. Stay blessed & beautiful!
Facemasks work great to give you a lovely glow, hydrate your skin and give you cleaner clearer skin. The most popular facemask types right now are sheet masks, gel masks, cream masks and clay masks. You should pick the ideal mask for you based on your skin type and skin's needs.
Ingredients to look for:
For dull skin – Look for brightening ingredients like niacinamide, idebenone, glycolic, vitamin C, gold extract, etc.
For dry tired skin – If you want to give your tired looking skin a quick boost of hydration look for good hydrating ingredients like hyaluronic acid, aloe, green tea, collagen, etc.
For oily or acne prone skin – These are tricky to pick, you want some hydration but at the same time, too hydrating masks could also block your pores and increase your acne. For anti-acne masks, look for ingredients like charcoal, spirulina, tea tree extract, salicylic acid, glycolic, etc.
Anti-aging masks – For masks that hydrate and reduce the appearance fine lines, look for ingredients like collagen, vitamin C, idebenone, gold dust, retinol, etc.
Sensitive skin – If you have extremely sensitive and irritable skin, some ingredients in face masks could irritate your skin. Those with sensitive skin need to opt for masks which are gentler on their skin, not heavily fragranced and with calming ingredients like snail mucin, spirulina, aloe vera, etc.
Always remember that while face masks are a great home care option, I would not expect them to give you miraculous results. The result you see after an at-home mask session will never match up to the results after a facial or clean-up. At home masks work better if you use them for maintenance to complement your facials, clean-ups or other in-clinic facial treatments, rather than a substitute for treatments. Also make sure you look for the right ingredients in your mask and only pick a mask based on your skin type. If you use a drying clay mask for dry skin or an excessively hydrating mask for oily skin, you could be doing more damage to your skin than improving it.  So make sure you understand you skin type, your concern and consult your skin doctor before trying out any new masks.