8 Bridal Makeup Apps That'll Make Your Life Stress-Free!!
BY Soha | 24 May, 2019 | 13139 views | 10 min read
WE KNOW WHAT YOU HAVE BEEN UP TO- we know you have been searching for makeup artists for your big day. Well, you're not the only one!
Whether it's a wedding in the family, or your own wedding, finding the right Indian makeup artist is super stressful and also super important! After all, a good artist can make or break your look at the dab of a brush! Multiple visits to your makeup artist in a packed schedule right before the wedding; well, that can be difficult. What if we told you you could try your looks out on your phone? Nope, we aren't kidding!
Time to use your phone for the right things now, gurll! The internet is a fun place and you'll find countless apps that you can use to make your life easier. Including deciding upon your makeup looks! Confused? Fret not! We made a list of bridal makeup apps that will do the trick for you just right! But first, lets look at a few other things!
Why Do You Need Bridal Makeup Apps?
We are sure an image instantly crops up in your head every time you think of yourself as a bride. Now now, don't lie! So, have you decided if you want to be a glam bride or a minimal one? Will you wear falsies or not? How about a dramatic eye-shadow or a subtle gradient? Well, Indian makeup looks for a bride are tricky and these are decisions that cannot be left for the final day!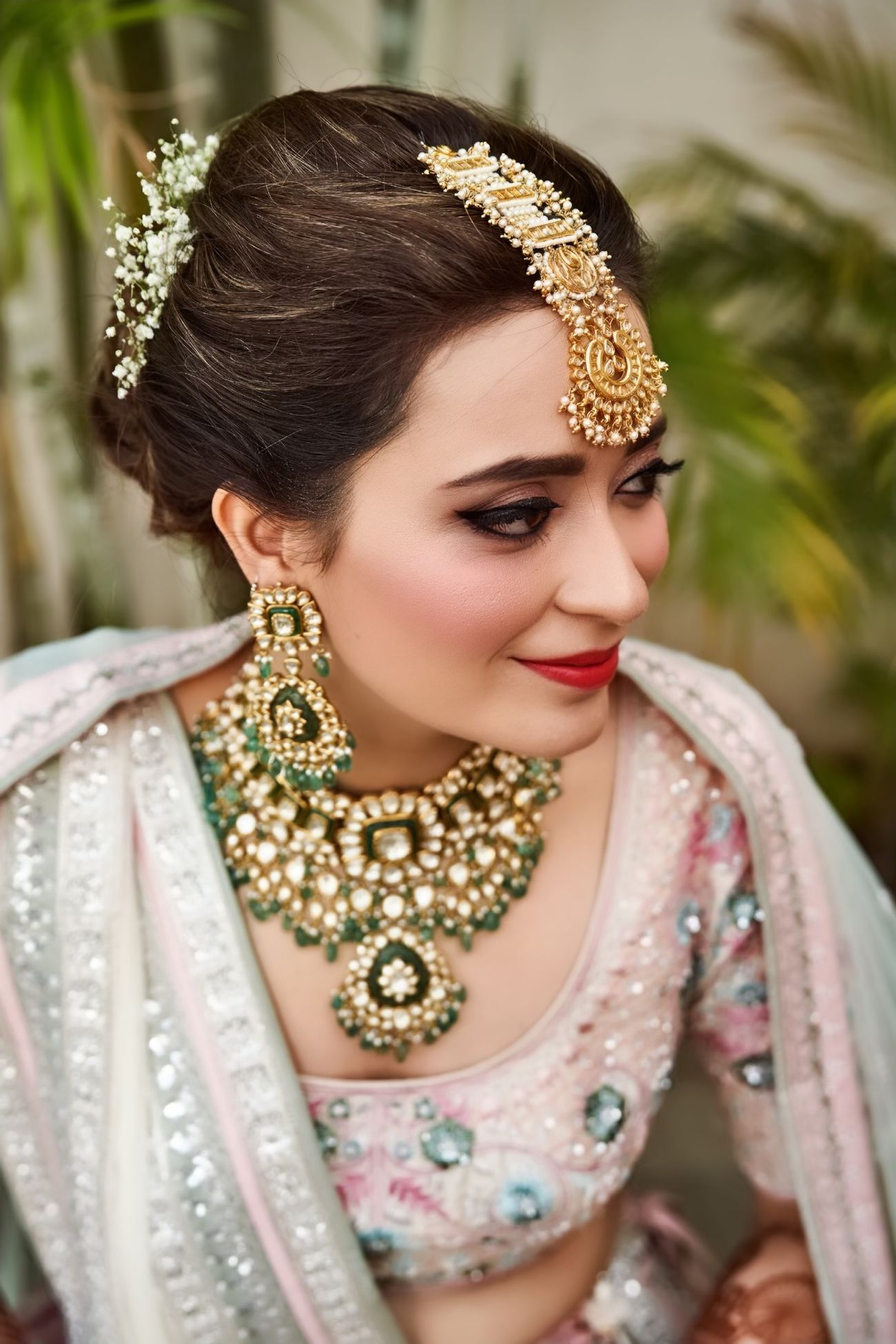 So what's going to help? Yep, a makeup trial! Trust us, a major chunk of your nervousness will vanish overnight when you get a rough idea of what you'll look like on your big day. But what if one trial isn't enough to know if you should wear a bold lip shade or a nude one? Umm... You won't be the first one to worry about that, TBH. But, multiple trials would mean taking out time from your schedule for regular visits to your makeup artist, along with the additional costs involved.
But we have a hack!
Allow us to introduce you to Bridal Makeup Apps. All you need is a functional mobile phone with a decent internet connection. A quick tap on your mobile, complete your bridal makeup app download and start experimenting with your looks. From makeup, to hairstyles and even nail art, you can experiment with everything under the sky and see what suits you best for your big day!
Bridal Makeups Apps Are Best For You If-
You're one of those who love to do their makeup on their own. It's important to know the right products, shades and colors before you finalize your look
You're not sure of the colors that would love good on you. Will a nude eye-shadow match your candy pink lehenga or a shimmer one?
You are constantly looking to try new makeup looks and hairstyles.
You're getting married soon, and want to see what'll look good on you and what won't.
You're a soon to be bride with a time crunch, who cannot go for multiple makeup trials in search of the perfect one.
Bridal makeup app downloads won't take long, and setups are easy. A few swift taps and you're ready to roll!
Let us not waste time any further and tell you about our best picks!
1. Lakme Makeup Pro
"Where your camera becomes your mirror & Lakme Makeup Pro, your makeup stylist" - that's what made us click! Now who wouldn't want Lakme experts to help style them for their wedding!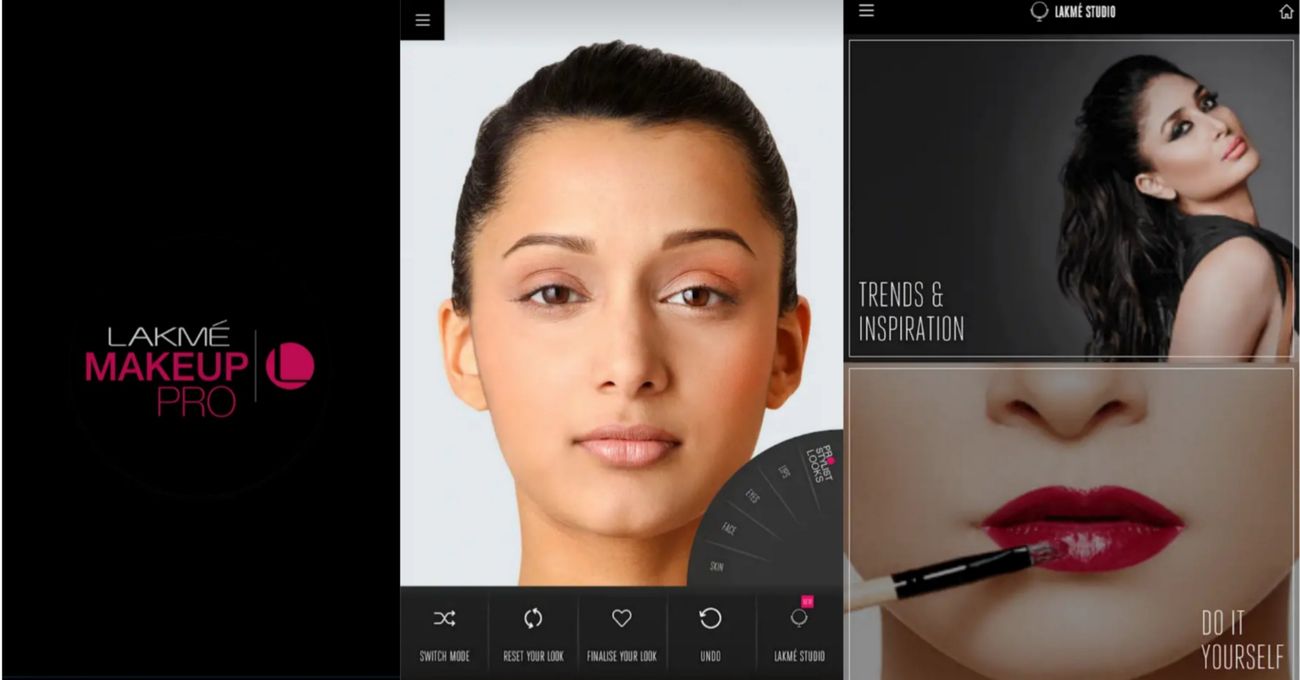 This Indian makeup app allows you a free makeup trial, all while sitting at home! Who says we are kidding? Not every skin is same, and shades and colors that work for one bride may not work for another. Plus, you'll have to match them to your outfit color, too! Lakme Makeup Pro lets you test how each Lakme product you choose will look on your skin tone. Whether you're thinking of wearing the same smokey eye as Kareena in the Tareefan song, or go for Alia's subtle bridal look from Raazi, all you have to do is click a picture of yourself and then experiment with your favorite Lakme products to see if they look nice on you. Choosing the right shade of lipstick and eye-shadows, and even the perfect base for your skin was never this easy!
You can also try their signature Pro-Stylist looks recommended by Lakme makeup experts.  Choose from over 100 real-life cosmetic shades, and 75+ Pro stylist looks- now that's what is called being spoiled for options!
WMG Says- Your very own, virtual makeup artist!
2. Perfect365
Want to check if a bold burgundy lip-shade will suit your metallic lehenga, or should you wear a matte nude color? Trying new looks for your functions was never this easy! With Perfect 365, you can customize your personal style by experimenting with more than 20 makeup and beauty tools to see how these products will look on you. The perfect shade of eye-shadows, lipsticks, liners and more, now just a tap away! Now find your perfect makeup looks and save those pictures so your makeup artist can replicate the same for your wedding!  Well, there's something else that this stylist can do for you- daily makeup tips, along with beauty and fashion product recommendations exclusively for you!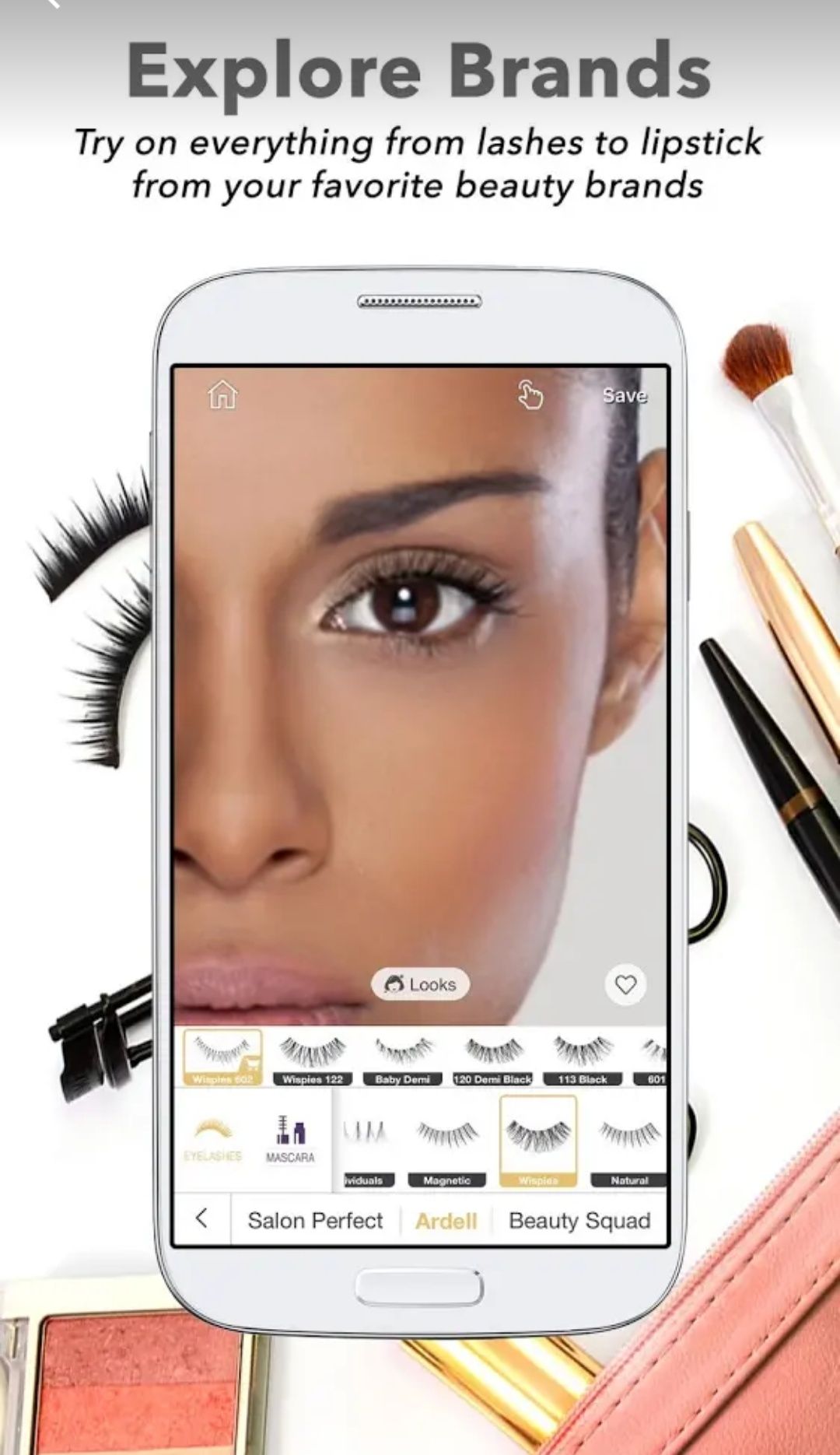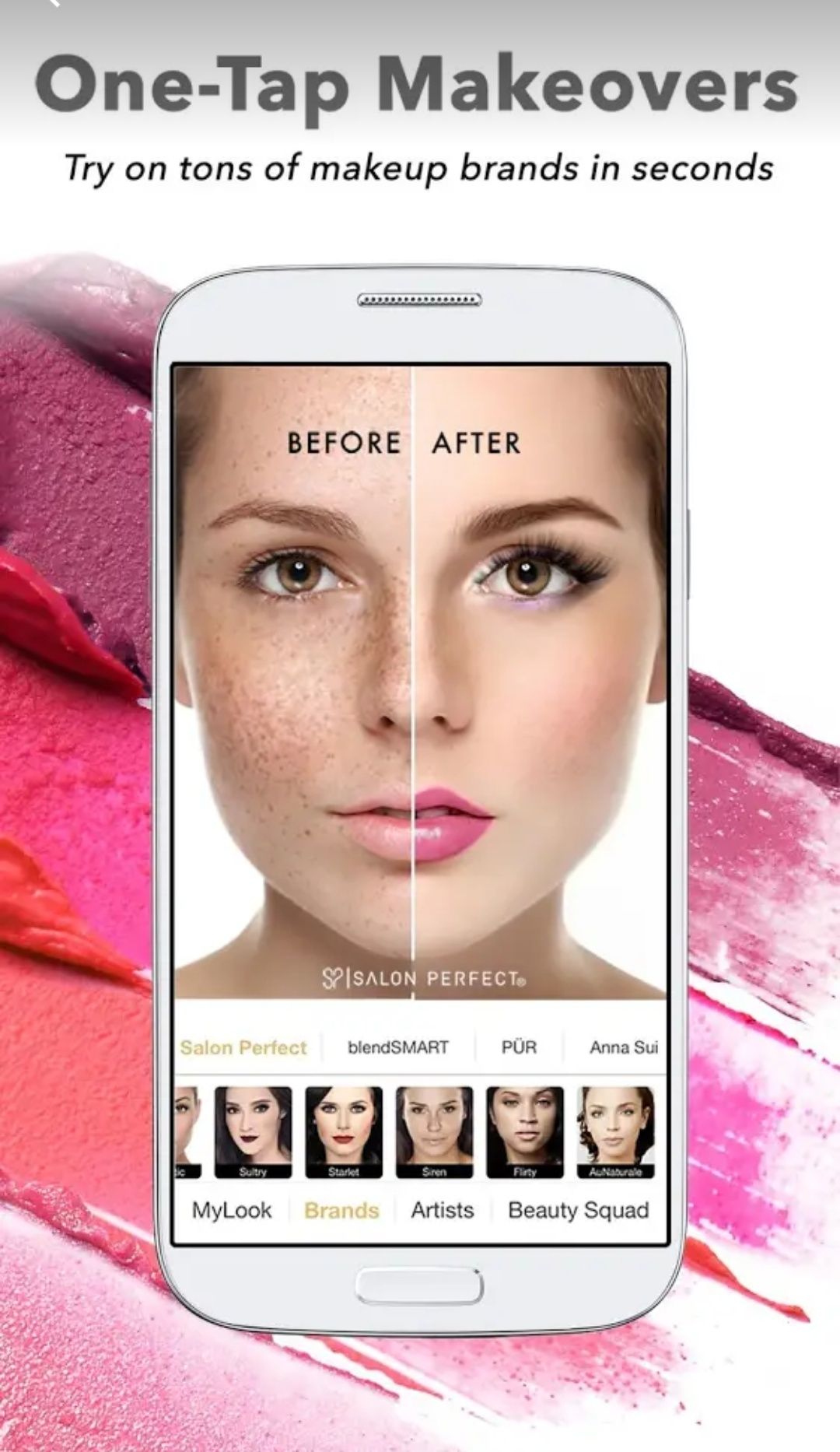 WMG Says- A pocket-friendly stylist for 365 days of the year!
3. YouCam
Digital makeovers at the tap of a button- it's as easy as that! There's so much that YouCam do, it's difficult to keep a count! Apart from being able to experience and try the best beauty products in different shades and styles, the app also helps find the best eyebrow style for your face with realistic AR tryouts. That's not all! You'll find an in-built skincare analysis and skin diary that will help you analyse how healthy your skin is within seconds! Treating your target areas made 10x simpler, what say? We know we've all been lusting over Millie Bobby Brown's short bob, but a haircut right before the wedding? You can try and see what it'll look like with YouCam's super-accurate face detection feature!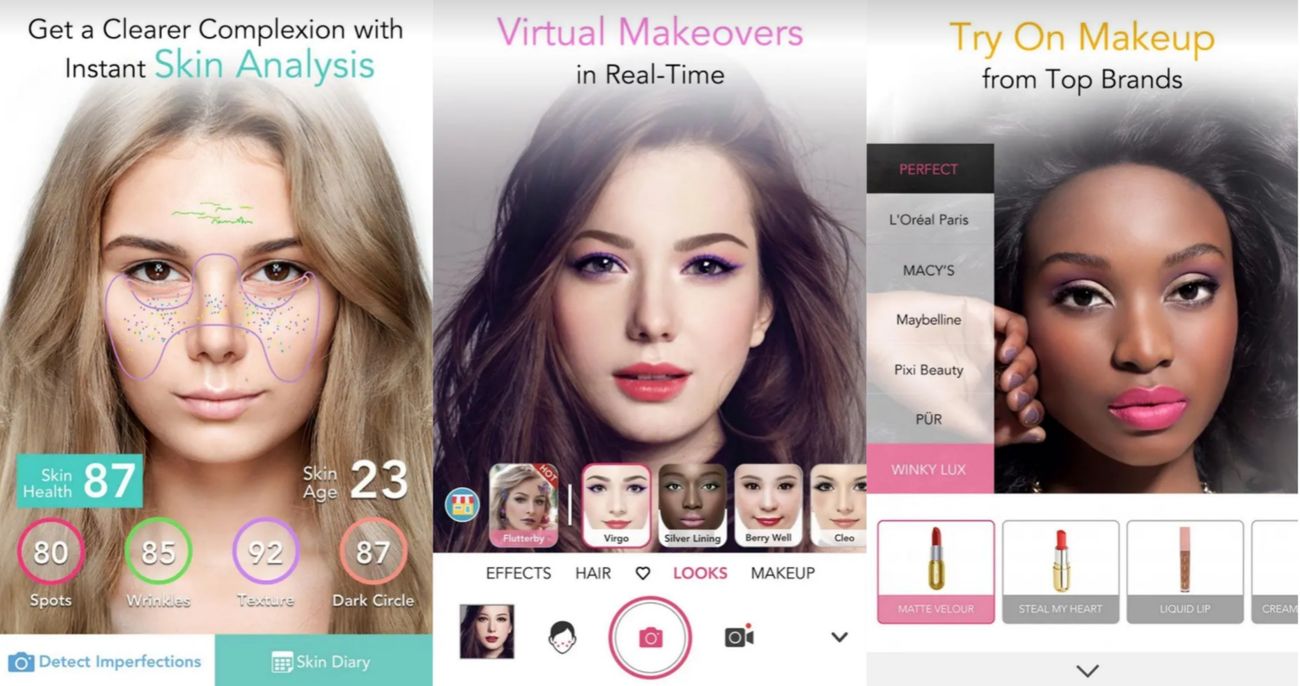 WMG Says- There's so much that YouCam can do, we're wondering if you really even need anything else.
4. Oriflame Makeup Wizard
No more smudging products on the back of your hand. With Oriflame Makeup Wizard, you can virtually try Oriflame's THE ONE range of cosmetics and know in real time how your chosen mascara, eye-shadow, or even lip-color will look on you! But wait, there's more! Once you have finalized what products look the best on you, just add them to your shopping carts and buy them directly from Oriflame's website! You know what that means? No more makeup trials. Because you'd know what colors and shades will match your style and outfit!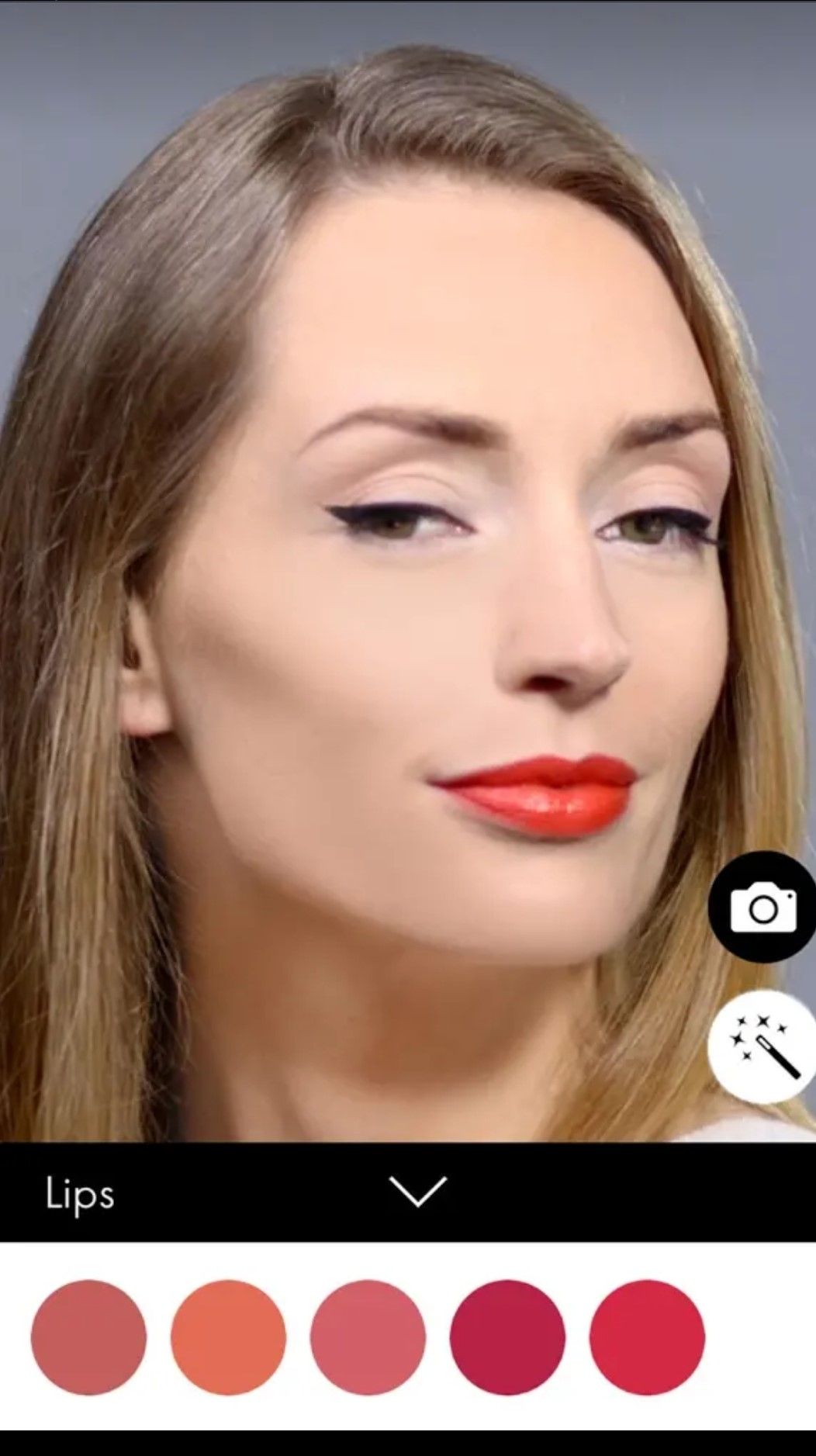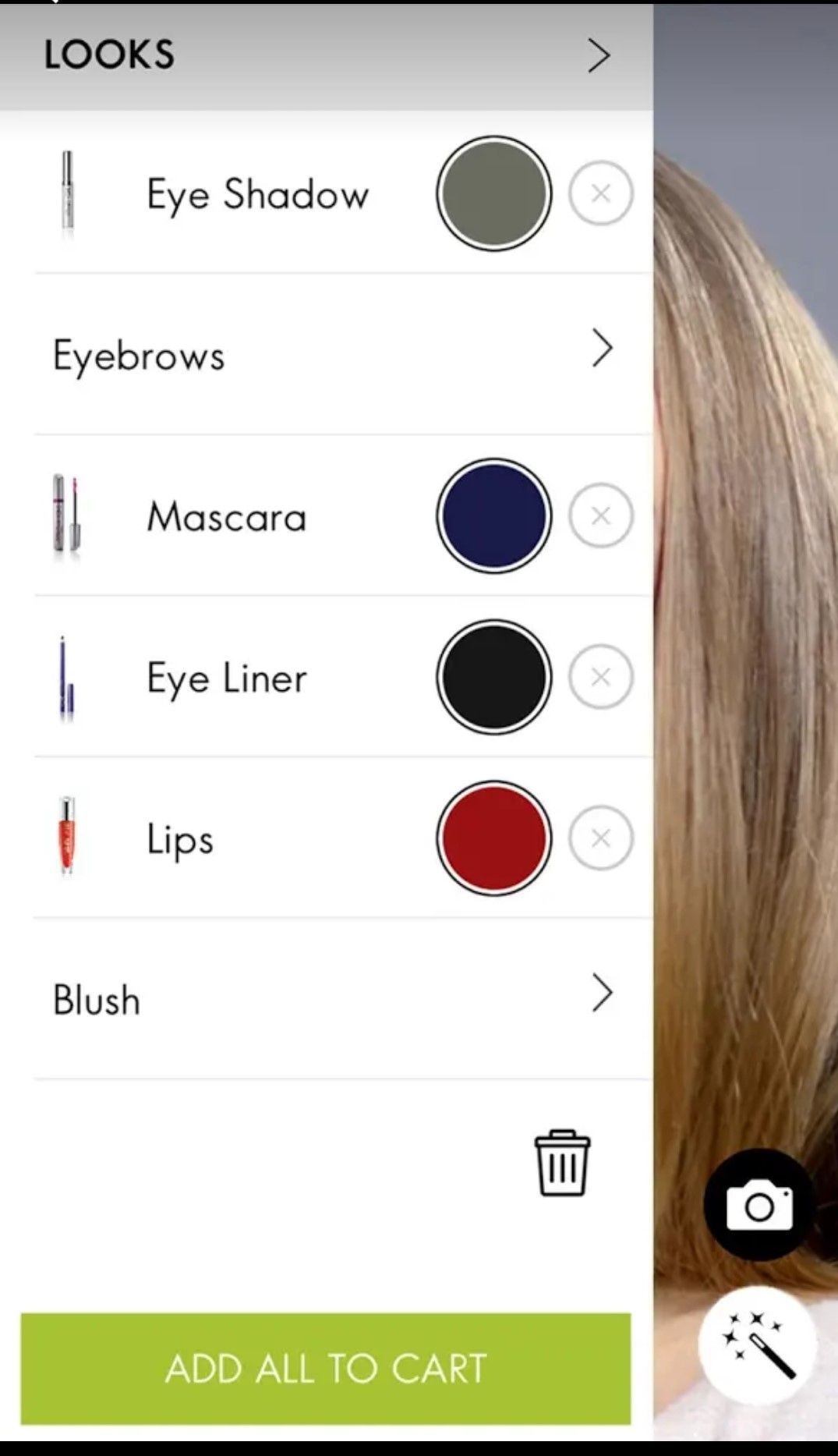 WMG Says- Revolutionary! Really.
5. Skin Match
Whether it's your favorite cousin's wedding or your own, wedding madness can mean months of running in and out of shops in the heat, irregular eating schedules, and negligence of your skin. Add onto that a whole lot of stress. Wait, is that a zit!?? That's not all, a wedding will also mean long hours of wearing layers of makeup. Girls, don't let an upcoming wedding take a toll on your skin, and that's what Skin Match helps you with. The app hosts good, useful skincare information by Korean experts that comes in handy when you're planning to wear makeup for long hours.  Along with that, it allows you to analyse a complete list of ingredients in your cosmetics so you know nothing harmful is reaching your skin!
Here's what we think you can use this for- Before your makeup appointment, use Skin Match to search and check if the products you'll use are suitable for your skin type. Look for them by brands, age, skin type or even formulation!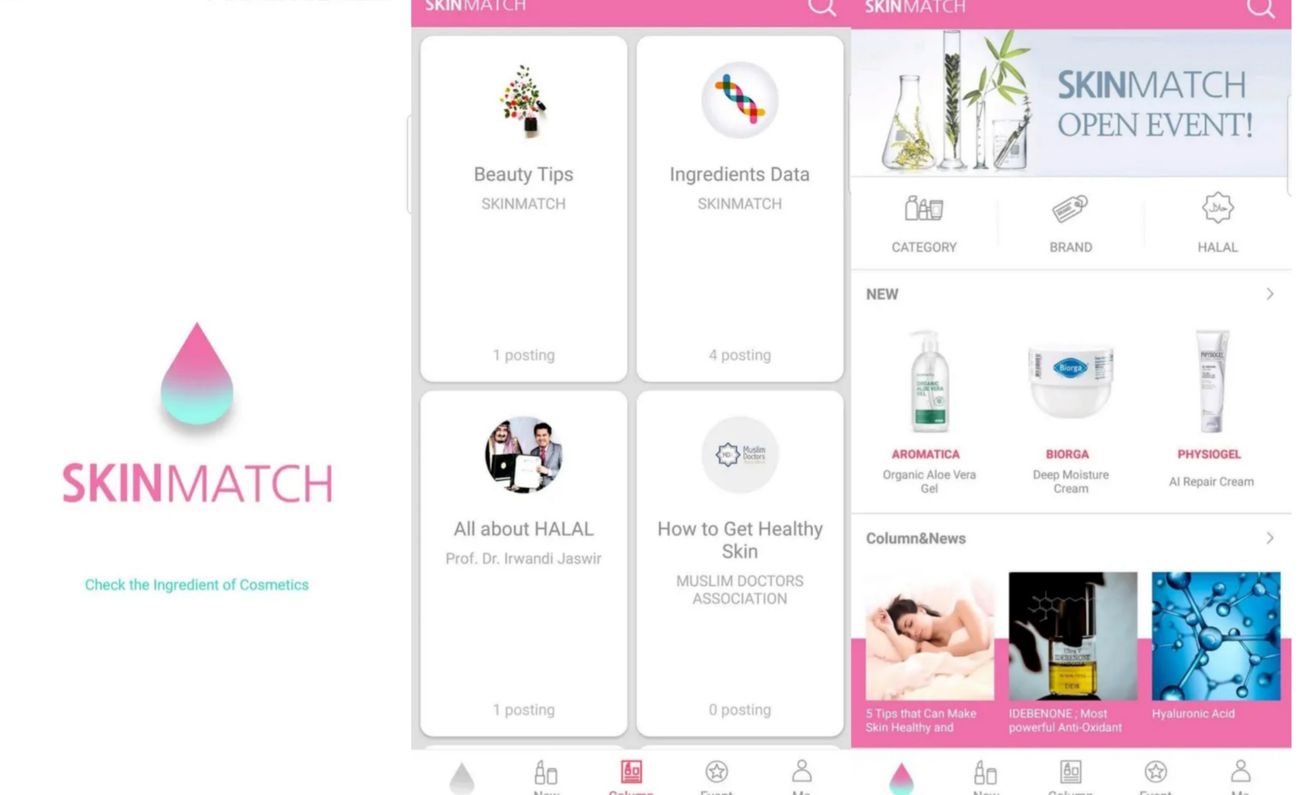 WMG Says- You're just a few taps away from your perfect skincare routine!
Available on Android 
6. Virtual Makeup
Well, technology has surely taken over every aspect of our life, then why not the beauty industry? Virtual makeup does exactly that- makes you try makeup virtually using AR technology. The precise facial tracking and photo-realistic simulations will allow you a more realistic makeup try-on experience, almost like a live video. Making a hair and makeup choice ahead of your wedding week? Well, we have you sorted! While we can't promise an exact, 100% success, it'll help you see what the final look with your chosen makeup products will be.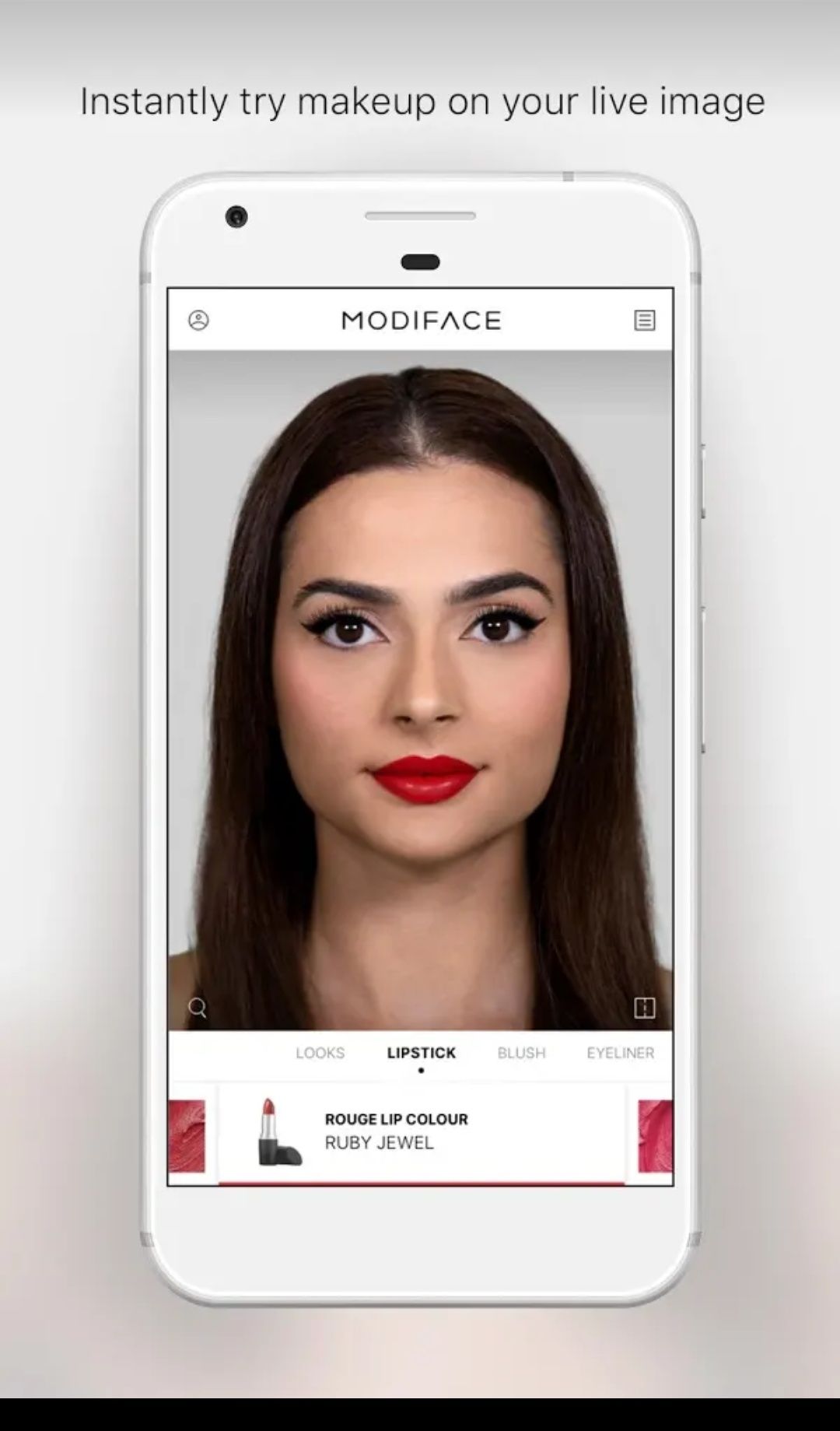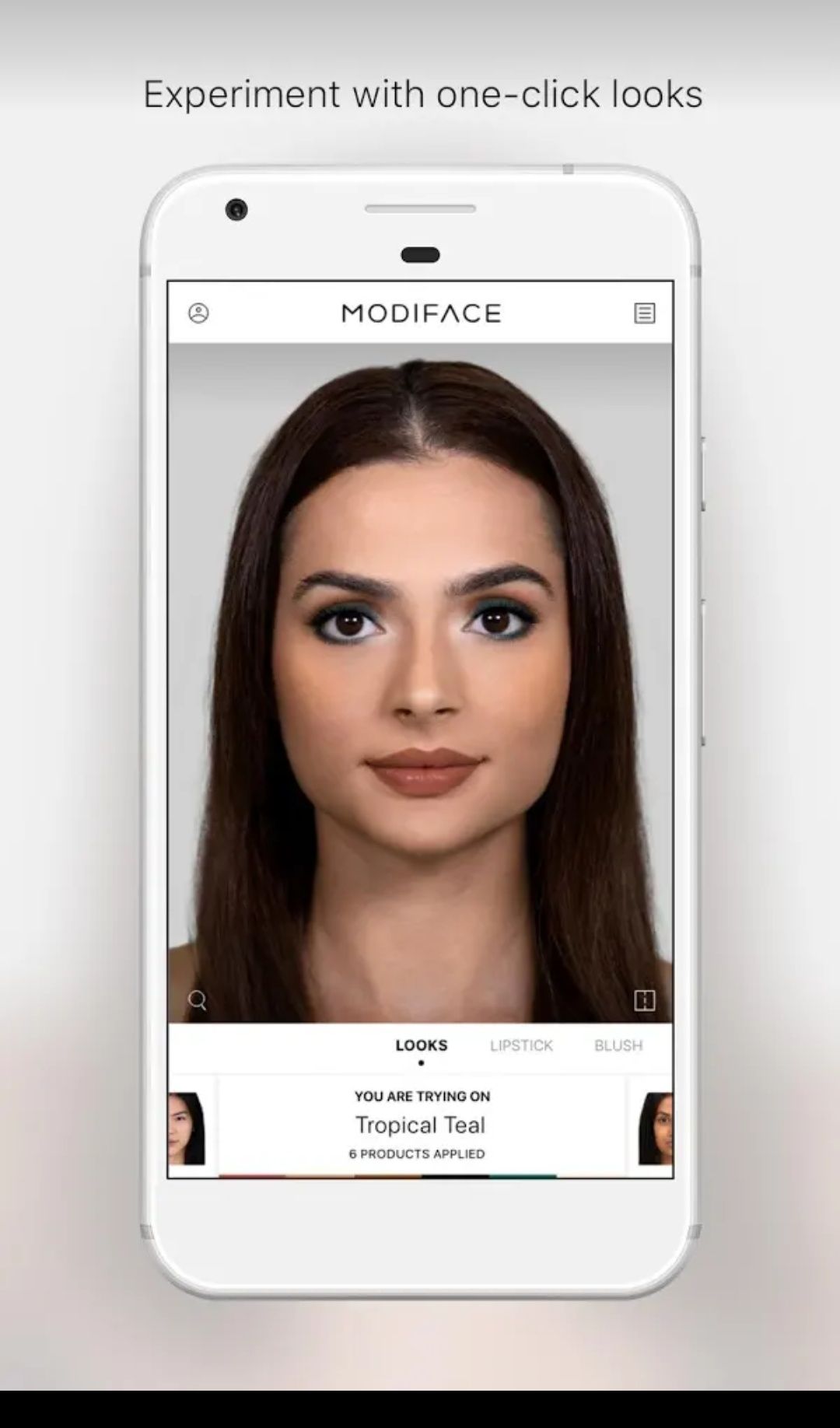 WMG Says- The AR-technology makes it real time effective!
Available on Android
7. Find My Shade
This one's for the girls who want to do their makeup on their own, at home. To look your best, you need to know the right products for your skin type! Find My Shade will help you buy products that will work best with your skin tone and type. All you got to do is name product from a familiar brand you've previously used and mention the color from that brand that best matched your skin tone. The app will then come up with a whole list of brands and products that'll match your skin preferences.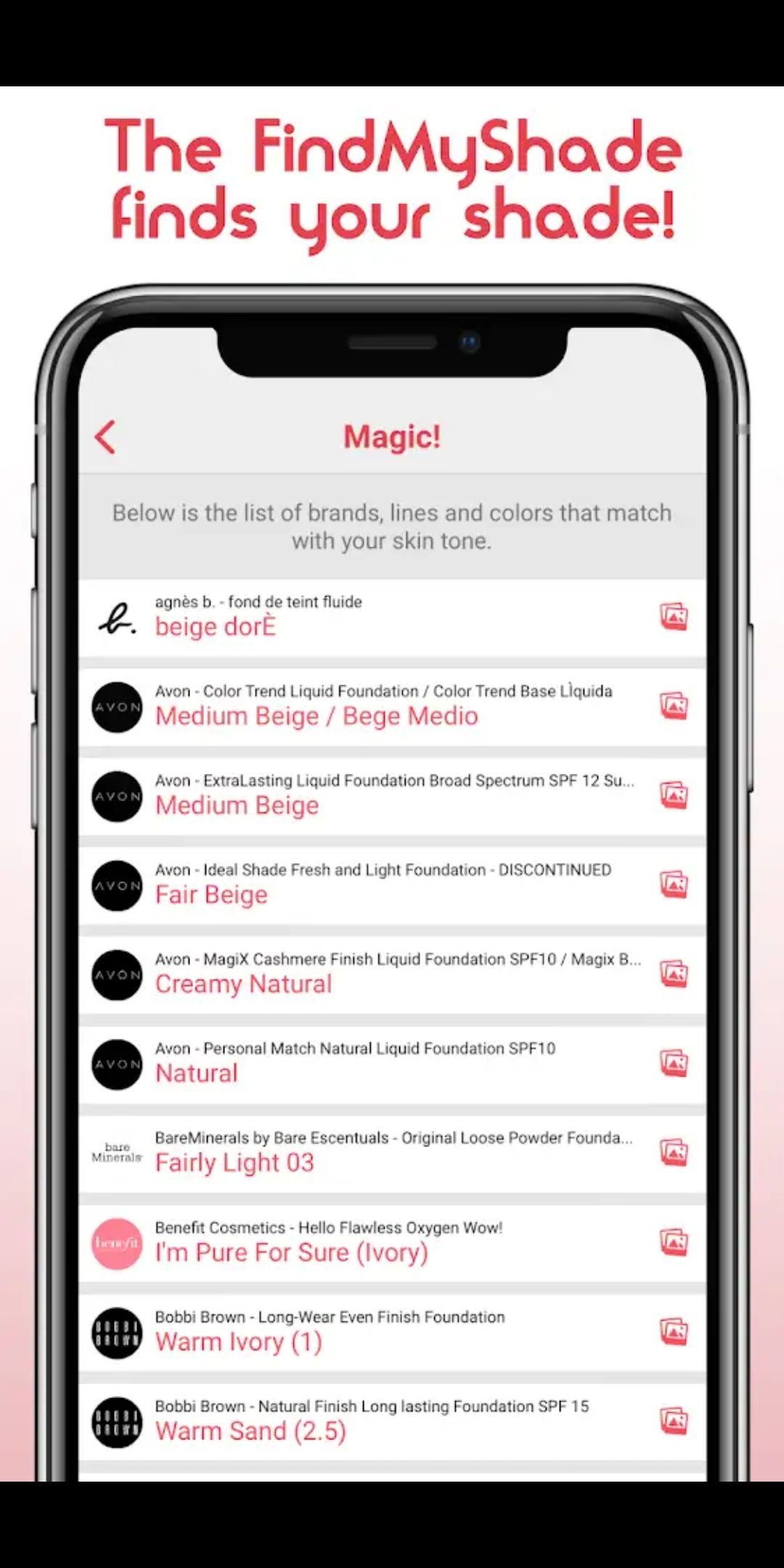 Do you already know you want to buy a L'Oreal  concealer but wondering what color will suit your skin tone? That's exactly will Find My Shade will help you with!
WMG Says- No more wondering if your makeup is the right one for your skin tone. Let Find My Shade help!
Available on Android 
8. Style My Hair
Thinking of getting a hair color? Know what it'll look like before the brush even touches you, with Style My Hair. Whether you're thinking of going red, or wondering if blonde hair will suit you, this 3D hair-coloring app with adapt to the color you choose, making it easier to decide. And no, you'll not have to freeze in a specific position to see what dramatic difference. Walk around, flip your hair- do whatever you want! And the app's 3D technology will follow your movement, making it easier to see how the hair color would look on you. And once you've chosen a color, the app will help you find a L'Oreal professional salon near you that can replicate the color.
The best part is that you don't need to upload a photo. The app will give you a split screen so you can see your before and after photos next to each other and compare!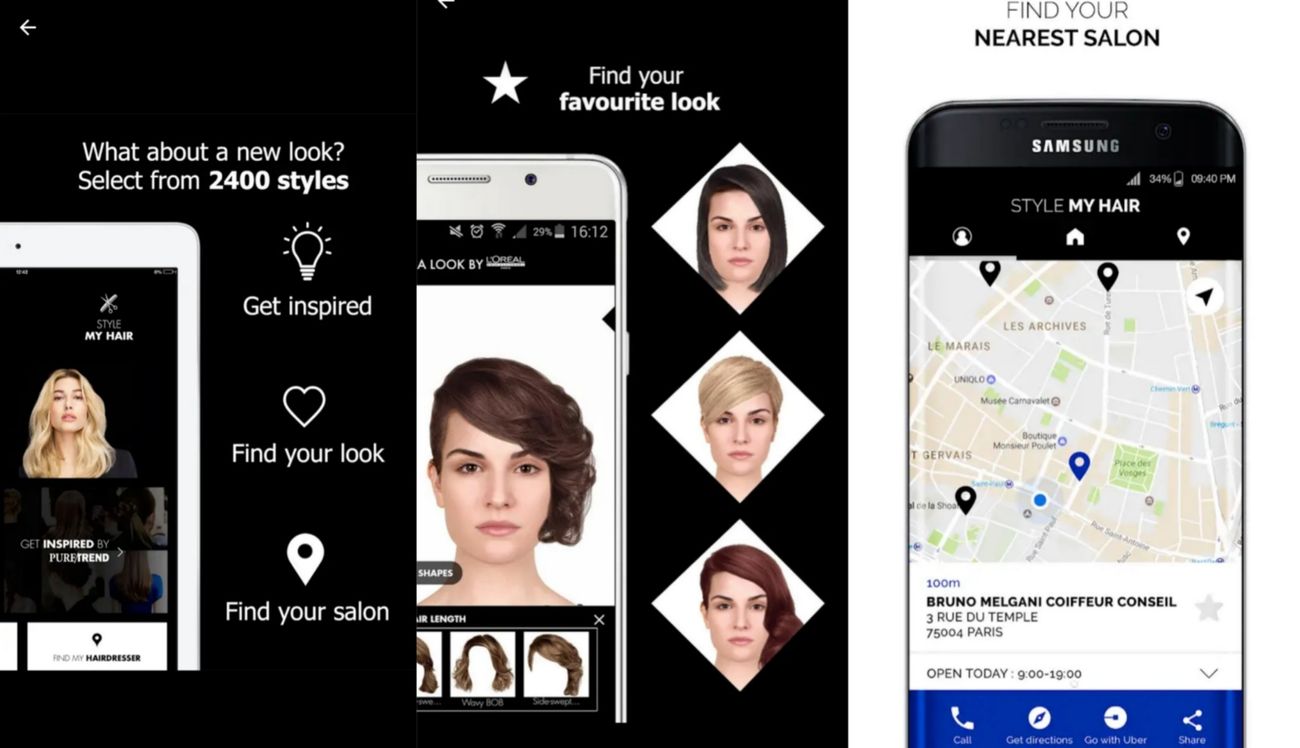 WMG Says- One stop solution to all your hair needs!
And guess we have a bonus for you!
9. WedMeGood
Of course we know you know already, but juuuuust in case you don't, let us quickly round it all up!
WedMeGood is a free and perfect guide that can help you plan your wedding from scratch, keep a check on your budget, pick your dream team of vendors and basically just make sure you enjoy every bit of your wedding planning! But that's not what brings it to our list! Do you know you can also book makeup artists in your city, and budget to doll you up for your big day via WedMeGood?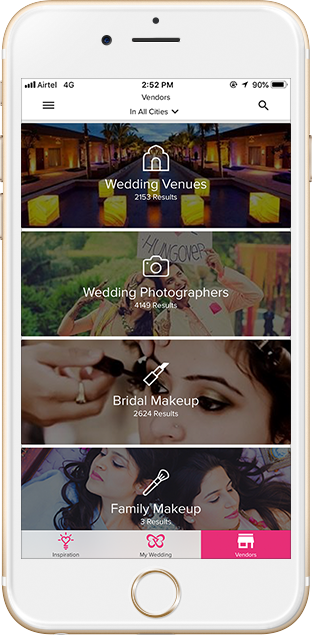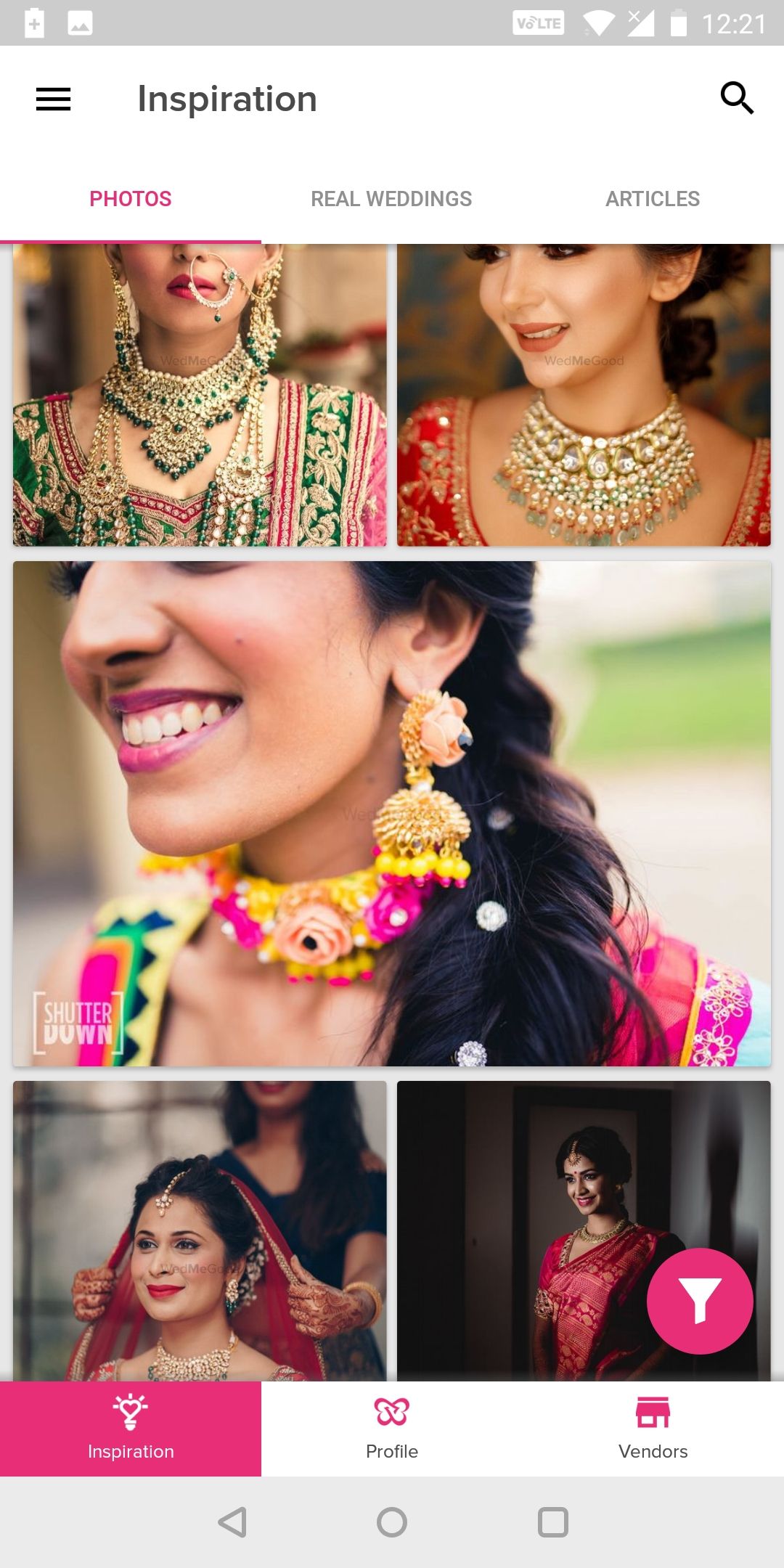 Yep, just a few clicks, and that's all! A quick search on the app can hook you up with some of the best makeup artists in your city! Use suitable filters to find artists according to your requirements- you can read what their previous clients say about them on the app, and even view their portfolios to make a better call!
Also take a moment to check out WedMeGood's family makeup services- Wedsta, where trained professionals visit your place to doll you up for your bid day! Now here's something you can book for your family members, or even yourself! After all, there'll be countless times when you'll attend your friends' and family's wedding! A girl's gotta be ready at all times! ;)
Happy browsing, till you find the one that works best for you!