Bridesmaids Carrying Signage Can Easily Take Your Bridal Entry A Notch Up
BY Garvita | 25 Feb, 2022 | 47617 views | 2 min read
But wait.. we meant 'junior bridesmaids', because what better way to ensure they're not grooving solo at the dance floor or photobombing on the wedding stage! Honestly, these having junior bridesmaids as a part of the celebration makes it super special. And as you walk down the aisle, they'll walk ahead of you, holding signage with a fun quote and adding a unique element to the whole ritual.
Also, if you don't have a junior in your squad, let your BFFs do it. In the end it's about making the heads turn with an innovative bridal entry!
Keep it simple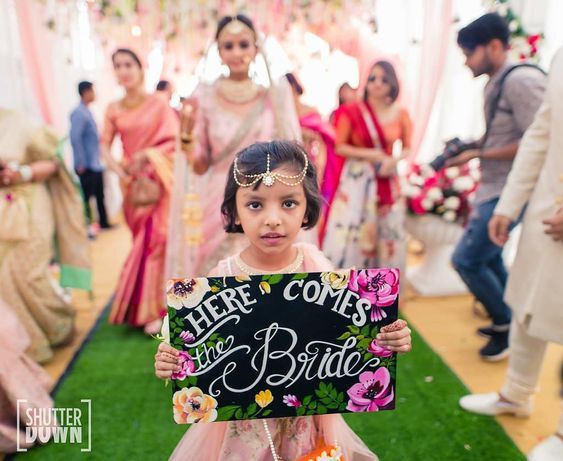 Image via Shutterdown - Lakshya Chawla
.. yet impactful! Don't wait for the DJ to play 'din shagna da' for the guests to know that it's time for bride to enter the venue.
This one with personalised vows has our heart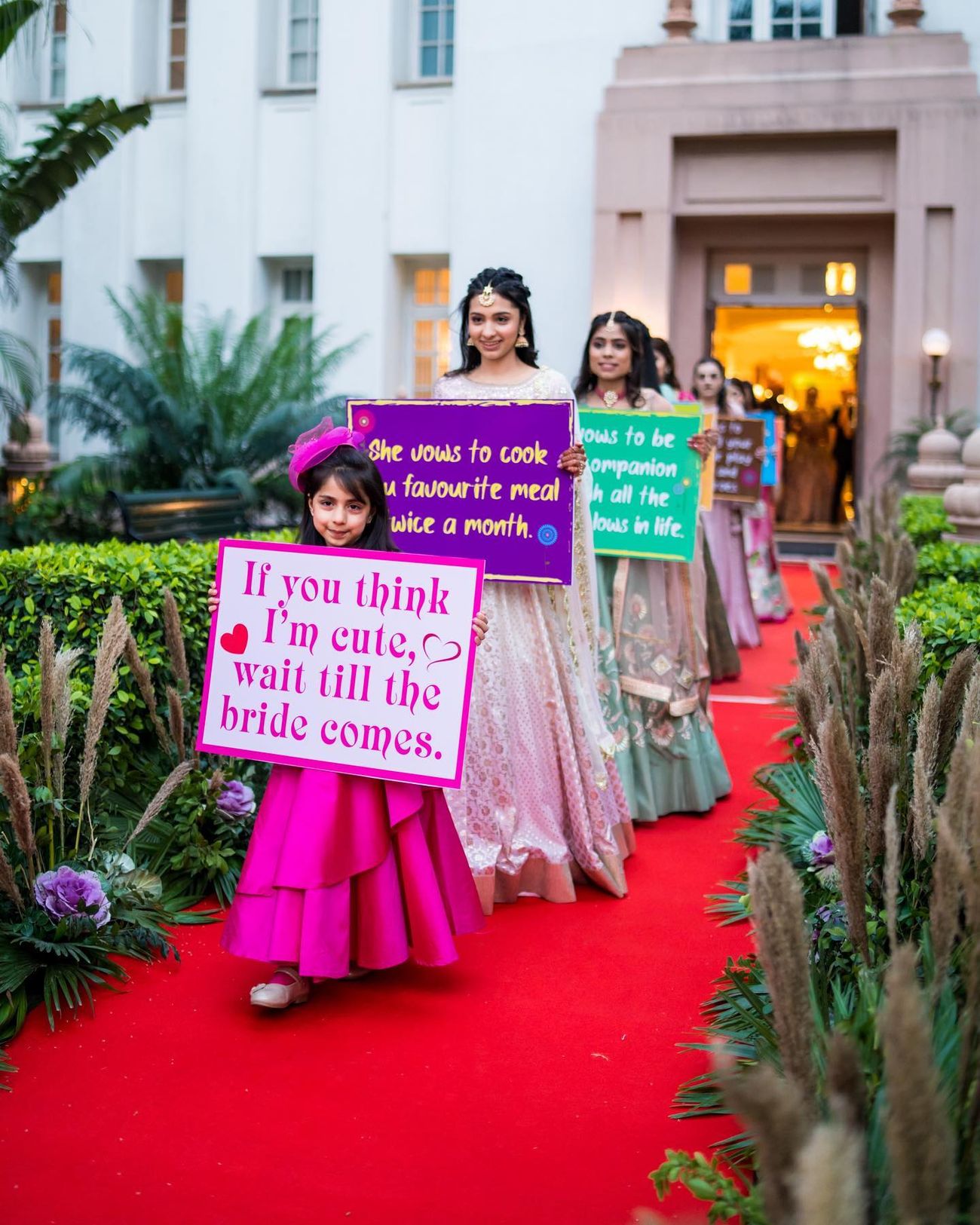 Image via Happyframes
One of the cutest 'bridal entry' signage on the internet!
Cannot do without the humour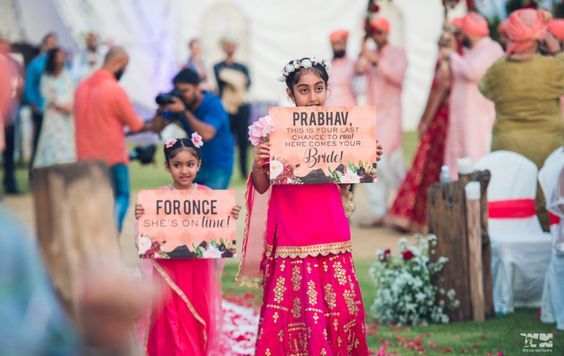 Image via WeddingNama
For once on time? Damn, this one left us in splits.
That's one squad, I wish to be a part of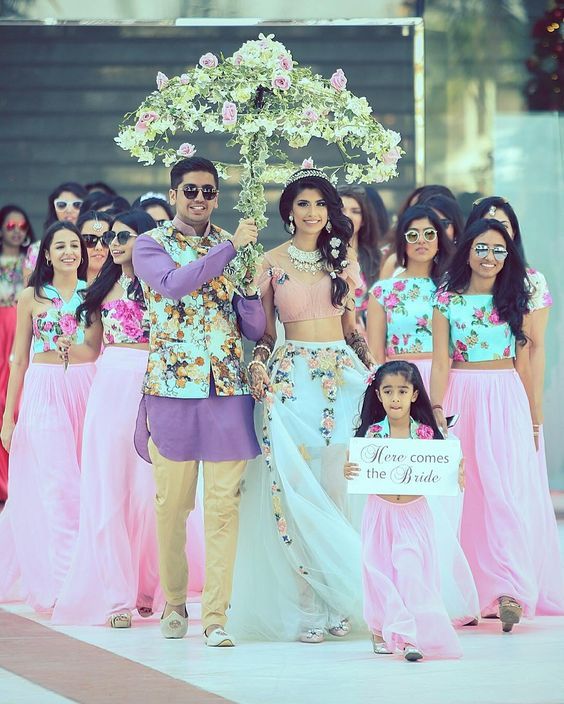 Image via roshinidaswani
Coordinated bride tribe ensembles, junior bridesmaid stealing the show with the sass and a cutesy signage; absolutely pin-worthy!
The wedding signs just got better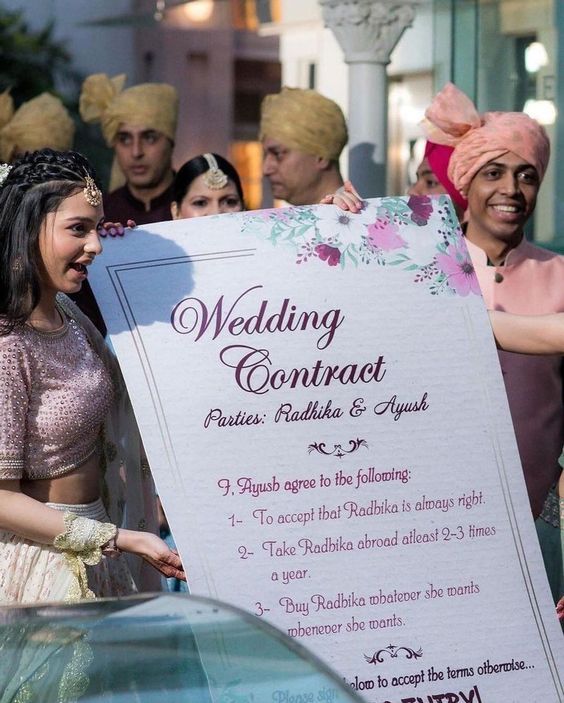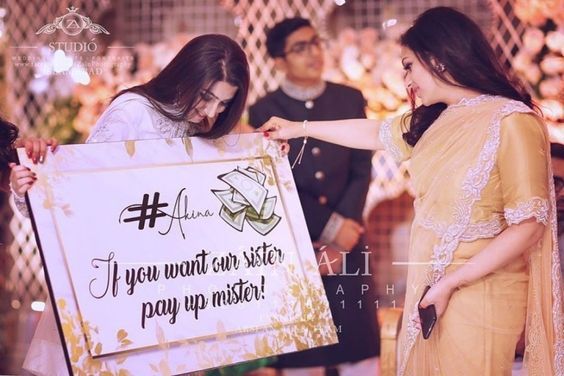 Images via Pinterest 
Verbal negotiations are a passé! Pick a quirky signage and close the deal with the groom. 
Role reversal, maybe?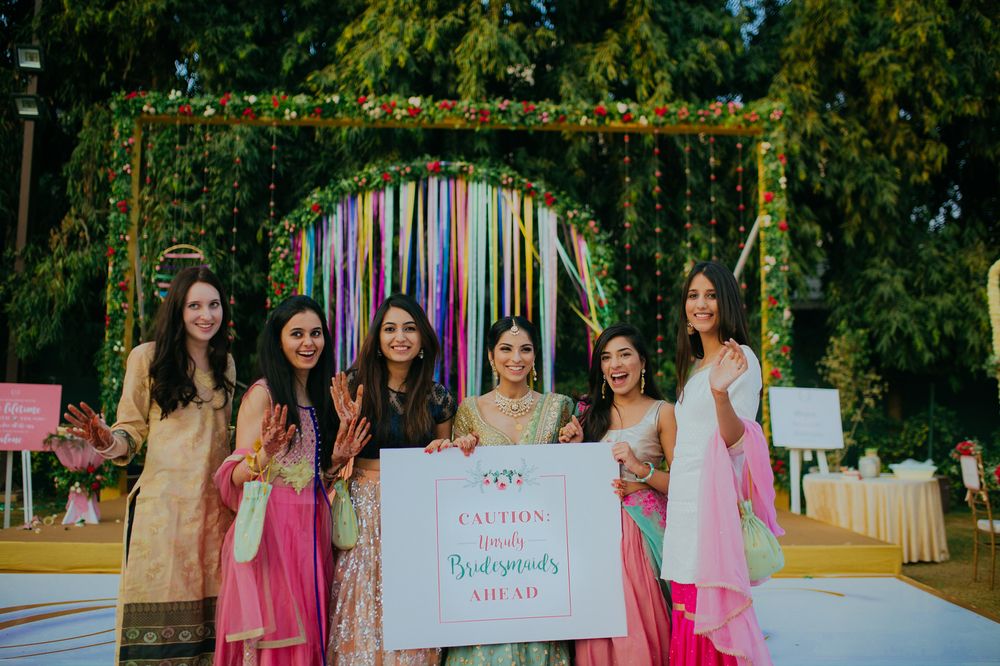 Image via Gautam & Mansha
We loved how this bride did the other way round by warning the ladkewalas about her squad.
One for the grooms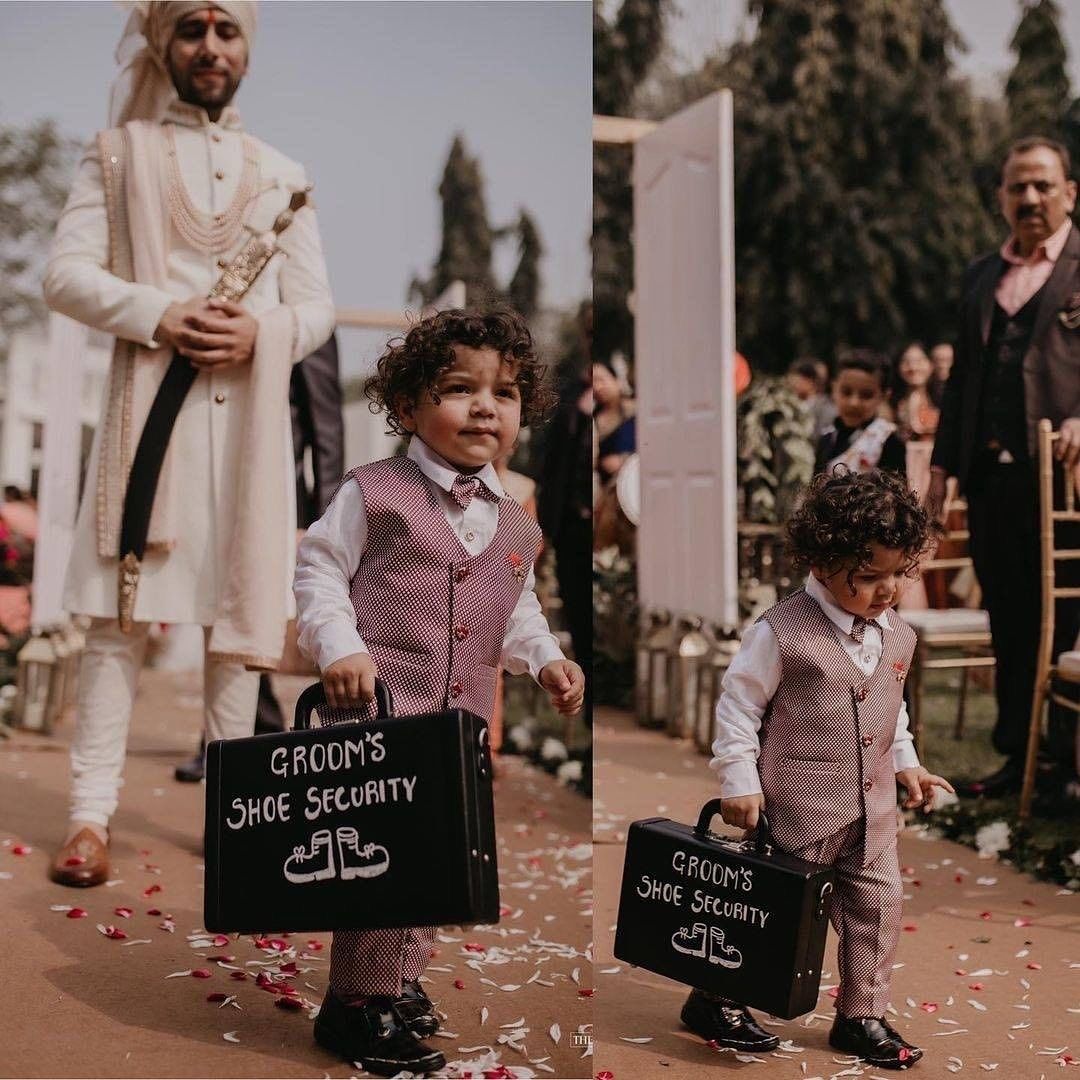 Image via The Wedding Files
Junior bridesmaids, beware! We just found your toughest (and sweetest) competition.
Like? LOVE?? Share your thoughts about this trend with us!