#BudgetBride: New Costume Jewellery Labels That Are As Budget-Friendly As They Are Awesome!
BY Sakshi Saxena | 02 Nov, 2016
Wedding imitation jewellery no longer means the cheap plasticky-tacky looking thing! The new age designs are so high quality that they look just like the real thing! We know there are a lot of you who do not see imitation jewellery as an investment and are a little wary of buying them (some of them do not come cheap!), so here are some imitation jewellery brands which are good, yet don't pinch the pocket or feelings! Check them out!
Mortantra
Mortantra makes some super unique jewellery pieces and also was feaured on our recent Dehradun wedding !
Soranam
Super easy on the pocket and also super gorgeous , Soranam has both silver jewellery plated to look like gold and also imitation jewellery. We love the sheer variety in their mathapattis and jhoomers- you will definitely find something to take home with you from here. Chaand Baalis start at 3000 Rs
---
Prerto
Looking for that contrasting necklace with that pastel lehenga of yours? Then check out Prerto which has some lust-worthy designs! They look like a million bucks, but are pretty affordable! WMG loves their necklaces, especially the one with the red beads- the Naima choker. Price- Rs 8600
---
Purab Paschim
Designer Ankit Khullar's line looks like the real deal! If you're looking for a mathapatti to go with your set, nice chaandbalas or a nice vintage looking nath- then they have some amazing stuff! WMG loves their mathapattis, especially this gold-plated tulsi mathapatti. Price- Rs 18500
---
Maithili Kabre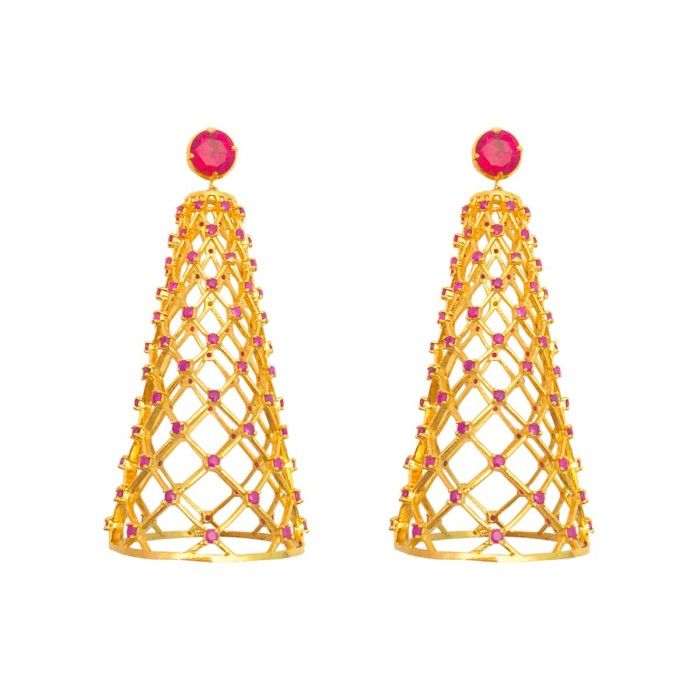 If some dainty and delicate pieces for your reception is what you're looking for (especially to go with gowns), then you might find something you like with this designer. WMG loves her earrings, especially these gold-plated telescopic earrings. Price- Rs 7500
---
Nomad Jewellery
If lightweight, offbeat jewellery is what you're looking for, then this is for those eccentric brides who like to stand out. They have some fabulous designs in silver with that rural touch, that are perfect for the Mehendi! WMG loves the necklaces, especially this Shabnam gold toned silver necklace. Price- Rs 6000
---
Neelum Narang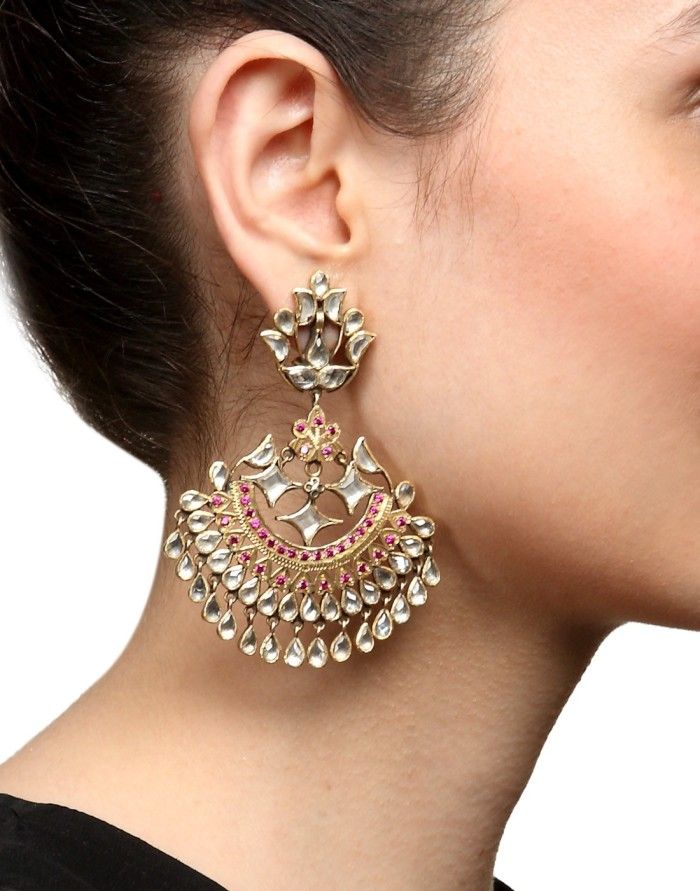 If vintage-looking exquisite earrings are what you're looking for, then look no further! Neelum Narang has some amazing designs, which are perfect for nearly every function of the wedding! WMG loves her chaandbalas, especially these hanging moon earrings. Price- Rs 13,820
---
Sangeeta Boochra
A designer from Jaipur, she has some amazing jewellery with traditional work in silver. Her statement earrings, necklace and mathapatti are drool-worthy! WMG loves her Temple Jhumkas at Rs 15,000 a pop.
---
Just Jewellery
Looking for some pretty imitation Kundan maangtikkas? Then this might just have what you're looking for! Just jewellery even has some very pretty earrings, handcuffs and necklaces in fusion designs!
WMG loves their maangtikkas, starting from Rs 3800.
Disclaimer: Swara Jewels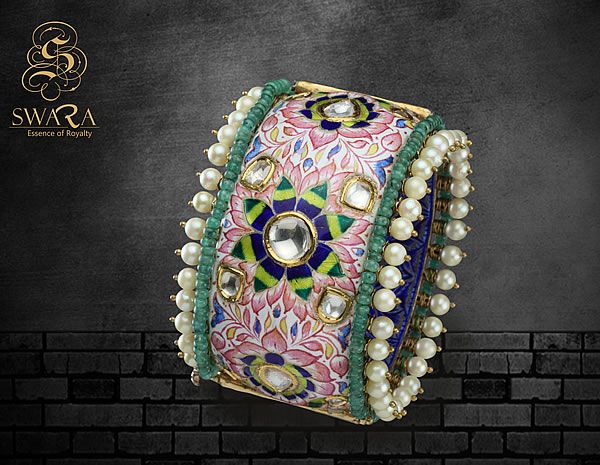 *Swara Jewels was wrongly mentioned in this category of costume jewellery labels. We apologise for the discrepancy, they deal in fine jewellery*